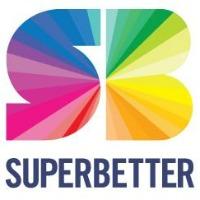 Transcript
BROOKE GLADSTONE:
On that New Year's video game show I mentioned earlier we played excerpts from a talk by game designer Jane McGonigal. A couple of years ago she suffered a traumatic brain injury, and the headaches, vertigo and nausea it left behind. She couldn't work, she couldn't think. She couldn't stand it.
Here, in a recent talk, she picks up the story.
JANE McGONIGAL:
So my doctor told me that in order to get better it would take about a month and there were all these things I couldn't do because it would slow the healing process. No reading, no writing, no video games, no computer time, no running and no caffeine. So, in other words, no reason to live.
[AUDIENCE LAUGHTER/CLAPPING]
Now, isn't it funny – but in all seriousness suicidial is very common in people with people with traumatic brain injuries. That's part of the trauma. And it actually happened to me. My brain started telling me, in all seriousness that, "Jane you want to die."
Thirty days passed and I had not gotten any better. I was more depressed and anxious and lonely than I'd ever been. And my doctor told me that these emotions were actually slowing the healing process. The brain cannot heal without positive emotion.
So that's when I said to myself, "
I am either going to kill myself or I'm going to turn this into a game."
BROOKE GLADSTONE:
Jane McGonigal told us that's how she came up with the game called SuperBetter.
JANE McGONIGAL:
It seemed to me that all of my research showing that games help us provoke positive emotion could be really useful during this recovery process. So I actually invented a game to heal my own traumatic brain injury.
BROOKE GLADSTONE:
How does it work?
JANE McGONIGAL:
Well, think of it as a kind of a recovery adventure game. And we take you on a series of seven missions to identify your power-ups. So these are things that you can do every day to feel stronger or feel better.
We identify the bad guys, which are things that you need to avoid, that you want of vanquish so that eventually they can't harm you anymore. We help you pick allies, so close friends and family members that you want to go on this adventure with you.
And then we help you think about an epic win, so what would be a really positive outcome — not just getting back to normal, but something at the end of it that would be even better than normal, that would feel like a real accomplishment.
And once you've identified all of that, you build a secret headquarters where your friends and family can help you overcome the challenge, battle the bad guys, collect your power-ups, go on quests, take some of this helplessness or hopelessness out of what can be a really difficult process.
BROOKE GLADSTONE:
How do you play?
JANE McGONIGAL:
So SuperBetter isn't a video game where you have an avatar and you're in a virtual world. We are more like a social media platform, more like Twitter or Facebook. It just so happens that what you're doing in the social media environment are very playful or, as we would say, very gainful. They're really focused around challenges and missions. Instead of a status update from your friend, you might get a quest from your friend. So it's less like a video game and more like a life management tool?
BROOKE GLADSTONE:
So what, specifically, were some of your goals, your enemies and your quest?
JANE McGONIGAL:
When I first hit my head, I was actually in the middle of writing my book, and I was terrified [LAUGHS] that I would never finish it. So one of my first epic wins that I set for myself was just to be able to sit down and write for an hour.
Later on, as I started to get better, I set more fun and ambitious epic wins. One was to go to a Lady Gaga concert, which seemed really impossible at the time because loud music or bright lights or crowded spaces were triggering really terrible symptoms.
And then, of course, my bad guys — for mild traumatic brain injury you have things like the bright lights, caffeine or alcohol, physical activity can really bring on symptoms.
And so, I would just track over time how much exposure I was able to have, but vanquish them if, you know, I suddenly felt strong enough to be around them or do them again.
The power-ups were really great because sometimes when you're sick or injured it feels like you can't do anything at all. But I was able to come up with things like cuddling my dog, listening to a power song – you know, picking a song that makes you feel like you can take on the world.
BROOKE GLADSTONE:
Like what?
JANE McGONIGAL:
Uh, this is somewhat embarrassing. I mean, of course, Lady Gaga songs. But I was really into this song called Bad Day by Daniel Powter.
[DANIEL POWTER SINGING BAD DAY]
I had many bad days in a row but I listened to that song to kind of get perspective.
BROOKE GLADSTONE:
How is this different from self-quantifying, just counting up how many minutes you can take an activity that you couldn't take before, and positive thinking? I mean, what is it in the game mechanics that makes this different from that?
JANE McGONIGAL:
We're really trying to unlock a couple of things that games do better than anything else. You know, the first is the power of positive emotion.
There's been a ton of research in the health field showing that if you can have three positive emotions for every one negative emotion on a daily basis that it actually radically improves your ability to recover from any illness or injury.
Also social connections. If you can feel really connected to at least two to three people, that is better for your health than quitting a pack-a-day cigarette habit, it's better for your health than going from obese to not obese. And these are things that games do really well, connect you with people who can become allies or unleash positive emotions like curiosity, surprise, awe and wonder.
BROOKE GLADSTONE:
When do you plan to make SuperBetter publicly available?
JANE McGONIGAL:
We just started a clinical trial with Ohio State University Medical Center for the traumatic brain injury aspect of the game.
And we've started a private game with the company Zappos, the online retailer, where they're gonna have all 5,000 employees play for goals like losing weight, getting in shape and quitting smoking. And we hope to launch early 2012, but you can sign up now, and we're sort of rolling people in, based on the challenge they're facing, as we get the content ready for them.
BROOKE GLADSTONE:
What if you have an injury or a problem you want to recover from, but you don't have any friends or family?
JANE McGONIGAL:
It works really well with just one ally, and there – there are a number of people play-testing it now with just one or two allies. If there's nobody that you feel comfortable inviting to play, we also have an online community where you can reach out to other people who are facing the same challenge or maybe have successfully met the same epic win that you're going for. And so, you can invite them to be an ally for you.
BROOKE GLADSTONE:
You know, when we read about SuperBetter, it made us think immediately of our producer Alex Goldman who suffered a pretty serious injury earlier this year. I want to bring Alex in. Alex, welcome back to the show. You made a brief appearance last week.
ALEX GOLDMAN:
Thanks, Brooke.
BROOKE GLADSTONE:
Describe your hideous accident.
ALEX GOLDMAN:
I was riding my bike and I was run over by a car. And I sustained multiple fractures. I sustained a compound fracture which at the time I didn't realize meant that the bone was sticking out of my leg.
I had one surgery in which they put what's called an external fixator – that's kind of like scaffolding that's, that's screwed directly into the bones in my leg.
BROOKE GLADSTONE:
Your leg was entirely bolted to a contraption for weeks.
ALEX GOLDMAN:
It was about three weeks. It was pretty awful, and now I have a plate on my shin and a pin in my fibula. And I've been walking since the end of July, but I - I still experience a lot of pain when I walk. And it swells every afternoon unless I wear what's called a compression hose, which is basically like a long stocking, instead of a sock.
BROOKE GLADSTONE:
And you've been really down.
ALEX GOLDMAN:
It's changed pretty much every aspect of the way I live my life. It's made it much more difficult to do simple things. I can't really — I limp when I walk. I certainly can't run. And I can't read my bike anymore, which is really probably the hardest thing for me.
BROOKE GLADSTONE:
So it seems like Alex is a perfect candidate for SuperBetter, right?
JANE McGONIGAL:
Yeah. I – it sounds like it. I'm so sorry, Alex, that that is the case.
BROOKE GLADSTONE:
So where do you think he would be once he followed your six-week timeline?
JANE McGONIGAL:
The one thing that we've definitely seen about this game is that the thing it does most powerfully is take out some of the anxiety, the depression or frustration that you feel.
And once you have those out of the way, then it really does become possible to tackle the challenge head-on, faster and sort of with more courage
And, you know, hopefully, Alex, you'll be surprised at how strong you are and how much better you can get.
ALEX GOLDMAN:
I'm curious what kind of goal do you think I could set for myself, 'cause I've thought about this a little bit in terms of the parameters of the game. And I'm kind of coming up empty. I'm not sure exactly what kind of goal I could set for myself –
BROOKE GLADSTONE:
That would constitute an epic win?
ALEX GOLDMAN:
Right.
JANE McGONIGAL:
Some people start with really small epic wins, something they want to do in the next 24 hours. Other people set epic wins that – that could take months.
And it doesn't necessarily have to be related to getting better, per se. Some people choose epic wins of just going someplace they've never been before. They key is not to just pick something clinical, like I want to be able to walk for 30 minutes, you know, without pain.
Oh – they could, if that were
really exciting to you. But maybe it's walk for 30 minutes to this amazing place that I've been dying to go to, and my friends will meet me there and we'll totally celebrate – something that has a little bit of a kick to it, like that.
BROOKE GLADSTONE:
You played around a little in the game today, didn't you?
ALEX GOLDMAN:
Yeah, I — I tried it out and one of the first things you do is you set a secret identity, and when I thought of what kind of secret identity I wanted, I immediately thought of Omar Little from The Wire, but then I realized he doesn't really have any allies. [LAUGHS]
JANE McGONIGAL:
Oh no! Omar had allies, sort of.
[ALEX LAUGHS]
I mean, they all wound up dead but, you know –
ALEX GOLDMAN:
Yeah, I guess that's true.
[JANE LAUGHS]
But – and, you know, in the latter half of the series he even sort of wanders around with a broken leg, after jumping out a window, so I felt a bit of – a lot of kinship toward him, when I was..
BROOKE GLADSTONE:
So Alex, are you game?
ALEX GOLDMAN:
I'm definitely game. I'm actually gonna be trying it out over the next six weeks. And I'm going to be blogging about it on the On the Media website. So if you want to see my goals and my secret identity, you want to see my secret lair, you can come to the On the Media website and click on Blog at the top and you'll be able to see some of the stuff that I've been working on.
BROOKE GLADSTONE:
Jane, do you think you might be able to come back at the end of six weeks and talk to Alex about it again?
JANE McGONIGAL:
Oh, absolutely. Absolutely. That would be great.
BROOKE GLADSTONE:
Thank you so much. And you too, Alex.
ALEX GOLDMAN:
Thank you.
JANE McGONIGAL:
Good luck, Alex. I'm totally here as your ally.
BROOKE GLADSTONE:
That's pretty cool.
ALEX GOLDMAN:
Yeah, that is cool.
BROOKE GLADSTONE:
I'd take her up on that.
ALEX GOLDMAN:
I definitely will.
BROOKE GLADSTONE:
Jane McGonigal is the designer of SuperBetter and the author of Reality is Broken: Why Games Make us Better and How They Can Change the World.
[LADY GAGA/BORN THIS WAY]