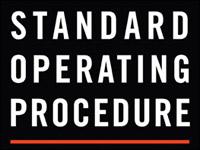 Transcript
The capture, interrogation and incarceration of war on terror detainees has been, in many ways a tortured path. The administration's waterboard first, answer questions later approach to U.S. law and the Geneva Conventions has yielded constant controversy and national shame, not least the scandals of Abu Ghraib, the Iraq prison where, in 2004, photographs taken by soldiers revealed widespread prisoner abuse.

The stars of many of the images were soldiers clowning in the midst of the horror. But what actually did those pictures reveal about Abu Ghraib? Here, from a new documentary, is military policewoman Sabrina Harman reading from a letter she wrote home long before the trophy snapshots went public.
[CLIP]
[MUSIC UP AND UNDER]
SABRINA HARMAN:
October 1st, 2003, first day at the prison. It's nine p.m. and we can hear shots. No white lights are allowed to be on at night. No leaving the building after dark. I hope we ain't here long. I have a bad feeling about this place. The prison is called Abu Ghraib. Thirty thousand people were murdered here.
[END CLIP]
BOB GARFIELD:
A woman struggling, to say the least, with her environment. Yet Harmon was the soldier seen in several snapshots with an ironic grin and silly thumbs-up gesture. How to reconcile what we've just heard with the grotesque images we've all seen?

To author Philip Gourevitch, who collaborated with filmmaker Errol Morris on a book about Abu Ghraib, the answer lies in the very title of their project, Standard Operating Procedure. Philip, welcome.
PHILIP GOUREVITCH:
It's good to talk to you.
BOB GARFIELD:
Abu Ghraib burst into the Western consciousness four years ago as some sort of inner circle of POW hell. But in Iraq, it had long since inspired fear and loathing. What was the place before the American occupation?

PHILIP GOUREVITCH:
It was the central prison of Saddam's gulag. The word is used advisedly. He ran his prisons on a kind of Stalinist model and imprisoned all sorts of people, not just common criminals, but obviously lots of people whom he considered political criminals or opponents or intellectuals or free thinkers of any kind. It was a key mechanism of his power and control, having this terribly feared and terribly cruel prison system.

At Abu Ghraib in particular there was a death house where on average at least 100 people a week were put to death, and, at times, for any reason from wanting to relieve overcrowding to the whim of one of Saddam's sons, Uday or Qusay, who would come through, you might suddenly have a spike in executions where it would be decided that it was time to kill a thousand. So it was known as this dreaded place of no return or place of great despair where people disappeared.
BOB GARFIELD:
So the very name "Abu Ghraib" would have a chilling effect to any Iraqi long before the American invasion. Was it for that reason or more mundane ones that the coalition decided to make it the hub of its security interrogations?
PHILIP GOUREVITCH:
On the contrary, it was despite an awareness of its symbolic significance. There was some serious discussion about the fact that, you know, what are we doing, putting people in Abu Ghraib? We came here as liberators. We came here to put an end to Saddam's reign of terror. And so, why are we reopening this place?

And the feeling was, well, we're reopening it because [LAUGHS] it's the only really plausible facility for incarcerating large numbers of people. And at that point they were starting to really round up large numbers of people. And the cell block where the infamous photographs were taken was reserved for prisoners who were deemed to be high-value detainees, prisoners who were pending or during interrogation by military intelligence, the CIA and other intelligence organs of the United States.
BOB GARFIELD:
Okay, let's talk about those photographs. What is maybe most intriguing is that the torturers chose to take snapshots of the fun, to begin with. It's not just that the treatment was brutal but that in the images that we have seen, the brutes seem to convey the gravity of a frat house pledge prank.

And I'm wondering where does that come from? Is it mob psychology? Is it wartime depravity? Is it the banality of evil? Is it hatred? Is there another explanation?
PHILIP GOUREVITCH:
The photographs were taken for a variety of different reasons, because they were taken by a variety of different people. Some of the earliest photographs that were taken at the prison showed only Iraqi prisoners. They never showed any American soldiers alongside these prisoners, smiling or unsmiling, doing anything to them or not doing anything to them.

These photographs were taken mostly by Sabrina Harman, a very low-ranking soldier who aspired to be a forensic photographer, a crime scene photographer in her civilian life. And she said she started to take photographs because she wanted to record what startled and surprised her when she arrived at Abu Ghraib and found it happening; she wanted to record "what was allowed." That was her phrase. And she wrote home about this and explained in these letters her misgivings and her desire to record some of these things.

And these photographs are startling because they show prisoners naked, trussed in extremely painful, stressed positions, standing in puddles of water, chained to the bars of their cells, with panties on their heads. You see these hellish poses, and you realize they have the quality of photojournalism. They're something that somebody glimpsed and took a snapshot of. They are not triumphalist. They are not trophy photographs. They have no discernible attitude whatsoever.

Incidentally, none of those photographs became the iconic photos, and none of those photographs ever became the occasion for prosecution, because unless there was an American soldier in it, nobody really cared about it and it was described as standard operating procedure.
BOB GARFIELD:
Specialist Harman was sending these photos back home, expressing shock at what was routine at Abu Ghraib. And yet, the same woman is seen in one of the photos giving a kind of ironic, almost preening thumbs-up sign, which was, suffice to say, in sharp relief to the horror of what else was in the picture.

And yet, you say even that picture does not necessarily convey what is really going on, that there's a back-story to it.
PHILIP GOUREVITCH:
Well, there are several photographs of Sabrina Harman giving the thumbs-up and smiling in front of prisoners. In one of the most striking ones, she's doing so in front of a corpse. And people, when they first saw that photograph, I think, widely assumed that somehow or other she was gloating over the existence of this corpse and probably had a hand in its becoming a corpse.

In fact, this is a prisoner who died under interrogation by a CIA interrogator 16 hours earlier at the prison and had been put on ice in a body bag while they tried to figure out how to dispose of the body. And she took a series of photographs where she started to peel back the body bag and peel back the ice bags and noticed that the body had been treated, not before its death, to cover its wounds and bandage and help its wounds, but after its death to cover up its wounds. And she was peeling these back and taking increasingly detailed kind of evidentiary photographs.

When she was finished, Charles Graner, who was in there with her, asked her to take a picture of him with the corpse, and then he said, I'll take one of you. And she, every time that she appeared in a picture in Iraq, not only at Abu Ghraib but even in places where you wouldn't notice that it seemed strange, always struck the identical smile and thumbs-up.
BOB GARFIELD:
So it's a kind of a reflex or a signature, part of her album of experience in Iraq.
PHILIP GOUREVITCH:
I mean, honestly, it reminds me of nothing so much as certain politicians who always have the same smile. Certain people, a camera points at them and they acquire the same face each time. You see her there next to this man who's been murdered. The Army rules it a homicide. It's very distracting that there's this woman [LAUGHS] grinning there.

In the meantime, she created the only body of visual evidence that we have of a murder that was systematically covered up by the Army and has never been prosecuted.
BOB GARFIELD:
I understand you have listened to hundreds of hours of interviews with these soldiers. And I certainly understand why you'd be concerned that the media and the world at large have been distracted by a relatively trivial side issue to the systematic abuse of prisoners by the American military. I get both of those things.

But I'm concerned that you will sound like you have been sold a bill of goods by the perpetrators themselves, that by expressing their ambivalence they have somehow talked you out of their own culpability. Has that happened?
PHILIP GOUREVITCH:
To try to explain and understand what's going on is not to form an apology for them because if, in fact, what the evidence shows us is that some of these prison guards were taking pictures to help show something – in one set of photographs the pictures were taken in order to show those photographs to medics and to JAG lawyers in the military and ask them, is this okay, is this okay – when you start to understand those things, you start to realize that there is more to the story than the photographs.

And that's why it's important not to be fully distracted by the fact that, yes indeed, some of them used photography as the occasion for posing and made a spectacle of themselves around this abuse, which suggests that they never grasped the gravity of it. And perhaps they could both grasp the gravity of it, be disturbed by it, and at times goof around with it. That's what I would say I saw in the photographs after hearing and studying the stories and the policies.
BOB GARFIELD:
So, in a way, what you're suggesting is what had first seemed to be a P.R. nightmare for the administration actually turned out to do them quite a service.
PHILIP GOUREVITCH:
When they first were released in the press, we, broadly speaking, the public and the press saw them as an expose and saw them as a damning indictment of something that embarrassed not just a small group of soldiers. These pictures became iconic not of Charles Graner, not of Lynndie England, not of the bad apples. When people marched around the world and held these photographs up, they were symbols of something that America was doing as a matter of policy, not what a couple of kids from West Virginia were doing as a prank. And we know that. That's what their power was.

They were on the cover of The Economist Magazine. The hooded man, the caption, "Rumsfeld Resign." The sense that these photographs were an ashame to an administration and to a policy was clear at first. And then they served – exactly as you're saying, it became a way of containing the problem. And the administration was able to say, look at these depraved individuals.
Nobody who wasn't in a photograph was prosecuted. No act that was photographed that didn't include a soldier became the cause of an investigation that led to a prosecution. Nobody over the rank of staff sergeant gets prosecuted.

And the administration, meanwhile, as we know, and as they openly admit and have tried to make an enduring part of their legacy, continues to pursue a policy of decriminalizing many practices that have been seen as torture everywhere else in the world and in our own country, until very recently.

And so, far from exposing something larger, they actually distract and cover up the story that they seem to lead us toward.
BOB GARFIELD:
Philip, thank you.
PHILIP GOUREVITCH:
Thank you.
BOB GARFIELD:
Philip Gourevitch is a staff writer at The New Yorker and co-author with filmmaker Errol Morris of Standard Operating Procedure.