Understanding "Greedflation"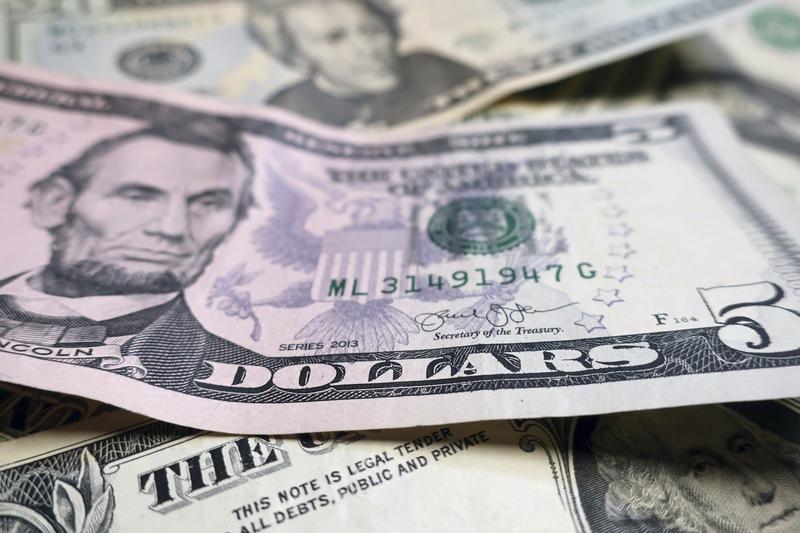 Transcript
[music]
Micah Loewinger: This is the On the Media midweek podcast, I'm Micah Loewinger. In 2021 when inflation started to rise rapidly, economists and pundits tried to get a handle on what exactly was happening and what exactly would fix it, but as 2022 rolled around, one data point stuck out, prices were up, sure, but profits in some sectors were skyrocketing far past post-COVID predictions.
News Clip: Pepsi's prices last quarter were up 17% from a year ago, profits were up 21%. Chipotle's prices last quarter up 13%, profits up 26%.
Micah Loewinger: Which gave birth to an idea that quickly moved from the halls of academic research and left-leaning think tanks to the political arena.
News Clip: This had been a criticism from the left, and politicians like Bernie Sanders and Elizabeth Warren, that companies are engaging with they're dubbing greedflation.
News Clip: Everyone is talking about this, whether you call it greedflation and excuseflation, profit-led inflation, sellers' inflation.
Micah Loewinger: Sellers' inflation, that's the preferred term of Isabella Weber, an economist from the University of Massachusetts Amherst, who helped popularize the idea. She argues that companies like Pepsi have actually contributed to keeping inflation alive by keeping their prices high, even as the cost of production has started to come down. The theory was dismissed as either imprecise or unfounded by some economists and dubbed a conspiracy theory by some in the press. Over the course of 2022 and 2023, the concept of greedflation slowly crept into the mainstream. Lydia DePillis is a reporter on the business desk at the New York Times, I asked her when the term greedflation first appeared on her radar.
Lydia DePillis: I think it started getting kicked around in the spring of 2022, when inflation really started to get underway. People on the left especially noticed that it wasn't just a phenomenon of supply chain snarls and also wage increases. Maybe there was something else going on that could be explaining inflation at least in part, and so they wanted to highlight it. That's where this term came into circulation.
Micah Loewinger: When you say people on the left, you're talking about politicians like Bernie Sanders and Elizabeth Warren and more left-leaning economists from think tanks and the like, is that correct?
Lydia DePillis: Right. There is an emerging philosophy on the left. It's been long-standing, but it's starting to get a little bit more pronounced, that the economy is affected by large actors that have been consolidated through mergers and acquisitions throughout the years that get in the way of smooth supply and demand. When prices go up, demand goes down, which bring prices back down kind of functioning. It played into their desire to explain the economy in a way that lends itself more to direct government intervention rather than letting it do its thing and everyone will be better off for it.
Micah Loewinger: Can you give me a definition of greedflation as you understand it?
Lydia DePillis: I think of it as having basically three parts. The first is that companies are raising prices above what their costs would justify. It's not simply a function of, they have to pay more for inputs and therefore they charge more for the final product. It's that they're taking higher margin.
Micah Loewinger: Yes, we know that energy costs and transportation costs and supply chain issues are driving the input costs, but do those really explain how high these prices are?
Lydia DePillis: The other part is the fact that it's happening in an inflationary environment. The nice thing about an inflationary environment for companies is, it becomes very unclear to the consumer why prices are going up. They're more likely to give people a pass, if they're like, "Oh, my God, my snack crackers are 30% more expensive. Well, so is my gas, so that must be the reason." Actually, what's happening is companies are taking advantage of that opportunity to raise prices more than they would otherwise, which in turn, fuels inflation further, creating a little bit of a spiral or at least slowing what otherwise might be a decline in inflation.
The third component is the idea that market consolidation that's happened over the last few decades makes this a little bit easier to pull off. If you are someone that has 30% of the market for a given product, folks have just fewer places to go, so it's easier to keep things at a higher level.
Micah Loewinger: Could you give an example of a company that has benefited from using inflation as a justification for raising prices and that also controls a large portion of its market?
Lydia DePillis: Yes. Take a company like PepsiCo, which has a number of consumer-packaged goods brands, things that you don't even know are owned by them.
Micah Loewinger: We got Lay's, Mountain Dew, Quaker Oats, Sabra, Fritos, I guess Starbucks Frappuccino drinks, are sold by PepsiCo, so it's a lot of stuff.
Lydia DePillis: That creates the opportunity to raise prices more than are justified by the price of aluminum that goes into cans or the price of plastic that goes into bottles or the price of corn syrup that goes into all your drinks. There's the food market. Then when you start talking about meatpacking, a notorious example of where supply is funneled through a bottleneck of the processors, and these are multinational companies, they not only control the supply of beef, they have influence over independent ranchers who sell to them. They also have a degree of control over the prices to consumers. They can depress prices from their suppliers and inflate prices to their consumers.
Micah Loewinger: One common rebuttal that I've seen on Fox Business Channel to the notion of greedflation is--
News Clip: --the prices at will. Any time, why did they wait until this past year? Why didn't they do it over the last 40 years?
Lydia DePillis: It's very simple. They couldn't have raised prices at any time. What they required was an opportunity, and that came in the form of other shocks that were already increasing prices and made it easier to hide opportunistic price increases within them. Also, when you're so totally disoriented you don't know what things are supposed to cost any more, that means that there's no incentive to lower prices as inputs decrease.
For example, the cost of energy was a huge driver of price increases. Everybody could see it posted on gas stations. Energy prices came down precipitously in 2022, and they're still fairly low and not going back up. Yet, the cost of things like beef, certain kinds of dairy, certainly housing, haven't come down all that much. That's because it's easier to pad margins when your prices have already gone up quite a bit. It's not just about motive, it's also about means and opportunity to put this in a criminal context.
Micah Loewinger: How do we know that this is a deliberate decision on the parts of companies? Is this something we can glean from the companies talking themselves during, say, earnings calls, or are these just conclusions that economists are coming to through their research? How are we putting this picture together?
Lydia DePillis: Let me describe it in terms of how this wound its way through the commentariat on Twitter and Fox News. Because at the beginning, even liberal economists would say, "This is impossible. Companies have always been greedy. Why is it that all of a sudden they're able to raise prices more than they would otherwise?" Even the competition example, even the fact that companies have gotten more consolidated over the years, that hasn't increased dramatically over the past three years. That's fair, but what you can start to look at is profit margins which had already been high following the tax cuts in 2017, but they skyrocketed to record levels in 2021, 2022.
With that, came payouts to shareholders, which are just an indication that the company has gained windfall profits that they don't have any way to productively invest, and they don't have any incentive to pay out in the form of wages to their workers. That is data that is very clear-cut. If you don't believe that, you believe that it's simply supply and demand, they're just letting the market clear, which is-- it's also at play, but you have to consider companies just tell people. They tell us on their earnings calls, as you mentioned.
They tell their investors very proudly, that they've managed to say "take price," or increased their margins because analysts will ask them like, "What are you doing to defend your margins? This is really great." Take the car companies. In 2020, all of their factories shut down, and it was very difficult to get semiconductors, so the supply was artificially constrained. They were like, "Well, what do we do with the semiconductors that we have? We're going to put them in our most expensive models." They produced almost exclusively trucks, high-end SUVs, and those have higher profit margins on them. Coming into 2022, 2023, the lower-end lower margin models just got cut from their production lines.
News Clip: Talk about sticker shock. Right now only three new cars on the market, three, have a sticker price below $20,000. That comes as car companies discontinue more of their low-priced models.
Micah Loewinger: That means the average car right now costs more than $48,000.
Lydia DePillis: They came to like the idea of a lower volume, higher profit business, and that has endured.
Micah Loewinger: I don't think it's a coincidence that greedflation was dismissed by, say, free-market zealots, the right-wing economists economic groups or Fox News, which was obviously trying to energize voters in the lead-up to the midterms against Biden and the Democrats by pinning the blame on the President's $1.9 trillion stimulus. Is that fair to say that it fit into the political discourse of that moment?
Lydia DePillis: It did. It made inflation into even more of a political issue than it already was. I think that a lot of these economic debates get litigated through politics and in some ways nothing wrong with that. It does have to come down to whatever evidence we have at our disposal. There was a lot of fighting in the economics Twittersphere about what we could say based on the numbers that were coming out at the time.
All of this comes with a lag and it's hard to decompose with any precision. Basically how the White House put it to me because the White House was also making this argument, not with the term so much, but fundamentally that's how they were trying to explain what was going on. They said, "Listen, do we have conclusive evidence that this is what's going on?"
Other than all the earnings calls where companies are telling us this is what's going on, no, not really, but we don't have evidence that it's not. Sometimes when you have a plausible explanation, the vehemence with which it was dismissed by mainstream economists, carried a quality of doth protest too much. It was just a little bit like, "Why do you find this so objectionable in a time when we don't really know precisely what's going on? Why would you do this, dismiss this out of hand?"
Micah Loewinger: Why do you think they found it so objectionable?
Lydia DePillis: Because it flies in the face of a lot of economic doctrine, theory, and history. We thought we understood why inflation got so bad in the 1980s. There was resistance to the idea that this time could be different and that there could be separate explanations for what was showing up in front of our faces. I do think that as time wore on, the vehemence with which the thesis was dismissed has receded.
Micah Loewinger: How do you see greedflation as fitting into a larger political battle over assigning blame?
Lydia DePillis: [chuckles] Inflation has been very illuminating in some ways because there is a fight over explaining what drove it and it tends to confirm people's priors. If you believe that wages are really the problem and it's workers who are demanding higher salaries and they're quitting all their jobs, nobody wants to work anymore, they say.
Micah Loewinger: Yes. [chuckles]
Lydia DePillis: Then that leads to certain policy prescriptions. We don't want to encourage unions. We want to try to tie people into jobs with non-compete agreements. We want to make sure that there's not so much mobility. You want to make sure that employers are able to get workers at an affordable price. Now if you believe that supply chain bottlenecks were the main driver, then that's an explanation for trying to break those down.
This is a big part of industrial policy that the Biden administration has architected its economic policies around saying, "We need to make sure that there's competition in shipping so that we're not so reliant on these very fragile supply chains." Now another explanation for inflation is that we just gave away too much money. There's too much money chasing too few goods, and that's why the price of everything has gone up.
Micah Loewinger: You're talking about stimulus, low-interest rates.
Lydia DePillis: Exactly.
Micah Loewinger: People just have cash and they're just down to buy stuff.
Lydia DePillis: Fiscal and monetary stimulus. Low-interest stimulus checks, but also really low-interest rates. The truth is that all of these things played a role, probably wages the least of those. Wages are generally a trailing indicator.
Micah Loewinger: Because their wages are not keeping up with inflation.
Lydia DePillis: That's right. It can create a wage-price spiral, and that's a little bit of what we saw in the last big episode of out-of-control inflation in the 1980s, which is the last time economists really had to study this in depth. That's been very much burned into their memories.
Micah Loewinger: Where does greedflation fit into the arena?
Lydia DePillis: Greedflation comes in when you could say all of those things are problems, but it's all about to become worse because corporations have more control over pricing, they have more leverage, and that amped up all of these problems. It's saying that there's something broken about the economy and there's policy prescriptions to fix it. Either fix it or at least compensate for it. You could fix it through antitrust policy, at least somewhat. You could compensate for it by just taxing the money out of that sector. Saying like, "Oh, you want to charge higher rates, then we'll charge you higher corporate taxes," and somehow redistribute that through the economy.
Micah Loewinger: For instance, the windfall profit tax proposals that we heard from Bernie Sanders and Elizabeth Warren, have these types of policies worked in the past?
Lydia DePillis: They were used in Europe during this period because energy prices were making life really difficult for regular people. I haven't reviewed the literature on what happened there, but generally, the theory is supply is artificially constrained. In that case, Russia was no longer as much of an option and there was no immediate backup for them to turn to because usually, the wrap on windfall profit taxes is it destroys the incentive to produce more of the thing that you need. That wasn't going to happen anyway. In this case, so it might have been the efficient policy. Another way you could go about this is price controls, which obviously have a terrible reputation.
Micah Loewinger: They have a terrible reputation?
Lydia DePillis: Now in our fairly economically conservative time, but back in the 1940s, price controls and rationing were how we got through World War II. There are those who were saying COVID is really a similar shock. Maybe we just had a more public-spirited attitude back in those days and an idea of national sacrifice. You could only consume so much of a good, but it was also only going to cost so much, and that's how they distributed scarce supplies. Now we distribute scarce supplies by allowing companies to charge as much as they want, which means that those who have the ability to pay are the ones who get the thing.
Micah Loewinger: You first wrote about greedflation a year ago. What's changed in our economy or in our understanding of inflation that reflects the new openness to this idea?
Lydia DePillis: I read this paper by an agricultural academic entitled, Higher sales are good, but higher margins are better. Sure, you'd love huge revenues, but if you're only making 2% or 3% on that, then that's not very impressive for your shareholders. I think that has allowed the thesis to gain a little bit more traction because if the story about the runup was in doubt in crisis, the story about the really, really gradual rundown has, I think only added to the evidence.
Micah Loewinger: Has this round of analysis and this era of the economy, has it changed how you see your job or how you think about our economy?
Lydia DePillis: I always wanted to make sure that I wasn't presuming that the economy works according to clear-cut and dried rules. I took ECON 101 in college, I wasn't that good a student, but I think it's generally true that folks who don't know much about ECON will say, "It's ECON 101. This is how the world works. Supply-demand, boom, you've got your price." ECON was never that simple. Most of the advances in economics have been about how those simple rules are broken under certain circumstances. I guess my lesson from this is, you should always be open to the idea that stuff doesn't work according to black-and-white explanations, and there's a lot of weirdness, and last time might not be how it goes this time.
Micah Loewinger: Lydia, thank you very much.
Lydia DePillis: Thank you.
[music]
Micah Loewinger: Lydia DePillis is a reporter on the business desk at the New York Times. Thanks for listening to this week's Midweek Podcast. On The Week Show this week, Brooke and guest host James Fallows are talking Trump indictments and the inescapable tropes of election coverage. I'm Micah Loewinger.
[music]
[00:18:31] [END OF AUDIO]
Copyright © 2023 New York Public Radio. All rights reserved. Visit our website terms of use at www.wnyc.org for further information.
New York Public Radio transcripts are created on a rush deadline, often by contractors. This text may not be in its final form and may be updated or revised in the future. Accuracy and availability may vary. The authoritative record of New York Public Radio's programming is the audio record.