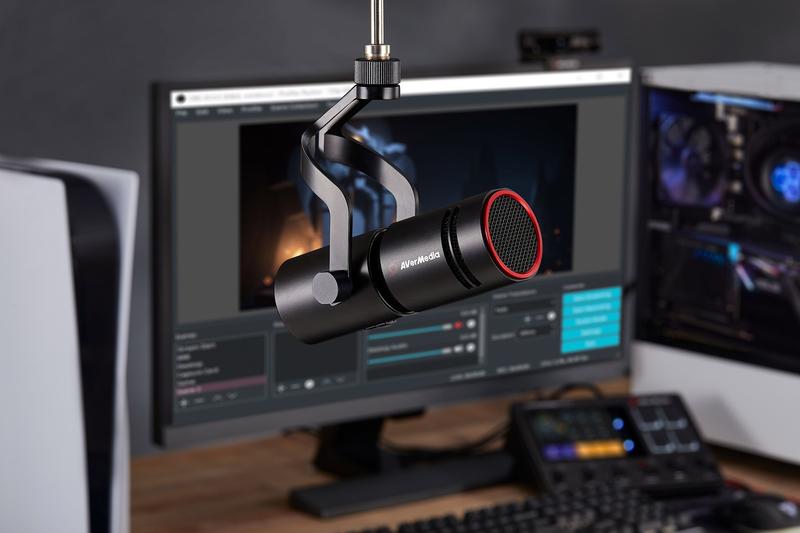 Transcript
Micah Loewinger: Hey, podcast listeners. It's OTM correspondent Micah Loewinger. Brooke's back. She's hosting The Big Show. This week's podcast extra is about podcasts, but I want to start in the early days of rock and roll.
Alan Freed: Hello, everybody. How are you all? This is yours truly Alan Freed. Get your dancing shoes on and welcome to The Rock and Roll Dance Party.
Micah Loewinger: Alan Freed was a celebrity DJ on a radio station called WINS in New York, famous for helping popularize the nascent genre through the 1950s. Though members of the music industry would continue to blow the whistle on similar behavior in the decades that followed. According to Bloomberg reporter Ashley Carman, a culture of pay-to-play is taking hold now in the world of podcasting. Her latest piece is titled, "Podcast Guests Are Paying Up to $50,000 to Appear on Popular Shows". Ashley, welcome to On The Media.
Ashley Carman: Thanks so much for having me.
Micah Loewinger: I want to start with the payola scandal, the original one when this term and this notion of corruption first entered into our lexicon.
Ashley Carman: Payola was a practice particularly popular in the record industry, where DJs accepted money to play records. It really went on for a while until the late '50s and 1960s when regulators scrutinized the practice.
Micah Loewinger: The Federal Communications Commission, FCC, outlawed the practice payola, requiring broadcasters to disclose any payments that they received from a client, like say, a record label. This is like a bit of obscure history. It is actually something that public radio stations like WNYC, the one that I work for, drill into your head when you start working here. You have to sign paperwork as a new employee, saying that you will not participate in payola.
At least in modern journalistic podcasting and Public Radio, there's a clear ethical standard that does not allow for this kind of behavior. According to your recent reporting, this ethical standard isn't necessarily shared by all the podcasters out there.
Ashley Carman: Certain podcasts ask their guests to pay money in order to be interviewed on the show or to do a full takeover of the show in that there's no other ads for other products. Some critics of that practice, at least one person in my article does call it payola. On the flip side, though, some of the people I interviewed, this is their business, actually.
There is one online platform that actually connects podcasters to guests and guests to podcasters. For those folks, they're like, "Well, if a guest is working with our PR firm and paying them to secure them spots, why shouldn't they just go directly to the podcaster and pay them instead?
Micah Loewinger: The platform that you're describing is called Guestio. Guestio is fairly new, and it's not that big. Help illustrate the extent to which we're seeing this type of pay-to-play behavior in the industry, because it's not like every podcast you listen to is corrupt and lying to you.
Ashley Carman: The thing about this practice is that as far as the broader podcast world, it's really hard to say because they could easily just not disclose this, or if they do disclose it, it can be tricky. The language is an agreed-upon language. It can be just a few seconds at the beginning or the end of an episode that says, "This was brought to you by--" and I don't know if that necessarily is something that everyone hears right away, or in their mind, I don't know if they translate that to, "Oh, this person is paying for this."
Micah Loewinger: Speaking of language, payola, at least in its original meaning, would be taking an undisclosed bribe or payment in return for promotion, but some of the podcasts that you wrote about in your piece for Bloomberg are disclosing these advertisements, but as you allude to, the language can sometimes intentionally or not obscure that fact. Some of the ones I heard, I didn't find that clear. Can you tell me about the show Entrepreneurs on Fire?
John Lee Dumas: "Boom, shake the room Fire Nation. JLD here and welcome to Entrepreneurs on Fire brought to you by the HubSpot Podcast Network--"
Ashley Carman: Yes. One of the shows I referenced is called Entrepreneurs on Fire, and this host, John Lee Dumas, he charges $3,500 for an appearance. He publishes his show daily. He discloses it by at the end of every episode. He says--
John Lee Dumas: "Hey, Fire Nation. Today's value bone content was brought to you by Spencer and Fire Nation--"
Ashley Carman: Some of the other folks I talk about in this article disclose it very differently. Another podcaster, Dave Asprey, of the show The Human Upgrade, instead, every single episode at the end, he says, "The podcast may contain paid endorsements and advertisements for products and services, and that individuals on the show may have a direct or indirect financial interest in products or services referred to herein." It's totally different language, more generalized there, obviously, but there is disclosure at the end of the show.
Micah Loewinger: That's interesting because, for Entrepreneurs on Fire, if you catch that line, you know that the guest paid to be on there. Whereas the latter disclosure that you just described, it's much clear to me that it is a disclosure because today's value bomb to me is confusing language, but it's not as clear where the money is coming from.
One thing I found fascinating about the host of Entrepreneurs on Fire is that he argued that by making guests pay to be on the show, they become more invested in sounding good on the show. It's like they want to get their money's worth.
Ashley Carman: Yes. I think he gets a lot of inbound requests to be on his show, and so he decided to implement this guest appearance fee in order to be like, "Hey, if you're an entrepreneur who wants to be on the show, then you should be able to pay for this." When he did that, he said that he saw an immediate uptick in how well-performing these guests were. They actually prepared, they showed up on time, they had giveaways and calls to action for the audience. For him, it was just an overall better experience, and he views it as basically a filtering tool for his guests.
Micah Loewinger: That's so funny. You would think that people would want to just sound good because they're being judged by thousands or hundreds of thousands of listeners. Let's talk about another company, Dear Media.
Ashley Carman: The company Dear Media is run by the CEO Michael Bosstick, and he and his wife Lauryn Evarts Bosstick host a show called The Skinny Confidential HIM & HER podcast. They charge anywhere between $20,000 and $40,000 for an interview on their show, which they say is basically how much it would cost to buy out their ad inventory because they don't run ads in that show. Michael told me that the show reaches between 250,000 and 350,000 listeners per episode.
Micah Loewinger: Some of their guests have included CEOs of a wellness company called Water and Wellness.
Ashley Carman: As one of their items. They have a $499 reverse osmosis machine as well as supplements.
Micah Loewinger: I think this tells us a little bit about the kinds of content producers that can get away with this practice, but also potentially the kinds of listeners that seem to be all right with it, or do they even know that it's happening?
Ashley Carman: In this case, I don't know if listeners knew. When we reached out to the Skinny Confidential/Michael, they ended up adding disclosures that say, I believe it says, "This episode was brought to you by--" at the beginning of the effective episodes.
Lauryn Evarts: "The following podcast is a Dear Media production."
Michael Bosstick: "This episode is brought to you by Synbiotica."
Micah Loewinger: After you reached out, and like he added disclosures to past episodes that were already on the site and in his feed. I guess one thing I'm still trying to figure out is $20,000 to $40,000 for an interview on a podcast that it's not Joe Rogan, is it worth it to pay to be on one of these shows?
Ashley Carman: I did speak to a guest who was on Entrepreneurs on Fire, and that guest spent $35,000 for two appearances on that show and 12 weeks of ads. In the end, that guest ended up making $150,000 in revenue by converting those free podcast listeners into paying customers for his business courses.
Micah Loewinger: Wild. At least for that guy it worked.
Ashley Carman: Yes. Throughout my interviewing, we heard various generalized reasons that people might want to go on these shows and why they might be willing to pay. As examples, people relate stories about paid appearances leading to best-selling books or more sales or additional appearances on other podcasts.
Micah Loewinger: It's kind like investing in your brand.
Ashley Carman: Yes.
Micah Loewinger: How do you think we should feel about this practice? Because when I listen to a podcast, I form a parasocial relationship with that host or those hosts, where I can feel as if I know them because I've heard them talk about deeply personal experiences. I've heard them laugh. I can come to trust them in their opinion and their judgment. It feels off that that person might not be authentic about the reason they're having a person on or the reason that they're talking about a product. I don't know, is that fair?
Ashley Carman: I think podcasting is definitely a medium that encourages intimacy. I think people do really form relationships. That's why podcasting has been a really effective medium with direct-to-consumer products. Like Casper Mattresses, Warby Parker, Athletic Greens, those brands that people often think of that are related to podcasting.
The reason why those often do so well is because it's host-read ads that people trust the hosts, that they have vetted these products, and that they are reading an ad for something they actually enjoy. We've seen that the industry has really developed around host-read ads and these direct-to-consumer brands. You can imagine that if the audience trusts them on that, they probably would trust them on the guests that they choose to have on as well.
Micah Loewinger: Yes, but at least when they read an advertisement, I know it's an advertisement, and they're being honest with me that it's an advertisement. It's when we either don't know it's an advertisement or it's a little buried and it's not extremely clear that it's an advertisement that feels like a betrayal of the trust underlying this entire medium.
Ashley Carman: I think people come down in various ways on this. Also, I think that they do disclose in certain cases that this is happening. For them, they're like, "I disclose it," but certain listeners might not feel like that's adequate. I don't know. Certain people in the industry might think that actually we need to do more to standardize this language or we should disclose it even more so.
Micah Loewinger: It reminds me a lot of what we've seen for a while in the influencer world, which is an analogous media space because it's relatively new or was, for a while, very unregulated. There was a distinct moment where you would watch a YouTube video or see somebody on Instagram endorsing a product or a cryptocurrency, for instance, and you wouldn't know if they liked it or if they were being paid to show it.
Ashley Carman: Yes. I definitely think there's parallels to the influencer world, for sure. Now we see influencers putting hashtag ad or hashtag sponsored on their posts. That became more standardized, particularly, I think because of the FTC forcing the issue. In 2016, they said they were going to issue some guidelines, and then, I believe in 2017, they sent letters out.
Micah Loewinger: Is it possible that FTC could regulate these practices or even should?
Ashley Carman: It's totally possible, I think. They issued a comment for our piece that just reiterated that, in general, they emphasize that regardless of the medium in which an advertising or promotional message is disseminated, deception occurs when consumers acting reasonably under the circumstances are misled about its nature or source. That misleading impression is likely to affect their decisions or conduct regarding the advertised products or the advertising.
Micah Loewinger: Before we started recording this, I told you that this was all over my newsfeed because, on Twitter, I follow a lot of people in the podcast industry and other journalists, and I think this piece hit a nerve. I'm curious to know why you think it did.
Ashley Carman: It throws into question, if you're a podcast listener, maybe what you're hearing, and we don't know how widespread this practice is. If we don't know, then you could be listening to something that is sponsored without you realizing it. Hopefully, people are disclosing it and maybe people will listen a little more closely for those disclosures.
Micah Loewinger: It's surprising to me that it's taken us this long to learn about this practice. One theory that I have for that is that you are a beat reporter covering the podcast industry. This is by no means a new industry, and yet, I don't know that many people who are covering the business of the very medium that I work in. I don't know. What do you think this says about the state of this corner of media reporting?
Ashley Carman: Covering podcasting is difficult. I think part of the reason why we might never know how many shows really are affected by this is because it is very hard to go through audio. Not everyone uploads transcripts, and if they do, maybe they don't transcribe the ads. You really have to sit down and listen to audio. I think that adds an extra hurdle when covering this industry.
Micah Loewinger: Yes. I tracked militia communications on this app called Zello and militias would just do their recruitment and organizing and they would interview people and they would talk about their plans, and it was like this very rich resource. Since I do audio, I just liked to listen to it. For me, it was almost like listening to a podcast. I always wondered why no one else on the extremism beat, which is a very, very crowded beat ever bothered to listen to this stuff. I think it's just because there's no control F with audio. You got to sit there--
Ashley Carman: It's hard. It's very hard and very time-consuming to go through, even if you're listening at 2X speed to go through all the audio.
Micah Loewinger: Ashley, thank you very much.
Ashley Carman: Thanks for having me.
Micah Loewinger: Ashley Carman is a reporter at Bloomberg, covering the podcast, music, and audio industry. She recently wrote the piece "Podcast Guests are Paying Up to $50,000 to Appear on Popular Shows".
[music]
Micah Loewinger: That's it for this week's podcast extra. Today's value bomb was brought to you by you. Thanks for supporting our show with your membership donations. Don't forget to tune into this week's episode. It's about scientific inquiry and trying to find elusive answers when it comes to climate change, our brains, and the universe. Thanks for listening.
Copyright © 2022 New York Public Radio. All rights reserved. Visit our website terms of use at www.wnyc.org for further information.
New York Public Radio transcripts are created on a rush deadline, often by contractors. This text may not be in its final form and may be updated or revised in the future. Accuracy and availability may vary. The authoritative record of New York Public Radio's programming is the audio record.