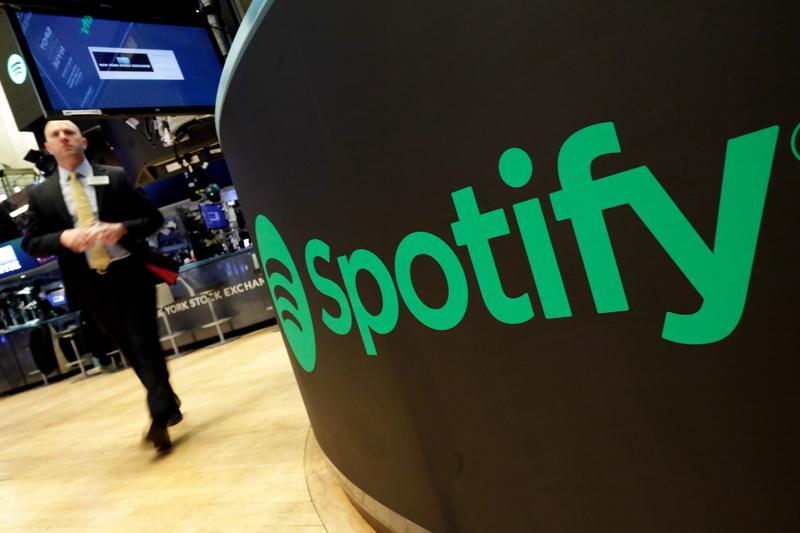 Transcript
CLIP]
JOE ROGAN I'm not a doctor, I'm a moron and I'm a dirty standup comedian. [END CLIP]
BROOKE GLADSTONE The coverage of a certain problematic podcaster spills into a third week. From WNYC in New York. This is On the Media, I'm Brooke Gladstone.
JILL FILIPOVIC Whether Joe Rogan wants to admit it or not, he is considered by a tremendous number of people an expert, somebody who they can trust.
BROOKE GLADSTONE The news cycle may have started with Rogan's COVID misinformation, but it's morphed into a debate about racism or rather, who owns the right to be offended
GITA JACKSON To reduce this to "this is white people, virtue signaling about racism" says that you feel like any complaints any black people bring up just simply don't exist.
BROOKE GLADSTONE Meanwhile, in Russia, some actual cancelation – of the past.
[CLIP]
NEWS REPORT The axe is fallen on an organization made famous for identifying the millions of victims of Stalin's purges. [END CLIP]
BROOKE GLADSTONE It's all coming up after this.
[END OF BILLBOARD]
BROOKE GLADSTONE From WNYC in New York, this is On the Media, I'm Brooke Gladstone. So how do you solve a problem like Joe Rogan?
[CLIP MONTAGE]
NEWS REPORT The CEO of Spotify, announced that it will be adding content advisory to any podcast that discusses the coronavirus. It comes as the company has faced calls to take action against COVID misinformation on the podcast hosted by Joe Rogan. Some musicians, including Joni Mitchell and Neil Young, are removing their music from Spotify...
NEWS REPORT Here is what he said on his Spotify podcast.
JOE ROGAN Yeah, I think for the most part, it's safe to get vaccinated. I do. I do. But if you're like 21 years old and you say to me, Should I get vaccinated? I don't know if you're a healthy person and you're exercising all the time and you're young and you're eating well. I don't think you need to worry about this. [END CLIP]
BROOKE GLADSTONE This dust up sums up so much of what's messed up in America today, including obviously the war between the right and the left – everything is about that – race and racism – that too! Fact vs. fiction, what censorship is and isn't, and the role of Unmediated digital platforms in all of this. So we're going to take a big chunk of this show this week to zero in. But before we get granular – FLASHBACK:.
[CLIP]
JOE ROGAN I hope this week's people up to the value of vaccines, too. There's so many wackos out there that think that vaccines are, you know, a scam or they're dangerous or it's there's so many people out there that won't vaccinate their children.
MICHAEL OSTERHOLM I know, and that's one, you know, one of your best shows you ever did with Peter Hotez. He's a dear friend of mine.
[OVERTALK].
MICHAEL OSTERHOLM I do, too. He's a dear friend of mine [END CLIP]
BROOKE GLADSTONE This is Joe Rogan talking with epidemiologist Michael Osterholm two years ago.
[CLIP]
MICHAEL OSTERHOLM And you know, he is one of the champions out there on this very issue. I couldn't agree with you more. Thank you for what you do say about vaccines because people listen to you and we need every positive voice because we have so many crazy voices out there right now.
JOE ROGAN Some are so paranoid and delusional, and they want it all to be a conspiracy. There's been an amazing medical innovation in human culture, and that's vaccines. [END CLIP]
BROOKE GLADSTONE Maybe his thinking on vaccines has, you know – evolved since March 2020. Maybe he's just leaned into the contrarian ism that has brought him fortune and fame. Or maybe he has his oft noted, he just smokes a lot of weed. But it was his continued ralphing of COVID misinformation and conspiracy theories over the pandemic's course that prompted that open letter signed by 270 science and medical professionals last month, calling for Rogan's platform, Spotify, to act with extreme prejudice. It was that letter that impelled Neil Young, then Joni Mitchell, and a parade of other musical talent to pull their stuff from Spotify. Among them India Arie, who last week posted a mashup of Rogan's repeated use of the N-word, plus other racially creepy remarks. And The Joe Rogan Experience, long simmering, goes full on culture war. So let's anatomize the arguments. First, is this really censorship? Arguing in favor – Fox News:.
[CLIP]
TUCKER CARLSON What do you make of the attempts to censor Joe Rogan?
COMMENTATOR It is yet the latest indicator about the real danger that we're facing as a society right now. The freedom of speech is being threatened. [END CLIP].
[CLIP]
GREG BENSINGER This is not a matter of censorship. [END CLIP]
BROOKE GLADSTONE Arguing against Greg Bensinger of the New York Times editorial board.
GREG BENSINGER Censorship is saying You have no right to say anything anywhere. Spotify is potentially in a position to say the things that we're hearing and that this host is saying do not match our values and no one has to host a host that they disagree with.
BROOKE GLADSTONE Video platform Rumble does agree with Rogan and offered him a $100 million deal similar to Spotify's to lure him to their site with quote, no censorship. Meanwhile, Spotify is holding Joe close, though it did delete more than 100 episodes from the service.
GREG BENSINGER The idea behind censorship is that you're not allowed to say certain things anywhere. Another distributor coming and saying, Look, we're willing to offer you the same deal. Come on our service and say whatever you want, you know, demonstrates that Rogen is not going to be censored.
BROOKE GLADSTONE So not censored. Criticized. Everyone says their piece, but most especially, the greenbacks. Money talks, nobody walks – not Rogen, anyway,q not yet. And Spotify's position that it's merely a platform, not a publisher. And thus not responsible for limiting the content of Rogan's podcast.
PETER KAFKA No, that argument is not right.
BROOKE GLADSTONE Here's Peter Kafka, host of Recode Media.
PETER KAFKA I think the only person who believes that I think he does believe it to some degree is Daniel Ek, the CEO of Spotify. They have paid Joe Rogan an exclusive licensing fee to distribute the stuff. It's exactly the same thing as Netflix or ABC paying for something and then distributing it over the internet or on the air.
BROOKE GLADSTONE Which makes Spotify a publisher of The Joe Rogan Experience. Different from other online services that he'd categorize as platforms.
GREG BENSINGER You can go to YouTube or Facebook or Twitter as a user and type or upload whatever you want and it goes onto the service. That's one group of companies, and Spotify is not in that group of companies.
BROOKE GLADSTONE More on that later. But what about the argument that Rogan's seemingly dangerous and racist statements have been cherry picked and decontextualized?
ANDY CAMPBELL Absolutely not.
BROOKE GLADSTONE This is Andy Campbell, senior editor at HuffPost.
ANDY CAMPBELL His podcast is a revolving door of guests. Some of those guests sometimes are abhorrent white nationalists and bigots and conspiracy theorists seeking to recruit to their own and push abhorrent ideology
BROOKE GLADSTONE to those who accuse journalists like him of trying to deplatform Rogen without really listening to him in context. Campbell says,
ANDY CAMPBELL Well, I can tell you, I did listen to a lot of Joe Rogan. I'm an extremism reporter, and extremism reporting invariably brings you to The Joe Rogan Experience because he has a lot of extremist guests on his show.
BROOKE GLADSTONE Now, refuting the cherry picking argument is trickier than the censorship or publisher points. While it's true Joe Rogan has hosted several white nationalists, Campbell notes that those guests are a very small part of The Rogan Experience.
ANDY CAMPBELL I mean, there are plenty of straight laced interviews that he has with interesting people. But when you do just a dog just below the surface, you are invariably going to come across some really harmful language and rhetoric.
BROOKE GLADSTONE In the scirocco of claims and counterclaims swirling around Rogan. There seems to be at least one point of agreement:
[CLIP MONTAGE]
NEWS REPORT Their guy, and his 11 million listeners.
NEWS REPORT He has 11 million listeners, that is.
TUCKER CARLSON Every episode reaches about 11 million people.
NEWS REPORT Four episodes a week to 11 million viewers.
NEWS REPORT Joe Rogan has power because so many people listen to him. [END CLIP]
BROOKE GLADSTONE Podcast numbers are notoriously hard to pin down, so we decided to check
TOM WEBSTER Amongst weekly podcast consumers. We estimate his audience to be slightly over 10 million per week. So if you throw in perhaps less frequent listeners than, yeah, 11 million is certainly plausible.
BROOKE GLADSTONE Tom Webster is a senior VP at Edison Research, where they use consumer survey data to estimate listenership.
TOM WEBSTER It's both the number one podcast in terms of reach, and it's also fairly well ahead of number two. You could also call it the most listened to podcast in America.
BROOKE GLADSTONE And you can see why he's unpretentious yet passionate, often ill informed, but really sorry about it. He's just a dude who cares about dude things: drugs and sex and hunting and muscles and big ideas. Entertaining his fellow or would-be-dudes while also sharing his favorite body enhancing equipment and mind blowing supplements. Thus, one prominent meme about the Joe Rogan Experience is that it's essentially Goop for men. Now, a lot of people, like the cantankerous journalist Glenn Greenwald just this week say that only the corporate media could take a person like Rogan and claim he's a far right figure. But that's just the straw man. He's not being hit for his eclectic politics, but for being a danger to public health and racially insensitive. And for God's sake, Glenn a $100 million deal with Spotify, but he's not corporate media? Give me a break.
BROOKE GLADSTONE Coming up, but he's just a comedian. This is On the Media.
[BREAK]
BROOKE GLADSTONE This is On the Media, I'm Brooke Gladstone. Given Rogan's wide reach, his podcast has served at times as a super spreader of COVID misinformation. Even when he freely admits he's no expert. Like when he discussed using ivermectin as a treatment for COVID 19 after he claimed it helped his own recovery.
[CLIP]
JOE ROGAN Now I do not know what the motivation for demonizing this particular medication is. Again, I'm not a doctor and I'm not a scientist, but I would imagine some of it has to do with money. The patent is run out, so anybody can make it, and it's worth like 30 cents a dose. [END CLIP]
BROOKE GLADSTONE Or when he hosted two physicians in December known to make false claims about the pandemic. Cardiologist Dr. Peter McCullough, who has his own podcast criticizing the U.S. pandemic response, said vaccines were quote 'investigational research, and that those who have had COVID 19 basically develop permanent immunity.' Virologist Robert Malone suggested that President Joe Biden faked his vaccine doses and hid the effectiveness of ivermectin. Peter McCullough claimed encouraging anyone to get vaccinated violates the Nuremberg code. In a stand up set, Rogan questioned whether it was his fault if people trusted vaccine information presented on his show, saying If you want, my advice: don't take my advice. But journalist, author and attorney Jill Filipovic says that Rogan wants to have his cake and eat it too.
JILL FILIPOVIC It's one thing to explore complicated and kind of contested ideas, which is a lot of what Joe Rogan does. It's one thing to riff and joke around, you know, I think it's another to present people as health experts and medical experts and then allow those people to disseminate misinformation that threatens the public's health. Joe Rogan has one of the largest podcast audiences in the world, and Spotify the company has some obligation here the same way that, let's say, NBC is publishing or presenting Oprah Winfrey's Show, right?
BROOKE GLADSTONE Mmhmm.
JILL FILIPOVIC Spotify has had, in theory, a whole set of rules around using this platform to disseminate dangerous falsities that threaten public health. So that's part of the problem is that Spotify sets itself out as a platform that is going to rein in misinformation and then doesn't actually follow through.
BROOKE GLADSTONE Ashley Carmon, who writes Hot Pod News, finally managed to get Spotify's COVID 19 moderation guidelines, which were very, very hard to acquire. And apparently they are so broad it would be hard for Rogan to violate them, she wrote. That according to the guidelines, for instance, you can say vaccines kill people, but not that they were designed to kill people.
JILL FILIPOVIC Yeah, I understand the Spotify argument that they don't want to be combing through every single statement made by any podcaster on their platform. That they don't have the resources to do that, and it would be sort of an undue infringement on the right of creatives to share kind of whatever content they choose. A lot of this is a question of scale. Who is spreading the misinformation? How many people are they reaching? I think that's the reason why Rogan has become such a focus here because he's not just a random podcaster, right? It's clear that medical professionals are seeing that it actually is influencing the public health because whether Joe Rogan wants to admit it or not, he is considered by a tremendous number of people in the US and abroad, somebody who they can trust. And when Spotify makes a financial agreement with him to, Spotify's part financially benefit from that broad social trust. And these claims of expertise among the guests, then Spotify assumes a set of obligations that they're not meeting here.
BROOKE GLADSTONE Rogan himself has said he shouldn't be taken seriously about Covid information.
[CLIP]
JOE ROGAN I'm not a doctor, I'm a moron and I'm a cage fighting commentator who's a dirty stand up comedian. Who just told you, I'm drunk most of the time. And I do testosterone and I smoke a lot of weed, but I'm not a respected source of information. Even for me, if I say things, I'm always going – "check on that, Jamie. I don't know if that's true. I do that all the time, right? But I at least try to be honest about what I'm saying." [END CLIP]
BROOKE GLADSTONE I mean, how can you not forgive a guy who's that authentic?
JILL FILIPOVIC You know, what I hear in that clip is kind of wanting it both ways, wanting to be taken seriously by this audience as someone who tells the truth, right? Which he's emphasizing. "I ask Jamie to Google that for me"
BROOKE GLADSTONE After he said it.
JILL FILIPOVIC Right, exactly. But also, if I get it wrong, I'm an idiot, so you know, you can't rely on me for anything. And it's like, well, you kind of don't get to have both of those things.
BROOKE GLADSTONE How would you compare him to Jon Stewart having made the same claim 20 years ago on The Daily Show, when he said, Look, I'm just a comedian, don't rely on me for news. And yet he handled many news stories, and he didn't make a lot of mistakes.
JILL FILIPOVIC I think Stewart is a good example of somebody who kind of walked this line perhaps a bit more artfully than Rogan. Stewart wasn't having people on his show telling outright lies.
BROOKE GLADSTONE Sometimes he would have people on, like Rick Santorum, and maybe give him too soft an interview. But then he'd cop to it later. And it was rare.
JILL FILIPOVIC Right. One thing that's getting lost in the Joe Rogan conversation is we also have to take into account the scale of the harm. Rick Santorum going on CNN and spinning a Republican talking point in a way that is not one hundred percent honest. That's a problem, but it is not a problem on the same scale as something like pervasive COVID disinformation. This is literally a matter of life and death. The stakes are that high.
BROOKE GLADSTONE It's pretty disingenuous when the Spotify CEO compared Rogan to well-paid rappers whose songs appear on Spotify. I mean, we know that music – I think you wrote this, that music is often fantastical. We don't really think that David Bowie is major Tom floating in space.
JILL FILIPOVIC Right, exactly. Audiences understand that artists and creatives play with the facts, including rappers that may boast about all sorts of, you know, braggadocio behavior which is par for the course for, you know, rock stars, for musicians since forever. We understand that a lot of that is fantastical, is exaggerated, is not meant to be a careful rendering of the truth. I think that we do expect something different from people who play this kind of quasi journalistic host role, which I think is a fair way to characterize what Rogen does.
BROOKE GLADSTONE How do you solve a problem like Joe Rogan?
JILL FILIPOVIC It's a good question. I would hope on an individual level that Rogen would take this moment for some self-reflection and consider how he selects those guests. Why over and over and over again, he seems drawn to the people that are not actually representative of the consensus among experts in their fields. From Spotify's perspective, I think what listeners want and need are clear and transparent rules. You know, I understand that Spotify does not want to kick off one of its most profitable podcast hosts, and removing him from the platform is not actually going to solve the misinformation problem. Rogan'll move to a different platform.
BROOKE GLADSTONE Probably a platform with far fewer restraints than what Spotify might impose.
JILL FILIPOVIC Exactly. Doing that, I think then turns Joe Rogan into this kind of free speech martyr where the people who already are a little bit prone to buying into conspiracy theories about COVID, for example, removing him, I think, plays right into that. It's like, "Look again, here's all the things you can't say," "why do the people in power not want you to be saying this?" There's no great way forward, because I think anything that Spotify does reinforces those conspiracy theories. But I think certainly removing Rogan from the platform entirely would have that blowback effect. Whereas somebody from Spotify having a very straightforward conversation with Rogen about making sure that the experts on his show are actually representative of the scientific consensus and then taking steps to remove any shows that do disseminate public health misinformation. Not a perfect solution, but I think that that checks more of the boxes. That, to me, seem fair in terms of requiring truth and accuracy and also allowing Rogen pretty free reign to host his show as he sees fit.
BROOKE GLADSTONE Jill, thank you very much.
JILL FILIPOVIC Thanks so much for having me.
BROOKE GLADSTONE Jill Filipovic is a journalist, author and attorney. And finally, amid all the noise over Joe Rogan's the less than salubrious COVID discussions, another party was heard from the Grammy Award winning singer India. Ari took to Instagram this week to explain why she too wanted her music pulled from Spotify. In her video, she posted a compilation of clips from Rogen over the years using the N-word...Over and over and over.
[CLIP]
INDIA.ARI Spotify is built on the back of the music streaming, so they take this money that's built from streaming and they pay this guy $100 million, but they pay us .003 of a penny? Just take me off. I don't want to generate money that pays this. [END CLIP]
BROOKE GLADSTONE Ari was not the first person to raise concerns about the level of racial and racist language on the Joe Rogan Experience. Not by a long shot, but the tweets, articles, television coverage. And what-about-isms that followed made it clear the cynical adage – that to be called racist is worse than racism itself is still alive and well. Although in this case there was no calling Rogen anything, not by Ari at least. As the singer took time in later days to say she doesn't believe Joe Rogan the man is a racist, even though his words repeatedly have been. But drawing that line is a personal decision precisely because it's fuzzy. At what point are actions indicative of beliefs? Gita Jackson is a staff writer at Motherboard at Vice.com, whose recent column is titled The Joe Rogan Controversy Is All About Joe Rogan Saying Racist Things, Gita, welcome to the show.
GITA JACKSON Hi, thanks for having me.
BROOKE GLADSTONE A lot of people say there's nothing to be outraged about, and I want to run through some of these defenses of Rogan, beginning with the assertion that his comments were taken out of context. He said that himself in his apology, though he concedes some moments look bad in context too. Some of these things, you wrote, are worse in context.
GITA JACKSON Some of them absolutely are worse in context, and it's not even like he got 'em all. You know, in the article, I mentioned the episode with Jordan Peterson. There is a bizarre aside that the two of them have, where Jordan Peterson claims that one of his critics,
BROOKE GLADSTONE Eric Dyson, right?
GITA JACKSON Yes. Yeah. He claims that this person's not black. And then Joe Rogan concurs.
[CLIP]
JOE ROGAN There's such a spectrum of shades of people. Unless you're talking to someone who is like 100 percent African from the darkest place where they're not wearing any clothes all day and they've developed all that melanin to protect themselves from the sun. You know, even the term black is weird. It's–it's– a–and when you use it for people that are literally my color, it becomes very strange. [END CLIP]
GITA JACKSON I don't know everybody in the world, but I don't meet people who think like this or vocalize these thoughts on a regular basis, I would say
BROOKE GLADSTONE it was news to me, that's for sure. You also noted an interview he did – also cringeworthy – with a mixed race mixed martial artist,
GITA JACKSON Someone with a black father and white mother.
[CLIP]
JOE ROGAN What are you –your..?
MMA GUEST Dad's black mom's white standard issue, pretty much.
Powerful, powerful combination genetic wise, right? You get the body of the black man and then you get the mind of the white man altogether. And some strange combination. That doesn't, by the way, mean that black people don't have brains. It's a different brain. [END CLIP]
GITA JACKSON When you come down to it, it's about someone who is at best, like in his late 40s, early 50s, in some cases saying things that are so racially insensitive that they become laughable. He compared a movie theater in a West Philadelphia neighborhood, a majority black neighborhood to the movie Planet of the Apes. It feels like a joke like a comedy beat from a fiction show. Many Joe Rogan supporters have pointed out that President Joe Biden has used the N-word before quoting something and using the word uncensored instead of saying the N-word, and pointed out that this is also insensitive. And it's true. It is. But this is one of the most popular entertainers on the planet, and he has been just offering up this kind of commentary without any challenge whatsoever. For over a decade, it's wild. His use of the word is not always in quotes. It's not always about discussing issues of race. Often it is about making jokes. You know, it's another defense. He is just the comedian, and these are just jokes. Well, I don't think it's a very effective form of joke making. And if it makes me laugh, it's for irony reasons rather than humor ones.
BROOKE GLADSTONE You brought up the comedy defense. This is something that comedian Whitney Cummings offered.
GITA JACKSON Well, Whitney Cummings also offered more than just a comedy to the fans. Something I've heard from comedians for a very long time, which is just like comedy, is the act of brave truth telling. I don't think saying the N-word is brave, truth telling.
BROOKE GLADSTONE So let's go to this other argument here. We're going to play this tape of Dave Rubin of the Rubin Report on Rumble.
[CLIP]
DAVE RUBIN Last week, this was all about Joe Rogan is spreading misinformation about COVID, right? That's what this was about. And look how quickly in just 3 or 4 days, how quickly the entire machine morphed to Joe Rogan has said the N-word. And it's like nobody really thinks Joe Rogan is spreading misinformation that's killing people. Certainly, nobody thinks that Joe Rogan is a racist. Of course, he's not racist. Meanwhile, we have racist people that are teaching your kids. The entire Democratic Party has been infected by neo racism. [END CLIP]
GITA JACKSON It's white people talking about white people, and that's all that it is. Well, in the meanwhile, what we are trying to have a conversation about is pretty distinct anti-Black racism. I feel like it is an infantilizing for white people to presume that it is only other white people who are upset by this and to speak over black people as if they are useful only as a rhetorical argument and not actual people with the experiences opinions of themselves. There are plenty of black people, including artists India.Arie, who are very upset over his uses of the N-word. India.Ari has since said that she does not think Rogan is a racist person, but is also looking for a change in behavior from him. And she personally, as much as she can accept his apology, and it's not necessarily on her to accept it for every member of the black community, but that is something that she is allowed to do. You know, I get on the phone with my father, and the first thing he says to me is, have you heard about this Joe Rogan stuff? It's deeply concerning for a lot of people in the black community because of how popular he is. Things that he says casually or without thinking have a reach that is unfathomably large. So to reduce this to saying that this is white people virtue signaling about racism says essentially that you feel like any complaints any black people bring up just simply don't exist.
BROOKE GLADSTONE You noted that the market cap for Spotify is $31 billion. They're giving 100 million to marginalized artists, quote unquote. You made the observation that this kind of suggests what their price tag is for buying people off.
GITA JACKSON $100 million is equivalent to the amount of money they gave a singular podcaster, Joe Rogan. The company also notoriously undervalues the work of artists on their platform. Black musicians making up a huge proportion of that, so they have a maximum of $100 million that they're going to give out to multiple marginalized – again, incredibly vague term. Essentially, you're saying that takes many marginalized artists to equal up to the same value for Spotify as one Joe Rogan.
BROOKE GLADSTONE And we spoke to Jill Filipovic earlier, who said that taking him off the platform rather than just forcing more moderation would be a mistake because then he'd end up with a place with no moderation, the same audience, AND he'd be a martyr.
GITA JACKSON That does reinforce something that members of conservative media say all the time, which is that there is no room for dissenting opinions among people on the left. If you question anything at all, they will quote unquote cancel you. It's not possible to cancel Joe Rogan, actually. People have followed him from platform to platform. Even if you are not a regular Joe Rogan listener, you may be the person who listens to only his MMA interviews or tuned in for when the presidential candidates end up on his show. He is now just a feature of our conversation landscape as much a part of it as a Howard Stern figure is.
BROOKE GLADSTONE You mentioned Howard Stern. Defenders of Rogan like Glenn Greenwald, have used the what-about-ism argument that other racist comments don't get as much backlash – you also mentioned Joe Biden. That people who are fixating on Rogan are just trying to bring him down.
GITA JACKSON It's very silly, right, when you put it that way. Oh, black people don't mind when we use the N-word in this instance, but they do mind when you use the N-word in another instance. If you ask a black person at the bus stop if they were OK with Howard Stern using blackface, they would probably tell, you know, no, that they are not. As a black person, if I got really, really angry at every single instance of racism that I see every day, every time I am called a racial slur on the internet, every time I feel that I'd be treated racially and sensitively in public, I mean, in high school, it really was just sort of a Russian roulette of whether or not I would hear white people say the N-word. I would be doing nothing except getting upset about racism. But, it is OK to talk about one specific person's racist actions and racist words. It doesn't mean that by focusing on him, we don't care about any other instance of racism. We are simply trying to have a conversation about one guy.
BROOKE GLADSTONE You can't talk about everybody all the time. It's not physically possible.
GITA JACKSON It's just not physically possible. And yes, like some of the things that are endemic to this conversation of racist speech, do have to do with the broader social project of creating generational change about our attitudes regarding race. But that has to start somewhere. Joe Rogan is a public figure who now does have a responsibility to the things that he says into a live microphone. And again, when Greenwald says that people only care about these things when blah blah blah. He is acting as if the only people who ever bring this up are white people.
BROOKE GLADSTONE A lot of this argument is white people talking to white people. There's no way to hear it otherwise, given the defenses that are made, including the defense that Rogan has given himself, that it's OK. He knows he's made a mistake, but he's an f an idiot. He says,.
[CLIP]
JOE ROGAN I never use it to be racist because I'm not racist, but whenever you're in a situation where you have to say, I'm not racist – you f*cked up/. And I clearly have f*cked up. [END CLIP]
BROOKE GLADSTONE And this is something that former New York mayoral candidate Andrew Yang offered as a defense of Rogan. That he works with black people all the time. He can't be racist.
GITA JACKSON I think it's difficult sometimes for non-Black people to understand that even if you are friends with black people or love black people or work with black people closely, that they have a culture and a community that you are not a part of. And they may not feel the same closeness to you that you feel to them. I've been in workplace situations for sure where my white colleagues have used me in a way that I felt like was a prop to absolve themselves of questions of racial insensitivity. It's like a really common experience for black people in the professional world. It's also really possible to not actively or consciously be a bigoted person, but also hold bigoted beliefs or do things that are hurtful to people who are not your race. Things can still be racist, even if they're not intentionally so.
BROOKE GLADSTONE And Andrew Yang has since apologized. You've noted that all the defenses we've just ticked off are distractions that divert us from engaging with the content of Rogan's remarks. All of these defenses ultimately serve to protect a white person's right, you wrote, to say the N-word.
GITA JACKSON I grew up in a very liberal state on the East Coast, and...
BROOKE GLADSTONE You're not even going to name the state? [LAUGHS]
GITA JACKSON Man, I grew up in freaking Connecticut. You know, I grew up on a college campus. One of the few nonwhite people in my school, a private school, even in that ostensibly liberal school with ostensibly liberal people. We learned that the Civil War was fought for states' rights.
BROOKE GLADSTONE Wow.
GITA JACKSON But the question that was never answered in our classrooms was states' rights to do what?
BROOKE GLADSTONE Yeah.
GITA JACKSON Every time I see someone defending Joe Rogan, when they say that things were taken out of context or that he has apologized for that other people have done worse things. What I want to say to them is tell me specifically what Joe Rogan said. Say the words. Listen to these conversations. Actually try to defend what he said. And it's not only stuff that he said 10 years ago, it's stuff that he said January 25th on the episode with Jordan Peterson. Can you say that it is defensible to say these things about black people? And if you do feel like it's defensible, then I feel like we have an entirely different issue going on that we should discuss. If you don't, I want to know why you're defending it. And it's not a free speech issue. Joe Rogan has been actively using his free speech to say the N-word this whole time. He can take his free speech to say the N-word, too many platforms that would be incredibly happy to have him. But he has to deal with the consequences of his speech.
BROOKE GLADSTONE Mm-Hmm.
GITA JACKSON There's no power that takes over a non-black person's vocal cords if they want to say the N-word. You can say it at any time. You could say it right now, but you have to deal with the consequences of saying it.
BROOKE GLADSTONE Gita, thank you very much.
GITA JACKSON Thank you. It was a pleasure.
BROOKE GLADSTONE Gita Jackson is a staff writer at Motherboard. Vice's Tech website and author of the recent article. The Joe Rogan Controversy Is All About Joe Rogan Saying Racist Things.
[BREATHE BY INDIA.ARI PLAYS]
BROOKE GLADSTONE Coming up in Russia, what's being censored... is the past for real. This is On the Media.
[BREAK]
BROOKE GLADSTONE This is On the Media, I'm Brooke Gladstone. We learned this week that after months of wrangling with former President Trump's lawyers, the National Archives received fifteen boxes containing legally protected documents. They included such treasures as Trump's correspondence with Korean leader Kim Jong Un and the infamous map of Hurricane Dorian scribbled on with a Sharpie and at least one item of clothing. The Presidential Records Act requires that all documents created by the president be handed over to the archives at the end of their term. Why? Because archives are our collective memory banks that enable future generations to piece together a reliable accounting of history and with luck, maybe learn from it. That's why the recent order to liquidate Memorial International in Russia, whose purpose has long been to amass and preserve the crimes against humanity committed in the Soviet Union, especially during the Stalin era, drew OTM producer Molly Schwartz to the digs of Russia's oldest human rights organization.
MOLLY SCHWARTZ It's late December in Moscow. I'm walking down early to cut it mirrored a wide street running North-South. Workers are up on the roofs of the buildings, shoveling off huge clumps of snow. When the snow hits the ground, it sounds like a series of small explosions. It's 5 p.m. on a Friday, but when I walk inside the headquarters of Memorial International, people are hard at work prepping for a livestream.
NIKITA LOMAKIN We can go upstairs.
MOLLY SCHWARTZ Nikita Lomakin is an archivist at Memorial, the oldest and most famous human rights organization in Russia. His family, like millions of others, was touched by the terror of the 1920s and 30s.
NIKITA LOMAKIN My grandfather was arrested in 1938 and died soon after this.
MOLLY SCHWARTZ But that's not what drew him to these archives.
NIKITA LOMAKIN I like the paper. I like the sound of paper. I like the sound of scanner. I like databases. And that's something which you like, like a good treasure and so on.
MOLLY SCHWARTZ Memorial has documents about around 60000 victims of Soviet repression. They also have an online database with information about over three million people.
NIKITA LOMAKIN I had an idea what to show
MOLLY SCHWARTZ Lomakin and takes me back to the stacks and turns a wheel, revealing piles and piles of boxes. Each box represents a person and each contains documents that open a window into a different time.
NIKITA LOMAKIN I try to reconstruct the folds and feelings and circumstances and try to internalize it.
MOLLY SCHWARTZ These documents tell the story of life in the Gulag, the brutal labor camps where hundreds of thousands of people were sent during Stalin's purges of the 1930s.
NIKITA LOMAKIN When a person gets arrested, a person go to prison and after a prison transported to camp during transport, or you're in the train and you have nothing to write on. So what people do? You can see....
MOLLY SCHWARTZ Lomakin and shows me a cigaret rolling paper covered in tiny Russian script.
NIKITA LOMAKIN People just wrote a small letter and put it outside the train and somebody found it. And if there was an address or something which could be sent to the person in the Soviet Union, they'd do it. And this one is letter on this cigaret rolling paper.
MOLLY SCHWARTZ And what was this person's name?
NIKITA LOMAKIN That's Alexander Nagourney. He wanted to meet his wife while train passed – I think Baku. But why it didn't come, he didn't know why, but in this letter, he wrote that I understand you did everything you could do for me.
MOLLY SCHWARTZ It's so sad, but sweet.
NIKITA LOMAKIN This story, this story have to localize as a place of these documents.
MOLLY SCHWARTZ As I look at this tiny rolling paper dropped out of a train as it passed by Baku. It seems like a miracle that letters like this survived and even more of a miracle that it made its way into memorial's archives.
NIKITA LOMAKIN I would say that Memorial is a huge family archive because people donated copies of the documents, which they gained from state archives documents which were held in the families like letters, drawings and so on.
MOLLY SCHWARTZ Memorials archives grew organically from donations like these. They came from people across Russia and former Soviet states, and many from descendants of those who experienced the worst.
NIKITA LOMAKIN A memorial was founded by grandsons and granddaughters, people who are grown up in the 70s, 80s, 90s people who witness perestroika and to whom this identity was part of the new identity.
MOLLY SCHWARTZ As he showed me around the archive. All I could think about was how vulnerable each piece of pape was. And not because they're old pieces of paper, but because an ominous court date was hanging in the air.
[CLIP]
NEWS REPORT Now one of Russia's most prominent human rights organizations, is fighting for its survival. [END CLIP]
MOLLY SCHWARTZ In 2016, Memorial was named a foreign agent by Russia's Ministry of Justice. The foreign agent law in Russia dates back to 2012. It allows the Russian government to label NGOs as foreign agents if they receive any amount of foreign funding. Prosecutors have used this foreign agent status to bring two suits against Memorial for not properly marking things like social media posts or books at a book fair, with tech saying they were distributed by a foreign agent. On December 28th, 2021, 11 days after my trip to the archives and 30 years after the fall of the Soviet Union, Memorial had its day in court.
[CLIP MONTAGE]
NEWS REPORT Inside Russia's Supreme Court. The verdict was swift.
NEWS REPORT Today, Russia's highest court ordered the country's most prominent human rights organization closed.
NEWS REPORT The axe has fallen on an organization made famous for identifying the millions of victims of Stalin's purges.
NEWS REPORT The reason given is that the group, which has for five years now been designated a foreign agent, has observed that law on declaring itself a foreign agent sufficiently. [END CLIP]
MOLLY SCHWARTZ Memorial supporters in the courtroom responded with shouts of shame.
[SHOUTS OF SHAME IN RUSSIAN]
MOLLY SCHWARTZ Officially, the reason given for the closure was memorials, repeated violations of the foreign agent laws. But in court, Alexey Zakharov, a lawyer from the Prosecutor General's Office, said Memorial International's real crimes were of distorting the history of World War Two. He asked, Why should we descendants of the victors be ashamed and repent rather than take pride in our glorious past? Much reporting that came out around Memorials closure suggested this was really a battle over history and who gets to control it.
IVAN KURILLA It's supported the memory of those victims of Stalinist regime, of the whole Soviet time of their repressions, and it supported the memory of people who perished, and it supported the idea that the state can be dangerous.
MOLLY SCHWARTZ Ivan Kurilla is a professor of history at the European University at St. Petersburg. He specializes in 19th century Russian-American relations, and he published a book this year called The Battle for the Past: How Politics Changes History. He says Memorial's version of history put it directly into the crosshairs of Russia's current president.
IVAN KURILLA Vladimir Putin from the very beginning started to use the past as a part of legitimation strategies for his regime, and he became acting president in late December of 1999 and then February of 2003 flew down to Volgograd and went to Mamayev Hill And that was a major point for the Second World War and the Russian Stalingrad battle. And my Mamayev Hill, was a huge memorial to the Stalingrad battle so Putin, started establishing his personal link to the major event of the Russian 20th century history.
MOLLY SCHWARTZ One of the first things Putin did as president was to switch up the national anthem.
[YELTSIN RUSSIAN NATIONAL ANTHEM PLAYS]
MOLLY SCHWARTZ He sidelined the slow, blinkered tune of the Yeltsin years. In favor of an old Soviet national anthem dressed up with some new lyrics.
[REVAMPED RUSSIAN NATIONAL ANTHEM]
MOLLY SCHWARTZ To be fair, the old anthem is pretty good. I mean, come on – this is rousing. If I were on an Olympic team, I'd want to march to that.
IVAN KURILLA And then the year 2014 annexation of Crimea and the deterioration of Russian relations with Ukraine and with the West. In the same year 2014, the criminalization of the so-called globalization of Nazism was introduced. Not a coincidence I say.
MOLLY SCHWARTZ This law against rehabilitation of Nazism makes it a crime to spread. Quote false information about the Soviet Union's role in World War Two and also included...
IVAN KURILLA Disrespect to the holidays or the military victories.
MOLLY SCHWARTZ It was under this law that sales of the book Maus were banned in 2015, and then in 2020 a clause was added to the Russian constitution, which gives the state the power to defend the quote historical truth.
IVAN KURILLA It can be used to shut up their narrative, which teach people that the state can kill people. That was one of the major discoveries for the public in the perestroika era that the Soviet State did kill hundreds of thousand people.
MOLLY SCHWARTZ One of Memorial's activities that first got it into trouble was its education program.
IVAN KURILLA Memorial for many years organized competition for high school students. They encourage the students to write history of their families. It was not always about reparation that was just about the 20th century personal history. But several years ago, the state tried to stop it. And that is very telling because the family history is the last refuge of the alternative narrative. Because people know that they are grandfathers or grand uncles were arrested or had very difficult life during the Soviet time, and that competition helped to keep this narrative, which is different from their official school books.
MOLLY SCHWARTZ And then there were the things that Memorial did in present day Russia, to the chagrin of certain parties in power. Once a year, reading aloud all the names of the people who are shot in the great terror of 1937 to 1938. Putting plaques on apartment buildings to show that residents living there were killed by Stalin. Kurilla told me that Memorial's experience in Russia holds some lessons for Americans seeking to expand our perspective on our own history. For example, he praised how the authors of the New York Times 1619 project challenged how the history of slavery was told, but added a note of caution.
IVAN KURILLA What will be bad from my point of view is If the project of 1619 will say this is the only history which happened to the United States, we should understand that the American founding fathers were not only slave owners, but they still brought something important to this world. And if you get rid of these important ideas, it would be not a good development. In the Russian case, it's exactly about that. If you get rid of the memorial, it will be bad for the Russian future. But if you'd say that victimhood was the whole story of the Russian nation, it will be not good as well. Learn to live with the multiple versions of our national history.
MOLLY SCHWARTZ If that's even possible, especially when it comes to our history of slavery and all that followed from it. The battles over so-called critical race theory are a case in point. But Kurilla suggests Russians may be even more serious about their history.
IVAN KURILLA History is important for Russia for several reasons. First reason because after the collapse of the Soviet Union, there is no more ideal to build toward. And the second was the very tragic history of the 20th century, which included millions of people dead in the Second World War. This is something which usually is underestimated in the United States but 27 million Soviet people, the vast majority of them from Russia. But not only Russians, of course, died in the Second World War and up to 1 million died from the state reparations. Every family had somebody perished in the war or in gulag or both. And that is something which is still alive.
MOLLY SCHWARTZ As I write this, Russia is massing troops along the border of Ukraine, and Putin continues to assert that historically the two countries are quote "one people". Kurilla says this is why history shouldn't be used for political purposes.
IVAN KURILLA Because some of the narrative will call for arms to fight neighbors. So my big hope as a historian that politicians will stop doing that.
MOLLY SCHWARTZ On January 31st, Memorial filed to appeal the court's decision. The Supreme Court will consider the appeal on February 28th. For now, the future of the archives is murky. Nikita Lomakin.
NIKITA LOMAKIN We will try to find another organization to continue our work so we don't need to rush. We don't need to do something stupid like you do when you are in panic. But of course....We are in panic. [LAIUGHS]
MOLLY SCHWARTZ Lomakin says it's no secret that Memorial is a liberal organization with dissident roots. But the archives have taught him that personal stories don't fit inside ideological models, and that's not what the people want or need.
NIKITA LOMAKIN It's more about the family story. It's more about the story of the country, it's not about human rights, it's not about even maybe not about rehabilitation.
MOLLY SCHWARTZ Stories are appealing because amid the chaos of life there, neat. Beginning, middle end. Ivan Kurilla would say, our biggest mistake is thinking of history that way. Rarely do people or nations follow grand historical narratives. They're random, contingent, contradictory. Which is why, when composing it, the more voices we get to hear from, the better. And the more politics stays out of it, the better still. For On the Media, I'm Molly Schwartz.
BROOKE GLADSTONE And that's the show, On the Media is produced by Micah Loewinger, Eloise Blondiau, Rebecca Clark-Callender and Max Boulton with help from Aki Camargo. Xandra Ellin writes our newsletter. Our show is edited by me and Katya. Our technical director is Jennifer Munson. Our engineers this week were Adrian Lilly and Andrew Nerviano. Katya Rogers is our executive producer. On the Media is a production of WNYC Studios. I'm Brooke Gladstone.