CNN's No Good, Very Bad Year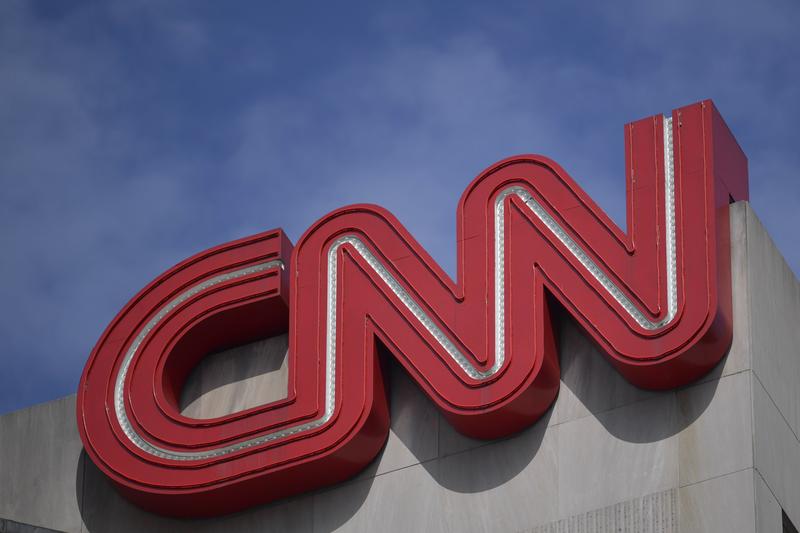 Transcript
[music]
Speaker 1:  Chris Licht is officially out at CNN after a chaotic run as chairman and CEO. The network announced that Licht is leaving immediately.
Brooke Gladstone: The dramatic culmination of CNN's chaotic year, but the guy, though a problem wasn't the real issue. It's the network's evolving approach to covering politics in the age of Trump.
Speaker 2: Can it be 1985 again? Can we turn back the clock? Can we ignore the extremist attitudes that are infecting our politics? I would say no.
Brooke Gladstone: From WNYC in New York, this is On the Media. I'm Brooke Gladstone. New threats call for new solutions, yet most of today's moral panics have been repeated in the press just about every decade.
Speaker 3: A nightclub operator has made the most significant forecast for the 1970s. "Nobody laughs anymore," he said, seriously, "Humor is dead."
Brooke Gladstone: The hazards of longing for yesteryear. Another funny business. It's all coming up after this.
[music]
From WNYC in New York, this is On the Media. I'm Brooke Gladstone. When reviewing CNN's recent run of mishaps ranging from mere dust-ups to dumpster fires, I recall Queen Elizabeth's famous description of 1992.
[music]
Queen Elizabeth: Not a year on which I shall look back with undiluted pleasure. In the words of one of my more sympathetic correspondents, it has turned out to be an annus horribilis.
Brooke Gladstone: That dreadful year, her family driven by divorces, separations, and scandals had debased and devalued the monarchy. Who wouldn't be reminded of CNN? CNN's time of troubles lasted longer and lasts still. As does the monarchy's actually, but never mind, we'll date the start of CNN's horribilis run, as the New York Times did, to about 18 months ago when its biggest star is shown the door.
Chris Cuomo: Being number one at CNN was a very proud accomplishment for me. This is like, "Here's the next thing that I didn't see coming that doesn't seem to make sense."
Brooke Gladstone: Chris Cuomo was fired after helping his brother. Then New York governor, Andrew Cuomo, managed the PR fallout from charges of sexual harassment. The gov had been Chris's frequent guests when COVID was raging. Those guest spots were seen as both charming and dubious.
Andrew Cuomo: Some say I shouldn't come on this show because you harass me and provoke me.
Chris Cuomo: Too much fierce accountability? Want a pat on the back, Love Gov?
Andrew Cuomo: [crosstalk]. It's ad hominem attacks.
Chris Cuomo: Don't speak Spanish on my show. Do you think that you are an attractive person now because you are single and ready to mingle?
Brooke Gladstone: When Chris was shown choosing family over journalism, though he claimed CNN knew what he was doing, he was out. After that, an even bigger departure.
Speaker 4: A towering figure in the news and media landscape for three decades now out of a job. Jeff Zucker announcing his resignation from CNN where he's been president since 2013. In a memo to CNN staff on Wednesday, Zucker cited, "A failure to disclose a consensual relationship with my closest colleague," as the reason for his departure.
Speaker 5: This is an incredible loss. Jeff is a remarkable person and an incredible leader. He had this unique ability to make us feel special.
Brooke Gladstone: After Zucker helped vault Donald Trump to power by giving him practically unrestricted access to CNN's airtime, I exaggerate, but not by much, he seemed to acknowledge that offering Trump 24/7, though good business, was bad journalism. Maybe he just took umbrage at Trump's relentless abuse.
Donald Trump: Quiet.
Jeff Zucker: Mr. President-Elect,
Donald Trump: Go ahead. She's asking a question, don't be rude.
Jeff Zucker: President-Elect, can you give us a question instead of attacking us?
Donald Trump: Don't be rude.
Jeff Zucker: Can you give us a question?
Donald Trump: Don't be rude. No, I'm not going to give a question.
Jeff Zucker: Can you state categorically-
Donald Trump: You are fake news. Go ahead.
Jeff Zucker: Sir, can you state categorically-
Brooke Gladstone: Zucker supported his hosts and reporters in calling out Trump's lies and fulminating when they deemed fulmination appropriate. Here's Jake Tapper.
Jake Tapper: The campaign that Trump and his allies in the media and members of his family, and the Trump-allied websites and such are leveling with charges so heinous I'm not even going to say them, just nonsense, crap, tied into QAnon, tied into Pizzagate, tied into the worst things you could say about a person with no evidence, just completely made up is so disgusting and so beneath what this election-
Brooke Gladstone: That free hand put Jeff Zucker out of step with his boss, CEO, and president of CNN's parent Company, Warner Brothers Discovery, David Zaslav.
David Zaslav: Most of the news networks around the world and here in the US, they're advocacy networks.
Brooke Gladstone: Zaslav said he wished to forge a middle ground, or perhaps one less hostile to Trump's GOP, so he picked Chris Licht successful producer of morning shows and the Late Show with Stephen Colbert to take over the huge enterprise that is CNN.
David Zaslav: As there are networks here that are advocating right and left, Chris is going to be advocating for truth, he's going to be advocating for facts, he's going to be advocating for journalism first.
Brian Stelter: One of the biggest media stories of the week is right here. It's the end of this show. CNN has canceled Reliable Sources.
Brooke Gladstone: Brian Stelter was the host of CNN's Sunday morning media show for nearly nine years. Chris Licht pulled the plug last August. Stelter, as much of CNN's on-air folks had been forthright.
Brian Stelter: For two and a half years in the Trump presidency, and his racism is becoming more obvious, more frightening?
Brooke Gladstone: What Zaslov might call advocating.
Brian Stelter: There are millions of Black and brown Americans who know exactly what he means when he says, "Go back to where you came from." They've heard those words. There's no bigger story in the country right now.
Brooke Gladstone: Tucker Carlson would never.
Tucker Clarkson: Jeff Zucker runs CNN like a political campaign. Everyone at CNN has a role to second a campaign. The lowest level are the goons. Their job is to smack the people Jeff Zucker tells them to smack. One of these jolly screamers, Zucker's personal favorite, hosts a weekend show about the media. Every Saturday, he gives voice to his boss's weird obsessions and vendettas and calls-
Brooke Gladstone: Then there's Don Lemon. He left his primetime CNN show to become one of three hosts of the revamped CNN This Morning. Ratings tanked. Lemon was mismatched with his co-hosts and perhaps with morning shows in general.
Don Lemon: Nikki Haley isn't in her prime, sorry. When a woman is considered being in her prime in her 20s and 30s and maybe 40s. That's not according to me.
Poppy Harlow: What are you-- Wait. Prime for what?
Don Lemon: It depends. It's just, prime. If you Google, when is a woman in her prime? It'll say 20s, 30s, and 40s. I don't necessarily agree.
Poppy Harlow: 40s, so I got another decade.
Brooke Gladstone: In April, Lemon was shown the door. Then in May, the deeply derided Trump Town Hall in New Hampshire with an audience of loudly enthusiastic Trump supporters, an election denier as a post-show guest, and lone moderator, Kaitlan Collins, trying to quench the great Chicago fire with a water pistol.
Kaitlan Collins: That's the question that investigators have, I think, is why you held onto those documents when you knew the federal government was seeking them and then had given you a subpoena to return them.
Donald Trump: Are you ready? Are you ready? Can I talk?
Kaitlan Collins: Yes. What's the answer?
Donald Trump: Do you mind?
Kaitlan Collins: I would like for you to answer the question.
Donald Trump: Okay. It's very simple to answer.
Kaitlan Collins: That's why I asked it.
Donald Trump: It's very simple that you're a nasty person, I'll tell you.
[laughter]
Brooke Gladstone: Things were not going well at CNN, which a year earlier had pulled the plug on CNN Plus after nearly five weeks and up to $300,000,000 down the drain. Revenues are down, ratings too, and then there was that Chris Licht profile in The Atlantic that made him look like a man desperately over his head and at odds with his staff on fundamental questions of journalism. He was fired this week and here we are. Brian Stelter, the former host of CNN's Defunct Reliable Sources has been closely following his old network's travails.
Brian Stelter: Brian, welcome back to the show.
Brian Stelter: Hi. Good to be here. Thank you.
Brooke Gladstone: It was Licht who fired you, but you don't blame him for that. You wrote that you even laughed together about how nice he was when he fired you. What was that about?
Brian Stelter: I think Chris Licht was put in a somewhat impossible position when he was given the title of CNN CEO. As one of his own friends said to me, he was dealt a bad hand and then he played it badly. Yes, he is partly responsible, but there were larger forces at play within Warner Brothers Discovery, the parent company of CNN. There's a part of me that thinks the reason the show was canceled was because they just wanted to try to de-controversialize CNN, depolarize it, lower the temperature, bring the volume down.
Those may be admirable goals. That's why I point out that Licht was gracious when he was canceling the show. It wasn't as if we were at war, we weren't at odds, but I personally am very skeptical that you actually can lower the temperature.
Brooke Gladstone: Chris Licht, you say he was a good producer with good ideas who disappeared when he started at CNN because he was determined to be someone else, which is to say the CEO.
Brian Stelter: He came in with the swagger of a producer, but then retreated into the boardroom, into the C-suite. That may have been what Zaslav told him to do. I don't know. Looking back now with the benefit of hindsight, it was clear that Licht was making sure he was cultivating his relationship with Zaslav years before Zaslav called him and asked him to run CNN. In fact, Zaslav did not interview anybody else for the job.
Licht's failure, and I think he would admit this, is that he didn't manage down. He did not develop relationships inside CNN. He focused so much on managing up into the corporate structure that he did not ever really win the newsroom, win the programming team, win the executives or the engineers at CNN.
Brooke Gladstone: Do you think that John Malone had an influence on this as well?
Brian Stelter: John Malone was the mentor to Zaslav for many, many years. He was the most important person in Zaslav's professional life. He was the controlling shareholder of the company Zaslav was running. Now, that's no longer the case. Malone's position has been diluted. He's now just one of many board members of Warner Brothers Discovery, but he is a key shareholder because of that long relationship with Zaslav. He is also a Fox fan and a Trump donor.
John Malone: I would like to see CNN evolve back to the journalism that had started with actually have journalists, which would be unique and refreshing.
Brian Stelter: He said that in November of 2021, and it was very offensive to the journalists who were working at CNN. He also complimented Fox and made people think that he wanted CNN to become more like Fox. Now, we haven't heard a lot from Malone since, but on the day that I was fired from CNN, the New York Times emailed him and asked, "Did you have something to do with Stelter's exit?" He said, "I wasn't directly involved." He also said, "I want CNN to be more centrist."
Brooke Gladstone: Let's move to the article that you called the 15,000-Word Defenestration of Licht. Given the internal struggles he had at CNN, why didn't he see it coming? What did he expect from this piece?
Brian Stelter: I think Licht felt misunderstood last spring and last summer when The Atlantic contacted him asking him to participate in this profile. I think he really, really wanted to make the case to a sympathetic journalist that his plan was the right plan and that he could revive CNN, that he could, quote-unquote, "Save journalism". Maybe even help save democracy. I know this sounds silly, but that was the original dream headline for the Atlantic piece. Licht's aids, they wanted a story that would say something like, "Can Chris Licht save the news?"
Brooke Gladstone: They thought that Tim Alberta would be well placed to write that because he felt CNN went too far in the Trump years?
Brian Stelter: That's right. I've talked to Alberta about this. He was sympathetic and is sympathetic to the vision and mission of CNN that had been outlined by Zaslav and Licht to try to moderate the tone and make it a trusted news brand for everyone. Now, whether that's possible or not, Alberta was interested in seeing Licht to try and seeing what would happen, but by the time Alberta was ready to actually write the story, the story at CNN was much worse than it was last summer. The ratings were lower, the morale was much lower. He had already "lost the room." Alberta was perfectly positioned to actually document all of that.
Brooke Gladstone: The article came out on a Friday. On the following Monday, Licht apologized in an all-staff meeting. You had inside access, and you reported on what happened for New York Magazine. What did he say and what didn't he say that maybe he should have said?
Brian Stelter: We have to recognize that by Sunday, many of the top anchors and journalists and producers at CNN had concluded Licht was a gonner, that there was no way back. Some people had even politely tried to tell him that. He was in denial. He was defiant. He believed that Zaslav would still let him have time to win people back, to win trust back. That's what he said Monday morning. He said, Monday morning, "I'm going to fight like hell to earn your trust back." He apologized for making himself the news and not CNN, but what he did not apologize for were his disparaging remarks about the past journalism of CNN, the Trump era, Jeff Zucker era, CNN.
Listen, I was there for that entire time. I'm not going to claim that Jeff Zucker was a perfect leader. I'm not going to claim CNN always had the perfect approach to covering Donald Trump. This stuff is really complicated and really hard, but even if you want to mock and ridicule the Trump-era coverage, even if you think it was atrocious, why would you tell that to a reporter? Why would you insult all those people? Why would you hurt all those staffers?
It was notable on Monday that Licht did not apologize. He did not go into detail about what he thought was wrong. Maybe that's because he wasn't sorry. I don't know. I found it so interesting that he even tried on Monday morning to say that he was going to stay in the job because if the folks you're supposed to be leading don't believe you and don't trust you and won't be led by you, you can still be a boss, but you can't be a leader.
Brooke Gladstone: What amazes me is I know there's been criticism of Zucker for becoming a offsite complaint box for everybody who was pissed off at Licht.
Brian Stelter: The New York Times called him a grievance switchboard.
Brooke Gladstone: He is the one who turned Trump from a reality star into a presidential candidate. He is the one who would focus the camera on an empty Trump podium even as his opponent, Hillary Clinton, was actually speaking. He was the one who found Trump to be catnip. I don't understand why he isn't paying for that still.
Brian Stelter: Number one, I think he is. You just raised those points. I think it's significant that he's one of the only media executives who has looked backwards and said, "We showed too many of those rallies. We went too far overboard." Yes, Zucker and others at NBC made The Apprentice what it was, but it was really, I believe, Fox that made Trump a political figure.
Brooke Gladstone: As somebody who was watching the coverage at the time, all the focus was on Trump at CNN as well.
Brian Stelter: Well, because Trump was the most incredible story of the decade.
Brooke Gladstone: Yes, but CNN helped make him. I guess this is something we could dispute, but Fox's audience was always going to like him, right?
Brian Stelter: The fact that we're still talking about it, though, this is the point. A decade later, we're still wrestling with these questions, and we should be. This is one of the most important debates in journalism. How and whether and when and where to cover Donald Trump, what to do, how to do it better. That's why I thought it was so strange that Licht said to Alberta, the Atlantic interviewer, he said, "How are we going to cover Trump?" That's not something I stay up at night thinking about. He said, "It's very simple."
Brooke Gladstone: It's very simple. Cover him like any other candidate.
Brian Stelter: I wish it were simple. It's actually one of the most complicated editorial challenges for the news business. There should be an ongoing dialogue at CNN about how to cover demagogues. Let me tell you, Brooke, there is an ongoing dialogue. There are fantastic journalists and standards and practices officials and producers and editors. They do talk about these issues. They do discuss it. A lot of them do have regrets about 2016, but, number one, they don't air it out to a random reporter doing a profile piece and, number two, they want to have that discussion in-house and they want to have it with the boss. The boss didn't seem to want to have that conversation.
Brooke Gladstone: What about the boss of the boss, David Zaslav? The departure of Licht is not going to change this impulse of CNN to make the news channel welcoming to MAGA Republicans.
Brian Stelter: Well, this is a thorny issue because when Zaslav says, "We want both sides to be represented, that we want Republicans back on CNN," I think most CNN staffers share those values and want to make sure they're covering the full story, the entire story. However, as you and I both know, there are not always two equal sides. Sometimes there are five or six sides. Sometimes it is highly misleading to pretend like both sides are equally reality-based and equally responsible. That's the part that Zaslav has not talked about in public.
Brooke Gladstone: I think CNN is too useful to the Republican party as a foil and an enemy to ever become a friendly place. If they come on CNN, it's to be able to use it as a punching bag, just as Trump did.
Brian Stelter: That is so interesting.
Brooke Gladstone: Sure. Republicans will come on so that they can yell at CNN face-to-face and bask in that dubious glory.
Brian Stelter: Then they can say they went into the lion's den. They're not afraid of a fight.
Brooke Gladstone: Owning the libs is the most important campaign gesture that these sorts of extreme Republicans can make.
Brian Stelter: This is where it gets so complicated about the Warner Brothers Discovery management team because they clearly want CNN to be news for everybody. To appeal to all Americans. The idea of owning the libs is by going on CNN, well, that wouldn't make sense under their strategy because CNN is not liberal.
Brooke Gladstone: You can't be a journalist without asking sharp questions and follow-ups and appearing adversarial when faced with blatant untruths.
Brian Stelter: It is possible that the Warner Brothers Discovery management team thinks you can. Thinks that you can put on a more plain vanilla version of the news. I've had staffers come to me concerned about this. One of them saying, "Is Licht's exit a real change in direction or is Zaslav just going to 'find someone more competent and less obnoxious to execute the same vision?'"
Brooke Gladstone: What do you think? I don't see how it can be a change in direction while Zaslav is still there.
Brian Stelter: I think almost anything can happen. What I mean by that is will Discovery own CNN in a year or two?
Brooke Gladstone: You're right. Prediction is a mug's game.
Brian Stelter: [laughs] In the meantime, you are nailing it on the head, which is, can it be 1995 again? Can we turn back the clock? Can we ignore the extremist attitudes that are infecting our politics? Can we pretend like we don't live in an age of AI-empowered disinformation? Can we act like weaponized propaganda and political radicalization are not warping our politics? I would say no. If it is possible to strip all the controversy away from CNN and make it a brand, make it a place for everybody from all parties, if that is possible, I'm on board. I am of thousands that are on board with that. Having lived this for the past nine years inside CNN, I don't see how that's possible. I don't know how we get back to that place.
Brooke Gladstone: I wonder whether or not the strong reaction against what happened in the Trump Town Hall serves as a cautionary tale. I thought it would but the reports about the Nikki Haley Town Hall on Sunday was that she was barely challenged at all by Jake Tapper, who was certainly bold in his views after the Trump Town Hall.
Brian Stelter: I think other cable and broadcast networks watched and learned from CNN's handling of Trump in the town hall and are going to do things differently as a result. Fox News, for example, all the interviews Trump is doing on Fox, even the friendly Chit chats with Sean Hannity, those are being pre-taped. They are not happening live. Fox presumably is doing so because of the fallout from Dominion and Smartmatic, and they're afraid of Trump defaming those companies or others alive on the air.
Brooke Gladstone: Now there's a cautionary tale you can't avoid.
Brian Stelter: 100% but I will tell you, my sources at Fox are having a field day laughing at CNN saying, "We're being more responsible what Donald Trump than CNN was." Those folks at Fox are enjoying this. I do think it is true that other networks like NBC and ABC were having some conversations about holding a town hall with Trump this spring. Those conversations changed as a result of the CNN event.
Brooke Gladstone: There was an internal CNN report that was released this week that looked at just how much viewers trusted CNN as a news source, and it was leaked to Semafor after The Atlantic article was released. It said there were something CNN that did lose the trust of its viewers, needless to say. What do you think of that report, where it came from, what it revealed?
Brian Stelter: I think it makes all the sense in the world that trust in CNN took a hit in the past few years. How could it not? When you have the president of the United States trying to basically destroy the network through his tweets and his statements and his behaviors, and when you have hopefully once in a lifetime pandemic where information is confusing and murky and evolving, where the science is hard to keep up with, and when awful decisions are being made in real-time. Of course, trust in news brands is going to suffer. Now, one of the points of this trust report is that trust did not just decline among Republicans. It also declined among Democrats and those who identify as independents.
I think Licht in some ways might have cloaked himself in that so-called trust report in order to explain and justify his moves. As David Graham wrote for The Atlantic on Wednesday, Licht wanted to turn CNN back into the neutral arbiter of truth that it once was or seemed to be, without understanding that such a role is impossible in today's fractured, polarized cable news environment.
I think that is the key here is even if you wanted to roll back the clock and try to go back to a day where everybody trusted CNN, first of all, that day never actually existed. It was ridiculed as the Clinton News Network and before that Chicken Noodle News. Second, there's no way to escape our feuding fragmented environment at least no way that I see out of this.
Brooke Gladstone: Yes.
Brian Stelter: Of course, trust levels are going to be lower, but what you have to do when trust levels are low? In my humble opinion, is show the audience you do have that you're there for them, that you hear them, that you stand with them against the liars and the dissembler and the disinformation artists. I think for all the critiques of CNN in the Trump years, many of them fair. I think what we were trying to do is we were trying to be louder than the liars in order to explain and debunk the nonsense that was out there.
We could argue and debate about whether we did it the right way, but I think the question going forward with this Zaslav era CNN, is whether he wants the anchors to be loud or whether he wants them to be quiet. We have seen some evidence that he wants them to be quiet, and it's easy to do that in 2022 when there's no campaign season really hot and heavy. In November 2024, if Donald Trump is once again running for president, once again losing, and once again claiming he's won an election, he lost, what does CNN do then? How loud does CNN get? I think that is an interesting and challenging question.
[music]
Brooke Gladstone: Brian, thank you so much.
Brian Stelter: Thank you.
Brooke Gladstone: Brian Stelter is a longtime media reporter and the former host of CNN's Reliable Sources. Coming up it seems impossible to apply the old rules of journalism to this strange new world, but it's long past time we've figured it out. This is on the media.
[music]
Brooke Gladstone: This is On The Media. I'm Brooke Gladstone. As CNN enters the 2024 election cycle, the network will be forced to chart a new course. Will they platform the scenery, chewing extremists of the GOP? If so, how are they going to navigate a ceaseless maelstrom of lies? According to press critic, Jay Rosen, one of the most revealing parts of Tim Alberta's explosive profile in The Atlantic of Chris Licht was Licht's explanation of how the network would cover Trump in the upcoming elections. Business as usual. Licht said, "It's very simple. You cover him like any other candidate."
Jay Rosen: Well, I think it's a brain-dead response, meaning there's no real precedent in post-war America for a president like Trump. The usual way of dealing with false statements by public figures is to check them. The resulting embarrassment acts as a deterrent, but Trump doesn't care if he's fact-checked. He actually profits from the imagery of journalists trying to point out how wrong he is. In fact, he frequently says they're attacking me because they hate you to his core audiences.
For all those reasons, he is a challenge to cover, which I think most people in journalists, except for Chris Licht, know. He said that CNN journalists had joined the team against Trump. I believe the events were very different than the way Malone and Zaslav and Chris Licht looked at them.
Brooke Gladstone: How do you look at them?
Jay Rosen: To go back to Steve Bannon's comments to Michael Lewis in 2018 where he said, the Democrats don't matter. The real opposition is the media and the way to deal with them is to flood the zone with [censored]. He was signaling that the Trump movement is going to exit from normal politics by attacking democratic institutions and starting culture wars, generating a lot of heat and commotion and energy, and then powering their movement with that energy. False claims and conspiracy theories become your basic tools. This style of politics, which is also called the fire hose of falsehood, is a nightmare for any get-both-sides newsroom.
Brooke Gladstone: In his infamous profile in The Atlantic, Tim Alberto quotes Chris Licht saying, "Everyone has an agenda trying to shape events or shape thought. There has to be a source of absolute truth, and that source," said Licht "will be CNN." What do you think he meant by absolute truth?
Jay Rosen: Brooke, I have no idea. Since when does journalism deal with absolute truths? It deals with versions of the truth that we try to make better over time. Woodward and Bernstein are famous for their formula for good reporting, the best available version of the truth. It's the opposite of the absolute truth.
Brooke Gladstone: It seems as if this goal of absolute truth would, in Licht's mind, be served by filling a hall with Trumpists and having Trump trump at them.
Jay Rosen: Yes, but I think the real point of offering Trump the town hall opportunity and filling the audience with Trump's supporters was to persuade Trump that CNN can be a home for him again and restore some normal relationship with him as a political figure. The end result was a crash in Chris Licht's illusions about what a proper agenda for change was in this company.
Brooke Gladstone: They brought Byron Donalds, a Republican from Florida on after the Trump Town Hall, who also wasn't fact-checked.
TAPE: You won't state your opinion about actually factually what happened in the 2021.
Byron Donalds: You guys want me to make a state, and Frank, let me tell you right now. This is what's frustrating. [crosstalk] what's frustrating to a lot of people. You want me to state it the way you want me to state it.
TAPE: No, I don't.
Byron Donalds: I'm telling you the idea is an unreasonable [crosstalk]
TAPE: I want you to just answer the question. Do you believe--
Jason Rosen: Byron Donalds is an election denier. The formula that Chris Licht eventually developed for himself to explain his view on these things was some people like rain, some people don't like rain, but we are not going to give the microphone to somebody who denies it's raining when it's raining. He thought he'd put it perfectly. Byron Donalds is the person saying it's not raining when it's raining.
Brooke Gladstone: The News Media had a few years to think about how they're going to cover Trump. The news landscape's certainly a different place from 2016. The question is how do you deal with fact-checking and the standard of truth?
Jay Rosen: You can go back to Jonathan Karl. Karl is the chief correspondent and White House for ABC News. He's also the former president of the White House Correspondent Association and completely a consensus figure within the press. When he was on Brian Stelter's program, Brian asked him, "What are we going to do if this guy runs again?" Jonathan Karl went through a list of the problems that arise.
Jonathan Karl: It's an immense challenge because you're covering somebody running in a system that is trying to undermine that very system and somebody who is going to be perpetually lying. He is trying to repeat alize so many times that people will believe it. As journalists, we can't be a conduit for that lie. What does a debate look like with Donald Trump in it? You can't air Trump's speeches unfiltered as often happened in the 2016 campaign.
Jay Rosen: Brian says, "What do we do?" He didn't know but at least he understood that it was a huge challenge to his profession. I assume that between then and now ABC News, which is where Jonathan works, would have fought through some of his suggestions, but I don't think that happened. I think the national news media is trying to cover Trump and the Republican Party with no substantial changes in their routines, even though they have learned a lot since 2016.
Brooke Gladstone: In 2020 on this program and elsewhere, you called for journalists to be in emergency mode. Do you think we should still be in it?
Jay Rosen: By emergency mode, I meant that Trump's political style breaks all the conventions of political reporting, makes them unusable. The immediate problem was his COVID briefings. He was misinforming the public about matters of life and death. In that situation, you have to think very carefully about becoming a platform because what he was doing was so dangerous.
Brooke Gladstone: Since then, we've had January 6th.
Jay Rosen: Oh, yes. It's gotten worse.
Brooke Gladstone: Are we still in the mode? What is the mode?
Jay Rosen: First of all, you don't broadcast Donald Trump live. You don't assume that you can fact-check him in real-time. That's impossible. You have to come up with a plan before you're in a situation like CNN found itself in. It would help if journalists shifted their energy and their attention from the odds of who's going to win and the whole horse race discourse to the stakes, meaning what are the consequences for daily life? What's going to change in this country depending on the results of the 2024 election?
Brooke Gladstone: That's probably the oldest piece of advice one can give for election coverage.
Jay Rosen: It is.
Brooke Gladstone: Less about the horse race, more about the issues, the stakes, the consequences but now more than ever--
Jay Rosen: Now more than ever, it's true that is said every four years, but this time the stakes are huge. We're in that a crackup of the old system.
Brooke Gladstone: You've also said that you need to have clear guidelines for what you are willing to air.
Jay Rosen: Yes. Is there a line that people cannot cross on your program? If so, how do you keep track of them, and how do you explain your policy?
Brooke Gladstone: Let's say that we acknowledge the stakes and that we understand our obligation not to enable the firehose of lies. We're certainly going to be unpopular in certain quarters. What is the journalist's moral position? Certainly, you can't silence the whole far-right wing of the Republican party.
Jay Rosen: No, you can't. You can't ignore what they're doing. You can't completely cut off their microphone. You can't pretend that they're not steps away from being in power. Yet, if you simply be reported on what they're saying and doing, that's not practical either because you end up passing their falsehoods onto your audiences. There are a lot of costs for that as CNN is discovering with the aftermath of its first town hall, the falling ratings, and what seems like a lot of viewer anger. I know I'm not going to look at Anderson Cooper the way I once did after that.
Brooke Gladstone: Why? What did he do?
Jay Rosen: He had a lecture on air the second day after the town hall.
Anderson Cooper: Many of you have expressed deep anger and disappointment. You have every right to be outraged today and angry and never watch this network again but do you think staying in your silo and only listening to people you agree with is going to make that person go away? If we all only listen to those we agree with, it may actually do the opposite.
Jay Rosen: As if the only alternatives were either give Trump the microphone, and if you don't, you're stuck in your silo, which struck many people as oversimplifying.
Brooke Gladstone: You're a journalism teacher, you're a journalism critic but you don't see a clear path to coverage of this coming election.
Jay Rosen: I don't have all the answers but I know we can't just repeat what we've done in the past.
[music]
Brooke Gladstone: Jay, thank you very much.
Jay Rosen: It was a pleasure.
Brooke Gladstone: Jay Rosen is a professor of journalism at NYU and a press critic. Coming up. Why does it seem like our political culture is stuck on repeat? This is On the Media.
[music]
Brooke Gladstone: This is On The Media. I'm Brooke Gladstone. We just heard about a big cable news channel, actually, an entire news industry that seems to be trapped in the past, but the story of CNN is just one example of how our political culture is stuck on repeat. Last year, OTM correspondent, Micah Loewinger brought us this piece about how so many of today's media-fueled freakouts are really moral panics from yesteryear just coming around again.
Speaker 7: In July, Zeit Khan, a 24-year-old engineer from New York, posted a video about quiet quitting and it went viral. Since then, the trend has spread like wildfire.
Speaker 8: Working overtime? No thanks. Late-night emails? Ignore those. Pick up an extra project to get ahead. Hard pass.
Micah Loewinger: Remember the brouhaha over quiet quitting? On social media, it was a shorthand for striking a healthy work-life balance but on cable news, it was evidence of moral decay.
Speaker 9: The veteran economist says he believes that quiet quitting is one of the key reasons the US workers' productivity fell 4.1% in the second quarter.
Speaker 10: Quiet quitting is a really bad idea. If you're a quiet quitter, you are a loser.
Micah Loewinger: If you found yourself rolling your eyes during these news cycles, you weren't alone.
Paul Fairie: There was someone unironically complaining that nobody wants to work anymore and I was feeling a little bit annoyed and I thought, "Oh wait, I'm sure people have said this before."
Micah Loewinger: This is Paul Fairie . He works at the medical school at the University of Calgary but he's a political scientist by training and he also moonlights as a media critic known for his singular use of old newspapers.
Paul Fairie: It was partly probably a vaguely misspent youth fun activity that I would do when I was 15, would be look at old micro features of newspapers.
Micah Loewinger: As the teens do.
Paul Fairie: No. It is a very, very cool activity, I must say. It's just the idea that you can see what people were thinking about at the time.
Micah Loewinger: Last year when talking heads were saying, "Nobody wants to work anymore," he decided to see if this type of panic had cropped up in the past.
Paul Fairie: I just looked through some of the old newspaper archives, Basically, every US state has their own statewide archive. California has a particularly nice one.
Micah Loewinger: Here's some of what he found from the Germantown News in Tennessee in 2014.
Speaker 11: What happened to the work ethic in America? Nobody wants to work anymore. When I first started to work as a teenager, I saw people work hard.
Micah Loewinger: Another from the St. Petersburg's Times in Florida, 1999.
Speaker 12: "Nobody wants to work anymore," Cecil, a shoemaker said. "They all want to work in front of a computer and make lots of money."
Micah Loewinger: The News Journal in Ohio, 1979.
Speaker 13: "Nobody wants to work anymore," signed a disgusted businessman.
Micah Loewinger: I'm going to skip past a bunch of examples from the '60s, '50s, '40s, and '30s and go to 1922, the Mulberry News.
Speaker 12: What is the cause of unemployment and hard times? The manufacturer and businessmen say it's because nobody wants to work anymore unless they can be paid enough wages to work half of the time and loathe half of the time.
Micah Loewinger: All right. Let's do one more. 1894 Rooks County record.
Speaker 13: With all the minds of this country shut down by strikers, what will the poor editor do for coal next winter? It is becoming apparent that nobody wants to work these hard times.
Micah Loewinger: Fairie put all of these examples in a Twitter thread that went super viral over the summer, over 300,000 people liked his tweets. It really seemed to strike a nerve.
Paul Fairie: When you see people have complained about it every decade for 120 years, it's probably less to do with current context and more to do with bigger systems.
Micah Loewinger: I'm looking at the pattern of articles that you have selected, which is by no means a scientific study. What I do see is the media allowing the employer to set a narrative over and over and over.
Paul Fairie: There were fewer certainly examples of taking the perspective of the worker.
Micah Loewinger: Fairie was really surprised by the success of this first thread, so he set off on a mission to interrogate other popular narratives. 2022 was the year Tucker Carlson released his End of Men documentary, a film that claimed decreasing testosterone levels would bring collapse.
[music]
Tucker Carlson: Civilization is like a woman wooed. She's won by the love of the strong man and lost by the impotence of the weak one. The Greeks call this anti-psychosis, the life cycle of any society.
Micah Loewinger: The same fear that Missouri senator, Josh Hawley surely hoped to cash in on with his new book titled, Manhood, or what we've heard from the world's most popular podcaster, Joe Rogan.
Josh Hawley: At the end of all these civilizations with the Roman civilization, the Greek Empire, they all started falling into this thing where they wanted to redefine gender. They do, yes. To see it in like the statues and stuff.
Joe Rogan: Yes, it's really interesting.
Josh Hawley: They go from being like these super buff dudes and sexy babes and then all of a sudden they all look like an anime character or something. I don't know.
Micah Loewinger: The gender panic seeped into state houses and school board meetings. It's been an extreme political reaction for sure, but moral panic over gender norms is far from new. Paul Fairie dove back into the newspaper archives to create a Twitter thread he titled, A Brief History of Men Today Are Too Feminine And Women Too Masculine. Let's start with the Raleigh News and Observer, 1997.
Speaker 14: Southerners think that men are less manly and that women are less feminine than they used to be, and that both of those things are not good.
Micah Loewinger: This from the Arizona Daily Sun, 1984.
Speaker 15: I'm an older woman. I believe in equal rights and all that, but don't you think all this women's lib stuff has contributed to the wimping of American men? Am I just imagining it or is today's man less manly than those I grew up with? Signed a strong woman for a strong man.
Micah Loewinger: Here's a Reuters dispatch from New Zealand, published in 1977.
Speaker 16: Living in high-rise apartment buildings helps make men effeminate. A York University psychiatrist and professor of environmental studies said here yesterday, "A man with no garden to dig or the opportunity to carry out masculine activities becomes passive and effeminate helping his wife with her chores."
Paul Fairie: I like this one because it basically said, Men who don't garden are now feminine.
Micah Loewinger: Paul Fairie.
Paul Fairie: It's really very suggestive of the fact that these categories of masculine and feminine activities are essentially fictional and created.
Micah Loewinger: The Redwood City Tribune in California, 1950.
Speaker 17: We men are getting feminine. I can't entirely stomach the idea either, but it seems to be true. Some research guys looking into men's masculine-feminine ratios tell us we are losing our masculinity and gaining in femininity. What a discovery.
Micah Loewinger: 1940, The Daily News Leader, Virginia.
Speaker 18: At the meeting of the American Medical Association, a speaker maintained that the American people are getting less vigorous, the men more feminine, and the women more masculine because we don't eat raw meat.
Micah Loewinger: The Associated Press, 1925.
Speaker 19: Men Becoming effeminate, New York physicians says they are and sights lilac pajamas and embroidered bathrobes as proof.
Paul Fairie: What is going on with a lot of these clippings is people will take any activity that they notice and say, okay, well if I have this generalized panic about gender roles, I'm going to figure out a way to shoehorn in this example. A lot of these arguments start to feel almost like a songbook. They're singing this song again.
[music]
Girls were girls and boys were boys
When I was a tot.
Now we don't know who is who
Or even what's what
Knickers and trousers, baggy and wide,
Nobody knows who's walking inside.
Those masculine women and feminine Men
Micah Loewinger: Each article we just heard presented the fluidity of gender as a fresh force in our culture rather than a fixture of the human experience. That's how moral panics work. By definition, they're based on an overheated perception fueled by the media that certain behaviors or people are dangerously deviant and pose a threat to society. Much like how nowadays we hear that Americans have lost their sense of humor.
Speaker 20: Last night, a Minneapolis club called First Avenue canceled the show by Dave Chappelle citing public outcry, meaning they got a silly letter from some purple-haired gnome with a BMI of 158. [laughter] The club caved a change.org petition demanding not to platform transphob Dave Chappelle.
Speaker 21: Breaking news overnight. Comedian Dave Chappelle attacked on stage while performing at the Hollywood Bowl.
Speaker 20: The attack on Dave Chappelle is the beginning of the end of comedy. That's the message from Howie Mandel who says he's afraid to perform on stage.
Speaker 22: Kids used to go to college and lose their virginity. Now they go to lose their sense of humor. [laughter]
Paul Fairie: As long as I can remember, standup comedians have been saying people are too sensitive.
Micah Loewinger: Paul started combing newspaper archives and he found a familiar pattern as in 1995, The Fresno Bee.
Speaker 23: Nobody can take a joke anymore. Just ask poor old Trice Harvey. All the assemblymen from Bakersfield tried to do was a little standup and the next thing he knew he was up on sexual harassment charges.
Speaker 24: What did he do? What did he do?
Micah Loewinger: I'm looking this one up. In a secret settlement, the assembly paid $10,000 to a secretary who complained that over a two-year period, she was the target of vulgar sexual remarks made by her boss, veteran Assemblyman Trice Harvey, the author of this article just unquestionably takes his side. That's journalism for you. 1984, The Des Moines Register.
Speaker 19: I get depressed at the growing list of things Americans can't make jokes about anymore. At the ludicrously high damages awarded by your courts for trivial personal slights. At the clamor by moral majorities and liberal pressure groups to make everyone in the most diverse nation in the world has ever seen conform to some theoretically beneficial norm.
Micah Loewinger: The Orlando Sentinel in 1970.
Speaker 25: A nightclub operator has made the most significant forecast for the 1970s. Nobody laughs anymore. He said, seriously, humor is dead. In the '60s it was God is dead, in the 30s it was Vaudeville is dead. Between then and now, famous newspapers and magazines like The New York, Herald Tribune and The Saturday Evening Post have died. Our morals seem to have died. Our self-discipline seems to have died. For some, patriotism and the American dream seem to have died. Our self-confidence as a nation seems to have died.
Micah Loewinger: That is an over extrapolation, if I've ever read one [laughs].
Paul Fairie: Yes. Again, taps into that idea of there was this former time that was perfect in some way, and in this example it was everyone was apparently hilarious and everyone was always laughing at every joke and now you know that has somehow disappeared.
Micah Loewinger: What's interesting about that one too is that you have the receipts to prove that wasn't true. I mean, you could go back and see the same claim being used just eight years earlier.
Speaker 23: The men who draw the nation's comic strips complained Monday that people were losing their sense of humor.
Micah Loewinger: That's from 1962, The Arizona Daily Star. Here's another from the Stillwater News Press in Oklahoma in 1949.
Speaker 16: The man on the street is losing his sense of humor. An expert on laughs reported today.
Micah Loewinger: Here's a fascinating article from The South Bend Tribune in 1927, shortly before Vaudeville was thinned out by the Great Depression and the film industry. It's about a traveling troop that stopped staging an anti-Irish routine. Here's a quote from Eddie Hester, a retired member of the company.
Speaker 26: I'm sorry to see them scrap that old streetcar gag. That old whizz pulled me out of many a hole. All you had to do when you hit a new town was to find out about some particularly rotten streetcar line and then give him the works. He was always good for a laugh and I never heard of anybody squawking about it.
Micah Loewinger: Of course, people were squawking about it in his book, The Irish Way, author James R. Bennett documents a Manhattan protest in 1907. Remember, this was a period of intense anti-Irish discrimination. The protest was led by hundreds of Irish American men who were enraged by an offensive stage act. The irony here is that Irish Vaudeville actors routinely performed in blackface, stoking street fights with African Americans. Also, at that time, rabbis protested the stage Jew, a vaudeville staple promoting the very anti-Semitic tropes. We'd later see in Nazi propaganda.
Paul Fairie's research shows us that comedy has long thrived and evolved alongside a messy negotiation between entertainers and their audience. In other words, none of this is new.
Paul Fairie: Whether they're moral panics or concerns about work ethic, gender roles, they might seem very current and very of this specific era, but just like the fact that we keep going back to them suggests, I mean, perhaps a disappointing lack of creativity.
Micah Loewinger: In fact, the current trend of labeling things woke and cancel culture suggests that we've just left a golden error when bigoted jokes were never met with backlash. That's just not true. This is an old tug of war only now supercharged by social media and a new generation of reactionaries.
Brooke Gladstone: That's the show. On the Media is produced by Micah Loewinger, Eloise Blondiau, Molly Schwartz, Rebecca Clark-Callender, Candice Wang, and Suzanne Gaber. Our technical director is Jennifer Munson. Our engineer this week was Andrew Noviano. Katya Rogers is our executive producer. On the Media is a production of WNYC Studios. I'm Brooke Gladstone.
[music]
Copyright © 2023 New York Public Radio. All rights reserved. Visit our website terms of use at www.wnyc.org for further information.
New York Public Radio transcripts are created on a rush deadline, often by contractors. This text may not be in its final form and may be updated or revised in the future. Accuracy and availability may vary. The authoritative record of New York Public Radio's programming is the audio record.