The Lincoln Project Is Sorry About All That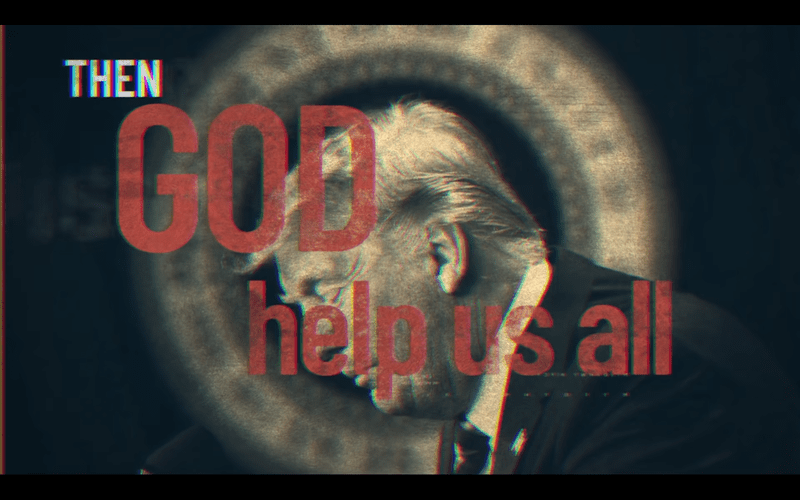 Transcript
Brooke Gladstone: It's yet another day in this big hot American summer. You know what that means; another Lincoln Project ad gone viral on Twitter, bound for the evening news.
Speaker 2: Coming up, we're going to go behind the Lincoln Project, those ads that seem to be driving the Trump world crazy.
Speaker 3: [crosstalk] this ad. This is a new Lincoln Project ad. It's pretty epic, as many of these ads are.
Speaker 4: Well, the Lincoln Project, it keeps turning around ads like this so fast. This one went down in about 24 hours.
Speaker 5: When I saw all these pictures from Virginia, I thought to myself, "That's going to be the next ad. They're going to be running these commercials showing him golfing in the middle of the pandemic."
Speaker 2: Take a look at that ad from the Lincoln Project. It is astounding to see; really powerful. What's your reaction to that?
Brooke: The president's detractors tend to enjoy the ads. His defenders on Fox are more critical, but one of the few examples of skepticism from elsewhere on the TV screen came from a cartoon news show Tooning Out the News executive produced by Stephen Colbert.
Stephen Colbert: We had our media arm, which is me and I'm expensive, make a new Lincoln Project ad. Take a look at this.
Speaker 6: President Trump is the most incompetent corrupt president in history, and we need to do everything we can to stop him after compensating our strategists complicit in the deaths of countless innocent lives, and paying for overheads such as lodging at the W Hotel, and the Standard, both of which have fantastic roof decks.
Stop this corrupt grifter ruining America. Donate to these savvy grifters who ruined it before and hope you don't look into them.
Brooke: This month, the Lincoln Project also received the side eye from Jeet Heer, national affairs correspondent for The Nation. Jeet, welcome back to the show.
Jeet Heer: Always good to be here.
Brooke: Let's start with a few hits. What have been the Lincoln Projects runaway successes?
Jeet: There've been several ads on this sort of brush issues. One was somebody turtling at how much trump has done for Moscow.
Speaker 7: [Russian language]
Jeet: Another [unintelligible 00:02:01] quite powerful ad featuring a former soldier who had served in Afghanistan.
Dr. Dan Barkoff: Months ago, Donald Trump learned that the Russians were paying bounties for dead American soldiers in Afghanistan. He chose to do nothing about it. Donald Trump is unfit to be our Commander-in-chief, and that's worse than useless. I'm a pro-life gun-owning combat veteran, and I can see Trump for what he is, a coward.
Jeet: An ad after the Tulsa rally.
Speaker 8: Hey Donald, your campaign manager told you a million fans wanted to come to your first big rally. Turnout in Tulsa are done. You've probably heard this before, but it was smaller than we expected.
Jeet: They're all predicated on a psychology of Trump, which I think makes sense if you realize that some of the people who are making these ads are very close to the people who are very close to Trump, most famously George Conway, who's the husband of Kellyanne Conway.
Brooke: Who are these guys?
Jeet: These guys are all like stalwart Republicans going back many decades. They are people that Trump would call swamp creatures. There's Steve Schmidt, top advisor to John McCain in 2008. George Conway was very active in the impeachment of Bill Clinton. John Weaver was in charge of McCain's 2000 campaign.
Brooke: For Trump, they're swamp creatures. your article in The Nation is subtitled the Lincoln Project Also Pedals Militarism.
Jeet: This is, for me, the most dangerous aspect of Lincoln Project because it's still the entry point with the Biden campaign, which is that there are even against Trump is that he's weak on national security issues, he's weak in opposing Russia, weak in opposing China.
There's elements of the Biden campaign that have been running along this. The ad that we talked about earlier, featuring Dr. Dan Barkoff, a former navy seal in the ad he goes after Trump on these Russian issues, the bounty in Afghanistan, but he says, "Any commander-in-chief with a spine would've be stopping the living bleep out of some Russians right now."
Dr. Dan Barkoff: Diplomatically, economically, or if necessary, with the sort of asymmetric warfare they're using to send our kids home in body bags.
Jeet: This is an ad which is basically recommending that America take bounties on Russians in the Middle East. I'm not sure I'm comfortable escalating a conflict militarily with another nuclear power.
Brooke: While there is a lot of contention around the Lincoln Project, we can safely say that they know how to get views.
Jeet: The way they get views is that they're all very well connected to the media, and they have their cheerleaders who retweet them. The ads themselves, if you look at where they're actually running, a lot of them are running in Washington DC which is not a swing state. That's where they buy TV time.
The only reason to run ads there is you want people in the White House to see it, and you want Trump to see it. These ads are aimed at an audience of one. Their goal is to throw Trump off his balance, or make him mad, or troll him.
Brooke: They must have another intended audience.
Jeet: I don't know. Crooked Media did a list of where they're doing their ads. There's a lot of swing states in the Midwest that they're not running the ads in. Argument that they're making is that they're making ads for Republicans who might have doubts over Trump who might switch.
I'm not absolutely sure because a lot of them use resistance liberal tropes that I don't think a lot of Republicans buy into. The whole idea of Trump being Putin's puppet, you already have to have broken from Trump a long time ago to be in that headspace.
Brooke: If, as you suggest by where they're buying the ads and how they use them, that they're really trying to get Trump's go, I have two questions for you. First of all, do you think it's working? Second of all, why? They have gotten a lot of Democratic money; a huge amount of it, really. What's the strategy behind getting Trump's vote?
Jeet: Well, first of all, I think that they definitely have because he tweeted about them, they're losers and that Conway is a terrible husband. Clearly Trump knows about them and is paying attention. I think the strategy seems to be maybe twofold.
One is to throw Trump off his game. Trump is somebody who's very easily trolled, and very easily falls into these [unintelligible 00:06:20] matches. If you get Trump thinking about this, that gives him less time to focus his energy on Joe Biden, or whatever.
Brooke: That is Trump's strategy- throw shiny objects at the media. The Lincoln Project possibly is throwing shiny objects at him?
Jeet: I think so. The idea here is to get him angry and to get him to say crazy offensive stuff. The side effect of that also enhances their importance. These are like the classic figure in Japanese culture, the rōnin. Samurai without a master.
[laughter]
You have people who served Republicans, have served the Bushes, the Romney's, the McCain's, and who have no more power in the Republican Party. Like rōnins, what can they do? They have to somehow give importance or meaning to their lives, and I think going after Trump and picking fights with Trump. I think a lot of them have a very personal animus against Trump, which is that he stole their party away from them.
Brooke: In an era of grift, The Lincoln Project seems, to some critics, is just the latest scheme. We have another clip from the cartoon news sketch, produced by the Colbert Show last week.
Stephen Colbert: Let's talk about how the Lincoln Project spends all those Maddow viewers money.
Speaker 9: Well, you're going to see our new report coming out in July which represents the first major period in our campaign that wasn't involved in startup costs and acquisition costs and data costs. You're going to see that we are putting about 85 cents of every dollar into voter contact.
Stephen Colbert: 85% with 15% going to overhead would be a lot better because right now, it's the opposite. 11% goes to independent expenditures and 89% goes to overhead.
Speaker 9: Well, as I said before you're looking at the startup and acquisition costs from the first quarter, the second quarter is going to show that we have a massive amount of money escrowed in the bank for media and for voter contact this fall, and that our numbers are competitive with any other pack, and in fact, much better than most.
Stephen Colbert: Sure, fuck no. That's a lot of cash.
Brooke: Their second quarter filings have since become available. We looked at them. By our count, April, May, June, they spent about half of their money on making and promoting the ads, the other half on consulting lodging fees, fundraising, I guess, what you call overhead.
If they were spending 89% on overhead in the first quarter, and we're talking about they're raking in many millions, what's your view of this group on the grift scale?
Jeet: It does seem pretty grifty in the sense that I'm not seeing a lot of political effectiveness. I want to underline this, that they have- as of a few weeks ago, the last time I checked, they have not aired ads in Wisconsin, Pennsylvania, Michigan, Arizona, or Florida. These are all states that Joe Biden has to win, at least some of them, in order to get to the White House.
I honestly think that there's an element where they figured out a way that they can still be part of the political game even though they have been shut out of the Republican Party and aren't Democrats. I'd say it's about 60% grift. I think it's also like 30% personal animus that dislike of Trump.
Brooke: Vox senior reporter, Jane Coaston, said last week that, "In some ways, the Lincoln Project is aimed at itself; the iconography, a lot of its principles perfected and used in previous campaigns, sometimes shamefully." Is that the project's key flaw?
Jeet: They are Dr. Frankenstein. [laughs] Trump is the monster that they've created. Their whole argument is, "Well, we created this monster. We know how to take him down." A lot of it is aimed at redressing their own personal sins or mistakes of the past.
Brooke: The Lincoln Project is dealing with the fruit of an orchard planted long ago by, among others, the very guys running the Lincoln Project. Here's a clip from the Colbert sketch.
Speaker 10: Trump's failures are much, much worse than George W. Bush's. Trump is responsible for bad deficit increases, bad corruption, bad racism, and bad countless deaths, but George W. Bush, on the other hand, is responsible for good deficit increases, good corruption, good racism, and good countless debts.
Speaker 11: I miss the Republican Party before it embraced Trump, back when it only laid the groundwork for him.
Brooke: We so often fail to make a connection between Trumpism and all that came before it. We do suffer from a nasty case of historical amnesia, some of us, don't we?
Jeet: I think that's absolutely the case. Trump has been a boom to Republicans of the pre-2016 era. We already see like with George W. Bush, his approval ratings are much higher now than they were even five years ago. If there's going to be any real movement forward, we do have to ask, "How did we get here? How did Trump get the nomination of a major party?"
He didn't invent nasty attack ads, or making absurd allegations. He really picked up a lot of stuff from the toolkit that was already there. I think that kind of whitewash the people who helped make Trump is not enough. At the end of the day, is it enough to kill the Frankenstein monster if Dr. Frankenstein is free to make many more monsters?
Brooke: Jeet, thank you so much.
Jeet: Thank you.
Brooke: Jeet Heer is the national affairs correspondent for The Nation.
[music]
Thanks for listening to this podcast extra. Please check out the big show on Friday around dinnertime, and also our newsletter at hmmrmedia.org
[music]
Copyright © 2020 New York Public Radio. All rights reserved. Visit our website terms of use at www.wnyc.org for further information.
New York Public Radio transcripts are created on a rush deadline, often by contractors. This text may not be in its final form and may be updated or revised in the future. Accuracy and availability may vary. The authoritative record of New York Public Radio's programming is the audio record.