How Radio Makes Female Voices Sound Shrill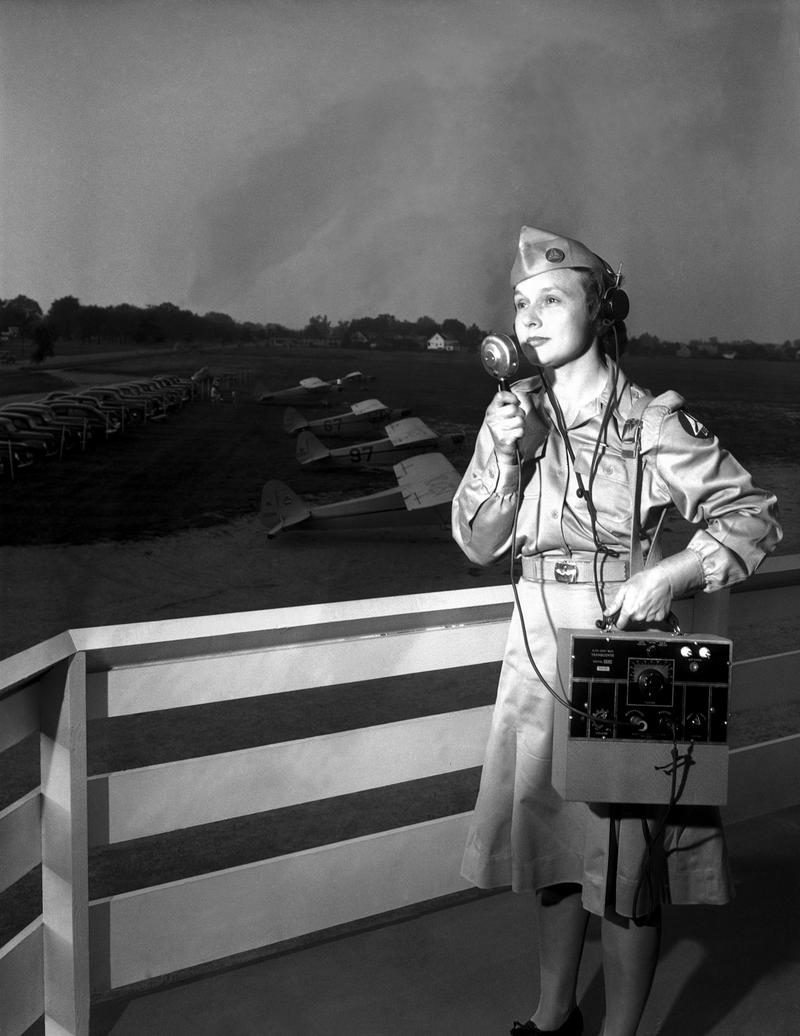 Transcript
Brooke Gladstone: This is On the Media, I'm Brooke Gladstone. Women who appear in the public eye, or rather in the public ear, often are derided for the way they sound, but how they sound is also a product of how they're heard, and technology's had a hand in that. In an article for The New Yorker, Tina Tallon, Assistant Professor of AI and the Arts at the University of Florida, and a musician, noted the quote, "Women who speak publicly and challenge authority have long been dismissed as shrill or grating. We've often heard that women's voices are no good for the radio." When we spoke in 2019, Tallon said, "That's been the case since the invention of radio."
Tina Tallon: Right. There was a great article published in the Radio Broadcast magazine in 1924, in which one of their editors actually interviewed a number of station managers. It was a female editor, by the way, pretty revolutionary for the time. She basically went through all of these various complaints that people had. They ranged from everything regarding audio quality, saying that female voices or people with higher voices sounded distorted and nasal and tinny, to things about their personality and their senses of humor. Saying that they're just not affable, they don't manage to really connect with listeners, or they sound inauthentic and affected.
All of these criticisms have been established for nearly a century now and have been associated with women in the media.
Brooke: All the things that were said about Hillary Clinton when she was running.
Hillary Clinton: If we work together, if we don't [crosstalk].
Commentator 1: We've heard the criticism before that she sounds shrill, that she shouts, she doesn't smile enough.
Commentator 2: Like a goosebumpy feel every time I hear Hillary's shrill voice rising even higher and higher.
Donald Trump: And Hillary, who's become very shrill. You know the word shrill? She's become shrill.
Tina: We see so much more of that now that we have more women running for president. Rather than talking about the content of their policy proposals we're focused on the timbre of their voices.
Brooke: Of course, voices are among the most intimate ways that we encounter people. A person's voice is like a person's face.
Tina: The voice is the sight of so much when it comes to identity construction, not just for the person speaking but also for the listener. There are so many patterns that we learn about who makes certain sets of sounds and how. Some of it is based upon the way that we observe the world, and some of it is also culturally conditioned in the way that we're looking for who's allowed to speak in what contexts.
Brooke: There was technology used for government purposes and all of that, but radio really began in this country in the mid-'20s. That's where we need to peg the beginning of this tale.
Tina: Exactly. In 1924, about 5% of households had radio receivers. By 1932, 60% of households had a receiver, and they were now in place in cars as well. Of course, the government needed to step in and start to regulate because you ended up with frequent signal interference, especially in a lot of urban environments. Finally, in 1927 the Federal Radio Commission went and decided to allot each station its own little 10,000-hertz slice of bandwidth real estate.
There's a segment before you take the signal and modulate it into something that can be transferred in between stations known as the baseband or the pre-modulated signal. That had to be actually limited to 5,000 hertz because amplitude modulation actually doubles the bandwidth of the signal. Initially, they said, "Okay, we're going to take all of our baseband signals and limit them to 5,000 hertz." What that meant was all of the microphones and all of the equipment that people were using to record didn't need to go above 5,000 hertz, because none of that information would get transmitted.
Brooke: Right. What are we as human beings most attuned to, and then what were we able to hear on the radio?
Tina: There was some great research that happened in 1933 that basically looked at what are the frequencies that the human hearing apparatus is most sensitive to. What they found is that we hear frequencies between about 1,000 hertz and 7,000 hertz more loudly than we hear frequencies at 100 hertz.
Brooke: Yes. In real life, we hear higher voices louder than lower voices, and on the radio, what happens?
Tina: What happened was there was a common thought at the time that women spoke more softly than men. A lot of this came from the result that the equipment that they were using to measure voices were optimized for lower voices by the people developing the technology, who were exclusively men in the early 1910s. They actually were missing a lot of the information at higher frequencies.
Brooke: When you're not getting the same volume for women's voices, as you note in your article, you get less definition. The consonants are heard in the higher frequency ranges. You can't compensate by pumping up the volume for women's voices because we already perceive them as louder. The evolutionary theory goes that higher-pitched voices were voices of warning or something like that.
[background noise]
Tina: Because the microphones were not as good at picking up these high frequencies, it was all or nothing. You either don't pick it up at all, or you pick up the maximum amount, and it's distorted and has that harsh edge on it. A lot of engineers thought, "Well, women are quieter." As soon as a woman would sit behind the microphone, many of them would automatically crank the dial-up, which meant that you were going to get those distortions in whatever higher ranges that the microphone could pick up. This led to a lot of issues with women being called unintelligible because we just couldn't figure out what the words they were saying were. All we could hear were the vowels.
Brooke: There's an engineer you quote in your piece who tested his technology with women's voices and came to an interesting conclusion.
Tina: Yes. His name is R. C. Steinberg, and he was a researcher at Bell Labs. He was actually one of the more outspoken engineers who would present his research publicly. The first mention of this disparity was actually in the 1927 Bell Laboratories Record. He wrote a little brief, and it was entitled Understanding Women.
Brooke: Not their voices, just women.
Tina: Exactly, women. He quips that "man's traditional inability to understand women may have a basis of fact if one so wishes to interpret certain recent experiments in our laboratories." He talks about this disparity with consonants and the fact that people with higher voices tend to have consonants that lie between 5,000 and 7,000 hertz. The equipment at the time simply couldn't pick those up. There are actually these experiments where they figured out the "intelligibility percentages at different cutoff levels."
They found that women were significantly harder to understand when everything above 5,000 hertz was cut off. What's fascinating here is rather than advocating for changing the technology, he ends the article by saying, "Nature has so designed women's speech that it is almost always most effective when it is of soft and well-modulated tone." Here, he's just saying, "Listen, ladies-
Brooke: -you're not built for the radio."
Tina: Exactly. Nature has just designed you this way. That's a bummer. Unfortunately, [chuckles] that stuck. There's no change in a lot of this technology. This government regulation, in terms of the band limiting on these signals, really, really influenced how manufacturers started making their equipment, and it stays that way. What that means is that if something isn't quite up to the quality that you're used to seeing then we just throw away that material. "This audio doesn't quite sound as good and so, therefore, I'm just not going to include this."
Unfortunately, we either completely exclude people or we include them in a way that diminishes them. This lack of not only lack of representation overall, but lack of accurate or lack of quality representation is a huge problem. We're leaving out the stories of entire demographics, ignoring the contributions of people simply because our technology is limiting their ability to exist in our mediums.
Brooke: When I began work as an editor at NPR in the late '80s, I talked to a lot of women who were given basic training before they went on the air, and this is NPR. They were told they sounded too young, they needed to lower their voices.
Tina: Right. The first time I've seen it discussed was 1906. There actually was a telephone switchboard operators' handbook where they talked about training the voice to become low and melodious and soft. Part of the reason again for that was because the microphones that were used to pick up sounds and telephone receivers were utter garbage in the early 1900s. They were terrible. All of this started very, very early on.
Brooke: You noted something across the ocean, the Maggie Thatcher effect.
Tina: Yes. When she came to power a lot of people dismissed Margaret Thatcher as a "shrill housewife." Between the '60s and the '80s, she actually worked with coaches to refine her vocal image, and she actually dropped her voice approximately 60 hertz. That's about half an octave in that range, and she was very transparent about this. Many scholars have written about this, her biographer has written about this. The fact that she was able to become so successful, I think a lot of people started looking at that as an example.
Margaret Thatcher: Very much so. I've done a good deal while I'm speaking, but speaking in the House of Commons is quite different.
Margaret Thatcher: I think we should have to make up our minds about the cabinet very quickly because otherwise, the press will discuss it all for me.
Brooke: Elizabeth Holmes, the founder of Theranos, which purported to have a great way to test people's blood. It turned out to be a lot of hooey, the saga turns very dark, but there was a lot of commentary about her voice.
Tina: This was one of the most bizarre of the deceptions involved in this whole saga. Her voice-
Elizabeth Holmes: What she could figure out-
Tina: -a surprising baritone.
Elizabeth Holmes: -was that it would likely cost her a few thousand dollars to get these tests done.
Tina: In this interview with NPR from 2005, we hear a very different sounding Elizabeth.
Elizabeth Holmes: No, it hasn't. Well, if I use traditional words to describe what we're doing, it's hard.
Tina: That was actually raw audio from an interview that she did back in 2005. She had kind of let her guard down, is the theory here, so you suddenly hear something that's a little bit more natural. Of course, she realizes it and dips back into this deep baritone, but if you go and analyze this recording, there's actually a disparity of about 100 hertz, which is a huge amount. That's even more than Margaret Thatcher. That's something that surely doesn't just happen naturally.
Brooke: Although her family did say she never changed her voice.
Tina: Exactly. Certainly, there is a wide dynamic range that can occur as we get excited and we raise our voices to communicate enthusiasm or intensity, but what's very interesting, of course, is we're picking apart her voice, and that has no substance when it comes to the actual facts of the court case. Sure it fits into this narrative of deception, so I think it is an interesting thing to criticize. Everything about her image was criticized from the black turtlenecks to the way she wore her hair. All of that became a part of the saga.
Brooke: Yes, which brings us back to the candidates. The word "shrill" certainly was often applied to Hillary Clinton last time around. Here we hear Tucker Carlson doing precisely that in 2016.
Host 1: A bunch of men, both running against her and also in the punter class, who are saying things about her, that she's shrill, that she's shouting.
Tucker Carlson: Maybe she's shrill. Maybe she's shouting. What does that have to do with her gender?
Host 1: Listen. Because when was the last time you had a man be accused of being shrill? That is such a code word, and a lot of women--
Tucker Carlson: I don't know. I think a lot of men are shrill.
Host 1: I don't think I've ever heard a man be called shrill.
Host 2: I called Ted Cruz shrill.
[crosstalk]
Tucker Carlson: Well, first of all, [unintelligible 00:12:39]? No man on television has called Hillary Clinton shrill-
Host 1: Oh please.
Tucker Carlson: -because that is a felony offense and everybody knows it.
Host 1: I'm sure I can [crosstalk].
[laughter]
Tucker Carlson: Nobody uses the word shrill.
Tina: I haven't actually heard that. I think one of the most hilarious parts of that clip is the fact that Tucker Carlson is yelling and the female host actually is maintaining a very level tone. This is something we see time and time again. So many male candidates stand up there and literally yell. If a female candidate were to do the same thing, she would be viewed as hysterical, can't keep her temper in check. This is another aspect of this. There's a scholar who has coined the term "animatedness" about this. The idea that if you do nothing you're viewed as doing something, and if you do something it's viewed as a hyperbolic expression.
Brooke: What do you think? We're in certainly a better spot than we were. There are a lot more women out there. Have we finally gotten over the technological obstacles of the 1920s, or maybe the social-cultural ones?
Tina: Well, I think we've certainly made a lot of progress, both on the technical and the cultural fronts, but one of the things that we deal with a lot now is compression algorithms now that we have digital technology and streaming is actually one of the main modes of consumption now for any sort of audio or video. What that means is that to reduce the amount of data and get it to your computer fast enough, or get it to your mobile device fast enough, it has to be compressed. We have to get rid of some of the information. A lot of these algorithms disproportionately affect higher frequencies. Again, similar to the old microphones and the old transmission modes of the 1920s.
For some reason, we haven't been able to transcend that, all based on a lot of the same not-great research from the 1920s. It still haunts us to this day. Now, culturally, I think we're definitely getting to a point where we're more critically examining the ways that we talk about women, people with higher voices, and people with different identities in the media, and we're examining how that influences the way that their stories are told; if they're told at all. I've noticed a lot of people on Twitter ironically or sarcastically calling men shrill, [laughs] but it still feels like this very tongue-in-cheek type of application because there's still this underlying knowledge of the long and gendered history of this insult.
Brooke: Do you think this figures into this campaign?
Tina: I'm not sure yet. We keep running up against this word "likeability" or "electability." I think that that has become the new shrill, where there are gendered notions of who has what it takes to actually be in a position of authority. We're still not quite to the point where we're able to disentangle biases about gender from notions about who can lead and who is fit to lead.
Brooke: Tina, thank you very much.
Tina: Thank you so much for having me.
[music]
Brooke: Tina Tallon is a professor at Clark University. Thanks for listening to our podcast extra. Tune into the big show on Friday.
[music]
Copyright © 2021 New York Public Radio. All rights reserved. Visit our website terms of use at www.wnyc.org for further information.
New York Public Radio transcripts are created on a rush deadline, often by contractors. This text may not be in its final form and may be updated or revised in the future. Accuracy and availability may vary. The authoritative record of New York Public Radio's programming is the audio record.