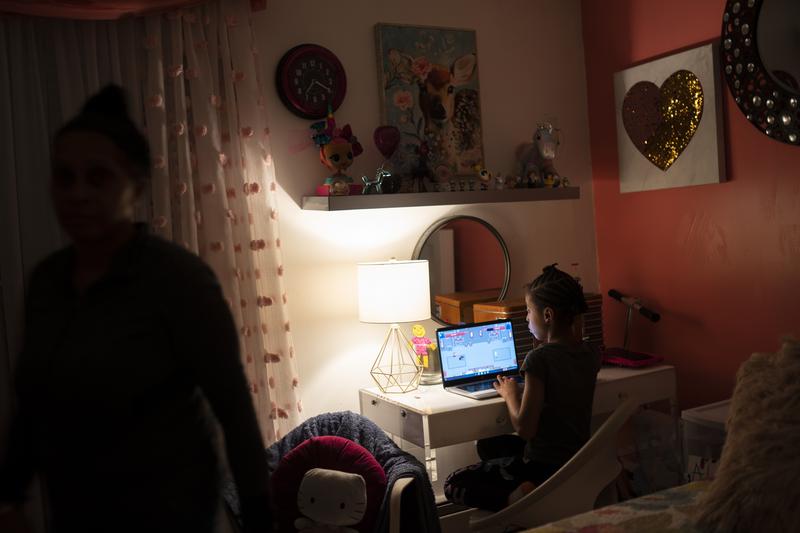 Transcript
Micah Loewinger: Hey, I'm Micah Loewinger and you're listening to the On the Media podcast extra.
Last week, The Markup, a nonprofit news organization published an investigation that found some households were paying up to 400 times more than their neighbors for the same internet service. Leon Yin is an investigative data journalist at The Markup, and, full disclosure, he's a good friend of mine. For this project, he and his team were inspired by research from Princeton University, which found that the Federal Communications Commission regularly overstated the availability of decent internet.
Leon Yin: We mimicked exactly what you would do in your home to check if you had service. You go to AT&T's website, and you plug in your address, and you press search, and then they'll say if they are service available and what the speeds and plans are. We did this in 38 different major cities.
Micah Loewinger: Yin used some computer wizardry to analyze over 800,000 internet service plans offered by companies like AT&T, EarthLink, Verizon, and CenturyLink. He found that the neighborhood you live in affects how much you pay to get online.
Leon Yin: In 92% of the cities that we looked at, lower-income areas were disproportionately given the worst deals. We also found that two-thirds of the cities there are disparities between the areas with the highest concentrations of people of color and those of the highest concentrations of white residents. And in all 22 cities that we looked at that had digitized redlining maps, we found there to be disparities in places that were historically redlined.
Micah Loewinger: I want to ask you about that. In the piece, you refer to what many activists have called digital redlining. How does that refer to the discriminatory housing policy in the US that we know as "redlining" that effectively pushed Black residents out of white neighborhoods?
Leon Yin: The core of historical redlining was about exclusion. Other researchers have found that its effects have a long half-life. Places that are historically redlined have higher rates of harms that range from asthma to gunshot injuries. The term digital redlining is referring to the exclusion of all the things you need to live in this modern age essentially.
That ranges from things like remote learning to being able to go to a video interview for a job interview or getting proctor in a test, all of which require video and often require multiple concurrent connections at the same time. In this case, it's still about access, access to fast and affordable internet, which is necessary, in many cases, to live in this world and to profit.
Micah Loewinger: You wrote about two households separated by a few blocks in Kansas City and Missouri. The houses receive vastly different internet speeds, and yet the people living there pay the same price. Can you explain what the difference in these internet speeds actually feels like from a user perspective, 200 megabits per second, 25. How does that discrepancy and speed affect one's ability to live life online recreationally, professionally?
Leon Yin: We couldn't conduct this interview because we said hi over video first. We'd be frozen in frame and you'd be wondering, "What happened to the speaker I booked?" I'd have to find some other way to contact you. The difference is between that and getting fast fiber speeds where I could be essentially streaming an awesome video game with a chat and a video. I could be multitasking and so could everyone else in my house. It's a huge difference for the same price, which inherently isn't fair.
Micah Loewinger: I'm just going to do a speed test right now because we're speaking over the internet. My download speed is 327 megabits per second.
Leon Yin: We would call that blazing fast.
Micah Loewinger: Again, this is what allows me to do my job, working from Brooklyn. Access to telephones has been deemed an essential utility by the FCC, but somehow, the internet hasn't. What is it about internet access that you believe makes it just as essential? Couldn't people go to their local libraries or other spaces with internet access to get the resources they need to do whatever they want online?
Leon Yin: That's treating internet a bit like a privilege. Where if you have the time, you could go find somewhere to buy a coffee and to get internet. The issue of remote learning was made clear to us when a councilwoman in Las Vegas told us about people in her district who didn't have access to fast and formal internet during the pandemic. They had to hand out mobile hotspots to students and advocates across the board say that you can't really rely on that for however long you spend in school. It's like a full day, eight hours.
Micah Loewinger: I've used mobile hotspots before and they just cut out all the time and they're a complete pain to use. What could the FCC or regulators, in general, be doing to close the gap here?
Leon Yin: The first is regulating prices so that if you're offered slow internet, you pay significantly less. The FCCs guideline for broadband is from at least 2015. And even then it was a bit outdated. If case you don't know, the FCCs definition, broadband is 25 megabits per second for download. There are groups who have done studies about what's the minimum for a family to have both remote working as well as remote learning. They set that standard to be 200 megabits per second.
That's significantly higher than the current definition. Something that's already been proposed is increasing the threshold for the definition of broadband. That means bringing it up to at least 100 megabits per second because a lot of this infrastructure development is actually done with subsidies from the government. Oftentimes as Telcos get money from the government to deploy services, changing the definition of broadband, that would change how they deploy those services and hopefully make it more equitable as well.
Micah Loewinger: How have the companies you've written about — Verizon, EarthLink AT&T, and CenturyLink — how have they responded to the reporting?
Leon Yin: In September, we sent these companies, all four of them, a copy of our methodology. That explains our findings, how we collected data, all the decisions and assumptions we made, and we also included detailed questions. None of them disputed the fact that they practiced tier flattening. CenturyLink was offended that we implied that they had done anything related to redlining.
They said that our study was deeply flawed. We asked why, what did we do wrong? They stopped answering our emails. AT&T also said that our study was deeply flawed. AT&T's main argument is that they participate in a federal subsidy called the American Connectivity Program. If you're a lower income household that is eligible, internet is essentially subsidized $30 a month. They give you $30 a month to pay for it; it makes it effectively free.
However, major study in about 30 major cities found that only about one-third of eligible households were enrolled. Those that were, the majority used it to pay for cell phone bills. I'm not really surprised. Our study found oftentimes the lower income areas, the top speed is still pretty much unusable. Although that subsidy solves the affordability issue, it doesn't make it fast. You have affordable but unusable internet. Then of course why would you use your subsidy for that if you can pay for your phone?
Micah Loewinger: In the industry group that you reached out to, US Telecom speaking on behalf of Verizon, said something to the effect of, 'in some of these lower-income neighborhoods, there's just worse infrastructure and that's more expensive.' Is that right?
Leon Yin: They said that it's harder to maintain this infrastructure than for fiber.
Micah Loewinger: They basically push those fees off onto the consumers.
Leon Yin: Yes. All these providers opted into this pricing strategy. They also decided where to develop infrastructure. So when you combine these, of course, you're going to get disparities. They're business reasons that are logical and sound of why they would choose to develop in a certain area but not another, population density, how many people in that area already had broadband internet and the number of competitors.
We tried to see, using a statistical model, if accounting for these factors would eliminate the disparities that we saw. In most cases, they didn't. What that means for people who aren't stats people is that these arguments are moot. A lot of them don't hold water when you actually count for factors numerically.
Micah Loewinger: All of the data that you were using is technically public. It's not like you got some secret tranche of information from a whistleblower at the company. It's all out there. Anyone could have accessed it.
Leon Yin: Yes, exactly. The indentations are there. We just happen to have the time and ability to shade in and get more definition of what's going on. We just were the ones that captured that public information.
Micah Loewinger: Why do you think it hadn't been captured before?
Leon Yin: One thing that makes it difficult is these internet service providers will block your IP address if you ask for too many things. You'll notice that if you were to basically look up your address like 10 times or five times in a row, you can't do it anymore. We had to overcome that problem. We did that by making requests through a network of computers to distribute the work to make it seem like a bunch of different computers are making this request. It's the only way to do it, unfortunately.
Micah Loewinger: How many computers were you using?
Leon Yin: A hundred at a time. It wasn't like millions of computers.
Micah Loewinger: That's still a lot of computers. How do you access them?
Leon Yin: They're rounded through a network of IP addresses. We got those IP addresses from this company that does pro bono work if you're a research or a non-profit. It's the same company that basically everyone who's tried to reproduce work has to work with.
Micah Loenwinger: Along with the piece itself, you also published a methodology that detailed your process for collecting and analyzing all this data. And you've said part of the reason you shared the process is to have other publications, other journalists be able to bring the findings to their own communities and to maybe replicate some of the processes that you did.
Leon Yin: In addition, at methodology, we wrote what my editor-in-chief, Sisi Wei, is calling a story recipe, where we summarize the findings and also have quick links to the data in each city so that you can quickly download it and look at the addresses of your city and how it matters.
Micah Loenwinger: If you've done this huge large-scale investigation already, why is it important that local journalists write about it and dig into their own local data?
Leon Yin: This is something that I'm coming to terms with as someone who's a data scientist or statistician is that numbers are abstract. But when you hear from residents in your city talking about their home, which is on the avenue you drive past every day, or in the church you go to every Sunday, or the school that your kids get dropped off at, it actually hits home. That's when data becomes concrete, when it's a story, when it's an experience. It's not just an abstract problem, but it's something that's occurring in your city with high likelihood.
Micah Loenwinger: Leon, thank you very much.
Leon Yin: Thank you.
Micah Loenwinger: Leon Yin is an investigative data journalist at The Markup. He recently reported the piece "Dollars to Megabits: You May be Paying 400 Times As Much As Your Neighbor For Internet Service."
Thanks for listening to this week's podcast extra. Tune into the big show on Friday to hear about the neuroscience behind horror movies. It's a scary good show. Don't miss it.
Copyright © 2022 New York Public Radio. All rights reserved. Visit our website terms of use at www.wnyc.org for further information.
New York Public Radio transcripts are created on a rush deadline, often by contractors. This text may not be in its final form and may be updated or revised in the future. Accuracy and availability may vary. The authoritative record of New York Public Radio's programming is the audio record.