Episode 3: 'He Really Wants to Shoot Someone'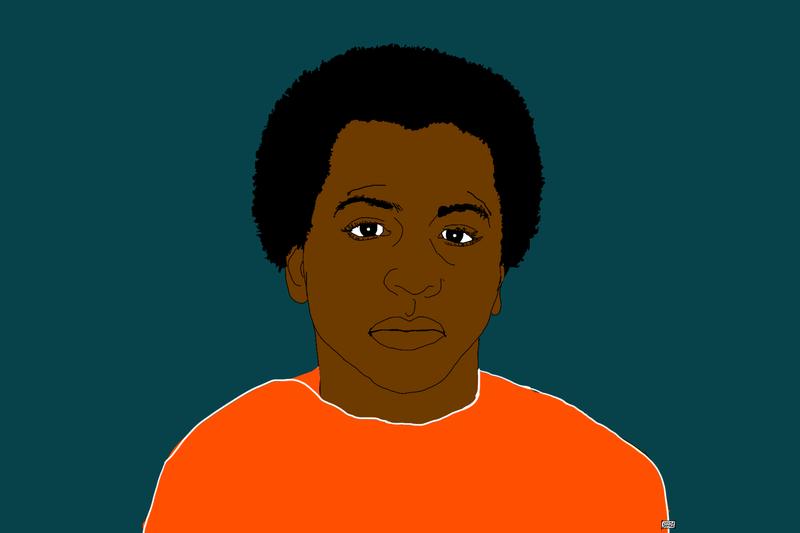 Transcript
ANNOUNCER: That is a live picture of obviously a major fire in a large building in the south Bronx region of New York City.


Yankee Stadium, Game 2 of the World Series -- and the whole world is watching

ANNOUNCER: My goodness, that's a huge blaze
COSELL: That's the very area where President Carter trod just a few days ago.


The moment became iconic – a metaphor for Gotham's total collapse.

The Seventies had been a long, hard decade. And there was crime – really, scary crime. The murder rate had doubled, and there was a serial killer on the loose.

NEWS: Good evening. David Berkowitz, 24, a postal worker, walked out of his Yonkers apartment last night, and found himself surrounded by police. 'Well,' he said, 'you got me.' Police say those words ended the biggest manhunt in New York City history, with the capture of Son of Sam.


People were freaked out, and the cops weren't helping.

In 1975, a group of disgruntled officers circulated a so-called "survival guide" to people landing at the airport. It had a picture of the grim reaper on the cover… "Welcome to Fear City." It offered nine tips for making it out alive: don't go out after 6pm, don't leave Manhattan, and probably the most resonant -- avoid the subway.

And in the middle of all of this chaos and fear, a 15-year-old boy from Harlem went on a terrifying subway rampage that pushed New Yorkers past their limits.

WILLIE: "They sent me to a place run by jailbirds. You know what I done when I got out into the community, I tried worse crimes when they told me what they done, then I got into more trouble!"
Willie Bosket... His crimes changed everything for kids and criminal justice. The political reaction was swift and extreme, and it ricocheted through states around the country. Remember Z, the young man we introduced in the first two episodes?
To understand why Z and thousands of youth like him face adult criminal charges today, we're going to look back at Willie Bosket: his childhood, his extreme and atypical violence, and the specific challenge he presented to the juvenile justice system:
CAROLE: He was like a bright shiny penny to meet. But that had a flip side. He was a child one would hope could be reached because he was obviously so intelligent.

I'm Kai Wright, and in this episode of Caught, producer Kaari Pitkin begins the story in 1978.
(TRAIN SOUND)
It's a late afternoon on a subway hurtling through Harlem. The train's not crowded...one of the passengers, a middle aged guy named Noel Perez, has fallen asleep. He's wearing pink sunglasses and on his wrist is a big gold digital watch. As the subway travels north, the car empties.
(TRAIN STOPPING)
And Noel, still sleeping is unaware that it's just him and a 15 year old boy – Willie Bosket.
FOX: The Subways becomes a real object of fascination for Willie, it was where he could go to see life and have adventure.
Journalist Fox Butterfield wrote All God's Children, a book about Willie.
FOX: It was sort of his wild west.
In fact Willie had recently bought a gun and a holster… which he now has strapped to his hip. He takes out the gun and walks over to Noel. Willie starts to slip his watch off, but he stirs. And Willie raises the gun and shoots Noel in the eye. And then, just to make sure he's dead…..
FOX: Willie shot him a second time in the temple.
Over the next ten days, Willie, sometimes along with his cousin, preyed on other subway riders: robbing and shooting and causing mayhem on the trains. He shot a maintenance worker in the back and murdered a second train passenger.
After that second murder, the transit police identified Willie as a suspect.
DAILY NEWS: Cops Nab 2 'tough' Kids in 2 Slayings on the IRT. Two youths age 15 and 17, described by police as "real tough guys" were arrested yesterday for the late night subway slayings of two men and the wounding of a third.
Once he was arrested and charged, it seemed like a story that would make some big headlines, and then just fade away.
But at that moment, these murders and Willie Bosket himself became a tipping point in juvenile justice that changed sentencing in new york… And the formula for that change: Fear plus politics.
CAREY: A govt that does not protect its people against violence fails at its very justification for existence
New York's Democratic Governor Hugh Carey had come into office promising that he'd help people feel safe.
CAREY: We must act so act every policeman on the beat, every citizen on the street, knows that he is not alone when his life or safety is threatened.
Three years after that speech, Carey was running for reelection. He was a liberal, and his republican opponent started calling him "soft on crime."
Carey had recently vetoed a bill reinstating the death penalty – an extremely politically unpopular move. And right in the middle of all that, came the Willie Bosket case.
Willie was tried in family court — remember he was 15 — and the most he could face was 5 years, for two execution style murders.
SILBERING: I think he was the most violent offender I'd ever come across in my 25 years as a prosecutor.
Robert Silbering prosecuted Willie.
SILBERING: And I did not think that he could be rehabilitated. In all my experience I think there were certain cases where, for the protection of society an individual has to be warehoused. I thought he was one of those.
But that wasn't an option. The facts looked terrible for the Governor. Two days after Willie was sentenced, Carey flew to Rochester New York for a campaign event. On the plane he read in the Daily News an article written by reporter Neal Hirshfeld:
HIRSHFELD: He's 15 and he likes to kill because it's fun. Killing, Willie Bosket tells the people close to him, is fun. And he has killed two men...
Hirshfeld wrote that Willie had been in detention before he went on his shooting spree. Willie was released against the recommendation of several staff members. Learning that, the Governor was irate.
CAREY: This case has me outraged! I am aroused I feel that it points up the failure of the criminal justice system that I've been talking about for 3 and a half years...
And then Carey announced at a press conference he was going to change the law.
CAREY: As far as sentencing is concerned, as a practical matter, if this person is mentally unfit to be a member of society… this person will stay within secure lock up for life. The republicans have gone home, I'm gonna bring them back to tend to this kind of case. I'm going to choose a date when I know they'll be there, and they'll have no excuse not to come back and pass the crime laws I want for this state!
FOX: New York changed its laws, and would now treat kids as adults. An enormous flip flop from more than a century of judicial precedent.
[music]
KAI: Hugh Carey got his law — the Juvenile Offender Act of 1978 meant kids as young as 13 and 14 years old would be tried in adult criminal court, at least when they were charged with 14 specific crime. And Carey? He won his re-election.
KAI: So to put this in context, I'm here with Lawyer Dwayne Betts--who's been helping me think through the cases we're covering. And Dwayne, it wasn't just New York. The reaction to Willie ricocheted across the country as almost every state passed similar legislation…and it seems to me we've built a system, around the furthest outlier.
DWAYNE: I think that's both true and false. It's false because it leads us to believe that before willie we weren't sending juvenile to prisons with adults, and in fact that's just a part of our history. We have frequently been sending juveniles to prison with adults. The difference is it became common after WB's crimes.
The difference is that leg across the country decided we should no longer think about young people as individuals, but we should think about them as a class of people who should be treated with the same harshness and severity that is usually reserved for adults who commit crimes. And I think that leads to a system that is unable to differentiate between his crime and anyone else's, but is also unable to differentiate between the notion that many of the people in the system will be returning home.
KAI: Meaning, they will need some kind of help, and it seems we should be thinking about how we could've helped WB.
DWAYNE: We don't ask ourselves what amount of ruin is acceptable for someone in prison? In fact, we take that question off the table based on how serious the crime is. We don't even wonder who WB is today. Those laws were passed when he was 15, 16 years old. No one wondered who Willie Bosket would be after that first stretch.
KAI: So, what did happen to Willie Boskett? Well, Williw got out at 21 years old, after serving those five and a half years. He was not sentences under the "WIllie Boskett Law" which is what it came to be known as.
KAI: And very quickly, after he got out, he was arrested on an attempted armed robbery charge. Producer Kaari Pitkin picks it up from here.
KAARI: Once Willie went back to prison in his 20s, if you can imagine, he was even more destructive and violent.. four years into that sentence, he stabbed a guard and got sentenced to an additional 25 years to life.
He's 55 now, and almost no one visits him, his family has moved out of state. But, back when they lived in New York, they used to go up regularly…
DANIELLE: We get up around 5, 4 in the morning. Get the bus, it's like an hour, an hour and a half away.
This is his niece Danielle. When she was a kid, she used to go to visit Willie with his mom, who also raised her.
DANIELLE: And then we have to go through a long hallway, then upstairs and his was through a secondary cell after the special housing unit. And then through like another little block. And then once we get through that gate – he was behind another gate, he would come out of his room, which was locked. And then into the special cell they built for him for visiting. It was plexiglass with holes in it. And the holes didn't match up, so he could never be able to stick anything through the glass if he wanted to.
You heard that right. The department of correction built a plexiglass cell--just for Willie. Through the plexiglass, Willie taught Danielle to read and write and the names of the 206 bones in the human body.
DANIELLE: We used to play scrabble, so I would pick his letters and put them on thing for him and I put them on mine –
KAARI: And you'd just go back and forth like that playing scrabble that way?
DANIELLE: I love playing scrabble! I even gamble playing scrabble some days and I always win. I remember when it was time to leave I didn't want to leave a lot of times, I just wanted to stay. He was like my dad. He tried… He just never had a chance… And it's unfair because, it's a life gone. I'm not saying he didn't do bad things, it's just that unfortunately the system failed him.
I asked Danielle what she thought about the law created after the murders.
DANIELLE: I think that changing the laws to have juveniles charged as adults is somewhat necessary. Because there are children that are incorrigible. So, for the first murder, there needed to be a system to implement that – because you have to kind of wonder, what kind of a human being a child can stomach a murder. I can't stomach to watch it on TV and it's fake. So, something is wrong. There are signs. And we've gotten...society has been, and it's even worse...it's gotten so hard, so that when we see that, oh this person is terrible, we judge them. We don't say, something is wrong. What do we do to fix it.
KAARI: I hope you got my messages about when I was coming and everything.
SAFFY: I did...
I also met up with Willie's sister Saffy.
SAFFY: I got em a little late, this phone do what it want to do… you might send a text today, I might get it two days later...
Saffy's two years younger than Willie.
KAARI: What do you remember about when Willie first started getting in real trouble?
SAFFY: What I remember is my brother needed help. It could've been different from the rip, before he ever got in trouble when my mother asked the juvenile justice system to help her. And they told her, if she beated him or chastised him they would lock her up and take him away. She constantly went to court, back and forth, and she constantly asked to put him somewhere so he could get help and they didn't. And now we all see how his life turned out…
KAARI: It did seem like they didn't know how to help, or it failed in some way.
SAFFY: They never tried to medicate him or nothing. I mean he was going to school throwing chairs and stuff out the window at people, and stuff like that, way before he ever got into trouble. That should've sent up a warning, or an – alarm should've went off right then. When you don't understand what or where it's coming from, then that makes the issue even worse.
So where was all this rage coming from in such a young kid? The first thing you should know about Willie's life, is that it was shaped by violence even before he was born.
FOX: When Willie was very young, he didn't know anything about his father. His mother made up a story that his father was in the military.
Fox says Willie learned the truth about his dad he was around 6 years old.
FOX: He was in his grandmother's apartment and he saw a picture of a man wearing pants that look like part of some uniform and he was lifting weights. And Willie said who's that, and his grandmother told him, "That's your father." That sent this chill down his spine, he said, "Well, what's he doing, where is he?" And she said, "He's in prison." And Willie said, "What's he in prison for?" And she told him that he murdered two men. To Willie, who was growing up on the streets of Harlem, that was actually a good thing. Because it showed his father was very tough.
Tough is one way to describe Butch – Willie's father was sent to prison in Wisconsin for murdering two men during a botched robbery. Willie's mom, Laura, was pregnant with Willie at the time.
KAARI: Laura? Miss Laura? I'm Kaari.
She's in her mid-70s now, and she's forgotten a lot of the details about Willie's childhood, but not his connection to Butch.
LAURA: Exactly he looked like his father. He was tall, good looking, nicely built. And mean.
Willie's sister said everybody saw the resemblance.
SAFFY: He's a dynamic twin of his father. It's in the blood... it's literally in the blood.
Saffy's probably right. Although we can't say exactly what was wrong with Willie. The latest research on psychopathology shows it is a highly heritable disorder. There is a strong genetic link. Anti-social behavior tends to show up young….happening at home and at school.
Like when Willie was around 8 or 9, he attacked Saffy for tattling on him in front of their friend…
Childhood Friend: He said, "I am going to shut your mouth once and for all." And he ran into the kitchen and got the long cooking utensil and he pulled her over. And she was struggling, she was fighting with him, trying to get away. And he held her down, held her mouth open and stuck the fork down her throat.
By the time he was in second grade, Willie had broken into a storeroom at school and thrown an old typewriter out the window. It almost hit a pregnant teacher who was walking by, 3 floors down.
The school told his mom to take him to the children's psychiatric ward at Bellevue. The doctor who evaluated him called him the "saddest little boy she'd ever seen."
Along with his DNA, Willie also had another challenge stacked against him: he was-growing up on a violent block during one of the most violent decades in New York City.
Childhood Friend: : We're standing on the corner of 114th and Lenox Avenue, which is also known as Malcolm X boulevard. And this is where my stomping grounds, where I grew up at.
I walked with Willie's childhood friend to the block they grew up on.
KAARI: So what floor was Willie's family on?
Childhood Friend: : Right there on the first floor. Where the air conditioner is on right here in this building, and my building was on this side.
It's the first time she's been back since she moved away when she was a teenager.
How much time did you spend over there?
Childhood Friend: : every day! We was over there, sitting on the stoop. Just brings back so many memories. We are the corporettes, the mighty corporettes...
The Corporettes—that was the name of her girl gang on 114th.
The Mighty Corporettes we scratch people, all kinds of people, we don't give a damn about Uncle Sam down St. Nicholas
She says the kids on the block had a lot of fun, playing double dutch and tag
Childhood Friend: : "Hot peas and butter, come and get your supper."
… but they also saw people murdered, running inside when they heard gunshots.
Childhood Friend: : We actually seen it and lived through it we actually dodged the bullets.
As we're about to leave, she wonders about Willie.
Childhood Friend: : ...how things for turn for anybody? We'll never know what was that lighted match that turned him into that fire, we will never know.. But I miss him.
So here's another match on that fire. Around the time he was 9, something terrible happened to Willie. His paternal grandfather, who had just gotten out of Rikers jail for raping a young boy, began having Willie come over on the weekends.
Willie told Fox Butterfield his grandfather raped him four different times.
How this particular violation shaped Willie, I don't know… But it's true that kids who become violent and wind up in juvenile detention—are much more likely than other kids to have been victims of all kinds of abuse: physical, emotional and sexual.
As an adult, when Willie told Fox about the rapes, he was completely matter of fact:
FOX: He didn't see anything unusual about it, it was just something that happened in his life.
Willie needed help. And so, this sad violent child began to come into contact with "the system".
And Willie stood out right away. First of all—he broke almost every rule he encountered.
Like when he was 9 years old he wound up in family court for pickpocketing and skipping school. As Fox recounted in his book, the judge told Willie he was becoming quite a problem.
FOX: That roused Willie. "You're a lying motherfucker," he told the judge. "you can go fuck yourself. And I don't need no mutherfucking white lawyer neither…"
Here's the other thing that stood out about Willie: he was very smart.
FOX: Spending any time with him at all, you knew that he was brilliant.
Over and over again it's his intelligence that many people who met WIllie talked about. People thought he had something very special. Extraordinary.
FOX: He could charm anybody. He had that magic. don't know how many people said to me people who had worked with him--social workers, psychiatrists, had remarked at the time "he could grow up and become president."
This bright 9-year-old boy arrived at Wiltwyck: the first institution he was ever sent away to.
CAROLE DARDEN: An enormous property a wooded property, a lake.
Carole Darden was an intake social worker at Wiltwyck.
CAROLE: It was just a beautiful setting and with people who were really trying very hard to meet a need.
Carole met Willie when he first arrived.
CAROLE: He seemed very sophisticated. Which ordinarily wouldn't set off alarms it was just interesting. Most children coming in are not that self assured– don't know where they are, what's going to happen next. He didn't seem to have those anxieties.
KAARI: And how about Laura. How was she in that moment?
CAROLE: You could tell that she needed Wiltwyck at this point in her life. But I don't remember her feeling that this was hopeful.
Wiltwyck was known for having a top-notch therapeutic program-- run by idealistic '70s progressives… When Willie got there the director of psychiatry was Dr. Joel Katz and he had a program he called total commitment – they didn't medicate kids (unless they were psychotic) and they didn't dump them.
FOX: He felt the problem was a lot of kids had grown up in families where they couldn't deal with them and then at school teachers could deal, juvenile institutions couldn't deal their behavior and so would transfer them on, what that did was created more and more and intense feelings of grandiosity – by acting out and being horrible, they would be transferred on. – it built up their egos.
NARRATION: He did okay in the beginning.
CAROLE CUT: He was like a bright shiny penny to meet. But that had a flip side. He was a child one would hope could be reached because he was obviously so intelligent. The what if of taking that intelligence and putting it toward positive expression. What if you could do that?
At Wiltwyk, Willie went to school consistently for the first time and he learned to read and write. But he also fought brutally with other kids.
The staff decided to try putting him on drugs—first Ritalin and then thorazine… but his violence continued: he wrapped a phone cord around a nurse's neck, and stole the school's van. And after all that, Wiltwyk did what it had promised not to: it dumped Willie.
KAI: Up next: what happens to a troubled kid once he's dumped.
KAI: Willie spent the next three and a half years being placed in institutions and then getting dumped. Inside there were staff who were just punching a clock, and their were people who were abusive, and there were people who truly tried to help Willie. One woman even tried to adopt him. None of it seemed to make a difference.
Until finally when he was 14-- a family court judge ordered Willie to Brookwood—his last stay in detention before he committed the murders.
KAARI:
While Wiltwyck prided itself on offering everything from art therapy to trips to go horseback riding—Brookwood was a state facility … one of two high security juvenile detention centers…There was no therapy, aside from some group sessions—
WILLIE: You know how I used to feel? I didn't care about nothing.
That's actually Willie's voice. This is from Alan and Susan Raymond's documentary film "Bad Boys"
WILLIE: They in the staff one day, all of the money coming in, so that's why I follow them and be like them. I don't care. I don't mind following nobody.
And the staff didn't have a lot of training.
But, still, in New York in the MID-1970s, the state was reforming the system.
And Brookwood's director was committed to that—trying to get kids back into the community, doing away with the more punitive approaches.
They were also trying something new with Willie. Here's Silvia Hoenig, she was a social worker at Brookwood.
SYLVIA: All the other boys had to go to school, but Willie was given a special job and he didn't have to go to school, even though he was only 14 he did not have to go to school.
WILLIE: I be on my own, if I feel like the grass cross the road need to be cut, I go cut the grass. I was over there today,, riding a lawn mower.. I didn't tell nobody.. I feel free, even though I'm locked up I feel free.
He did have some special privileges… He worked in the shop. He got to wear a hard hat, and had a tool belt. Silvia believed Brookwood's director Tom Pottenburgh — who was 6' 8 – was actually afraid of 14-year old Willie.
SYLVIA: He didn't like to be alone with Willie, and Willie seemed to be calling the shots.
Pottenburgh started to push to have Willie released to a halfway house. But Silvia was alarmed… So she wrote a letter to the head of the state's division for youth—saying Willie was still too dangerous to be let go. In a decision that eventually wound up in the Daily News, the state did not stop Willie's release.
SUSAN RAYMOND: You think this time you're going to stay out for good?
WILLIE: Yes, because you know, this my second time at Brookwood, since I've been working with maintenance. I've realized now that you know, you have to be a man sometime. You gotta grow up.
Willie charmed the filmmakers.
SUSAN:How long do you have to stay here before you can go home?
WILLIE: I'm supposed to get out Monday for good.
SUSAN: Oh, soon. Is that – for good, you're gonna go home?
WILLIE: Yeah.
Soon after Willie told them he was going home, the Raymonds were filming in a hallway. Willie ran at them, screaming, "Don't do that!" And he smashed the camera in Alan's face. Giving him a black eye and breaking their camera.
Willie was released in September 1977. Unchanged, perhaps even more violent, and fantasizing about what it would be like to murder someone.
FOX: He decides he really wants to shoot someone so he can be like his father. He very deliberately when he pulls the trigger thinks what is like to shoot someone.
Which is what he did on a subway in Harlem--just six months after being sent home.
-------------------------------
Just cuz we're in the middle of nowhere, and there are no towers.
My coworker, Sophia, and I recently drove 5.5 hours to upstate New York to visit Willie in upstate new york. He has spent the last 29 years in solitary confinement.
KAARI: I wasn't feeling nervous, but now that we're actually here, I definitely feel nervous. Because he doesn't know we're coming to visit him and then to randomly get -- oh, you got a visitor.
SOPHIA: Yeah, I guess we'll see what happens.
I didn't notify the department of corrections we were going because we weren't sure if they'd let us speak with him. So we showed up, hoping he'd agree to see us.
KAARI: And now we're in the parking lot, hoping to go in to see Willie Boskett.
(ding ding ding)
Once we made it through the various levels of security and metal detectors and locked gates, we walked through the long visiting hall. It was lively, with bright fluorescent lighting, little kids working on coloring books, one couple was standing up making out across the table. Where we met Willie was in the "no contact" section—we were the only ones there. So we sat in small adjoining plexiglass rooms. And for about an hour, we sat and talked with Willie. We couldn't record him, but once we got back to the car we debriefed.
KAARI: What was your impression?
SOPHIA: I guess my first impression was, he was just this friendly-looking middle aged man with receding hairline, old man glasses, the bifocals.
KAARI: I just didn't know...from descriptions of what other from other people visiting, he was just more shut down. I mean, he did seem emotionally shut down, but I mean – he was ready to engage… he obviously was desperate for connection, I thought.
Sophia: Yeah. He was funny and smart. Cuz it sounds like he access to newspapers, I don't know if that stuff registers for him. He said the president and he meant Reagan…
Willie is so out of touch, that I was the one who unwittingly wound up breaking the news that his older sister had died several years ago.
His family had passed along messages to relay to him… they're in North Carolina and haven't been able to visit in several years. His mom told me this:
LAURA: "Tell him I think about him all the time and I still love, and though Mommy ain't got there to see him, Mommy love him and think of him."
When I described to Willie the messages from his family, he said he wanted them to forget him, that he didn't want to be a burden on their lives, and that he accepted the fact he was, as he put it, "incommunicado."
KAI: So could it have been different for Willie? Fox Butterfield who spent years researching and writing about Willie's life said that it was almost as though it was too late for him as early as 5 years old.
FOX: Which is a pretty dreadful thing to say because all of these different institutions were built on the premise that you could be saved from doing that. People who created the system were called "child savers." Willie was one of those kids who was not gonna be saved.
But, a lot has changed in the field since then in how to address extreme violence in children. And though it's still early days, there is growing evidence that very early intervention can help. The focus is on building warm and positive relationships, between the child and their parent or even their teachers… which can be tough because these kids don't necessarily respond in typical ways.
Dr. Arielle Baskin-Sommers is a research psychologist at Yale:
BASKIN-SOMMERS: A lot of it is doing in-session typically about once a week which are going to model for the parent how to display warmth. So how to hug the child, when to hug the child, what your face looks like when it's warm versus when you think it's being warm but actually you're being quite dismissive.
So then we asked her – if most kids who need this early intervention get it. She said no.
Music
Coming up, another teenager facing a long prison sentence -- but who might instead get the help he needs, thanks to a new reform program.
MOM: It's hard to hear somebody say 5 years in jail.
SON: That's what's gonna happen, I know that for a fact cuz given my life…
MOM: The five years?
SON: Mom, that's gonna happen.
MOM: No...
That's next, on Caught.
CREDITS

Caught is a production of WNYC Studios and the Narrative Unit of WNYC News.

This episode was reported by Kaari Pitkin.

We had additional reporting from Caitlin Pierce.
Dwayne Betts is a consultant on the podcast.

Special thanks to Fox Butterfield for his support. If you wanna learn more about Willie Boskett and his family, check out his book, "All God's Children."
Thanks also to NY State archives.
The 1978 documentary "Bad Boys" is a production of Video Verite.
Cayce Means is our technical director and Hannis Brown is our composer.
Students Taja Graves-Parker, Alberto Lugo and Sean Gary from Building Beats provided additional music.

Our team of talented producers includes Rebecca Carroll, Jessica Miller, Sophia Paliza-Carre, Courtney Stein, and Patricia Willens.

Michelle Harris is our fact checker.

Karen Frillmann is our executive producer.

And I'm Kai Wright. Thanks for listening.
Caught is supported, in part, by the Anne Levy Fund, Margaret Neubart Foundation, the John and Gwen Smart Family Foundation, and the Economic Hardship Reporting Project.


Copyright © 2020 New York Public Radio. All rights reserved. Visit our website terms of use at www.wnyc.org for further information.
New York Public Radio transcripts are created on a rush deadline, often by contractors. This text may not be in its final form and may be updated or revised in the future. Accuracy and availability may vary. The authoritative record of New York Public Radio's programming is the audio record.