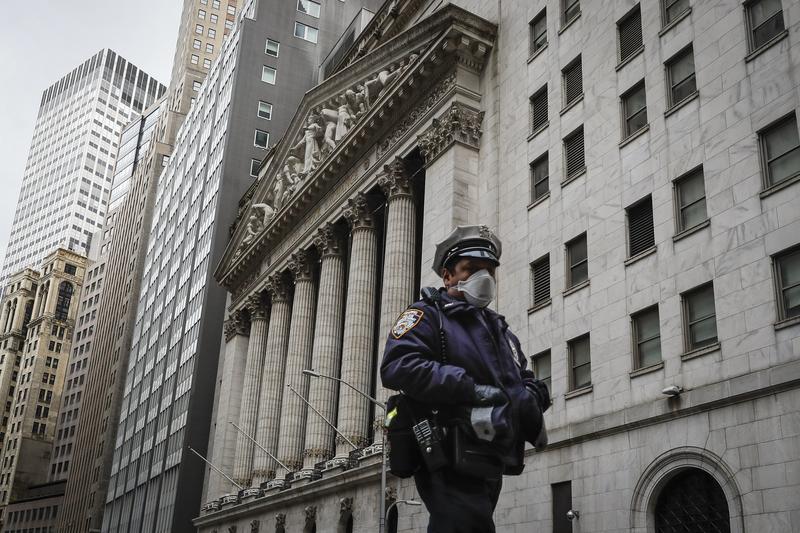 Transcript
[music]
Kai Wright: This is the United States of Anxiety, a show about the unfinished business of our history and its grip on our future.
Dave Chappelle: I'm not saying I don't like police. I'm not saying that. I'm saying I'm just scared of them, ain't nothing wrong with that. Sometimes we want to call them too.
Javon Johnson: Where I am from, seeing cop cars drive down the street feels a lot like low-flying planes in New York City.
Joy Reid: I am terrified of them. If I'm scared of them, imagine how the average like 17-year-old Black kid feels.
Amber Guyger: I never wanted to take an innocent person's life.
Chip Huth: Of course, I realize it isn't working, but we're the police and this is what we do.
Darren Wilson: Can I shoot this guy? Legally, can I? I have to, if I don't, he will kill me if he gets to me.
Anthony Johnson: I can't imagine having the need to call someone for help, knowing that it could ultimately turn into your worst nightmare.
Angela Davis: Safety safeguarded by violence is not really safety.
Kai: Welcome to the show, I'm Kai Wright. Last fall after months of people marching in the streets in the name of Black Lives Matter, we asked our podcast listeners to email us stories about moments in which their desire to see real change were tested. This week, as Derek Chauvin's trial comes to a close as we react to yet more death in Minnesota, in Chicago, I was reminded of one of the emails we received. It came from a couple in St. Paul, Minnesota, in the Twin Cities, the same area where Daunte Wright was just killed, and George Floyd before that, and Philando Castile before that, and just too many others.
The email told a small story about a moment that I feel like a lot of people have had lately, maybe a bunch of times if you're like me. It's one of those moments where you realize, "You know what? I can do something different here, something new." That's what I heard in this story. I want to introduce you to two of your fellow listeners.
Julia Udall: My name is Julia Udall. I live in St. Paul, Minnesota. I've been living over here for about five years while I've been working on my Ph.D.
Grant Edwards: I'm Grant Edwards, Julia's boyfriend. I have lived in Minnesota all my life all your life.
Kai: All your life?
Grant: Yes. I'm a uni-pipe fitter, and we live together here in St. Paul.
Kai: On Memorial Day weekend last year, Julia and Grant walked out of their house and stepped into a mess. A crowd was gathering in the street around this guy who was yelling and gesturing at a woman in a car, the guy was enraged. When he started hitting the car seat, Grant saw danger. He grew up around a lot of anger, and he knows it can go pretty bad.
He took out his phone to call the cops, as did several other people who were watching this, but the angry guy, he was also an uncle of one of their neighbors. This neighbor says, "No, no, please do not call the cops." It's one of these things that happens really fast. Everybody's acting on instinct. Julia, she just walks over the guy and says, "Hey, cut it out. You're scaring people," and that works. He just starts to calm down, and the whole thing diffuses, but that's just the beginning of the story for Julia and Grant.
Julia: Just to set the scene a bit more, it's just a gorgeous day, I'm wearing this sundress and this white fantastic hat and I have like lipstick on.
Kai: [chuckles] You are living your best life.
Julia: Yes, totally. I just had this feeling that me showing up and that situation would immediately change the calculus for this guy because now suddenly, he is a Black man in a really public place where everybody is seeing how he's going to respond to this white woman telling him to stop what he's doing. I was very aware of the racial dynamics here, I knew that I was safe.
Just by virtue of the world that we're in, I felt safe in that moment intervening because I knew that, frankly, the cost for this man to escalate his aggression towards me would be way too high. It's an awful calculation to do in your head, but the fact was, I knew that I had a good shot at de-escalating whatever was going on without getting injured.
Kai: It's interesting because it takes a real honest look at race and privilege, and where everybody involves sets in real-time, that takes a real uncomfortably honest assessment in a moment of stress.
Julia: I've never lived anywhere like the Twin Cities or like Minnesota, where there's like a massive socio-economic gap between Black people and white people at a scale that I've never seen before. As somebody who moved here and was able to buy a house, after moving here from California, and I've rented it out, I've made money off of this house, it's appreciated in value. I am absolutely a gentrifier in this neighborhood. I'm really the demographic the city is obviously trying to attract to the area at the expense of the people around me. I just really just want to live in a way that doesn't add to that pain.
[music]
Kai: Grant, had a little different reaction to what happened that morning.
Grant: After the scene settled down, and everybody went their separate ways, I was upset. I was unhappy with Julia's intervention. I think I said something along the lines of she made a choice to get involved and put herself into danger, which was her choice, but her making that choice pulled me in without really me having say over the matter. I was concerned that, "What if the dude would have had a weapon?" I was unhappy with what happened, and we talked about it.
Julia: Yes, we had a pretty heated conversation where I was just saying it was a situation that needed to be de-escalated, and the police aren't actually reliable at doing that. You also have all of these Black children across the street who see someone who looks like them getting attacked by the police possibly or worse. Grant didn't feel that that was sufficient reason for me to put myself in a dangerous situation, but I did.
Kai: I want to hear Grant speak for himself on that. Was that a compelling answer to you?
Grant: At the time, I was new to living in this neighborhood and haven't really lived in very diverse neighborhoods before this. I didn't really get it. I follow the events of Tamara Clarke and Philando Castile and some of the things like that, but I don't think I was touched personally by that as much. It was in my hometown, but maybe I don't know, just didn't have the same experience as maybe living in a neighborhood where that life or death feeling is there. So I didn't really get it. I didn't really agree. I felt like Julia did put herself in a serious amount of danger.
Kai: Grant, you talk about this the way you thought then in past tense, how do you feel about this now?
Grant: The time is incredible. Not in a good way. Here we are in St. Paul, right next door to Minneapolis. Later, Monday night, the next day, George Floyd was murdered at 35th in Chicago, 36th. It was like the big news story Tuesday morning. I get up early for my work, and I'm on my way to the job, and I hear about what happened. I started seeing the viral videos, and I'm just horrified and upset and saddened and bewildered, but also it made me think of what had happened. I think I was even telling my co-workers about what had happened Sunday. That context and that shift and witnessing what happened to a Black man at the hands of law enforcement in our metropolitan area was so sobering.
Kai: Can I ask, for a lot of people, I think obviously George Floyd's murder has become a pivotal moment in a lot of people's consciousness around police violence, but for a lot of people, the question is, "Why? Why was this? Why not Philando Castile? Why not any number of the murders before it?" For you Grant, what do you think it was about what you saw on the news that morning that made you see something totally different than you'd seen before?
Grant: I don't know. I just felt like-- I think the slow public way that George Floyd was murdered, it's haunting. The way he was held down and the length of time and the police and the crowd of people pleading the 911 dispatcher calling for a supervisor to the situation. It's all tragic, but it sticks with you. I don't know.
Kai: Julia, can I ask what made you send us this story? Why did you respond when you heard our call out?
Julia: I honestly felt really self-indulgent sending it in, but I guess I just figured I want people to know that stepping in-- There is a way to do it that is accessible to every person. Grant and I were both like, "Come on, the things that we said to this guy, it was the campus stuff ever." It's just like, "This isn't how you do conflict resolution," like that's it [laughs]
Kai: It worked because it just interrupted.
Julia: Exactly. I just wanted somebody in the world who cares about these things to know that there were folks out here who have no training in restorative justice who are just trying to keep their neighborhood safe.
[music]
Kai: Thanks to Julia and Grant for sharing their story. It's nerve-racking to put your personal business out in the public like that. I'm glad we can make space for this kind of honest discussion. I share their story now for a couple of reasons. First, let me say this and get it out of the way. I personally I'm absolutely sold on the argument that there are way too many police involved in way too many aspects of our lives in every city in this country. Dante Wright is dead now because of an encounter that began with some expired tags and air freshener.
There need to be fewer interactions between people and cops carrying lethal weapons, just period. A lot of things have to change to make that so, but one thing is our mindset about when and why we call the cops. For a lot of people, that choice is often more complicated than the political conversation allows. It's awful to feel unsafe. Most people want to know there's some place they can turn when they feel that way.
We'd love to hear more stories from you about this. About moments when you did or did not choose to involve the police in a problem and how it went. Just record a voice memo telling us about it and send it to anxiety@wnyc.org. That's anxiety@wnyc.org. That's one part of the conversation about when and how police show up in our lives and for the rest of this show, we're going to talk about why it can go so wrong, so fast when they do show up.
[music]
Later, we'll learn about a pivotal Supreme Court case that some argue has been the primary legal enabler of police violence for decades. First, I'll talk with a retired detective from the New York Police Department who has argued his profession must evolve or go away.
[music]
We wanted to hear from someone with firsthand insights into police culture and just the psyche of police officers. I'm joined now by retired NYPD Detective Marq Claxton. After 20 years on the force, he has been a vocal advocate of criminal justice reform as a co-founder of the organization 100 Blacks In Law Enforcement Who Care, and now as part of the Black Law Enforcement Alliance. He said his profession, "Will either evolve or die." Marq, thanks for coming on the show.
Marq Claxton: It's great to be here. Thank you so much for the invitation.
Kai: You first joined the NYPD in 1985, which was more than 35 years ago now and a very different New York City. I just wonder what drove you to join in the first place? What were you facing then versus what you faced toward the end of your career?
Marq: That's a great question. What compelled me to join the NYPD was my mother's desire for me to have a good-paying job with benefits long-term. I remember as a young man with her saying to me, "Oh, you'll have an opportunity to retire at 20 years. You have no idea how big that would be." I didn't at the time, but that was really the motivating factor. That's what really drove me to take the exam. Literally, she drove me to take the exam. Of course, like so many other people, I have a strong desire to help and assist people. That's every cop's answer, but that also played a role, but the determining factor was my mother's motivated me to do that for the security of it.
Kai: I have to ask Marq, as a Black man who is a former police officer in a moment where we just keep adding to the roll call of Black people who have been killed by police. Now, this week, here we are, we have yet another in Minnesota. I just wonder how you process that? What is on your heart with that?
Marq: I feel like so many other Black people feel. I feel vulnerable. I feel susceptible. I feel more in danger with every killing than I've ever felt. I really feel it, and I'm concerned. I'm concerned for my family. I have sons. I have other family members. My feelings and part of-- There are advantages and disadvantages to offering commentary on so many of these cases.
The advantages, I get an opportunity to really give some professional perspective to them and to speak to my community specifically about some of the dangers we're facing and some of the dynamics within law enforcement, but the disadvantages, when it's video, I get to see it over, and over, and over again, and it seems nowadays, it really has increased my level of fear and concern for my greater community, and of course my family.
Kai: Thinking about all those years you spent on the force, two decades, it's a long time. I wonder what if anything changed in the culture of policing over that time, did it shift at all from the beginning to the end of your career?
Marq: You said something that's key and that is the culture. Since I've concluded my career with NYPD, there is not much that has changed police culture. It is still as insulated as, "Us against them, as no one knows what we do, except for us. We're against the world. We defy everything that's outside, any instances of reform, any suggestion about reform or change or update or upgrades." The culture itself, the cliquishness of it still very much exists. It preceded my career and it has continued up until this day for what I can see. I don't think I realize even during my time in NYPD how strong and just how toxic the culture was that would prevent any significant or substantive reform. I don't think I grasped it.
There were incidents that occurred throughout my career that I thought, "Okay, well, this will definitely change things," or "This will make a difference," or "This change that behavior or that policy." Then, when I saw that it didn't happen regardless of how egregious and crazy it was.
Kai: What do you think that's owing to the stasis in culture in that way? Because anything else over the course of 30 years, journalism has certainly changed. I think probably almost every profession. People would say, "Yes, the culture of my place has changed a lot." Why do you think that's true for policing that it doesn't change?
Marq: I think it's because other professions have national standards and other professions are constantly evolving to stay updated and current. Other professions consider outside input and are influenced by outside factors. Policing and the profession of policing really remains quite insulated and isolated. The way police look at it as only police know what police do, what police should do, and how police should do things. It's a very different culture. It's not a typical profession. That's a shame to be honest with you.
Kai: I wonder about how all of that then shows up, just sort of in our interactions with police or our individual interactions with police? Over and over again now, we're talking about cops who get afraid, and then someone gets hurt or killed. I genuinely can't understand it. This is the person who has the gun gets afraid. It feels easy to say, "Well, okay, they're racist and they conjure monsters and goblins, and they then need to kill those monsters and goblins," but can you help me understand the mindset of a police officer in a moment when they show up on a scene that might lead to these kinds of violent interactions we keep talking about?
Marq: To be honest with you fair is quite normal. Fair a regular companion with police officers on the street. I've had a lot of assignments that are considered to be just dangerous assignments.
There have been many times throughout the course of my police career that I was fearful. The challenge or the requirement of being a professional police officer is how you manage that fear, how you interpret the events around you in real-time, and how you can keep clear head and make wise judgments and assessments in the midst of the most chaotic, or dangerous situations. That's the skill and the art of professional policing. What happens too often is that individual police officers go into situations with perhaps fear, along with ignorance, along with bias, then make decisions based on the general beliefs as opposed to what stands before them.
A point that I've been making for several years is that we can't ignore the fact that a lot of police enforcement is race-based. If you start off with race-based enforcement, and then you include in that an individual who goes into a certain level of bias, fear, concern, and this stubborn defiance, and doing things a particular way to all of these types of people, you end up with the tragedies that we have ended up with across the nation.
Kai: Well, and that stubborn defiance you talk about, it makes me ask just some fundamental questions about reforming police when you have this culture that you've described and what kind of reform is actually possible, given that culture. In the past year, certainly, we've seen such a shift in mainstream conversation about policing, and it feels like a lot more people just at minimum agree with the idea that police are involved in far too many things. Regardless of how they do it, we have too many police doing too many things. Do you agree with that?
Marq: Yes, I do, but I come from a mindset, I'm comfortable with reimagining policing. I'm very comfortable with it. I believe it's necessary to do that. In your professions, there is evolution. When better you do better. If there is a better way, you seek that better way. Sometimes that better way decreases your role in society. Sometimes it increases your responsibilities.
I have no problem with reimagining police because when you think about it, most of the calls that you responded for as a uniformed police officer in patrol deal with motor vehicle accidents, or people who need medical assistance and you go in there, or if the building is burning down, before the fire department gets there, or while the fire department is there you respond to that.
There are a lot of areas that could be handled by people who don't necessarily carry guns, who don't necessarily come with the history, and the stigma attached with their parents. If you delegate some of the responsibilities that are traditionally police responsibilities, you have less interactions with people, you have less opportunity for the police to stop someone for a relatively minor traffic infraction, not even a crime. Somehow this incident during the interaction turned into a fatal shooting, or a choking, or strangling. Reimagining police is not only necessary, the reform is going to come in one form or another.
Kai: How far does that go, though? What about the natural extension of that idea, which is that like, "We can do better than policing as a model for dealing with our problems in society all together, we can just start over and not have cops." What about that?
Marq: Well, I understand I come to this with a certain bias. That is because I had a full career in law enforcement. Like I said, I've had many conversations with people who lay out for me, who posed that question, and who boxed me in. As a matter of fact, two weeks ago, Melissa Harris-Perry, who used to host on MSNBC--
Kai: We've had her on the show.
Marq: She posed this question to me, it kind of boxed me in to think about, "Do you really need the police?" My reflex, of course, is, "Yes, in some capacity you do need because there are dangers, et cetera," but I'm open to analyze and looking at those areas that don't necessarily require a uniform presence with a firearm and the potential danger.
What's sad about that is that the police have put themselves in a position where people are even considering whether or not you needed, you're necessary because their actions and their refusal to even change or modify their behavior, and their decision to play certain communities, particularly communities of color, and increased danger has caused people to say, "You know what, you may not be worth all the trouble."
Kai: What's caused people? Certainly, for me, part of what's driven me to that is there have been so many efforts at technocratic reform and so now here we are after this shooting in Minnesota, where an officer accidentally drew their gun instead of their taser and we're debating like, "What's the best way to make officers draw their taser instead of their gun?" It just seems absurd. The question in this for me is with all of these failed efforts at reform. Is it not reasonable to get at a point where we say, "Well, maybe reform is not possible, maybe there's something about the culture of this thing that just makes it unmovable"?
Marq: It is reasonable the question, it is reasonable. Now, that's where the police will oppose you because for them it's not reasonable to even consider to have the discussion, but is it reasonable to have it? I think that it is. Nothing changes unless you incentivize, or you penalize, that's it. It's very simple.
If you have whatever reform idea that you want to move forward built into it, better be incentivizing it or penalizing non-compliance with it. Otherwise, it is a failure, it will not work because the police don't understand any-- They don't understand negotiated settlements and arrangements and modifications to the way things are. They don't even want to even address or deal with or even learn the history of policing. They don't want to know it. It's not relative to them.
Kai: That's interesting even on amongst police officers, you feel like there's not the hunger or desire to know, "Oh, this is where my profession came from and what it's about"?
Marq: That curiosity doesn't exist. Part of the reason is because toxic police culture takes that out to you, that curiosity. What matters is right here, right now, us here. It's cultish in many ways. There's no curiosity to learn origins because if there was, I would've learned it day one in the police academy, but right now there will be police academies teaching the history of police and their slave-catching origins. There's no incentive to learn those type of things because they're so busy protecting and defending this toxic culture that they have to exist in.
Kai: What is the one-- It's a silly question because there's not one reform, but would you say, "You got to penalize and incentivize"? What would that look like? What would be the sharpest version of that?
Marq: I tell you this, the elimination of qualified immunity is big, even though it's a civil remedy, but whatever that one thing is it's hard to go against that entire profession. If you have individuals within that profession feeling increased vulnerability, increased susceptibility to penalty, then you will see behavior modification. That's why it's important when you have police officers who engage in conduct under the color of law that you arrest them, you prosecute them, and you sentence them because others look at that and go, "Whoa, wait a second, that's not the department losing a $1 million or the taxpayers paying $30 million.
That's Joe going to jail next to the guy that he used to arrest." That that will modify behavior in ways that you can't imagine. Then, there'll be some people who say, "I'm not going to police them now because I was going for a particular reason and I don't want to leave myself open to that type of penalty."
Kai: Maybe those are the ones we don't need in policing in the first place.
Marq: Exactly. Is exactly right, and that's why you have to really-- You have to enforce penalties. You have to be as public about it, and as clear about it, and you really have to enforce penalties, that changes everything.
[music]
Kai: Marq Claxton is the Public Affairs Director for the Black Law Enforcement Alliance and a former NYPD detective with 20 years of service. Marq, thanks for joining us.
Marq: Thank you.
[music]
Kai: Coming up, Elie Mystal, on the Supreme Court case that a lot of people expected would be a reform for police violence, but actually has become a primary enabler and it's at the center of Derek Chauvin's defense.
[music]
Carolyn Adams: Hi, this is Carolyn Adams, the associate producer for the United States of anxiety. The onslaught of violence at the hands of police and fellow Americans alike over the past few weeks and months and years has left so many of us wondering where does this cycle stop and how can we live with less fear in a world that looks and feels like this. This week show notes we've included two episodes that address these questions. One of them is called I did not watch the video, which certainly rings true for me.
Author Nana Kwame Adjei-Brenyah, talks about the spectacle of anti-black violence and challenges all of us to re-imagine how we respond to it. So take a listen and let us know what you think on Twitter using the #USofAnxiety or email us a voice note to anxiety@wnyc.org.
[music]
Kai: We've talked about how the culture of policing feeds a cycle of violence against unarmed black people, but what about the law itself? How does it incentivize this? Elie Mystal is the justice correspondent for the nation magazine and a regular on our show as Derek Chauvin's trial in the murder of George Floyd unfolded, Elie wrote an essay explaining how a 1989 Supreme Court case has become the primary legal enabler of police violence. He joins us again to explain that history and what can be done about it. Ellie, welcome back to the show.
Elie Mystal: Thank you so much for having me.
Kai: You have been watching the trial of Derek Chauvin and you wrote in The Nation that there's nothing interesting or novel about the defense strategy, his lawyers are arguing simply that police have the right to kill people at their own discretion. Before we get into the legal history behind that argument, just recap the argument itself in the context of this trial, for those who haven't been watching it play by play in the court, explain what you've seen of the defense?
Elie: Just to be clear, when you say watching what we really mean is being retraumatized by police violence behind my head every day for two weeks now. If you don't have to watch this trial, by all means like have an ice cream, do something else with your life. It's not fun. If you have been watching, there are a couple of threads the defence is pulling on, but a lot of it is smoke and mirrors. It's like, "Oh, maybe George Floyd was a superhuman, an incredible whole person that could have beat up for cops while handcuffed and unconscious."
On the other hand, maybe he was a eggshell tottering drug addict who could've died if you blew a feather on him and it just so happened that Derek Chauvin happened to place his knee around his neck area for [unintelligible 00:33:30] but he could have died from anything. The defence is just doing a lot of like, look at the money, look at the money, look at the money, whoa. Their core legal argument is that Derek Chauvin behaved reasonably on the scene.
The reason why they're trying to throw out this like maybe George Floyd was the incredible hulk who couldn't beat up four cops, or maybe he was just a drug addict who was going to die anyway. Is that either way, they're trying to say that what Chauvin did based on the information he had available was a reasonable action. It was reasonable to restrain Floyd in that manner, it was reasonable to restrain him for that long, is what they're trying to argue.
Kai: Just to lay down the basics here legally. The point here is that the Fourth Amendment is what protects us against violence by the cops or by the state in general, i guess. It includes this idea of reasonableness, explain the Fourth Amendment like one on one?
Elie: Fourth Amendment says that the state cannot do unreasonable search and seizure. Now, obviously the founding fathers did not define what unreasonable meant because the founding fathers were some unreasonable white men. They had some beliefs that would be canceled in this culture. Let's just put it like that. The way that phrase "unreasonable search and seizure" has been interpreted for most of American history is a reasonable man on the street standard.
I should add it is always a man, it has always been a white man, but it as a reasonable white man, what would they do? How would they think? How would they react? That is the standard for unreasonable search and seizure.
Over time the courts have increasingly interpreted that what a reasonable person would expect from the police is to my mind quite different than anything that approaches reason. Already we're in a world where the police can search you and sees you from patting down at your body to forcing you to take your breath. There are all kinds of things that the police can do already that I think question the reasonable man standard.
Kai: The seize part is the violence part. Is that what I'm to understand? They can't come and beat me up under the Fourth Amendment because that's unreasonable seizure.
Elie: Seizure is what we call bullets now I guess. We've determined that shooting you, beating you up physically assaulting you, we've determined that that is a kind of seizure, which I guess it is if we're going to use that archaic language. Sure. There are occasionally, Kai, I wouldn't lie to you, there are occasionally and there was one argument from the Supreme Court this term, cases where the cops argue that shooting people is not seizing them.
There was a New Mexico lady that tried to get away in her car. They shot her in the back, but she was able to drive away. They said that because she was able to drive away, that proves that shooting her three times in the back wasn't a seizure. The cops lost, but they tried it.
Kai: Well, okay. The Supreme Court, you bring us to the Supreme Court. we got the Fourth Amendment it says we're protected against this unreasonable seizure, which may or may not include bullets. Along comes 1989 in a case called Graham V Connor, which the Chauvin defence team has been citing repeatedly, you point out. This case is now foundational in deciding when and how cops get to hurt people. Let's walk through the history of that case. Who was Graham and what happened to him that was being litigated?
Elie: Dethorne Graham was a diabetic. This happened in the mid 80s. He went into a store to get some orange juice. He was having an issue. He went into the store. He immediately determined the line was too long for him to deal with it. I'm sure many New Yorkers have been in that situation. He went back into his car. His friend was actually driving the car and back into the car they drove off a cop who was outside the store observed a Black man walk in the store and immediately walked out and determined at that point that perhaps something suspicious had happened, perhaps he had done some--
I don't know what he would have done, but he trailed Dethorne Graham's car for a couple blocks. Pulled them over and at this point with the slow walk to the car there, "Let me see your license." Dethorne Graham is now in full diabetic shock. When they pull him out of the car, again, on suspicion of being in a store and then leaving-- Stopped for being in a store and leaving, they're saying he's resisting, he's in diabetic shock.
The friend, the driver is like, "Look, I have his card. I have his diabetes card. I have his letter. Just give him a drink, just give him some orange juice. That's all we're trying to do." Cops are not listening to him. They decide Dethorne is resisting arrest. They slam his head into the hood of the car because I don't know what the cops have about slamming heads into hoods. It's like why they joined the force. Slam has happened to the hood of his car, try to get him into his car.
He's just freaking out at this point, break his foot, get him down to the ground. At which point another cop actually goes to the store, which says nothing happened and they let him go. That was the seizure. That was the seizure that happened to Dethorne Graham. He sued for excessive force, violation of his rights, blah, blah, blah. Pointedly, he sued under the 14th amendment. He said, "This was a racial biased stop." When the case got to the Supreme Court, and I'll save you the procedural history.
When the case finally got to the Supreme Court, the conservatives on the court led by William Rehnquist, they converted his claim from a 14th Amendment, these cops were racist claim, to a Fourth Amendment these cops conducted an unreasonable search and seizure claim. I think that's always important to remember that this case that changes the way police can use force wasn't even what the man asks for, so just remember that.
Anyway, they convert it to a Fourth Amendment claim, and then they say, the Supreme Court says unanimously, by the way, this decision ended up including liberals, that the standard should not be what a reasonable person would do because obviously, a reasonable person would not beat the crap out of the diabetic. Can't argue that. The standard should not be what a reasonable person should do, it should be what a reasonable cop on the scene should do, and that changed everything then.
Kai: Why does that change everything? Explain why that's such a big difference.
Elie: Because now the standard for cop violence is whether another cop would be violent. It's like saying, "The standard of food is what my dog would eat." Well, that's not-- That completely changes what food is now, doesn't it?
Kai: Right.
Elie: Now all the cops have to say, "As long as these cops stick together." As long as the next cop and the next cop and the next cop says like, "Oh, I would've beat up Dethorne Graham. Oh, I would have definitely broken his foot. Oh, I would have broke two feet." You see how that violence-- it's literally a situation where violence begets violence.
Now, the reason why the liberal side on, I'll give them some-- I'm not going to completely trash them. The reason why the liberal side is not because before Graham V Connor, the standard was that you had to show that the cops acted unreasonably under the reasonable man standard, but you also had to show that they intended to harm you. They had to have a malicious intent when they were beating the crap out of you or whatever. Liberals felt like that was too high of a standard.
Kai: Because you could never prove intent.
Elie: Right. The cop, "I didn't mean to break his foot. It just happened when I was beating him up." The liberals thought that by moving it to a reasonable cop standard, you were actually making it easier to bring excessive force cases against the police, but history has shown that they've just made it harder because the cops always stick together, and they always tell each other, "Oh, this is reasonable. This is reasonable. This is reasonable." They're basically saying, "We can only judge police action based on police action," as opposed to based on something objective.
Kai: Well, what shifted for me a bit in my thinking when I read this piece because I didn't know about this case, is that when we hear these arguments about how monstrously super-strong fill in the blank Black person was when they got killed by the police, Eric Garner, Michael Brown, we're hearing it again with George Floyd, as you point out, that it's not just about smearing the victim. It's not just about this rhetorical racism, it's literal legal racism because it's setting up this argument.
Elie: Exactly. I'm so glad you said that because that's why I wrote the piece. They're not being racist idly, is the point. Like there is a legal incentive for them to have this racial bias in their arguments because the whole, "I fear for my life thing," that comes from Graham V Connor, what would a reasonable officer do if they feared for their life? Well, doesn't have to be a reasonable fear for their life, it has to be what another cop would fear for their life. All of that gets warped, and so trying to supercharge, superhumanize, and smear frankly the victim on the scene is how cops actually get away with it.
Kai: As we have seen.
Elie: I think it's one of the most wrongly decided cases in the Supreme Court canon that doesn't get talked about a lot partially because people know about it, but also because when you say it without the backstory, it sounds basically fair. Like, "Well, I'm just a regular Joe, what do I know about law enforcement?" Surely, the standard should be what other law enforcement would do, not what an average guy in the street. No, it should not be that. It should be what a reasonable citizen should do.
The Fourth Amendment was written to protect citizens from the police, not protect the police from accountability. It's a warping of the Fourth Amendment on the way Graham V Connor has come out, but I'm not on the Supreme Court.
Kai: But you're a lawyer and a Supreme Court scholar. It begs some more fundamental question for me, Elie, which is this idea that we turn to courts and the law for justice on stuff like this in the first place maybe is a failing effort. The disappointment that people feel at the end of these police prosecution trials is baked in. I don't know, I just want you to respond to that. How do you feel about that? Are we looking in the fundamentally wrong place for justice when we look to the courts for this?
Elie: It's a tough question. My initial reaction is the criminal justice system is the worst possible system, except for all the other ones that have been tried. [chuckles] I have no love for our current criminal justice system, but when you think about ending it-- Here's a great example, Kai, I've written about elsewhere. Think about the jury pool, now I have argued about this trial, about the Derek Chauvin trial, that I think the entire trial is performative.
I think the decision on guilt or acquittal was baked in the moment they sat the jury. I don't know which way is baked in, but the way that we select juries in this country is completely racially biased. To get on the Derek Chauvin jury, you had to generally not know anything about the case. Well, think about it this way, if you're the kind of person who lives in Minnesota, and doesn't know why hundreds of thousands of Black people around the country are protesting, then you're already susceptible to, "Cops get to kill Black people whenever they want."
You're already bias if you somehow have remained ignorant about why this trial is taking place, but that ignorance was the threshold issue to get onto this jury. That's wrong. That's a bad jury system. However, the system of picking juries and having juries decide these cases goes back to and I am not being hyperbolic, Athens. [chuckles] This is the best of humans have come up with for 3,000 years. [chuckles] As much as I can look at our jury system and be like, "This is terrible, this is wrong," the star chamber-like shows up or just Spanish inquisitors torturing people. Humans have just done worse than this, not better.
Is the criminal justice system the right way of handling issues of state-sponsored violence? No, but give me a better one because I'm thinking about this a lot, and I haven't come up with one yet. All I can come up with is ways to make this system not racist.
Kai: Well, along those lines, is there a political fix to Graham V Connor? How do we fix Graham V Connor then barring a Supreme Court deciding they were wrong?
Elie: You want the possible issue, or you want the right answer?
Kai: I want the answer.
Elie: The way to fix Graham V Connor is through legislation, we should have a national use of force guideline promulgated by the federal government that should apply to every single police locality. If the Supreme Court says that that is unconstitutional because of some federal's concerns, then we should pack justices on the Supreme Court until we get enough who think that it's constitutional, period, end of story. We cannot live in a country, we can no longer live in a country where the use of force is defined by the police, and it's defined differently by the police depending on which side of a county line I happen to have a broken taillight. That just has to stop.
Now, what should that new legislative standard be? That's where you get into a lot of different, I think, arguments or concerns. California made an effort to change their state standards and the police unions fought it bitterly. Cops argue that if you change the standard, if you make it so that you have to be right with 2020 hindsight, cops might hesitate on the job, and that's what I want. I want cops to hesitate before they shoot people.
Kai: Exactly.
Elie: My standard would be what I call reasonable in fact. If you think that the suspect has a gun and you shoot him, he better have a gun, because if he doesn't, it should be automatic strict liability jail time for you. You don't get an opportunity to be wrong. If you think he had a gun and you shoot and it's a cell phone or a wallet, or a refracted gas off of a planet, then guess what, you go to jail, end of story. Do not ask [unintelligible 00:48:45], do not collect $200. That would be my standard, that would be quite a difference that would make cops hesitate. That would make cops hesitate before they shot me or my kids. That's what I want. That's not what cops want.
I would set the standard at objectively correct. Other reformers will allow for some leeway for cops trying their best in a quick and difficult situation, but whatever we do, we need to change the standard for when cops are able to deploy deadly force.
[music]
Kai: Elie Mystal is the justice correspondent at The Nation magazine and a regular on this show. Thanks for coming back, Elie.
Elie: Thanks for having me.
[music]
Kai: United States of Anxiety is a production of WNYC Studios. Gerard Paul makes the podcast version, Kevin Bristow and Matthew Mirando were at the boards for the live show. Our team also includes Carolyn Adams, Emily Botein, Jenny Casas, Karen Frillmann, and Christopher Werth. Our theme music was written by Hannis Brown and performed by the Outer Borough Brass Band.
Veralyn Williams is our executive producer, and I am Kai Wright. You can keep in touch with me on Twitter at Kai_Wright. As always, please do join us for the live version "The Show" next Sunday 6:00 PM Eastern. Stream it at wnyc.org, or tell your smart speaker to play WNYC. Till then, thanks for listening, and take care of yourselves.
[music]
Copyright © 2021 New York Public Radio. All rights reserved. Visit our website terms of use at www.wnyc.org for further information.
New York Public Radio transcripts are created on a rush deadline, often by contractors. This text may not be in its final form and may be updated or revised in the future. Accuracy and availability may vary. The authoritative record of New York Public Radio's programming is the audio record.