Trump's Indictment: Georgia's Crucial Voters Respond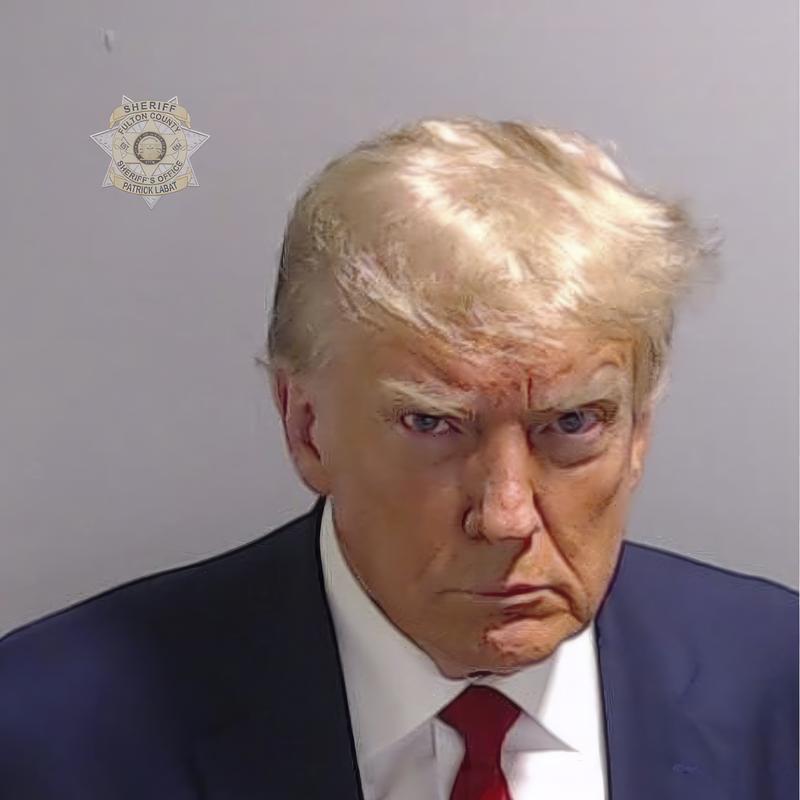 Transcript
Announcer: Listener-supported WNYC studios.
Regina de Heer: We're here in Washington DC. In front of the White House just a week after the fourth indictment of former President Donald Trump was announced. Do you care?
Speaker 2: I didn't have any knowledge of it. I mean, did you say he's been indicted?
Regina de Heer: He's been indicted.
Speaker 2: Oh, he's been indicted. Really? That's interesting. [laughs]
Speaker 3: Yes, I really, really care. That's the reason why I'm out here protesting.
Speaker 4: Only to the point that it's happened, but beyond that, no.
Speaker 5: I believe that he should be held accountable to the highest letter of the law.
Speaker 6: It's historical. It's never happened before. I think people need to pay attention because it's not good for the nation.
Speaker 7: He's dangerous. The man is really dangerous. He tell a lot of lies and he caused people to get into trouble, and he never gets into trouble himself. He's never held accountable.
[music]
Kai Wright: It's Notes from America. I'm Kai Wright. Welcome to the show. We have a special edition of Notes from America this week in partnership with our friends at WABE in Atlanta. Because, as you may have heard, former President Donald Trump was booked, complete with mugshot, at the Fulton County Jail in Atlanta this past week. He was 1 of 19 people indicted in an alleged conspiracy to overturn the lawful results of the 2020 election in Georgia, which Trump lost narrowly. It is the former president's fourth indictment.
Some have called it his most consequential. For many reasons, this is a humongous and difficult moment in the history of American democracy, not least of them being that Donald Trump remains the far and away frontrunner for winning the Republican presidential nomination. In that coming presidential election, Georgia's voters will almost certainly play a decisive role once again. Which brings us to the question, what's on the minds of folks in Georgia right now? To try to help answer that, I'm joined by Rose Scott.
She's the host of WABE's daily news magazine Closer Look, and she's been covering life in Atlanta for more than two decades. Rose, welcome back to Notes from America.
Rose Scott: Kai, thank you. I appreciate it. You make me sound old, brother.
Kai Wright: You are young and vital and wise all at once, Rose.
Rose Scott: Appreciate that.
Kai Wright: How is all of this landing in the Atlanta area? I mean, reading national news, it feels like the story of the century. Is this a dominant part of the local conversation or not so much?
Rose Scott: It is and I also think that perhaps people are a little bit relieved that all the international media and national media has gone away from the residents that live near and around the downtown area. As you mentioned, Georgia, as a state, has been in the national spotlight in all of this for the last couple of years at least. We're kind of used to it now.
Depending on whom you ask, Kai, you'll get different answers in terms of leading up to the indictment. Listen, we're not going to rehash. Was the election stolen? Because we all know the answer to that, right?
Kai Wright: That's done.
Rose Scott: Let's move that out the way. Now we get into obviously waiting on the trial and then there are some people who still want to talk about should an indictment even been handed up and we get into all those complexities. It depends on whom you ask. You probably will know what answers you're going to get.
Kai Wright: Is it a divisive conversation there, I guess, or maybe put it a different way? Is it a motivating conversation there? That's the real question. Are people like, "Yes, I want in this, this is going to impact my life."
Rose Scott: You're going to make me get emails because I'm representing all of Georgia, all of Atlanta.
Kai Wright: To your take as one of our wise experts.
Rose Scott: Kai, I think for a lot of people it's about accountability in all of this. I've been speaking to a lot of experts and analysts and strategists leading up to this moment. My Closer Look team does a really good job of making sure that we try to have voices from all different viewpoints, all different lenses about this. The bottom line is that even with all the excitement and all the press and everybody else here, it was a sad day. I don't care what side you're on. It's a sad day when you have a former president being indicted and then you see the mugshot.
I mean if we all want to point back to when we were in school and we learn about our forefathers and our founding fathers and what this nation was built upon and democracy and all of that. All of this flies in the face of that. It was a sad day. I don't care what your political leaning is or your ideology is. It's sad. We shouldn't have to deal with this. Yet also we're just a little bit over 24 hours away from three people being killed, three Black people being killed in Jacksonville through racist violence. Here we are, right?
Kai Wright: Our thoughts, by the way, are with folks in Jacksonville tonight. If you did miss the news, what Rose is talking about is there were three Black people were killed in Jacksonville in a Dollar General by a white gunman who then killed himself. He had Swastikas written on his rifle and just before that had been to the campus of a historically Black college nearby. That is meanwhile unfolding. Well, I do want to open our phones for Georgia listeners as well. We want to see if you guys can help us report this story.
We're going to take calls from all over the country later in this show, but for now, we want to hear from Georgia in particular. From a local perspective, how does this indictment matter? How much does it matter? How are you and your neighbors reacting to it? More than that, how much does the debate over democracy matter to you and your community? If your answer to any of those questions is, this does not matter in my community one bit, not at all, then what do you think is going to be important to Georgia voters in this coming election?
One place, Rose, that I'm particularly interested in hearing from, I'm hoping we'll get some calls from there are the suburbs around Atlanta.
Rose Scott: Sure.
Kai Wright: Because to me, they are like a microcosm of the national political culture and maybe one of the most pivotal places on our national political map as a consequence. I'm thinking about those districts where Republican Governor Brian Kemp won in 2022, but where also Democratic Senator Raphael Warnock won. There are not a lot of districts like that left in the country. Any sense of what the vibe is in those places these days? Big, broad question here, but what's the vibe in those suburbs right now?
Rose Scott: I want to back up a little bit because I think when you head into 2024 and this big question of although Georgia now is really considered a battleground state, Kai, it's still not crystal clear in terms of is the state red or blue? It used to be. Listen, Georgia had not gone to a Democratic president since Bill Clinton. It used to be Democrats could rely on Atlanta and a few counties around here. Then the rest of Georgia right, was always going to go to the Republicans but it's changing. It's not that simple.
I think in terms of the presidential election, and even though we've had the two most recent US Senate wins by John Ossoff and most recently Reverend Raphael Warnock, Democrats feel like they have some momentum here. I think the 2024 outcome is a major factor in deciding really what the political hue is of this Peach State. I think with Brian Kemp as our governor, as the governor of Georgia, and being able to come out against Donald Trump and his supporters and say the election was not stolen, once he got over the hurdle of beating a Trump candidate, it set him up.
He's a major player here. As a political strategist said to me, republicans are really going to try and get into Brian Kemp's base. The Kemp base, not the Republican base, but the Kemp base. There's a difference there because he's going to be key. Now, I don't know if he's going to run for president. I don't know any of that, but I know he's key. When you get into certain areas, obviously Marjorie Taylor Greene has her base, but when you get outside of Georgia, it really is going to depend on how well the Democrats are going to be able to persuade those undecided voters.
I really think those who are Republican, I think they're going to stick to that, and I think they'll vote Republican. There's still a lot of undecideds here, too, and I think that that's always been a challenge for Democrats. It was a challenge for Stacey Abrams.
Kai Wright: Start introducing us. We'll talk more about her after a break, but start introducing us to Fani Willis. As she is understood locally, she's the lead prosecutor in Fulton County overseeing this case. She's been a prosecutor for 19 years. Her press office says she's got a 90% conviction rate. Top line, what should we know about her?
Rose Scott: Well, I was first introduced to Fani Willis, years ago. I covered the Atlanta public schools cheating scandal. I covered one of the first trials for one of the educators who severed it was a different it was an intimidation case.
Kai Wright: Just to say this was a case in 2013. It's a really big national case in which she prosecuted a series of mostly Black school teachers for changing the results of a standardized test.
Rose Scott: Yes, in a nutshell. There are some other optics in there, Kai. I like to be fair brother. For Fani Willis and I'm watching her with the rest of the media in the courtroom. She's passionate. She's very audible. She comes with facts, as you would expect most prosecutors to come with facts. We can have another conversation about the RICO charges. It was thought that perhaps Fani Willis or some other prosecutor would succeed Paul Howard, who was a longtime Fulton County District Attorney. As she put it, she heard the cries from the community.
There have been some cases where folks thought Paul Howard didn't do a good job. We could go all the way back to the Superbowl murders here, and also Brian Nichols, and whether or not how all of that played out. Fani Willis said she answered the calls from the community. She beat Paul Howard, some didn't think she could. She beat Paul Howard, and so here she is now. She's a daughter of a Black Panther. For those that are in the HBCU space, when I say, Howard, I say HU. [laughs]
Kai Wright: Howard University. She was a graduate of Howard University.
Rose Scott: She's a bison. As far as the conviction rate, I can't confirm that. That's what they say, then that's fine. She definitely inherited a backlog I think, like so many offices due to the pandemic. I think that obviously, this is the biggest stage that she's going to be presented on since the cheating scandal.
Kai Wright: We need to take a break. I want to ask a little more about-- We're going to hear a little more about Fani Willis when we get back. This is a special edition of Notes from America in partnership with WABE in Atlanta. I'm Kai Wright and I'm joined by WABE's Rose Scott. We're taking calls from Georgians this hour. From a local perspective, how much does former President Trump's indictment or racketeering charges matter to you and your community and why? We'll talk more about Fani Willis after our break and we will hear from you. Stay with us.
[music]
Kousha: Hi, everyone. This is Kousha. I'm a producer. I want to remind you that if you have questions or comments about what you're listening to, we at the show would love to hear from you. Here's how. First, you can email us. The address is notes@wnyc.org. Second, you can send us a voice message. Just go to notesfromamerica.org and click on the green button a little bit down the page that says Start Recording. Finally, you can message us on Twitter and Instagram. The handle is @notes with Kai. However you want to reach us, we'd love to hear from you and maybe use your message on the show. All right, thanks. Talk to you soon.
[music]
Kai Wright: Welcome back. It's Notes from America. I'm Kai Wright. I'm joined by Rose Scott host and executive producer of Closer Look, which is a daily news magazine that airs on WABE in Atlanta. She's been covering Atlanta for a really long time. [laughter] We are partnering with WABE this week to have a conversation about how the fourth indictment of former President Donald Trump is landing in Georgia and in Atlanta. Rose, before we went to the break, you were giving us a bit of a profile of Fani Willis who is the prosecutor in this case.
Just to pull back a step really what I'm curious about is how she is thought of in Atlanta because as a district attorney, she's not as I understand it, one of the progressive reformers who have been vocal in recent years. She's more of a tough-on-crime type. Is that correct?
Rose Scott: I think that's a fair assessment. Also, I spoke to Fani Willis right after she was elected and she also believes in having a process that involves for certain defendants if they need some type of other conversion or some type of other services, that that'd be a path for them. Also, as you know here in Atlanta and it's not a secret, Atlanta has had a spike in crime throughout the pandemic like a lot of the cities. I think that is a fair assessment. She's also trying right now two cases involving rapper Young Thug and alleged affiliation with gangs and this then a third. I think it's a fair assessment to say that, yes tough on crime.
Kai Wright: She's got from Young Thug to Donald Trump on her docket.
Rose Scott: Well, there is a lot of jokes in there, but Kai I already got one email.
Kai Wright: We will leave it at that. Let's start taking some calls. Let's go to Jacqueline in Johns Creek, Georgia. Jacqueline, welcome to the show.
Jacqueline: Thank you.
Kai Wright: Jacqueline, do you have a sense of how this indictment is landing both either for you or for folks in Johns Creek?
Jacqueline: For me, I'm 83 years old, and I've lived all over the United States in my lifetime, but if these people are guilty, they need to pay for their crimes. If they're not guilty, that's fine, then they need to prove too, but they need to go to court. I'm tired of these people that can get off because their name is Trump, or they've got money, or they know how to work the system.
Kai Wright: It's a fairness question for you?
Jacqueline: When the Republican that was talking, I don't know whether they were debating but they were talking, when they raised their hand and said that they would still support Trump if he was convicted of a felony. They want a felony as a president? Does anyone think that's wrong? It's frustrating. He is a fool for me.
Kai Wright: Thank you for that Jacqueline. We got to vote for due process. Just so folks know, we're going to talk about that Republican debate are talking whichever one it was in some depth later in the show with Mona Charen from The Bulwark. Before we take the next call, it looks like Rose you were trying to get in there about something Jacqueline said.
Rose Scott: No. I just want to focus on [unintelligible 00:17:21] for those outside of the Atlanta in Georgia area, Johns Creek, it's in Fulton County. It's a northern suburb, a very affluent part of Fulton County. I'm glad that you're asking these questions, Kai, and that you're asking people to weigh in because I'm curious to hear from different parts of Fulton County as well to see what people have to say.
Kai Wright: Which is to say that was an unexpected response for that area to you?
Rose Scott: To me, yes.
Kai Wright: Yes. There we go. Let's go to Chuck in Alpharetta, Georgia.
Rose Scott: Alpharetta, come on, Kai--
Kai Wright: Alpharetta, Georgia. I'm sorry. I lived in Atlanta for a while.
Rose Scott: And look at you, Kai. All right now.
Kai Wright: Chuck in Alpharetta, Georgia. Chuck, welcome to the show.
Chuck: Thank you for having me.
Kai Wright: How were you feeling about the indictment? How did it land for you or how was it landing in your community? What do you want us to know?
Chuck: Well, I appreciate that politicians have freedom of speech and are able to lie, but in a courtroom, you cannot lie. The voters of Georgia deserve to know the truth. Somebody is lying. I don't presume to know who is lying, but I know someone is lying. Under oath, we are finally going to find out who.
Kai Wright: Chuck, can I ask in terms of just how much this is a motivating factor in your politics or in the politics with people around you? Does this feel like this is important or does this feel like this is a sideshow that has nothing to do with you?
Chuck: Well, I think it's important because we need to know that our ability to vote for our leaders is a pure process. This really goes back to who was lying about the results of the election because somebody was lying. We need to know that so that then we can have confidence as we go to vote.
Kai Wright: Okay. Thank you for that, Chuck. Let's go to James in Stone Mountain Georgia. James, welcome to the show.
James: I'm currently 66 approaching 67 years old. I think at this point, hearing the lady earlier at 83 years old, her statement was on point with mine. I think it's very important for us to show our children that we are able to tell the truth. The difference between the money and power and whatever, gangsterism or whatever turns the channel, it should be brought out and has to be brought out, and we're going to go into this AI world that we're talking about here. The truth has to be the light.
I think this indictment, the lady that has gone forward and put out all her energy and her life on the line to get to this point, I think it's applaudable. Myself speaking from the standpoint coming in 1965, my mother and I integrated a school system under the leadership of Charles Evers, who was Medgar Evers' brother. It's confusing to me to hear people who are supposed to be pro-civil rights and some of them don't know what they are. To me, Malcolm was on point, whether I was being misled and taken in the wrong direction with education we've been miseducated here because we're so--
I know you want to cut this short here, but to hear people so confused as to whether they're for Trump or they're for civil rights, that's what tricks my mind here as to where we need to be going. I can't see anything other than true. We've got to come up with the truth here.
Kai Wright: Thank you for that James. Before we take our next call, Rose, just to make sure I didn't miss something with James, in terms of this idea of people for civil rights versus for the truth. Is there a local debate there that I didn't know about, or is that just what James was feeling?
Rose Scott: No, I think and this is where we get into mix of this in terms of journalists, as opposed to those who are talk show hosts. I have a very good friend who is at another station, he's African American as identifies, he's very conservative, co-hosts a conservative viewpoint. Listen, elections are pivotal to our democratic process, free and fair elections. That's the core of it. We know that. I get what James is saying. If people have a different lens when it comes to challenging an election, as opposed to challenging an election and then trying to change the results. Now, there are two different things there, right?
Kai Wright: Right.
Rose Scott: As folks, as we watch this process online and folks, and listen, Kai, some folks are going to go into this, when the trial starts, their minds already made up, they don't care. Others are going to wait for the process to play out, and we shall see, but at the end of the day, folks are understanding why we are even at this pivotal point is because elections are tied to our democracy. If you can't understand that, I don't know what more I can do, or you or anybody else can do.
Kai Wright: It seems like a straightforward play.
Rose Scott: It does.
Kai Wright: Let's go to Kumar in Smyrna, Georgia. Kumar, welcome to the show.
Kumar: Hey, good evening. Thank you.
Kai Wright: Am I pronouncing your name correctly?
Kumar: Yes, it's actually Bureau Kumar.
Kai Wright: Okay. How was it landing for you?
Kumar: Yes, for me, I feel like this is a point in our country's history that has to, we have to go through it because we have to hold leaders accountable. I think this is something that Fani Willis is doing for the-- I guess, history in the making, I would say because she's taking a lot of risks like the other caller said, but she's putting her life on the line. As you can see all those frustrating that Trump's doing with the other previous indictments already. I think he's already starting with this one, too.
I feel like she needs to bring down the hammer on him to show that everybody is equal, everybody is the same in this country in terms of whether you're in office or not. Just like the previous caller said that, just because they have money, they're able to get out of it. I feel like we want to show that because if you are a leader or if you have power, you can't get out of something. The truth is the truth.
Kai Wright: Thank you for that. One interesting side note, Rose, in the story of these indictments that I want to touch on is the Fulton County Jail. All this talk about fairness is part of what's bringing it to mind. This is where all of the powerful people who were booked last week had to show up. In most stories about the booking, you'll see this aside that the jail is this infamous place in Atlanta that's under federal investigation, and that it's weird to see these powerful people there. What's the story with that jail?
Rose Scott: Jail is a mess. It's a mess. It is overcrowded. It is a backlog of folks who are still waiting to even go to trial. There are folks there who are detained for low-level offenses, but can't make bail. There are folks there who might need other services that the jail probably can't provide at the moment. Sheriff Patrick Labat inherited a mess of a jail. Let's be really clear about that. This is Atlanta's in this perfect storm of, we talk about law enforcement needs, needs of its people, and that intersection, and also how law enforcement engages with its people here.
We've had some deaths. Tragically, it seems like almost every other week, there is a press release, that an individual was found unresponsive, an individual died. Yes, it is a mess.
I was talking to one of my colleagues here who was reporting on Trump supporters in and around the jail and he happened to talk to someone who was coming out of the jail, who had been there for two weeks, and told my colleague Julien Virgin, "We didn't have showers for two weeks." It should be shut down. There's a debate about what do we do now. Sheriff Labat says he needs a jail that's about one point something billion dollars, Mercedes Benz stadium costs that much. It's a mess.
Kai Wright: It's a mess. This is where these folks were indicted, and when I hear all of this--
Rose Scott: Well, they get indicted, they got to get their mug shots and fingerprints like everybody else.
Kai Wright: Just like everybody else. I just hear as I'm hearing all of these callers talk about fairness. I can't shake that image of there's some degree of fairness, I guess that everybody has to show out there.
Rose Scott: Well, 18 of them were able to get a bond, but a $200,000 bond for Donald Trump, probably nothing, only 10% of that, but listen, the person who recently was found unresponsive who died at a $5,000 bond for allegedly stealing a bottle of Advil and had a heart condition and was found unresponsive. What's 10% of $5,000? There lies the problem, Kai.
Kai Wright: When you were last on the show, we talked a bit about the Atlanta area's overall evolution, both culturally and politically. We talked about how for years Atlanta has been understood as a primary destination in the so-called reverse migration of Black people from the North to the South, and how this has had an impact on the political culture obviously. Well, not obviously, but it has. What about beyond the Black, white binary in Atlanta, because also the Vietnamese American community, the Korean American community, of course, Latinos, certainly, the Atlanta area is rapidly diversifying.
I'm just curious how that diversity is showing up in the political culture in general, not just on this Trump question, but just in general, what does it mean for Atlanta and the Atlanta area to start to become this really diverse place?
Rose Scott: It's what Atlanta is supposed to be about. I'm a product of the Black Mecca law. I moved here in 1996 because of that law, because of my friends telling me to go to Atlanta, you're going to be a journalist, Atlanta says Black Mecca. Now, I have some issues with that, too, but I was in my 20s. I tell people all the time, and I'm asked this about Atlanta. I love the city, next to my hometown of St. Louis. I love this city for its promise of what it can be, because of its civil rights history, because of the institutions here, because of its philanthropic pathway here, but also to this, like other cities, Atlanta has had to, or it needs to really reconcile some of these divisions, and that includes the Black community. That includes the elites. Everyone always points to Maynard Jackson about being that template, that blueprint. I've said this a thousand times, everyone that runs for mayor gets elected as if I'm a product of what Maynard wanted. Some have been trying to do that and others have had some challenges, but if Atlanta is truly going to be this welcoming city in the city too busy to hate, it's got a lot, it's got issues, it's got to work through in terms of equity.
Those zip codes that Maynard Jackson talked about, some of those same zip codes are still having the same issues. Meanwhile, the city's developing, it's booming, but I love the city for the promise that it has and the abilities and it can be all those things that lured me here in the first place.
Kai Wright: That is lovely sentiment. Before we start to wrap up, just to shift gears a bit, speaking of Atlanta's history, this week is the 60th anniversary of the March on Washington for jobs and freedom Atlanta, the capital of the civil rights movement in many ways because of the King family's roots there. What do you think about right now as we're marking this anniversary? What's on your mind?
Rose Scott: Tomorrow on Closer Look plug we're going to actually examine this. While we can point to the strides and the achievements since 1963, and we're going to have folks offer reflection on this historic moment. I don't see some of the same issues then and now, but also I want to spotlight the role of women in the civil rights movement tomorrow with our guests. All our guests tomorrow on Closer Look are women, including Elizabeth Omilami, whose father is Hosea Williams who was there.
For me, I want to spotlight that. Also too, I know we're going to go to break, but if we're going to revisit these words of Dr. Martin Luthers King Jr., which everybody does every year, as he stood on the steps of Lincoln Memorial, we know there's a great deal of work that has to be done in terms of truly being this nation, Kai, free of inequities and injustices that are powered by policies.
Kai Wright: I do know. We're going to have to leave it there with Rose Scott. Rose is host of Closer Look, a daily news magazine airing on WABE in Atlanta. Thank you so much, Rose.
Rose Scott: Thank you, Kai.
[music]
Kai Wright: Thanks to everybody who called in. You can keep talking to us at notesfromamerica.org. Just look for the green record button and leave us a voicemail. Don't forget to include your name and where you're calling from. Notes From America is a production to WNYC Studios. A special thanks to WABE for partnering with us on tonight's show. I'm Kai Wright. I will talk to you next Sunday.
[music]
[00:32:07] [END OF AUDIO]
Copyright © 2023 New York Public Radio. All rights reserved. Visit our website terms of use at www.wnyc.org for further information.
New York Public Radio transcripts are created on a rush deadline, often by contractors. This text may not be in its final form and may be updated or revised in the future. Accuracy and availability may vary. The authoritative record of New York Public Radio's programming is the audio record.