The Promise and Failure of Cryptocurrency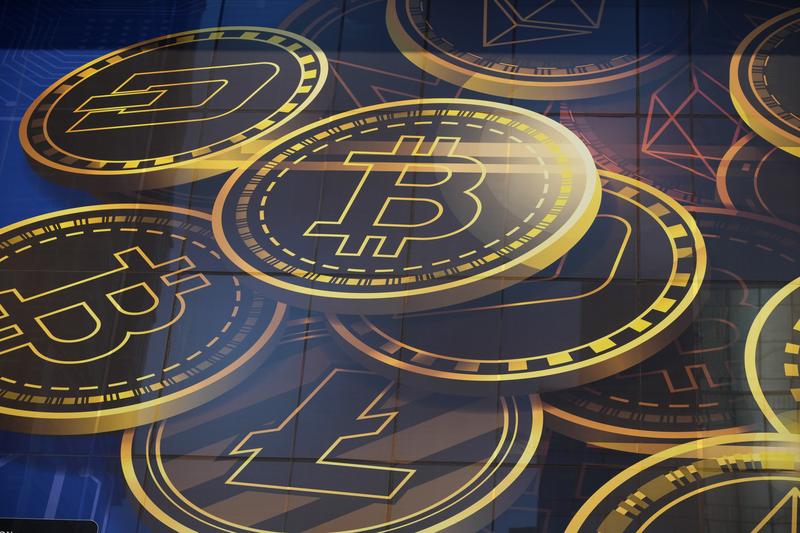 Transcript
Regina: When you think of cryptocurrency, what do you think of?
Anonymous: I think of a new opportunity with a money system, things change along with the technological age, and sometimes we have to move with new technology and new ways of doing things.
Kendall: Ooh, [chuckles] cryptocurrency to me feels a little scammy. [chuckles] I don't know a lot about it. I don't have any money to waste, but I am interested in understanding what it can do for me personally.
Robin: I don't have any money to waste, but I am interested in understanding what it can do for me personally.
Deborah: Cryptocurrency, I feel like it is very gendered, actually the men in my life talk about it and the women do not.
Kendall: It also feels a little bit of disingenuousness when it comes to some of the celebrities endorsing it and trying to create a sense of urgency around it.
Anonyous: A lot of people are uncomfortable with that, but I believe there might be some opportunities there if we will let ourselves be open to it.
Kousha Navidar: Welcome to the show. I'm Kousha Navidar, filling in for Kai Wright. The first time I heard about cryptocurrency, it was 2013. I was in grad school for public policy. A professor told us about this thing, this new currency called Bitcoin. No, you couldn't put it in a bank or use it in a store, unless you counted one random pizza shop on campus. The real value of Bitcoin we were told, was that you didn't need a bank to use it.
For the public policy nerds in the room, you could see the light bulbs go off. This technology so it seemed, could empower people who the traditional banking system leaves behind. People without a credit score, first generation immigrants who have to send money back home, communities living in places where the government is highly corrupt. Jump ahead about a decade, to 2021. The value of Bitcoin has skyrocketed. People are getting rich on paper and suddenly the conversation around cryptocurrency is different. It's less about how we can use the technology and more about not missing your chance to get rich. The people talking about Bitcoin aren't professors in universities, it's celebrities, athletes, it's Alec Baldwin.
Alec Baldwin: Let me guess. You're too busy to watch this ad, just like you were too busy to invest in Bitcoin.
Steph Curry: This is Steph Curry. The world's leading expert on cryptocurrency. No, I'm not an expert and I don't need to be.
Tom Brady: A trade, are you sure?
Wealthsimple: Not a trade trade. I'm going to trade in crypto. How come only some people got the best financial tools? [laughter] What about everyone else?
Grayscale: Digital currencies like Bitcoin are the future.
Kousha Navidar: We know what happens and I'm going to be real with you. I invested and half of what I put in is gone. I want to be a little bit of a consumer guide here. Can crypto be a force for good, or is it really limited to just buying a slice of pizza? I want to hear what you think. If you've invested in crypto, what attracted you to it in the first place, and how do you feel now?
Let's get to it. I'm joined by Scott Astrada, a policy expert who works at the intersection of financial technology and consumer protection. He's on the teaching faculty at Georgetown Law and he works for a financial technology firm in San Francisco. Scott, welcome to the show.
Scott Astrada: Thank you so much for having me, Kousha.
Kousha Navidar: Absolutely. You've got a long list of accolades in this arena. You've testified before Congress multiple times on financial tech policy. You've authored a dozen articles on race, equity, and financial inclusion. It seems like you live, eat, and breathe financial tech and consumer protection. Can you tell me where does that passion come from?
Scott Astrada: Similar to you I'm always very, very excited and fill my nights with reading about the latest innovations and financial technology and Bitcoin, I would say. I was also late to the bus and also invested and also lost so much before I dug in a little deeper.
Kousha Navidar: Can you tell us about maybe the personal story that you might have bringing the conversation to today now?
Scott Astrada: Yes, a lot of my work as you mentioned, I've probably been in the public policy and financial technology space for about 10 to 12 years now. The work that I do is actually quite personal. I'm a first generation across the board, of my family first generation to be born in this country, first generation to finish college. First generation, even know what a 401(k) is.
My parents came here in the late '70s and unfortunately, had a very early experience to the worst side of the financial service system of those that they exclude and being ensnared in this shadow economy of payday lenders and rent to own and pawn shops unfortunately, that was a large part of how my family made a way in the world. From a very early age, I had a very deep sense of resentment and frustration toward that.
That manifested toward pursuing my studies in financial inclusion, especially along race and equity lines and really bringing a sense of what my family went through, what I'm trying to continually escape and bring that kind of lifeblood to what can sometimes be a little bit of a dry policy discussion when you get a little far in the weeds. Not saying I don't love diving deep and being a policy nerd as much as the next person, but a lot of my passion, a lot of my work is centered around bringing a little bit of life and a little bit of fire to this discussion because the stakes are high.
When we talk about financial inclusion, for me, it's not a conceptual novelty. It's my parents, my community, my friends that still are working through sometimes before the starting line to get ahead.
Kousha Navidar: Where did your family move from?
Scott Astrada: My family is from Córdoba, Argentina. There's about three or four generations of ranchers. The work ethic there to say it's strong is an understatement. As my father said, don't ever let me see you being bored, because there's plenty of things to do around the house. If you're up at 8:00 AM, you're sleeping in.
Kousha Navidar: Obviously your work ethic came through with how much work you're doing in this area now. I guess that brings us to your work with cryptocurrency and the technology behind it. I want to set the stakes for everyone and I don't want to get caught in the technical weeds here, but let's just say someone on the street asked you why this technology is special, what would you say? If they don't ever plan to invest or use crypto, why should they care?
Scott Astrada: That's a great question. If you'll indulge me, I promise you I'm not answering your question with a question, but for me, why folks should care about this is because it is one of those watershed moments in financial innovation. That there is an objective disruptive technology that has changed the game. Now, the questions of ethics and who is benefiting and who is it not, those are much needed follow-up questions, but the reason why this is important is because this is going to be a part of our lives.
Within the next few years and the next decade, this is going to be what ultimately online banking was in the early 2000's. How revolutionary it was in changing how our day-to-day financial lives, whether it's direct deposit, whether it's transferring money through Zelle, whether it's investing, whatever it is. It is that level of a technological disruption. The stakes are high to know what it's about. If this is your area of interest or passion, it's essential for you to know so you can have a voice to guide the ship in the right direction, so to speak.
Kousha Navidar: Let's talk about how it might serve communities that are often left behind in the traditional banking system, what do those communities look like, and what could this technology enable for them that wasn't possible before?
Scott Astrada: Great starting point. For me, the focus especially this discussion is the unbanked, the underbanked individuals that are in the crosshairs of some of the worst predatory actors in the space. Triple digit interest, payday loans, rent to own, installment lending of the worst kind, everything from your bread and butter pawn shop. Individuals that don't have access to a financial system that empowers them to build wealth, create savings, build an on ramp for generational economic mobility, they're left to the wolf, so to speak.
Many of that has been by design and I'm sure that can be the topic of a whole other discussion. Many times that's by design, sometimes it's the individuals who are building the system, so to speak inside and out from a technology, from a services point of view, don't reflect the individuals using the product, whether that's then credit invisibles, immigrant communities. By design or by actual exclusion, communities are pushed out of the mainstream financial system, and into the shadows and where some of these more nefarious actors operate.
Kousha Navidar: If you think about crypto, what could crypto offer these communities that they normally don't get and they're often left out of?
Scott Astrada: That I think is probably the second or third follow-up of where it can be a driver of financial inclusion. I think where we are in the present, the technology is so new. I'll probably take about three minutes just for context, in terms of what cryptocurrency is for the focus of this discussion. When somebody says cryptocurrency, usually what comes to mind is an actual Bitcoin, Litecoin, Dogecoin. For the purpose of financial inclusion, it's more productive to think of cryptocurrency as an exchange, an exchange of digital assets done 100% online.
What that means is, if I go right now and buy something in Amazon for $10, I can go to my bank account and it'll say $10 deducted from Scott's account. Then Amazon and their account will say $10 from Scott Atsrada for their product. Those two ledgers are not visible to anyone other than their owners. Cryptocurrency basically is a giant public ledger of that transaction of both where the money is coming from and where it's going to without the need for a financial institution. It's ultimately a public ledger where you can enter where money is coming from and where it's going to and it's verifiable.
Like I said, the technology is obviously much more complicated, but what it allows is that you ultimately, at the end of the day, don't need banks or financial institutions to facilitate this transaction. When we talk about banks who have minimum deposits, banks who have overdraft fees, banks who require sometimes credit to open up an account or do financial background checks, you ultimately are decentralizing the transaction and allowing one individual to transmit a digital asset to another directly.
Kousha Navidar: Could you say maybe if you were, let's say just a first-generation immigrant, for instance, and you needed to send money back home, but you had a lot of fees and maybe the people you were sending it back to didn't have access to the banks that they might be able to receive it, is this a place where crypto could make a difference?
Scott Astrada: Yes. If you have access to the internet and you have access to the network, you have access to transferring these digital assets. I have a lot of friends that send money back home that are first-generation and Western Union sometimes the closest one is two hours away from the place where the family lives. They have to coordinate, take a bus for two hours to get to the Western Union. If that money never shows up, they don't have the right confirmation number, the person called in sick that day, then that's a whole other day that person has to wait for those funds.
If you have access to the internet and you have access to the network and therefore you have access to transferring these digital assets back and forth. The biggest promise and if probably what you see in the news most is somebody investing $100 in Bitcoin, and then they wake up tomorrow and all of a sudden there's $10,000. That has gained up enough attention where people are thinking, "Oh, is this a possibility where I can build a retirement fund on this? Where I can put my savings in crypto and it's much better than in the savings?" That's can be a separate discussion. [crosstalk]
Kousha Navidar: Let's have that discussion in a second because we're about to hit a break. What I would love to hear from folks is, are you thinking about crypto in different ways? We'll be right back after the break.
[music]
Rahima: Hey everyone. This is Rahima, I'm a producer on the show. If any part of this episode resonates with you, we'd love to hear about it. What attracts you to crypto? Why do you invest in it or don't? We'd especially like to hear from people of color. Get your phone, record a message, and email it to us. The address is anxiety@wnyc.org, that's anxiety@wnyc.org. By the way, you can now stream our episodes live on YouTube. You can watch the show as it happens and interact with other listeners using the chat feature. Check us out Sunday nights at 6:00 PM on WNYC's channel. Just go to YouTube and search for WNYC. It's easy. Thanks. Back to the show.
[music]
Kousha Navidar: Welcome back. This is the United States of anxiety. I'm Kousha Navidar filling in for Kai Wright. This week we're talking about the promise and perhaps the failure of cryptocurrency I'm with Scott Astrada, a policy expert in financial technology and consumer protection who teaches at Georgetown Law. Scott, I'd like to get to one of the core questions we're thinking about right now, is this technology when it comes to communities that might be left behind by the traditional banking system, is it a force for good, for bad or something in the middle? I know that with this discussion, there's a lot to talk about with the environment and climate change because there's huge questions about how much of an effect this has on environmental sustainability. Help us make sense of this. How should we think about it?
Scott Astrada: Yes, I'll take the easy answer and say somewhere in the middle, but what I'll give you for that is the force for good, in terms of being a driver of financial inclusion is I think clearly we're far from that point where the technology is. Because if you look at what drives the crypto market, it's very similar to what drives any market, is who's making the money? Where is the profit from? At this point in the technological development, it's not yet "profitable" to be a driver for financial inclusion. It is an investment in a speculation vehicle.
The problem with that is what you alluded to is if individuals who don't have disposable income or putting money that should go into more stable or financial wealth-building options are putting in cryptocurrency. That's where it gets very problematic because the difference between say Shiba and Litecoin and Dogecoin is similar to the different internet browsers on the internet, Google, Chrome, Microsoft Explorer, they're all particular ways of organizing those transactions that I talked about.
What investors do is saying, which has the best technology to do this? What is the future of cryptocurrency? Is Bitcoin going to be the future of crypto? Is it Litecoin? Is it Doge? That's speculation right now because the technology is so new. That's similar to betting on lottery tickets as a long-term financial strategy. In my personal opinion, that is not the realm for true financial inclusion and wealth building, because you're talking about high stakes, retirement funds, safety and rainy day funds, those, once you start taking that type of money from communities, and then putting it into a speculative game of investment vehicles, that's where I get concerned in terms of where the failures are.
As an underlying technology where you can have individuals transferring digital assets without financial intermediaries, that means you don't have to worry about interest rates, exchange rates internationally, the transaction fees for these are tremendously minimal. In terms of the cost of sending it, similar to what you alluded to the environmental concern is drastic because the thousands and thousands of computers it takes to run these cryptocurrencies takes a lot of electricity and a tremendous amount of sustainability issues.
Kousha Navidar: Yes, and I think we want to pause there for a second because we have a caller. Before we go to that caller though, I just want to-- Someone, in particular, I'd like to offer to call in is Mayor Eric Adams. We know that you're working with crypto as part of your work in our city's government. You offer to get as part of your paychecks paid in crypto and Bitcoin, I believe. If you would like to call in and let us know what's on your mind with how it could serve communities that are often left behind, let us know. 212-433-WNYC. 212-433-9692. We have our first caller John from BQE. John, welcome to the show. Thanks for calling.
John: Hi. It's great to be on and thanks so much for taking my call. I'm just wondering why we're not I mean, Scott alluded to it briefly there, but we're not talking about--
Kousha Navidar: John, are you there. Did we lose you?
John: Many of these power plants and stuff that are getting opened up are actually in communities that are already struggling with a lot of pollution. Scott, this is for you. I wonder if you actually know what percentage of transactions right now are actually peer-to-peer and not just some speculative asset on a pollution casino.
Kousha Navidar: Yes. Thanks so much, John, for calling in. I heard two pieces there. The first part was this impact actually having a huge environmental impact on communities that are most susceptible. The second talking about what that percentage of peer-to-peer is. Scott, what do you think about that?
Scott Astrada: Yes, for the first one, it is a huge problem. In terms of the environmental impact of running that many computer systems on electrical grid where those power plants are being built.Many times the biggest Bitcoin mining systems are in Iceland because the amount of money it costs to even cool the amount of computers it takes is phenomenal, let alone the use of power.
One of the, I want to say, promises of these different coins. The difference say again, between Bitcoin, Litecoin, Dogecoin, Shiba coin, these are all different technologies that are capturing that transaction on that ledger I was talking about. Some of them are built on the premise that they are more efficient, that they take less and less computing power to actually transact. Their decrease in the carbon footprint that those would have. That is actually one of-- Now, whether that's a market employee or a verifiable claim is one thing, but there is at least an acknowledgment of that issue in some of the newer coins, or how they're the further iterations of those are happening.
As for the second question, it's hard for me to say because a lot of another big part that we haven't touched on is the anonymity of the ledger in blockchain. Which blockchain is not a cryptocurrency, it's actually a technology used by each coin so to speak to encrypt and ensure the integrity of that ledger so that ledger is you can't defraud it so to speak, that's a whole other discussion.
It's anonymous in that your particular name and personal information aren't on the ledger, but there are individual IDs. You can see from one wallet to another, X amount of Bitcoin left and X amount of Bitcoin was received, but you don't have access to who those people are or who those entities are. It's hard to get a sense of what percentage are individuals and institutional investors or speculators, but the purchases you can track. If $5 million of Bitcoin is transacted and then resold again in the next 30 seconds, that'll be captured on the ledger. Most likely that's an institutional investor when you're talking about those amounts. That's how you can back into it.
Kousha Navidar: We had another question from Carolyn in Greenwich, unfortunately, we lost the call, but she was wondering, is crypto really a tax dodge? This is something that I think is on the minds of a lot of folks right now that separates the have from the have-nots. Is crypto really just a vehicle for people who are already wealthy to get wealthier, or is it something different than that?
Scott Astrada: From a tax point of view, that is a very interesting question because that was front and center a lot of the last couple of years where now a lot of the big platforms that you can trade currency on are required to report gains and losses to the IRS. There is a record and you will have to pay that. Now, when you're trading off of those platforms and it's just you interacting directly with the ledger, obviously, there's much more space there to cover up income streams or actual gains and losses.
I think much like the other financial markets when you can move that much money very quickly and outside of financial institutions that have been designed to capture income when you're moving it off the grid, there is a lot of space for income manipulation as well when you're talking about directly interacting with the ledger and not one of the companies that I don't want to say names but some of the apps you can download to say, "Here's $500 buy me $500 in Bitcoin."
Kousha Navidar: It makes me also think about, you saying there's folks who are trying to move it off of traditional ways of tracking. How about for folks maybe on the other side of that coin, where they deal mostly with cash? There's a lot of folks, I guess the classic example in New York City is people who sell weed, they deal with a lot of cash historically, does cryptocurrency play any role in helping them be able to get more financial tools?
Scott Astrada: Definitely I'd say it's pretty much the antithesis of cash. I think almost pejoratively some of the marketing messages is that cash is a dinosaur and it doesn't account for a lot of communities that live in a cash economy, small business owners, immigrant communities. My mom to this day still has a jar of cash over the refrigerator as the Rainy Day Fund, because that's just part of her upbringing. That is another community.
I would say, unfortunately, an intention left behind by crypto where the moniker is cash is trash so to speak but it also opens up fraud at another level because there are a lot of reports where individuals will rely on somebody hearing about Bitcoin and buying into this get rich quick scheme and selling them actual tokens that have the Bitcoin logo, that are just fabricated nothing, but we'll sell these individuals for hundreds of dollars and say, "Here's your Bitcoin."
That type of fraud is actually more common than you would think of individuals just creating coins saying, "Here's a Bitcoin," and somebody who doesn't know that that's not actually a Bitcoin. People have lost hundreds of dollars in that sense.
Kousha Navidar: It's a predatory tool in that sense what you're describing.
Scott Astrada: Yes. I think it's the responsibility of the media sources that endorse this type of technology to also give all sides of the story. There's an obligation to educate as well as promote. If you're going to do one, you have to do both in my opinion.
Kousha Navidar: We have another caller Emmanuel from New Jersey. Emmanuel, welcome to the show. Thanks for calling.
Emmanuel: Hi. Thanks for taking my call. The question is going back to the Western Union example, how does the receiver use Bitcoin once the money is transferred to them? I'll take my answer off here.
Kousha Navidar: Wonderful. Thanks so much, Emmanuel. Scott, he's asking what does that process look like.
Scott Astrada: That a great question. I think that's one of the big issues as well, because if you have Bitcoin, where are you going to spend it? There's companies like Tesla, Microsoft, a couple of others that are initially like, "Hey, you could buy our products with Bitcoin," only to later backpedal on that. There's that story, the famous story I don't even know if it's true, an urban myth now where somebody in 2012 paid for a pizza with Bitcoin, and now that Bitcoin is worth $10 million. Any financial currency, if you don't have somebody that accepts that currency, you might as well have nothing.
Until there's a widespread acceptance of that Bitcoin, that question raises a perfectly salient point. What do you do with that Bitcoin? You can make transfer to another wallet, but if you're looking for direct purchase of goods and services that is polemicized by if you just Google crypto market crash today, you'll see how the crypto market has been decimated by the broader economic headwinds. That's again, a whole other episode.
Kousha Navidar: Yes, but it leads me to this other piece of it when you think about crypto as the asset in and of itself. Like you said, the market has fallen so much this year. For me, I'm thinking what's next? Is crypto here to stay or is it basically the tool-up bulb in the 1600s or for the millennials out there, the beanie babies of the '90s, what are we thinking about for crypto as we move forward?
Scott Astrada: My personal analogy would be, I would think of it as like the Dot-com bust in the early 2000s where you had new technology and you had the internet just breaking the horizon of mass consumption and the hundreds of internet companies that just sprung up overnight. Many of them didn't do anything, many of them didn't sell anything, but they all had the proper branding and investors were pouring millions and millions and millions of dollars.
Once that market imploded, the ones that survived that actually were legitimate businesses had a chance to develop and grow. Now, there's another question of what happened there and who benefited and who didn't, but I think similar to this is a reckoning for the crypto market is that there will be some companies and platforms that survive, and this might be that necessary iteration for the technology to become something that's more permanent and mainstream.
I think once that happens for me, what I get excited about is then once we have a reliable technology that's regulated with the consumer protections, you can build something that's really life-changing for low and moderate-income borrowers, individuals who've been marginalized from the financial system. You can build solutions on that, but right now it's so speculative, so new. I'm very skeptical of especially when it comes to low and moderate-income borrowers, communities of color, immigrant communities, the stakes are very high for mistakes for them. It isn't just an investment loss. It's somebody's generational trajectory.
Kousha Navidar: We've got time I think for one more question from our audience and this one actually comes online it's from YouTube. The question is about noncustodial accounts. What about them?
Scott Astrada: That is probably one of the things that's most forward-looking is that custodial accounts are so similar when you deposit $1,000 into your Bank of America or PNC or any bank account. I don't bank with either one of those just for transparency, they're actually holding your money for you. Then you have certain claims and certain obligations, certain protections from that. They are holding that even though you have a claim on the ownership.
Non-custodial accounts I think make things much more nuanced in that the owner of the underlying crypto asset is different from the individual that's putting their money on a platform that's then investing that money in cryptocurrency. For non-custodial accounts, I think that opens up the discussion a lot more than if we're just talking about traditional. Do you have an individual who has internet access, able to integrate with the blockchain directly, as opposed to somebody who is relying upon apps or third-party developers to create a platform where they give X amount of money, and then that money is invested.
If you Google voyage or bankruptcy, I think this is exactly what's at stake. In terms of a platform going under and everyone who had money invested in that platform, ultimately now doesn't have their money. Whatever was put-- [crosstalk]
Kousha Navidar: Was that how you invested in crypto?
Scott Astrada: I actually lost enough or I learned my lesson and pulled most of it out in that. I think this is not something I have a risk appetite for. It's not something that I'm interested in for investment purposes. I'm more interested in the policy implications of the technology. I like it to be as objective as possible on that so not anymore is the short answer.
Kousha Navidar: Last thing I want to ask you before we let you go and maybe just like one sentence, if you had advice for somebody listening at home, what would it be as they navigate crypto?
Scott Astrada: Yes. I'm not allowed to give financial advice. This isn't any, but one is, just be mindful of who you're giving your money to invest in. Because 99% chance you're not interacting with the ledger yourself, you're giving your money to someone else to do it for you. The fine print on those can be very scary. You should definitely read it and make sure you know who you're giving your money to especially when it comes to crypto.
Kousha Navidar: Scott Astrada is on the teaching faculty at Georgetown Law, and he works at the intersection of financial technology and consumer advocacy. Scott, thanks so much for joining us.
Scott Astrada: Good. Thank you so much for having me.
Kousha Navidar: Our conversation tonight is about cryptocurrency, who it serves, but like any technology that conversation needs to include the makers, the creators. We're going to talk to one of them right after this. Stay with us.
[music]
Welcome back. This is The United States of Anxiety. I'm Kousha Navidar filling in for Kai Wright. I love technology. I remember figuring out how to repurpose my mom's old PalmPilot to download a Harry Potter book so I could read them in the day they came out. I skipped the whole buy your books on Amazon requirements so please don't report me to Jeff Bezos. Technology isn't good or bad, it's how you use it.
I'm reminded of one of America's most influential innovators George Washington Carver, the scientist, the botanist, the inventor. He said the primary idea in all of my work was to help the farmer and fill the poor man's empty dinner pail. My idea is to help the man farthest down. This is why I have made every process just as simply as I could to put it within his reach. Three-quarters of a century later, we can hear the echo of that story.
I want to hear from a creator who's thinking about where we go next from here with cryptocurrency. Dr. Kortney Ziegler is a race and technology practitioner fellow at Stanford University. He's also the founder and CEO of WellMoney whose work and research focuses on building financial solutions and education for the black diaspora. Dr. Ziegler, welcome to the show.
Dr. Kortney Ziegler: Hey, Kousha, thanks so much for having me happy Sunday again.
Kousha Navidar: Happy Sunday. It's great to be here. You're calling in from quite far away. Is that right?
Dr. Kortney Ziegler: Yes. South Africa. It's almost 1:00 AM in the morning here, but I'm excited to have this conversation. I stayed up. Thanks for having me.
Kousha Navidar: I appreciate you burning that midnight oil with us. Thank you so much. Let's start off with your story. Not right now, but you generally do live in Oakland, California, an area that's at their intersection of tech and social justice. I imagine your interest in this space started even before you moved to the Bay. What was the first time you learned about crypto and how did you arrive at this space?
Dr. Kortney Ziegler: Yes I'm going to take it a little bit back. Thanks for sharing your repurposing your mom's PalmPilot's work. That's really awesome because when I was a kid, I was very interested in technology as well and just was really fascinated with the possibilities of the internet. I'm an '80s baby. We're right on the edge of the beginning of the personal computer and things like that. That totally fascinated me. I taught myself to code as a team when I first got a computer and just been in love ever since. I've had a really awesome trajectory working in the technology industry, building things with software, but also bringing my academic background into the space.
I was introduced to actually Dogecoin maybe 10 years ago. That was my first really serious introduction with cryptocurrency. It was before Bitcoin and that opened the doors to me about what Bitcoin was and digital money and the possibility of what it could do. I've just been a fan and a spectator ever since, just watching how it's grown, how it's become an investment asset, how it's become an underlying technology for the upcoming metaverse, and things like that. That's where I'm at now. I'm really just loving the way. Now it's like really interesting because it's so much, you even mentioned yourself losing money investing in cryptocurrencies as a lot of us have.
Kousha Navidar: Yes, I'll put it all out there. Right?
Dr. Kortney Ziegler: Definitely. Yes, who hasn't? If you haven't lost money in cryptocurrency are you even alive in the 21st century? I've just been really fascinated with how the potentiality of it. I know in the last segment you talked a little bit about what it could do and I'm still on the fence about what it could do because I'm just like, "Oh, that's really rad. There are certain instances where it's actually been used in ways that it should be designed for." We're still relying on banks. There's so much significant education that needs to be had with people to even really understand. There's so much design work that needs to go on for people to actually utilize apps that actually transfer Bitcoin because not everybody's going to be their own server. That's just not going to happen ever. I feel like no one-- [crosstalk]
Kousha Navidar: I'm so sorry to interrupt you, but it sparks something in me that I want to dig into a little bit because I honestly wasn't expecting you to say I'm still on the fence about it and you're a creator in this space. I want to really unpackage that. Let's start off with the people you're trying to serve. In your mind, who are the people that you're serving and how do you think they could be served by cryptocurrency?
Dr. Kortney Ziegler: Yes. Let me clarify why I'm on the fence, maybe I'm still like I believe in technology, I believe in the future, I believe in innovation. I think the ways that it's had mainstream adoption and by that, I mean not just use, but understanding NFTs and all of these things.
Kousha Navidar: That's transfer is non functionable token by the way for those people listening. It's a digital asset. Go ahead.
Dr. Kortney Ziegler: Yes, which is basically a digital asset, like shows proof of ownership. Think of an authenticator on a painting or something like a tangible painting, but have it in the digital world that's what NFT is, it's only used for one thing kind of token. We've seen it used really awesomely in ways that have actually generated wealth for young black creators in particular, people who have sold NFTs, who caught the wave when it was going up, who made tons of money from digital art, who were like really building communities and spaces and companies on the possibility and the ideas. That's what I think is really, really, really rad about crypto right now.
It's like there's ideas and imagination. It's really at the same time, scary to see that so many people thought it was a get-rich-quick space because a lot of people have to be honest, but the majority of people are not and they're going to lose their money and they're going to put their $20 in Dogecoin. I knew people who was doing this last year when doge was hot and Elon was pumping it by the way. People were like, "Yes, Doge," and put some money in it. They lost their $20, they lost their $50.
There's possibility but at the same time, I do see what the hype and the lack of I think knowledge about NFTs or a stock market, it's what they are. It goes up and down. It's valuable if people say it's valuable, it's not really that great if nobody wants it. There's so many cartoon apes now that are useless and that have drained people's wallets. That's where I'm like uh.
Kousha Navidar: Yes. Let's talk a little bit about the difference that you want to make. Talk about your work a little bit, how you're trying to use crypto to empower communities.
Dr. Kortney Ziegler: Yes. Thank you. I got more involved. I taught myself to trade and I was like, "This is really awesome." Just as a hobby I started teaching other people and this was maybe five years ago at this point. I was like, "Oh, I'm really providing a different type of education."
Also as a technologist myself, like bringing a little bit more to the beyond trading it's like, "This is how it could work." Blockchain technology, exactly what Scott was saying. Ledgers, public ledgers, all those things. Yes, my work now I'm building a company where we help people cover financial emergencies. We're dealing with people who cannot afford if they have a $400 emergency, their life is in grave danger. These are not people who are wanting to trade Bitcoin, no offense.
Bitcoin still like movements of cryptocurrencies still rely on banks, they still rely on exchanges that money has to outputted into a bank. There's still these infrastructures, that in theory, it seems to be cool. I'm really still behind the idea of remittances but there's still not a great service that does that use of crypto, but that's why I think it's awesome because there's room for innovation, there's still room for that. It's going to happen. It's just not there yet.
Kousha Navidar: Let's maybe talk about what might compel somebody to go into this space. I was just reading when I was researching for tonight's episode, this Pew Research poll from last year, it was saying 16% of all Americans have either invested already or engaged in some way with crypto and then the super interesting part for me as well was that Black, Hispanic, and Asian folks in America are doing this at higher rates than their white counterparts.
For me that that opens up a whole interesting question. One thing I hate doing, that I don't want to be doing here is conflating people of color with people who are either disadvantaged or et cetera because that's just a tire trope but what I am super interested in is from the perspective of somebody who is a person of color, what would compel this, statistical fact of them investing at higher rates?
Dr. Kortney Ziegler: The opportunity to get rich. That's the main thing. Like you mentioned in your intro, like celebrities and people, even people who were pushing this idea, we can build crypto cities, like Akon, for example. These ideas never materialized. In some instances, people are investing money, because they're trying to close the racial wealth gap that is part of the United States history. They see it as an opportunity and so people get taken advantage of, people don't have enough money to actually make any money from the investment in the first place.
Yes, there's this idea that we can repair this problematic history in United States of other people, people of color, Black people, all types of people who don't have access to generational wealth that you can get it through cryptocurrency. Yes, there were some people who, again, there's people who sell their art who have been successful for the NFTs. There are people who were in the beginning of the cartoon ape phase who got in early, but again, that's just stock market. If you get in early in a lot of things, and they're super successful, good luck to you, but that's not going to create wealth. For a group of people, it's just not there yet.
Kousha Navidar: Who do you think is getting rich off of this?
Dr. Kortney Ziegler: A lot of people. [laugh] Even myself, I didn't get rich from it, guys, let me be clear about that, but I did have Bitcoin before it was $3,000. I had those coins just because I worked in industry and had it from someone who gave me a Doge wallet a long, long, long time ago, but I didn't get rich from it. There are individuals who definitely I think, people in the United States, a lot of young people-- I don't know the actual demographics, I don't want to be like it's predominantly white people, because I don't know that but I do know that a lot of people across the globe before like Billy Connor, countries are starting to have regulations about how this money moves, because they want to get in on it too. Yes, a lot of people became crypto millionaires, for sure.
Kousha Navidar: We got a comment on our tweet that I want to be sure that I bring up. It talked about stablecoin, which I think is a specific area that might be nuanced here, can you talk a little bit just quickly what stablecoins are, and also how they may or may not be able to do what you're describing with empowering folks?
Dr. Kortney Ziegler: Yes, a stablecoin is-- Crypto in general, as we know Bitcoin is measured against Bitcoin, which is exceptionally volatile. [laugh] It could be $60,000 one day and then it crashes down to $15,000, who knows? It's going in that direction right now. A stablecoin is the idea that it's like a coin that is in line with the U.S. dollar for example, like Ether is a stablecoin. There will always be a dollar if the U.S. dollar is dollar.
The idea is that Bitcoin, sending it back and forth, it's great, if someone has a wallet, you still have again to have a bank. You still have to have some identity attached to it in some ways. A stablecoin is the same thing, but in theory, is supposed to avoid fluctuations in the market. It's a stablecoin. It will always be what it's supposed to be.
Kousha Navidar: When you think about in the future, is this a place where you could maybe be able to reclaim some economic activity if it's stable? I know that there's this whole this whole idea about putting a stake in a certain coin and being able to beat out interest rates that banks might offer, I know just enough to be dangerous I don't want to push out anything that I might not understand, but can you talk a little bit about that because it seems like it might be a path?
Dr. Kortney Ziegler: Yes. That's a great questions. I don't know if anybody has been-- If there's people listening or want to call in following the crypto markets but many, many, many hedge funds, crypto hedge fund and companies have gone bankrupt because people have defaulted on loans. Crypto is still a young technology, obviously but it's a very interesting, significant time. Some of these are firms are associated with stablecoins. I think that crypto and the technology, because it's cryptography could be useful but does it have to be tied to the stock market?
Does it have to be tied to something like that? Can it be used, I don't know, in different ways? Like I get it, it's about money and all these things, I just think that the people who are building or who have the ideas about how to better serve the underbanked, the people who are desperate in wealth, huge gaps are not necessarily the ones who have access to be building it. That's also a problem.
Again, that's why my company, right now we're using PayPal, we're not using crypto to get money to people, because people have emergencies. They need dollars right now. COVID was great, because I think it provided some education in terms of getting people more used to using digital money but yes, I'm glad to help all of this, hype about potential investments and all that stuff, which is great for some folks. We can get back to thinking about advanced technology. Let's really think about how we can use this in different ways.
Kousha Navidar: Maybe let's talk about one more idea there. 10 years from now, what do you hope is possible through crypto that isn't possible right now if you had a magic wand? Maybe just keep it to a minute in your response for our time.
Dr. Kortney Ziegler: Yes. I don't know. Actually getting money to people easier. Whatever that means. It's still difficult and expensive, no matter what platform you use.
Kousha Navidar: Do you think crypto could do that, feasibly? Because what you're talking about it's something to do it for a bank you're trying right now with PayPal?
Dr. Kortney Ziegler: Exactly. Even if it goes through a bank, it still could be an addendum to making processes much more smooth. I'm not a crypto builder and I don't contribute to any nodes or anything but I do think there could be worthwhile uses that even I, myself and other founders in the space are not really knowledgeable about because we don't have enough thinkers in the space for thinking about things other than how do we get rich quick.
Kousha Navidar: If you had one question, 10 seconds that you could ask somebody that might be listening to this that would help them think about crypto in a new way, what question would that be or something you want our audience to respond with?
Dr. Kortney Ziegler: Maybe a comment would be I think education is super important. How do you educate it? What do you know?
Kousha Navidar: That is super important. Dr. Kortney Ziegler is a race and technology practitioner fellow at Stanford University. He is also the founder and CEO of WellMoney, whose work and research focuses on building financial solutions and education for the Black diaspora. Thank you, Dr. Ziegler. If somebody wants to reach out to you, how can they do that?
Dr. Kortney Ziegler: Find me on LinkedIn, please.
Kousha Navidar: Okay.
Dr. Kortney Ziegler: Under my name. Thank you.
Kousha Navidar: Thank you so much.
Dr. Kortney Ziegler: Thanks for having me.
Kousha Navidar: Absolutely. The United States of Anxiety is a production of WNYC studios. Our theme music was written by Hannis Brown and performed by The Outer Borough Brass Band. Sound designed by Jared Paul. Nolan Ruiz was at the board for the live show. Special thanks to my purpose for this episode. Our team also includes Emily Botein, Regina de Heer, Karen Frillmann, Luke Green, Katie Steele, and Kai Wright. I'm Kousha Navidar. You can keep in touch with me on Twitter @KoushaNavidar. I want to know, what questions do you have about cryptocurrency that we didn't answer?
Send us a message and bonus points if it's a voice memo. Our email address is anxiety@wnyc.org. As always, I hope you'll join us for our next show next Sunday 6:00 PM Eastern. Kai will be back. You can stream it at wnyc.org or tell your speaker to play WNYC. Until then, thanks for listening. Take care of yourselves and each other
Copyright © 2022 New York Public Radio. All rights reserved. Visit our website terms of use at www.wnyc.org for further information.
New York Public Radio transcripts are created on a rush deadline, often by contractors. This text may not be in its final form and may be updated or revised in the future. Accuracy and availability may vary. The authoritative record of New York Public Radio's programming is the audio record.