Let Us Take You on an Pop Escapade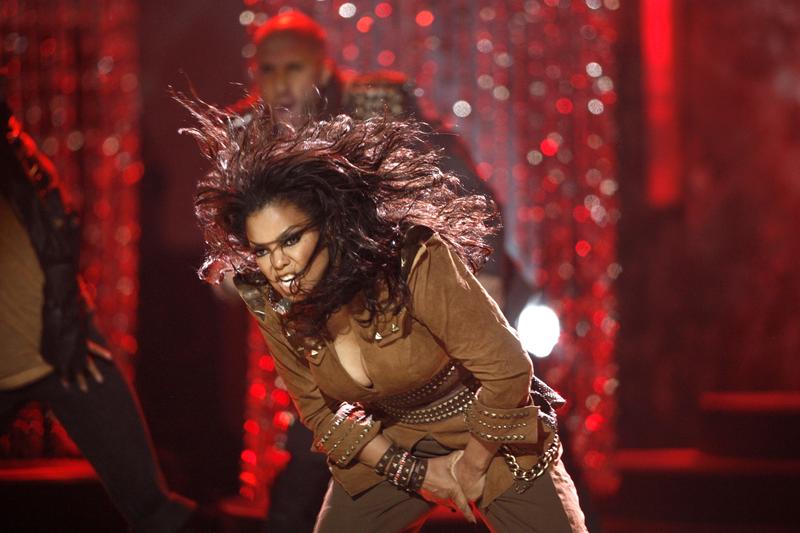 Transcript
Kai Wright: Hi, everybody, a reminder that we've changed things up in your feed a bit. As of this week, we've started releasing the show in segments. On Mondays, we'll give you the lead segments and today you're getting the second segment. The point here is we know our podcast listeners want more control over when and what you download, so we're giving you that. Of course, we now live streaming the show on YouTube each Sunday. That means you've got the option of going over to WNYC's YouTube channel to join us for the live show on Sundays at 6 PM Eastern, that way you can get the whole thing are just catching it later on YouTube on your own time.
Lots of ways to listen and just as important, lots of ways to lean in and talk to us about what you're hearing. Call us when you listen live, tweet at us, chat us in the YouTube, email us at anxiety@wnyc.org but do chime in if what you hear sparks a thought or a question, or even a story about yourself. Okay, here's the second part of this week's show.
[music]
Kai Wright: It is summer, a challenging summer to be sure but summer and that has us thinking about music. We've been talking on our team about the songs that have defined some of our summers, how in some ways, the music we dance around and sing out and love each other too when the days are long and hot, they're almost like these emotional time capsules like little vehicles for our personal stories and that got us thinking what if we asked you to share the summer music that you are feeling right now? What if we crowdsource a playlist for the summer of 2022? Going to be like sharing all of our personal stories of now.
At the end of this segment, I'm going to give you instructions on how to share with us and with each other, your song, one song for the summer of 2022 but first as inspiration to get you going we hit up somebody who's been sharing the stories behind music with readers and listeners for decades. Danyel Smith is the host of the Spotify podcast Black Girls Songbook. She is the former editor in chief of Vibe Magazine, among many other roles, novelist, an entrepreneur, a correspondent for many other magazines, and most recently, she's the author of the book Shine Bright a very personal history of Black women in pop. Danyel, thanks much for doing this.
Danyel Smith: It's wonderful to see you Kai and also I've just been thinking a lot about New York and I do miss it some and so it was wonderful to be back on what is really my longtime home station, so thank you so much for having me.
Kai Wright: I guess can we just start by just how has music shaped your life?
Danyel Smith: I always try to come up with what the exact metaphor is like bottling, is it my heart? Is it my spine? Is it my scan? Does it hold everything together, you know what I mean? Is it my lungs? Does music just allow me to breathe? I literally don't remember a time when music wasn't having an effect on me and usually that effect was positive.
Kai Wright: The Summer Jam, it's a funny thing to me because it's almost definitionally pop, its power is in the collective experience, it's about the mass audience but at the same time it's so deeply personal, we all or I have all these deeply personal memories about a given summer song usually tied to our youth or moments of optimism or just power that it feels like we need this summer honestly. I just want prod you to think about the Summer Jam.
Danyel Smith: What's funny is I think I didn't even start thinking of songs like as Summer Jams until I was coming of age in the Bay Area and going to basically KMEL Summer Jam and realizing like, "Oh, my god, yes, people really do listen to music like this annually. And then I got into it and then you get into the '90s and you have big songs like Ghetto Superstar. Do you remember how that did over the summer?
Ghetto superstar
That is what you are
Comin' from afar.
Danyel Smith: Let's dance, let's be free, let's be outside. As you mentioned let's be optimistic. Let's shake our booties. It's just freedom and if you've ever danced outside in the sunshine, man, it's a feeling like no other and to me, the best Summer Jam soundtrack those moments.
[music]
Kai Wright: Since Danyel's latest book, Shine bright is a personal history, we decided to jumpstart our summer 2022 playlists with some of the artists she writes about. Certainly, The Black women in her book have made some of the greatest, most enduring summer jams in all history. Danyel begins that history in an unlikely place with an 18th-century enslaved poet, a woman named Phyllis Wheatley.
Danyel Smith: She was named weirdly after the slave ship that brought her over the Phyllis but her owners, Mr. & Mrs. Wheatley, taught her to read and to write and she began writing these amazing poems and becoming known for writing these poems. Even as a young Black enslaved woman in pre-revolutionary Boston, she became known for writing these poems, and she couldn't really recite them publicly often in Boston, because it was pre-revolutionary Boston, everything was very segregated. She actually went with the son of her master to London, and performed her songs all over London, to cafe society there.
She sang them, she recited them, she was a part of a whole intellectual and artistic circle then, and then she came back to the United States and sadly died not that many years afterwards but what I think of when I think of Phyllis the first black global pop star.
Kai Wright: Yes, it's so different than the way she was taught to me at least. To think of it that way, it just breathes this new life in today.
Danyel Smith: I hope so.
Kai Wright: You divide the book into three parts. In the first part, you focus on the classics, give us an overview of what you're getting at in that section and can you think of a song that really exemplifies it?
Danyel Smith: One I think of the Dixie Cups, because they tend to be forgotten, if you ask somebody, have you heard of the Dixie Cups? They're like, "The Dixie Cups? A group? No," and then you say, "Go into the chapel," and they go yes.
[music]
Goin' to the chapel and we're gonna get married
Goin' to the chapel and we're gonna get married.
Danyel Smith: The thing is it's such a summer song actually because it's a song that's about weddings. It really is one of my favorite records of all time. It's a favorite of my mother and my mother's sisters. I don't know if I would believe in romance as hard as I do if I hadn't been indoctrinated into the romance called by the Dixies at a very young age. This first part of the book really was about foundation, but not just foundation, it's about women whose legacies have been somewhat minimized.
Even when I talked about Diana Ross, I'm very clear that I'm not going to spend a lot of time talking about Diana Ross's career as the leader of the Supremes but to talk about Diana Ross as the legendary and iconic solo artist she became after she left the group. I think that part of her career is so understudied and under interrogated and under-celebrated. I get very much into like, I'm coming out.
[music]
I'm coming.
Danyel Smith: I don't remember what month that song came out but I'm coming out is a summer song for all time. I want the world to know I got to let it show.
Kai Wright: Listen…
Danyel Smith: Right.
[music]
I want the world to know, got to let it show.
I'm coming out.
Kai Wright: I've to say there was an amazing rerelease of her big solo album from the '80s, Diana. They put it out again, I think in the early 2000s and for me, it must have been the summer of 2005 that that album became my soundtrack. Especially there were these two re-edits of two songs, No one gets the Prize and the Boss.
[music]
Kai Wright: One of my greatest summer memories is being on Fire Island with one of my closest friends and it's a fairly white environment out there, he's another Black gay man and he used to go regularly and he had this key carved out this space for himself where he would ship in all of us, his community and I just danced outside screaming to that song so mu-- It was so much more than the song, it was about-- And now I can't hear the song without it relating to that moment and that space that we created for ourselves. I'm not even being articulate about it.
Danyel Smith: It's such a great record. I think you're absolutely being wildly emotionally articulate about it because to me, that's what music does to us and for us. It blows us up but also reduces us to just like a puddle of feeling and then we rise back up out of it, it's so amazing and it can be so hypnotic and I've had so many moments listening to music especially live music, where I really felt and I'm not a fainting type of girl. I'm a, I'm a pretty, I'm a pretty sturdy little chick but I've had moments even of feeling lightheaded or like I was outside of myself.
This is maybe there was a couple of margaritas involved but nothing much else and it's such a wonderful just feeling of freedom and the way songs that say something that can mean something so intensely for you and mean something so intensely for me, and those two things may not have anything to do with each other at all.
Kai Wright: Yes and we're dancing to the same song at the same time and feeling different things.
Danyel Smith: It could be at the same party.
Kai Wright: All right. Those are the foundation. That part of your book that's the foundation. The second part covers two artists who are icons all to their own Whitney Houston and Aretha Franklin. Why these two, why clump these two together as separate from everything else?
Danyel Smith: I wanted to make sure they took up a significant part of the book because I think they matter so much to everything that came to be before them, and came to be after them. I don't know that pop music would look or sound anything like it does right now without Whitney and Aretha. I don't even say they're two of the most powerful Black female voices in the history of pop. I say they're two of the most important and powerful voices in the history of pop period overall. Those are my girls too and plus I wanted to talk about Whitney so much because I've interviewed Whitney and written about her a lot.
I wanted to talk about my interaction with her and what it means a lot of time for a Black woman journalist cultural critic, music critic, editor to talk to a Black woman artist of her stature in the world because what's wild about it is that it doesn't really happen that often.
Kai Wright: Yes still let's talk about that for a second. What was that like early in your career for you? Now there's not a lot of Black women who have that role, when you began there was even fewer.
Danyel Smith: It was lonely. It made me very focused though I will say that even though it's a lonely place, you do have your community, you do have at least I had a real sense of-- A real competitive spirit. If Rolling Stone was going to get a story with such and such then so were we? I do appreciate you asking. No, I do.
Kai Wright: Whitney and Aretha if you were to pick one song from one of them to enter into this summer 2022s playlist, can you think of one?
Danyel Smith: Okay I know just what I want. It's a cover that Whitney Houston did of Higher Love.
Kai Wright: Higher Love.
Danyel Smith: She did. Yes Whitney covered that song and it's such an amazing rendition. she turns it into a gospel.
Kai Wright: She does.
[music]
Bring me a higher love, bring me a higher love
Danyel Smith: You want to dance to it. You want to pray to it, you know what I mean? You want to meditate to it. You want to turn it up.
Kai Wright: We're getting tight on time but I can't not touch on Janet Jackson who you also discussed, you put her together with Mariah Carey, I don't know about that but [laughs] tell us why Janet Jackson, what do you think we need to know about Janet Jackson and is there a song from her cannon that you would include in this summer's playlist?
Danyel Smith: I think the main thing that people need to remember about Janet Jackson is that she chose to make it her goal to become the biggest pop star in the world when her brother was currently the biggest pop star in the world. Now see so that's just crazy. Like if she was your girlfriend and you guys were just at the bar and she just told you that, you would say girl you are drunk. Like what is wrong with you? You should be an actor. You're doing a great job with that. You should do that. Janet said no thank you, and on that note, I got these two Janet Jackson songs. We have to go back everyone, a lot of people think that Control is her first album no. It is her third album. Let's go to I believe the first album and let's go to Dream Street. We have to dream street, I can't even go into that whisper.
[music]
Danyel Smith: It's such a great song. She recorded it while she was still playing I think her name was Cleo on Fame, the Fame same television series, and then we got t go with Escapade because it's summertime.
Kai Wright: Literally because it's summertime.
Danyel Smith: Come on baby. Let's get away.
[music]
Danyel Smith: I love the fact that it's the girl saying that you're the boy, it's Janet Jackson saying what let me take you on a escapade.
Kai Wright: I think that's part-- I'm just thinking about this for the first time. That's part of the power in general of her music is that it is she's so in control as it were, and she's such the protagonist.
Danyel Smith: She is, she got that main character energy, you know what I mean? She is that girl. She's not waiting around for anyone to ask her to go on this escapade.
Kai Wright: Well speaking of protagonists you in by reflecting on Beyoncé and her accomplishments and what else is there to say about Beyoncé? I think one of the interesting things to think about in the book is this timeline from Phillis Wheatley to Beyoncé in the history of Black women as global superstars. I wonder if you have a Beyoncé song that evokes that journey.
Danyel Smith: Yes it's been like a relay race man. It's been like an ongoing relay race, and when you go from Phillis to Beyoncé I'm going to have to go to a Beyoncé's version of the Black National Anthem with every voice and sing when she sang in Coachella.
[music]
Danyel Smith: I talk about it a lot in Shine Bright. It's not just the bravery of that record because that record is-- That song I should say it's very brave. Whoever sings it whenever it's sung, whether it's sung by second graders, whether it's sung by an opera singer it doesn't matter. It's very brave for Black people to say we do not feel that we are completely being served by the actual National Anthem so we would like to have one of our own. Here it is and we're going to sing it all the time, that's bravery.
For Beyoncé to sing it at Coachella, and the very slowed down version that she sang in at Coachella at which the audience is usually anywhere from 2% to 4% maybe 5% African American Black any given year. She's like y'all going to get this Black National Anthem, and y'all will hear from me and James William Johnson today. That's what's going to happen.
Kai Wright: Whole still.
Danyel Smith: Just get comfortable in your seats because I'm not rushing through this song. I just feel like that record at Coachella is such a big summer moment. It's like let's go to that version of the Black National Anthem from the great Beyoncé Knowles-Carter.
Kai Wright: We have to stop it there. Those are Danyel Smith's contributions to our summer 2022 playlist, and so listeners now what are yours? Give us one song that's powering you through this summer and tell us something about why. Like what that song or artist means for you right now. Ideally, do this as a voice memo and email it to us at anxiety@wnyc.org, that's anxiety@wnyc.org. We'll collect them all into a Spotify playlist that we're going to share with you. Danyel Smith is author of Shine Bright: A very Personal History of Black Women in Pop and host of the Black Girl Songbook podcast on Spotify.
Danyel thank you for getting our playlist started and I hope you're going to come back to review what songs our listeners sent to us.
Danyel Smith: I'm always trying to come back to New York even if it's just via the radio and news so think of me again.
Kai Wright: Excellent.
Danyel Smith: Thank you so much, Kai.
Kai Wright: This is The United States of Anxiety. You can follow the show wherever you get your podcasts or find us @wnyc.org/anxiety. You can now also find us on WNYC's YouTube channel so do check it out and of course, find us right here next Sunday night. I'm Kai Wright, you can find me on both Twitter and Instagram at Kai_Wright That's K-A-I_Wright like to brothers, and thanks for spending time tonight. I'll see you next week.
[music]
[00:19:39] [END OF AUDIO]
Copyright © 2022 New York Public Radio. All rights reserved. Visit our website terms of use at www.wnyc.org for further information.
New York Public Radio transcripts are created on a rush deadline, often by contractors. This text may not be in its final form and may be updated or revised in the future. Accuracy and availability may vary. The authoritative record of New York Public Radio's programming is the audio record.