The Future of Work As We Know It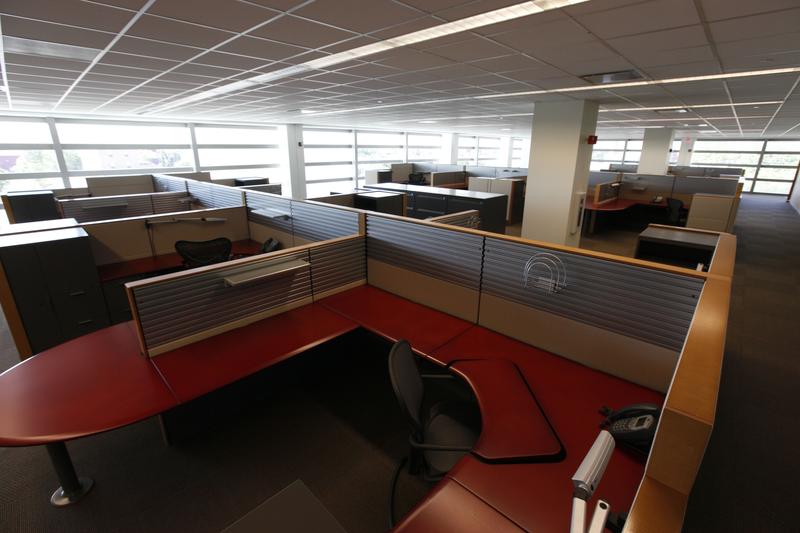 Transcript
[music]
Regina de Heer: If you didn't have to go into a job or have a job at all, what would you spend more of your time doing?
Jane: Wow, that is actually very conveniently time to question because I'm currently in between jobs. I'd love to say I'd do absolutely nothing, just sleep all day. Realistically, I'd get back into art, sewing, drawing, crocheting.
Illispa: Definitely taking care of myself, reading, and learning about things that I want to learn about.
Anonymous: Volunteer work and teaching others about the Bible, preaching.
Amy: I don't really do the whole traditional holiday season like most families do, so travelling would be my answer.
Ryan: I'd just move specifically, Mexico. Family has got some upbringing there and spent some there time as a childhood and it's very cheap to live there and a lot of good people.
[music]
Kai Wright: It's Notes from America. I'm Kai Wright. Welcome to the show and happy 2023. Let me acknowledge first that we are not talking about the absurdist drama that unfolded on Capitol Hill over the past week. Suffice to say, there is now finally a speaker of the House and theoretically, at least the new Congress can begin its work which is likely to be another absurdist journey for all of us over the next couple of years. What we are going to discuss in this show is the work the rest of us have to do each day, which is maybe something that this Congress should be thinking about actually.
I often repeat an anecdote about covering the 2018 congressional elections. You'll recall that they were a huge deal. The first elections of the Trump era, and there was a special election in Pennsylvania in a district just outside of Pittsburgh. It was really like the first election. I went along with one of the producers of this show to knock on doors in the district with a nonpartisan voter registration group. We wanted to know what people actually cared about other than Trump and Nancy Pelosi and everything that those names were supposed to represent to people. I will never forget what one woman said to me.
She was a middle-aged woman in this classically working-class place, largely white neighborhood. When I asked her what she cared about politically, she was like, "You know what? I care about the fact that I never see my family anymore. My kids, my grandkids, I don't see them all because all of us are always at work, and I want Congress to fix that." I thought, "Ma'am, I am ready to vote for that along with you," because the reality is that most of us spend most of our time working. I love my job, I am so blessed to have work that fulfills me that I do alongside people I love. Folks, the majority of my waking hours today have been spent on this job and the same will be true tomorrow and the day after, and the same is likely true for you as well.
I say all of that to say that I can't think of something that has a bigger impact on our lives and our society than our collective work, how we do it, where we do it, how we're treated while we're doing it. All of those things, they are just so in flux. We begin this year by talking with someone who has become an expert on Americans' relationships to our jobs. Anne Helen Petersen is author of the book Out of the Office: The Big Problem and Bigger Promise of Working From Home, which she co-wrote with her partner, journalist Charlie Warzel, we'll talk about that. She also writes a substack newsletter called Culture Study and hosts the podcast Work Appropriate which is all about how we do the due on our jobs. Anne, thanks so much for kicking off the year with this discussion with us.
Anne Helen Petersen: It is a pleasure to be here on a Sunday.
Kai Wright: On a Sunday, we are at work.
Anne Helen Petersen: [laughs]
Kai Wright: There you go.
Anne Helen Petersen: While you're at work.
Kai Wright: The encounter I just described, it's Pennsylvania, it took place in 2018. Pre-pandemic, before the massive shifts we've seen in our work culture and our labor markets over the past couple of years. I just wonder what you think about hearing that anecdote in the context of 2023. Does it sound like a report from Mars or something that is still very right now?
Anne Helen Petersen: I think that people still feel like they work all the time. I do think that a lot of people feel that they have unprecedented control over when and where they work. That doesn't mean that everyone has that control, but it does mean that in a lot of industries, there is more control than there has been for a very long time. I just think back to that period of time when I was going into an office in New York and we had pretty standardized times when you were expected to have your butt in the seat, and just how much time I spent getting ready for work, commuting, coming home, rush hour, subway traffic, all that stuff. Obviously, that's time but it's also just that feeling of my day during the week is entirely composed of getting to work, working, getting home from work, collapsing, and starting all over again.
Kai Wright: Recovering from work, starting all over again, worrying about work the next day.
Anne Helen Petersen: Starting all over again. On the weekend, you're so exhausted that you need one full day to recover, and feel like, "Oh, what about those things that I want to do because I live in the greatest city on earth?" Oh, but I don't have any time to do that because Sunday I have to start prepping for the existential. Sunday is scary, it's starting the workweek again.
Kai Wright: Yes. You're feeling like we are at least for again, some portion of the workforce, certainly not all, some portion of the workforce in an unprecedented moment of not having that where people have more control over their time.
Anne Helen Petersen: More control and with that, we have to say that caveat of a lot of people I know struggle, if they do have that control. I can work anytime, anywhere, also means I can work anytime, anywhere. They're struggling to turn off to take a legitimate vocation. I think that the bumpers between working and not working have almost entirely disappeared for anyone who's doing that portable work, which is sometimes called office work, knowledge work, whatever you want to call it.
Kai Wright: Well, we will get into all of that in some more detail later in the show. In your podcast, you answer listeners' questions about stuff they're facing at work in general. If you think about the premise I've offered for this conversation that works shapes so much of our individual lives and therefore it shapes so much of our society in general. If you reflect on the questions that you get from your listeners, is there a question you point to and say, "You know what? You want to understand American life in 2023? Take note of this question or this sentiment that I keep hearing." Is there something like that that you'd highlight?
Anne Helen Petersen: The question I get all the time is about managers. I think that's just about work. That is something at the very heart of work is how do we be good managers, how do we deal with bad managers at the same time. The other question that I feel is pretty 2023 to me, it's this interesting question of ambition of people trying to say, "Am I supposed to want more than this? I'm exhausted. I'm maybe in a slightly comfortable place or I'm so tired of striving all the time to get to a slightly more comfortable place where I just feel like there's nothing left."
Also, I think in a particularly post-pandemic or end-of-pandemic way, there's just a real refiguration of what your priorities are. The shift that I think has happened for a lot of people is trying to figure out. Before my life rotated around work. Every decision that I made in my life, all of it was for the betterment of my career. Sometimes that meant that family, hobbies, friendships, community, all of those things were secondary, if not non-existent. You have this clarifying moment of the pandemic which asks, how can I make work rotate around all of these other things that are actually really important to me? I think that that's something that people who weren't working, what are sometimes called passion jobs, jobs that are very, very strongly aligned with your identity as a person and your value as a person. Those people would say, "Of course, I'm not my job. Of course, my job is not my first priority. I have to do it to make money, but it's not who I am. I always try to figure out how to--" [crosstalk]
Kai Wright: It's not a new conversation.
Anne Helen Petersen: Right. It's more that I think that there are people who, especially millennials, I'll say, and generation on either side who are saying, "Wait, I'm in my late 30s, early 40s, I did all of this for a career? There's got to be something else here. I got to try to figure out what else is out there." I think that's an interesting moment that we're in.
Kai Wright: Well, listeners, you too have an opportunity to ask Anne Helen Petersen questions about your work life. She's done shows on management, on dealing with crappy work culture, on being a parent, working for yourself, all that stuff, all kinds of stuff. Let her try you out. If you don't have a question, I have one for you. How has your relationship to work changed in recent years? How has that change affected other parts of your life beyond work? Maybe it's your political views or your family life or how you show up in your community, anything. 844-745-TALK, that's 844-745-8255 or if you're on YouTube, drop it in the chat. We can be talking about changes that you welcome and maybe we're talking about changes that you do not welcome, but share your story. 844-745-TALK.
We're going to take a break in a couple of minutes, so we won't have time to finish what I'm about to ask you, but I want to at least get started. There are these two buzzwords that have defined the conversation about work in 2022 at least that I know you have strong feelings about. Quiet quitting and The Great Resignation. I want to dig into those a little bit. Just as a teaser, before we go into break, let's start with The Great Resignation and what you think people should understand about that phrase.
Anne Helen Petersen: What we know now is that it was incredibly overhyped, and I think it was a phrase that was used originally to describe a lot of people going through that process I was talking about before, refiguring, "Oh, what if I don't want to prioritize work number one in my life?" In actuality, it was actually a ton of people quitting jobs that were unsafe because of COVID, and they didn't want to have that exposure or exposure to meet people anymore. Then people dropping out of the workforce because they didn't have childcare. Very different than how it was commonly understood.
Kai Wright: Then this notion of, "Oh, now that I'm free of the shackles of capitalism, I think I'm going to chillax." It's a very different concept.
Anne Helen Petersen: Yes, yes. Well, and also quiet quitting, which is a phrase that was popularized by TikTok and I think was just a really useful way for younger people to understand, oh, there are different ways of approaching work than just hustling all the time. Then it was co-opted by places like The Wall Street Journal to say, "Look at all these workers who are lazy." Quiet quitting is just not sacrificing your entire life to your job. That's all quiet quitting is, there's no actual quiet quit-- There's not a button you can push that's like, "I'm quiet quitting now."
Kai Wright: Well, I wouldn't mind such a button, but anyway.
Anne Helen Petersen: I know, right? It's just chilling out a little bit. It's just not working yourself into the ground.
Kai Wright: I'm talking with Anne Helen Petersen, host of the podcast, Work Appropriate, and author most recently of the book, Out of Office: The Big Problem and Bigger Promise of Working from Home. We'll take your calls after a break.
[music]
Kousha: Hi, this is Kousha. I'm a producer on the show and I want to invite you to a special event for Notes from America. Join us for WNYC's annual Martin Luther King Jr. Day celebration. Live at the Apollo Theater here in New York City. It's going to be on Sunday, January 15th. We're doing our whole show from there and Kai's going to be moderating conversations that celebrate today's young activists. If you're going to be in the area, we'd love to see you there. Tickets are free, but they go fast. You can reserve them at wnyc.org/events, and if you can't make it in person, we'll also be live-streaming the event from WNYC's YouTube channel. Again, you can find out all the info and reserve your tickets at wnyc.org/events. Hope to see you there.
Kai Wright: It's Notes from America. I'm Kai Wright and I'm talking with Anne Helen Petersen, host of the podcast Work Appropriate, where she answers listener questions about managing this humongous part of our lives, our work, and she can take your questions about work tonight. Anne, let's go right to the phones. Let's go to Eric in Chicago. Eric, welcome to the show.
Eric: Hi. Thank you.
Kai Wright: Eric, do you either have a question or you want to tell us about what's changed for you?
Eric: Well, I would like to know what your guest feels about people who work in the service sector. So much of the news coverage over the pandemic has been on people's lives of working from home and how that's changed them, but there's a whole huge section of the economy that still has to go to work every day, whether it's in restaurants or grocery stores or taxis or in my case, I work at a garden center and we've had to do that. I've noticed a shift in people's focus about their commitment to their jobs, like what you guys were talking about and I want to know what you think about the fact that, well, there's people who still have to show up on time every day.
Kai Wright: That's right. Can I ask you, Eric, before Anne answers that just about yourself, have you experienced any shift in terms of just how you think about or feel about your work over the course of this pandemic?
Eric: Well, I'm an older person. I'm in my 50s, and so you and I come from an age group where you have to work. That's what you do to pay the bills and whatever else you can do in your other time is fine but I've noticed a change since the pandemic in that attitude with my younger coworkers. They seem less dedicated to work and more wanting to do what fulfills them and less of company loyalty. I'm wondering what your guest feels about that as far as a change in loyalty to companies and people's attitudes in the service sector report going to work.
Kai Wright: Thank you, Eric. What do you think, Anne?
Anne Helen Petersen: Well, I love this is our first question because I think that it allows us to touch on so many things that are actually as this caller said, missing oftentimes from conversations when we just talk about people who do have flexible work. The first thing I'd say is that I think we're always going to have people who have to be present in physical spaces for work. Until we figure out how to, I don't know, operate on ourselves, there are going to be different jobs that demand presence.
I think what we're seeing right now and what we saw over the pandemic was a shift to really try to demand that those jobs become better jobs. If you're going to demand presence, if you're going to have exposure to the virus, if you're going to have to deal with really crappy customers all the time, then I want to be paid a wage that's at very least a living wage. Maybe I want some benefits that make it so that I'm not constantly struggling. I want to have some solidity in my life and I think that you can see-- One way that people have been pushing back on the lack of that solidity is they have been quitting their jobs. They were quitting their jobs. They're saying, "I'll go get retrain for something else or I will--" [crosstalk]
Kai Wright: Again, this is what The Great Resignation was actually about. We know this for a fact at this point. There was a lot of service workers saying, "Now that I know that you will let me die, it's not worth it."
Anne Helen Petersen: Yes, my job as a server is not worth dying. Then the other thing you see is unionization efforts, which is actually a return to what we saw in the height of the unionization movement in the 20th century, the late 19th century is workers saying, "This is too dangerous, these conditions are too crappy. The way that we push back against companies that are exploiting us, our bodies, our willingness to show up to work, the way we push back is through solidarity." Whether it's at Starbucks or I've seen this in museums unionizing, all sorts of different places that are really trying to say, "How do I push back on this exploitation?"
I think especially in retail and in serving, in restaurants, in general, we are in this point of transition where restaurants are figuring out the way we were doing things before, it wasn't working. We kept it together barely, but the combination of really bad wages and then also a lot of abuse in these restaurants, we're saying, "Okay, what's the next step?
How are we going to configure working these sorts of jobs in the future?" I do think that right now, we are in a moment of transition as we figure that out.
Kai Wright: Let's go to TL also in Chicago. TL welcome to the show.
TL: Hi. Thank you so much for taking my call. I have a question and a comment. The comment is, is how to be balanced when the cost of inflation and the cost of living is so enormously expensive. The other thing that I have for a question is, as a woman of color always being paid less, even in white-collar work, how I'm always working, I'm always having two or three jobs, and it becomes very difficult not to do that because I'm always paid at the bottom.
I'm not sure what's working from home is if it's added value or become more of a hindrance because working from home, you're always being told it's a privilege and then you're always wanting to be stellar. Then I'm always trying to be excellent in responding to emails at 7, 8, 9 o'clock at night, so then work becomes a rat race. Of course, being a woman of color, it's harder to get a job and I'm a geriatric millennial. I'm not a Gen X but I have Gen-X work ethic, and I'm working really hard right now for less. I'd love to hear your comments on this.
Kai Wright: Thank you, TL. Particularly, that point about working at home and whether or not-- and worrying about do I have the ability to manage these existing disparities when I'm not in the office?
Anne Helen Petersen: Another great question, seriously. I think that the problem with working from home, particularly if you have an office that has not been smart about setting up what we call guardrails. Guardrails are different than boundaries because boundaries are incredibly easy to break. Boundaries are things-- that's how you show that you're a committed worker by saying like, "Oh, I set these boundaries, and then I continually break them. I continually show that I am a more dedicated worker by responding to email at 7:00 AM, responding to email at 11:00 PM. Checking my email when I'm on PTO, all of those things."
I think that smart companies are trying to figure out how do we set standards for everyone at the company, from leadership all the way down to new employees that says, "This is not what we do here, and the reason we don't do it is because that behavior burns people out." Then you get churn, you get unhappiness in the workplace, you get worse work product, less creativity, all of these things that if companies are looking in the long term in terms of not only saving money but also just like being a better company, they're thinking about these things. I've seen this in practice. There are companies that are really trying to be mindful about this.
Most companies are flying by the seat of their pants and are just like, "Oh, yes, of course. If people want to work more, let them work more. Let them show that they're a better employee." I'm really glad that the caller pointed out the fact that there are just different standards and different levels of work that are expected of women of color, in particular people of color, but women of color in particular. You have to show all the time, I am working hard, I'm working doubly hard than my coworkers who are not women of color. That is just an incredible burden.
Kai Wright: There's, I can think of that population in there, a number of folks who were this work from home-- ideally, again, talking about office work now where this work from home idea comes together with existing challenges. I think about people who are entering the workforce for the first time and are missing the connections there. I think about people who already had challenging environments for a whole host of reasons. How often does just that piece of it come up from your listeners in general? Just that like, "Listen, work was already hard because of X thing that is beyond my control, that's about my identity, or that's about my age or about my status. Now I have this on top of it."
Anne Helen Petersen: Yes. It's so deeply intersectional in so many different meanings of the term. Advice that I would give to someone who is mid-career, at a nonprofit is very different than advice that I would give to someone who is just starting out at a family business. Early career people, mid-career, later career, all of that advice is different. People who have management responsibilities, who don't have management responsibilities all of that is different. It also depends on what your office culture is, how they communicate online, what responsiveness is expected.
One thing that we talk a lot about in the podcast and also just in my work generally, is how some of the research that's been showing up this far into the pandemic. Slack Future Forum does this survey of thousands and thousands of people, they've done it every quarter. It's not just of people who use Slack, it's anyone who is working in a hybrid, remote, flexible situation. What they've seen over the course of the pandemic, one of the things that like always surprises people when I tell them is that feelings of belonging, the sense of belonging has actually gone up for employees of color over the course of the pandemic as they've been hybrid. That's counter to what I think a lot of people understand in terms of, "Oh, when we're in the office, there is more sense of belonging."
Kai Wright: Right. You don't have to deal with all the stuff that otherwise makes you feel alienated from your white work environment.
Anne Helen Petersen: Right. Totally, yes. A lot of offices have an established monoculture, and it is oftentimes, not always, but oftentimes a very white culture, a very masculine culture, a very heteronormative culture, and the work of fitting into that every day, that's work.
Kai Wright: Let's keep going because we got a lot of calls. Let's go to Julia in Manchester, New Hampshire. Julia, welcome to the show.
Julia: Hi, there. I am so excited to be chatting with you all. I work as a support employment specialist for a local ACT team. I specifically support people with dual disorders, a mental health disorder in addition to a substance misuse disorder and I was screaming at my radio because this impacted my work tremendously. I support folks that haven't been in the workforce for over 15 years for a number of different reasons, and certainly, within our Medicaid system, there's so many limitations to what people are able to do for work and how if they work this amount of hours, then this benefit will go down.
Then, unfortunately, because of the turnover and staffing issues that globally we're experiencing, a lot of my folks are dealing with clerical errors on the part of social security or other administrations. Unfortunately, their benefits are then docked and it really completely ruins whatever budget or savings they have. They're playing catch-up. One of the things I've noticed so much is that isolation really, really makes it so challenging to want to get back out into the workforce, especially when you're experiencing such personal and usually not visible symptoms. I've found it really interesting with the gig culture that has transpired over the last decade is that there's a real niche for individuals that do receive benefits to get back to work in ways that are meaningful for themselves and then of course be able to support themselves too.
Kai Wright: Thank you for that, Julia. There's a lot in there, Anne, if you want to jump in on any of it, but I'm also just broadening a little bit, thinking also about just all of the ways in which people feel very insecure right now around their jobs. There's people that-- Julia's talking about who have a variety of real-world challenges for being in the workplace, period. Then there's folks who are in the workplace who are terrified about losing their jobs right now. Respond to whatever you want to with Julia there, but then also speak about this broader insecurity, the period that we're entering into.
Anne Helen Petersen: To speak to the caller's point, I think there is a lot of conversation about how remote and flexible work has opened up a lot of jobs to people who are disabled and who couldn't for various reasons go into an office and sit in an office chair for six, eight hours a day. Who wanted to work, but who just physically, psychologically, whatever reason, that was not something that was available to them. Those people were finding work for the first time in a long time.
I think that there's that, and then there's also the fact, as she pointed out, that various slowdowns related to the intersection of the pandemic and worker churn and just lack of backup, any redundancy in the system that allows it so that when people quit that there are people there to fill those jobs. That has made it really difficult in all sorts of ways for people to get the resources, the things that they need. In this case, that includes the money that you live on from month to month.
I think sometimes we think about these conversations just in terms of like, "Oh, what is my inbox like?" or "What are my preferences in terms of my personal working situation?" without thinking about how this is part of this larger universe that has so many repercussions in so many different ways. What were we talking about the second half of the question?
Kai Wright: The overall insecurity, because I want to go back a little bit to what TL asked about with inflation, and then we are in this moment where the conversation is like, "Ooh, we need the Fed to raise interest rates further to create job loss, so that I don't have to pay as much for things," and just the anxiety that creates.
Anne Helen Petersen: If you're this age, you don't have to imagine, but imagine you are someone who graduated from high school or college straight into The Great Recession, and you spent years trying to find a job, trying to find any job that would get you a living wage. You might have gone into debt, you might have gone back to school, and incurred a lot of additional student debt. You might still be swimming in that student debt. You are years behind previous generations in terms of any savings, accrual, all those sorts of things. Just as you started to feel steady, just as maybe you put away that coveted, "Oh-crap fund," that covers emergencies, the pandemic hits.
With that early, those early months of the pandemic, there was so much uncertainty about what the economy was going to do. A lot of companies laid people off, put people on furloughs, all that things. You have that instability, things steady just a little bit during the pandemic, there's a [unintelligible 00:29:45] of power that is given to the worker for the first time in a very long time. Then as soon as that happens, [chuckles] then we have this massive inflation, we have the Fed raising interest rates because-- and this is something-- In your head-- To hear this, we have to create unemployment in order to reduce inflation. Just how incredibly contradictory that feels that I have to be worried about my job constantly or be unemployed in trying to scrap things together because of inflation to try to make-- I am the sacrifice.
Kai Wright: I am the sacrifice. The story that you have just told explains a lot about how people feel right now in the United States. Anne Helen Petersen is host of the podcast, Work Appropriate, and author of the book Out of Office, the Big Problem and Bigger Promise of Working From Home, which she co-wrote with her partner. She also writes a Substack newsletter called Culture Study. Anne, thank you for this time.
Anne Helen Petersen: Thank you so much. It was great.
[music]
Kai Wright: Notes from America is a production of WNYC studios. Find us wherever you get your podcast. Our live engineer was Matthew Miranda, mixing and music by Jared Paul, production, editing, and reporting by Karen Frillmann, Vanessa Handy, Regina de Heer, Rahima Nasa, Kousha, Navadaar, and Lindsay Foster Thomas. I'm Kai Wright. Thanks for hanging out with us tonight.
Copyright © 2023 New York Public Radio. All rights reserved. Visit our website terms of use at www.wnyc.org for further information.
New York Public Radio transcripts are created on a rush deadline, often by contractors. This text may not be in its final form and may be updated or revised in the future. Accuracy and availability may vary. The authoritative record of New York Public Radio's programming is the audio record