Everything's Changed. But Have You?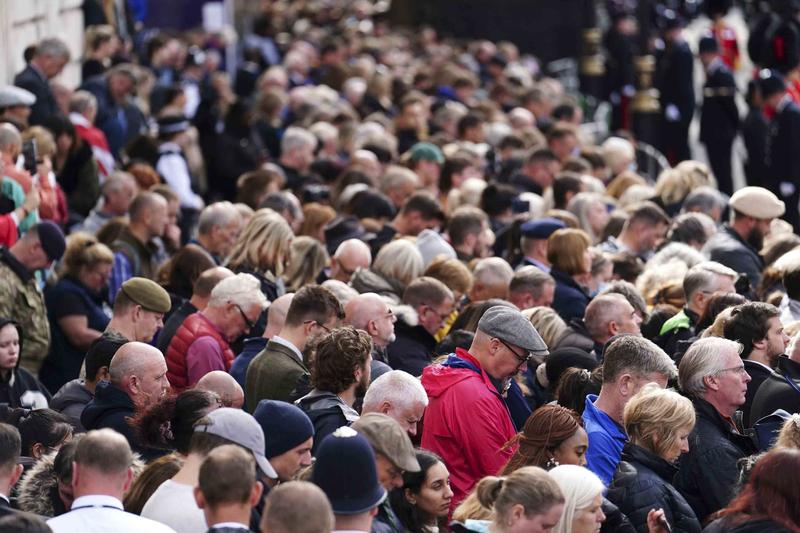 Transcript
[music]
Regina de Heer: How has the way you have lived or related with other people changed since the pandemic started?
Sarah: I actually got laid off, so then that was a huge hit to just how I was feeling about my career and everything like that.
Drew: I actually moved from Portland to Washington DC in the middle of the pandemic. The pandemic made me reflect on how society is in terms of social inequality.
Brianne: For me, I definitely feel like my empathy is increased in people.
Drew: I got a pandemic kitten. She is a little bit needy because I was home all the time during the pandemic that I've had to be more deliberate with my interactions with people. Everyone has all this free time, but unless you reach out to someone, you're not going to hear from them, and even now that has rolled over.
Kai Wright: It's Notes from America with Kai Wright and that is me. Welcome to the show. This is our first show as a national radio broadcast, so a special welcome to all of you who are joining from public radio stations around the country, shouts to listeners in Cleveland and northeast Ohio in Springfield, and around southern Illinois. Shouts up to New Hampshire and the Catskills and upstate New York and just to everybody from everywhere who's with us for the first time and of course to those of you in the New York area who have been with us for a while now.
A special shout to our listeners in Minnesota because my first guest is one of your very own. Angela Davis hosts a call-in show on Minnesota Public Radio every weekday, and she joins me to take your calls this week. Angela, thanks for helping us kick off this new era of our show.
Angela Davis: Oh, thank you for the invitation, and hello from Minnesota. Hi, Kai.
Kai Wright: All right. We're going to talk tonight about the ways in which we have changed as individuals over the past few years, and particularly the ways in which we relate to each other differently. The ways in which those changes also probably show up in our politics and our views about how we order society. Angela, you're an ideal person to think all of this through because your show is a lot about this kind of thing. How we order our lives and how we live together.
It's striking to me that you began it right after the epic year that created so much change in 2020, or right before 2020, I guess. What's your unique vantage point on this era as a consequence of that?
Angela Davis: Well, the show that I host here at Minnesota Public Radio, Kai, is a live call-in show. We bring in guests and then we open the phone lines and so our listeners can call in and talk with us and share their stories and ask their own questions. I think what we've really seen is that people are very aware that there's been an overall mental health decline and that none of us really is the best version of ourselves.
We're all walking around on eggshells and very aware that the way the world used to be is different now, and that we have to relate to one another differently. Move a little bit more slowly, have more grace, more compassion, more understanding. I think the last two and a half years have really triggered a lot of curiosity. People are questioning like, why do I think the way that I do it? Why are things the way they are? We've had a lot of conversations about the history and the culture and how did we get to this moment.
Kai Wright: We're going to unpack all of that over the first part of this show. Listeners, we're going to talk about a lot of these things, but really we want to hear from you as well. We want you to help convene, and help us launch this national conversation that we're going to convene here every week. Here's what I want to know. What's one thing that's changed in the way you relate to other people since 2020? How do you deal with or live with or work with other people, for instance?
What has changed for you and has that in turn changed your perspective on any political issue? Call us up at 844-745-TALK. That's 844-745-8255. You can also tweet at us. Our handle is #noteswithKai. That's notes with K-A-I, or if you're watching on YouTube, just drop it in the chat, so lots of ways to talk to us. The question again is what's one thing that's changed in the way you relate to other people since 2020? That's how you live with people, how you talk with people, maybe how you work with people, whatever it is.
What has changed for you and has that in turn changed your perspective about any political issue? 844-745-TALK. That's 844-745-8255. Angela, given that you're there in the Twin Cities, you have been living at the origin of one of the biggest shifts in the national conversation since 2020. George Floyd was of course killed in Minneapolis setting off a global conversation not only about police violence but about the value of Black life and racial justice generally. What have you seen and heard in the way people there relate to each other around the question of racial justice overall over the last couple of years?
Angela Davis: Well, I think there is a more heightened awareness that many Black Minnesotans are living a life that is very different than most white Minnesotans. We're known for having some of the most glaring inequalities, the biggest racial disparities in the nation here in Minnesota, and it shows up in many ways, in home ownership and household income and health issues, and healthcare, to every aspect of life it seems.
Again, a lot of people are asking questions about why is that so we've been doing a lot of talking about what happened generations ago to get us to this point where the conversations that Black families are having are so different than many of the white families in Minnesota, particularly when it comes to race. There's been a lot of debate and open discussion about things that just previously had not been openly talked about before, because people are aware that like, "Oh, there are a lot of differences here."
What comes to mind really, I did a talk show about the talk, which is in the Black community a conversation that many Black parents will have with their children about your interactions with police officers, so that if you are ever stopped by the police, how you should behave and what you should do to be protected so that no harm comes your way. It startled me that many white people say that they never knew that such a talk existed. Why would that be necessary? I think we're finding out how much we don't really know about each other and each other's cultures. Starting conversations that are uncomfortable and leaning into them with an openness to learn more about each other.
Kai Wright: How do you think that's manifesting itself in the political culture there? Minnesota, I should say, along with South Dakota and Virginia, are the first states to start voting properly in the general election that's coming up in November, and so that happened this weekend, but just in general, either in that election or just generally in the political culture, how do you think this shift is manifesting itself in the politics in Minnesota?
Angela Davis: Yes, I think for folks who are voting, they're really thinking about what matters most to them and leaning into that, and which candidates seem to be educated, not talking about degrees and how much experience they have in being in politics, but how are they living their lives and how have they demonstrated an openness to learn about all cultures and representing everyone and everyone's interest. I think that a lot of people are in some ways apathetic because they feel like, well, we've had all these conversations and we're not seeing change and so a lot of folks are really questioning, does my vote really matter because nothing seemed to be changing or the progress seems really slow.
Kai Wright: I'm also wondering about you doing this work as a Black woman.
Angela Davis: I'm a mess. I have a broken arm. I was off the air for three weeks because I realized I can't even walk and talk anymore Kai. I fell down and broke two bones in my elbow and twisted a bone in my forearm. As I've been reflecting and healing from that injury in the surgery, I've really been analyzing like, what am I doing? Well, I'm doing too much, and so you hear a lot of conversations about self-care and if you're not taking care of yourself, you can't fully help other people.
I think I've been processing and thinking about what is most important to me and what is my role in all of this. My first priority needs to be my own mental health and my own physical health before I could begin to help anybody else. I think that's a lot of what we're seeing in the workplace. You're seeing this workplace revolution. The people are redefining like, how am I spending my time? What really matters most and having time to reflect and then take action.
Kai Wright: Before a break, let's quickly hear from Lucy in Cleveland, Ohio. Lucy, welcome to the show.
Lucy: Hi there. How are you doing? Thank you.
Kai Wright: Thanks for calling. What's changed for you?
Lucy: What's really changed for me since the pandemic, and it was actually happening before the pandemic, but I've noticed it more keenly since then is just people are not communicating with each other anymore. I'm a very outgoing person. I like to talk about things and I like to find common ground. I'm noticing that people don't want to do that anymore.
There's no critical thinking, no common sense. The rhetoric has become very polarized, and I blame a lot of that on the past administration. I also blame it partly on the pandemic. There's something else inexplicable going on I can't put my finger on, but it's just this weird being ghosted by people so frequently whether I'm a consumer or a patient, or whatever it might be. I see it happening to other people as well, where there's just this lack of communication, lack of presence on the part of other people.
Kai Wright: The being ghosted part you mean where people just disappear on you mid-engagement. Interesting.
Lucy: It's happening at every level.
Kai Wright: To clarify, you're saying the way you think this is showing up in the political culture at least there in your world, is that that's part of what's feeding the polarization?
Lucy: Yes. Even in my own family, I can't talk about it. I'm not allowed to. I have a niece who lives in Sherman Oaks near LA and she said she can't stand coming here because nobody will talk about the truth. I live in Northeast Ohio and nobody will talk about the ugly truth of politics. It's not that I'm being ghosted personally, It's more that people are just, if you try to talk about something, you get ghosted or if you try to come up with critical thinking skills to offer.
I'm a writer, so I used a lot of that judgment in my writing. It just seems to be that nobody's thinking critically anymore. There's just this zombie-like blind following of a certain mentality in our culture. I feel like that's really been very divisive in our culture, the politics of it. It's really come down to every level of society including the family.
Kai Wright: Thank you for that Lucy. We're going to take a quick break. I'm talking with Angela Davis, host of Minnesota Public Radio's daily call-in show. We're asking you, what's one thing that's changed in the way you relate to other people since 2020? How you live with people, how you talk with people, and how has that changed, shown up in your political perspective about any given issue? When we come back, we will talk about our collective mental health and how that's changed the way we relate to each other and to ourselves. This is Notes From America. I'm Kai Wright. Stay with us.
[music]
Kousha Navidar: Hey everyone, this is Kousha. I'm a producer. Welcome to Notes From America with Kai Wright. We used to be called The United States of Anxiety, but starting this week, we've relaunched and not just with a new name. We've also started to broadcast the live show nationally every week. Don't worry. It's the same show with the same thought-provoking discussions. Now, it just has a wider audience and hopefully, more voices joining the conversation.
That's where you come in. We have some new ways you can talk to us. First, we have new social handles on Instagram and Twitter. We're @noteswithkai. Again, that's @noteswithkai. Those handles are where we'll be able to talk to you and you to us throughout the week and even during an episode. We've also got a new email address.
It's notes@wnyc.org. Again, that's notes@wnyc.org.
Whichever way you like to connect, we want to hear from you. For this week, tell us, have your relationships changed or has the way you relate to people changed in the ways that Kai and Angela are talking about? Or has their conversation brought something different up for you? Leave us a message, email us, tag us. Send us a voicemail. We'll be listening. All right. Thanks so much for being with us and talking with us. Hope to hear from you soon.
[music]
Speaker 1: How is your mental health?
Participant: Well, it's probably a great question for my husband, since he has to live with me. I think my mental health is good. I spend a lot of time outdoors. We're farmers. We try to be outdoors. We're blessed to have lots of open air and space and animals around us, and I think that's really good for one's soul and one's connection to the earth.
Participant: I am learning to recognize my own emotions more. I definitely have some pretty bad mental health issues. I know the only way I'm going to get through it is iif I learn how to recognize my feelings, and there's always consistent work to be done.
Participant: The pandemic was still an absolute nightmare, but now I'm like doing stuff that I enjoy and getting out and being able to be in the world around people and I'm really enjoying that.
Participant: My mental health is positive right now. I think generally I do have anxiety, like I have generalized anxiety disorder, but find coping mechanisms through therapy and also being tied to, I think community and being tied to activism is really what helps give me hope because it's where you find a greater meaning than yourself to be able to work through the daily struggles.
Participant: I think I might be in a better mental health state because I think it's a spiritual, mental, and a physical health. When we try to just say it's a mental health issue, it's not just a mental health issue. It's how healthy are people physically and how healthy are they spiritually.
Kai Wright: Welcome back to Notes From America with Kai Wright. That's me. It's our first national show. Welcome to all of you joining from around the country for the first time. I'm joined by Angela Davis, host of Minnesota Public Radio's daily call-in show. We are talking about the ways in which we have all changed as individuals over the past few years. The ways in which we relate to each other differently in particular, and the ways in which those changes probably show up in our politics and our view about how the society ought to be ordered.
On YouTube, Born to Teach says that since the pandemic started I wanted to know if someone was vaccinated, particularly because I live with a person with vulnerabilities.
It's definitely made me more hesitant to interact with neighbors that I think are not vaccinated. That's another note about more distance from community. Angela, you heard those voices we just played coming out of the break that our producer gathered in the streets this past week. You talk about mental health every single week on your show, every Wednesday, and so has this lack of community thing, has that been coming up a lot?
Angela Davis: I think where we've seen it the most has been with our young people the children, the teenagers, the young adults. I've done a couple of shows about the youth mental health crisis. We look at some of the data that the CDC has put out there. The CDC did a survey in 2021 where they talked to I think almost 8,000 young people, kids, and 4 out of 10 of them Kai reported feeling persistently sad, feeling hopeless. One out of five young people, teenagers said that they had considered suicide.
If you think about what these young people have witnessed in their homes during the pandemic, the job loss, maybe the depression, the addiction, just the upheaval they've witnessed in their homes and their caregivers being stressed and depressed, and how that has done to anxiety, it's very disturbing. I'm encouraged by the fact now that people are talking openly about their mental health and will won't hesitate to tell you if they're not okay but also that people have learned that we have to be protective of our joy.
You have to protect your joy. It's showing up in the workplace and people saying, "I'm not going to give the best parts of myself to a job and then come home and have nothing left for the people I love." Some, some good things have come out of this as well.
Kai Wright: You mentioned that youth study, which is really striking. It makes me think about the way in which some youth have had their lives politicized over the last year. I'm thinking about transgender and non-binary youth in particular. Their lives have become so politicized in terms of the fights over school curriculum and stuff like that. I just wonder, did you hear anything about that itself being a mental health stressor for young people?
Angela Davis: We know that children and teenagers in the LGBTQ community, they are targets of bullying. They deal with bullying at higher rates than other kids. They are finding their voice and being very open about who they are and how they want to be treated and holding people accountable when they're not supporting them. Doing what they can to make sure that they have an opportunity to live their lives like everybody else.
Again, this green light that has come on for folks to say, like, "You can express yourself and let folks know when they are hurting you mentally as well as hurting you physically." I think that is encouraging that the conversations are happening and it's moving people to action. It is also affecting how people are voting as well, how they're choosing candidates if they're willing to support.
Kai Wright: Based on whether or not, say more about that. What do you mean?
Angela Davis: That our candidates willing to take aside and be vocal about what they believe in and who they support. Not trying to stay in this middle lane and not really take aside on it. That's not okay anymore. You got to state what you stand for.
Kai Wright: Let's go to Joel in Saint Paul, Minnesota. Joel, welcome to the show.
Joel: Hello. My name is Joel. I'm from Saint Paul, Minnesota. Thank you.
Kai Wright: What has changed in the last couple of years in terms of how you relate to people?
Joel: Well, I happen to be a family physician in Saint Paul, and I have noticed a great deal of change in the way we communicate, both just in everyday life, but also in our professional lives. I think, like the last caller, I agree that this started even before the pandemic, in that we've become a much more isolated culture and a very digital culture. We're very much more reliant on technology to communicate rather than being engaged with each other in different ways. It does concern me. I think that we've become extremely linear and reactive. Politics is just an example of that.
Kai Wright: What about for yourself and the way you think Joel? Has this experience you're describing shifted anything for you in terms of how you think about how society should be ordered or how you think about any given political issue?
Joel: Yes, it seems that politics has taken a lot of precedent over a lot of things, but I think it concerns me because I've really been slanting more towards believing that there's a lot more corruption than I realized before, that there's a lot of things I'm concerned about with politics that makes me feel less represented than I once did. I don't really identify with being Republican or Democrat. I think a lot of people are in the middle of a lot of different issues, and one example is abortion. I personally don't believe that we should be telling women what to do with their bodies.
At the same time, I also have concerns about late third-trimester abortions and things like that. I think we have to have a much more complicated and abstract conversation rather than just a computer-mediated, linear conversation about it. It's complicated. We're not yet at a point in society where we can say that we're truly advancing ourselves as being able to communicate with each other better. I'm feeling that technology is making that harder.
Kai Wright: Thank you, Joel. Thanks for that call. Let's go to John, and I hope I pronounce this correctly. Oneonta, New York. I'm not pronouncing correctly. I know John, you're going to have to correct me, but welcome to the show.
John: Thank you. It's pronounced Oneonta.
Kai Wright: Oneonta. Where is Oneonta?
John: It's near Cooperstown, if you like baseball, Baseball Hall of Fame.
Kai Wright: Okay.
John: In the Casper.
Kai Wright: Got you.
John: I'm 75 and I'm a retired elementary principal. I have two elements that I'd like to share with you. One that changes is that with my own grandchildren, and my daughter just happened to talk to her an hour ago, is technology has taken on a whole new face in our society. For me, my daughter texts me instead of calling me to talk to me and my grandchildren do it too. That drives me crazy. I like to say that texting has its place, but if you want to have interpersonal relationships, you need to talk to people. That's one.
As an elementary principal, I can tell you in 2010 when I retired technology was just coming in, the computers were just coming in and a comment was made about bullying.
Well, that took got a whole new life because things were put out there in the computer world and the kids would say things and it was a little easier to identify who they were because it hadn't become as sophisticated as now. All these social platforms and people, you don't know how to defend yourself.
I would say what's really taken down a whole life of itself is how do we manage and how do my children manage my grandchildren, and then educating them on how much do you put out there, how much information you put out there. Everything's instant and how do you know if it's correct or not.
Kai Wright: John, I'm going to stop you there just for time, but thank you for that. These are two more calls, Angela, about some form of disconnection and distance one, because of technology and other because of politics.
Angela Davis: Kai, I did the show about how social media has changed us. Something that I found really interesting and surprised me is that one of the guests was telling me that with middle school and high school kids, that there is an expectation now on social media for them that you take a side, that you have a political stand and that it's no longer an option to say like, "Oh, I don't follow political issues. I don't really have an opinion about things." That's seen as a negative. It really surprised me that so early these conversations are happening with kids and teenagers.
You have to be pro this or against that, and you have to be willing to state it publicly. Where are they getting that message from? Why is that so loud in their worlds that they feel they have to take positions on things? I feel like when I was much younger, I was still coming into being and just trying to understand how things work. It's just another sign that you have to meet people where they are. On social media, a lot of these conversations that kids are having are actually about social issues.
Kai Wright: Yes. The one person on Twitter, [unintelligible 00:25:33] I think her name is pronounced, says, I consciously give grace and unearned gift in missed interactions with people I know and people I don't. I refrain from political opinions on social media. I'm not going to change anyone's mind. This is on a lot of people's minds is how social media has changed us over the last couple of years. Angela, I want to move to another topic. I know that you have talked about a lot on your show. You talk once a week about money and how we deal with our dollars.
Angela Davis: How this economy messed up our money.
Kai Wright: They have messed up our money out here. This has been another thing that I think has changed for a lot of people about the way they think about life lately or in the last couple of years. One thing you talked about recently that I think quietly might be a source of real radical change in the way people think about politics too in the coming future is multi-generational housing. Tell me what that show is about.
Angela Davis: Well, in the Black community we would call it moving back in with Mama now. What's happening is people are moving in with relatives. You might have grandparents, parents aunts, uncles, cousins, nieces, and nephews, children all under the same roof. Roof. Why? Because of the exorbitant cost of childcare and elder care. It makes good economic sense. People during the pandemic lost their jobs, quit their jobs, changed jobs, rent got out of control, people were paying or trying to pay their college loans back. It made good economic sense to like, what do we control?
Trying to remove some of the stigma of being an adult and living back with your parents again, that's happening. Young adults graduating from college or maybe leaving college and choosing to live with their parents or older folks selling their homes and moving in and combining their monthly household expenses with their adult kids. The number of families, the number of multi-generational households has increased quite a bit over the last couple of decades. Now, in some communities, particularly in immigrant communities and the Black communities, culturally, it's always been a thing. Right?
Kai Wright: Right. You grew up in your grandmother's house, right?
Angela Davis: I did. My grandparents raised me. In my own situation now with my husband and my college-aged kids, my mother-in-law moved in with us when our kids were infants to help us with childcare. That's just always the way that it's been, but people are now understanding that it can a lot of sense and be good also in terms of relationships and companionship and addressing loneliness.
You have the older folks helping out with childcare and the younger kids having the opportunity to build these relationships with adults in their lives. We've just seen some of the shade we used to throw at that going away. I think one the guest said, what do you call a 30-year-old man who lives with his mom? Smart, maybe.
Kai Wright: Well, I also wonder about how it will chip away, like what it does for our sense of connection as we've been talking about here all night it seems. Our sense of sacrifice for others, our ability to compromise with people, our ability to sort of face that we're not just individuals living out here trying to get as much money as we can out of capitalism, that we're independent in some ways. I do wonder, maybe I'm being naive, but I wonder if it shifts that.
Angela Davis: I think we're all reevaluating what matters, what brings us peace, what gives us hope, what makes us feel safe, and it's community and understanding each other and feeling as though we're living lives, I guess, with greater purpose. I think a lot of us are moving throughout the world a little bit differently than we did two and a half years ago. I think for me, I've really lowered my expectations, I think of folks and not putting my own way of viewing the world on other people and recognizing--
Kai Wright: Say more about that.
Angela Davis: Well, I think I have lived much of my life with very high standards for myself maybe even leaning into doing too much, but recognizing, well, not everybody thinks that way. Is that necessarily something to be applauded that you are extra, right? Isn't it okay to be enough?
Kai Wright: That's a word. Let's sneak in one more call from Van in Midwood, Brooklyn here in New York. Hey, Van. Welcome to the show.
Van: Hey. Yes. I live in Brooklyn but I actually lived in Minnesota for five years and met my wife there so my son was born in Minnesota.
Angela Davis: Yes, good women here in Minnesota.
Van: We go there a lot because lots of family there. What I called in with related to some of the things that were said. One of them actually has to do with education and remote education. My son actually is doing full-time remote school now. He's doing an online school run by George Washington University and that's something never would've considered if it weren't for a fact that he had to be remote.
He was in public school during COVID and then we switched him over because he actually has done a lot better remotely. He has ADHD and it was really overwhelming for him, and he would get in trouble a lot in school when it was in person, so that's one thing that I never would've thought of and something I'm paying attention to.
Angela Davis: I've heard that a lot of kids did better.
Kai Wright: I will have to leave it there Van, I'm sorry. The kids do better when they're at home and we'll have to leave this whole conversation here. Angela Davis is host of MPR News with Angela Davis, a daily call-in show on Minnesota Public Radio. You can also find it wherever you get your podcast. Angela, thanks for coming on.
Angela Davis: Thank you, Kai. Thank you for the time.
[music]
Kai Wright: This is Notes From America. We are a new national show inviting you into a conversation about the society we've built together and imagining what we might create together in the future. We are all about active listening, so if you heard anything you want to chime in about or question you want us to follow up on, send us a note, notes@wnyc.org, or hit us up on Twitter or Instagram at @noteswithkai.
Notes From America is a production of WNYC studios. You can follow us wherever you get your podcast or check us out on WNYC's YouTube channel. Our live engineers tonight are Matthew Miranda and Milton Ruiz. Our team also includes Karen Frillmann, Vanessa Handy, Regina de Heer, Rahima Nasa, Kousha Navidar, and Jared Paul. I am Kai Wright, and I want to thank you for spending this time with us. I'll talk to you next week.
Copyright © 2022 New York Public Radio. All rights reserved. Visit our website terms of use at www.wnyc.org for further information.
New York Public Radio transcripts are created on a rush deadline, often by contractors. This text may not be in its final form and may be updated or revised in the future. Accuracy and availability may vary. The authoritative record of New York Public Radio's programming is the audio record.