Gina Prince-Bythewood's Hollywood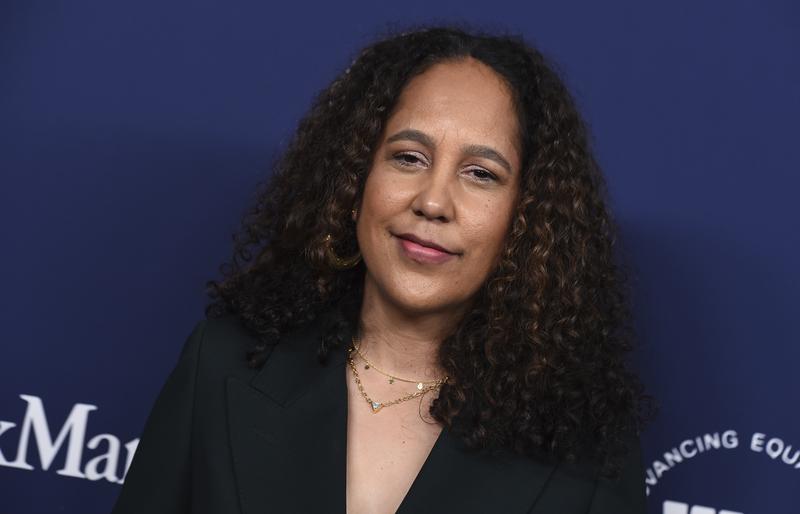 Transcript
Vanessa Handy: You saw The Woman King?
Speaker 1: Yes.
Vanessa Handy: Did you connect to the movie in any particular way?
Speaker 1: As a mother, I have a kid, and that part really inspired me because a mother's bond is never to be broken. You could see that.
Speaker 2: It was really nice to see people that looked like me doing cool stuff in movies, not just like a background role.
Vanessa Handy: Did you feel represented by the film?
Speaker 3: As a West-African person, being able to see what our culture looked like rendered so vividly in a movie that had such a big budget was just so fulfilling and so exciting.
Speaker 2: The vulnerability aspect, I definitely feel things, but I don't really show them because it's hard to as a Black woman. I definitely identified with that.
Speaker 1: It gave me goosebumps. I'm just like, "Wow, all these women sticking together coming to one common cause."
[music]
Kai Wright: It's Notes from America, I'm Kai Wright, and welcome to the show. The Oscars are next week and as happens almost every year, this Year's Academy Awards have forced yet another conversation about whether that institution actually values the work of Black people, of women, and of others who have had to make space for themselves in the cultural economy.
The Academy has never even nominated a Black woman for best director and has only nominated two women, period. This year, a lot of people thought that would change given all the buzz around the film, The Woman King, and all the honors that director Gina Prince-Bythewood has received. The movie enjoyed remarkable success at the box office. It was led by a big name star in Viola Davis. It received widespread critical acclaim, and frankly, it's exactly the kind of epic film that is often described as Oscar bait, and yet it received exactly zero nominations, zip, zilch, none, and certainly, no best director nod.
Gina Prince-Bythewood has not held her tongue about this snob. She told the Hollywood Reporter that The Woman King's total shutout is "a reflection of where the Academy stands and the consistent chasm between Black excellence and recognition." Sadly, this is not just an issue in Hollywood, but in every industry.
I caught up with Gina Prince-Bythewood right as The Woman King debuted on Netflix as the number one most watched film on that platform. Throughout her long career, she has been known in the industry as someone who is actively making space for women of color, both in front of and behind the camera. Our conversation is part of an ongoing series we're calling Black History is Now, and in the series, we're collecting the stories of people who are themselves living history and who are thinking about what came before them, what might come after them.
For Gina, she has said that The Woman King- which tells the story of an all female group of warriors in the Dahomey Kingdom of West Africa during the era of the Atlantic slave trade, Gina has said that this film represents everything she always dreamed about doing, so I asked her to explain why that's the case.
[music]
Gina Prince-Bythewood: I love historical epics. It's interesting, I had a desire to do it, but I knew that the industry was not caught up to my dream and so it remained a dream. This script came and it was a historical epic that centered us and centered Black women and told a part of our history that's been erased and when it wasn't erased, it was debased and told incorrectly. To be able to tell our history from our point of view, do the right research, the deep dive, and hear from those, the ancestors, whose story we're telling, it's an incredible feeling.
It was a profound experience to make this film with this group of women, these incredible actors and artists who were as passionate about telling the story and telling our story as I was on the continent. To have it have the impact that it has had, like I said, it's a dream.
Kai Wright: When you said it, the industry hadn't caught up to your dreams yet, what did you mean? Can you just spell that out a little more?
Gina Prince-Bythewood: The genres that we have been in have been limited and there hasn't been a historical epic. The last I think was the Shaka Zulu one. How long ago was that? I'm talking about the big historical epics of-- and certainly focused on the continent, a historical epic that doesn't start and say that our history begins with enslavement. Hollywood was not checking for that ever. It took Viola Davis and Cathy Schulman, Julius Tennon, and Maria Bello, our producers, took them six years to even find a place that would fund this film. Even then, when I came aboard, it took a year to get that green light.
I often say, but it's true, Black Panther absolutely showed Hollywood that we could make a film in this space and it would do well, but even then it was still a fight. Success begets success and now I'm happy that The Woman King and its success is now going to open the door for others to be able to tell those stories that they've been dreaming to do.
Kai Wright: Is it the historical epic part about it or the action film part about it? Because I was also like, "What does it mean for you to have made this as an action film?" Because, I don't want to say old school, but it's like a action film.
Gina Prince-Bythewood: A little bit, yes. It is Gladiator and The Last of the Meheecans. Those were the templates certainly, but again, look at the templates I'm naming. I think it's the size of the budget. I think it's the genre. I think it's who is fronting it, the fact that Black women were at the forefront of it. Obviously, John Boyega plays the king and he's phenomenal in it, but there was no template for this. Hollywood needs templates. They need to look at something and say, "Okay, that made money so if we make this, it'll make money."
There was no comp for this and so it was a leap of faith. It does show the power of having a Black head of studio. There's only two in our entire industry and Nicole Brown is one of them. She heads up TriStar and she fought for this. She saw the value in it and fought for it.
[music]
Kai Wright: Gina Prince-Bythewood stepped into Hollywood at a special time in popular culture. It was the early 1990s, and we've talked about this era before in Black music. The moment when hip hop and RnB began to just dominate pop, but there was an analogous movement happening in film and TV at the time, and there was just this eruption of shows and movies made by and for young Black people. It was perhaps best represented by the sitcom, A Different World.
[music]
Kai Wright: This was a spinoff of The Cosby Show set on the campus of a fictional historically Black college and featuring the sweet, silly, stylish adventures of a group of Gen X Black folks. The lead characters, Dwayne and Whitley, became iconic roles and a young Gina Prince-Bythewood got a chance to write their stories.
Gina Prince-Bythewood: I was so blessed to step into the industry in the way that I did. It was my first job. I was 22 and less than a year out of college. A Different World is my favorite show. To be able to go on there and go from watching Dwayne and Whitley to writing for Dwayne and Whitley was amazing. The show was run by Black women, Susan Fales-Hill, and she was young. She was like 29 years old running this top show.
Debbie Allen was the producing director running it. Yvette Lee Bowser, who was a producer who has had great success in this industry, she took me under her wing and taught me so much. I had these Black women surrounding me, protecting me, but also it was my normal to see Black women running it. It was just an incredible time.
The other amazing thing was learning that the enrollment at HBCUs went up dramatically because of the show. To learn and understand the power of what we do that early in my career has never left me; the power of image and our image and how it can be used in such positive ways like that. I'm so blessed to have started on A Different World 100%.
Kai Wright: You said it was your normal to be surrounded by these Black women. Put that in relationship to what was actually normal in the industry at the time.
Gina Prince-Bythewood: Oh. Man, when I left the bubble of A Different World, the next-- This is the thing. I started in sitcom, started on A Different World, but my dream, my goal at that time in addition to being a filmmaker and making movies was to write dramatic series. It was a desert for Black folks at that time.
I went from A Different World to South Central. South Central was a really great experience. Then moving into drama, suddenly the next three drama shows I was on, I was the only one. It was really tough because-- Okay, this is a perfect example. I get on the show, Sweet Justice and it's about Cicely Tyson, and Cicely Tyson's amazing. She plays a formal civil rights activist who is now an attorney and has a law firm and is taking on civil rights cases. It co-stars Melissa Gilbert.
I come on the show, the only Black writer, and I'm looking at the cast, and the cast is all white except for Cicely Tyson. I talk with the showrunner, and I said, "This is a woman who was a civil rights activist. She wouldn't hire any Black lawyers? She would have no Black friends, no one Black in her life?" It made no sense, but it didn't even cross their minds.
It was me fighting to get another Black lawyer in this firm, which ended up being Cree Summer. Cree was great in it, and then suddenly, yes, we got to create these stories centering her character, but that's what I faced in every show that I was on, fighting for our images.
Literally every time, at the beginning of a season, you map out the arc of every character, and every single show, [chuckles] the Black character either had a brother or sister in jail, or a brother and sister who was an addict. That was it. That was the arc. Whereas the white characters have these full cool whole lives and love interests. It was just every single time. Every single time I'm fighting for more for our characters. That's what it was back then.
[music]
Kai Wright: I am talking with Gina Prince-Bythewood, director of The Woman King, about her long career in Hollywood. Coming up, she reflects on her directorial debut, a pure love story that is still, decades later, considered a classic in Black film. We will talk about the Oscars. Stay with us.
[music]
Kousha: Hey everyone. This is Kousha. I'm a producer. Now, if you saw The Woman King, I'd love to know, did you connect to the movie in any special way, and did the representation in the ways that we're talking about it right now make a difference to the way you connected? I'd love to hear what you think. If you have thoughts, email us. The address is notes@wnyc.org. You can also send us a voicemail. Just go to our website, that's notesfromamerica.org, scroll a little down the page, and click on the green button that says "Start Recording". We'd love to use your messages in an upcoming episode.
One more thing, if you want to hear messages from listeners about all of our episodes, be sure to check out our Instagram and Twitter pages. Our handle is @noteswithKai. All right, thanks.
[music]
Kai Wright: It's Notes From America. I'm Kai Wright and I'm talking with filmmaker Gina Prince-Bythewood, who directed the box office hit The Woman King, starring Viola Davis. The film may not have won the attention of the Academy Awards, but it has left a clear mark in the culture. It's not Gina's first time making a movie that's had this kind of impact. Her directorial debut, which came out in the year 2000, was the film Love & Basketball. It tells the story of two successful young Black athletes just trying to figure out how to be in love. That's it. It became an immediate and lasting classic.
This is a film that we've talked about before on the show. It remains such an important touchstone for so many Black people particularly those who were young at that time. What is it about it you think, that made such a personal connection with so many Black film goers?
Gina Prince-Bythewood: I wish I knew because I would bottle it up and I would do it every single time. Literally, it is stunning and humbling to me that people still watch it and watch a lot, and as they grow up, they share it with their kids and teenagers watch it. I don't know why. I know I love it because of what I was saying to the world. I know I was eager as a director and a writer. I'm my first audience, and I was writing what I wanted to see. I feel like I wanted to see us in a love story, and I wasn't seeing that. I wanted it not to be a romantic comedy, but a proper love story.
I think putting a Black woman, a young Black woman in the world, that we hadn't seen someone like that, I hope certainly with Quincy's character too, that it was a true two-hander. That it wasn't one person with a sidekick love interest, but that you get to follow both of these characters and their lives and their traumas and their joys and their loves. I don't know.
There's a lot of truth in it as well that was, so much of my life I got to pour into it, my husband as well, a lot of his life. Maybe also there was that amount of truth that people could see themselves in these characters, even if you weren't an athlete, what they were going through, what they were pushing for, what they were searching for. Maybe a lot of people could see themselves in Monica and Quincy.
Kai Wright: We talked previously to Omar Epps, who was the lead, Quincy, in this film. I'll put a theory to you that we came up with in that conversation, that both Love & Basketball and A Different World were representations in which there were whole Black worlds that were not defined by racism, or struggle, or really white people in any way. That that was not something you saw beyond The Cosby Show, I guess. Was that intentional?
Gina Prince-Bythewood: I would say it wasn't. I didn't say that out loud, but I know my inspiration literally was, "I want to make a Black When Harry Met Sally." I had loved that film. I didn't see us getting to have ourselves in those type of films where it's just people going through life and finding each other and finding your soulmate and finding love.
Yes, I know it was intentional where I wanted to set it, what their neighborhood was, what the parents did, because I wasn't seeing those type of characters. Obviously you see them and we see them in our own lives, but you don't see them reflected in TV or film. You were seeing a sameness.
That part of it was intentional, but it's really interesting, I've never actually said it the way that you just said it, so I'm going to take that.
Kai Wright: [laughs] You're welcome to it. Glad I can help.
[music]
Kai Wright: When the Academy Award nominations came out and The Woman King got zero nominations, it sparked yet another year of outrage and frustration over which films get honored, which ones get ignored. Gina Prince-Bythewood shared her own frustration. She said in an interview with The Hollywood Reporter that, "The Academy made a very loud statement, and for me to stay quiet is to accept that statement." She went on to make a point about why these awards matter at all. It's her answer to people who say, "Who cares what the stupid Academy thinks in the first place?"
Gina Prince-Bythewood: It is a fascinating thing where when you talk about this, often the answer that you get is, "Why do you care? Don't care about awards. Don't care about the validation of white people." As I said in the interview, the fact that people are seeing the Academy as a white institution says a lot right there. In this industry, in terms of HODs and those heads of department, costume, hair and makeup, editors, cinematographers, it's really hard to get gigs and certainly get films on this level.
Kai Wright: Now, Gina, can you break down what is an HOD?
Gina Prince-Bythewood: You have the head of the makeup department, head of wardrobe, the cinematographer, the editor, and then they are in charge of hiring everyone underneath.
Kai Wright: They're basically the hiring manager that we think about in other industries. Fascinating.
Gina Prince-Bythewood: Yes. The majority of my HODs almost all were women or people of color.
[music]
Kai Wright: She says she had to fight to get those people on The Women King because their resumes didn't show the kinds of work that, in the eyes of Hollywood executives, qualified them for a movie of this size. To Gina, they were clearly qualified, but their experience just was not immediately legible to the studio system.
Gina Prince-Bythewood: Now, let's say you have a Academy Award nomination, just a nomination not even a win. Let's say you got nomination on your resume, now, suddenly, it's not just going to be Black directors looking out for you. Other directors are going to look out and see that and be, "Oh, I want that person because that person has gotten that stamp of approval that their talent is good enough."
That's what it does and it also helps that I don't have to fight for you to be on my crew anymore. It's just an automatic because studios look at that nomination and say, "Oh, they must be good." It's not enough for me to say it. They need validation from others. That's a huge thing in our industry, absolutely. As a director, it gives you so much. Final cut, when you have an Oscar nom, you have final cut.
Kai Wright: What is final cut? Why is that important?
Gina Prince-Bythewood: Final cut technically means that you have the last say on the film, the final product of the film. What happens often is you make a film and then you get a ton of notes and you have test screenings. You get more notes based on that, and suddenly you're agreeing to things that are going against your vision, and then at the end, you look up on the screen and you don't recognize the film. That's never happened to me, but the level of fight it takes to protect your vision is extraordinary. I know it's taken a toll on me after 20 years, and it doesn't need to be that hard. That's what these nominations-- why they're important.
Kai Wright: To take that "why it matters" just one more step forward then, why does it matter that these films that center Black stories that are made by Black people exist in the first place? I know it sounds like a basic question, but for you, why does it actually matter beyond, "Oh, I got to see a cool film"?
Gina Prince-Bythewood: You have to be able to see yourself reflected. The power of film and television, as I said earlier, the fact that enrollment for HBCUs went up dramatically when young Black kids or teenagers are watching a show and they see people that look like them in college, suddenly they can see themselves in college. It's as simple as that. You think about how many superhero films before Black Panther had come out. Think of all the little white kids who get to grow up believing themselves as heroes. We didn't have that, and that's a stunning thing.
What can that do to your psyche to grow up and know that you can be a hero? What does that do to your psyche if you've never seen that for yourself? The excitement, I know when I sat in Black Panther with my two boys, the way they walked out of that film with their chests just up and pumped, and now with The Woman King and seeing online these videos of little girls chanting "Wu Suu."
Speaker 8: Agojie.
Speakers: Wu Suu.
Speaker 8: Agojie.
Speakers: Wu Suu.
Speaker 8: Agojie.
Speakers: Wu Suu.
Gina Prince-Bythewood: It's amazing, that's the power of what we do.
Kai Wright: Gina Prince-Bythewood is the director, most recently, of The Woman King. Thank you so much for this time and for your work, Gina.
Gina Prince-Bythewood: Thank you very much. I really enjoyed this.
[music]
Kai Wright: Notes From America is a production of WNYC Studios. Follow us wherever you get your podcasts, and on Instagram @noteswithKai. Our theme music and sound design is by Jared Paul. Our team also includes Karen Frillman, Vanessa Handy, Regina de Heer, Rahima Nasa, Kousha Navidar, and Lindsay Foster Thomas. André Robert Lee is our executive producer, and I am Kai Wright. Thank you so much for spending this time with us.
[music]
Copyright © 2023 New York Public Radio. All rights reserved. Visit our website terms of use at www.wnyc.org for further information.
New York Public Radio transcripts are created on a rush deadline, often by contractors. This text may not be in its final form and may be updated or revised in the future. Accuracy and availability may vary. The authoritative record of New York Public Radio's programming is the audio record.