Guest Episode: The Infinite God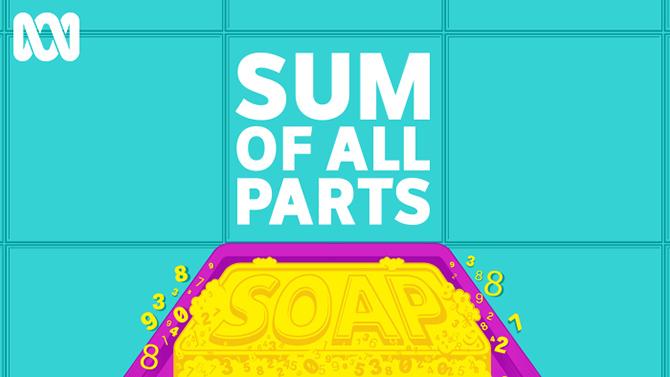 Transcript
Undiscovered is produced for your ears! Whenever possible, we recommend listening to—not reading—our episodes. Important things like emotion and emphasis are often lost in transcripts. Also, if you are quoting from an Undiscovered episode, please check your text against the original audio as some errors may have occurred during transcription.
ANNIE MINOFF: This is Undiscovered.
ANNIE MINOFF: Hey, guys. Annie here.
ELAH FEDER: Elah, as well.
ANNIE MINOFF: And fun fact, before I made a science podcast, my first ever job in radio was actually at a rock and roll talk show.
ELAH FEDER: Yeah, kind of different than what we do.
ANNIE MINOFF: Musicians as guests a little bit different than scientists as guests. Like, I've never had a scientist come to an interview with a portable laser show.
ELAH FEDER: What?
ANNIE MINOFF: Or keep their shades on for the entire conversation. Like Debbie Harry of Blondie did.
ELAH FEDER: Classic.
ANNIE MINOFF: Like of course she would. But the musician who made the biggest impression on me and my extremely short career in rock journalism was not someone who is particularly famous, his name is Robert Schneider. Robert Schneider is the front man of the successful indie band The Apples in Stereo. Also, a fantastic record producer. And what really struck me about him is, well, first of all, this guy talks a mile a minute, just like, la la la la la la. Like his words are trying to catch up with his fabulous brain that's already like down the block aways. And he's super crafty and DIY. He's making these amazing lush records with busted up tape machines that he found at a yard sale and boom boxes. Anyway, a few years ago, I read that Robert Schneider had ditched his music career to become a number theorists.
ELAH FEDER: Like a full time mathematician number theorist?
ANNIE MINOFF: Yes.
ELAH FEDER: Unconventional move.
ANNIE MINOFF: And so I was always curious, like, what happened?
ELAH FEDER: Well, today we're going to find out what happened to Robert Schneider. We're going to play you an episode of a podcast that we love. A friend of Undiscovered's, Joel Werner, makes a show called Sum Of All Parts for ABC Australia.
ANNIE MINOFF: Amazing podcast.
ELAH FEDER: It's all about numbers. Numbers in culture, numbers in music, in sports. And he did an episode about Robert Schneider and about a mathematician that Robert was obsessed with. Very famous in some circles. A self-taught Indian mathematician named Ramanujan. Ramanujan, brilliant mathematician. Lived 100 years ago. Claimed that his equations were written on his tongue by a Hindu goddess. Incredible story. And we're going to let Joel take it from here.
JOEL WERNER: Robert Schneider was the last person that Ken Ono expected to hear from.
KEN ONO: Oh my gosh. I had known about Robert Schneider through his music.
JOEL WERNER: Ken's a mathematician and a professor of number theory at Emory University.
KEN ONO: Five years ago, I got an email from this Robert Schneider saying that he wanted to pursue a PhD in number theory, which for me is crazy.
JOEL WERNER: Hey, I'm Joel Werner.
KEN ONO: Robert is a rock star. He's a lead singer of the band Apples in Stereo. We don't usually look for graduate students from a pool of rock stars.
JOEL WERNER: This is Sum Of All Parts.
KEN ONO: I thought it was the craziest thing that this man in his early 40s wants to put that career on hold and pursue a career in mathematics.
JOEL WERNER: And today, it's The Infinite God. So this all starts when a crate turns up at Robert's recording studio.
ROBERT SCHNEIDER: It's like the kind of crate you see in old cartoons where there will be like a kangaroo that's being shipped across the sea, but the kangaroo breaks out of the crate and like wreaks havoc.
SPEAKER 1: Lo and behold, the [INAUDIBLE] our king sized mouth.
ROBERT SCHNEIDER: Maybe the kangaroo, it gets confused for a mouse or something like that. And there was an old school wood crate. We had to use a crowbar to open it.
[CRASHING]
SPEAKER 2: Look at the size of that mouse.
ROBERT SCHNEIDER: You know, it was very romantic. And when we opened it and the box fell aside, there was the most beautiful antique tape machine. We put it in place. And the first time I used it I realized that this was the perfection of the tape machine recording technology probably of all time.
JOEL WERNER: As good as a tape machine sounded, it had a problem.
ROBERT SCHNEIDER: It would constantly blow out these things called diodes, an electronic component. And this was like the Achilles heel of this particular tape machine. For every one day that the tape machine worked it would be broken down for two days.
JOEL WERNER: To start with the band got a local audio engineer to come in and repair the machine. But then--
ROBERT SCHNEIDER: Two days later he had to come back. He fixed it again and he's like, look, I think this is just going to keep happening. Robert, you're going to have to learn to fix this yourself. And so in the haze of just being sort of a lo-fi punk rock hippie recording artist, I suddenly had to learn about electronics. And so I went to Radio Shack and I bought this book called basic electronics.
And I opened the book up. And on the first page I opened to, right in the middle of the page there was this equation called Ohm's law. And Ohm's law is the fundamental law of electronics.
JOEL WERNER: Basically it's an equation that describes in numbers how electricity flows.
ROBERT SCHNEIDER: And it's so simple. It just has three things in it with an equal sign. And when I saw this law on the page, it completely blew my mind, because I realized in that moment that everything that I thought was important, everything I had tried to do that was beautiful, all of my friendships, my band, my friends that I had traded music with and listen to music with, listen to the radio, listen to records and tapes, recording onto the tape machine, the microphones, the flickering light, the red lights flashing.
All of this stuff was existing against the backdrop of this simple mathematical equation. And it's not just that, my brain was an electrical system. My thoughts and my mind somehow were being supported by this equation. And like I'm in my studio and I'm at the microphone, like we are right now, and you speak into the microphone and your voice is transformed into electricity and it goes through all of these circuits and stuff and comes back through the system into my headphones and it's going back into my ears. And there it's transformed back into electrical impulses and it goes back into my mind.
It's this crazy loop of electricity that our entire existence is completely wrapped up in. And all of this stuff was contained in a simple equation that was just algebra on a page. My memory of that moment is that there was like light shining down through the ceiling onto me, like golden light, like in those Renaissance paintings. Like it really felt like that. It felt like there was no ceiling or sky above me. Just like infinity like pouring down this light on me onto the page. It was a very dramatic feeling.
After I had this sort of epiphany with the tape machine, I was extremely enamored of mathematics instantly.
JOEL WERNER: So Robert starts to teach himself mathematics.
ROBERT SCHNEIDER: And the whole time this was happening, I'm in a touring band, I'm making records, and I'm in studios all of the time. And also, I'm a dad. So in sort of the frenzy of life, I also was trying to sneak time whenever I could to learn about mathematics and work on these ideas.
JOEL WERNER: Robert would be backstage head deep in a textbook or on a break in the studio scribbling away in one of his notebooks. But being a muso with a maths obsession is kind of a solitary pursuit.
ROBERT SCHNEIDER: No matter how many degrees of separation you went away from me, I didn't even know one other person that was interested in math. Maybe like if you had a day job, but then your hobby was that you were a solitary lumberjack, and you'd like drive out into the wilderness miles and miles and miles away from any other human being and would chop down trees. Being like a self-taught mathematician not knowing anybody, it kind of feels like it's that isolated, like you really are doing this thing that it doesn't connect to anybody else.
JOEL WERNER: Like a crossfade, the volume was slowly turning down on Robert's music career and mixing with this new noise, number theory. Mathematics started to infiltrate the music that Robert was making. Like he used natural logarithms to develop this thing called a non-Pythagorean scale. You're hearing a piece composed in this scale now. Essentially, it's a brand new musical scale with new notes, set of intervals that aren't found in the chromatic scale we all know and love.
This intrigued the mathematics community. And Robert was invited to give lectures on music and maths at universities and colleges across the US. And it was on one of these trips that he met Ken Ono for the first time.
KEN ONO: I am a professional real live research mathematician, which means that I spend a lot of time thinking about numbers.
JOEL WERNER: Deep in the wilderness, Robert ran into another lumberjack.
ROBERT SCHNEIDER: Ken's really enthusiastic. He's very high energy. He's kind of far out. He's a fast thinker. I can remember leaving and feeling like I was flying on math. Like it was the first time I had engaged in such a deep math conversation with anybody. And he ended up having me in his office for like an hour and a half. And it was a really, really wonderful experience for me.
JOEL WERNER: So Ken and Robert hit it off for a whole bunch of reasons. But a big part of it is their shared obsession with a mystical Indian mathematician who's been dead for almost a century, Ramanujan.
KEN ONO: Much of my work, believe it or not, is informed by a man named Ramanujan. He is quite an amazing figure, really. He is kind of like an incomplete prophet.
ROBERT SCHNEIDER: In the world of math, once you hear about some mathematicians, Ramanujan's name, it comes up. If you don't know anything about mathematics, well, you know about Isaac Newton. Everybody knows who he is. And maybe like Einstein. If you go one layer in, so you, like say, have heard about people like Euler and Gauss, then you also know about Ramanujan. So like he's very famous in mathematics, but it's like being famous in indie music.
If you've never heard of Pavement, there's no way you'll ever hear of them. But they're one level in. So like if you know what indie music is, then you know who Pavement is.
JOEL WERNER: It's similar in that like, if you do know about Pavement, then like you really know about Pavement. Do you know what I mean? Like, you don't have a casual Pavement fan, right? Like, you have--
ROBERT SCHNEIDER: No, that's right. If you've gotten that far in, then you're too far in.
[MUSIC PLAYING]
JOEL WERNER: Born into poverty in the south of India in 1887, Ramanujan had almost no formal training in mathematics. And yet still, over the course of his lifetime he came up with--
KEN ONO: Thousands of mathematical formulas because he thought they were gifts to him from his Hindu goddess, Goddess Namagiri.
ROBERT SCHNEIDER: At night in his sleeping dreams or when he was meditating in his temple, his family's goddess would come to him in visions and would touch his tongue with her finger and write equations on his tongue.
JOEL WERNER: Just how Ramanujan came up with these formulas is one of the biggest mysteries in mathematics. Beyond the folklore of a goddess writing on his tongue, he left behind no trace of how he actually derived any of his work. Like I said, Ramanujan was born into a poor family and paper was expensive, so he did all these calculations in chalk on a slate, wiping the slate clean as he went. It was only when he got to the final formula that he'd transcribe it from the slate into a notebook.
ROBERT SCHNEIDER: He presented his work without any proofs. It's was just a list of equations, nobody could make heads or tails of it in his era. And for the last 100 years mathematicians have been trying to work out what Ramanujan did and to prove his work.
JOEL WERNER: Ramanujan's work is all about unlocking the infinite, about taking what most of us think of is inconceivable and making it more knowable.
KEN ONO: He found ways of taming extremely complicated numbers, so that you would never be afraid of them at all.
ROBERT SCHNEIDER: As I looked into Ramanujan I found that his story really spoke to me. He was a self-taught mathematician. He didn't have access to education. He had, in fact, dropped out of college. This inspired me to realize that you could take this sort of self-motivated nonstandard path towards mathematics. That's more commonly the way that artists go about it.
I saw him as being the model for the kind of genius that one might aspire to. Ramanujan was the mathematician that provided me with the model of how I saw that mathematics should be done. Flash forward a couple of years and I had decided that I was going to drop out of the music scene, stop touring, and go to graduate school. And if I'm going to do that, I should probably do it now. I'm like 40. And so like over the course of a year or so, pulled myself out of the music world.
JOEL WERNER: This is huge. Robert's a rockstar. Music his entire life.
ROBERT SCHNEIDER: That was sort of a weird-- or it was a great time, but it's a weird time too. I almost had like an identity, sort of a dissociative fugue a little bit where you have like people like leave town and change their names and move to a different place and take on a whole new identity. I didn't have that going on, but I felt a little bit like that was going on because there was no crossover between my music life and my math life.
JOEL WERNER: And it's pretty obvious who Robert's going to want to oversee this crossover, right?
KEN ONO: He visited me at Emory University. And he came armed with notebooks. I couldn't believe it. Just like Ramanujan had notebooks, he must have 100 of them by now.
ROBERT SCHNEIDER: Ken was grilling me to see if I was acceptable as a student for him.
SPEAKER 3: (SINGING) And the world--
ROBERT SCHNEIDER: It wasn't just me coming in as a well-known musician with a math hobby, it was like me coming in as a potential person he would work with. And it had a different flavor to it.
KEN ONO: The level of energy in the room-- who needs nuclear power if you have someone like Robert Schneider. He said, I don't know a lot of math, but I love beauty, and I see that there is art in mathematics. And I want to come study with you at Emory. We went through his notebooks. I saw flashes of genius. And we took a gamble on him because a lot of the qualities that I see in Ramanujan I see in Robert.
Robert's completely unconventional in his thoughts. And he has produced some of the most beautiful formulas that I've seen in the last four or five years.
ROBERT SCHNEIDER: When I left that time it was more than flying on math. I mean, I was in like orbit. It was such a great feeling. It was a very inspiring and exciting moment for me. As I left the building, my wife picked me up. And the way she tells the story is that I got in the car and she looked at me and she said I had never looked so happy. And she said to me, honey, you're going to Emory, aren't you?
And I thought about it for a second. And I was like, oh my God, she's right. I have never felt this happy in this kind of conversation about mathematics with anybody.
JOEL WERNER: So Robert packs up his house and his family. And he moves across the country to start a PhD with Ken Ono. And soon after this, Ken has a breakthrough, a huge result. And it has to do with Ramanujan's most mysterious work. A mystery he left to the world from his deathbed. But to understand it we need to put it in the context of the end of Ramanujan's life.
ANNIE MINOFF: Coming up, the mysterious deathbed formulas of Srinivasa Ramanujan.
ROBERT SCHNEIDER: I had never seen anything like this. It's so crazy that it has to be true.
ANNIE MINOFF: And Robert and Ken go to India when Sum Of All Parts continues.
[BREAK]
ELAH FEDER: Today on Undiscovered we're playing you an episode from a podcast that we love. Sum Of All Parts brings you extraordinary stories from the world of numbers. Here's host Joel Werner again.
JOEL WERNER: So Ramanujan's been collecting these formulas gifted to him in his sleep by a goddess writing on his tongue. And after a while he starts sending his work to prominent mathematicians all around the world. Now, he doesn't show any working, right? So there's no way to figure out how he derived any of these ideas. So these academics, they pretty much just ignore him. Except for G.H. Hardy, a number theorist at Cambridge University.
ROBERT SCHNEIDER: G.H. Hardy was this amazing super mathematician of his era. Ramanujan had sent him a letter filled with mathematics. Hardy was like, I've never seen anything like this. It's so crazy that it has to be true.
JOEL WERNER: Hardy was running on a gut feeling. And he invited Ramanujan to come to England to study with him at Cambridge.
KEN ONO: And for a period of five years in the mid-19 teens when England was in the midst of this bloody World War, Ramanujan proved some of the most astonishing formulas of the day.
JOEL WERNER: During his time at Cambridge, Ramanujan struggled to adapt to English culture. In particular, he found the food strange and difficult to stomach. He was frequently sick, but doctors couldn't figure out what was wrong with him. And eventually the constant illness got too much.
KEN ONO: So he returned to India in 1919 hoping to return to good health. But he continued to do his own research. And in January of 1920 he wrote to his collaborator G.H. Hardy in Cambridge and this letter begins: Dear, Hardy, I'm sorry for not writing a single letter, but I've discovered this most wonderful theory. And he goes on to list examples of functions he calls mock theta functions. And for the next 90 years nobody knew what he was talking about.
ROBERT SCHNEIDER: And this is very mysterious. He sent it in a letter just a few pages long. So he didn't put any more information about it. But he indicated in the letter that he had a theory. And then the next letter that Hardy got said that Ramanujan had passed away.
KEN ONO: Ramanujan died, unfortunately, at the age of 32. Long before he was able to explain all of his ideas to Hardy and the other mathematicians.
ROBERT SCHNEIDER: And so all that was left was a single letter that had a couple of examples. Nobody had any idea how Ramanujan had come up with them. And so these bizarre functions that Ramanujan dreamed up in a fever, one imagines, on his deathbed, turned out to be a huge subject of study and intrigue in the 20th century.
JOEL WERNER: And this was Ken's big breakthrough. He figured out how to Ramanujan derived these deathbed functions. It was as if he'd been able to undo some of the chalk workings that Ramanujan had wiped clean from his slate.
ROBERT SCHNEIDER: One day I walked into Ken's office and he's like, Robert, I know how to prove that Ramanujan's definition of the mock theta functions is true. And I was like, oh my God, that's amazing. That's really big news. Well, it turns out that that year, 2012, was the 125th anniversary of Ramanujan birth. And there was a big festival going on all over India about Ramanujan. He's a national hero there.
So we were invited by Sastra University, a modern university that is based in Kumbakonam in South India, the town that Ramanujan lived in and grew up in. Ken was invited to speak about his new work. And they invited me also to give a talk on quantum modular forms.
JOEL WERNER: So Ken and Robert head to India.
KEN ONO: I've been to India many times, but it was thrilling to share this pilgrimage with Robert visiting some of the sites that play an important role in the Ramanujan story when he was visiting them for the first time.
ROBERT SCHNEIDER: I had a considerable amount of work to do, which was hard because I was on anti-malaria medication that was making me kind of be in a psychedelic state the whole time I was there. So like, I was there, the Ramanujan, the Kumbakonam, the Hinduism, this whole thing was all swimming around. I was having an extremely surreal experience.
KEN ONO: Imagine him walking through the ruins and temples in India soaking up the brilliant colors, the smells, and the people.
ROBERT SCHNEIDER: This is Kumbakonam. It's a town of, say, 100,000 people, maybe a few 100,000 people, but it still feels like a village. It feels like you're in this beautiful tropical jungle. It is a sacred city in South India filled with temples. It's called the Temple City.
KEN ONO: The temple that is just down the street from Ramanujan's childhood home.
ROBERT SCHNEIDER: It's about like a block away from his house.
KEN ONO: It's this beautiful brilliantly painted structure built from rocks that were brought from the north by elephants like 2,000 years ago that reach, I don't know, 500, 600 feet into the sky.
ROBERT SCHNEIDER: These giant stones are now blackened with age, engraved with crazy ancient alphabets that people don't even recognize anymore.
KEN ONO: And as you appear at the top of this temple, you can barely make out the intricate carvings and the very, very top segment of it. And they'll be 80 or 100 bats flying around, swirling around in the top. And all the while, you hear the rhythmic drumming of the drums that the Hindu monks are chanting to from the inside.
[CHANTING]
ROBERT SCHNEIDER: And suddenly the sound is dropped away. There are so many thick walls of stone between you and the modern world. And you're walking into a space that's thousands of years old. Just to walk from your modern life into an ageless space like that feels extremely mysterious and deep. Ramanujan experienced this every day. As I went into his temple, I looked around at all the patterns and designs.
And I felt like I was really inside a culture of infinity. Indian religion is not a religion of one god or a handful of gods like the ancient Greek mythology or something, it's a religion of almost infinitely many shapes and forms of their deity. This sense of blossomming-- burgeoning-- flowering things-- popping off infinitely-- like fractals branching off. This is built into the ar-- an architecture of Hinduism.
And if you look at-- ornate art-- and tapestry, and carvings, paintings. You see, all of these details-- as you zoom in you see all of these little details. Everywhere you look it's covered with plants and-- everywhere you look it's bustling with people, animals, and trees and flowers. And everything like looks like sort of a simple pattern. And as you zoom in, you keep seeing the same pattern repeating, but with more variety. And as you zoom in-- and you zoom in-- and you zoom in-- and you zoom in. And then you're on the level of the infinity.
The infinitude of fractal like details all around in Indian culture. I believe that that gave Ramanujan a sense of comfort with infinite detail. So I think that the infinite variety of deities and patterns in the art and everything else must have calibrated his mind to be able to somehow feel absolutely at ease with the clutter and the chaos of the crazy mathematics that he started to think about. These were things that Western mathematicians had never even thought about before, they were still struggling with simple aspects of.
Ramanujan rushed ahead and pulled in thousands of new crazy patterns that nobody had even looked for before because they were so blinded by the noise. And he was able to look through the noise, being perfectly comfortable with it. It's kind of like in the '90s we had that magic eye art. And you'd see this like crazy complicated pattern, but if you stare inside it suddenly it's a whale floating with a heart, or something, you know what I mean?
I think he would see that. I feel like Ramanujan was looking into the noise that he saw in mathematics. And he was able to look into it and blur his eyes and see into the distance and see the 3D whale that was floating.
[MUSIC PLAYING]
JOEL WERNER: At a certain level, or maybe just with a certain mindset, mathematics becomes something different to what you study in school. Fewer rote timetables and hastily memorized formulas, and something more creative, closer to an artistic pursuit, something interwoven with all of your life's other passions. All of which inform the way you think about numbers. And that's it, really, you can't escape the influence your life has on what you choose to do with it. Context is everything. So you might as well make the most of it.
ROBERT SCHNEIDER: Mathematics is like music. It is a self-contained universe of its own. When I'm writing songs, when I'm making music, most of the time I'm actually not making any sound at all. I'm just thinking, I'm listening in my head to arrangements develop and to songs that I'm writing. And I'm thinking of lyrics maybe that I'm writing down in my notebook, but it's largely a silence and internal process. When I'm in the studio, I'll hear that world that I had sort of imagined coming out of the speakers.
And it connects in a really magical way because it's overlapping with the world that's already inside my head. You're suddenly physically able to reach into the world that was previously only mental. Mathematics is pure, it's free from the physical world. There's no constraint. The mathematics is like hearing the music in your head. It's a fully self-contained universe that you have access to in your imagination.
And we only know a tiny little piece of it. Think about the set of all possible sounds that could ever be made anywhere by anything and then think about how small music theory is compared to that. And that's what the math that we practice is like compared to the math that's out there. It feels like there's a universe of all possible mathematics. And we know this tiny little piece that we've been able to find.
And that's something you see. You look off into the distance in your imagination and you can see that that's there. You can see off in the distance fading away these horizons that are beyond what you could possibly know or reach.
JOEL WERNER: Sum Of All Parts is produced by me, Joel Werner. Sophie Townsend, story editor. Jonathan Webb, science editor. And the sound designs by me and Mark Don with thanks to Marty Peralta for his work on an earlier version of this episode. Robert Schneider and professor Ken Ono are mathematicians at Emory University in Atlanta, Georgia. Special thanks to Robert's band mate and partner in crime Ben Phelan for a super interesting phone call when I first started working on this story.
Ben and Robert wrote an account of Robert's trip to India for the online magazine The Believer. It's excellent and you should read it. Ken was an associate producer on The Man Who Knew Infinity, which is a feature film about the life of Ramanujan. It's also excellent and you should watch it. Get in touch if you've been touched by a number. Soap@ABC.net.au. Let's make some stuff. But until then, that's it.
ELAH FEDER: Thank you so much to Joel and to Sum Of All Parts for sharing that episode with us. And congratulations to Robert Schneider, who became Dr. Robert Schneider last April.
ANNIE MINOFF: Sum Of All Parts brings you extraordinary stories from the world of numbers. And there are more where that came from. Find Sum Of All Parts at ABC.net.au/soap or search Sum Of All Parts wherever you get your podcasts.
ELAH FEDER: And look out for the new season of Sum Of All Parts. It's coming out later this year. Undiscovered is back next week.
[MUSIC PLAYING]
Copyright © 2018 Science Friday Initiative. All rights reserved. Science Friday transcripts are produced on a tight deadline by 3Play Media. Fidelity to the original aired/published audio or video file might vary, and text might be updated or amended in the future. For the authoritative record of Science Friday's programming, please visit the original aired/published recording. For terms of use and more information, visit our policies pages at http://www.sciencefriday.com/about/policies/