The Reconstruction Amendments with Kash Doll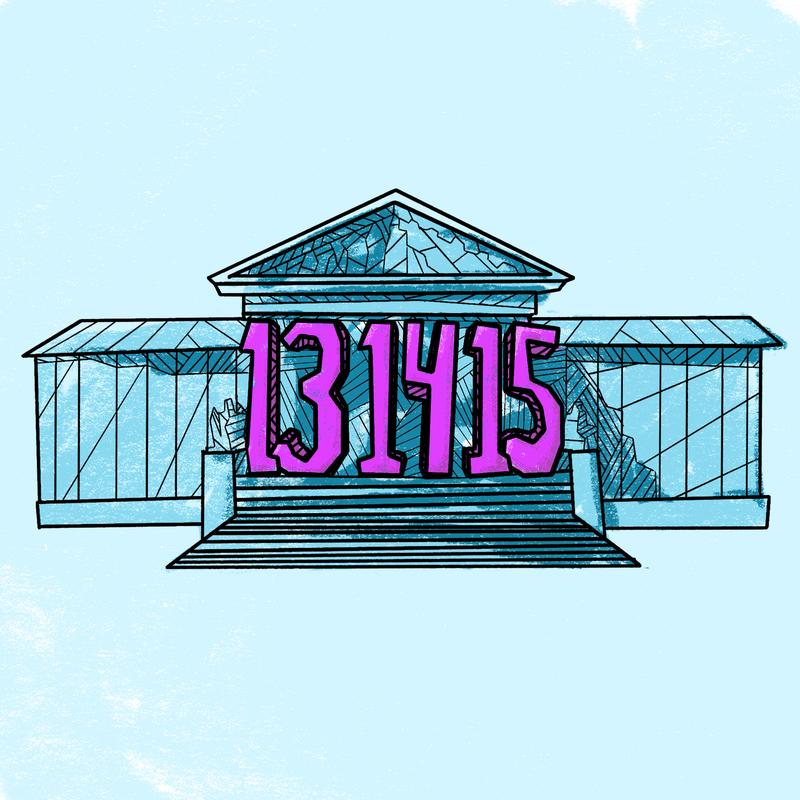 Transcript
Announcer:
Listener-supported WNYC Studios.
Suzie:
Okay. Can you hear me?
Elie:
I can hear you great.
Suzie:
Do you watch college basketball?
Elie:
I do.
Suzie:
Who's your team?
Elie:
I root for Michigan, because you can't root for Harvard in the sports bar without getting beat up. Do you watch Kansas?
Suzie:
Yeah, because there's different tiers, right?
Elie:
Division one.
Suzie:
Division one would be like KU and Duke, right?
Elie:
Michigan. Yeah.
Jad:
This is More Perfect. I'm Jad Abumrad. Those voices are Suzie Lechtenberg, more perfect executive producer, Elie Mystal, legal editor. Okay. So we made an album this season. We asked a bunch of musicians to interpret the 27 amendments to the US Constitution. On the podcast, we're telling stories about those amendments, stories about why they matter, like little audio liner notes to the songs. Now the 13th amendment.
Recording:
13th amendment abolition of slavery.
Jad:
This is one of our most important. It was put in right after the civil war to put an end to this national trauma of slavery and once it was in, that was that right? Did its job back in 1865 and now it's kind of dormant, right? Not exactly. There is this little matter of the NCAA.
Suzie:
Should we tell people what NCAA stands for?
Jad:
Suzie and Elie, take it from here.
Elie:
The NCAA is the national collegiate... Oh, national collegiate athletic association. It is the governing body for college sports.
Suzie:
All of them.
Recording:
It's the men's track and field championship day one of two. It's the final day of the division one men's swimming and diving championship, wrestling championships, women's fencing championships, and volleyball championship.
Suzie:
24 different sports, from soccer to rowing to water polo to gymnastics.
Elie:
But the revenue generating ones are college football...
Recording:
It's time to settle that madness.
Elie:
... and men's college basketball.
Suzie:
How much money do they bring in?
Elie:
1.1 billion.
Suzie:
And how much do the players make?
Elie:
The players make $0 and 0 cents while they play.
Suzie:
Now you may have heard of all this. It's been covered quite a bit.
Recording:
We do have hungry nights that we don't have enough money to get food and sometimes money is needed.
Suzie:
It really leapt into a lot of people's consciousness back in 2014 when this guy, Shabazz Napier, who was a star player for the University of Connecticut, said during an interview...
Recording:
There are hungry nights that I go to bed and I'm starving.
Suzie:
He didn't have enough money to eat and this was just a few days before he would score 22 points and lead Yukon to win the national championship.
Recording:
Do you feel like you want something in return?
Elie:
The euphemism for all of this is amateur.
Recording:
These are student athletes. They're not professional athletes. They're not what some people are arguing they should become as unionized employees of the university.
Elie:
You can't pay players because the ideals, the traditional ideals of amateurism are that people play for the love of the sport and not for financial gain.
Suzie:
And this would somehow spoil that?
Elie:
And somehow, paying them enough to eat would spoil that.
Suzie:
Now interestingly, if you survey people on this issue, which we did and the Washington post has also done...
Recording:
I think that they should get paid.
Suzie:
... What you'll find...
Recording:
How much do you think they should get paid? I mean, depending on how much the school is making off the athlete. I was a student athlete. Yeah. I definitely feel like you should get paid. They should get paid. Being an athlete is a full time job and you're a student. You have to be full time as well, so that's basically two full time jobs. Even though they say they're getting a free education, they still profit margin on them is way too high.
Suzie:
What you'll find is that a majority of black people who were surveyed...
Recording:
Why are they playing for nothing when the coaches are getting millions of dollars?
Suzie:
...Say yeah, a student should get paid.
Recording:
There's no parity in it.
Suzie:
On the other hand...
Recording:
Do you think they should get paid? No. Absolutely not. How come? Because they're college students.
Suzie:
...You'll find that most white people, about six out of 10, will say no.
Recording:
I kind of believe they are getting paid by getting scholarship. Aren't they getting a scholarship? Yeah. Yeah. No, that's enough. I think if they're in a full scholarship, that's a lot more pay than any other college kid would ever get. No, I really, really don't think so.
Suzie:
Elie, again.
Elie:
Part of what my head always goes back to is there's a lot of this conversation that should have been settled already and it should have been settled in 1865 when we passed the 13th amendment.
Recording:
13th amendment, abolition of slavery. Neither slavery nor involuntary servitude except as a punishment for crime where of the party shall have been duly convicted shall exist within the United States or any place subject to their jurisdiction.
Suzie:
Okay, so what does NCAA basketball have to do with the 13th amendment? Well, the 13th amendment was ratified after the end of the civil war. It abolished slavery, but there's sort of this asterisk that says, except as a punishment for crime, where of the party shall have been duly convicted, that involuntary servitude is okay if you are in prison. This is why States can use prisoners to build roads and fight fires and do all kinds of things and not have to compensate them, and believe it or not, this is what the NCAA indirectly cited as a way to defend their practice.
Suzie:
Back in 2016, two Penn State runners sued the NCAA saying they should get paid. The seventh circuit court of appeals came back with a verdict saying, no, they don't have to pay you. In their reasoning, the judges pointed to a case about prisoners not getting paid because of the 13th amendment and understandably, this comparison between NCAA athletes and prisoners made a lot of people angry.
Recording:
It definitely has a racial overtone because we're not talking about this in hockey and baseball. No. We're conveniently having this conversation about the two sports in particular, basketball and football, that are predominantly black.
Suzie:
Including former NCAA players who have since gone pro.
Recording:
What the NCAA has become and how the contracts are basically structured. Their indentured servants contract is a total scam. The fact that they are a nonprofit organization. It's a business model based on a plantation business model. My grandfather grew up on a plantation. I don't know if people know what that is, but the promise of the plantation was that next year will get better. We'll never let you see the books. We'll never let you see how much cotton you pick. This is just how much it works and in speaking to the great Bill Russell, we had a conversation and basically said college is slavery.
Elie:
I just really disliked this language. I understand what people mean.
Suzie:
Echo Yanka, law professor at Cardozo, Michigan fan.
Echo:
First thing my children more when they were born were Michigan onesies. My boys can all sing the fight song at four.
Suzie:
But Echo says, look.
Echo:
So the connection is a core labor law case.
Suzie:
This analogy that college athletes are to colleges as prisoners are to prisons is unfortunate, but all it's really being said is that these students are not employees. No one was calling athletes indentured servants or slaves.
Echo:
I think the NCAA is deeply broken and needs to be fixed, but there's a casual cheapness to the way in which people toss around this is like slavery, that is like slavery, in ways that I think actually devalues the argument on all sides. It just makes my skin crawl.
Elie:
I'm with, they're not slaves. Chattel slavery was a horrible thing and having to play for Nick Saban is not the same thing. I get it, but one of the things that bothers me about 13th amendment conversations is that there is a desire by certain people to look at the 13th amendment, hang a mission accomplished banner on it, and then consign it to history. Oh, slavery was bad, fix that, and we're done. No, that's not what the 13th amendment was about. That's not what it was ever intended to be about.
Elie:
The very first cases about the 13th amendment talk not just about abolishing slavery, but about abolishing the incidents and badges of slavery. The 13th amendment was a powerful legal doctrine that should have allowed Congress to go in and root out, not just slavery but discrimination, and when I look at the NCAA, what I see are the incidents and badges of slavery. These players are indentured servants. They must play. They must play for free. They must play where they're told to play. They must play when they're told to play on the backs of, oh, but you signed up for this scholarship. Scholarship, by the way, can be taken away if they play poorly.
Echo:
Look, I think this is important, but when I think about the badges and incidents of slavery, I think about our current prison system. I think about the huge numbers of African Americans who are disproportionately in prison, disproportionately arrested. I think about the fact that people lack the right to vote. Those to me are the badges and incidents of slavery.
Suzie:
Echo says he agrees with the overall spirit of what Elie and some of these athletes are saying. He just thinks we're looking in the wrong place if we focus on that, but it strikes me that what is really happening here isn't about the athletes. It's about a subtler harder question. What is our relationship to our past, like the history that the 13th amendment was designed to solve? Is that history still with us? How much and where is it right to point at something and say we are the way we are because of that, because of how we were, and where is it a bridge too far? That conversation is going to be with us for a long time because at the very least, it comes around every March.
Recording:
Are you ready for some March Madness? Holy mackerel. Five seconds to go. Lost the dribble. Found it again. Leans in, that's no good. Back tap, for the win. He got it.
Jad:
More Perfect executive producer, Suzie Lechtenberg with liner notes for the 13th amendment. Thanks also to Elie Mystal, contributing legal editor to our show and Echo Yancha, law professor at Cardozo. Okay. On the album side of things, we had two different artists who submitted songs for the 13th amendment. The first comes from Brooklyn bass solo singer Bet Smith. The chorus on the song is just ugh. That's an excerpt from Bet Smith's song about the 13th amendment. You can hear the whole thing at the most perfect album.org. We also got a second song and we're going to go out on this one. Comes from rapper Kash Doll.
Kash Doll:
I won't stop fighting until the day that I'm free. Free at last thanks to the 13th amendment. We thought this would be the one that would end it, but we still harass, still mass incarcerations. So much for the emancipation proclamation. Oh, but be careful black men. I know you're eager to climb. Slavery is legal if you're convicted of a crime and when that crime that you committed probably don't fit the time. How you build the ships for NASA and they pay you a dime. A conspiracy they try to censor you when you speak. They can hide behind the sheet so now they do you like me. Meanwhile, you taking chances out here trying to survive. Yeah. Not a lot has changed since 1865 but still they try to teach you that everybody's equal until you're up for the same job as white people. Just know until we walk into the gates of the kingdom. We're going to stand here united ready to fight for our freedom.
Jad:
That was Kash Doll with 13th amendment. Again, you can hear the whole thing @themostperfectalbum.org I'm Jad Abumrad. We'll continue in a moment.
Rebecca Carroll:
I was in high school the first time a white friend asked me, why is everything about race with you, and I said, because everything is about race. It's still true, especially in this election year and for a lot of folks that's just too uncomfortable to talk about, but I'm talking about it. I'm Rebecca Carroll. Check out my new podcast, come through from WNYC studios and listen wherever you get your podcasts.
Jad:
This is more perfect. I'm Jad Abumrad. This season, we asked a bunch of different musicians to interpret the 27 amendments to the US Constitution, which resulted in an album and one of the great joys of that was watching all of these people take these stodgy words and make it personal and so with that in mind, we did the liner note for the 13th amendment. Here's the next one from producer Julia Longoria.
Suzie:
Tell me the origin story of your tweet.
Julia Longoria:
I feel like people are going to say like, wow, this girl's a, or what an obnoxious friend. Julia, why are you her friend? So recently my roommate and best friend.
Aliyah:
My name is Aliyah Marie Almeda.
Julia Longoria:
Was on a quest to troll me.
Aliyah:
I love to annoy you and ask you obnoxious things, not only in private but in public and privately, I had asked you earlier, if you were stranded on an island with three amendments, what three amendments would you pick and you rolled your eyes and walked away from me and I was like, damn it. That didn't really work.
Jad:
And so what ended up happening, and I love this because this project has created a lot of odd conversations for all of us in our daily lives, but Aliyah ended up tweeting the question at the entire show.
Aliyah:
Like all my coworkers, and I said, Julia, if you were to go on a date with an amendment, which amendment would it be? Who's the lucky amendment?
Julia Longoria:
This is classic Aliyah where she's just like talking stupid but she manages to hit the nail on the head for what the whole season's about. We're taking you out on dates with the amendments. You listen to the sexy songs, you hear stories about them, spend some time, ask them questions, you get to know them a little. No pressure. We're not making hour long episodes about these things. They're short first dates with the amendments. Okay. So in your head, like when you're writing this, do have an amendment in mind for you?
Aliyah:
I think I would do nine, actually. Yeah.
Julia Longoria:
Tell me more.
Aliyah:
Okay, so nine. I'm going to pull up my phone really quickly just to remember this. It says the numeration in the constitution of certain rights shall not be construed to deny or disparage others retained by the people. The ninth amendment is about the rights that we have that aren't necessarily listed in the constitution. They call these penumbral rights and looked at one way, this amendment is about the possibilities. So to me, the ninth is kind of like love at first sight or something or it already likes even the weird corners of you that you don't know, like the tall dark, mysterious guy that like, Oh he's so hot. That's nine, or she's hot. I don't want to give gender to the amendments but that's another can of worms.
Julia Longoria:
But I think this is where we differ on the ninth because I feel like it would be good for a couple dates, but when you get down to it, it's like, okay, okay. Really? What are you actually about, and they're like, just penumbra. Penumbra, and then you're like, okay, I'm done with the stargazing. I'm ready to move on but you're saying you want to marry number nine. Is that what you're saying?
Aliyah:
No, I'm saying I want a date. I don't know what I want in my life. I don't know if I would marry nine. I don't know. I know my dad would want me to be with the second amendment. That's the right to bear arms.
Julia Longoria:
And would you date 19?
Aliyah:
Would I date 19? I mean 19 of course, is women's right to vote. Yeah, I guess I would date 19. I don't know. I feel like that's another settling amendment. You treat women with respect.
Julia Longoria:
It's like just the vote. That's it. That's it.
Aliyah:
What amendment would you end up marrying, you think?
Julia Longoria:
The one, right, is the 14th amendment.
Recording:
14th amendment, citizenship rights, equal protection, apportionment, civil war debt. All persons born or naturalized in the United States and subject to the jurisdiction thereof are citizens of the United States and of the state wherein they reside.
Julia Longoria:
This is the amendment that grants citizenship. It grants equality, and equal protection of the law. It has all of the stuff. It checks all the boxes, but if it would just live up to its goddamn potential, then maybe we could do this because I mean you look at the history of the 14th amendment. Japanese internment. Dude, these people were born in the US. They're citizens. Why can't we seem to live by the beautiful things in written right there in the Constitution?
Aliyah:
Or 14th amendment, you date for a couple of months and then they tell you, hey, maybe you want to get tested. I have chlamydia.
Julia Longoria:
I don't think 14th would have them. I mean whatever. Not to stigmatize, but equal protection of the laws. That's like God damn. I would marry that if it would live up to its potential.
Aliyah:
I mean, does any amendment like amendments, right? Oh, they're so typical. They don't solve all your problems.
Julia Longoria:
They talk a big game, but when push comes to shove, do they show up? They're looking for amendments to tuck us in at night. That's not what they're going to do. They're just not.
Aliyah:
I mean a lot of them will. Are you still holding out hope for the ninth?
Julia Longoria:
Yeah I am. I just really love it. It's so good. I want to be 60 years old on a rocking chair in a Florida room, sitting with the amendment and being like, Hey, did I ever tell you about this thing? When I was little and I want the amendment to turn to me and be like, what? You've never told me this story. This is insane.
Jad:
More Perfect's Julia Longoria with her pal Aliyah Almeda.
Julia Longoria:
And before I go, I just want to say that this is really an introduction to the poem, the one and only poem on the album from Sarah Kay.
Sarah Kay:
My name is Sarah Kay and this poem-
Julia Longoria:
It was inspired by the 14th amendment and tells the story of her grandmother, who was interned during World War II in Japanese internment camps, even though she was an American citizen.
Sarah Kay:
And I think I spend a lot of time now wondering what it means to pledge allegiance to a country that does not pledge allegiance to you, and that's what I think about when I think about the 14th amendment.
Julia Longoria:
You can listen to Sarah's poem @themostperfectalbum.org and that's it. I'm out.
Jad:
The 14th amendment changed the way our constitution works. It took some time, but it overturned the infamous Dred Scott decision and it was supposed to make black people full citizens of the United States. Over the years, lawyers like Thurgood Marshall, who had become a justice, and Ruth Bader Ginsberg also would become a justice. They used it to fight for racial equality and gender equality and today that fight continues with LGBTQ people, immigrants, the disabled, countless others. The 14th amendment has become pivotal to those battles, but those battles, obviously as we see in the news this week, in fact continue. So I guess you could say a full 150 years after it was ratified, the 14th is still a work in progress.
Jad:
Nnamdi Obanya wrote a song for us about the 15th amendment. Kind of speaks for itself so we're going to play the whole thing. That's Nnamdi Obanya with a song for the 15th amendment. Musically, the harmonies on that song are just bananas and I'm amazed at how deeply researched that song is, and actually that is kind of the case for the second song that was made for us about the 15th amendment. I want to put that on right after I read the credits.
Jad:
More perfect is produced by me, Jad Abumrad, Suzie Lechtenberg, Julia Longoria, Kelly Prime, Sara Kari, and Alex Overington with help from Elie Mystal, Michelle Harris and David Gable. Thank you. Big thank you to Nora Keller for her help making our record 27 the most perfect album. Thanks to Jeffrey Wright for reading the amendments for us. You can listen to all the songs and read short, funny essays about all of the amendments @themostperfectalbum.org I'm Jad Abumrad. Thanks for listening.
Aisha Burns:
Hi, my name is Aisha Burns and I wrote a song about the 15th amendment. My main inspiration for the general tone and feel of the song came from the complexity of the amendment and the context under which it was passed. The 15th amendment, it gave black Americans the right to vote, and for a while, it really changes things. The first black man votes the day after the amendment is passed. Over 600 black men join loca, state, and federal legislative bodies and there's this real sense of agency within the black community in those years.
Aisha Burns:
However, by the end of the decade, states start passing their own laws that practically nullify the 15th amendment. Things like poll taxes and grandfather clauses so the main challenge that I faced while arranging this song was deciding, man, how do I tell this story of what at first maybe seemed like this big moment of triumph and power, and so there's kind of this eerie feeling that lingers through the song, but at the same time, vocals especially kind of gives this sense of having overcome something, and I think both of those things are true. As a black American, it felt really important to me to tell that story in its full complexity.
Copyright © 2020 New York Public Radio. All rights reserved. Visit our website terms of use at www.wnyc.org for further information.

New York Public Radio transcripts are created on a rush deadline, often by contractors. This text may not be in its final form and may be updated or revised in the future. Accuracy and availability may vary. The authoritative record of New York Public Radio's programming is the audio record.