What Really Happened to the Middle Class?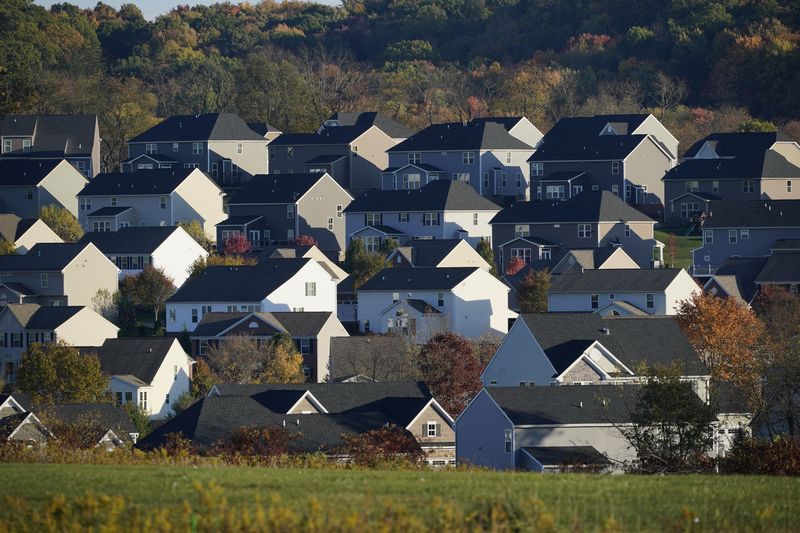 Transcript
[music]
Amy Walter: Its politics with Amy Walter on The Takeaway, we hope you had a restful holiday. One of the most enduring tales Americans tell themselves is that America is the land of great economic opportunity where anyone who wants it can make it into the middle-class. Sure, there are some really rich folks and a few poor ones, but overall, this is a country built by and sustained by hardworking regular folks just pulling down an average salary.
No other group of voters gets the attention and commitment of politicians than the middle-class and given that about 70% of Americans think of themselves in this group, well, this pandering makes a lot of sense.
Bill Clinton: I am a product of that middle-class and when I am president, you will be forgotten no more.
George Bush: We will make the code more fair by knocking the toll booth down on the road to middle-class, we believe the harder you work, the more money you ought to have in your pockets.
Barrack Obama: Building stronger communities and new ladders of opportunity that they can climb into the middle-class and beyond.
Donald Trump: The wealth of our middle-class has been ripped from their homes.
Joe Biden: Middle-class is being able to send your child to a park and know they're going to come safely. Being able to send them to the local public school that you know if they do well they'll be able to go beyond school.
Amy: We also know the path to the middle-class has gotten much tougher over the last 20 to 30 years. In 2016, Donald Trump was able to build an effective narrative, one where the grape, mostly white middle-class, had been hollowed out by elites and immigrants. In the aftermath of that election, reporters scurried around America, telling the stories of disgruntled white men in the heartland who had seen their access to middle-class life shut to them.
We also know that these stories weren't telling the whole story of the middle-class, how it came to be, and how it's been torn apart. That's something Jim Tankersley has discovered over the course of his career, and he writes about it in his book, The Riches of This Land: The Untold, True Story of America's Middle Class. Jim grew up in an overwhelmingly white community in Oregon that saw its economic fortunes tumble in the 1990s with the downturn of the logging industry.
Jim: I grew up in a small town in rural Oregon in what used to be the timber country. It's now the sort of pin in a war country between Portland and the Pacific Coast. In my childhood, I had so many friends whose parents worked in or connected to the timber industry. My best friend's, in high school, dad had been a log truck driver and when I was in middle school and high school, I watched that industry basically, break and crater in Oregon.
What happened was really good middle-class jobs went away and this pathway for so many of my high school classmates went away too. They had this reasonable expectation of being able to walk off the lawn at McMinnville High School's graduation ceremonies, and walk into a good job in the woods or the mills, and be able to afford a house and a car and a good life for their kids someday.
That was suddenly gone. I remember wondering even as a teenager, when is the economy going to start working for these kids I went to high school with, and that has animated a lot of the work that I've done in my career, both as a political reporter and as an economics reporter, which I've done for more than a decade now. Over time, I've realized it's just a much bigger problem than the mostly white kids I went to school with. It is the problem of the American economy right now. That loss of opportunity.
Amy: Can you talk to us about how you approached talking about the middle-class and race and the underlying challenges there as somebody who is white and grew up in a community that was overwhelmingly white?
Jim: It's a really great question, and I think for me, I'll do some self-criticism here. A lot of what this book ended up looking at was what I see as failure by reporters like myself, including myself, especially in the run-up to the 2016 election to define the middle-class as broadly and as diversely as it actually is.
We wrote a ton about distressed white people in the Midwest who really are distressed and really did break hard for Donald Trump, both in 2016 and in 2020, but we did not write nearly enough about the distressed Black Americans in cities or the distressed immigrants across the Southwest. We just didn't give this full picture of a middle-class or working-class or people aspiring to get into the middle-class, who are much more diverse.
I had talked to many of those forgotten workers if you will, and forgotten non-white workers over the course of my career, but it wasn't really until looking back on just how much I wrote about white workers in 2016, that I could start piecing together, like, "Hey, we were giving the country a misleading picture," which I think is dangerous.
I think we gave white workers the idea that they were toiling alone in this middle-class malaise and worse than that the other workers weren't necessarily part of the solution, that they were actually part of the problem. It allowed I think this lie that immigrants have bankrupted the American middle-class, or that Black workers are taking jobs from white workers. It allowed those lies to fester and grow and they're not true.
Part of writing the book was to set that straight and in fact, to talk about just how much of the success of the white working class, the white middle-class is wrapped up in the success of the non-white middle-class.
Amy: You write about the study that you found online in 2012 about the post-war boom, post-World War II boom in the economy, and what these economists had really come to put together was exactly what you pointed out. That the economy boomed after World War II, not because white people were doing so well, but because everybody was contributing, because women were finally being allowed into the workforce, because Black workers were finally being allowed into the workforce and that the potential of these people who previously had been denied access was finally being tapped.
Jim: I was working for National Journal Magazine in DC at the time that I discovered that paper and it was early on when I was writing about economics, so I was trying to do the thing when you're new to a beat where you just read everything. I would go home at night, or I'd sit at my desk during the day between calls from sources and just read as many papers as possible.
The one that you just mentioned was really dry. It had a really dry title, "The Allocation of Talent and US Economic Growth". It did not seem like the paper that would change your life, but I was reading it and I was like, "Oh my God, this is a revolution." This is a completely different way of thinking about the story that we've all been told about how the economy actually boomed in this golden era after World War II.
The argument was basically that until the civil rights era basically, or starting in the run-up from the actual war and its aftermath, but then cresting in the civil rights era, the United States economy had been really restricted to basically white men at the top of most skilled positions. 95% of all doctors and lawyers in 1960 are white men. Through the tearing down of the social and economic barriers that were keeping women and Black men and others out of those jobs, the economy didn't just create more fairness and opportunity for those workers who'd been shut out for centuries, it actually made the whole economy work better.
It's like finally deciding that you could allow left-handed players on your baseball team, and suddenly you realize that you're better off when you have left-handed pitchers. It was this revelation and it's so intuitive and yet no one had put it together and this was an empirical paper with lots of regression analysis and things that economics nerds like, but it really changed the way that I looked at my job and ended up becoming the backbone of the argument in the book.
Amy: Both in politics reporting and economics reporting, we still continue to be driven by the narrative of the post-World War II era. It was a time where everybody got along. We had bipartisanship and Congress worked and everybody had jobs and everybody had cars and beautiful suburbs were coming up all across America that were affordable and you could go to college for $5 and all of this. Yet at the same time, we know that built into much of the legislation that made these lives possible was discrimination and specifically discrimination against Black people, whether it was the GI bill, whether it was things that were put together, legislation put forward during the new deal. This glamorous post-World War II era, it was never what we really could have been or should have been.
Jim: Absolutely. Actually, something that I love about America, that so many people have a hard time reflecting in our politics now, we have a lot of contradictions in our history. It is both true that the post-World War II era was a really great time, the best time in our history, or I would argue almost in human history for the growth of a robust middle-class, and also true that it was so much harder to get into that middle-class if you were Black, it was so much harder to get in that middle-class if you were an immigrant.
We made it easier, we have not made it as easy as it is for a white person. Nowhere close, but we made it a little bit easier and that little bit easier absolutely changed the face of the economy. It truly was this secret engine of our growth. When you think about how hard-fought those victories were and how tumultuous that era was of civil rights, how difficult it was in American politics for Black Americans to win even basic entry to an educational system, and to the employment, to the business world.
You can look back at that and go, "Wow, we could have made it so much better. It's the high watermark, but it could have been so much higher if we just dispensed with a lot of the social difficulty that we had." White people had just gotten with the idea much earlier on that equality would be great for everyone but they didn't, and we're still fighting fights about that today.
Amy: It seems what also made the white working-class myth possible, is the fact that both parties bought into it. Neither party was really pushing to make these things less discriminatory. It wasn't until the Democratic Party became the party of civil rights, that we really saw this focus on the white working class as somehow distinct. Is that fair? How would you look at that?
Jim: I just think there was not much focus at all on the Black working class for most of American history. There were big fights early, in America, obviously, to end slavery. The biggest fight of all, and then to expand educational access. The turn of the century, coming into the 20th century, a lot of states made it very, very difficult still to educate Black children even just up through high school. That was a breakthrough in the early 20th century, and then colleges, of course, took a lot more to desegregate them.
I think it's just been such an entrenched ingrained way of governing America. It is easy, as I argued this in the book, but I think it's pretty non-controversial. It's really easy to run on platforms of, "I'm going to make your life a little bit better than this other group, which, by the way, is holding you back."
I think politicians from both parties over the course of several centuries, have had real success in telling one group of distressed workers that its problems were another group of distressed workers. While just leaving out the fact that the white men who were in charge of the country, were the ones benefiting from all that squabbling between workers in the middle of the bottom. I think that that is why it wasn't a big issue until the civil rights era is that it was truly a country that was still viewing the economy through a very white male lens.
Amy: Let's talk about the 2020 election for a minute in the context of all of this, because we're still sifting through the results and the data. One narrative that's come out of the 2020 election is that the Republican Party, under Trump, has become what we thought at first was just the white working-class party, but then some success that he found in 2020 among Latino voters, especially those in smaller town or rural communities suggest that maybe there is a pathway here for Republicans to be the working-class party that goes beyond just white folks. What did you see?
Jim: I'm fascinated by this result of the election. I think we're still learning exactly what forces allowed the President to over-perform from 2016 with Latino voters. If it ends up being the economy, I do think that's a real lesson for Republicans that they might be able to make an economy-themed pitch to the working class, but I also would caution that they are nowhere close to a working-class party yet.
Their coalition basically excludes most Black working-class voters and they still have a lot of higher-income white voters as part of this, but that's true with Democrats too. They are not really a working-class party either. If the close read of the data ends up showing us that this swing among Latino voters is really linked to economic performance, I think that should give both parties a real incentive to run the economy as hot as possible when they have levers of power, in order to make the case to those voters, "See what we delivered for you. You should reward us, you should join this."
Like, "We care about running an economy that's going to lift your income and get you a better job more than we care about running an economy that has high stock prices or big dividend payments to shareholders." I think that there is both a rhetorical case that both parties can make on that and also a policy case, and there are lessons for both parties here. To me, it's obviously an election full of fascinating lessons. It is the one I am most interested in because it could show some real economic solidarity that cuts more across racial and ethnic lines that we have seen in previous, recent cycles.
Amy: Jim, do you consider Donald Trump to be a populist?
Jim: I think Donald Trump is a populist politician. I believe his rhetoric is populist. I believe some of his policies are populist. I think he also-- He's a populist in the sense that he identifies villains and aggressively and relentlessly tells his supporters that those elite villains have made life worse for them. I think, in particular, his trade policies were at least rhetorically an attempt to deliver populist results.
I don't think his tax policies are populist. I think he had a very, mainstream Reaganesque Republican trickle-down tax policy. I think he could have-- One of the interesting counterfactuals of the Trump era, his tax cuts ended up being not very popular. He was very popular on the economy, even though a lot of his economic policies were not very popular. His tax cuts were.
Amy: That's the thing that I was trying to get to, Jim, which is his rhetoric is certainly populist, but even on trade, yes, were the tariffs on China, but he came in as a candidate saying he was literally going to blow them up, like NAFTA was going to be gone. This idea that he was going to come in and really be this working-class fighter, that globalism is dead and we're going to bring all these jobs back, and I'm going to put big penalties on all of these corporations that are outsourcing, but he never really delivered on any of that.
Instead, I think the people who, again, people who are doing really well right now and continue to do well, are the people that have always done really well and who have a nice, big stock portfolio.
Jim: Yes. There's no evidence whatsoever that Trump delivered for those distressed manufacturing communities that were losing ground in the Midwest in terms of bringing jobs. He promised all sorts of pie in the sky populace things, millions of jobs coming back from China, millions of jobs coming back from Mexico. This complete rebuilding of the manufacturing base, whereas under Trump manufacturing had the lowest share of the US job economy in basically modern statistics.
He did not bring anywhere closer. He really didn't bring any jobs back at all. Let's be really honest about what the reshoring numbers show. What he did do, though, which he deserves some credit for is running the economy hot enough that people at the bottom and in the middle did see income gains in 2018, and 2019. Now 2020 wiped a lot of that out, but a huge part of that is because he inherited an economy with a very low unemployment rate and he just kept pouring gas on it.
I think he gets credit for continuing to pour gas on it but it's like, that is not a function of the most populous parts of his plan. Most economists you talk to would say the trade war was negative on populist outcomes, like manufacturing jobs, and reshoring, to be honest.
Amy: Then about the Democratic Party, and you talk about this too, we have all these changes that have happened since 1978 in globalization, and of course, education being a key element in all of this. That the people who have the highest level of education are doing the best in this country economically, and the gap is only getting wider.
The Democratic Party now is this combination of traditional labor, working-class and African American Latino voters, but also increasingly wealthy white, formerly Republican, tax-sensitive voters. How does the Democratic Party go forward given that it has at part of its coalition, a group of folks that are in now the elite class?
Jim: The Democratic Party has some choices to make too. Because I'm a tax policy reporter, I'm going to pick on one of them. There's this benefit that one of the main tax policies Democrats have had success railing against is Trump's tax plan limited the state and local tax deduction. Which basically is a thing that helps high-end taxpayers in blue states.
If you pay a lot of property taxes and income taxes in New York or California, you probably took big advantage of the SALT deduction on your tax forms. That is a thing that really just helps higher-end people. Really like top 5% people will get most of the benefits.
If the Democrats take power, do they try to reverse that? That is a thing that would benefit a lot of their new voters in that anti-Trump coalition that came in and helped them deliver the White House, but it doesn't do anything for the vast majority of voters who have been with them all along, and risks making them look like that they care more about the rich guys than everybody else. I think that they are a party that's going to have to make choices like that.
I think Joe Biden is going to have a trickier time holding that coalition together than maybe Democrats thought going into this election when they thought that coalition was bigger than it turned out to be on election day. They can make choices though in policy on who to prioritize, especially if they have to cut deals with Republicans and they can show working-class voters whether they are going to, first and foremost, take care of them, or whether they're going to take care of the higher-end better-educated persons.
Amy: You wrote about middle-class being hollowed out and then simultaneously voters becoming just numb to all of the politicians and their promises of renewal. Again, we hear it on the trail. As you pointed out, Joe Biden, Scranton Joe, and Donald Trump are going to bring your jobs back from China, and year after year, these promises are made and they're not kept and the disillusionment only grows.
At what point do political leaders need to say either, one, "These old jobs aren't coming back, and here's what I think a new economy is," or to just acknowledge like, "I don't know." What do they need to actually say to be really truthful? Are they just promoting these platitudes because they know that if they said what was really happening or how hard it's really going to be, there's no way they could win the election?
Jim: My recipe for them is not create politics. I think that the political leaders of both parties should be telling Americans, especially American workers, that they have more in common than they have that divides them, and that in fact, workers need to band together to demand a better middle class, and that it's not that people who don't look like you are a threat to people like you, it's the opposite. Your fate is intertwined.
That's difficult. It's a difficult message to make, to be super clear. It's much easier to say, it's the Chinese or the immigrants or whoever who are stealing your jobs. I do think they can be honest with America about the benefits of helping people do what they're best at. I think that there actually is some really good politics to have, particularly with women.
Women understand how much harder it is for them to succeed in the labor market in the United States than it is for comparably educated men. It just is, and the polling shows us, and so many conversations that I have with women across the country recognize this.
I think recognizing it and addressing it is good politics and whichever party wants to pursue that and you can pursue that in a bunch of different ways, depending on your economic philosophy. I think just making that clear that, "Hey, we're going to be a party that open, that finally equalizes that opportunity," is a winning message and something that should not be that controversial although I, of course, know that it is.
[music]
Amy: Jim Tankersley is a tax and economics reporter at The New York Times. He's also the author of The Riches of This Land: The Untold True Story of America's Middle Class.
[music]
Amy: That's all for us today. Our Senior Producer is Amber Hall. Our Associate Producers are Patricia Yacob and Meg Dalton. Polly Irungu is our Digital Editor. David Gebel is our Executive Assistant. Jay Cowit is our Director and Sound Designer. Debbie Daughtry is our Board-Op. Vince Fairchild is our Board-Op and Engineer. Our Executive Producer is Lee Hill.
Of course, you can call us anytime at 87778, my take, or send us a tweet on @amyewalter. The show is @TheTakeaway. Thanks so much for listening. It's politics with Amy Walter on The Takeaway.
[music]
Copyright © 2020 New York Public Radio. All rights reserved. Visit our website terms of use at www.wnyc.org for further information.
New York Public Radio transcripts are created on a rush deadline, often by contractors. This text may not be in its final form and may be updated or revised in the future. Accuracy and availability may vary. The authoritative record of New York Public Radio's programming is the audio record.