When Life's a Medical Experiment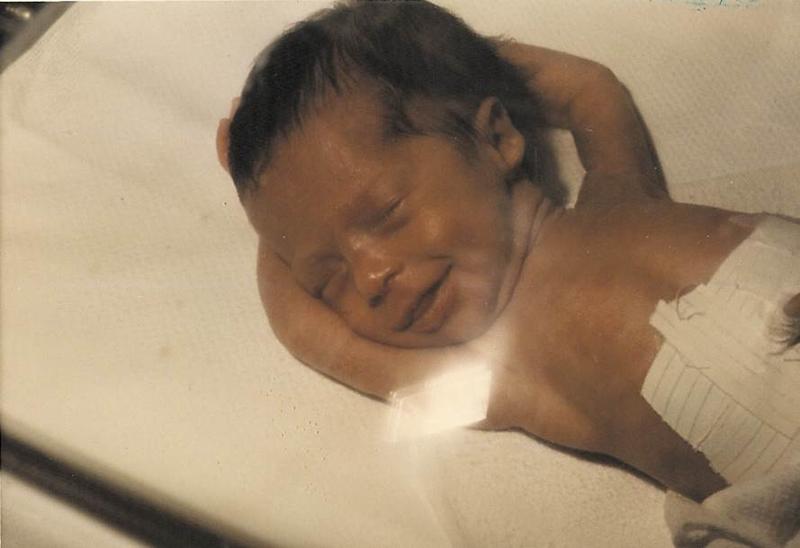 Transcript
Susannah Ludwig: There is no blueprint, there is no blueprint at all. And in some ways if I had had diabetes or MS or some other thing where there's a lot more research and a lot more sort of protocol, in some ways that might be easier. My life is sort of like a major science experiment that, knock on wood, is going well right now (laughter)."
Mary Harris: Susannah Ludwig didn't understand how fragile her health was until she was 21 and just out of college. She'd gone to the hospital for a pretty routine surgery -- and when she woke up, something was wrong.
SL: All of the sudden I couldn't swallow anything at all.
MH: Her esophagus had collapsed to the size of a pencil.
MH: And so what was that like? They gave you a plate of food at the hospital and you just thought, I can't do it?
SL: No, I think we tried, and it just wouldn't go down.
MH: It was scary -- but it didn't come out of nowhere. Susannah had been born with a really rare birth defect: an incomplete esophagus. When she was a baby, doctors came up with a workaround. They reshaped her stomach into a makeshift tube.
Now, two decades later, it didn't work. She couldn't eat. And while doctors figured out what to do, Susannah got by on liquids, and started losing weight.
SL: I was tiny, tiny, tiny at the time. I think I might've been 90 pounds
MH: Oh my gosh.
SL: I was really tiny, yeah. And eventually they determined that I needed a new esophagus and then we did that surgery, which was, you know it was 14 or 15 hour surgery and three-week hospitalization.
MH: This time, doctors figured out that they could make a new esophagus using a piece of her intestine.
MH: Had you understood that something like that could happen?
SL: No. And I definitely didn't and hadn't dealt with what that feels like to be a young adult and be aware that I might not be able to ever eat again and if I can't eat, how am I going to live and what -- those kinds of really deep things.
MH: There's a kind of medical story that's pretty common -- about a kid who survives an awful health problem with the help of ingenious doctors. And usually, that's where the story ends. The kid's better, the credits roll.
In a lot of ways, Susannah was that kid. But the workaround her doctors figured out when she was little wasn't the end of her story. Instead, like she says, she's been an ongoing experiment. When some new problem crops up, Susannah and her doctors have to piece together solutions.
I'm Mary Harris, and this is Only Human from WNYC. Today on the show: what it's like to live at the outer limits of medical knowledge. Or I could put that another way: what it's like to spend life as a guinea pig.
Susannah Ludwig is 44 now. She has an 8-year-old son, and she works as a film producer. Ever since that summer after college, she's known her condition could change her life at any moment. Her father, Stephen Ludwig, has known since she was a baby.
DL: You expect your child to be perfect in terms of physical dimension and when they're not, you go through a lot of different feelings. "Did we do something wrong?" is definitely one of the feelings I remember.
MH: Susannah's dad is a pediatrician. He was in his residency when Susannah was born seven weeks early.
DL: She was very small, only about 1200 grams.
MH: That's a little under three pounds.
MH: So you knew she was small, when did you find out that there was something more going on?
DL: Well, first we went through the whole excitement and fear of going through the delivery and she was delivered and she seemed fine at that point. But then as they started to feed her, they noticed that the food was not going down.
MH: To figure out what was going on, doctors put a tube in Susannah's mouth, trying to reach her stomach. It wouldn't go. Her esophagus ended in a pocket. The condition is called esophageal atresia.
MH: And my understanding is that, when Susannah was born, this was a condition that children might not survive.
DL: Definitely. Yeah, I think both from the part of view of the defect itself but also the fact of her prematurity and how small she was. So yeah it was a tense time.
MH: So Susannah, I guess I wonder what it's like for you to listen to your dad talking about all of this.
SL: Um, you know it's never easy. I feel -- I don't know really where my life would be if I had been someone else's child.
MH: This is why I wanted to talk to Susannah and her father together. Because at every step, for the last 44 years, he has observed her and helped her and worked with her doctors to figure out what to do next.
It was Susannah's good luck that when she was born, doctors at Children's Hospital National Medical Center, where Stephen Ludwig was doing his medical training, were pioneering a surgery for babies with her condition. When she was 11 months old, Susannah was the second person to get it. And that's how she lived a relatively normal life until she was 21. Relatively normal.
The year after that first surgery, when she was still a baby, she was hospitalized 13 times. Usually, an esophagus pushes food down into the stomach. Susannah's improvised one didn't do that. Which means that she's has had a tricky relationship with eating for basically her whole life.
MH: Were there rules?
SL: There were certain rules around certain foods. Foods that are more chewy or harder to break down, I tried in general to stay away from because I just couldn't, I had trouble swallowing them. And so the food would just literally sat there.
MH: It sat in her throat, refusing to go down.
SL: And unfortunately, a lot of the foods that were hard for me are foods that I loved, for example, soft pretzels and pizza, and...
MH: Basically kid food was off limits.
SL: Not all kid food, but a lot. Yes, and so this one sort of famous story is that when she was 5 my oldest friend, at her birthday party, her mom served hot dogs, which I was not allowed to eat, and in the middle of the party, they were wondering where was I and I was in the corner, shoving hot dogs into my mouth. And we still laugh about it to this day. Her parents had to call my parents--
MH: Because they knew you weren't supposed to be eating that, right?
SL: Right.
MH: This is a story Susannah clearly loves to tell. But what would happen after a transgression like that one wasn't fun. To keep the food from just sitting in her throat, she'd have to make herself throw up. Susannah has memories of doing this all through her childhood. At nice restaurants, at family gatherings -- her dad standing by to give her moral support.
But Susannah doesn't like to focus on that. Partly because she knows a lot of what she deals with is kind of gross, and she's sensitive about it. But also: she really doesn't want to see herself as weak.
When she talks about her childhood, she mostly talks about how happy it was. She took piano lessons. She was a Brownie. In high school, she was into cheerleading and school plays. She says she has always been relentlessly optimistic.
MH: When Susannah's dad, Steven Ludwig, thinks back on how their family handled Susannah's health, "optimism" isn't the word he chooses.
DL: I think denial is a powerful defense mechanism. It works a lot of the time, sometimes it works so much that it begins not to work.
MH: Do you feel like you were in denial?
DL: To some extent. Certainly downplaying the negative and accentuating the positive. I guess that is a form of denial but it was not total denial. I was, we were both clearly aware of what the circumstances were but --
MH: Well, I guess when there's no template, you sort of have two choices. Act like everything's normal or not.
DL: Yeah, as a friend of mine says, laugh or cry at the end, you still get the bill.
MH: As a parent, I totally get what Susannah's parents were doing here. You want your kids to succeed -- so you do all you can to help them feel strong and capable.
DL: We tried to raise her with an attitude that she was normal and that she should live a normal life and do everything that she wanted to do and not be inhibited to try things and be with her peers and so forth.
MH: It's hard to know where to find that balance... because Susannah is normal
DL: Yeah.
MH: But at the same time, she had almost no peers, no one going through this.
SL: And even more that, no one, I literally have met one other person in my entire life who had this same condition.
MH: What was that like?
SL: It completely freaked me out, to be honest.
MH: After the break, we'll hear what it was like for Susannah to meet a stranger who knew all of her medical secrets. This is Only Human.
--
MH: This is Only Human, I'm Mary Harris. We're talking to Susannah Ludwig and her father, Dr. Stephen Ludwig.
Susannah was born with a rare birth defect: she didn't have an esophagus. When she was a baby, she had a surgery that let her have a pretty normal childhood. So she didn't have to face how vulnerable she was until her early 20s, when her improvised esophagus failed.
Going through that made Susannah want to find someone to talk to -- someone who'd experienced the same thing. That's how she wound up meeting the one other person she's ever met who has her condition.
SL: I had never met anybody like me. And he unfortunately was much much sicker than me. He had many, many more procedures and surgeries and he was really, really suffering.
MH: Was he your age?
SL: He was around my age. And I just got really scared, because I kind of think I wanted to continue on the path of thinking positively and moving forward. And looking at him, I thought, you know, this could be much, much worse and I'm sort of not willing to allow myself to think about that.
MH: You're describing the most awkward blind date ever.
SL: It was sort of like that, except that it's even worse in a way because on a blind date, you don't know intimate things about the other person but in this case, we had this really intense shared physical problem that's incredibly intimate and it's not nice, there's things about it that are not nice to discuss. And the purpose of our meeting to get into the nitty gritty of what have I been through and what have you been through and it was a tough meeting.
MH: And he'd been through a lot more than you.
SL: A lot more.
MH: Was he able to work? Was he able to live a normal? No
SL: MmMm.
MH: No? So he was, he was just sick?
SL: Mmhm.
MH: Do you know where he is now?
SL: I don't and my family makes fun of me because in general, I'm the kind of person who keeps in touch with everybody my whole life -- like I have a lot of Facebook friends and I know, I just always keep in touch with people.
DL: He's not one of your 1400 Facebook friends?
SL: No.
DL: Surprising. [Laughs].
SL: See what I mean?
MH: Susannah really doesn't want to focus on what her health problems might mean for her. But over the last twenty years, she's had to think a lot about how her body works, and how it might fail her. She's had to have more hospital stays, more surgeries. And each one is an experiment that might lead to new problems.
SL: Two surgeries ago when I was 36, when we came out of it, there was, um -- there was a leak in my esophagus so it needed to heal by itself and the only way it could heal is if I didn't eat.
MH: So you weren't eating through your mouth at all, you were just you just had an intravenous line
SL: Mmhmm. and that was something that -- so I knew the surgery was going to major, I knew that I was going to be in the hospital about two weeks, I knew that there was going to be a couple month recovery, I was prepared for all of that. What I wasn't prepared for was a three-week hospitalization and not being able to eat for several months after that.
MH: What does it feel like not being able to eat?
SL: It's horrible it's horrible
MH: How?
SL: You feel not normal, you feel, like, you feel, not normal is the best way, I don't know how else to describe it.
MH: Being "not normal" is one of Susannah's biggest fears about her future. Because all those side effects she experienced as a child they still happen to her.
She has acid reflux all the time. And food still takes an incredibly long time to move through her system -- four or five days rather than the typical 18 hours -- even though she takes medicine to help her digest more quickly. Sometimes, when she's lying down in bed, she wakes up vomiting and choking. Every few months, it's serious enough that she has to call an ambulance.
I asked her if she could ever just give up food. She says she couldn't. But she's made all kinds of changes. She's on a liquid diet a couple of days a week. She's trying out being a vegan.
MH: What's it like to know that there's no textbook solution?
SL: In my darkest hours, it's horrifying and scary and terrifying and I worry about what will happen when I'm in my 70s and my dad's not here and --nut I also have a lot of faith in medicine and in thinking outside the box and I know that I'm a fighter and I try to stay with that.
MH: Since Susannah was born, her dad has become a pretty renowned pediatrician at the University of Pennsylvania. He helped popularize the term "shaken baby syndrome" in the US. For Susannah, he's still the extra brain, thinking through her treatment and figuring out ways to make her everyday life easier.
SL: For my birthday this year, my dad said, I think we want to get you a bed that elevates in the back and my first reaction initially was like -- oh that's like a hospital bed, I don't want to have a hospital bed. But then I realized, oh that's kind of cool, that could be good.
MH: Did you get it?
SL: I did get it and it has been helping -- and it actually has a massage button which is even better!
MH: I wanted to asked Stephen Ludwig -- does he also wonder about Susannah's life without him.
MH: Your daughter says she worries what happens when you're not there to be her Doctor dad...do you think about that too?
DL: I do, just crossed my 70th birthday, so a lot of those thoughts are in my mind at this point. I think Susannah will be able to figure these things out herself.
MH: Most of us get medical care, and make this assumption: the doctor will figure it out. But Susannah knows better than anyone that those doctors? They're just trying things. Sometimes those things work. And sometimes, they don't.
MH: Do you feel like the surgeries will end?
SL: I honestly don't know. I don't know. Right now it doesn't seem like there is anything in my future, which I'm so happy, and I will do everything to keep them away. But I don't know. So that's the thing that's so crazy and weird about the whole situation is that we really don't know what's going to happen. There's no roadmap at all.
MH: How much do you think about the future? Like, what comes next?
SL: I walk the line of thinking about it all the time, and then trying not to think about it. We don't know what the next step would be with my health don't know what happens when this esophagus doesn't work anymore. We don't know how much I'll eat this way, or not eat this way. But in a weird way, the dreams and big future plans is what keeps me going so I can't give that up.
MH: Susannah Ludwig's big dreams are mostly about making films. And she's had a lot of success. A few years ago, a documentary she produced called "Kings Point" was nominated for an Academy Award. She co-created the series Boomtown, about the North Dakota oil boom. But the project she's focused on now is closer to home. She's making short films of kids who are sick or struggling with their health. She wants to give kids space to talk -- about being sick, or about whatever they want to talk about.
Susannah's condition is rare. But a lot of us have felt the way she does. If you've been through a serious illness, you might have reached a point where it feels like your doctors don't have all the answers, and they seem more like educated improvisers than experts.
Or maybe you've had to do some figuring out for yourself. Go to only human dot org, or find us on Facebook, and tell us about it. What did you do? How did you feel about it? While you're there you can find a link to Susannah's film project. It's called Portraits That Heal.
Music Credits:
"Brakhage by Seashore" by Sonogram
,
"Echoes and Mirros" by A New Normal
,
"Have You Seen My Keys" by Tomo Nakayama
,
"Vespers" by Color Radio