Bonus Episode with Stephen Dubner of Freakonomics Radio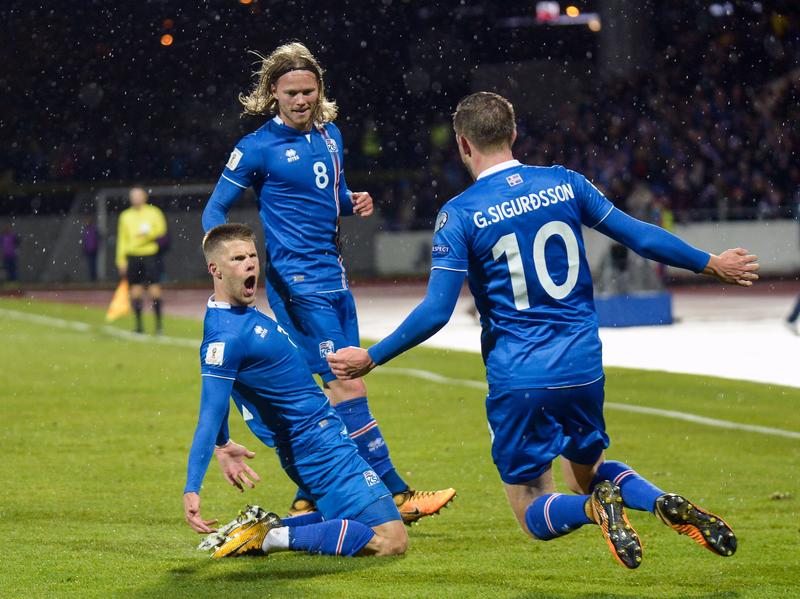 Transcript
[background talk]
Participant: That's beautiful.
Roger Bennett: That's beautiful. Hey there, how are you? Oh, it's so nice to see you.
Stephen Dubner: Mr Bennett? I've never gotten a Mr. Dubner.
Roger Bennett: I like it. I feel like I've just stepped into the Great Hall of Downton Abbey.
[laughter]
Stephen Dubner: All right. Roger Bennett, why don't you say your name first.
Roger Bennett: My name is Roger Bennett.
Stephen Dubner: What do you do for a living, sir?
Roger Bennett: My wife asked me the same question. I sit in front of a television, watch a lot of football, and shout at that television thinking it will impact events, as they're unfurling thousands of miles for me. You know what Steven, they do.
[music]
Stephen Dubner: How often do you shower? I'm just curious in that paradigm.
Roger Bennett: It depends. I follow a medieval regimen of washing, where around November I sew myself into a long underwear way which I cut myself out of in spring. Why you asking are you asking?
Okay, enough for that. As you can hear, I'm with another podcaster Stephen Dubner, the host of Freakonomics Radio. Someone I actually know quite well, despite the fact in this podcast, I proceed to get his last name wrong, many, many times, Doubner, Dubner. You say potato, I say potato.
You know him as a man who enjoys talking about stagflation. I've come to know him as a huge soccer fan, a passion, which occasionally bubbles over when he takes his Footy for Two podcast with his son, a huge Barcelona fan.
Stephen Dubner: That ball was intended for Messi?
Solomon Dubner: No.
Stephen Dubner: Really? Messi looks surprised.
Solomon Dubner: I was a heavy height for Messi. Crossing it for Messi ahead of this defender [unintelligible 00:01:36].
Stephen Dubner: Okay.
Roger Bennett: So far in American Fiasco, we've been obsessively documenting the US men's national soccer team's bumpy road to the 1998 World Cup. Today, we're going to talk about the 2018 World Cup. It's about to kick off in Russia, that rouge state, which means that geopolitical stakes, they couldn't be higher. Don't you say, the US isn't even going to be there this time. They failed to qualify in quite spectacular and tragic fashion. American fiasco indeed.
There's still plenty of dramatic storylines and soap-operas worth of characters to talk about Messi, Ronaldo. M favorite, the amazingly pugnacious squad from tiny Iceland. You're going to hear parts of that conversation on a special World Cup episode of Freakonomics Radio. We wanted to let you in on some of the action as well, so let's do it. This is American Fiasco.
[music]
Roger Bennett: I'm Roger Bennett. You listen to the Acid Jazz hour on Freakonomics Radio. Hello, late-night listeners, it's Rodg.
Stephen Dubner: Now describe for me your anticipation for the upcoming World Cup considering that as we now know, the US did not qualify.
Roger Bennett: A darkness.
Stephen Dubner: I understand there might be personal dimensions and professional dimensions because you're still working it.
Roger Bennett: Personally devastated that the US are not in it. I know so many of the players, I know exactly what drives them. I know what a World Cup means to a player in terms of their own grind to the elite level and to have them lose that opportunity, have that just fall away from them.
Devastating for those, devastating for the American football fan base who are absolutely dedicated to that team. The big takeaway is we should stop playing two countries at the same time. Never again, should we play Trinidad and Tobago one at a time, let's take baby steps. Having said that, we're going on a national tour. During the World Cup, we're going across the country, this great country. We're going across America, huge road trip.
Stephen Dubner: We meaning Men in Blazers, not the US men's national team?
Roger Bennett: Maybe some of them may come along. We actually have some of the younger future stars, going to come on stage with us and talk about the future as part of the shows. I'm going to explore the authentic, beautiful football culture city to city Seattle, Portland, San Francisco, LA, St. Louis, and down the East Coast.
I will say, as an Englishman, there were three times in my life England did not make the World Cup. One time I was too young to really be sentient. 94, they didn't make the American World Cup. 78, they didn't make it to Argentina. I will say, in my emotional memory, they are might two favorite World Cups.
Because I was able to watch the telenovela storylines and spooling in front of my eyes without any Sword of Damocles of, "God, the English team is stressed, they're going to self-sabotage. They're going to raise my hopes, they're going to crush my hopes. They're going to go out in the most heart-wrenching way." Didn't have any of that, I could just ex--
Stephen Dubner: Could you have lack of stress this year then, without the Americans?
Roger Bennett: This is what's fascinating. Americans are going to realize they just love the World Cup for its own sake. I think this is going to be the World Cup when Americans look at who is there, Ronaldo, Messi, the heroic Icelandic story, the Pro Bowl roster of the Belgian team. Spoiler alert, one of the three winners, Brazil, Spain, or Germany, one of these three is going to win it.
You got the African challenge. You've got the intricacies of some of the incredibly organized passionate teams coming from Asia, South Korea, wow. I think America loves a circus. They love nothing more than an excuse to cut work on mass for an entire month and daytime drink, what an alluring possibility for any American. If you are in a bar at seven o'clock in the morning with a Budweiser, society frowns on that, right Stephen, don't they ?
Stephen Dubner: Yes.
Roger Bennett: You will not be pleased to be--
Stephen Dubner: I would not.
Roger Bennett: But if you in that same bar with that same Budweiser, and on the television Spain are playing Portugal in the opening group game at the World Cup, what are you?
Stephen Dubner: You're a football fan.
Roger Bennett: You're a football fan. This is going to be a big World Cup, even without the American participation.
Stephen Dubner: What you're describing, which I'd love to think will come to pass is an embrace of the World Cup despite the lack of an American team for American fans. It sounds like to the average, let's say sports fan. It sounds a lot like the way Americans follow the NCAA basketball team. Right?
Roger Bennett: Exactly.
Stephen Dubner: Even if I went to a college that doesn't have a team, or if my team is no good or if my team loses early--
Roger Bennett: Where did you go to college?
Stephen Dubner: I went to Appalachian State University, which had a very fine soccer team, I have to tell you. Top 10 nationally, division one, even though they weren't division one another sport.
Roger Bennett: What's their nickname?
Stephen Dubner: The Mountaineers.
Roger Bennett: Come on.
Stephen Dubner: My school had a very strange set of circumstances, by which a man named Hank Steinbrecher. Do you know Hank?
Roger Bennett: Do I know Hank. I love Hank Steinbrecher.
Stephen Dubner: You don't know Hank Steinbrecher. Do you?
Roger Bennett: Hank Steinbrecher isn't only the star of American Fiasco. Hank Steinbrecher is one of the single great human beings, I adore Hank Steinbrecher.
Stephen Dubner: Hank, I can't believe you know him so well and yet didn't know that his most impressive feat on his resume was assembling and coaching a team at a place called Appalachian State University in Boone, North Carolina. That was ranked number seven nationally and I was a 16-year-old, not much of a big soccer fan, who was transfixed by this team of Nigerians and Ghanaians and some South Americans--
Roger Bennett: Just imagine that a little young Stephen Dubner with a mullet walking onto the field, been like, "Hey guys, I got some pace. I've got some game. My bad guys." And they're just totally ignoring you.
Stephen Dubner: I did tutor a couple of the soccer players though.
Roger Bennett: That's your contribution.
Stephen Dubner: I think Hank gets a [unintelligible 00:08:17], as well.
Roger Bennett: Hank Steinbrecher, for those of you who do not know was the General Secretary of US Soccer. Essentially, the gentleman that was executing every major decision in the '90s. He dedicated himself to the growth of the game. He oversaw it in his body, a heartbeat that is so American and makes things like hunting, democracy, even barbecued rib seem UnAmerican compared to Hank Steinbrecher in this.
One of the joys of making American Fiasco was the time I spent with Hank. Listening to him, talk about decision after decision with this 1998 team. Which I was fascinated by because squads are fragile ecosystems, they really are. They're essentially workplace cultures. What you need is a collective focus. You have a team like Iceland, from the smallest country to ever qualify for the World Cup 335,000 people. Corpus Christi, Texas, I believe is bigger.
They have hardwired their country to produce phenomenal collective football players. They invested heavily in training facilities. They invested heavily intentionally in elite coaching. They have a ridiculous number of elite coaches.
Stephen Dubner: I know the manager of the national team, at least until recently was also a part-time dentist.
Roger Bennett: He was Heimir Hallgrímsson, a very good friend of mine. He's a
Stephen Dubner: Is that right?
Roger Bennett: -part-time dentist on a tiny island that has I think 800,000 puffins for every one person that it has.
Stephen Dubner: Have you ever had him do any work on you? Are you that close a friend?
Roger Bennett: I've watched him do root canal and I asked him, "Why do you as an international manager keep doing part-time dentistry, which he did until a year ago." He just looked at me like I was a madman, he said. "The other managers blow off steam by hunting. Others guys gamble." He said, " I do root canal," like I was a moron. He's given it up now because he is focusing on his work. Amazing story, 12 years ago, he was coaching and under-12 boys team.
In two weeks, as we record here, he's going to walk out with the world watching with this Icelandic team against Argentina and Lionel Messi, it's an incredible career curve. Iceland have focused on investing heavily in coaching. They've built this elite cadre of players who are not just technically phenomenal. I've been in massive soccer halls where they had 800 five-year-olds with have 100 elite coaches.
It was like China, Mao, ping pong kind off. Just these unbelievable factories of joy, of young kids learning to love the game. Then Viking mentality is the other thing. These guys when you interview them, they say, "There is Viking blood that flows through my veins. They really do." I thought they were joking, I was like, "That's funny." "No, I really mean it."
The Icelandic player before they play big teams, you ask them, "Do they think they're going to win?" They look at you and they say, "Of course we are." We are Iceland." I say, "Even though five years ago, you were getting smashed by these teams." They said, "Even five years ago, we thought we were going to win. We just didn't--."
[music]
Stephen Dubner: Your podcast American Fiasco covers the 1998 US Men's National Team?
Roger Bennett: Yes.
Stephen Dubner: Which did very poorly.
Roger Bennett: Correct.
Stephen Dubner: You've had the good fortune to turn it into an audio tragedy, so you had good material. Then just months later, the 1999 Women's World cup, the US Women's Team take it from there. Absolutely-
Roger Bennett: Save the day.
Stephen Dubner: - save the day. Such a high-level, so much enthusiasm and all the things that it sounds like you were hoping for and expecting from--.
Roger Bennett: Correct.
Stephen Dubner: First of all, describe the women's team and why they were and continue to be so, so, so good and why a country that produces such a dominant women's team produces such a middling to crap men's team.
Roger Bennett: Title IX is everything. No other country has Title IX. What you had was women athletes who were exposed to better facilities, better infrastructure, better coaching than anywhere else in the world by a multiple of 10. 1998, personally having watched it, it felt like a darkness. I love America. I love football. There's nothing I love more than the game I love growing in the country I love. That is a lot of love. 1994, I felt the plate tectonic shifting under the sport. 1998, it was a darkness, it felt apocalyptic. When you interview the players for 1998, they felt they had destroyed not only their own careers, but also the professional futures for football players in this country.
Then along came the women, 1999. Thanks to Title IX, they just were superior in every way. They would destroy all opponents, physically so much more gifted. They would run harder. They would tackle harder. They just destroyed all comers. Title IX allowed the women to develop a healthy, competitive advantage. The rest of the world has caught up. Female football has grown unbelievably in Europe and they're wonderful sophisticated. When I grew up, it was scapegoated, women did not play sports, now they do.
In 1999, the women bailed the men out and gave this country joy, gave this country a reason to love soccer again and please God, 2019 history will repeat itself.
Stephen Dubner: There is a lawsuit in which members of the US Women's National Team are alleging that they've been paid very unfairly compared to the men. Especially considering not only their actual accomplishments which dwarf the men and at least in recent history, but in terms of--
Roger Bennett: They wing things.
Stephen Dubner: They win things. Also, their revenues are pretty good. Do you think it in any way affected the cohesion of the men's either national team or the national program? Because the whole program has I wouldn't say melted down, but there's been a big change in administration now. I'm just curious whether that was any kind of explanation for why the--
Roger Bennett: No. There were many reasons for the 2018 failure.
Stephen Dubner: That's not one of them.
Roger Bennett: Leadership, coaching for mental focus of the man in crunch time who knew exactly what they had to do and failed so spectacularly. They needed to draw against the worst team on the final day and they went 2-0 down early. They got a goal back, it was 2-1, they had plenty of time to get a second goal against a very poor team. They were resigned to losing, watching them, their legs weighed tons. They seem to be bogged down. We did a live show right afterwards taking the title of Hillary Clinton's for what happened and try to understand with
Stephen Dubner: You were very depressed. Weren't you?
Roger Bennett: I was incredibly, incredibly sad for the players. I was crushed for the fans who live, travel, and dream about this team. Their success, but also a future in America where soccer which is massive for 12 to 27-year-old demographic is across the board a major league sport in a true major league sense. I felt crushed for them. The world cup is the greatest driver for the growth of the game. It's like a huge wave that hits the soccer's beach and leaves more and more fans behind.
Most of all, I felt deeply sad because the world cup is still going to be big. It's still going to be big, Stephen, but those scenes we saw at the last world cup where Dallas Cowboy Stadium was full of US fans cheering on the team. There's Grant Park, Chicago, 60,000 people cheering to watch John Anthony Brooks score in the last second against the Ghanaians, Tim Howard saving ever.
I was mostly sad to be candid because some of the happiest collective memories of my life, which you may say is sad about my life, but they're woven from the history, moments I've shared with my family and thousands of fans across the world. They are the most vivid moments in my biography. We're going to be deprived, this world cup of having any collective American memories and it's fairly devastating.
Stephen Dubner: Let me ask you this, um, Lionel Messi you called him the greatest footballer alive or would you say ever?
Roger Bennett: He's the single greatest footballer I have ever seen.
Stephen Dubner: You've ever seen. Would that include Pele for instance?
Roger Bennett: Yes.
Stephen Dubner: Ever seen meaning on tape anything, going back.
Roger Bennett: Yes. Football nowadays is a completely different business.
Stephen Dubner: Let me ask you this for those again, who may end up watching some Argentina, not know too much, not care too much. He is physically a remarkably unassuming human.
Roger Bennett: He looks like he's just wandered out of your local Supercuts. To understand him, you have to know about his nemesis Ronaldo.
Stephen Dubner: Ronalod, who's the opposite in every way.
Roger Bennett: Ronaldo, Portugal captain, the two of them it's like LeBron and Steph Curry which is the greatest player. Both of them have completely different attributes, different physical styles of play. Ronaldo is like a [unintelligible 00:17:51] turned into a person. In one tournament, I checked into a hotel and was given his bedroom after he'd left it. Honestly, I was there for four days and I couldn't get the cologne out of my clothing for the next three weeks just by osmosis.
Stephen Dubner: Did you love it there?
Roger Bennett: Did I love it? It's not very me, it's really not very me. If you're heavy on the cologne, not very Rodg, but he is physically beautiful.
Stephen Dubner: He seems to be allergic to wearing shirts after goal scoring.
Roger Bennett: I often think he doesn't enjoy scoring goals in their own state, they're just stages for him to rip his shirt off, show the world his nipples. He's not got a six pack, he's got an eight pack, Ronaldo. It's a truly remarkable thing. He is a sculpture of a man dominant, beautiful, potent is the word and a good goal score. Lionel Messi--
Stephen Dubner: A good goal score, but Lionel Messi you're saying is a better player, because not only does he often outscore Ronaldo, but what else does Messi do?
Roger Bennett: Messi is the video store clerk at Blockbusters. "Where's the Tarantino films?" He doesn't even look out from his village voice. He just says, "Second row on the bottom bro." He looks like an every man, but when he takes to the field, a combination of his vision, his ability to accelerate at incredible pace into crevices of space that really no one else sees that space. Leaving behind only smoking cleats where defenders once were, just vaporizes opponents. His ability to compute angle, wind speed trajectory.
He has a beautiful mind in there. The way he finishes goals, rarely smashing the ball home. It's always with just enough effort, just enough power only what it needs. Under great pressure delivering over and over and over again. What's fascinating about him, he left Argentina when he was around [unintelligible 00:19:54]
Stephen Dubner: For health treatment, right?
Roger Bennett: Yes. He was a tiny kid. He's still a tiny bloke, but Barcelona were willing to give him the steroid treatment that he needed. Probably the best investment ever in sports history, but in an Argentinian jersey, he has never delivered victory. The last three big tournaments he's played, he's got his team to the final.
It's like what Jim LeBron, it's like an unbelievable player and the rest of the cast they under-perform around him, and they just wait for him to do magic. He's gotten them to the final. The final in the last World Cup, the final in the last two Copas. All three of them have ended both in defeat and with him in tears, it's like this is what it sounds like when doves cry. You really understand that lyric when you watch Lionel Messi crying at the end of the game. That pressure that he plays under in an Argentina Jersey is remarkable. It's one of the storylines of this World Cup.
Stephen Dubner: This World Cup in Russia, which will be a geopolitical tele nueva in its own. The next one in Qatar in the winter, because it's too hot, which is related to all kinds of strange things. But here's what I really want to know --
Roger Bennett: Yes, I know where you're going.
Stephen Dubner: The 2026 World Cup will be played in--
Roger Bennett: I don't think America we're going to get the World Cup. You do know that?
Stephen Dubner: Really?
Roger Bennett: Yes, bad news .
Stephen Dubner: It's not going to be Morocco, is it?
Roger Bennett: On June the 13th, the day before the World Cup kicks off in a elaborate ceremony, they will reveal in Russia who is going to get the 2026 World Cup. One slight problem, the person presiding over the ceremony of that announcement is Vladimir Putin.
Stephen Dubner: You don't think that US will get it?
Roger Bennett: I imagine Putin will look in the envelope, and if it does say the US, Mexico, and Canada, he will smile at the cameras and just say, ''And the winner is Chechnya and Crimea.
[laughter]
Roger Bennett: The honest truth is America is a complicated reality for a lot of nations to vote for.
Stephen Dubner: Roger, if Russia were to win the World Cup, what would you say are the odds that someone intervened with a briefcase of cash, a loaded weapon, et cetera, et cetera?
Roger Bennett: Russia are possibly going to be the worst host since Seth MacFarlane at the Oscars in 2013. They are a terrible football team, they are a terrible football team.
Stephen Dubner: They wouldn't have qualified I assume if they weren't hosting?
Roger Bennett: Not even close. They got gifted as America in 1994, incredible pressure, you have to get out of the group stage as hosts to show that you actually do belong. Russia are a hapless pathetic soccer team. I'm saying that as a guy born in England, I know hapless pathetic soccer teams. I think America are more likely to win the 2018 World Cup than Russia are. I will say and I've said this before, Stephen, if Russia could influence the 2016 US election, I still believe that we have the brainpower, get on it Zuckerberg, I know you're listening to this. You love stagflation conversations on Freakonomics. I still believe that America has the creative brainpower to work out how, even though we're not in it, we can still win the 2018 World Cup in Russia. Amen.
Stephen Dubner: Amen.
[music]
Roger Bennett: Thanks to you, Stephen Dubner, for having me on. If you're not listening to Freakonomics Radio, get on it now, freakonomics.com, or just subscribe wherever you listen to podcast. This just in, there was a statistic in this conversation that I need to correct. I slightly exaggerated the number of puffins that are resident on a Heimir Hallgrímsson's, Island. I said there are 800,000 for every human being. The American Fiasco team went to Iceland and counted them by hand, and it's more like 1,000 puffins to every human being. But come on, once a person's got more than three puffins, who's counting?
[music]
Announcer: American Fiasco is a production of WNYC Studios. Our team includes Joel Meyer, Emily Botein, Paula Szuchman, Derek John, Starlee Kine, Keegan Zema, Ernie Intrerdat. Eliza Lambert, Jamison York, Daniel Guillemette, Matt Boynton, Jonathan Williamson, Brad Feldman, Bea Aldrich, Jeremy Bloom, Isaac Jones, and Sarah Sandbach. Joe Plourde is our technical director. Hannis Brown composed our original music. Our theme music is by Big Red Machine, the collaboration between Aaron Dessner of The National, and Justin Vernon of Bonnievale.
Special thanks to Matt Frasaka and Alison Hockenberry at Freakonomics Radio. For more about this story, including a timeline and more, go to fiascopodcast.com
[music]
Copyright © 2020 New York Public Radio. All rights reserved. Visit our website terms of use at www.wnyc.org for further information.
New York Public Radio transcripts are created on a rush deadline, often by contractors. This text may not be in its final form and may be updated or revised in the future. Accuracy and availability may vary. The authoritative record of New York Public Radio's programming is the audio record.