'The Story of Art Without Men' by Katy Hessel, Part II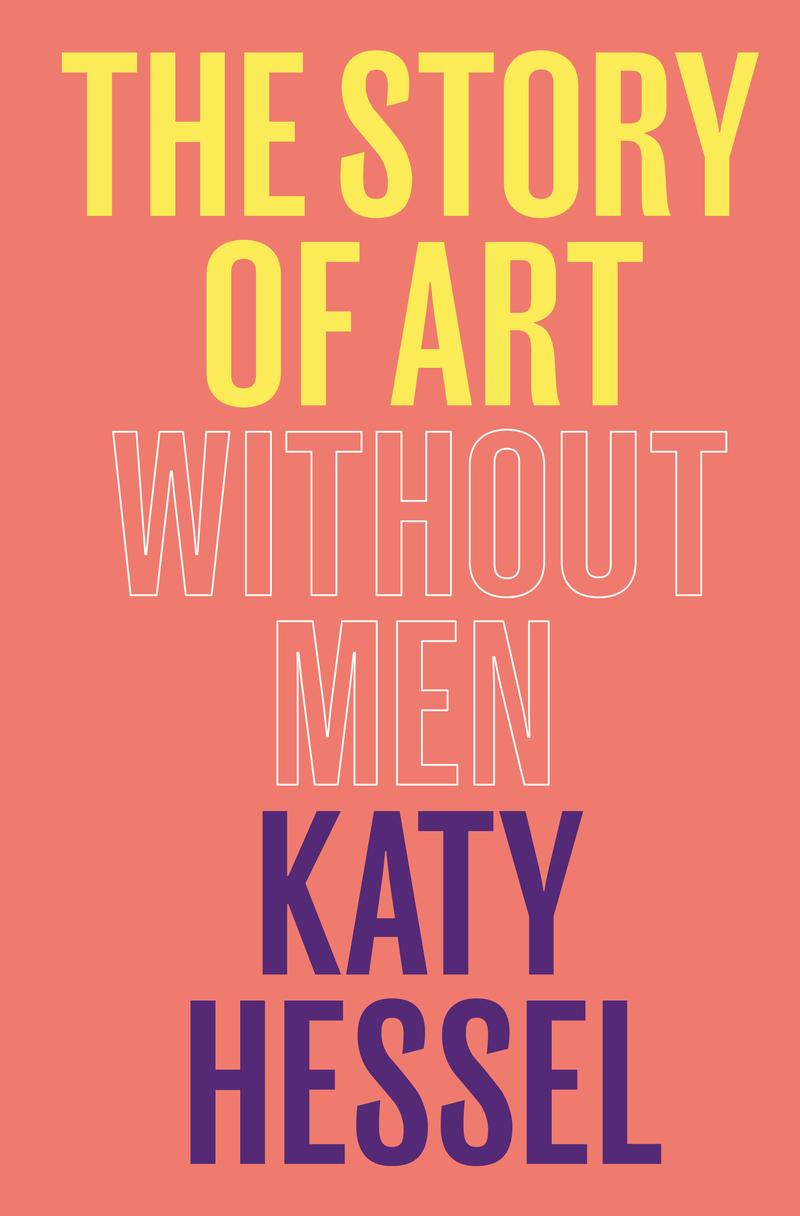 Transcript
[MUSIC- Luscious Jackson: Citysong]
Alison Stewart: This is All Of It. I'm Alison Stewart live from the WNYC studios in SoHo. Thank you for sharing part of your day with us.
We continue our conversation about female artist place in art history with Katy Hessel, author of The Story of Art Without Men. The title is a take on the tone that for years was considered the book on art by E.H Gombrich titled The Story of Art. The problem is the first edition of that 650-page book contained no women and in 16 subsequent editions there's only one woman, Kathy Colwitz, famous for her work in response to World War I.
She is featured in Hessel's book too along with hundreds of other female artists from around the world. Katy Hessel writes in her introduction "The canon of art history is global, however, with the male Western narrative being so unjustly dominant at the expense of others, it is this that I unpack and challenge."
Today we'll discuss part two of The Story of Art without Men. This section is titled What Made Art Modern and it covers the years 1870 to 1950. It's an exploration of the Paris avant-garde movement, the role of identity, and the rise of modernism in America.
[music]
Katy Hessel: Let's talk about the impressionists. What was the catalyst for impressionism? Impressionism really came about because of the changes in modernity. Modernity was in the air at this time. Not only were the likes of trains invented, life they could suddenly experience at this new speed, this idea that the world was being built up around them.
In Paris, it was the era of Haussmannization with Haussmann when he completely reconfigured Paris with these sprawling boulevards and new streets and new buildings. He built it for this new bourgeoisie and this new society and this new world. This was the era where paint tubes were invented and the fact that artists for the first time ever could work outside, in other words, work plain air.
What happened with impressionism is that suddenly the fashions changed from these academic, grand historical, biblical, paintings which is ironic when we think about the fact that women were finally admitted to the life room but the fascists changed these scenes of everyday life because it was about capturing modernity in all its fleeting glory. Suddenly as well, because of the invention of photography and the invention of the moving image, suddenly painting doesn't become about realism anymore. It becomes about capturing an impression of something which is how the world's impressionism came about.
The impressionists really rebelled against the academic society and they formed their own exhibitions away from the salons. At first, they were met with hostility but really, they revolutionized art history because this long line of isms such as futurism, surrealism, dadaism, post-impressionism, all these movements fell after that. Impressionism was incredible because really they captured modernity through paint. It was almost like trying to capture this intangible feeling of what it was like to witness the speed of modernity.
One of the foremost artists during this time was Berthe Morisot. She was the first female artist to be part of the impressionist exhibition. She was in the first-ever one. What she did as well is she gave life and she gave voice to what a woman in this late 19th century in France was going through. I really talk about this idea of modernity in my book as what does modernity even mean? This idea of lines shattered on a canvas, this breakaway from the past, these eradication of hierarchies between art form, but also what makes art modern is the participation of women artists and the liberation in which they could paint.
What we see with Berthe Morisot is although she was from an upper-class family, she gave voice to actually the restrictions that women still faced in society. She often paints her sister, Edma, who had to actually renounce her artistic career in favor of marriage, and so she often painted the complications of that. There's the complications of striving to be a modern woman but at the same time being a mother as well and actually, what she did is she gave voice to that.
In the Mets description of Morisot's work, young woman seated on a couch, it contains a mention of her brother-in-law, Edward Mane. He allegedly said of the Morisot sisters, "It's annoying they're not men." Édouard Manet wrote to fellow artist Henri Fantin-Latour after meeting Berthe and Edma Morisot, two sisters from the Parisian upper crust who were promising painters. He found them "charming" and feared that because they were women their accomplishments would inevitably go to waste.
It's funny you mentioned this because there's also a fantastic quote that one shooter of Edma and Berthe Morisot who was so stunned and shocked by the sister's talent he reported to their parents. He said, "Your daughters have such inclinations that my teaching will not give them merely the talent of pleasing, they will become painters. Do you know what this means? In your environment, this will be a revolution if not a catastrophe." I think it's this idea that everything was shifting during this time.
Women were given their vote imminently. Everything changed during and after the First World War because of the many men who went to battle and the women who had to take on these roles of their own. Of course, they were a disadvantage because they were women, but actually thanks to people like Berthe Morisot and Mary Cassatt and really they broke through and encouraged other artists too and also pick up a brush and actually tell their story on their own terms.
Alison Stewart: My guest is Katy Hessel. We were talking about her book, The Story of Art Without Men. I would like to ask you about is it Paula Modersohn-Becker?
Katy Hessel: Yes.
Alison Stewart: All right. She was an artist who was able to study from a nude which apparently it's quite a thing, as Beverly said that's not the most eloquent way to say it but quite a thing. When were women allowed to do this? How long did it take for women to be able to paint from a nude, which is just a very classic form of art training?
Katy Hessel: Really, it began in the mid-19th century in a way because there were some women from the upper classes who could have access to a nude figure. I've got this great quote because what happened also in the 19th century was the opening up of art schools as well. One artist. Evelyn de Morgan, she attended the Slade School of Art in the 1870s. It's the fact that when she had access to the life room, there was actually a curfew of 5:00 PM, which is ridiculous because you think like, "What is happening after 5:00 PM in these life rooms?"
Paula Modersohn-Becker was part of the German expressionism movement or was almost before that. It's tragic because she only survived until she was 31 years old. She was born in 1876 so she died in 1907. During that era, women went from hardly any opportunity to so much more opportunity. You think Berthe Morisot also died very young at 45, I think a couple of years before Paula Modersohn-Becker and you just think my God what these women would've achieved had they had access to the early years of the 20th century because it's then that we see shifts happening just at a rapid pace not only with artists but with all different professions with women.
With Paula Modersohn-Becker, she worked in a way that was really radical. She was born in Bremen in Germany, and she settled in 1898 when she was 22 years old in Worpswede which was an art colony in the North German moors where a group of German artists devoted themselves to painting lyrical naturalism but really, she wanted more. On the 1st of January 1900, she made a 17-hour train journey to Paris and it was a trip that would change her life.
She was stifled by the Worpswede art colony because she didn't want to paint the natural landscape. She wanted to paint the nude figure. She wanted to go to the classes of the Académie Colarossi, and she wanted to study the classical busts and figures in the Louvre. She writes in her journal in 1906 "I'm becoming something, I'm living the most intensely happy time of my life." Really, Paris was this place for women where they could experiment and they could become something.
Unfortunately with limited finances, she hardly sold anything during her life. She was lured back to Worpswede by her husband and gave birth the following November to her daughter Matilde, but due to complications died just a few weeks later. It's the fact that she didn't even live to see her success.
In 1927, the Paula Madison Becker Museum opened in Bremen, the first-ever museum to be in Europe dedicated to a female painter. It's as though she died on the cusp of modernity. She's the first known artist in Western art history to paint herself semi-nude and this idea of what does that mean to immortalize yourself like that.
Alison Stewart: I would like to ask you about Georgette Chen, who was someone who worked and lived in Paris. She was born in China. How do we see her multicultural life in her work?
Katy Hessel: Georgette Chen made the most beautiful self-portraits and paintings of all different kinds of subjects during her life. I think what we see here is this woman who've straddled two worlds living between Europe and Asia, being able to see the world. We have to remember that the globalization was so minimal 100 years ago. The fact to even travel was such a revolutionary act and she would've seen so much.
Also what she does is she blends her Asian heritage with the style of the French modernists, which makes her remarkable. It's the fact that she was trained in Shanghai by a Russian tutor. She studied in New York, later Paris. It's an education that no doubt influenced her distinctive blending of styles.
There's a great quote in my book by her. She says, "Although I belong to the modern school, I feel that I am not able to imitate any specific style. I paint what I see, whether it be a landscape or a figure. That's what we see in her work because they feel so contemporary. She's giving voice to who she is on her terms through her radical self-portraits because even just to paint yourself is a radical act.
Alison Stewart: My guest is Katy Hessel. The name of her book is The Story of Art Without Men. The New York Times, I'm sure you know, has this series called Overlooked. They go back and they write obituaries for people who probably should have had them written at the time of their lives or passing. There was one for the artist, Amrita Sher-Gil, who's in your book. She's described this way in the Times Overlooked obituary.
"A pioneer of modern Indian art used her paintbrush to depict the daily lives of Indian women in the 1930s, often revealing a sense of their loneliness, even hopelessness." She painted in Paris but she didn't stay. Why didn't she stay in Paris? How did it impact her work?
Katy Hessel: It's such a fantastic series, Overlooked, and actually I referenced so many of the obituaries because they're so brilliant. I remember looking at Edmonia Lewis's, Diane Arbus because I think when Diane Arbus died there was only about four lines or four words or something in The New York Times, which is a travesty and unthinkable today.
With Amrita Sher-Gil, she had Indian heritage and in 1934 she said, "I can only paint in India. Europe belongs to Picasso, Matisse, and many others. India belongs to me." It's this idea that she again died so young. She was only about 28 years old when she died. During her decade-long career, she achieved so much. She studied at the École des Beaux-Arts in Paris. She was the first Indian student to do so. She worked in a European style, again putting those stories and the stories of her own experience into those works.
Really, she abandoned her European style and her figurative works really transformed into these studies of saturated color. I think it's really in the mid to late 1930s that we see someone who has found her style and this idea that her work is also very quiet. I talk about this work quietly powerful as well. I talk about this work called Three Girls in my book and Three Girls is this extraordinary work of three girls who are looking reflective.
It's as though she's capturing because she knows she was in her mid 20s at this point of a turning point in her life. This idea from going from a girl or a young woman to a woman and actually what that means, what does it mean to maybe get married? What does it mean? Especially we think about a 100 years ago. That was very different. Oftentimes she's giving voice to these very reflective stories which again feels so contemporary as well. She spoke so sensitively to local villages and market-goers as well.
Alison Stewart: In the book, you spend some time on queer identity. Who was an artist, a woman who embraced her queer identity, their queer identity, and who's someone who felt the need to hide it?
Katy Hessel: That's a great question. Really, I have a chapter called Queer Identities in my book because there's a reason for that. It's because I feel that in history books, it hasn't been spotlighted as much as it has. Actually, I look at tons of artists throughout the book, whether it be Rosa Bonner or Hannah Hawk or so many others.
I gave precedent to particular group of artists who were working in the beginning of the 20th century who really were outwardly expressing their queer identity and actually immortalizing that through painting because so much of the time lesbianism was silenced especially in England but in Paris, thanks to the likes of Natalie Clifford Barney with her salons and everything and Maria Rosson and all these extraordinary artists, Romain Brooks, it was something that was celebrated.
This idea of sexual freedoms was completely rife in Paris in the 1910s and 1920s. It was really a period of liberation. This idea of expressing queer identity and artists is a very conflicting one because at one time, if I look at someone called Gluck, who was a extraordinary artist in the early 20th century,
Gluck was brought up in a very wealthy, conservative Jewish family who really disapproved of not only their child's artistic ambitions but also their androgynous look. They really cut their hair and wore these amazing sharp suits. That was such a statement during that time as well.
Not only did they paint themselves, they painted one of the first suffic portraits in history of themselves and their lover, Nesta, which is a gorgeous painting which shows it's called YouWe Medallion. It's from 1936, and it shows the union between two lovers. Also, it's heartbreaking because you can tell that Gluck wants to hold onto Nesta, but Nesta is basking in this auric light and Nesta's also married. It's heartbreaking because she, Nesta, can't fully commit to Gluck, and Gluck knows that despite them, they're trying to immortalize themselves in this work.
They also paint those around them who were hiding their queerness. For example, I've got this work in my book called Ernest Dissegger. It's this painting of this man who is spotlighted on a stage in a theater, and he's almost suffocated by his suit. He's very tightly painted. When we look at the shadow, that's even more tightly painted to emphasize the fact that he doesn't want to be this because he was known he was a married but homosexual man known to perform in drag.
Actually what Gluck portrayed him as he would've been accepted by society in the same suit outfit that would've also emotionally suffocated him. What artists are doing at this time, they're giving voice to these people who are silenced by society. We're still in such a crisis around the world, but you could imagine 100 years ago it was so daring to paint something like that.
Alison Stewart: When surrealism arrived or became more popular, what did it offer the female artist?
Katy Hessel: Surrealism really was a movement that was built on the anti-establishment notions of data in the wake of political crisis and the traumas of the First World War. What surrealism offered artists, especially women, was this anti-establishment excitement, make it their own. It wasn't about reality. It was about the inner world.
Of course, it was also a movement when we think about the male artists, they really brutalized the female body because although it was appealing to women due to projected ethos of equality and radical and progressive thought, it was not entirely true. Breton wrote in his 1929 manifesto "The problem of women was the most marvelous and disturbing problem in all the world." What was amazing about the women artists of the surrealism is they didn't care about that.
I've got this great quote in my book. Roland Penrose who was the husband of Lee Miller, a great photographer, when Whitney Chadwick, a great feminist art historian visited him in the 1980s, he said, "Of course the women were important, but it was because they were musers. They weren't artists."
Actually, when Whitney Chadwick, later asked Leonora Carrington for her thought in the surrealist muse, she replied, I thought it was [beep]. I didn't have time to be anyone's muse. I was too busy rebelling against my family and learning to be an artist." Although these misogynistic values are put in place, these women took no notice of it. The likes of Lee Miller traveled the world. Leonor Fini traveled from Buenos Aires to Europe and immortalized herself as this proto-punk woman looked like a sphinx. It's the fact that actually what surrealism offered was this other world and this also alchemical world, this idea of transformation. Actually, can we transform into this other world? Can we break away from society's rigidity and immortalize ourselves as something else?
So much of the artists, they traveled across the globe, whether it be Leonora Carrington escaping her debutant lifestyle in England, running away to Paris via Madrid, then to New York, and then settling in Mexico City for the rest of her life. These women were independent. They were rebellious. They painted on their terms. Although it was inherently misogynistic, they found a way to make it their own.
Alison Stewart: I wanted to ask about the Harlem Renaissance because I think when people think about the Harlem Renaissance, they think about writers and performers. Who were some of the artists, the female artists we can trace back to the Harlem Renaissance?
Katy Hessel: Oh my gosh. This was such a rich time for so many of the different arts, whether it be literature, music, poetry, the visual arts. Really, what was extraordinary was the women of this era, especially the artists, were not only profound artists making work that is extraordinary, but actually they were all such advocates for education. One artist I concentrate on is someone called Augusta Savage, who was born in 1892. She was raised in a strict family in Florida with a father who opposed her artistic pursuits. She came to New York City with just $4.60 in her pocket.
What she did, she absolutely thrived. She enrolled at Cooper Union and in the 1920s, she really came to the fore. She mastered these emotionally tender and stoic life-size but also portrait busts of local people, of local scholars but also unknown people as well. I love the fact that although she worked in plaster, she would actually use shoe polish to create a bronze effect. I love the fact that it doesn't matter, this idea of what does great art mean anyway? It doesn't mean that we have to use marble or bronze. No, we can use any material, whatever we have access to.
Really she was an advocate for education, having herself been denied a scholarship on the grounds of her race. Although she did make it to Paris eventually, she advocated. She was an advocate for equality. She opened cultural centers. She owned galleries. She championed African American painters of her generation and those in the generation below her as well and really uplifted.
She taught the likes of Gwendolyn Knight, Jacob Lawrence. Her break came in 1937 when she was commissioned by the World's Fair to create this work called The Harp which originally called Lift Every Voice and Sing which was this remarkable work that stood in the center of the World's Fair at 16 foot high, which was designed to showcase the contribution to music by African Americans.
It's absolutely beautiful. It shows these children almost in this chorus, their robes evoking the instrument strings and almost sitting, almost standing in the palm of God's hand. Although it was a work that earned her national press coverage, due to lack of funding and storage costs, it was destroyed after the fair. We think about the legacy and impact this work might have had then, but also the generations beyond and now. Really, although these women existed and their stories are remarkable, and their words are remarkable, they weren't given the right access and funding which is why we are still finding out about so many now.
Alison Stewart: On tomorrow's conversation about The Story of Art Without Men, we'll speak with the historian Katy Hessel about New York's own Ninth Street women and the Gorilla Girls.
Copyright © 2023 New York Public Radio. All rights reserved. Visit our website terms of use at www.wnyc.org for further information.
New York Public Radio transcripts are created on a rush deadline, often by contractors. This text may not be in its final form and may be updated or revised in the future. Accuracy and availability may vary. The authoritative record of New York Public Radio's programming is the audio record.