Robert Krulwich
Host Emeritus, Radiolab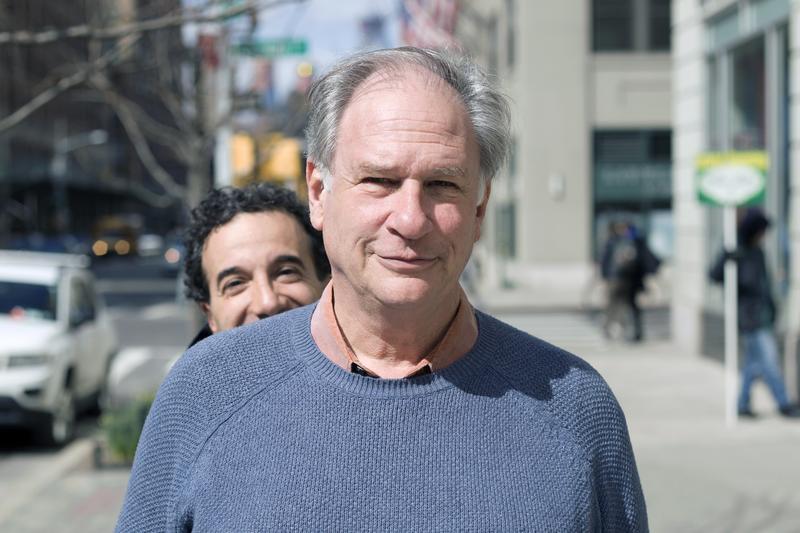 Robert Krulwich is Host Emeritus of Radiolab, WNYC's Peabody Award-winning program about 'big ideas' now one of public radio's most popular shows. It is carried on more than 500 radio stations and its podcasts are downloaded over 5 million times each month. He is also the author of the "Curiously Krulwich" blog, featured on National Geographic, where he illustrates hard-to-fathom concepts in science using drawings, cartoons, videos, and more.
For 22 years, Krulwich was a science, economics, general assignment and foreign correspondent at ABC and CBS News. Krulwich has been called "the most inventive network reporter in television" by TV Guide.  His specialty is explaining complex subjects, science, technology, economics, in a style that is clear, compelling and entertaining.  On television he has explored the structure of DNA using a banana; on radio he created an Italian opera, "Ratto Interesso" to explain how the Federal Reserve regulates interest rates; he also pioneered the use of new animation on ABC's Nightline and World News Tonight.
He has won Emmy awards for a cultural history of Barbie, the world famous doll, for a Frontline investigation of computers and privacy, a George Polk and an Emmy for a look at the Savings & Loan bailout, and the 2010 Essay Prize from the Iowa Writers' Workshop. Krulwich also won the AAAS Science Journalism Award for a 2001 a NOVA Special, Cracking the Code of Life, The Extraordinary Communicator Award from the National Cancer Institute, and an Alfred I. Dupont-Columbia Award.
Krulwich earned a BA in history from Oberlin College, and a law degree from Columbia University in 1974.