Polly Irungu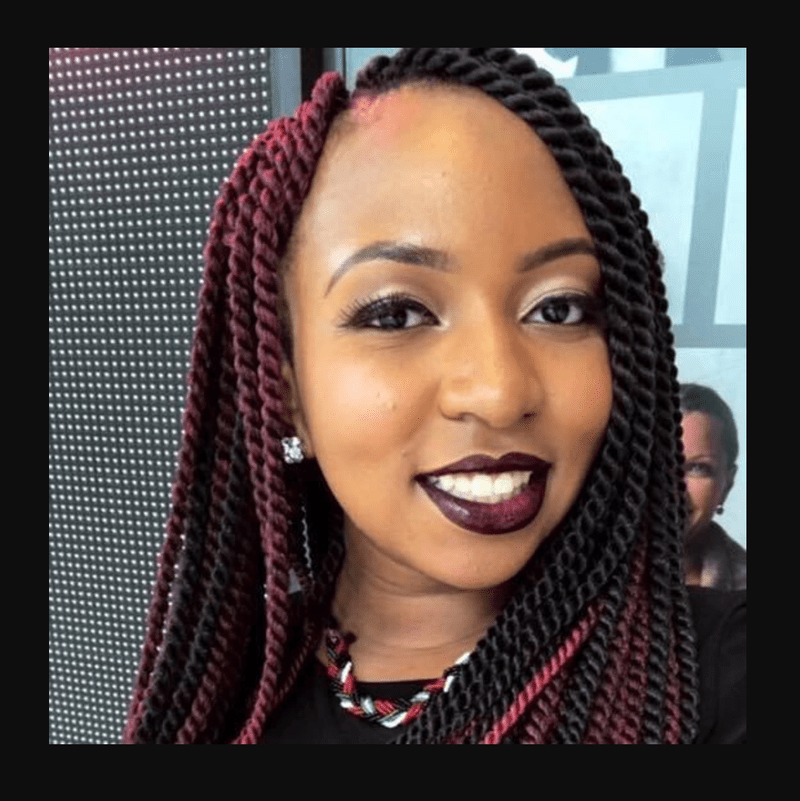 Multimedia journalist, digital editor, and photographer Polly Irungu is the founder of Black Women Photographers, a community and online database of Black women photographers.
Polly is a Digital Content Editor at New York Public Radio (WYNC), where she is responsible for managing social media for WNYC and PRX's 'The Takeaway', a national NPR show with over 2 million listeners, pitching news stories and features for The Takeaway and her podcast is ranked the 4th most downloaded, amongst others. 
As a photographer, Polly's work has been published in numerous publications, including Refinery29, NPR, The Washington Post, BuzzFeed, CNN, HuffPost, OkayPlayer, OkayAfrica, Arkansas Democrat-Gazette, and the University of Oregon.
In 2017, Polly completed a degree in Journalism from the University of Oregon. Born in Nairobi, Kenya, Polly has lived around the world from Nairobi, Kenya to Topeka, Kansas to Eugene, Oregon to Washington, D.C., and ultimately to Brooklyn, New York.
Polly Irungu has spoken about social media, branding, podcasting, media diversity, African media, COVID-19, and photojournalism at US institutions such as the University of Oregon, and as a panelist for The Guardian - Nigeria, Public Ambition, Twitter, NBC News, Hustle Summit, National Association of Black Journalists, and Online News Association.