Lee Hill
Executive Producer, The Takeaway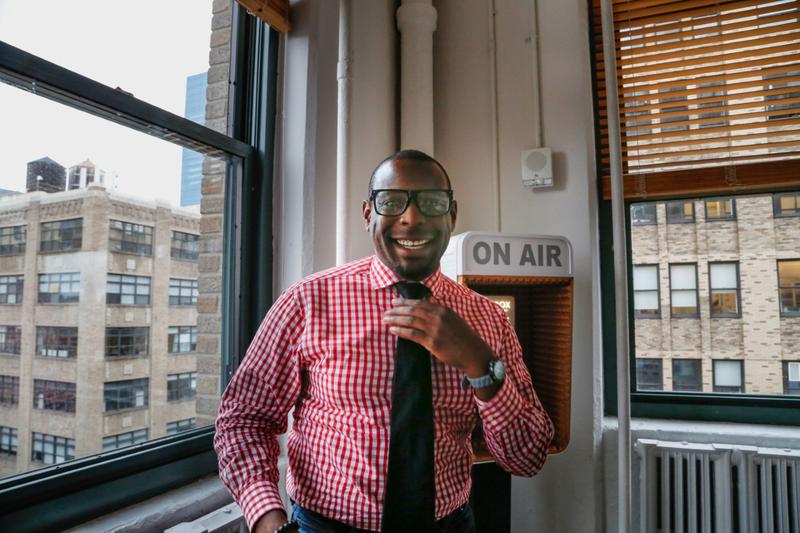 Lee Hill is the Executive Producer for The Takeaway, where he oversees strategy, production, and planning of The Takeaway content across digital platforms.
Before WNYC, he was a founding editor of Inside Energy, a Colorado-based journalism collaboration between NPR and PBS stations where he oversaw engagement. Prior to that, Lee worked at Colorado Public Radio in Denver as a Public Insight Network (PIN) analyst and reporter, where he reported on the experiences of everyday Coloradans on stories ranging from wildfires to gun policy, to marijuana legalization and racial inequities, and the 2012 presidential race. At CPR, he was also deputy digital editor and helped to oversee the re-design of CPR.org.
Lee arrived in Denver from Washington D.C., where he worked at NPR as a multimedia journalist and founding producer of Tell Me More, NPR's first program to begin as a blog and evolve into a daily award-winning news and talk show. Prior to that, Lee supervised NPR's Audience Services group and refocused the network's daily online engagement with its audience. He has also worked as a correspondent for Teen Summit, airing on Black Entertainment Television, and as a junior editor at The Milwaukee Courier newspaper.
While Lee was producing NPR's Tell Me More, the program won a national Edward R. Murrow Award and was recognized with a "Salute To Excellence Award" by the National Association of Black Journalists (NABJ). Lee was a web producer and blogger until 2011 for NPR.org, which received a 2009 Peabody Award for its content. His work has also been recognized with a National Headliner Award and an "Award of Excellence" by the Colorado Broadcasters Association. In 2013, he was named Broadcast Journalist of the Year by the Colorado Association of Black Journalists. And in 2016, he received the National Association of Black Journalists' "Salute to Excellence Award" for Digital Innovation.
Lee is a 2003 graduate of Howard University, where he studied journalism and economics.