Karen Frillmann
Editor-At-Large, WNYC Narrative Unit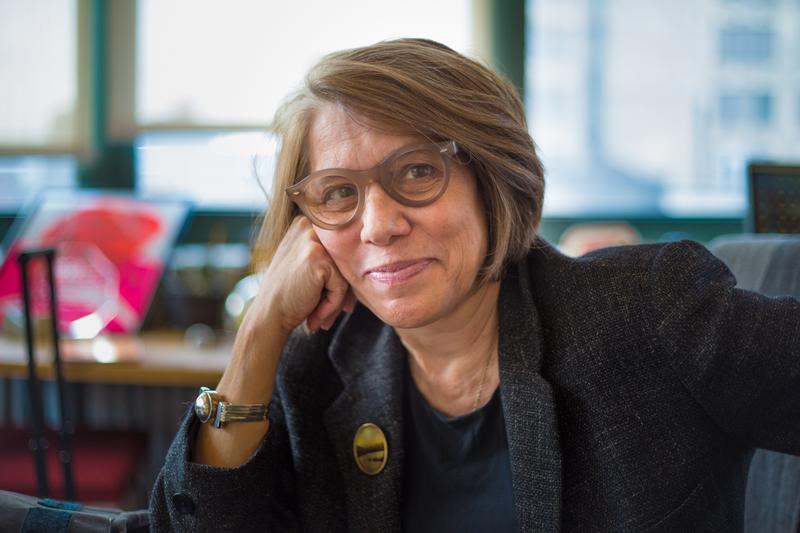 Karen is a veteran editor in WNYC's newsroom, and directs the long-form narrative unit that created the acclaimed podcast series There Goes the Neighborhood and The United States of Anxiety…
Karen lends her expertise as a story whisperer to the New Yorker Radio Hour for the development of long-form features and special episodes like "Syria, The World's Nightmare."
As a producer, she launched Senior Edition which helped establish WNYC as a destination for talk and public affairs. She worked for five years as a freelance reporter and producer contributing to National Public Radio and the Canadian Broadcasting Company. As a senior producer at Simon and Schuster Audio, Karen worked with Alice Walker, Bob Woodward, Hunter S. Thompson, Stephen Ambrose and many other notable authors. She returned to public radio as an editor and co-producer for a series of documentaries which included an exploration of the changing NY Waterfront, the 1968 New York City teacher's school strike and the changes in the city six months after the attacks of September 11th. She took on the senior editorial position in the newsroom in 2003. 
Awards for her reporting and editing achievements include recognition by the Society of Professional Journalists, the Armstrong Award, the Dupont-Columbia University Awards, the National Federation of Community Broadcasters, The Investigative Reporters and Editors' Award, The Associated Press Broadcasters Association, the Newswomen's Club of New York and the National Academy of Recording Arts and Sciences from whom she received a Grammy nomination for her production of "War Letters: Extraordinary Correspondence from American Wars."     

Growing up in southeast Queens and having lived in various neighborhoods around the city, Karen is very happy to continue to document and report on her hometown. On summer weekends, she can be found swimming upriver in the Hudson where she has helped to establish a free floating river pool in Beacon, NY.