Jim O'Grady
Reporter, WNYC News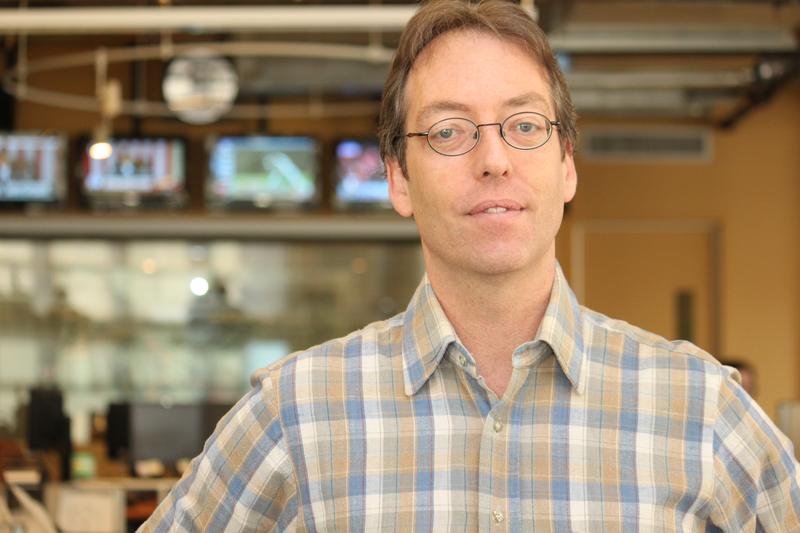 Jim O'Grady is a reporter, host, and editor at New York Public Radio and a contributor to Gothamist.
His work for broadcast has won two Edward R. Murrow Awards and multiple prizes from the Associated Press, New York Press Club, The Deadline Club, and the Public Radio News Directors Incorporated (PRNDI) Contest.
His piece on the mechanics of gentrification in New York City for the podcast There Goes the Neighborhood won the 2017 PRNDI Award for Best Podcast Episode. And his episode on masculinity and Trump voters for The United States of Anxiety won the New York Press Club Award for Best Reporting About the U.S. Presidential Race.
His radio stories have also aired on National Public Radio, On the Media, The Takeaway, Latino USA, Only A Game, Studio 360, and MetroFocus.
O'Grady was a reporter for The New York Times for six years, before and after 9/11. He covered local and national news and was a contributor to the paper's Pulitzer Prize-winning special section, "A Nation Challenged."
He is also an accomplished live storyteller. O'Grady has won 14 Moth StorySLAMS and is a Moth GrandSLAM champion. His story about fake mobsters in Staten Island was featured on This American Life. His New York Times essay about telling effective stories to a live audience is taught in college classes.
He co-authored the biography, Disarmed and Dangerous: The Radical Lives and Times of Daniel and Philip Berrigan. The New York Times praised the book as "an ambitious joint biography with wonderful material about the Berrigans' father and the brothers' rebellion against society and the church." He reflected on Phil Berrigan's legacy in this New York Times op-ed. His reflections on Daniel Berrigan after his death in 2016 appeared in Politico, America, and The Nation. O'Grady is also the author of the biography, Dorothy Day: With Love for the Poor.