Jennifer Munson
Technical Director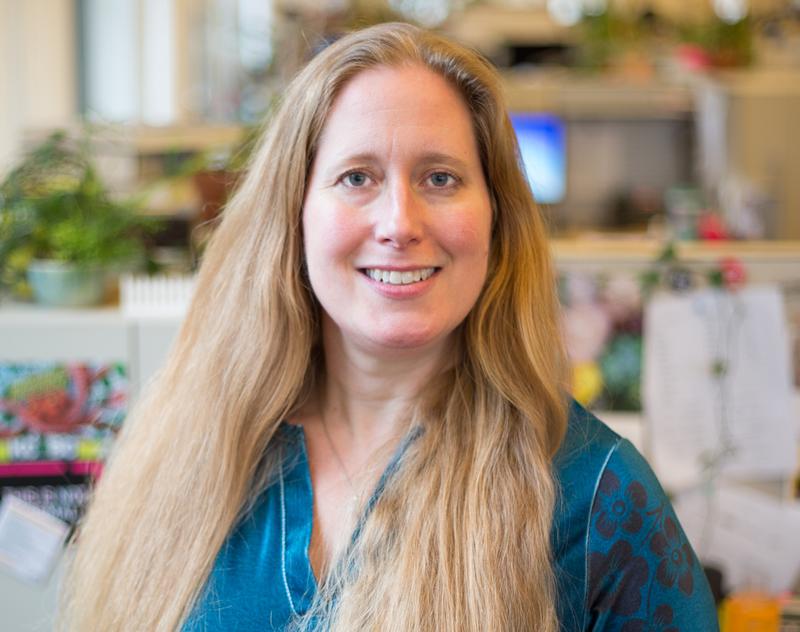 Jennifer Munson is technical director for On the Media
Jen Munson has engineered some of the greatest musical talents in history. Isaac Stern, for instance. Also Prince, Judy Garland, Jessye Norman, Bruce Springsteen, Madonna, Glenn Gould, Busta Rhymes, Lou Reed and Kathleen Battle.
And also Brooke and Bob.
"They're very much like Springsteen," she says, "only without backup vocals."
In addition to WNYC, Jen has worked for Sony Classical, Gateway Mastering and ABC News. Her first love, however, is singing. Trained at Indiana University, she is an accomplished jazz vocalist and composer of such tender love songs as "Lucy."
Lucy is her dog.
When not performing in New York City or recording, mixing and mastering "On the Media," Jen is renovating a house in Yonkers. This is not going very well.