Ellen Frankman
Takeaway Senior Producer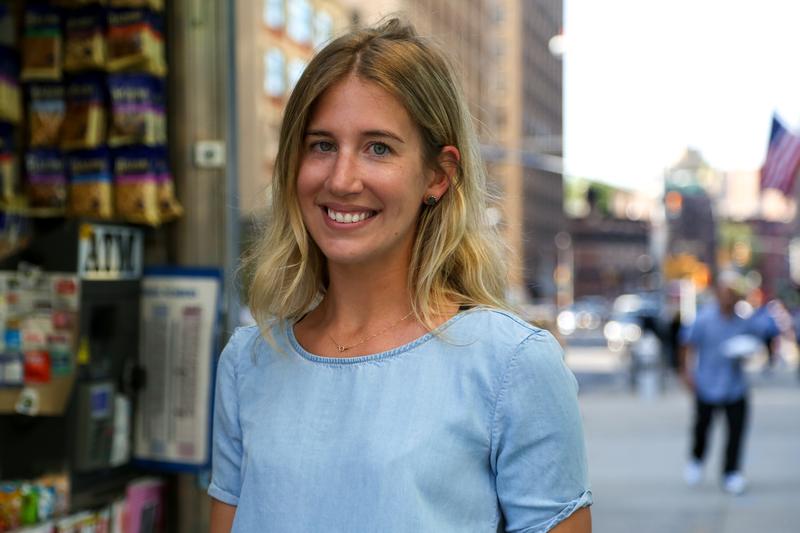 Ellen Frankman is the Senior Producer of The Takeaway. At The Takeaway, Ellen oversees the daily production of the show, managing a team of producers, and booking and editing content. Ellen helped drive the 2016 election coverage for The Takeaway and has covered breaking news events from Hurricane Sandy in 2012, to the terror attacks in Paris and Orlando.
Since joining The Takeaway in 2012, Ellen has produced award-winning projects including Being a Woman Online, a series which received a Gracie Award in 2016, and Under Her Skin: Living with Breast Cancer, a six-month series which won a Gracie Award for Outstanding Series and a NABJ award for best radio documentary. In 2014, Ellen produced an award-winning four-part series that explores standards for engineering and design in the modern world, and in 2012, she assisted with round-the-clock coverage of Hurricane Sandy.
Prior to joining The Takeaway, Ellen worked as a reporter for The Sag Harbor Express. She began her career in public radio at WNYC's Leonard Lopate Show.
Ellen graduated from New York University with a B.A. in Journalism and English.