Regina de Heer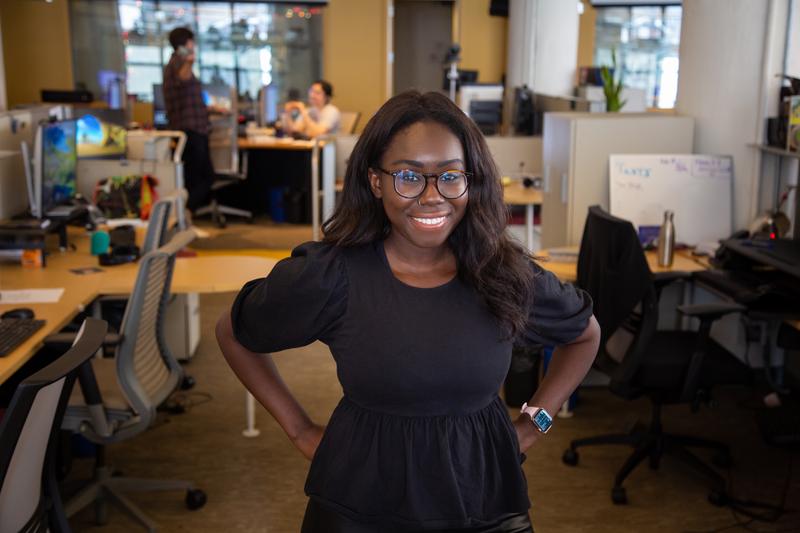 Regina (she/her) is the Associate Producer for The United States of Anxiety. 
Regina began her radio career as an intern for The Brian Lehrer Show. She was then asked to continue as an assistant producer for the show before transitioning to the United States of Anxiety. She assists in pitching, booking, and prepping the conversations featured on the show. She has also become a featured presence in the show's opening montage as well as in other elements of the show. 
Regina is a first generation American with roots in Ghana. She currently lives in the Washington D.C. area with her fiancé and her dog. She is a proud graduate of New York University's Global Liberal Studies program with a concentration in Critical Creative Production and minor in Social Work — and she likes to mention it any chance she can. When not out gathering vox, Regina enjoys discovering new music on Spotify, listening to her favorite podcasts, traveling, and watching reality tv.