Curtis Macdonald
Technical Director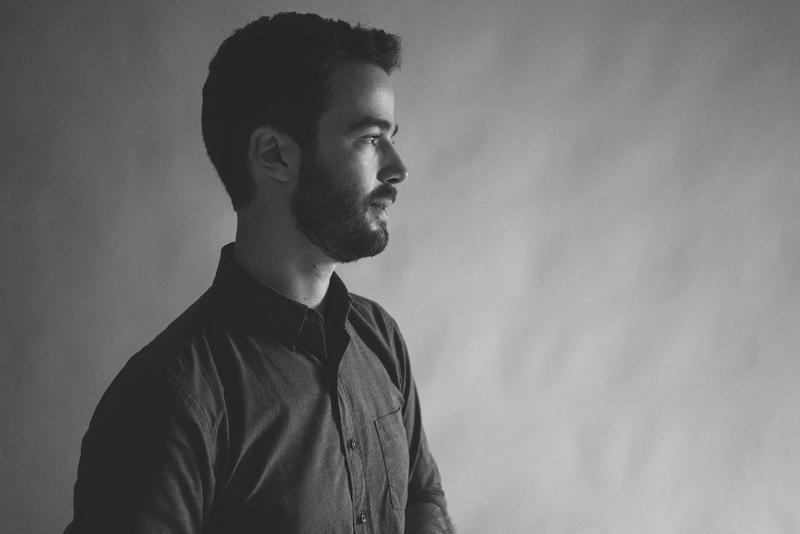 Curtis Macdonald is a musician, composer, sound designer, Peabody award-winning radio producer and Technical Director of The Open Ears Project from WNYC Studios.
Curtis has won commissions from Aszure Barton & Artists, Alvin Ailey American Dance Theater, Kate Weare Company, Hubbard Street Dance, Bayerisches Staatsballett (The Bavarian State Ballet), Larry Keigwin & Co., and The Juilliard School. In 2014, he was co-awarded the first Charles and Joan Gross Family Foundation Prize for his collaboration with Aszure Barton on the dance Awáa, and in 2016 he received a New Music USA grant for his collaboration with Kate Weare in Marksman. In suit, Curtis' original theatrical scores have been featured across several modern dance and ballet companies worldwide.
Curtis has released three albums as a bandleader, Community Immunity (2011), Twice Through The Wall (2013), and most recently, Scotobiology—the study of darkness, inspired by the effects of artificial light on living beings. He has also authored Introducing Extended Saxophone Techniques published by Mel Bay and was faculty at The New School for Jazz & Contemporary Music and Ohio Wesleyan University's New York Arts Program. Furthermore, Curtis is technical producer for WQXR/WNYC where he received a Peabody Award in 2015 for his work on the podcast Meet The Composer. In 2018 he co-wrote, produced, and sound designed a full-length, critically acclaimed feature with host Terrance McKnight, entitled Leonard Bernstein's Black America that generated record-reaching audience engagement.
Moreover Curtis has exhibited work at The Guggenheim Museum's Works & Process series with the Kate Weare Company, and also with vocalist Helga Davis at the Massachusetts Museum of Contemporary Art (Mass MoCA) in response to visual artist Nick Cave's Until. Curtis also has worked closely with the great American composer, multi-instrumentalist and Pulitzer Prize laureate Henry Threadgill as a conductor, copyist and member of his ensembles 'Double-Up', and '14 or 15 Kestra: Agg'.
Currently, he is serving New York Public Radio as Technical Producer of WQXR (WNYC Music) for new documentaries, special programming and podcasts, including the recent feature on the great actor, singer and legendary American icon Harry Belafonte, and The Open Ears Project, which was named one of The 50 Best Podcasts of 2019 by The Atlantic Magazine, was Nominated for Best Music Podcast, and Honored for Best Podcast Series in the 24th Annual Webby Awards.