Alec Baldwin
Host, Here's The Thing; Mr. Glub the Goldfish, This Podcast Has Fleas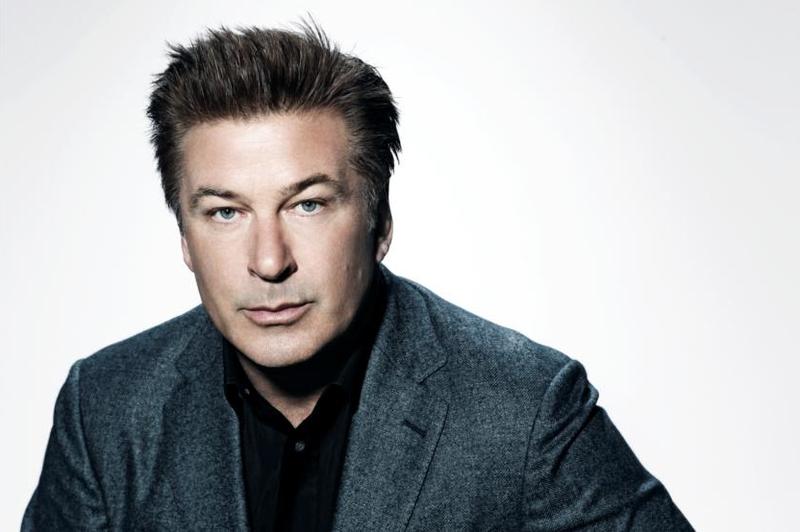 Alec Baldwin is a graduate of New York University (BFA, Tisch, '94) and was presented with an Honorary Doctorate of Fine Arts from NYU in 2010. He last appeared on stage in 2015 in Arthur Miller's All My Sons at Guild Hall in East Hampton. In 2013, he starred in the Broadway revival of Lyle Kessler's Orphans and in 2010, the Guild Hall (East Hampton) production of Peter Shaffer's Equus directed by Tony Walton.
Other stage includes the Roundabout Theatre Company's 2006 production of Joe Orton's Entertaining Mr. Sloane, directed by Scott Ellis; Loot (Broadway,1986¬ Theatre World Award); Caryl Churchill's Serious Money (Broadway,1988); Prelude to a Kiss (Circle Rep, 1990 Obie Award); A Streetcar Named Desire (Broadway, 1992 Tony nomination), Macbeth (New York Shakespeare Festival 1998), The Twentieth Century (Roundabout, 2004), (Also, The Hartman in Stamford, Williamstown, Bay Street).
Baldwin has appeared in over fifty films, including Beetle Juice, Working Girl, Miami Blues, The Hunt for Red October, Glengarry Glen Ross, Malice, The Juror, The Edge, Ghosts of Mississippi, State and Main, The Cat in the Hat, The Cooler (National Board of Review Award for Best Supporting Actor, Oscar nomination), The Aviator, The Departed, It's Complicated, Blue Jasmine, Still Alice, Mission Impossible: Rogue Nation, among many others.
On television Baldwin starred with Tina Fey on NBC's 30 Rock, winner of the 2007, 2008 and 2009 Emmy for Outstanding Comedy Series. Baldwin has received seven SAG Awards, three Golden Globes, the Television Critics Award and two Emmy awards as Best Actor in a Comedy Series for his performance on the show. In 2011, Alec received his Star on the Hollywood Walk of Fame. His company, El Dorado Pictures, has produced several projects including Nuremberg: Infamy on Trial for TNT television (Emmy nomination), The Confession for Showtime (WGA award for best adapted screenplay) and David Mamet's film, State and Main.
Alec Baldwin is also a dedicated supporter of numerous causes related to public policy and the arts. He serves on the boards of People For The American Way, The Hamptons International Film Festival, The Roundabout Theatre and Guild Hall of East Hampton. He is an active supporter of The Radiation and Public Health Project, East Hampton Day Care Center, The Actors Fund, The Public Theatre/New York Shakespeare Festival, People for the Ethical treatment of Animals and The Water Keeper Alliance, among many others.
Baldwin's book, A Promise to Ourselves (St. Martin's Press) was published in paperback in the Fall of 2009. He is also the radio announcer for the New York Philharmonic. Baldwin has two daughters, Ireland Elliese and Carmen Gabriela and two sons, Rafael Thomas and Leonardo Angel. He is married to Hilaria Thomas Baldwin.