A Brother, A Sister, And Their Eating Disorders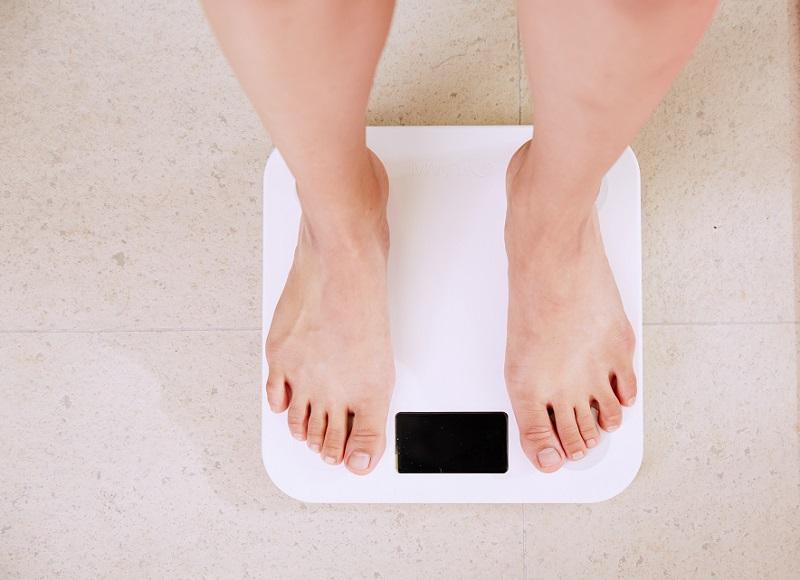 Transcript
Hey, it's Anna, and I want to let you know that this is an episode about having an eating disorder, and we talk about that in detail. If you're having difficulty with food or eating, we've got some resources on our website...at deathsexmoney.org.
Oscar: It's been so long since I've thought about food in any way other than like a number or a fuel that I honestly don't even remember what it is to think about food in any other way.
This is Death, Sex & Money.
The show from WNYC about the things we think about a lot…
...and need to talk about more.
I'm Anna Sale.
Not too long ago, I got an email from a young woman we're calling Charlie...she's 26, and she wrote in about her relationship with her younger brother, "Oscar"....who's 23. That's not his real name either.
Charlie: I always regarded him as my best friend. Like because we were a military family and we would move every two to three years. He was always my best friend wherever we were. He would always be there for me.

O: And I just wanted to be there because my older sister was there.
People thought they were twins growing up … even though Oscar's much taller than Charlie… he's around six foot five...he told me he likes that because it means he can stand at the back of crowded rooms.
But there are other things about his body that Oscar's never felt comfortable with.
O: I think late elementary school my parents or at least my mom started dropping hints that I was fat. And she put me on a diet. The diet she chose was… it was something a friend of hers told her about called the 600 calorie diet which is exactly what it sounds like. [Charlie laughs] (AS: Wow) [Charlie: I remember that.] And looking back on it that is an extraordinarily unhealthy way to lose weight.

AS: 600 calories in a day. Like what was allowed? What were you eating?

C: It was like nothing.

O: I remember the friend told her about zero calorie jello, and I had a lot of that. [Charlie laughing]

C: I'm sorry I'm laughing [Oscar laughing], I totally remember that now.
Oscar and Charlie were together, in a studio, when they talked to me, but it's rare for them to be in the same place now. Charlie left home for college eight years ago. And not long after that, Oscar moved to Europe with their parents.
O: That was my first move alone. And I think that move, I don't know, I turned a lot more inward, like I didn't have I guess my sister there that was like the friend I always had immediately. I mean I started focusing on myself a lot more. And just became a lot more unhappy with my body. And that's also when I started paying attention to what I was eating and then using what I was eating as a means to try to I guess get a body I was more happy with.

AS: And looking back do you think that at that stage it was like in a healthy way? Like I want to eat more healthfully, I want to lose weight. Or does it feel like that was - you were making kind of unhealthy choices?

O: Yeah. It's - I think it started off in a healthy way but it very quickly degraded into an unhealthy obsession. I think just my personality type - I am very detail-oriented and very much like a perfectionist. And it went from just me trying to like eat more vegetables, eat less candy, into eating zero sugar and eating nothing but vegetables and working out daily.

AS: When did you start losing a lot of weight?

O: That year, so 11th grade. I started losing weight pretty quickly. I mean, when you're not eating very much and exercising a lot, you do tend to lose weight pretty quickly, I guess, unlike bulimia.

C: Charlie: [laughing] Yeah not a great strategy... I can tell you.
Charlie knows about bulimia first-hand. Because at the same time Oscar was obsessing over his diet, she was developing unhealthy eating habits of her own at college in Colorado.
C: And like, fitness is part of the culture. And then I came in and I was just like, oh wow, like I feel like a whale. And so I didn't intentionally want to lose weight but I after a while I intentionally wanted to fit in and that entailed losing weight.

AS: How did you start making yourself throw up?

C: It was after a dining hall visit and I had a friend and she kind of took me into the bathroom with a toothbrush and was like, "This is what you do." And the toothbrush didn't really work for me. So I just used my finger.

AS: And you did it like side by side in the stalls?

C: Yeah it was a bonding experience. I guess. But it was a terrible bonding experience in retrospect. She initially showed it to me and then I always did it in isolation afterwards. It was, after that it was never a social thing of like let's go just throw up. That was not a thing. It was definitely a secret.

AS: And just explain to me how did that develop? How did, was it something you did intermittently if you felt like you overate? Did it become sort of a ritual over time? How did that develop?

C: It started every now and then and then it became a habit of almost every day. Maybe sometimes twice a day doing it. I, the more I did it the more I learned what foods were better or easier to throw up. Which foods weren't as easy to throw up.

AS: And tell me if this is uncomfortable to talk about but I'm, when you were throwing up regularly, can you explain like the that the like the emotional process of when you would decide to do it how you would decide when you were preparing, how you would feel afterwards?

C: So before I'd do it it would get like really anxious and be like well, I have to do it. I have to do it and like as you're eating you know what you're going to do later. And it was just like this sort of anxiety thing of like you were just at that point stuffing your face like it's not even enjoyable to eat but you're just eating because you you want to throw up. And then after throwing up just like shame and guilt. And like I would just be so angry with myself.
Charlie came home for a visit one summer towards the end of college. It was the first time she'd been around Oscar since he'd developed an eating disorder. And as soon as she saw him, she could tell something was off.
C: It's one of those things where it's like, oh! I have an eating disorder and I see my brother measuring his food so precisely and like all the symptoms of eating disorders were just clear as day. And I remember I tried to reach out to you one time and you locked me out of your Xbox room. Do you remember that?

O: Yeah yeah. She confronted me when we were eating and I just walked away and she literally climbed on top of me as I was walking away and I had to throw her off and lock her out of the room I was going to.

AS: Did you say - what were you saying to him, Charlie?

C: Do you remember what I said because it probably wasn't very tactful.

O: Um I don't remember. I just know it was basically calling me out for being anorexic and that was just something I couldn't handle at that time. So I walked away.

C: Yeah.

AS: And did you drop it after that?

C: I did.

AS: Were you throwing up that summer when you were home?

C: Absolutely.
Coming up...Oscar tells me how his eating disorder has put other parts of his life on hold.
O: I think being so preoccupied with how I'm eating and just food in general like I don't want to say I don't have the capacity to feel other things. But it sort of feels that way sometimes. That like there's just no room to feel anything else.
--
MARY: Hi Anna! My name is Mary, I'm 29, and I am from London, England. I saw that you did Hot Dates in 2018, and summer is here and I wonder if you're going to do Hot Dates 2019.
Hi Mary, good question! Yes, a year ago, we dug into your dating lives in a series that we called Hot Dates. All last summer, we followed a group of listeners as they navigated breakups, hookups, move-ins, and plenty of awkward first meetings.
We don't have any plans to do more Hot Dates episodes for now. But you know, if you keep sending us stories like Mary's, we just might have to:
MARY: I just came out of a year and a half relationship with my ex-girlfriend, and we ended in like end of February 2019, and since then I have been drinking and kissing and fucking my ass off. [Laughs]
Go Mary! We also just heard from one of the people we met last summer -- Miracle -- a woman in her mid-20s who was trying to date in her hometown of Decatur, Alabama. At the end of last summer, Miracle had just started messaging back and forth with a new guy. He turned out to be...this is a direct quote...THE WORST.
MIRACLE: But he recently joined the National Guard so lucky for me he's kinda been out of pocket so I haven't been having to deal with him.
But he told us, she's now seeing another guy that she met on Bumble.
MIRACLE: And he really drew me in with his profile--he had made this PowerPoint and it was super cute so THAT's super exciting!
Guys, he used PowerPoint slides in his profile to make the case for why he'd be a good partner. I love that.
If you missed our Hot Dates series, go back and check it out. You can find all the episodes at deathsexmoney.org/hotdates. And you can send us your summer dating stories to deathsexmoney@wnyc.org.
On the next episode, I catch up with Rashema Melson. I first met her in her dorm at Georgetown, where she had a full ride after graduating at the top of her high school class... while living in a homeless shelter. I talked to her again after she dropped out during her sophomore year. She ended up going back, and this spring, Rashema graduated from Georgetown.
RASHEMA MELSON: I'm in the place of trying to live life and move out of survival mode, but at the same time I'm still like, watch yourself, don't do this, don't do that. Because I have a long way to go before I'll be at a place where I don't have to check my bank account every day.
--
This is Death, Sex & Money from WNYC. I'm Anna Sale.
Since leaving college, Charlie says her relationship with food has changed...but it's still not an easy one.
C: I don't consider myself bulimic but there's - I definitely don't have healthy eating habits.

AS: What are your habits now?

C: Uh I'm still very extreme. I overeat a lot. And then I don't eat for a while and then I overeat a lot and don't eat for a while. But I just don't throw up anymore.

AS: How did you stop throwing up?

C: I just had enough. Because it's, I can assure you that it's not pleasant, the like - my eyes would always get super red and I had really bad heartburn from it. And it's just it wears in your body and it's just not the kind of life that I want to lead.
Charlie lives abroad now and is getting her master's. Oscar's a computer programmer in Virginia. They were together last summer on vacation…and for the first time in years, they talked about their eating disorders.
C: So we were in the mountains and we were on a hike and we were coming down the mountain and we got to talking about serious things.

O: I mean I don't know if you were feeling the same thing but I felt like it was it was sort of building up. Like I at least felt like there was sort of knowledge that this conversation was going to happen.

C: But I was a little shocked actually because it was a big moment for you that you were able to open up to me in that way. I've always been more open and Oscar's a little harder to crack.

O: Yes. And maybe it was just me who felt like it was building up. I mean I just I was becoming more comfortable with the idea of telling other people and then the logical first choice for me was Charlie.

AS: Did you feel like you were like coming out to each other?

C: I did, I felt like I was coming out.

O: Yeah. I mean we both had kind of seen disordered eating in each other. But this was finally like pointing a finger at it and saying this is a thing that exists.

C: But I think our conversation ended when we reached the car.

O: Yeah, I think there was a pretty sharp transition from when we got to the car. I think -

C: Like okay, we're going back to reality. Let's not talk about it anymore.

O: Yeah that's kind of what it felt like. It's like we're we're out of the safety of this mountain now and we're back in the real world where we need to hide things.

AS: The thing with eating and food is it's such a such a social activity. It's very visible, how you eat, can be very visible. What has been the toll of having secrets about how you actually eat?

C: I think it negatively impacts my social life. I'm a very social person. And the fact that I get really weird about food when we're in social situations, it makes me uncomfortable. And like I hate myself for acting weird around food.

O: Yeah, I know it affects me socially. There are tons of things I say no to constantly because it would affect my eating routine. So I know--I know it has affected me socially. I mean I pretty much have the same schedule every day in terms of eating and working out. It's very secretive as well. Like I--

C: Very secretive.

O: Yeah I almost without fault eat breakfast and dinner on my own. Um and then I mean when I'm at work. I mean I guess I could just go hide in the corner but feel like that's a little too overt. So I just eat at my desk, I guess alone.

AS: And how long have you had that habit, Oscar, that you haven't wanted to be with someone at a mealtime?

O: I think sophomore year of college, I started only eating alone.

AS: Do you eat the same things every day?

O: The same type of things.

C: Variations of the same thing.

O: Yeah, it's variations of the same thing every day.

AS: Can you give me an example of a dinner that you like to make for yourself?

O: I think I'm gonna have to skip that question. It's a little too uncomfortable for me.

AS: Okay.
Oscar thinks of his eating habits as an extension of depression. He's been seeing a therapist for years...starting back when he was in college.
O: I don't know if it's helped me all that much but it's at least it's been better than nothing. Because at least there's one person who knows about it. And at least one person who I will have to go back to next week and tell that I did the exact same thing again and that I'm making no progress to. And I think that has been motivation at least a little bit to try to start changing.

AS: Do you feel like the vision you have for what you want your body to look like is aligned with how your body actually is built and what it can look like?

O: I think if I quit my job and focused on like being a bodybuilder I could get to what I expect myself to be. But realistically I kind of know that I'm never going to reach a point that I'm satisfied with. But eating disorders aren't rational. And so I still do what I do.

AS: Is it hard to hear your little brother say that Charlie?

C: Absolutely, yes. I want him to be happy as fundamental as that is. I want him to know to like accept that people love him. I just want him to enjoy life. And I feel like he misses out on life a lot. And I want my best friend back. Because I think he's perfect.

O: And I disagree.
Those are siblings we're calling Charlie and Oscar.
If you need support for an eating disorder, we've gathered a list of resources on the page for this episode, at deathsexmoney.org.
Death, Sex & Money is a listener-supported production of WNYC Studios in New York. I'm based at the studios of the investigative podcast Our team includes Katie Bishop, Anabel Bacon, Stephanie Joyce, Joanna Solotaroff, Emily Botein, and Andrew Dunn.
The Reverend John Delore and Steve Lewis wrote our theme music.
I'm on twitter @annasale, the show is @deathsexmoney on Twitter, Facebook and Instagram.
Both Oscar and Charlie say that talking about their eating disorders with each other has helped. But they know there's still a lot that they have to do on their own.
O: Yeah I mean I don't think I was expecting Charlie to like wave a magic wand and cure me of it.

C: If I did have that magic wand I would have used it long ago on myself first and then you. [Anna laughs].

O: Jerk.
I'm Anna Sale and this is Death, Sex & Money, from WNYC.
---
Copyright © 2019 New York Public Radio. All rights reserved. Visit our website terms of use at www.wnyc.org for further information. New York Public Radio transcripts are created on a rush deadline, often by contractors. This text may not be in its final form and may be updated or revised in the future. Accuracy and availability may vary. The authoritative record of New York Public Radio's programming is the audio record.
Music Credits:
"Balti" by Blue Dot Sessions
,
"The One Shot" by Blue Dot Sessions
,
"Seamless" by Blue Dot Sessions
,
"One Quiet Conversation" by Blue Dot Sessions
,
"Xandre" by Blue Dot Sessions