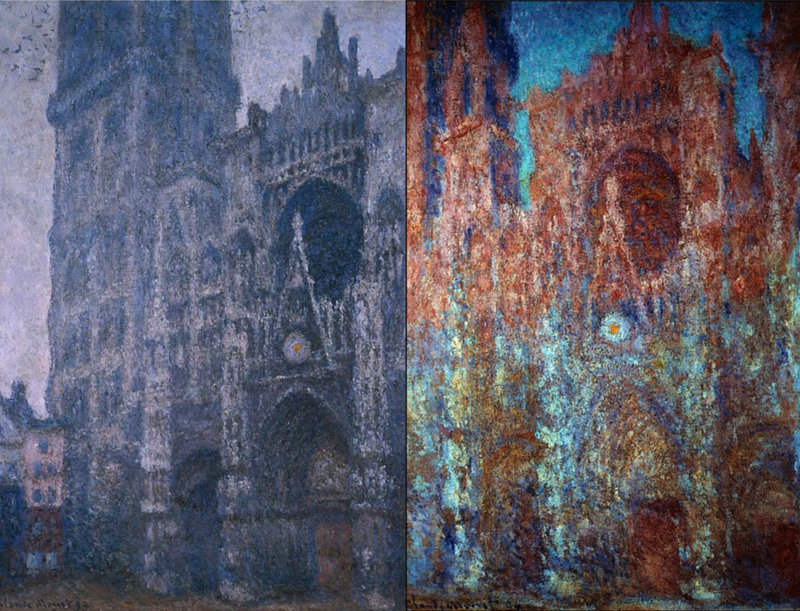 Transcript
[music]
Announcer: Listener-supported WNYC Studios.
Speaker 1: Lesson number eight. How does it make the ribosome without a ribosome to make the ribosome?
Speaker 2: [foreign language]
Speaker 1: Now you try.
Jad Abumrad: Do you guys mind if in the remaining few minutes we go on an RNA fishing expedition?
Carl Zimmer: Sure.
Jad: Because here's our quandary, Carl.
Carl: Okay, what's your situation?
Speaker 5: We're doing a show on translation-- Okay, so recently, we sat down with a reporter and science writer Carl Zimmer to talk about RNA and the whole thing. We were talking about something else and RNA came up at the end. Because here's why, ever since we started doing this show, Robert got his-
Robert: I got a little insistent, I think is what you were going to say.
Jad: A little insistent because you were like, "RNA, we got to do RNA."
Robert: Yes, I said that, RNA.
Jad: I was like, "What do you want to do?" You were like, "I want to do RNA." I was like, "Is there a story?" You were like, "No."
Robert: No, I didn't say that. I just said that if you understood what RNA does, you'd realize that translation is profoundly important to our existence. That's what I said.
Jad: Yes. Well, as often happens, you wore me down. I was like, "All right, fine. Let's just try it." When we were talking with Carl Zimmer, we brought it up. Now unfortunately, I think this is a day when you were out of town. I think your son was getting married.
Robert: Yes, he was. Carl was doing tag team work for me.
Carl: The definition of translation in biology is taking a sequence in DNA and using the genetic code to translate it into proteins. The discovery of this was maybe even more exciting than the discovery of the double helix structure.
Jad: Really?
Carl: Yes.
Jad: It was bigger than the Watson and Crick?
Carl: Yes. Well, at least equivalent. Here's the quick story. What happened was-
Jad: Okay, so just to set the table here, we all know that DNA is a thing, and that when you're born, you get half your DNA from the mom, half your DNA from your dad. Now, Francis Crick and James Watson just figured out the structure of DNA; that basically the recipe of DNA, your recipe, is comprised of four bases in a long string: A, T, C, and G. That's it. Here's the problem. See, like, we humans, we're more than DNA. We are these fleshy ping piles of muscle and bone, and all of that stuff, all the stuff stuff of us comes from proteins.
Carl: Yes, we have like 100,000 different proteins in our body, different kinds of proteins.
Jad: The question was-
Carl: How does all that get generated?
Jad: How do those four simple bases become the amino acids that become the hundreds of thousands of proteins that make us us?
Carl: How do you make the transition? People were thinking of this as just this incredibly complicated problem that might never be solved. The first person to really think seriously about this was not a geneticist. He was a cosmologist named George Gamow. Gamow just said, "Wait a minute, this isn't that complicated. This is just cryptography. This is a code problem."
Jad: Gamow thought, "Okay, I know that DNA contains four bases, A, T, C and G. They somehow create hundreds of thousands of proteins."
Carl: "I just need to think of a clever way of creating a little code machine where you put in the DNA-
Jad: A, T, C, A, T, C, G, G, A, T, C, A, T, C, A, G, G--
Carl: -sequence and then out comes the protein. What simple code could I do to do that?"
Jad: Just sitting there no experiments, no, nothing just thinking, this guy Gamow decides-
Carl: "I think that our cells read our genes three bases at a time."
Jad: Like instead of AT, CG, AC, Gamow thought, maybe it's ATA, CCG, TCA, AAC, AAG, ATT-- In other words, whatever it was, that was reading the DNA in the cell, maybe it was reading it in triples, not pairs. Because if you have sets of three, rather than two, Gamow figured, well, that mathematically would give you more possibilities. That might put you on the path to making all those hundreds of thousands of proteins.
Carl: Yes.
Jad: Now, this was just a guess, but shortly after the double helix duo, Watson and Crick-
Carl: And a group of other scientists worked it all out. They figured out how you physically get from DNA into proteins.
Jad: Here's how it works. Sort of. Inside the cell, the DNA is sitting there, all coiled up. A set of molecules come along, attach to it, unzip it-
Carl: And make a copy of it.
Jad: This copy is now made of RNA, which is like DNA, very similar.
Carl: Still in a basic four-letter format.
Jad: But it's now on the move because it pedals over to this big old factory in the cell called-
Carl: The ribosome. It's just this crazy floppy, convulsive collective of molecules.
Jad: Once the RNA copy is inside this big factory, another kind of RNA comes over and begins to read the bases three at a time, like--
Carl: Okay, ATA, well that must be-- Oh, GGC, well, that's going to be--
Jad: It begins to create this chain of amino acids, which are the beginning of proteins. Eventually, the ribosome will take this chain and eject it out so that they can-
Carl: Do their thing, grab oxygen or cut up your food-
Jad: Or make your hair, or the cartilage in your ear, your teeth, or your toes or the neurons that carry the thoughts you think-
Carl: Or whatever.
Jad: It does displace the "author" of you, because I remember growing up thinking, oh, DNA is my manual or my blueprint or something. All of me is in there. That's just somehow it opens and then out pops me. But you're saying that there's this thing that is reading these three base pairs and forming any of a hundred thousand proteins. Suddenly, I'm thinking that's where their game is, not the DNA, but in the thing that's reading the DNA.
Carl: Well, yes, DNA is just a totally meaningless molecule, just flopping around, unless there is a way of reading it.
Jad: But doesn't the reader of the DNA come from the DNA?
Carl: Sure.
Jad: See, that's just weird.
Carl: Yes. You have genes for the parts of the ribosome.
Jad: At this point, Producer Tim Howard, and Producer Soren Wheeler stepped in.
Tim Howard: It's like a book that births its own reader that's will read the book.
Carl: Not exactly though, because you are putting DNA up on that pedestal.
Jad: But sequentially, it is. Sequentially, it is. It's first.
Carl: What?
Jad: DNA.
Carl: How is DNA first?
Jad: Well, you're saying in the order of events, you begin with DNA, and then after that you get the ribosome and the RNA.
Carl: Events of what?
Jad: Of you.
Carl: But you got to bear in mind that you, I don't know how far back you want to go with you. No. Seriously. Where did we start with you? Do you want to start, Jad, the fertilized egg?
Jad: Well, sure. Yes. Okay.
Carl: Jad, the fertilized egg has DNA and these ribosomes.
Jad: The readers are already present.
Carl: When a cell divides, two new copies of DNA go into each new cell, but they also divide up all the ribosomes from the original cell. They're taking the factories with them. The DNA is never without the code.
Tim: It's like Moses with the tablets together. This isn't Noah.
Carl: Can I just say, I've never thought of it that way. I might need to think about this.
Jad: What makes the ribosomes then? Does it come from the DNA? That's how you just said that.
Carl: Yes.
Tim: How does it make the ribosome without the ribosome to help it make the ribosome?
Carl: What? Wait.
[laughter]
Tim: [crosstalk] the DNA codes for the ribosomes. How do you make the ribosome without a ribosome to translate the code, to make the ribosome?
Carl: You couldn't.
Jad: Wait a second. I'm so confused right now.
Carl: You've got to take the DNA and the ribosome partnership all the way back through billions of years. These two parts of the system evolved and became dependent on each other very early in the history of life.
Jad: In fact, Carl says a lot of biologists, think the life-
Carl: Started out as just RNA, no DNA. You would basically have these little organisms that would have these little kind of proto genes made of RNA. Eventually, these RNA molecules started to connect amino acids together to make the little building blocks of proteins.
Jad: You're saying that people generally think RNA came first.
Carl: That is one of a couple leading hypotheses today.
Jad: It's possible that RNA came first, then DNA. Somehow suddenly I'm thinking, "Oh, we should have been talking about RNA all along."
Carl: Well, just in general, RNA has been incredibly neglected and ignored.
Tim: The Bible, instead of "In the beginning was the word," should have been "In the beginning was the person reading the word."
Carl: Or "In the beginning was the code."
Jad: Did you guys feel the earth shake just now? No, there was some vibration happening and in my head too, because I was thinking, I finally get it now. I get it. Because DNA got sold to us as like, "This is the first step in understanding the mystery of life." It somehow doesn't feel like that anymore. Suddenly, like RNA, the ribosomes, that's where the real mystery is.
Carl: I like the way you thinking.
Robert: So Jad discovers that we are all translation. A translation is the true mystery, the deep secret of life.
Jad: Who invited you in here?
Robert: If I said 'I told you so', you wouldn't be able to translate that, honestly.
Speaker 1: Very good. Now let's say goodbye.
Speaker 2: [foreign language]
Speaker 1: Now you try.
[music]
Margaret Glaspy: [laughs]. I'm done. It's so hard. It doesn't make any sense because all the syllables are totally off. Okay.
[music]
Robert: That heroic translation from the Korean of Aura Lee is by Margaret Glaspy. Thank you, Margaret.
Jad: Thanks to all our singers.
[music]
Viesta who sang Old MacDonald in Bambara, which is the Malian language.
[music]
Robert: Catherine McCarthy, who did our Italian version of Yankee Doodle Dandy.
[music]
Jad: Leah Torres, who did the German I've been working on the Railroad.
[music]
Robert: Azza Khalil, who did the Arabic Amazing Grace and she's the mom of our intern.
Jad: Reem.
Robert: Reem, yes.
[music]
Jad: Of course, our pupeteer from our apocalyptical show, Miron Gusso did our Russian version of You are my Sunshine.
[music]
Robert: Kiran Ahluwalia doing the Hindi version of Three Blind Mice.
Jad: Finally, with the piano and musical interpretation on everything, John Dryden.
Robert: Thank you, John.
Jad: Thank you, John. You know what, if you go to our website, radiolab.org, you can hear a proto version of Radiolab in Spanish, which we'd like your feedback on. I'm Jad Abumrad.
Robert: I'm Robert Krulwich. [foreign language]
Copyright © 2020 New York Public Radio. All rights reserved. Visit our website terms of use at www.wnyc.org for further information.
New York Public Radio transcripts are created on a rush deadline, often by contractors. This text may not be in its final form and may be updated or revised in the future. Accuracy and availability may vary. The authoritative record of New York Public Radio's programming is the audio record.