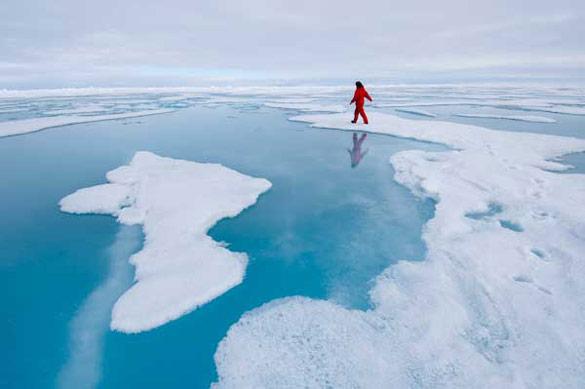 Transcript
Jad Abumrad: Hey, I'm Jad Abumrad.
Robert Krulwich: I'm Robert Krulwich.
Jad: This is Radiolab.
Robert: We continue with our ongoing appreciation of the great Dimitri Mendeleev.
Jad: Let's also get back to the question that Oliver Sacks asked about Dimitri Mendeleev before the break, which is.
Oliver Sacks: When a scientist looks out at the world and sees a pattern, is that the scientist's mind projected onto the chaos of the world. Is the discovery in the scientist or-
Jad: -is it out there in the world? Meaning it's just exists independent of us, doesn't care if we find it or not.
Oliver: Is it a human construct or is it a revelation of the cosmical divine order?
Robert: That's the question. It can lead to some fairly well, sad and riveting moments. This story comes to us from Alan Lightman, a theoretical physicist working out in Caltech once upon a time. Alan, when he was a scientist, he was working on a problem.
Alan Lightman: A problem that had to deal with an astronomic object called a globular cluster, which is a collection of about a million stars.
Robert: He's got a glob of stars-
Alan: -orbiting each other.
Jad: The question his ask is, how do they hang together? Tell me a little bit about the gravity that links them. He thought he'd made a discovery that was brand new.
Alan: I was in the process of writing up the paper. I'd done the calculations. I was writing the paper and I was in the library, as one often does putting in the footnotes and the references. One of the things that you do in the references is you cite other people who have done similar things. Ideally, you should do this before you start the problem.
[laughter]
Robert: I can see where this is going.
Alan: I was flipping through some of the most current journals and I saw a title that looked alarmingly like the title that my article would have been. I got this terrible pain of anxiety that went through me. I open up the journal and these two guys from Japan had solved the same problem that I had. I pulled out my notebook of results and started comparing my results against their results. The numbers agreed to like three decimal places.
Robert: What they'd found was exactly like you had found.
Alan: Well, they would have to find exactly what I'd found because this is the world of science and the world of science has this terrible precision. I was crestfallen. I was so disappointed. I felt humiliated. I felt stupid. Then another sensation went through me and that was a feeling of amazement that these two guys on the other side of the planet with no communication with me, sitting at their desks, worked on the same problem and had gotten the same results.
Robert: The exact same results.
Alan: All of the philosophers like Bishop Berkeley, who said, it's all in our mind, they're all wrong. Any scientists, anywhere in the universe solving this problem would have gotten that answer. There really is something outside of our bodies and independent of our minds. This is both a wonderful thing and a terrible thing. It's a wonderful thing because there's a beauty to it. There's a feeling of power and control. The tragedy of this, which I felt at the same time is that, what is the relevance of me as an individual person? If anybody else could have solved the same problem, then why was I needed? What is the meaning of my life? How do I leave my individuality on the world? Certainly not through science.
Robert: Here's what happened. Alan gave up the practice of bench science and became a novelist, Einstein's Dreams won the Pulitzer prize.
Jad: Great book.
Robert: That his work, it couldn't have happened without him.
Alan: That is a profound difference between the sciences and the arts.
Oliver: If the Ode to Joy had not been in Beethoven's head, you don't think necessarily would have come around.
Alan: That's right. The Tempest is not going to have been written by anybody, but Shakespeare. The Brief Wondrous Life of Oscar Wao by Junot Diaz, which is the novel I just finished is only going to have been written by him.
Robert: It's good by science.
Jad: Let's argue the other side for just a second. I'm back. There's an idea floating around that gives the scientists a little bit more. I don't know. You probably like it, it comes from another physicist. Can you just introduce yourself
Paul Davis: In case you forget [unintelligible 00:05:02]. I'm Paul Davies, I'm director of the Beyond Center for Fundamental Concepts in Science at Arizona State University.
Jad: Paul Davies starts with a basic question, which humans have been asking forever. Why are we here? If you think about it. It's totally crazily improbable that we are here asking these questions that I don't know.
Paul: 13.7 billion years ago.
Jad: The universe is born in a shower of particles that somehow, cool and just the right way to form atoms, which somehow gathered in just the right way to form stars and galaxies and a planet with sunrises and sunsets and just the right atmosphere to give rise to a creature that can look at the sunrises and sunsets and say, "Wow."
Paul: If the fundamental laws of physics or the initial conditions on the universe were only slightly different, then there will be no life and no observers, no one to say, "Wow." The question is, is that a significant fact or just an incidental fact.
Jad: A lot of scientists would say, "Well, it's a fluke, that we're here. That we have a mind that we asked these questions."
Paul: I think it's a big deal. We've been made privy to the fundamental nature of the universe, the rules on which the universe runs, its basic laws. If we're just accident, why aren't we just here looking at the universe surviving, but having no clue. The only way I can make sense of it is to suppose that there is some link between the laws of the universe and the emergence of life and consciousness. That the existence of observers like ourselves is part of the explanatory story.
Jad: In other words, says Paul, the fact that we're here-
Paul: -understanding-
Jad: -at least trying to,-
Paul: -how the universe works-
Jad: -on some scientific level. He thinks that's part of the grand scheme, that somehow the universe, the atoms in the universe need to be understood.
Paul: Well, the universe has engineered its own self-awareness that the universe has thinking beings within it who can think, observe and-
[crosstalk]
Jad: If you would compare the thinking beings. Like on the one hand, maybe you had Saison painting a portrait and on the other you had Einstein doing an equation. It sounds like if understanding is the key as you just said, that this theory would put the scientists to hell.
Paul: Well, it does. I'm always wary about saying that, for fear of infuriating, my arts [unintelligible 00:07:28]
Robert: Me for example. I'm for Saison.
Paul: [laughs] That's not to diminish the value of art and poetry, but this thing we call science, is a near miracle. I'm not using miracle in the religious sense, but the fact we can do it, I think is stupendous. We're incredibly privileged. I think there is some bigger, I want to say, agenda, but you have to be very careful with these words, but certainly a scheme and that we judge that scheme to be ingenious and beautiful for reasons we know not.
Robert: I love this idea because it seems to me that if the earth were to have a beautiful day and there was no one around who could reflect on all that beauty, then what is it? It's there, but unappreciated, it's not quite there enough. In the Bible, God creates a bit of the universe every day. At the end of each day, almost as a necessary function, God says, and it was good.
Jad: He gives himself a grade, anyway.
Robert: He gives himself a grade. Maybe this is just the Adam's way of admiring itself, because what is a scientist? It's just a bunch of atoms.
Jad: It's a nice idea, but actually in the end I don't buy it. He's saying that the purpose of the universe is to create thinking beings like us to examine it. The best examiners of them all are the physicists. Well, guess what? Here's a physicist. He is the very thing that he's sort of-
Robert: it's a little miss piggy, I guess.
Jad: I don't think anything that we've learned in science in the past couple of hundred years would lead us to believe we are the center of anything
Robert: Well, I think most scientists in the world would agree with you, but I don't care.
Jad: One more thing. Just on the level of aesthetics of beauty, isn't it more beautiful to think that all of this is an accident?
Robert: I hate that idea. You think that all of this beauty coming into being by accident is better-
Jad: -than it having some purpose? Yes. If it has a purpose, it means it's supposed to be here. If it's supposed to be here, then it's just somehow a little less amazing. Do you know what I mean?
Robert: Yes. I just think you're wrong.
[laughter]
Jad: Let's keep it moving. If appreciating is the key according to Paul Davies, well, in science, that is sometimes harder than it sounds because what if you're out there in the world, you're on the cusp of a major discovery. It's right there in front of your face, but you happened to be looking the other way. For example, take this story. I'm very excited to hear about your journey.
[laughs]
Jad: First, tell me who you are.
Erica Lloyd: I'm Erica Lloyd. I'm an editor and freelance writer. Testing. Looks like the mic is on.
Jad: Erica recently took a trip with a bunch of scientists.
Erica: Everything is working.
Jad: Very far away.
Erica: Quite a ways.
Jad: Where exactly?
Erica: Somewhere between Greenland and Siberia.
Jad: All you're seeing every day is just lots and lots of ice. What's that like?
Erica: The ice is really beautiful. July 5th, I'm on the deck overlooking the Arctic Ocean. It's just-- One guy called it his "cold campfire." Chilly here. It's hovering around zero degrees. Sometimes when the sun is up, and it's just sparkling like diamonds--
Rob Reves-Sohn: When you lookout-
Erica: -it's mesmerizing.
Rob: You get how isolated you are. Warmer clothes?
Erica: Warmer clothes.
Speaker 8: Yes, man.
Erica: Mittens. Maybe you could introduce yourself.
Rob: I'm Rob Reves-Sohn. I'm a scientist at the Woods Hole Oceanographic Institution.
Jad: He's sort of the main guy of this expedition.
Rob: We have extra shoes like this.
Erica: Should I wear one?
Rob: You're welcome to.
Robert: He raised the money.
Jad: Yes, millions of dollars of government funding.
Robert: For him, career-wise, this is very important.
Jad: This is it.
Rob: When I was coming out of graduate school, I was trying to think how was I going to make my mark in the scientific world? The more mature a field gets, the harder it is to do something important. Sometimes in graduate school it can feel like you're gnawing on bones as [laughs] a scientist. The Gakkel Ridge has been a little bit of a-- In a sense, it's one of the final frontiers.
[scraping]
Erica: That's the ship hitting the ice.
Rob: We're going to the Gakkel Ridge.
[ship horn blows]
Robert: What's so important about the Gakkel Ridge?
Jad: It's one of the great, unexplored places on the planet. Basically, it's an Arctic mountain range.
Erica: 200 or 300 miles from the North Pole.
Jad: At the bottom of the ocean.
Erica: It's 2.5 or 3 miles deep.
Jad: Making matters worse, in terms of getting there, is that the top of the ocean is covered in ice.
Erica: Really, really thick this ice.
Jad: The thought is if you can somehow get there, get underneath the ice, get all the way down to the bottom of the ocean, you'll find volcanoes.
Erica: Where you have volcanoes, you might have hot springs.
Jad: Where you have hot springs you might have-
Erica: Life.
Jad: Just imagine.
Rob: Black smoke.
[explosion]
Erica: Really toxic.
Rob: Billowing out of a chimney on the seafloor.
Erica: Hot enough to melt lead.
Rob: Jesus. All manner of bizarre biological organisms making a little oasis around it.
Jad: What kind of creatures were they expecting to see?
Erica: Weird kinds of--
Rob: Everyone wanted to see a three-eyed tube worm.
Jad: Yes, really?
Erica: Yes.
Robert: Is there such a thing as a three-eyed tube worm?
Jad: No, not yet.
[laughs]
Jad: The point is that every time that they've seen these hot springs in different parts of the planet, they found completely new things.
Erica: Something like 600 previously unheard-of species.
Jad: Really strange looking shrimp.
Erica: With eyes that move to their backs.
Jad: They have found tube worms. Big ones.
Erica: They look sort of like plumes.
Jad: They're very cool looking, and they're big. They have these little flower caps. In any case, this spot that they're going to, for various geological reasons that I don't really understand, it might be the most interesting one of all, but no one's ever seen it.
Speaker 9: [yawns] It's too early in the morning.
Erica: 3:20 AM. The sun is up, of course. It took a few days to get to the first site.
Speaker 9: This is probably our current location.
Rob: This is the place where there was evidence of-
[explosion]
Erica: -these vents.
Rob: We thought, "Well, that's where we're going to start."
Jad: Erica, how are they actually going to get through the ice to go down?
Erica: Rob Reves-Sohn thinking, "How am I ever going to get to the Gakkel Ridge?"
Rob: I had a newborn, a child-- This is, I guess, 1996, and I was giving her a bath. Of course, a whole layer of bath bubbles, you couldn't see the bottom of the bathtub. One of the toys that she had was a Seasame Street submarine, the Cookie Monster, and Elmo as the captains, and [laughs] all this kind of stuff. We were playing around with it. We dove the submarine under the layer of bubbles. "Oh, wait a minute. The submarine's underneath the bubbles. If we could develop robots,-"
Erica: Robots.
Rob: "-they could go under the Arctic ice cap."
Erica: To the seafloor.
Rob: That would be a way to move beyond gnawing on bones, and maybe bring down some big game.
Erica: Finally, finally, they're going to put this thing in the water.
Rob: We're on the verge of history, man.
Speaker 8: All right, go down, John. All the way.
Erica: Here we go.
Rob: What the hell?
Speaker 8: We ready to go?
Erica: I'm in this shack that's sitting on the deck.
Speaker 8: A nice, small heated enclosure.
Erica: It's tiny. There's a couple of grad students and I'm hanging in there, just kind of squeezed into a corner. Everybody's got these big exposure suits on in case you fall into the water. Pretty quickly, it starts smelling like body odor and peanuts, because although people are doing laundry, no, they're not washing their fleeces.
Rob: How's the stress level?
Erica: How's your stress level?
Jad: Then they drop the robot in?
Erica: Yes. Letting the baby go.
Rob: That was like sending your child to preschool for the first time.
Speaker 10: Okay, the AV is free and on the loose.
Erica: They're watching it go down deeper, deeper, deeper. It's going down, down, down, and they can watch on the computer monitor.
Rob: On the screen, what you're seeing is streams of data.
Jad: Just data, no pictures?
Erica: Right.
Rob: X, Y, Z, depth, time, blah, blah, blah. 30 meters down. Coming up. We're dropping.
Erica: This is taking hours.
Jad: Hours?
Rob: [unintelligible 00:15:53] about a meter every five seconds, so 12 meters per minute. Equals now at 187 meters. We're now at 220 meters. 373 meters.
Speaker 11: We're at, what? 400 meters, right now.
Speaker 8: Isn't this exciting?
[laughs]
Rob: The problem is that nobody turned any music on.
Speaker 9: I've got my iPod.
Erica: They start playing music.
[music]
Erica: Devo?
Rob: It's Devo, yes. Of course, it's Devo. [music]
[laughs]
[music]
Speaker 8: Come on, come on. Awesome. Yes. 642.
Rob: [unintelligible 00:16:44] 641.
Erica: 641 meters.
Speaker 11: Yes. That's the new record.
Erica: That's the depth record for an AV in the Arctic.
Rob: Why doesn't go for breakfast?
Speaker 8: I'll go in just a minute.
Rob: I'm not going anywhere. I want to see [unintelligible 00:16:56] to 1,000. It's past the 1,000-meter mark, and it's moved on.
Erica: It makes its first mission goal of 1000 meters. Everything's looking great, it's moving onto to its next goal, 2,500 meters, and then it aborts its mission.
Jad: What?
Erica: The vehicle aborted?
Rob: [censored expletive]
Speaker 9: The software died.
Erica: Software bug.
Speaker 9: Software bug.
Rob: Software? What's the matter with you? Can't you test the software before we come up here?
Jad: You're pissed off at this point.
Rob: No, I wasn't, because I knew how hard it was.
Jad: Yes.
Rob: But I was so stressed out, so stressed out. I had a facial tic, tightness of my chest, labored breathing, eating my fingernails to my knuckles. 10 years of effort.
Jad: Millions of dollars-
Erica: -his entire scientific career-
Jad: -all that's on the line.
Rob: People kept asking me-- Of course, Erica had her microphone there, "How do you feel?" Trying to kind of get me to take this introspective look on it. I even tried. I sat there one night after things had died down, and went on the front with the stars and said, "Okay, you know, feel the moment, dude." I can't feel the moment. We haven't had comms from the AV for 2.5 hours. You know, I got to get back down there." You only have so many days on station to do what you've been planning 10 years to do.
Jad: For it to abort-
Rob: Yes, you're burning the clock. Tick, tick, tick, and you feel it. Tick, tick, tick, you feel that. Tick, tick, tick, you can feel the fuse. Tick, tick, tick.
Erica: We're not finding vents here. The clock is ticking, let's move on to this next site. We went through five time zones to get there.
Rob: It took a week.
Jad: It took a week?
Rob: Yes.
Jad: You're back just chugging through the ice for a week.
Rob: Yes. Then-
[scrapping]
Erica: Whoa. I guess we're hitting some ice here. Everything's rocking.
Rob: A really, really big ice flow moved in and ran us out of town.
Jad: Meaning you were stuck?
Rob: Yes.
Jad: In a big traffic jam of ice chunks?
Rob: Exactly. There's absolutely nothing we can do. Tick, tick, tick.
Erica: We're just waiting in the ice. People are like, "Ugh."
Rob: We didn't come up here to wait. Let's keep working. Let's make something happen.
Erica: The CTD team drops in their equipment because that's what they do. If you're just sitting around anywhere, drop the equipment, right?
Jad: You mean they were just stuck there, and they're like, "Let's throw it over the side. See what happens."
Erica: Right. They found remarkable signals. Much stronger signals than they'd found anywhere else.
Jad: Oh, so they got lucky.
Erica: Yes.
Rob: Yes. It's interesting stuff everywhere is what it's kind of looking like.
Jad: This time, did the robot have a camera?
Erica: Yes. They got all this video footage.
Rob: Wonderful, wonderful high definition video. Superb.
Erica: We could watch from the ship.
Phil: We're seeing it in the control van in real-time. Is it going to be tube worms? Is it going to be clams? Is it going to be mussels? Is it going be snails?
Erica: This is Phil [unintelligible 00:19:59] one of the engineers.
Rob: Oh, over the next rock mound, there is going to be the next mogur. There is going to be the next calley field with clams and mussels and who knows what we're going to see.
Erica: And?
Rob: We go over this crater, the big rim, and then drop back down on the other side and we found-
Erica: -these fields.
Jad: A whole hilltop.
Rob: Fields just covered in this-
Erica: It was just so eerie. It was wow.
Rob: I haven't seen anything like that before.
Erica: Yellow.
Rob: Yellow-
Erica: -fluffy stuff.
Rob: It was really beautiful.
Jad: Yellow fluffy stuff?
Erica: Yes, it was just everywhere.
Jad: Floating around or where?
Erica: On the seafloor.
Rob: We were seeing ski slopes.
Erica: Like cotton candy or something that might be growing in your yogurt.
Rob: Whoa, what's that?
Erica: There would be a waterfall of it.
Jad: A waterfall?
Robert: Wow.
Erica: It would just be coming down rocks off of scarps.
Jad: Wow.
Erica: Kind of beautiful, but eerie.
Rob: It was really, really frustrating.
Jad: What?
Rob: There was a certain faction on this ship that was really disappointed and they were really angry with me.
Jad: But why?
Rob: They felt that I failed them.
Jad: Really?
Rob: Absolutely.
Jad: In what way?
Rob: That the combination of the AUVs and our technology and my leadership hadn't resulted in finding three-eyed tube worms. That's what we wanted to see.
Jad: Oh.
Rob: Everyone wanted to see a three-eyed tube worm. Something really spectacularly new and creepy and weird and instead, the new stuff that we found was this yellow fluffy stuff.
Jad: The fluff was just like whatever?
Erica: Well, it was exciting because it meant, "Well, okay, what's going to eat this stuff?"
Rob: We're on the right trail.
Erica: Right? There's got to be something eating this stuff. Nothing seemed to be eating it.
Rob: No three-eyed tube worms.
[background music]
Rob: Of course, all that is built on the supposition that there are three-eyed tube worms there to find.
Jad: Right.
Rob: The world is the world. The Arctic Ocean is the Arctic Ocean. It doesn't care what we want to see. What's there is there.
Jad: Here's the interesting thing-- Rob Reves-Sohns comes back all that way thinking basically this trip that I've planned for the last 10 years was a bust. No vents, no tube worms, nothing cool and amazing, just this fluff, whatever it is, but then they get back and they look at it more closely. They realize, "Okay, this stuff is microbes, but not your run of the mill microbes."
Rob: These are some of the oldest known living organisms on Earth. We were the first to see it.
Jad: What's funny is that you didn't even know that until you got back. You almost missed it.
Rob: Yes, right.
Jad: Are you going to be doing this again? Any more trips?
Rob: That's a good question. I'm broke now. The money's all gone. Field program's over. I am freefalling a little bit, but the three-eyed worm is still out there.
Jad: [laughs]
Rob: It's still there for the taking.
Jad: The mythic three-eyed worm.
Rob: The unicorn of the Arctic.
[background music]
Jad: Thanks to Rob Reves-Sohn and Erica Lloyd and also, before them, Caitlyn Wockenfuss and the Brooklyn Tech Cheer Squad.
[background music]
Jad: RadioLab will continue in a moment.
Copyright © 2020 New York Public Radio. All rights reserved. Visit our website terms of use at www.wnyc.org for further information.
New York Public Radio transcripts are created on a rush deadline, often by contractors. This text may not be in its final form and may be updated or revised in the future. Accuracy and availability may vary. The authoritative record of New York Public Radio's programming is the audio record.