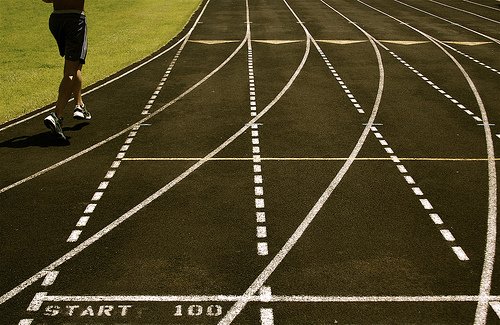 Transcript
Jad: This is Radiolab. I'm Jad Abumrad.
Robert: I'm Robert Krulwich.
Jad: Today's program is about race.
Robert: Where are we? What have we learned? We've learned that scientists, when they talk about race-
Jad: They don't really mean race.
Robert: No, they mean that you have a set of ancestors who lived in a particular place on this planet for a while. While they were there, they acquired certain features, skin color, hair texture, whatever and scientists won't go much further than just that.
Jad: Here's the thing, if you-- forget the lab scientists for a second. If you're a doctor, and your job is to save lives, you can't help but notice that there are real differences between groups in terms of how healthy people are. If you want a treat that, you end up talking about race and it never goes well. Let me tell you a story now, comes from our producer, Soren Wheeler, and it's about a drug called BiDil. You popped a few BiDils this morning?
Soren: [chuckles] I did. I just wanted to test it out. It loosens up the arteries that's supposed to-- so it's easier for the heart to pump. As a White man that's about to talk about race on the radio, I figured it's time to loosen up.
Jad: Introduce me to our main dude here.
Dr. Cohn: I'm Dr. Cohn Cohn, a professor of medicine at the University of Minnesota, Medical school.
Soren: This is him.
Speaker: What did you have for breakfast this morning?
Dr. Cohn: I don't eat breakfast.
Jad: Tell me what he looks like.
Soren: Well, he's a stocky, he's got a white beard. He's kind of got that wearied grave doctor look, probably because he spent his entire career worrying about how to help people with heart failure.
Dr. Cohn: That's right.
Soren: Which for a really long time was kind of a lost cause.
Dr. Cohn: Yes, it was a hopeless disease and that once it developed, the implication was that the patient would die.
Soren: You're done.
Dr. Cohn: There was nothing much we could do but keep the patient comfortable.
Soren: But then-
Dr. Cohn: Back in the early 70's-
Soren: Jay had kind of a breakthrough.
[music]
Dr. Cohn: The aha moment was the first patient. Bedridden patient can't breathe easily, bubbling up with fluid in the lungs.
Soren: Jay gave this patient a combination of two drugs.
Dr. Cohn: The moment we did that, this patient suddenly said, "My God, I can breathe easily for the first time in months."
Soren: That fast?
Dr. Cohn: It's immediate.
[music]
Soren: He confirms the effect in a longer-term trial over five years, he gets a patent, he finds a company, they put it in a pill and they take it to the FDA.
Dr. Cohn: That's when the FDA said, "No."
Jad: No?
Soren: No.
Dr. Cohn: That's what they said.
Jad: Why no? You just said it worked really well.
Soren: The doctors on the review board, they said they thought the drug was pretty good.
Dr. Cohn: Yes.
Soren: they even started using it with some of their patients, but they denied approval.
Dr. Cohn: Because it was not a big study.
Soren: The study was just too small.
Dr. Cohn: In the entire trial, there were only 86 people.
Soren: That got the drug.
Dr. Cohn: We were disappointed, frustrated. We were using it, I was using it in my patients-
Jad: Drag?
Soren: Yes, so he goes back to what he was doing before all this started, which was trying to figure out what the hell is going on with heart failure.
Jad: What the hell was going on with heart failure at that point?
Soren: At the time, scientists were just starting to look at racial differences when it comes to things like high blood pressure and heart problems that Black Americans were suffering a lot more than White American.
Jad: I see, so he must have been hearing all this stuff.
Soren: This debate was going on out there and Jay was listening. Jay started thinking, he had all that old data, and they had actually broken it up-
Dr. Cohn: By race. Everyone checked a box.
Soren: Black, White, American Indian, all that they'd never bothered to look at that stuff.
Dr. Cohn: Never teased it out and I said, "We should go back into our database."
Soren: Because just maybe, maybe Black people respond differently to BiDil.
Dr. Cohn: We thought it would be worthwhile to go back and look, we didn't know what we were going to find. We just went back and checked off those people who had said they were Black.
Soren: Jay's assistant gathered up the data and when they looked at the numbers-
Dr. Cohn: Oh, my god.
Soren: He saw a bump.
Jad: What do you mean?
Soren: Still just a small trial, but, in that trial, the Black patients did better.
Dr. Cohn: Significantly better.
Jad: Really?
Soren: He published and a couple weeks later, he gets a call from a drug company and they say, "We'd like to do something with BiDil."
Dr. Cohn: They would be willing to do a trial to demonstrate the efficacy of BiDil.
Soren: But here's the thing, they wanted to do the trial just with Black people.
Dr. Cohn: That seemed to be the path of least resistance.
Jad: Why would they want to limit it just to Black people?
Soren: They could do a smaller study, so it would be cheaper, and when it came time to sell the drug, ready-made market.
Jad: So they do this big study, only in Black people?
Soren: Only in Black people.
Jad: What do they find?
Soren: An amazing result.
Dr. Cohn: We get a 43% reduction in mortality.
Jad: Wait, what?
Soren: In other words, if you were a Black person in this trial and you took BiDil, your chance of dying from heart failure was cut in half, roughly.
Jad: That's huge.
Soren: It's huge. Yes
Troy: They go back in 2005.
Jad: That's Troy Duster.
Soren: A sociologist at NYU.
Troy: The FDA approves this as a first racialized drug.
Soren: Think about that.
Troy: The first racialized drug, the first drug ever approved for a racialized sub-population.
Soren: After hundreds of years of looking for differences between Black people and White people, after the mapping of the human genome, here's the FDA saying, "We're different."
Troy: Some of us said this is a huge mistake.
Dr. Cohn: We knew this was a terribly sensitive issue.
Law Professor: As we move into the 21st century, well aware of the terrible history of racial and ethnic categories. What should we do?
Dr. Cohn: We had a symposium-
Law Professor: I'd like to welcome you all, program-
Dr. Cohn: -here at the University of Minnesota-
Law Professor: -we actually have a sold-out crowd today-
Dr. Cohn: -it was mainly aimed at attacking me.
Law Professor: -I just don't think race is a scientific category-
Dr. Cohn: -there was a very well-known law professor so hostile to the idea that she said I would rather die from heart failure than take BiDil.
Soren: Well, that's not quite what she said.
Law Professor: -I'd be terrified about a doctor making a diagnosis like that based on their view of me as belonging to a particular racial category.
Dr. Cohn: Well, but it goes on all the time.
Law Professor: That doesn't make it right. That's what I'm saying. That, right, it does. These categories have-
Dr. Cohn: You would object them to a doctor seeing an African American with anemia--I said, "If you went into the doctor's office and were anemic, the doctor would appropriately check you for sickle cell." Just a natural every, day phenomenon.She insisted, "Well, that's wrong because sickle cell disease is not confined to Blacks."
Law Professor: - been misdiagnosed-
Dr. Cohn: She is right of course, but the statistical likelihood of a White person with sickle cell disease is so low-
Law Professor: -damaging-
Dr. Cohn: -But their prevalence issues, there is a higher-- We can look at a patient and help identify some processes of diagnosis and treatment that might improve our precision. To disregard that, we need a better way to do it.
[crosstalk]
Law Professor: You know what, seems to me that these racial categories are impeding good medical care and good biomedical research, they're not assisting it.
Dr. Cohn: I don't get that at all. Why would declaring a difference impede? It seems exactly the opposite. If you know that a group of people are likely to get sick in a certain way, then you should target them.
Jad: The question is, do you know what you think you know, I think is what she's saying, and by looking at one target group, are you somehow shutting yourself off from the real target group that you should be looking.
Dr. Cohn: I don't know what you're talking about.
Jad: Let me give you an example. When you go to the doctor and they put that thing around your bicep and they go [air filling noises].
Dr. Cohn: Yes, the squeeze.
Jad: Yes, blood pressure. It's well known that Black Americans have much higher rates of high blood pressure, hypertension, than White Americans.
Dr. Cohn: Which is my point-
Jad: It can seem like it's caused by race or it's purely a racial phenomenon, but then I mentioned this to Troy Duster. I said, "How do you explain this? Black Americans suffer twice the amount of hypertension than White Americans, make the argument from me that this is somehow not an innate difference?"
Troy: Okay, the best argument here is Richard Cooper's.
Richard: I'm Richard Cooper, I'm the chair of the department of preventive medicine and Epidemiology here at Loyola.
Jad: Richard Cooper is a doctor and a researcher and here's what he did. He went to poor neighborhoods in Chicago and methodically-
Richard: -house the house, taking blood sample-
Jad: -measured people's blood pressure, and then he took that data and compared it to other countries.
Richard: Canada, Spain, Italy, United Kingdom-
Troy: This huge, eight-nation sampling, 85,000 people and he then arrays nations in terms of hypertension-
Jad: -because he wants to know who's got the highest rates, who's got the lowest and does this really have anything to do with race?
[music]
Dr. Cohn: And?
Troy: At the very end, the nation with the highest rate of hypertension known-
Jad: Drumroll, please.
Troy: -is Germany.
Jad: Germany?
Troy: Germany.
Jad: Actually, Richard Cooper says that Finland, Poland, and Russia are even worse. How many Black people are in Russia?
Troy: Seven.
Jad: Probably seven.
Troy: The nation with the lowest rate of hypertension known is Nigeria.
Jad: No kidding.
Troy: Yes, and it's like this, it's not like this. It's like that.
Jad: You're putting your hands away, apart from each other.
[music]
Robert: Your point being here what exactly?
Jad: It's not obvious. If you're a doctor and you're just focused on the United States data, you would assume that it has something to do with race, these high blood pressure disparities, so you, therefore, A, miss all the Russians and Finns that came into your office. B, you would over-treat the American Blacks and C, God forbid, a Nigerian should walk in, you could, again, give him all these drugs he doesn't even need.
Robert: Then, what does cause the differences?
Jad: If it's not race, what is it?
Robert: Yes, if not race what?
Jad: Diet?
Robert: Diet?
Jad: Yes. Diet.
Robert: Really.
Jad: Quoting here Richard Cooper, I know it's not that exciting, but that's what he says.
Robert What about BiDil, then? You think that's wrong too?
Jad: No, but if you were the first drug ever to be approved for Black people, wouldn't you want to know that your drug works better for Black people as compared to other groups?
Robert: Yes.
Jad: And you want to be sure, right?
Robert: Yes.
Jad: Well, they only ever tested it in black people. They never actually compared Blacks to Whites.
Dr. Cohn: Yes. Well, that's true. We don't know and we haven't gone back and studied a large White population. I personally believe that BiDil will work in White people as well, maybe not to the same frequency, but I use it in my White patients.
Soren: Are you at all then upset that it's-
Jad: That's Soren Wheeler again.
Soren: It's FDA approved only for Blacks?
Dr. Cohn: It's not getting to Blacks, that's the real tragedy.
Jad: What's he talking about?
Soren: Well, in the end, BiDil kind of tanked.
Jad: Why?
Soren: The way they priced and marketed the drug all that kind of stuff, but, according to Jay, it was also because of opposition to the idea of BiDil.
Dr. Cohn: To the concept that this is a drug for Blacks. It's a crime that this life-saving drug is not being as widely used as it should be. I'm very discouraged about that.
Robert: The takeaway here, I guess, is if a doctor or a scientist or a pharmaceutical company announces that there is a racial difference in the human family, check the footnotes.
Jad: Exactly.
Robert: On the other hand, I think an awful lot of us in our regular life, get all excited about racial differences when we watch sports. Everyone notices, for example, in track and field-
Jad: Like why do all the Jamaicans win? Always Jamaicans.
Robert: We found a Jamaican, our own Jamaican, Malcolm Gladwell, a writer.
Jad: He's sort of Jamaican.
Robert: He's Canadian-Jamaican-English also the author of The Tipping Point and, I don't know, all those best selling books. We talked to him about his early days as a runner.
Malcolm: My running weight when I was 13 to 14 was about 105, 100.
Robert: You just danced on the ground.
Malcolm: I'm 30 pounds heavier than I was in my running prime.
Robert: Are you good? You can be-
Malcolm: Yes, at that age. Am I good in the global sense? No. Was I good at 13? I was really good. I was all Canadian.
Robert: You were number one in your country in what event?
Malcolm: 1,500 meters.
[music
Malcolm: Age class tracking field in Ontario in the 1970s was so overwhelmingly West Indian, in retrospect, it's hilarious to think back on it. You would go to these track meets, and there's reggae music playing the entire time and the stands are full of Jamaicans. You're dealing with this fact. You're 13 you're not very sophisticated. You're dealing with this fact that there just aren't any white people. It's all Jamaicans in lanes one through eight are all Jamaicans, right off the boat Jamaicans. It was really funny, I remember there was a guy named Arnold Stotts and Arnold Stotts dominated the quarter-mile for years in age class running.
Robert: Arnold Stotts was a White guy.
Malcolm: He was a White guy and we all looked at Arnold and we said, "It's not going to last, it can't last." Sure enough, it didn't.
Robert: You thought Arnold won't make it because he doesn't have the right stuff. The right stuff being whatever it is that Jamaicans had.
Malcolm: He's not Jamaican. The question was, how long can Arnold keep beating the Jamaicans? The answer is, it can't be for that much longer. He was a tremendous sprinter, but we had this unspoken prejudice that said, "If you weren't Jamaican, it was hopeless."
Robert: Did you ever have an opportunity at the age of 14 to ascribe this to anything?
Malcolm: I began to process it in a very, very crude, unsophisticated way. Then, I would look at the world and I would see in the world Black people won all the sprints. I figured, "Maybe just Black people are faster than White people."
[music]
Robert: In a very primitive young guy kind of way, Malcolm was, I don't know exactly what the right word for this is, but he was a racist, probably chauvinist maybe, or just somebody who sees West Indians winning everything, so he figures there's got to be a genetic advantage here because he could feel it in himself.
Malcolm: Listen, I had that gift. I was really, really good when I was 15 and 14 and 13. I was the best in Canada. I used to beat Dave Reed, Dave Reed.
Robert: You beat Dave Reed?
Malcolm: Dave Reed went on to be on the Canadian Olympic team.
Robert: Really?
Malcolm: Yes. Absolutely.
Robert: That was the thing.
Malcolm: That was the caliber of runner I was.
Robert: How old were you and Dave Reed at the time when you were beating him?
Malcolm: 14.
Robert: [laughs] Let's make that clear, but now that he's older-
Malcolm: And slower
Robert: -and slower he's revised his thinking in this area.
Malcolm: I no longer am all that enamored of genetic case for Black athletic superiority. I think it maybe explains some tiny amount, but it's not the real issue. Nature takes care of the fundamental things in the beginning and then as activities grow more involved and more complex, individual choice starts to matter more and more and more and more.
Robert: When he says individual choice, he's thinking of the moment when you're an athlete and it's the last turn or maybe the last lap of a race.
Malcolm: When you run 1,200 meters in a 1,500-meter race or you run 6 miles of a 7-mile cross-country race, you're beginning to suffer. Pain is about to start. You're in a position where you possibly can win if you exert yourself.
Robert: "That's the moment," says Malcolm, when every athlete has to ask-
Malcolm: "How much do I care?" There's always a struggle. "Do I really care? Does it matter to me?"
Robert: Do you think that Mickey Mantle or-
Malcolm: I think everyone has it.
Robert: You think?
Malcolm: All athletes have that question. Some people say, "I do care," and some people say, "I don't."
Robert: "How you answer that question, yes or no, has very little to do with genes," says Malcolm.
Malcolm: That's not the critical difference between me and Tiger Woods. It's that Tiger gets at 5:00 in the morning and hits 10,000 golf balls before breakfast, that's the difference. Why does he want to do that and why is it inconceivable for me to do? There is your interesting story.
Robert: In Malcolm's case, he says, he did love running.
Malcolm: When you're that age, you really can't run forever. I'll never forget the feeling.
Robert: He also loved reading books and he loved going to school and he loved thinking and he loved-
Malcolm: Ping-pong.
Robert: He might have liked ping-pong, I don't know.
Malcolm: My father comes from that glorious tradition of English amateurs and which says, "You should do many things, and none of them well."
[laughter]
Robert: All of which, in that critical moment made answering, "Yes, I will put up with the pain and win this race," a little bit more difficult.
Malcolm: I struggle with it and there was a moment when I had that conversation and I said, "I didn't care."
Robert: The moment happened when he was preparing for the Canadian National Championship.
Malcolm: Canadian Championship.
Robert: With two of his friends who were also Black.
Malcolm: I go for a run with this guy Dave Reeds, who's this great runner of my generation.
Robert: Your generation?
Malcolm: Yes, and another guy named Chris Brewster, another great runner of my generation. At the time, we would have thought of ourselves as equals.
Robert: Those guys didn't have as many options as Malcolm.
Malcolm: There's a famous hill called Telegraph Hill. No, Signal Hill, steep as the steepest-- It's like running up at the steepest flight of steps you've ever-- and it goes up for miles.
Robert: Like San Francisco steep?
Malcolm: Yes. It goes up forever. The first day, I think, we ran up it and I just thought, "This is ridiculous."
Robert: Because you were huffing and puffing or because you--
Malcolm: Just like, "Why would we do this?" It just seemed crazy. Then the next day we went there, we ran 7-miles to Signal Hill and then Dave Reed and Chris Brewster decide they want to run up the hill backwards.
Robert: Really?
Malcolm: Which is-- You just run 7-miles at probably 5:45 pace. It's 6:00 in the morning and they want to run up this huge hill backwards and I said, "No," and I went home. I didn't want to run anymore. I wanted to be on the debating team. I wanted to read books. I wanted to hang out with my friend Terry. I quit.
[music]
Robert: What is left to say about these genetically-based racial differences in your mind?
Malcolm: Very little.
Robert: All the things that we've been talking about in this show, that maybe there is a tendency to get sick in a certain way, maybe some medicines work a little better for one group than another, let's say it's all true. You say it's true, but it's not true enough to mean anything but a very short story.
Malcolm: Yes. I'll grant you all those things and then I'll roll my eyes and say I don't really care.
Jad: Malcolm Gladwell's latest book is called Outliers and Radiolab will return in a moment.
Copyright © 2020 New York Public Radio. All rights reserved. Visit our website terms of use at www.wnyc.org for further information.

New York Public Radio transcripts are created on a rush deadline, often by contractors. This text may not be in its final form and may be updated or revised in the future. Accuracy and availability may vary. The authoritative record of New York Public Radio's programming is the audio record.