Is Free Will Really Free?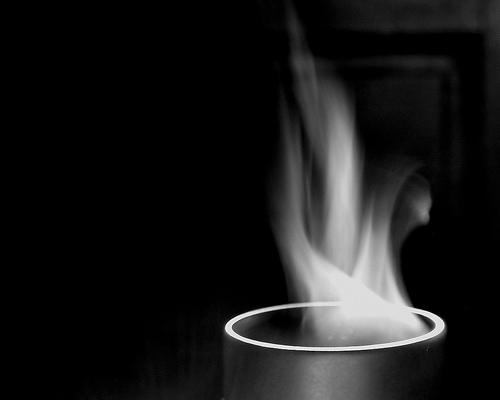 Transcript
Jad: Hello, this is Radiolab. I'm Jad Abumrad.
Robert: I'm Robert Krulwich.
Jad: Today we are talking about decision-making. How we make decisions, how we-
Robert: I want to just stop you on that pronoun you just happened to use. You say we make decisions. Now so when you, Jad Abumrad, when you decide to choose a pen, black over blue, if you decide to choose a cereal, Cheerios over Special K.
Jad: Cheerios, definitely.
Robert: I'm assuming that you feel very much in charge of that choice. If someone said, "Hey, who chose?" You'd say?
Jad: This feels like a trick question.
Robert: It's going to be a trick question.
Jad: I chose the Cheerios.
Robert: Well, you think you chose. Would you please welcome the studly Malcolm Gladwell.
[applause]
Robert: In talking with Malcolm Gladwell, the writer of The Tipping Point and he, at the time, he had just written the book Blink. We were at the 92nd Street Y in New York. He raised an interesting question. We began the discussion by talking about a dangerous element in decision-making, which he calls-- You call this the perils of introspection, and you tell the story of a poster contest. It involves hanging cats versus impressionists. Do you recall this?
Malcolm: Yes. Actually, I have no memory. This is a famous study by Tim Wilson, who's one of my favorite psychologists at UVA and a guy named John Schooler who's absolutely brilliant. They have a whole bunch of posters and they bring students in and they say, "Take any one you want. It's yours." Then they bring in another group and they say, "Take any one you want but by the way, before you go home with it, just explain, write out a paragraph about why you're taking it home, why you like it." Then they call up the students six months later and they say, "That poster you got for free six months ago, do you like it? Are you still happy with it?"
The ones who didn't have to explain themselves still love their poster and the ones who did hate their poster. Furthermore, the ones who had to explain themselves, it turns out, only took the posters of the hanging cats, of little kittens hanging their baby.
Robert: What do you mean hanging cats? It doesn't mean like [choking noise]?
Malcolm: No. You know those posters? Surely you saw them, or maybe you have lived in the upper intellectual precincts for so long that you've lost contact with the rest of us. Have you never seen them? The little kitten hanging on a bar and it says, "Hang in there, baby."
Robert: Yes. I don't think it was hanging. I think of it as-
Malcolm: You're faking it. You're saying it.
Robert: You're right. I'm faking it.
Malcolm: Actually, when I first saw that I thought the kitten was having to do a chin up. It didn't have the desired effect. I thought, "Why are they torturing this kitten? Why do kittens have to work? Is it not enough that human beings have to go to the gym?" Anyway.
[laughter]
Malcolm: You had those and then you had impressionist posters. The kids who had to explain their preferences overwhelmingly chose the kittens and those who didn't have to explain themselves chose the impressionist posters. What that says is the act of making you explain your preferences, not only biased you in favor of something that you didn't actually want, it also made you change your preference away from something that was sophisticated and in favor of something that was unsophisticated.
[music]
Malcolm: If you think about the whole universe of focus group testing as something that determines all the cultural products that get into our society, that makes you really stop and worry. We're putting people through a process that alienates them from their true needs, and that biases them in favor of the unsophisticated.
[music]
Malcolm: An overwhelming majority of the greatest and most successful movies or sitcoms or television shows of all time tested badly. Almost by definition, the really breakthrough shows will test badly in focus groups. I actually saw the focus group results for Mary Tyler Moore Show, which were devastating. They hated it. Mary was abrasive, Roto was obnoxious. In the focus group testing of All in the Family, which got one of the lowest scores of any pilot-tested CBS, the overwhelming majority of people who watch the show said that the only way to fix it was to turn Archie into a cuddly sensitive. It's crazy.
The only reason these shows ever make it on the air is that somebody at some point that says, "You know what, ignore that stuff. I like it."
[music]
Robert: The suggestion here is that because these snap judgments are mysterious, over-explained, therefore corrected in the wrong direction. Frankly, capitalism should have no cutting edge excitement except that there are these occasional people take the risk with the system. That's one consequence. The other though is very, very much interesting to me. If you can't know why you have a feeling in your gut, and you can't explain why you have a feeling in your gut. To some extent, you can't control what's the feeling in your gut. You wonder who's in charge of the choices that you make. There's a whole section of this book, which is maybe the scariest, which is about something called priming, where external clues things, that you see, trigger biases inside you.
Let me run you through some of those. There's a game you asked your readers to play. There are words in the game. In one of the games you play, the words wrinkle, bingo, and Florida appear matter of factly. What happens to people who see, while doing something else, wrinkle, bingo and Florida?
Malcolm: They walk out of the room after the test is over more slowly than they walked into the room.
Robert: You ask people to play a game of Trivial Pursuit. Some of them you say, "First, before we play this game, let's think about professors for a moment. Now we'll play Trivial Pursuit." In other group, you say, "Let's play Trivial Pursuit, but now let's think about soccer hooligans, and then we'll play Trivial Pursuit." What's the difference?
Malcolm: If I make you think about professors first, your scores are substantially superior. You win, basically. If I make you think about hooligans, you lose.
Robert: Just thinking about them?
Malcolm: Yes.
Jad: Can we step away from 92nd Street Y for just a moment?
Robert: Sure.
Jad: This priming thing that you and Malcolm were discussing gets eerie when you go actually beyond words. Like here, why don't you have a sip of this coffee?
Robert: This coffee here?
Jad: Yes.
Robert: Right now?
Jad: Yes, just go ahead and have a sip.
Robert: Why are you looking at me like that?
Jad: Because I've just primed you.
Robert: What do you mean?
Jad: [laughs] Because I've just primed you.
Robert: You've just what?
Jad: Primed you. I'll explain.
John: Hi, I'm John.
Jad: We talked to a psychologist.
John: My name is John Bargh and I'm a professor at Yale University in psychology department.
Jad: John did an interesting experiment.
John: Check, one, two.
Jad: He and a grad student by the name of Lawrence Williams, here's what they did. Lawrence went out into the world, he had a bunch of stuff with him. A briefcase, some coffee, some papers, so much stuff that he could barely carry at all. He went out.
John: Went out to in front of the library or in town, and he would approach somebody.
Jad: He'd say, "Excuse me, sir, ma'am, would you mind taking this survey? Just a minute of your time."
John: They give their agreement to be in the study. Great.
Jad: It's a pretty simple survey.
Robert: What kind of survey?
Jad: Well, it had a picture of a guy on it and a description of the guy. The guy's name was Joe.
John: Here's Joe. Joe is these six traits.
Jad: There's a little description of Joe right there on the paper. "All I want you to do," he would say, "All I want you to do for this survey is just tell me, gut feeling, what do you think of Joe? Do you like him?"
Robert: That's it?
Jad: That's it.
John: How much do you like Joe?
Robert: That's the whole question?
Jad: Yes, rate him.
John: 1 to 10. Everyone saw the same person described the same way, everyone sees the same description.
Jad: There's one thing I haven't told you yet.
Robert: What?
Jad: Somewhere in this process toward the beginning, he would ever so casually ask them, "Can you just do me a favor? My hands are full. Can you hold this cup of coffee?"
John: "Here, hold this just for a second. Thanks." They'd just take it for a second. It's all very natural. It's not even seen as part of the experiment.
Jad: This was just a second. I should say, not everybody got the same cup of coffee. In fact, he would hand half the people a cup of hot coffee and he would hand the other half a cup of iced coffee, like I gave you. It was always really fast.
John: They only hold a cup for maybe a second, at most.
Jad: That second, whether it was hot or cold, seems to have made a difference, because the hot coffee people-
John: People who held the hot coffee-
Jad: When they were asked, "Do you like Joe?" The majority said, "Yes."
John: Exactly.
Jad: They liked Joe. Whereas the cold coffee people, by and large-
John: They didn't like him.
Robert: Come on. Is that right?
Jad: I kid you not. They have repeated this study many, many times. Always the same result. People who hold the hot coffee are more pro Joe than the people who hold the iced coffee. In other words, something happens in that second when they hold the cup, some sort of mistranslation in their brain where warm cup becomes warm Joe, real warm.
John: This physical sensation-
Jad: Gets confused with the metaphor.
John: People are all the same temperature usually, 98.6 degrees. We're not different in warmth and cold physically, but we talk about people that way. It's very important to us. You hear somebody is warm, you immediately like them. When you hear a person's cold, you don't want to be their friend. You don't want to hire them. Warmth and coldness, psychologically, is all about trust. It's all about, "Are you a friend or a foe?"
Robert: If that's true, why is it true?
Jad: Why the confusion?
Robert: Yes, why does it boil down to something as dumb as that?
Jad: Well, John Bargh and his team have actually been asking that question, doing some neuroscience to see if maybe inside the brain they can see something that would explain it.
John: It seems that the area of the brain that records temperature, that's responsive to actual physical temperature, is also the same area of the brain that is the location of trust. The same little part of the brain is got both of those things going on.
Jad: He thinks that there is a good reason for that? Temperature and trust are in fact linked, particularly when you're a little baby.
John: As infants, our first learning about the world is usually in terms of what we can see and what we can touch. We don't have much memory and we can't think very well. It's all about our immediate experience. A huge important area of experience for a little baby is to keep close to the caretaker and to stay warm. This is something that's so critical when they're so tiny and helpless. If they don't maintain closeness, if they don't maintain warmth, they don't survive. The point is, if you're hiring somebody and you really want to hire the right person, don't have any coffee around. The first step is to accept the possibility.
Very few people, believe me, I tried to explain to my family and my friends what I do, and they never believe any of these things are really true to them because we don't have any awareness of them. I can't remember one time that ever happened to me. Well, yes, you won't remember one time because it's never going to be in your memory. It's never going to be in your awareness.
Malcolm: I know. Why is it so hard for us to concede that a huge part of our own motivations are mysterious?
Robert: We are back now at the 92nd Street Y, again with Malcolm Gladwell. I have to say there was a part of our conversation where this whole thing got a little scary to me. It had to do in part with race because instead of using hot and cold as the metaphor, suppose you use black or white? He said, very flatly, "There are stereotypes that we have that seem to be beyond our ability to control." In fact, he took a test to measure the unconscious feelings that he had in him about black and white people.
Malcolm: It turns out I have a moderate preference for whites on an unconscious level.
Robert: He is, by the way, half black.
Malcolm: Which is not unusual for black people, by the way. Nor is it unusual for Jews to have a moderate unconscious preference for Gentiles over Jews. With blacks, it's most striking. My unconscious attitudes towards blacks are a function of the society in which I live. My unconscious is just basically collecting impressions and thoughts and biases, and stuff from the world I live in. Amassing this massive database in a very unfiltered way. My unconscious database about race has more negative things about blacks in it than positive things. I live in the United States, of course it does. How can that not affect me?
Robert: It's just, it's horrible. Maybe just view it this way, that you can't really purge yourself of things that would bother you if you could spy on them, and that you are in some sense a prisoner of your culture in a way that makes you, in some way, ungovernable. You can't quite get on top of yourself.
Malcolm: I don't push this issue that far in the book because it gets really troubling really quickly.
Robert: Yes, it does.
Malcolm: The more you push it, you're right, it's deeply disturbing. There's a book written by a guy named Daniel Wegner at Harvard called The Illusion of Conscious Will. It's a very difficult book. He pushes this as far as you'd go. At the end, if you go through all of this research that's been done recently in psychology, you do end up with the position that the notion of conscious will is an illusion. We make up stories that make us feel good about the decisions we make, but in fact we're not really as nearly as in charge as we think we are.
[music]
Robert: That was Malcolm Gladwell talking with me at the 92nd Street Y. His new book is called Outliers.
Jad: Anything you heard this hour, you can hear again on our website radiolab.org. While you're there, send us an email, radiolab@wnyc.org address. I'm Jad Abumrad.
Robert: I'm Robert Krulwich.
Jad: Thanks for listening.
Speaker 1: Radiolab is produced by Soren Wheeler and Jad Abumrad. Our staff includes Lulu Miller, Jonathan Mitchell, Ellen Horne, Amanda Aronczyk, and Jessica Benko, with help from Anna Boykoweva Ike Sriskandarajah. Going to do it again.
[beep]
Robert: Thanks to Mike Pesca, Dan Ariely, Jonah Lehrer, and the 92nd Street Y, This is Wolf Tyler.
[beep]
Speaker 1: I'm Sammy. OK.
Malcolm: This is NPR National Public Radio. That was actually pretty thrilling to do.
[music]
Copyright © 2020 New York Public Radio. All rights reserved. Visit our website terms of use at www.wnyc.org for further information.

New York Public Radio transcripts are created on a rush deadline, often by contractors. This text may not be in its final form and may be updated or revised in the future. Accuracy and availability may vary. The authoritative record of New York Public Radio's programming is the audio record.