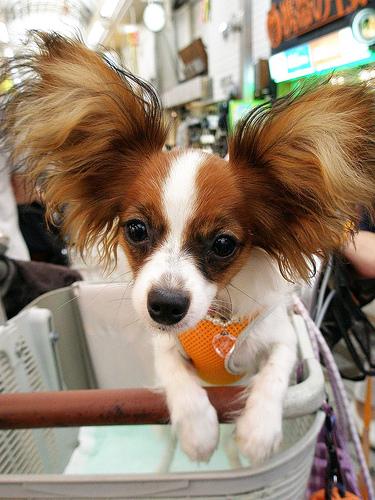 Transcript
Jad: Hey, this is Jad. Radiolab is brought to you by the John Templeton Foundation, harnessing the power of the sciences to explore the deepest and most perplexing questions facing humankind. Learn more@templeton.org. At Radiolab we love fresh ideas, Radiolab is supported by Squarespace the platform that can help you turn your fresh idea into a top-notch website. Go to squarespace.com/radiolab for a free trial and when you're ready to launch use the offer code Radiolab to save 10% off your first purchase of a website or domain.
Announcer 1: Listener-supported, WNYC studios.
Robert: This is Radiolab. I'm Robert Krulwich.
Jad: I'm Jad Abumrad.
Robert: This hour, I'm going to curse you Jad. I'm going to ask you to just simply do this one thing. You know that song that we both hate?
Jad: Which one.
Robert: Pam-pam, param, pam-pam, param, pam-pam.
Jad: God, it's like the moment you start that, it doesn't--
Robert: Keep going. Can you sing it?
Jad: [hums]
Robert: There are some songs that I can stick into your head and they just won't leave. There's somebody [unintelligible 00:01:07] who got this song somehow stuck in her head, and then his songs that just won't go away because you didn't even invite them and they stay. This is an hour on the music in our heads. Where does the songs come from? Why do they stay? A whole hour without Suzanne Vega-
Jad: Thankfully.
Robert: -on Radiolab.
Jad: Let me ask you a question to get us started here. When a song gets stuck in your head, do you have one in there right now by any chance?
Robert: Oliver. The Broadway show tune.
Jad: Of course. What does it sound like when it's in there?
Robert: What does it sound like?
Jad: Yes. Just think before you answer it. What does it really sound like? Describe it musically.
Robert: Well, it's funny that you mention this. I don't hear any musician.
Jad: Is it loud?
Robert: No, it's nothing. It's not loud.
Jad: Does it have like a location?
Robert: No.
Jad: Tambor.
Robert: No, it just has a melody, a vague foggy--
Jad: Like a shadowy melody.
Robert: Yes, exactly.
Jad: Okay, well, that's our starting point. Most of us get a song in our head, it's kind of like what you described, vague. There are people who, when they get songs stuck in their head, it's a whole different experience. It is not vague. In fact, they wish it were vague, they wish or a shadow. You'll know what I mean in a second. Let me introduce you to someone.
Leo: Mary had a little lamb, little lamb, little lamb.
Jad: Always has songs running through his head.
Leo: Everywhere that Mary went, the lamb was sure to go.
Jad: He's plagued by them actually, and he spoke with our producer, Lulu Miller.
Lulu: That was going through your head just now?
Leo: That's right. [sings] Mary had a little lamb, over and over again.
Lulu: Let me have you just introduce yourself really quickly.
Leo: My name is Leo Rangel. I'm not young. I just had my 94th birthday. I've been in LA since I was in the war, World War II.
Lulu: Leo is a psychoanalyst.
Leo: Oh, yes. I'm still in practice.
Lulu: He finds everything that's been going on in his own head intriguing from a professional standpoint.
Leo: I'm trying to think, "What the hell am I doing?"
Lulu: Anyway, this whole thing started for him about 12 years ago. He just had major heart surgery, and he wakes up in his hospital bed.
Leo: I wake up in the ICU, and almost as soon as I'm conscious, outside my hospital window, I hear music and it was distant. It sounded funereal, like hymns. I hear these songs, I look out the window, I think, "Geez, a rabbi is out there." I say to my kids, I casually say, "Hey, there's a rabbi out there singing." They said, "What do you mean?" I said, "There must be a rabbi school, and he must be teaching young people how to be rabbis," and the kids looked at each other.
Lulu: Because they weren't hearing anything. At that moment, that didn't matter to Leo because the music was so loud and vivid to him, so totally coming through that window that-
Leo: I dismissed them as, "Oh, well, they could have their opinion if they want." I didn't think anything of it. Then the rest of the week in the hospital, I'm getting better and better, and as I get better, the music changes. I stop being perky and the music out the window changes to Chattanooga Choo Choo [mumbles] Chattanooga Choo Choo.
[music]
Leo: Well, 1:00 in the morning, 2:00 in the morning I'm waking up with these songs.
[music]
Lulu: Always coming in from right outside that window.
Leo: Then I thought, "Jeez, there's a pretty energetic group there across the street."
Lulu: At this point, Leo was beginning to suspect that something a little weird was going on.
Leo: The real oup de grâce came when I was going to leave the hospital after a week or so, and this tune, I didn't know the words at first, but I started to hear, "Tata-dada, ta-ta, ta-ta, ta-da, ta-ta. Tata-dada, ta-ta--
Lulu: As he packed up, signed out of the hospital, and got into his car-
Leo: I was reflecting.
Lulu: That's when it hit him.
Leo: I still was hearing the song.
Lulu: The song was still coming from outside a window, but now the scenery was moving.
Leo: I thought it was related to the hospital and to the thing across the street. Here I am in the car listening to this.
Lulu: That's when the lyrics appeared.
Leo: Finally, the words come, when Johnny's goes marching home again, hurrah
Lulu: He couldn't ignore it anymore. Not only was the song following him home, it's like the song was about him. He was the Johnny.
Leo: The girls would cheer--
Lulu: Marching home, coming home from the hospital.
Leo: I realized, "I am listening to me. I am listening to me."
Jad: Okay, is he really though? Is he really listening to anything or does he just think he's hearing something?
Robert: Well, there's nothing out there for him to hear.
Jad: From the inside, is his brain actually hearing music? Well, lucky for us, there's a professor in England who had the exact same question. I called him up.
Tim: Hello.
Jad: Hi, can I speak to Professor Griffiths, please?
Tim: Speaking.
Jad: Tim Griffiths is his name. He is a professor of cognitive neurology at Newcastle University. Here's what he did. He took 35 people who are like Leo, who claim to be hallucinating music, and he scanned their brains.
Tim: Very simple experiment. I just put people in a scanner and said, "What are you hearing now? What are you hearing now?"
Jad: When they told him, "There I'm hearing music," that moment, he would snap a picture of their brain.
Tim: But--
Jad: Then he took a different group of people who have no hallucinations. Played them real music.
Tim: Actual music.
Jad: Scanned their brains, then he compared the pictures.
Tim: If you look--
Jad: They look virtually identical.
Tim: If you'd have put those in front of me and say one's people hallucinating, the other people being played music, I wouldn't be able to tell you which was which.
Jad: Which tells you two things. First, this condition is real. These people are not making it up. Second, this goes way beyond the ordinary experience that the rest of us have where we get a song stuck in our heads. These people are getting the full hi-fi experience of listening to music. Their entire brain is lit up.
Diana: The music sounds so convincingly like real-life music. What are to you think when it suddenly appears?
Jad: That's Diana Deutsch, a psychologist at the University of California, San Diego, who's been collecting emails from hundreds of different people who hallucinate music.
Diana: One person described it in the following way. He said, "Imagine that you were at a rock concert standing right by loudspeaker. Well, it's louder than that."
Leo: At the beginning when I didn't know what was going happen, I thought it was gonna take over my mind. It started interfering with sleep. It's [sings] "On the Atchison, Topeka and the Santa Fe," all night. I got mad. I used to say, "Stop it already. Stop it. Cut it out. Come on. Enough." You're never free. I thought I'd never sleep again. That was the low point. I thought, "I've got to get help for this."
Lulu: At what point did you bring it up with doctors?
Leo: The doctors were completely impotent. To this day, they roll their eyes when I tell them about it.
Lulu: One doctor told him that maybe it was the fillings in his teeth picking up the radio.
Leo: Okay, I hoped it was, but it wasn't. It continued forever.
Lulu: Nothing he could do could make it stop.
Leo: I don't have an off button.
Lulu: It's like there was a jukebox in his head run by an evil gremlin. The worst part, the gremlin would mess with the tempo.
Leo: Okay, ta-da-da-da, ta-ta-da-da, ta-ta-da-da-da-da, da-da-da-da, da-da-da-da, the man on the flying trapeze.
[music]
Leo: Then it starts speeding up. Da-da-da, da-da-da, da-da-da, da-da-ta, ta-da-da-da. [sings]. That's the worst. When that started to happen, I really was getting close to panicking. I had the feeling that it could go at its rate and I couldn't stop it. It's like you're on a galloping horse and the horse is running away with you. I once told that to my daughter. She said, "Dad, why don't you just instead think of the song, Silent Night." I could control the tempo, and instead, when that was galloping, I would go, "Ta-da-da-ta, ta-da-da-ta." Immediately, I'm completely relaxed, and the gallop is completely gone. I can even let it come back and it start now being [sings] ta-ta-da-da-da-da-da-da.
[music]
Leo: That was no longer ever a problem of the tempo running away with me.
Jad: Okay, so let's just assume Leo is not crazy.
Leo: I never thought I was psychotic. Never. Never.
Jad: Because most people that turn out with this condition are not crazy.
Diana: There's nothing else wrong with him.
Jad: Quoting Diana Deutsch. Then the question becomes, "How can a person who is otherwise sane hallucinate to such a crazy degree?" Well, in the '60s, there was a Polish psychologist named Jerzy Konorski who thought about this and he came up with a simple beautiful idea, based on an assumption that he couldn't prove yet, which was, that between the ears and the brain, there are some connections, he thought, just a few stray connections that run backwards. Brain back to ear, which would allow sound to run in reverse. Now, this was just an idea. He couldn't really test it. Many years later, neuroscientists like Tim Griffiths start to poke around in the brain. They start to explore and what they find is that he was right. Very right.
Tim: Yes, we look at the pathway between the ears, and the brain, probably about 70% of the fibers don't actually go up, they go down, they go the other way towards the ears.
Robert: 70% go up?
Jad: 70% go from the brain to the ears. It's like our ears are literally wired to hear our brains. Now, Konorski's idea was that normally our ears wouldn't hear what the brain was saying because it was too busy taking in all the sounds from the outside. "What if," he thought, "The sound from the outside stopped?" Maybe then there would be a kind of backflow. The sound stored in your brain would start to flow backwards. Now, again, this is just an idea but there might be something to this because it would explain why most of the people who suffer from musical hallucinations, according to Tim Griffiths, have one thing in common.
Tim: By far and away the common situation you see is in people who have deafness, usually in middle or later life.
Jad: You don't have to take his word for it.
Michael: Nearly the instant that I went deaf, I started experiencing round-the-clock, 24/7, auditory hallucinations.
Jad: This is Michael Chorost when he was 36, he lost all of his hearing. He remembers the moment it happened. He was in the emergency room talking to a nurse and suddenly the sound started to go.
Michael: It was like going from talking like this, to talk like this, to talk like this, to talk like this. My ears were just draining out, like water draining out of a bathtub. I was just getting deafer, deafer, and deafer. At the same time, I was starting to hear a very loud ringing sound in my ears. It was gradually morphing into formless eerie, ethereal music. Music of the spheres really, I will call it. It would slowly morph into some version of the Ave Maria. It was almost as if, as a sort of recompense to being deaf, I was like plugged into some deep background melody in the cosmos.
Jad: Now, here's the question. What would happen if Michael suddenly got his hearing back? Well, a couple of months later, Michael got a cochlear implant installed. This is a little chip that's put into his brain which promised to return at least part of his hearing. He says when the doctors turned it on-
Michael: The moment.
Jad: -the moment he says they turned it on, the sounds from the world came rushing in and the music stopped.
Michael: Stopped cold. Just went away almost instantaneously.
Jad: There you go.
Robert: Well, but I happen to know a woman who had a very, very different experience.
Jad: What do you mean?
Robert: She had the same problem, she went deaf, she started hearing music. What kind of music was it?
Cheryl: Hymns, spirituals, patriotic songs.
Robert: Her name, it's not actually her real name. It's Cheryl C, is what we're going to call her. She wanted the music in her head to stop and she'd heard about a patient like your friend here-
Cheryl: -who heard musical hallucinations received a cochlear implant and hallucinations disappear. I wanted to do it.
Robert: She did it. She got the implant. She wakes up on the operating table and-
Cheryl: I heard the music. It was inside me.
Robert: Still there.
Cheryl: Just was there. I can't stop it.
Jad: They are the same situation.
Robert: They are very much the same.
Jad: Why would there be that difference?
Robert: I don't know why there is this difference between those, so I asked Dr. Oliver Sacks we often talk to on these questions. How do you explain the difference?
Oliver: As a physician one sees patients, you ask about their symptoms, they produce their symptoms, but it is equally important to see the relation of the symptoms of the disease, to the person themselves, to their identity.
Robert: He's discovered, over the years, that the problem is expressed in the patient is partly a disease. The person is sick or in trouble in some way. At the same time, the disease is reflecting something about the person in front of him.
Oliver: One sees interaction and a liaison, a collusion, a condition, I don't know what word to use, between the self and a symptom.
Robert: Sometimes it can come out so strangely. For example, there is a patient he has, who is a Jewish kid.
Oliver: He was a Jewish boy who'd grown up in Hamburg in 1920s and 1930s and he had been terrified by the Nazi youth.
Robert: For some horrible reason-
Oliver: He hallucinated Nazi marching songs. He was tormented.
Robert: On the other hand, Oliver told me about an old woman he once met in a nursing home who was haunted by lullabies.
Oliver: One after the other, nonstop.
Robert: She was an orphan.
Oliver: Her father died before she was born and her mother before she was five. Orphaned, alone.
Robert: She found the songs in her head deeply comforting.
Oliver: The music and the hallucinations, in fact, seemed to be a door into a lost part of childhood.
Robert: Then the differences between people, when music floods into their head, what's going on, says Oliver, is the disease and the person, they are talking to each other.
Oliver: The self can be molded by hallucination, but it can mold them in turn.
Jad: I wonder where Leo fits into this. Lulu?
Lulu: Yes.
Jad: How would you say that Leo self interacts with his symptoms or vice versa?
Lulu: Well, he's a psychoanalyst, so whenever he gets songs stuck in his head, which is like all the time, he analyzes it. He looks for a hidden meaning in it.
Leo: You know the way dreams reveal your inner life, the same thing with songs.
Lulu: Leo will tell you that every song is a message from his subconscious.
Leo: Everything has an unconscious connection, pleasant or unpleasant.
Lulu: He's just got to figure out what it is.
Leo: [laughs] I'm analyzing me like I have a patient in front of me.
Lulu: When I first called him up, he had Mary Had a Little Lamb, stuck in his head. That he told me it was because he'd been thinking about--
Leo: The passivity of the American people in following a leader that misleads them. "And everywhere that Mary went, the lambs sure to go." The connection is obvious.
Lulu: Or when he first got home from the hospital, he always had America the Beautiful stuck in his head.
Leo: I'm certainly not a raving Patriot, but what this meant was home sweet home. America to me was home.
Lulu: It's easy to think that this is a stretch. Every song has some very specific meaning for him, but I don't know. There was this one time he told me about where he woke up with a song in his head.
Leo: I stopped going to brush my teeth. I'm singing along as I go to the bathroom.
Lulu: He didn't know why.
Leo: This is what it was.
Lulu: Just a few years after his wife had died.
Leo: [sings] My Bonnie lies over the ocean. My Bonnie lies over the sea. My Bonnie lies over the ocean. ta-da-da, da-da, da-da-da-da. Bring back, bring back, bring back my Bonnie to me, to me. I realized when I said, "Why am I singing that song?" Then suddenly I realized it was our wedding anniversary that week. It was one of our major anniversaries. That song can kill me when I hear it.
Lulu: Even so he told me that when that song comes, he doesn't want it to go.
Leo: I found that when the song disappeared, I didn't want it to disappear.
Lulu: It's now been over a decade of hallucinating music for Leo, and he found that, at some point, the music switched and went from intruder to friend.
Leo: ta-da-ta, ta-da.
Lulu: Now he looks forward to the songs.
Leo: Stars and steel guitars, da-da, da-da.
Lulu: They keep him company because often he finds himself alone.
Leo: Da-da-da, in Monteray. It's true. One of the things about being 94 is that when you look at your telephone address book, half of them are not there anymore. You scratch out the name and that's not easy. Da-da-da, just Molly and me and baby makes three. Well happy in my blue heaven.
Jad: Radiolab's, Lulu Miller. Thanks, Lulu.
Lulu: Yes. Thanks to Leo.
Jad: Leo has a book out about living with musical hallucinations. It's called Music in the Head: Living at the Brain-Mind Border, and so does Michael Chorost. He's the guy with the cochlear implant. His book is called Rebuilt: My Journey Back to the Hearing World. You can find links to all of those on our website, radiolab.org.
Robert: Special thanks to Oliver Sacks, who basically gave us his Rolodex. We were able to find all these people and interview them all. Thanks to Oliver and Kate Edgar, his assistant.
Jad: Absolutely. Now, Robert, before we go to break, I just want to play one more clip if you don't mind. Couldn't figure out a place to put it. It's from my interview with Diana Deutsch. I was asking her about musical hallucinations and where this stuff comes from. Where does the music come from? What triggers it? She told me basically, well, it can be anything.
Diana: A striking example was somebody who wanted very much for her hallucinations to go, and suddenly they did go away. So she said, "Oh great. This is the sound of silence," and immediately the song, The Sound of Silence.
[music]
Diana: Simon and Garfunkel's song started.
Jad: What a torture. Radiolab will continue in a moment.
Announcer 2: Radiolab is funded in part by the Alfred P. Sloan Foundation, the Corporation for Public Broadcasting, and the National Science Foundation.
Announcer 3: Radiolab is produced by WNYC, New York Public Radio, and distributed NPR, National Public Radio.
Copyright © 2021 New York Public Radio. All rights reserved. Visit our website terms of use at www.wnyc.org for further information.
New York Public Radio transcripts are created on a rush deadline, often by contractors. This text may not be in its final form and may be updated or revised in the future. Accuracy and availability may vary. The authoritative record of New York Public Radio's programming is the audio record.