Tressie McMillan Cottom & Trevor Noah: Optimistic and Depressed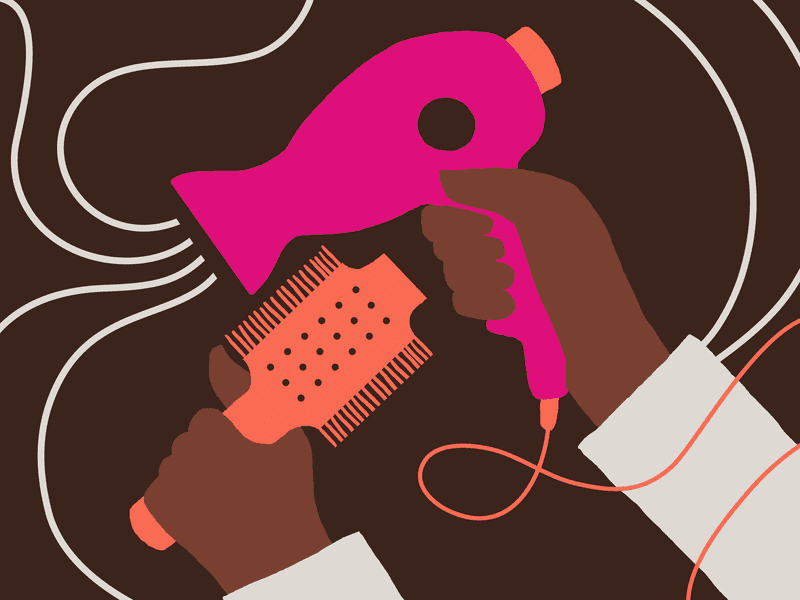 Transcript
TRESSIE MCMILLAN COTTOM: Hey, before we get going, I just want to let you know that suicide comes up in the conversation you're about to hear. If you're struggling, please ask for help.
TREVOR NOAH: People get too like sad about it. They get too like, "Oh no,

TMC: Yeah.

TN: you suffer from depression. Oh Trevor,

TMC: Well, it's it's com -

TN: oh, let me hold you.

TMC: We think we're being empathetic.

TN: Oh, let me hold you. Oh child. Oh child."

TMC: We're giving and we're being empathetic!

TN: Yeah but what we do is we create a stigma without realizing it, because we feel pity for people.
TN: This is Death, Sex & Money.
The show from WNYC about the things we think about a lot…
...and need to talk about more.
I'm Tressie McMillan Cottom, in for Anna Sale.
And I want to tell you a story about the very first time that I met Trevor Noah. I'm a sociologist, a professor, and a writer. And a few years ago, I went on The Daily Show to talk about one of my new books.
TMC: ...and I go home and of course everybody, you know, is amped and is like, oh my God, how is it? Everybody wants to know how you smell. I get that question a lot actually. It's very strange.

TN: How I smell?

TMC: Yeah, no serious. How good does Trevor,

TN: Wow.

TMC: does he smell good? Does Trevor smell nice?

TN: Well, I've never ever thought of that as a thing. I mean, I, I try to smell clean, but I've never, wow.

TMC: I know.
I've been on the show again since then to talk with Trevor about my newest collection of essays, Thick. But when we sat down for this interview, it was the first time that I was the one asking the questions.
TMC: this is where I get to be a diva. Once the thing is running, I can kind of do whatever I want.

TN: That's that's the job.

TMC: Right?

TN: That's the power that comes with being the interviewer.
Now, Trevor's only been an interviewer himself for the last few years. Before landing The Daily Show gig, he worked primarily as a stand-up comic, with sets that focused heavily on his life growing up in apartheid South Africa.
TREVOR NOAH AT THE APOLLO: And so, this world is awkward for me growing up because I grew up in a mixed family...what with me being the mixed one in the family. My mother is a black woman, and then my father's Swiss. My mom was arrested for being with my dad. She would get fined, she would get thrown into prison for the weekend, but still she'd come back. She's like, "Wooo! I don't care, I don't care! Come tell me who to love, I want a white man! Wooo!"
That's from Trevor's 2013 comedy special at the Apollo Theater. And in the six years since then, he has been busy. In addition to becoming the host of The Daily Show, he's continued to tour as a comedian, and then he found time to write a bestselling book about his family and childhood called Born A Crime.
Much of the book is about what it was like for him to grow up as a perpetual outsider. And I wanted to know if, after the last few years, that feeling has changed at all.
TMC: Do you feel like an insider anywhere these days? Does any place feel like home?

TN: Once you accept that you may not necessarily fully fit in anywhere you go, then home is where you are. But I am still as much, like what's strange is, if originally my my outsiderness was defined by the color of my skin in a country that defined you by the color of your skin, now fame has replaced that. So now

TMC: I was thinking -

TN: fame has made me an outsider in a different way.

TMC: Yeah.

TN: So now I do not have my anonymity when I go home.

TMC: Right.

TN: People are glaring at me. They're like, there he is, there he is.

TMC: Uh huh.

TN: And so in a way, I've become an outsider again in a different manner.

TMC: Has that made fame stranger or more familiar to you? 'Cause I actually, I think fame is actually one of the the strangest things.

TN: Yes.

TMC: Um, and I think especially for someone like you who likes to talk to people because it feels to me like it's, that's one of the first things it takes away from you.

TN: It does. Celebrity removes your anonymity,

TMC: Uh huh.

TN: Like sometimes it's the weirdest thing, people will literally stop being themselves when I walk into a room if they know who I am.

TMC: Yeah.

TN: You know, I, I was in a, I was in a Duane Reade one time and two guys were packing stuff on the shelves and they got into a fight about it. And I just stood there and I was like, oh shit, this is gonna be funny.

TMC: Yeah it's going down. This is good.

TN: This is gonna be funny. You know? And they were just going through an argument. It was like, "Man I told you, you, you can't put that, "Man don't be," "Man don't be - " and then the one guy literally stopped and turned. He's like, "Oh oh oh oh, aye aye aye aye. He's like yo, yo it's Trevor Noah, man."

TMC: "Aye yo man."

TN: "Cut it out, cut it out," and then they just stopped.

TMC: Yeah.

TN: And I - I could not believe that my, my world stopped being as normal as it would have been because people knew who I was.
That feeling, of sticking out…is all too familiar to Trevor. It was illegal for black people and white people to marry under apartheid in South Africa. Trevor's very existence as a child was, literally, a crime. While he occasionally saw his white father, he spent most of his time with his mother.
TN: I was raised in the most powerful matriarchal society ever.

TMC: Yeah.

TN: You had a country where most of the men who were fighting against the apartheid government were either imprisoned or were fleeing to exile or were, were, were, were in some way ostracized from, from engaging in normal society.

TMC: And the women were holding it down.

TN: The women were holding it down. And so I grew up in that culture. I grew up in a culture where my grandmother was raising a family. My aunt was raising her family. My mother was raising her family, and all of these women raising their families single for different reasons, but raising them single nonetheless. So in my world, genuinely I grew up, I grew up with a warped sense of what the world actually is.

TMC: Yup.

TN: And -

TMC: It must've been so bizarre for you to leave that bubble

TN: Yeah -

TMC: and see that the rest of the world did not see this at all.

TN: Yes it it it constantly is. You know, my mother is fearless, she's fierce. She believes what she believes in. So my mother would tell me, "Oh I'm going to dress sexy," or oh I would, you know, she'd tell me, "Oh baby before you were born," she'd be on,

TMC: Uh huh.

TN: "I'd be on the back of a motorbike with my ass out and living my life" and what, and I just, I just, I just understood that this woman was comfortable with all aspects of being a woman.

TMC: Yeah.

TN: And I envied that in her. I still envy her 'til this day, you know, because I didn't grow up with the same level of confidence. Um, you know, I - I was plagued by self doubt my entire life and so my journey is constantly trying to be comfortable in the space and in the body that I'm in.

TMC: Do you think of your mom as your friend?

TN: Definitely.

TMC: Yeah?

TN: Definitely. My mother and I have, we we have many different roles in our relationship and I think it's very important for a parent to have that. She never wanted me to be a mommy's boy my entire life. And she always used to say to me, she said, "The one thing I never want to do is create a world where you're one of those men who's married to his mother."

TMC: As a black woman who often dates black men, you know, on occasional Tuesdays, it's it's interesting, we have that narrative about, you know, mother - mothers raise their daughters and love their sons.

TN: Yes.

TMC: And what your mother wanted to have happen here, is she was not going to create that beast that she had seen happen for other women.

TN: Yes yes. It was never a love that was devoid of criticism. But one thing that I always loved about my mom, I mean I hated being disciplined as a kid, but one thing I loved is she never made me feel like the discipline or my punishment diminished how much she loved me. You know, my mother would say to me, I discipline you because I love you. I will tell you that you need to change these things because I love you. But oh, when it came to praise, my mother just praised me for existing. She'd just go like, "Look at you!"

TMC: Oh.

TN: I walk into a room and she's like, "Who's this boy? Who's this? Oh, who's who's, wow, who's his mother? Who's his mother?" She's like, "Man, his mother must be hot. Look at this handsome face."

TMC: I was about to say, I think that was as much about your mother loving herself,

TN: Definitely, oh definitely.

TMC: as it was about loving you. Of course you were amazing! She had made you.

TN: Exactly.

TMC: Now, if your mother is your friend, do you have a crew?

TN: Very close crew. Yes. Yes.

TMC: Yeah. What does this crew look like? Like, y'all out playing basketball or - ? I don't know. I'm trying to -

TN: [Laughs] No. Um,

TMC: It's like Entourage?

TN: most of them are from South Africa.

TMC: Ok.

TN: Most of them are in South Africa. And thanks to technology, we speak every single day, multiple - like what's great about technology is genuinely I will not be in South Africa for a year. I will go back and we continue a conversation. There's no, "Oh, so you didn't know this happened in Tressie's life and - ," no. It's literally like, "So tell me about this guy, Tressie. What happened on that date?" We just go, we just go straight into it, which I love. And like we, we have these sessions where sometimes we'll sit down with each other, whenever we've had a trip or a vacation or a group of us have been together for awhile and then we just spend a moment being like, "Hey, I'm grateful for you because of these things that you've done in my life and these are the things that I've seen grow in your world. This is how I've seen you change. And these are a few of the things I think you can still work on as a human being." And then it's just like, "Yeah man, I love you," give each other hugs and then it's like, alright, the trip is over and then we go back to our lives.

TMC: Are you serious?

TN: Yeah.

TMC: Well you're going to live forever. You know that. Because I think that kind of social network - what we know is that especially black men, in almost every culture, by the way,

TN: Yes.

TMC: don't have those social connections. And we think that is why you know, they're more, they die younger, they have poorer health, they're unhappy. Um, because there are some things that you cannot get from your family,

TN: Yes.

TMC: you cannot get from a romantic relationship, that really does have to come from someone who sees the world the way you see it? Um and what you just described sounds like it's, well, oh well it's just going to keep you alive forever. Your blood pressure must be amazing.

TN: Yes. It's actually very good.

TMC: See?

TN: It genuinely is.

TMC: Science.

TN: I'm very calm as a person.

TMC: Is your biological clock ticking?

TN: [Laughs]

TMC: You don't give a -? And I, 'cause I can see you doing your mom's thing and going,

TN: That's funny.

TMC: "Of course you're amazing. You're like, you're me."

TN: That's amazing. Can I, can I be honest with you? I think what one thing I'm enjoying right now, and maybe it's, it's the, the, the silver lining of social media I choose to see, but I'm loving how we celebrate that now with men. You know, you see them like celebrating dads who, who are, who are being what people would have considered a few years ago "extra" as dads, you know?

TMC: Yeah.

TN: Playing with their daughter's hair and dressing up with their daughters and dancing to Beyonce's routines with their daughters and -

TMC: Oh yeah. Oh you're gonna be so good at doing hair.

TN: Yeah, are you kidding? I'm, not "I'm gonna be," I'm amazing at doing hair.

TMC: Shut up. What can you do?

TN: I'm amazing.

TMC: What can you do?

TN: Girl, you want a blow out that'll blow your mind?

TMC: Actually, yes I do.

TN: Yo, Tr-, you must understand something about me. First of all, first of all, I had a giant Afro. I had cornrows. I've relaxed my hair. Like -

TMC: I did see this in the book. You had a bad relaxer.

TN: Let me tell you something, let me tell you something now, if you want to relax your hair, which I wouldn't recommend, but if you do and you want someone who's not going to burn your scalp,

TMC: Yes.

TN: you come to me.

TMC: Shut up.
Coming up…Trevor on living with anxiety and depression, at home, and at work.
TN: The head writer at the Daily Show, Dan Amira? I told him one day, I said, "Hey buddy, you're going to struggle to see me at work on time in the mornings. Sometimes I'll be on time, sometimes I'll be early, sometimes I'll be 15 minutes late because I'm suffering from depression and sometimes I do not see the purpose of getting out of my bed or living life." And he was like, wait, what?
--
ANABEL BACON: Hey, this is Anabel Bacon--I'm one of the producers here at the show. We first had Tressie on Death, Sex & Money a few years ago...for a project we did about student loan debt. You told us how much you owe...

I am about…

88,000--

10,000--

241,000--

One-three-four-zero-zero-zero--

Thousands and thousands of dollars into student debt.

And how those numbers impact everything else about your lives.

My own husband, he has no idea.

I have blatantly lied to my friends about student loans.

I carry guilt but mostly embarrassment

In so many ways, I felt embarrassed.

I feel like a big fat freakin' loser.

There's four episodes in that series--two featuring your stories, and then two live shows with experts and calls from listeners around the country. That's where you'll hear Tressie talk about for-profit colleges and predatory lending practices. To get a link to the first episode, text the word "LOANS" to the number 70101. And you can find the entire series...plus some resources...at deathsexmoney.org/studentloans.

We're *always* working on big projects like that...and right now, the thing on our minds is drinking. A few weeks ago, we asked you to tell us about the role alcohol plays in your life...for better or worse...and you've already sent in some really interesting voice memos.

ANONYMOUS: My mom was in rehab when I turned 21, so there's always been this weird kind of dichotomy of--this is the substance that she had been using to try and kill herself. And this is the substance that all of my friends use to have fun and dance and flirt.

Tell us about how alcohol is...or isn't...working for you--record a voice memo and send it to deathsexmoney@wnyc.org
--

This is Death, Sex & Money from WNYC.
THE DAILY SHOW ANNOUNCER: January 5, 2016.
I'm Tressie McMillan Cottom.
THE DAILY SHOW ANNOUNCER: From Comedy Central's world news headquarters in New York...this is The Daily Show with Trevor Noah.
Trevor became the host of The Daily Show in early 2016, when he was just 31 years old. At that point, like a lot of people, he thought the next few years were going to look very different. Right before the 2016 election, he told a reporter from The New Yorker that he was looking forward to being done with Donald Trump jokes.
Of course, he didn't get off so easy. And the upcoming election is something that both of us are thinking about a lot these days.
TN: I think it would be harder to get a woman than another black man.

TMC: Why?

TN: Misogyny's a hell of a thing. Like a friend of mine was was asking me yesterday, he said, "Hey, do you think, uh do you think America is ready for Pete Buttigieg? Do you think America could have a, a gay president?" And I was like, yeah, because he is gay in a way that many people in the country don't mind. It's like, gay not in my face, gay. You know so people are like, "Yeah, I heard he's gay but whatever."

TMC: Right.

TN: It's whatever. But women, man, I remember when Kamala Harris was on the campaign trail and she went to meet with business owners. There's a street in in this area she was in and it's predominantly women who own businesses.

TMC: Okay.

TN: And so while she's there, she was like, I'm going to buy something for the pride parade back home and now she's doing it. But she's engaging with the people there. And then all the news outlets went with "Kamala," you know, "decides to go shopping."

TMC: Oh "go shopping." I do remember this. That's right.

TN: Yeah. It was shopping. 'Cause that's what you women do, Tressie.

TMC: Because you know, men's clothes fall from the sky.

TN: Yeah, you go shopping.

TMC: Right.

TN: But they didn't even treat it like a campaign event. They didn't even treat it like being on the trail. They were like, she's shopping when she should be campaigning to be president. But -

TMC: So you think it would be harder for a woman?

TN: Definitely.

TMC: White woman or non-white? Can a sister do it if a white woman can't?

TN: Wow. That's a really interesting one.

TMC: Oh, oh, oh.

TN: That's a really, I - I - I don't know. You know what I find fascinating, especially in America, is the dynamics of how it like, it's like, it's like, um, it's like rock, paper, scissors of like race and gender.

TMC: Race, class and gender. Yes it is very much so.

TN: It's like, okay so this beats that. But then that beats that

TMC: Right.

TN: and then that beats that.

TMC: Yeah.

TN: Because here's what I find interesting and maybe you could help me with this. Here's the reason I genuinely think it would be harder for a woman to be president in America.

TMC: Okay.

TN: Is because at the end of the day, when it all comes down to it, men stick together.

TMC: Yes.

TN: And I'll be honest with you, one of the hardest things I've been struggling with in my life recently is trying to make sense of the fact that women are some of the biggest roadblocks to other women.

TMC: Yeah.

TN: I had a close friend share a story of sexual assault with me and I could not believe this had happened to her. And then she told me her best friend told her, "You wanted it. That's why you dressed the way you did.

TMC: Yeah.

TN: And that you,

TMC: Yeah no.

TN: serves you right for always thinking you're hotter than all of us." This was her best friend.

TMC: Yeah.

TN: I remember watching footage of women in the 2016 campaign saying, "I don't know if we can have a woman as president.

TMC: Right.

TN: Women are so emotional."

TMC: Right. Well, there's just so much currency in being the woman who is emotional. I think the difference is men don't benefit from, um - when men lose in a conflict, they are judged on, yeah but you fought.

TN: Okay.

TMC: Right. So their sense of self worth and their participation in the group of men doesn't hinge on whether or not they won or lost the conflict, it's that they just engaged in it.

TN: It's how you fought.

TMC: That's right.

TN: That's interesting.

TMC: Hey, he just went in. He took his hits, right? He took his licks. Yeah, he got his ass kicked, but look,

TN: Yeah.

TMC: he took his hit. For women, we are judged on the winning or the losing, and so there's so much currency

TN: Oh wow.

TMC: in just not being in the conflict that I think that we, there there's too much to earn from turning on each other in a way that isn't true for men. Yeah. Because I, one, I can't believe that it's that women hate each other. It's like me understanding that black people internalize racism, absolutely

TN: Right.

TMC: and enact it on each other, but I fundamentally can't believe that black people hate themselves and each other.

TN: Right.

TMC: I just don't think that's how we're made up as people. I think the same about women. I don't think we're made up -

TN: That's interesting.

TMC: So it must be an incentive that is just so strong

TN: Yes. That makes sense to me.

TMC: that it overrides your basic human nature to uh take care of each other. Yeah. That's what I think.

TN: Wow.

TMC: Yeah. I know, that makes us feel good. Right? You would vote for a woman, you'd vote for a woman?

TN: Yeah. Easily.
Having these kinds of political conversations publicly? That's just one of the many things Trevor's had to get used to as the host of The Daily Show.
TN: I've never had a job that starts at a time.

TMC: Oh.

TN: Ever.

TMC: So you never did like uh KFC? You never were fast food?

TN: No I - I worked at an arcade, but the arcade had weird hours. Which was good and bad for me, because they say when you, one of the best things to do if you suffer from depression is have routine. My entire life wasn't routine.

TMC: Right.

TN: So this, The Daily Show was the first time I had a job with a routine.

TMC: How was that?

TN: Fantastic.

TMC: Yeah?

TN: It's beautiful. It's a, because I no longer need to think about what I should be doing, I'm just doing it. My brain has no time to worry about what could be

TMC: Yeah.

TN: and what was.

TMC: The unstructured time, this is why it gives you such a difficult -

TN: Exactly. Everybody's depression and anxiety has different triggers I've found. And so I have to remember what my triggers are. I have to, so for instance, one of the weirdest triggers for me, if I have an extremely productive day, I've got to be very careful because the next day I might be depressed.

TMC: Actually, I I think I get that. But why do you think that is?

TN: Because what happens is I, I can achieve so much in one day that then when I wake up tomorrow and there's nothing to do, I just feel like it's - it's, my mind starts spinning and I go, well, what am I going to do? Then I go, what's the point of any of this? Where does it go? What are we doing? And I always say to my friends, like I've, I have friends who we talk about you, you know, depression with. Um, many comedians suffer from depression

TMC: Yes. Yep.

TN: and I don't know if depression is what makes you a good stand-up or good stand-ups end up becoming depressed. I don't know which way it goes. And one of the the things I - I - I've, I've noticed, I always tell people this, I'm lucky because I'm, I suffer from depression, but I'm an eternal optimist.

TMC: That's not totally at odds though. Right? Yeah.

TN: Right. And so what happens to me is I have been thankfully spared from any ideas of suicide

TMC: Uh huh.

TN: because every time I think to myself, I cannot go, this is too much,

TMC: Right.

TN: I just want to end it all, I always have this thought, Tressie, and I go, "Alright, if you think you're going to end it all, what would you do before you end it?" And I go, okay, first things first, you got to finish all your money.

TMC: You gotta go to the -

TN: Second of all, you got to go and tell all these jokes that you've been too afraid to tell.

TMC: Uh huh.

TN: And what you should do is tell everybody how you feel about them, and then you should go on TV and also tell people everything you think about politics and what's going on in the world and then I get excited. "Man, I should just do those things regardless!" And then I've come to realize for myself, depression and anxiety occupy two states that are permanent when they shouldn't be. So when I'm anxious, what I'm doing is I'm dwelling in the future, a future that may not come to pass.

TMC: Right.

TN: When I'm depressed, it's because I'm dwelling in a past that is no longer the present.

TMC: Did you ever worry that uh, the permanence, the, the, the feeling of depression in the moment, that permanence, um, was real? Were you, did you always have the optimistic uh side to it?

TN: Yes.

TMC: Even when you didn't have all the money and the fame?

TN: Yeah, no, I've been -

TMC: 'Cause it seems easier, to be honest.

TN: I actually think it's harder when you have that stuff. Because you can no longer tell yourself lies about which, um, which material things will get you out of the ruts.

TMC: Yeah.

TN: Because sometimes if you are depressed and you have nothing, you go, "If I can just get a bit of money, then maybe I wouldn't be depressed. You know if I just had, if I just had a girlfriend or boyfriend, maybe I wouldn't be depressed.

TMC: Right.

TN: You know if I was famous, maybe I wouldn't be depressed." Imagine having all of that and being depressed. And one thing that's wonderful, surprisingly—contrary to what many people will believe—is being comfortable knowing that you you have it. It's like having a bum knee. And I think that's how we need to treat mental health. If somebody said to you, "Oh man, I got a bad knee." Then we're just like, "Oh, so what do you do about that?" "Ah, I don't squat as hard and I try and do exercises to stabilize the knee."

TMC: Yeah.

TN: And I think that's what we need to do. And so for me, what's liberating is telling people with a smile, "Oh, I suffer with depression." And then people will say to me -

TMC: Oh, that radical honesty though, isn't that a trip?

TN: Yeah, and then people go, "You don't seem like you suffer from depression."

TMC: Yes.

TN: And I go, "No, you're mixing up sadness with depression. I didn't say I'm sad, I'm happy. I'm happy and I'm optimistic."

TMC: "And depressed."

TN: "And depressed." And that is a contradiction many people don't understand.
That's Trevor Noah. Catch him hosting The Daily Show, every weeknight on Comedy Central, and believe it or not, he also spends his weekends doing stand-up on his Loud and Clear tour. Find a show near you at trevornoah.com.
You can follow me, Tressie McMillan Cottom, on Twitter @tressiemcphd. And check out a couple of my other recent audio projects! I was on another podcast called The Stakes talking about black maternal mortality rates. Listen to that at thestakespodcast.org. And I now host my very own show with my friend, author Roxane Gay. It's called Here to Slay, and it's available on Luminary. You can go subscribe today.
Death, Sex & Money is a listener-supported production of WNYC Studios in New York. The team includes Katie Bishop, Anabel Bacon, Emily Botein and Andrew Dunn.
The Reverend John Delore and Steve Lewis wrote the theme music.
And if this is your first time listening to Death, Sex & Money, you should add it to your regular lineup! Go to deathsexmoney.org to subscribe, and click on the button that says "Starter Kit" to see some of the episodes other listeners think you should start with.
If you've already got a big crush on Trevor after listening to this episode, I've got news for you. Not only is he successful, and adorable, and perhaps one of the best male feminists I've ever sat down and spoken with. But the man is also handy.
TN: I've been to a hardware store at 2 AM in New York City.

TMC: That is, and that should never happen.

TN: I had a toilet seat that was wobbly

TMC: Yes.

TN: and then I realized there was like a screw that was loose and I was like, I need to get the screw and then I Googled "hardware store" and then I went and I got—2:00 AM!—and the guy at the hardware store wasn't like, "Hey man, why don't you wait till the morning?" He was like, "Yeah, aisle four. Let me help you."

TMC: Yeah. "Got that."
I'm Tressie McMillan Cottom and this is Death, Sex & Money from WNYC.


Copyright © 2019 New York Public Radio. All rights reserved. Visit our website terms of use at www.wnyc.org for further information.
Music Credits:
"The Molerat" by Blue Dot Sessions
,
"Soothe" by Blue Dot Sessions
,
"Lupi" by Blue Dot Sessions
,
"Willow Belle" by Blue Dot Sessions