My Stillbirth During Anna's Maternity Leave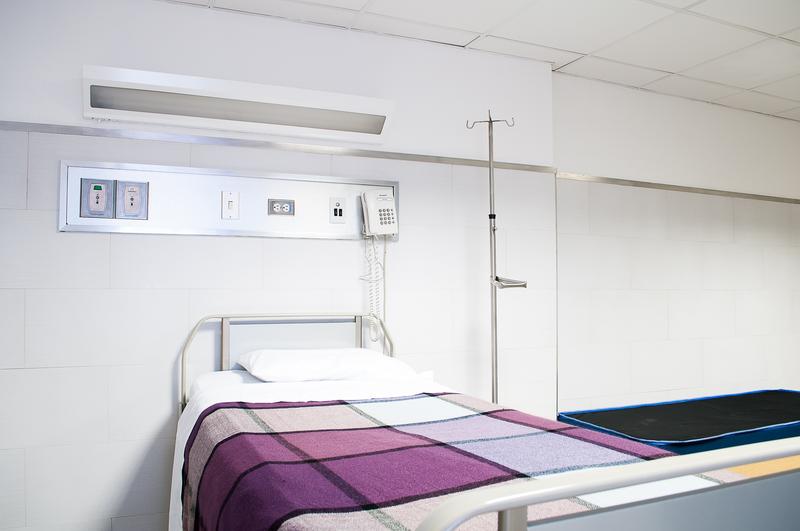 Transcript
Hi, this is Anna. I want to let you know that this episode is about pregnancy loss, and includes a detailed description of a stillbirth.
KRYSTAL: I feel like the world ended that day and no one else sees it. It's like the apocalypse is happening and everyone else is just going about their business, but they don't see how, how much we've lost something or or they don't feel my pain about it.
This is Death, Sex & Money.
The show from WNYC about the things we think about a lot…
…and need to talk about more.
I'm Anna Sale.
Pregnancy loss happens a lot. It's most common early in pregnancy. Of women who know they're pregnant, 10 to 15 percent will have a miscarriage before 20 weeks.
After that, pregnancy loss is called a stillbirth. One in 100 pregnancies ends that way. That's about 24,000 a year in the U.S.
We hear about pregnancy loss often in our inbox. About the grief...the lack of mourning rituals...and the secrecy.
K: We just don't discuss it.
This is a listener named Krystal, in California. She emailed us three months after her second child died at full term.
K: I still, months later, feel as if I'm trapped in a nightmare looking out at the world with no more sense of self.
Krystal wrote that she stayed away from social media and all its baby pictures. Going back to work sooner than she expected was really hard too.
K: And I found myself almost unable to listen to this show, because you were on maternity leave and I wasn't.
But she wanted to talk about her experience, even though it's so recent. Because so many other families go through this.
K: I know I had very little experience with it before my loss, and I had to learn how common it really is.
We set up a time to talk during Krystal's lunch break. She's busy, back at work full time. And she has a three-year-old son at home.
K: I feel like every time I figure out one stage, uh he moves on to the next and then I have to kind of reassess, you know, my parenting style.

ANNA SALE: My older daughter is also three years old. So, like, are you in the stage where he's becoming more able to push your buttons? [Laughs]

K: Yes, definitely. The terrible twos, terrible threes kind of attributes. [Laughs]
Until recently, Krystal was a single mom. Her older son's father left them when her son was about a year old.
K: The day he left was totally out of the blue. There was no argument going on. Um, he just, uh, he kissed me, he kissed our son on the head, and then he walked out the door. You know, he was just going to work. And, uh, after that we never saw him again and never heard from him again. And it turns out it was a pattern. He'd done that before, kind of, in his life.

AS: How did you deal with the the grief about that - that separation and breakup at the time?

K: Well, I was kind of going through the stages of, um, well, shock and sadness and definitely anger more than anything. But mostly I was just in survival mode. I didn't really let myself, um, deal too much with the - the emotions of it because I had to, um, now find out financially how I was going to take care of my child, have a home. You know, he, we kind of did things 50/50, financially. Um, so I didn't know, uh, it was more, what am I going to do next? I needed a - a plan to protect myself and my child and that was all I was really concerned about.
Krystal didn't want to date again, not right away. But a few months after her son's father left, she was out at a bar with her family, and she met a friend of her brother-in-law's named Jonathan. They hit it off, and started seeing each other.
K: He, um, was charming right off the bat and likable and uh handsome and you know, there was definitely an attraction there.

AS: When did you find out you were pregnant again?

K: I believe about four months into our relationship.

AS: Uh huh.

K: Um, it was definitely unexpected and I didn't even plan to, you know, have more children at that point. Um, you know, I didn't even know if we were going to be together as a couple. So it was definitely uh shocking.

AS: Yeah. And when you had that conversation, when you said, "I am pregnant," what was it like?

K: Well, first he was kind of in disbelief. Um, and then he was super excited and he was 100 percent wanting this baby. And I said, okay, I thought you may have, [laughs] you know, said, "Well, what are our options here?" Or something like that. And he goes, no, absolutely not. I really, he goes, it's your body and I - I respect your decision, but I want this.

AS: And did you have misgivings, did you think, uh, I don't know if this is the right time? Maybe I'm not sure if I want to keep this pregnancy?

K: Uh, I would say, most of me wanted it too, but the adult and the responsible person in me said, we have not been together this long. I just went through this big traumatic thing. Um, I feel like it's probably a little crazy to rush into this, but I don't know, everything just seemed to, uh, the carpet just seemed to roll out behind us as we went along and everything seemed to be, just right. It just felt right.
Krystal and her son moved in with Jonathan a month or two after she found out she was expecting. And her pregnancy progressed normally. But then, around 39 weeks, she started to worry that something might be off.
K: I was about to go on my leave from work and I definitely felt less movement. Um, and I had called the advice nurse, uh, through my hospital and, and she had said, oh, you know, the baby is getting much bigger, there's a lot less space. And I was starting to get much more swollen. Um, and I just figured uh it was, it was normal. And um, so I - I had an inkling, but definitely nothing that worried me that much.

AS: Tell me what happened after you went into labor.

K: I told my husband, you know, I think I'm - I'm having some contractions. And he said, well, you know, we need to probably get ready to go and call someone to pick up our son, and you know, it's time.

AS: And what happened when you got to the hospital?

K: They brought me into an admitting room and I - I all of a sudden kind of got this panicked feeling, um, that I wanted them to check the baby's heart and I thought the baby hadn't been moving that much and I was - it was just in the back of my mind. And the doctor came in, introduced herself, the - the nursing team and they start moving the monitor around and there was nothing. And the doctor said, I'm so sorry. There's, there's no heartbeat. You're, we've lost your baby.

I just sat there in shock and my husband, um, would not accept it. He kept asking her that there's gotta be some, some mistake. He said, is there something else you can do? And she said, no, I'm sorry. You know, and then, um, the nurse kind of just put her hands over my hands and, uh, sat with me for a minute and the doctor kind of had to launch into the plan for what was next.

AS: Because you are, you're still having contractions while all this is happening?

K: Right. So I was still in pain and I was still knowing that my body was ready to deliver this baby. And, um, I think my next um thoughts were, were like, you know, I'm going to have to deliver a a dead child. I don't know how to deal with this. I don't know if I want to see this. I don't know. You know, I just kind of, it started to really um sink in more that, like the horror of what was happening and, um, just the sadness of - of that.

AS: Do you have memories of the childbirth?

K: I do remember delivering. I remember just like maybe two pushes and it was done. I was just like, oh my God, he was out and my husband saw the whole thing and I know if it had been a living child, that would have been one of the best, happiest moments of his life to see his child born and to help cut the cord and to do those ceremonial things. But in that moment, I was just like, I wish he had never seen that and will he ever unsee this? Um, and they immediately noticed that there was the cord wrapped around, uh, our baby's leg and I believe around his body and then there was a knot with the cord around his neck.

They, they put the baby down on, on the table just like they would, you know, a living child. Um, and, um, wrapped him up and they, they said, you know, do you want to see your baby or hold your baby? And I - I just immediately said, no. I said, no. And my husband said, take him away, which thinking about that now, um, seems so cruel or so cold, or, um, I don't know - uh the wrong thing to do, but at the time we were just both like, we don't want to see this. This is horrifying. This is sad. And my mother-in-law was there at that point too. Um, and she immediately went to him and held him and she tried to bring him over to me and I, I was still just so in shock that this was my child, you know, dead in front of me um, that I - I didn't want to deal with it. I did not want to see him. I was still just so in shock. And this wonderful nurse that was with us through the whole thing, um she told me, she said, uh, people who do not get to hold their baby and see their baby after this tragedy occurs, regret it.

AS: About how much time passed before you, you felt ready to, to hold him?

K: I - I held him for a little while at first when the nurses were suggesting it, cause I felt like I should follow their instruction. I felt like they knew more about this than I did, but I couldn't quite connect and I didn't want to keep holding onto him. And uh, it, yeah, it was probably about an hour or so after I initially held him that I kind of did again and wanted to see him and, um, it - it was just, ugh, so hard.

And we did end up looking at all his nooks and crannies and seeing that, you know, his, his ears were like his dad's, and little things we got to take in. And now looking back, I wish I could just, I wish I had just had almost a video of every little part of him, you know, I wish I would have, um, kind of spent more time. And at the time I was, it was just too hard to absorb it all. It's just such a funny thing to think about not wanting to be with my child now, uh whether he was living or not, you know. But the, at the time it seemed, uh, hard, harder to, to do. Um, I've thought a lot about that day, but not a lot about, you know, holding him.

AS: Did you decide to name your son?

K: Yes. Um, he was Everett William. So William after his great grandfather and Everett was a name that my husband chose.
Coming up, Krystal and Jonathan try to move forward without their newborn.
K: I had this new anxiety I've never had before um, and even like social anxiety. Um, I didn't want to go into the outside world. I didn't want that to be, uh, I didn't want to step forward without my living child coming with me. You know, I didn't want to do that because then it made it feel uh cemented in reality that this really did happen.
⁠—
We do get so many emails from you about pregnancy loss. So I want to let you know about some other podcasts that are doing a really good job talking about it.
There's a new show called Unspoken Stories from the March of Dimes, about miscarriage, infant loss, and early parenthood. It's hosted by actor Tatyana Ali and it's really good.
The podcast Sisters in Loss features stories about black women, who have higher rates of miscarriage and stillbirth than white women in the U.S.
And the CBC show Out In The Open did a really wonderful episode about grieving pregnancy loss, and about supporting other people who are.
There are links to all of those episodes on our website, at deathsexmoney.org. And since this is clearly a conversation that you want more of, we also thought it would also be good to make a place where you can offer your own suggestions for the books, articles, songs, other podcasts that have helped you when you've felt alone with your grief around pregnancy loss.
So we've made a Google spreadsheet where you can add your own suggestions and talk to one another. There's a link to that on our website too, at deathsexmoney.org.
On the next episode, Raphael Saadiq. The musician, producer, and songwriter talks to me about loss, love, and his sprawling studio in L.A. where he makes music.
RAPHAEL SAADIQ: I had a chance to have Stevie Wonder in my studio a few times and Stevie says to me, he said, "How does it feel to have your own beautiful studio away from all that bullshit out there?" That's the first time I heard Stevie Wonder curse. Like, whoa! I'm like, did he just curse? I heard Stevie curse? Yeah, but yeah, but then, but -

AS: How does it feel?

RS: Great.
⁠—
This is Death, Sex & Money from WNYC. I'm Anna Sale.
Krystal's doctor confirmed that Everett died of an umbilical cord accident, and that she couldn't have done anything to prevent his death.
K: The way that doctor put it was it was just that pregnancy, that genetic makeup, that baby, it could, it would probably never ever happen again to you. You're just one of those unlucky people that it happened to.

AS: How long were you in the hospital after you gave birth?

K: Uh, I was in the hospital for two more days after. In the, uh, mother and baby unit where you normally would bond with your baby. They put a, um, like uh a sad crying face on our door so that anybody that came in would know that we had had a loss and there was not a - a baby in the room with us. Um, and they would play this music every time a baby was born. You know, a little chime and every time that chime would play, we're just like - you know, it just was, just a reminder of what had just happened to us. It was, it was really rough.
And when Jonathan went to check on things at home, he realized their garage was also filled with reminders of what had happened.
K: We just had all of this stuff ready to be put together or used at different, you know, there's so many different things that babies use at different ages. You know, one month might be different than three months, six months. Um, so we had all this stuff lined up and he said, you know, if you want me to go in and take everything away, I will. And I said, no, absolutely not. I don't even, I did not want him to touch any of it. I would, it immediately gave me this sense of fear to get rid of our son's things. Um, and I, I still couldn't explain quite why. I just think it, my initial reaction was absolutely not. And he kind of said, well, I don't really want to look at it, and I said, well then put a sheet or something over it cause it's not leaving our house. It's not going. Um, and it's still there to this day. So maybe that's another step that I'm just not ready to take.

AS: Yeah. And the thing about pregnancy is after a certain point, it's - it's very public. Like it's not just

K: Yes.

AS: people who are family members or close friends who know. All your co-workers know, anyone in your neighborhood who you see regularly knows. They know, you know, when a baby is coming.

K: Yes.

AS: How did you, how did you deal with that? What did you say to people who you, who weren't close? What what would you say when they asked?

K: Um, so most, most of my family members, um, went to the rest of the family to tell them in person. Um, and then I had a family member call my boss at work and tell him what happened and I, at first I said, I want everyone to know what happened so that I don't get questioned about it later. So I had them set up a memo and send that out and I wrote kind of generally what I wanted to say. Um, uh, which kind of I guess is the same thing as doing like a, like an obituary. It was kind of like that, you know, "We're saddened to announce the loss of our son," and, um, I kinda just generally gave a reason why it happened because again, I didn't really want people to ask. But I didn't really put a post on Facebook or anything like that.

AS: Has there been an interaction that you had with someone where you came away thinking, ugh, they really said the wrong thing?

K: Yes. Um, some people have just asked, hey, how's the baby? Um, which, you know, it was hard for me to - I - I think I worry more about how to answer people when they say that and how they're - I feel like I end up comforting other people because they feel so bad bringing it up that it's not um even about my loss anymore. It's about, they're feeling bad that they even brought it up, which is so silly. I've had people say things like, well, it's okay, you can just have another one and I've had people say things um like, oh, you look so great. Um, are you intentionally trying to lose weight after the baby? But, um, but yeah, it's almost laughable, some of the stuff that, that people say. Sometimes I'm so understanding and other times I just want to punch a wall.

AS: In the first weeks after you delivered Everett, when you were alone kind of with your body and your body is recovering from the experience of pregnancy and childbirth, um, did you have any like strong feelings towards your body when you were looking - looking down at yourself and thinking about what your body had just been through?

K: Oh yeah, definitely. Um, it wasn't like I really cared that much about looking good again or getting my body back. It was more like trying to look at a point where people would stop asking me, um, you know, oh, did you just have a baby? Oh are you pregnant? I just, I didn't wanna look pregnant. And I would just get so mad that I went through nine months of carrying this child and, and through the labor and through all of this um hard work and, you know, you, I decided to pump my milk um and save it and I would just think, you know, I was supposed to be breastfeeding. I was supposed to be bonding with my child, but I was going away to be alone to do this thing that I didn't even really know why I was doing it. I just felt like, ugh. It was just like a cosmic joke. Like the whole thing just seemed uh ridiculous.

AS: I have to say Krystal, I think pumping is my least favorite part of any part of pregnancy, childbirth, parenting. And

K: Yes.

AS: um it's, when I think of pumping, I think of it as like, it's this thing that causes you to have to stop what you're doing. You've got to go to a place that's somewhat private and you're going to spend 20 to 30 minutes collecting your milk. Uh, and, and I wondered, is there something about, did having that ritual in the first months after you lost your baby, like was that something that was kind of a - a welcome ritual that you, you ha-, your body would tell you

K: Yes.

AS: when it was time to pause and go away and do this thing?

K: Yes, definitely. Um, I think towards, towards the end, it became a little unhealthier. I think I needed to be around people and it started to make me um kind of grieve harder. Um, but at first it definitely was something I could say, um you know, I need to be alone. I can be away from the anxiety of dealing with all this stuff in my normal life and I can just take a break and pause. And it was, uh, a break and a step forward that I, I knew I had to do just like, um, feeding the dog or or feeding my other son and you know, um, just like getting up for them every day, there was something there, uh, to do.

AS: Are you still pumping?

K: No. Um, I stopped probably about two months in. I still have a freezer full of milk and of

AS: You do?

K: Yeah, and uh, I've thought about donating it so many times and it's just like his stuff I cannot part with it. I can't get rid of it. I feel like it's a physical reminder of me and him together that I can't get in any other way and every time I go into that freezer, I always see it and some days it's very hard and other days I'm, it makes me happy and feel connected. But - cannot get rid of it yet.

AS: So I - I want to acknowledge that we're talking and, and you know that I'm just back from my maternity leave. Um,

K: Yes.

AS: our pregnancies overlapped in time.

K: Yes.

AS: I had a baby who was born healthy. You had a baby who was born not alive. Um, what, what's it like to, to talk with other parents? Um, other mothers in particular? Uh who, who didn't have this terrible outcome?

K: I, I think it's a mixture of, um, it it's kind of bittersweet because of course I'm happy for you having your healthy baby. I had, um, three girlfriends that were all pregnant at the same time that I was this time and we were looking forward to play dates and all these things. And when we have been around them, um it's been definitely difficult. We had conversations at first when it, when we first told people and when people were first checking on us. But since then, we've kind of just, um, people stopped asking about it or talking about our loss. And when they do talk about their babies, it's not really to us. It might be around us, but I sense the, they tread lightly on that topic. It just feels like this awkward space of let's find anything else to, to bring up.

AS: How have you grieved in your household when you have a, when you have another kid at home? You've got a a son, he's almost three now. Like, did you feel like you could be open about what happened or did you want to protect him from it?

K: I feel like there's been times when I haven't been as present with my living son because I'm mourning my lost son. I feel like I zone out or become kind of like zombie mom. I'm just on autopilot and um, sometimes I do cry. Sometimes we do yell and scream and, um, sometimes, uh, you know, we just have bad days and, and my son will come up and he's just starting to get to the point where he knows that someone's sad and how to kind of empathize and comfort that person. And so he'll say, "Mommy, are you sad?" And he'll come and pat me on my back and if he sees me crying and, and I'll say, yes, I'm sad. And he'll ask why. And I'll, I'll tell him. But it's, you know, I feel like with -

AS: What will you say, when you say you tell him?

K: I'll - I'll tell him, you know, Mommy's sad because I - I miss your brother, um, that we lost or, or something like that. I kind of try to keep it simple. Um, you know, it seems kind of like an advanced thing for a kid to get at that age, but I figure the more we just say it and it's a normal thing, the less it'll be um so traumatic for him in some way. You know, like, same thing with, um, my son's biological father, we've talked about how to tell him about that one day and I said, you know, if it's not this hidden skeleton in the closet and it's just something he can come to us about and ask questions about, it won't be as hard for him to process. Um, and it, it's also healthy for me I think to be able to talk about my lost son with my living son.

AS: Yeah. I wonder, when you think about what you went through after your first son's birth and, um, the surprise and the hurt and the pain of realizing you were gonna have to do it alone and you were, you had been left, um, and the grief that came from that, uh, does it feel like you've been able to think back on that time and how you got through it as you grieve your son, Everett? Or does it feel like a very different loss?

K: It feels like a very different loss. I was hurt that I was left and I definitely have maybe a kind of PTSD. But I got back on my feet. I still had my son and I felt like, um, I came back better than ever. I felt like I, everything happens for a reason. I felt like, um, like it was there to teach me a lesson. Um, it felt like somebody treated me badly and made a poor decision and was out of my life and that was for the better. Um, it didn't feel as much like a, like a loss. Um, this feels much deeper. I mean, it's, it's a person that I, you know, it's a child. It's, I grew him in my body and I feel um more like, uh, more depths of depression, more - more waves of grief crashing on me than I did with, with that traumatic, first traumatic experience. Maybe I will learn things and maybe I will go through this process growing in certain ways, but it will never not be sad or not be terrible or not, you know, it'll always be, um, it - it made a new person out of me.
That's a woman named in Krystal in California. She and Jonathan got married the month after Everett's death, and Krystal said that since we've talked, she's donated her breast milk to a soon-to-be-mom in her town who isn't able to nurse herself.
Death, Sex & Money is a listener-supported production of WNYC Studios in New York. Our team includes Katie Bishop, Anabel Bacon, Xandra Ellin, Emily Botein, and Andrew Dunn.
The Reverend John Delore and Steve Lewis wrote our theme music.
Thanks to the Buffalo Bill Center of the West in Cody, Wyoming for use of their studio.
I'm on Twitter @annasale, the show is @deathsexmoney on Twitter, Facebook and Instagram.
And in addition to the "wrong" things people have said to Krystal, she also told me about the ways people have been helpful throughout her loss. Particularly the nurses at the hospital.
K: Most of the time, it wasn't that they said the right thing, they just were there. They just sat there and said, you know, we're here, we're just here. That was all they needed to do was they just kind of co-existed with us through it. There's really no right thing to say. It's just doing the action of being there.
I'm Anna Sale, and this is Death, Sex & Money from WNYC.
Copyright © 2019 New York Public Radio. All rights reserved. Visit our website terms of use at www.wnyc.org for further information. New York Public Radio transcripts are created on a rush deadline, often by contractors. This text may not be in its final form and may be updated or revised in the future. Accuracy and availability may vary. The authoritative record of New York Public Radio's programming is the audio record."
Music Credits:
"Order of Entrance" by Blue Dot Sessions
,
"Di Breun" by Blue Dot Sessions
,
"Campanula" by Blue Dot Sessions
,
"Zither Sprak" by Blue Dot Sessions
,
"Arbic Tallow" by Blue Dot Sessions
,
"White Filament" by Blue Dot Sessions
,
"Stack Me Up" by Blue Dot Sessions