Sexually Transmitted Secrets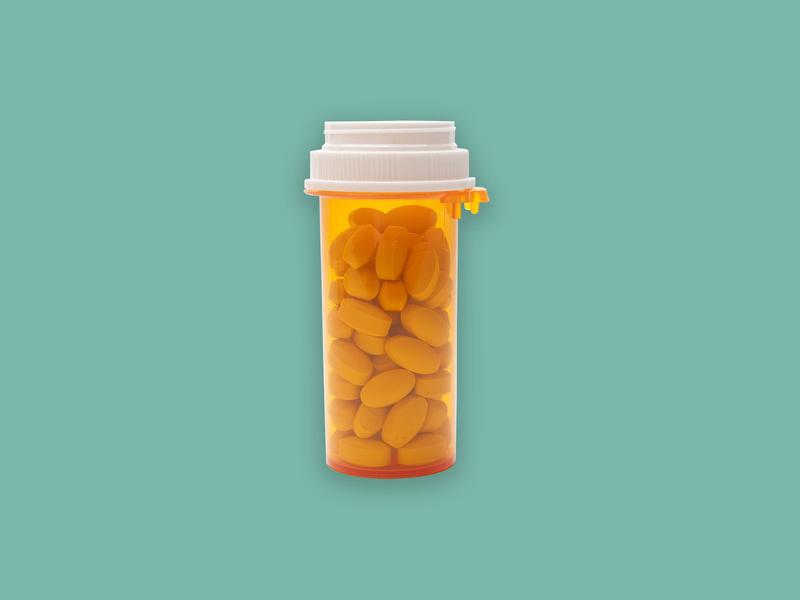 Transcript
ANNA SALE: So, the doctor initially told you that your STI wasn't a big deal. Does it feel like it's been a big deal?

MARY: It's been such a huge deal. And I still don't know, to this day, if it's me making it a bigger deal than it has to be.
This is Death, Sex & Money
The show from WNYC about the things we think about a lot….
… and need to talk about more
I'm Anna Sale.
Mary was a senior in college when she developed a rash.
M: I had just shaved my whole crotch because that's what you do when you're in college and um, I wake up the next morning and I have this shiny, pinkish, raised sort of rash all over and I thought that it was the weirdest razor burn ever, um and it just so happened that I had a gynecologist appointment that day just to um get my birth control renewed. So I don't even see a doctor—I see the nurse. And she takes my blood pressure, whatever and I'm like, oh by the way, I have this rash and like I pulled my leggings down and she looked with horror and she was like, I'm going to go get the doctor.
The doctor told Mary — which is not her real name — that she had contracted a sexually transmitted infection called molluscum contagiosum. At first, Mary wasn't worried. They said it was harmless and easily treatable. But three years of trying to freeze and burn the little bumps off haven't worked. They still come back periodically.
M: As I continued to get new bumps and to realize that this isn't something that's just going to go away right away, that's when I started to view it as more serious, um, and then I didn't have sex for a year.

AS: For a year. Because of your STI?

M: Yeah, mmhm. At my like darkest point, I got really obsessed with staring at my own crotch in the mirror for like hours. I bought this really clinical white light lamp on Amazon and I would turn off all the other lights in my living room and I would lay on the couch and kind of prop my butt up and I had this handheld mirror and I would stare, just like really investigate everything. I got very intimate with my body that year.
Mary's STI is rare. But STIs in general are very common in the U.S.
1 in 8 people has genital herpes. Forty percent of adults have HPV. And while the number of new HIV cases has been steady in recent years, rates of gonorrhea, syphilis and chlamydia are all climbing.
So, a lot of you have been through the experience of finding out you have an STI.
When I first found out I had it.

I was so, um, so embarrassed.

It was very much like, this the end.

And I felt like I was being punished by God in a way

I didn't really want to talk to anybody about it.

I felt like this was this big secret that I was hiding.

It just kind of puts a damper on things for a minute…

An outbreak now is a lot more mentally draining than physically.

I did a lot of crazy things after my diagnoses. I went online. I did a lot of research.

I actually, have not discussed it ever again with another health care professional.

DEBBIE: I think people get a lot more scared than they need to when they do internet research either before or after they see me.
This is Debbie Bamberger. She's a nurse practitioner in her 50s, and has diagnosed a lot of people with STIs.
D: They come in to see me because they think they have a yeast infection or a bladder infection, but they say "I'm in so much pain that I can't sit down" or "I'm in so much pain that I can't pee." And I know already that it's a primary herpes outbreak.

AS: Does diagnosing someone with herpes feel different than diagnosing someone with chlamydia, gonorrhea, another STI?

D: Yes, significantly, hugely different. I mean I diagnose people with chlamydia all the time and gonorrhea all the time and syphilis all the time, but they're all bacterial infections that you take a pill or get a shot and you're done. This is forever.

AS: What do you say specifically?

D: It's... it really depends on who you're talking about, but I just try to make people know how many people have it and that people in their life probably have it but they just don't know because no one talks about it. And I want people to talk about it because I want people to know that they're not alone and most of the time people feel really alone when they get that diagnosis. They think they're the only one and they're disgusting.

AS: Disgusting.

D: Yeah. I'm also feeling the feelings. Like I get re-triggered when I diagnose somebody for the first time.

AS: You still feel the negative emotions that came with your diagnosis when you're giving that--

D: I definitely do.

AS: It's not something that has lifted as you've given that speech over and over again about normalizing it?

D: No, isn't that sad?
Debbie doesn't tell her patients she has herpes. In fact, she's really never told anyone besides a few close friends and her husband.
She contracted it in her late 20s, just after graduating from nursing school. She was living in California's Central Valley at the time.
D: I was in this crazy lust relationship with this guy who um told me that he had herpes and I decided to have sex with him anyway. And we were having sex for about a year before I got it. And he was also having sex with other people during that time.

AS: Did you know that?

D: Yeah, it was um a very emotionally difficult relationship. And then at the very end of it I got herpes. So now every time I have an outbreak I have to think about this situation.

AS: That relationship?

D: Yeah. The fact that I got this in that situation... whenever I get an outbreak I'm reminded of that I could have not gotten it if I had chosen not to continue with him or never start with him. I feel bad about myself as a decision-maker every time.

Finding out I had HPV brought up a lot of stuff that I hadn't realized was still there.

There was a lot of shame and a lot of well, you're untouchable, you're unlovable.

Would they think I was a slut? Would they think I was dirty? Would they think I was just dumb?
A listener we're calling Fred felt a confusing mix of emotions when he first learned he had contracted gonorrhea, four years ago, when he was 23.
FRED: I remember getting a phone call from the the health department, um, and you know, being really frightened at first I think because I was really uncertain what that meant. That was my initial reaction. Um, but then I remember it being like, also being excited that that something like this had happened, just that something had happened I guess.

AS: Tell me more about that. Why was it exciting? What did, what did you think it said about you?

F: Uh, I I I think it was just some kind of like milestone. Um I mean I had spent the majority of my teen years uh closeted, you know...

AS: Uh huh.

F: Um, and I think a lot of times during, uh, during that period I think I had been unsure if anything like that would ever become possible for me. Not being even sure if I'd like receive any kind of, you know, touch ever in my life and I just had this secret and I think maybe the fact that, um, that this had happened meant that like it was just a very different life than I had been leading like not that long before that, you know...

AS: Not only did it confirm that you are in fact sexually active, but you're so sexually active, you got an STI.

F: Yeah, yeah, exactly, yeah.

AS: And did it, did getting diagnosed with gonorrhea make you think maybe I should change my behavior?

F: Um, I think I was more careful in terms of asking questions of the people that I would meet at that time through um through Grindr. There's usually a message that just goes, tested question mark.

AS: Are you usually the person who sends the "tested?" text or do you respond?

F: Oh, I would say more often than not I send it. Although I've also thought about the fact that you're just kind of trusting them at word of mouth, but I think somehow getting like a sense of when they were tested can feel more comforting, you know?
Today, Fred is 27 and in addition to asking his partners when they were last tested he takes PrEP, a drug that greatly reduces the risk of contracting HIV.
F: I do try to take a lot of precautions with that. It's still something that scares me, and I'm aware that it's always a risk and I try to… I don't have unprotected sex unless it's with someone that I've been seeing for while. I did when I was younger, like when I got that, that result probably, um, at times, uh, but -

AS: When you got gonorrhea?

F: Yeah, yeah, yeah.

AS: Do you still, do you still relate to that 23-year-old self of yours who, who felt a little um, validated and affirmed when you were first diagnosed with an STI?

F: [Laughs] I think I get affirmation from much healthier things than at that time. Like there might have, there might have been like a kind of like, some level of death wish involved with my early, you know, twenties and it's not that I actually, I actively was seeking that out, but it was a kind of a disregard for my own wellbeing, you know?
But you don't have to be engaging in risky sexual behavior to contract an STI. Many of you thought you were being totally safe until you were diagnosed...
I knew I didn't have it when I got married.

He had actually had it a long time before we got together.

Either my boyfriend lied to me about getting his test done or he cheated on me.
Gina Maldonado found out she had an STI when she went in for a routine prenatal checkup while she was pregnant with her second child.
GINA: They said that they ran a panel of all the various STIs, and that I had tested positive for chlamydia.

AS: Did you know how you got it?

G: At the time, no. I was in a bit of denial, because I had been married for about five years at that point, so I knew I wasn't doing anything that would have caused me to have gotten chlamydia, so, I think the gut reaction should have been my husband, but I think I truly was just in denial and didn't really want to think about that at the time.
Chlamydia during pregnancy can be dangerous but Gina and her baby were fine after a round of antibiotics. And she eventually divorced her husband, even though he never admitted to cheating on her.
G: I did go through a period of being a little bit reckless after my marriage. I'd have sex with someone, I would immediately get tested. And I think I had four or five different STD tests within a year just out of paranoia and not feeling safe.

AS: So you would get tested afterward, but wouldn't necessarily have safe sex.

G: Yes. 'Cause a lot of people don't seem to want to use condoms. Or they immediately think, oh, 'you just- you don't trust me,' or, 'you think I'm doing something,' or, 'what are you doing, that you feel we need to take that extra step?' I honestly think that's why I'm single now, just because I'd rather just not deal with it at all than to go back into that cycle of you know, not feeling safe or getting tested over and over.
Coming up… being diagnosed with an incurable STI and trying to date.
CONOR: I have um like a set of links and podcast excerpts that I give people. Here's your homework.
--
This is Katie Bishop, one of the producers here at Death, Sex & Money. We've heard from a lot of you in the past week, especially in response to our recent episode about a listener named Andrea. She told us what she learned about sex growing up in her evangelical church. And her experiences resonated with a lot of you.
UNIDENTIFIED WOMAN 1: I also grew up with conservative Christian ideals of purity and abstinence before marriage and to be honest, I wholeheartedly believed in it.

UNIDENTIFIED WOMAN 2: So much of the early programming is just getting over what your body wants. Don't wiggle during church. Don't kiss boys.

UNIDENTIFIED MAN 1: You're not ever supposed to have sex until you're supposed to have a whole bunch of sex when you get married, and it's very very hard to flip that switch.
This listener asked that we not share his name. He also learned about sex in his evangelical church.
UNIDENTIFIED MAN 1: The messaging essentially is, it's on the women not to tempt you, it's on the women to say no to you. And you know, certainly as a man it's weird to think that good girls say no and then you get married and you're like, why is she saying yes? Hopefully she's saying yes. You know, you wonder, do women really like this, or do they want to do this? Which I think has some dehumanizing effects on how you view women.
Another listener we heard from, named Nadia, waited until her late 20s to have sex because of what she was taught in her church growing up. She's still a practicing Christian today…
NADIA: But I rarely think about sex anymore in regard to my relationship with God. Maybe some people would call it selective Christianity. I don't know picking and choosing parts of the Bible that should apply to you, but I'm not really sure that there's a Biblical precedent for a single 30 year old woman with a healthy libido and no marriage prospects on the horizon.
Thanks so much for all of your responses. Get in touch by email at deathsexmoney@wnyc.org or reach out on social, and if you're not subscribed already, get our weekly newsletter. Every week, we include your responses to our most recent episodes. Go to deathsexmoney.org/newsletter to subscribe.
--
This is Death, Sex & Money, from WNYC. I'm Anna Sale.
When I asked for your stories about living with STIs, a lot of you talked about how they impact your dating life. A listener we're calling Lauren used to love the adventure of online dating...
LAUREN: I felt like every time I went on a date from a dating app, it was like looking into a like a window of a life that I could try. And about a ye — two years ago found out that I had herpes, genital herpes and I found myself using um herpes or STD specific apps and then I think about going on the regular apps and then I would have to have a conversation with the other person. Um, and I know that you can, I just have a lot of fear around that.
Conor Callaghan knows that fear. He's 28, and when he was diagnosed with herpes two years ago, his first instinct was also to turn to STI-specific dating apps.
CONOR: It was kind of that knee-jerk—let me join this site 'cause these are the only other people that I'll be able to connect with.

AS: So it was like, fear-based.

C: It was like everyone just—recently diagnosed recent—very fearful that they'll never be loved again. Then they're flailing around in the internet dating world.
Conor got off the apps quickly, and out into the real world, where he's had to disclose his herpes diagnosis half a dozen times. He says he's getting better at having the talk with the women he dates, but it still doesn't always go well.
C: I've had um, people leave the coffee shop where I disclosed to them. I've been like in bed like cuddling or something be like oh and if we want to do something else by the way, and then had them well — it was a really lame excuse, I can't remember what it was, but they left immediately. So, that was— it was and still is—it's difficult, but it is... you have to change your mindset because you can't change the fact, you can't get rid of the fact that you have it.
Conor takes medication to control his outbreaks when they happen, but that wasn't an option for a listener named Wendy, back when she was diagnosed in the 80s…
WENDY: There was nothing then. And there was really no Internet, so for me to be able to run and go look up all this stuff like we can now, that was not possible. I was 23, I had not ever been married or thinking about having babies or any of that. And I just thought, well, all that's gone now.
Wendy did eventually get married and she has three kids, but she's single again now… and she still dreads having to tell new partners she has herpes.
W: Exactly about a year ago I met someone, just really fell hard for. And so the little bells started going off in my head where I was like, okay you're going to have to have the convo. And we were on the phone one night. You know when you have those five hour phone things where you're just telling everything. And so we're in the middle of one of those conversations and he tells me that he has it.

AS: Wow.

W: And without yelling, I will tell you that I dropped my phone and sat upright in bed screaming. And he was like, 'are you okay?' And Anna, honestly, it had never happened, where the other person told me first.

AS: I loved that — you dropped your phone and start screaming… [Laughs]

W: [Laughs] He was worried that I was so upset that it was you know a deal-breaker, but on my end, I'm doing like the end zone dance. I'm doing like….

AS: [Laughs]

W: In my head I thought, how many times have I had to be the braver one first?

AS: Yeah.

W: You know? So he gave me a real gift in telling me that.

LAUREN (voice memo): Um, so three years after being diagnosed, I met someone and he was amazing and not just, not just post-diagnosis amazing, but all my dating life amazing, um, and I disclosed to him on Friday.
This is Lauren, who sent in that voice memo about being afraid to date with herpes. She followed up a few months later with this message.
L (voice memo): Unfortunately, he let me know today that he couldn't handle the risk of transmission and I completely get it, but I feel undateable. And I'm so young, I'm only 29 and I feel like I have so many years of loneliness ahead.

L (studio): That voice memo was the saddest thing I've ever done.

AS: Will you just describe to me what was what was happening in your life when you recorded that?

L: So, when I wrote into you I had met someone um and everything just clicked. It was like I don't know, it was like walking into the right room. And I decided on our third date that I had to tell him. But then uh, he kind of went silent for a few days um, and I reached out to him and that's when he kind of let me know that it was just a lot and he was you know nervous about the idea of you know, what if, what if he got herpes and then he would have to you know disclose this thing to other people if we didn't work out. And so that's when I wrote the memo to you — right when I fou—right after he told me that.

AS: Have you communicated since?

L: [Laughs] Well Anna, that's the funny part of this whole thing is that I spent the week just so wretched and I cried in so many different venues and then I wrote him a long letter. I just decided—I've—this is so not my mode of— I've never fought for someone before um, but like I said, he's—he was amazing and I kind of, you know went totally vulnerable and told him how much I liked him and within within a minute I got a text back and it said um, hey, can we have dinner tonight and just talk about it and so we did and we decided like let's just take sex off the table. If that's the reason that we feel like we have to make this decision now. Let's just not have that be part of the decision and let's spend time together and let's get more data on what it's like to be together. [Laughs]

AS: Data. [Laughs]

L: Right? Yeah. Um, and he agreed and we spent lots of time together. We spent the next two weeks getting to know each other um and then he decided that it was fine, that he was willing to take the risk um, and we're actually together right now. I mean, he's not in the studio [Both laugh] but he's actually my boyfriend.

AS: Oh my God! I love this story. This is a good story. [Lauren laughs] Um, so I am curious so, you so, the next—the first two weeks of you spending time together feeling excited together, kind of tabling the idea of sex and intimacy. Um, have you— have you gone back to that question of how to be together physically?

L: Yeah, so, we're having sex [Laughs]

Anna: How is it?

L: Um, you know what? It's—it's just like any new relationship in that you're learning to get to know each other and yeah, it's made me feel like herpes is such a small thing like — with herpes you think oh my God, this is the ultimate most vulnerable thing about my physical person that I will ever tell another person and then two weeks later it's like well, I can't fart in front of him [Anna laughs]. You know like, I'm still nervous about other things that shouldn't be a big deal.

I still haven't, Anna. I still haven't farted in front of him.
That's a listener we're calling Lauren. Thanks to all of you who shared your stories about living with STIs.
And we have some links on our website to check out, including Conor's homework packet and a story about why women and gay men are tested for STIs much more often than straight men. That's at deathsexmoney.org.
Death Sex and Money is a listener-supported production of WNYC Studios in New York. I'm based at the studios of the investigative podcast Reveal in Emeryville, CA. Our team includes Katie Bishop, Anabel Bacon, Stephanie Joyce, Joanna Solotaroff, Emily Botein, and Andrew Dunn.
The Reverend John Delore and Steve Lewis wrote our theme music.
I'm on twitter @annasale, the show is @deathsexmoney on Twitter, Instagram and Facebook…And you can always email us your stories at deathsexmoney@wnyc.org.
Among the people Conor has told about his herpes diagnosis is his conservative Catholic mom, who doesn't approve of pre-marital sex. But he told me the conversation went much better than he expected.
CONOR: My mom sends me essential oils.

AS: Really?

C: Yeah. She looked up what essential oils are best for prevention and dealing with outbreaks. So, she went out and sent me some peppermint.
I'm Anna Sale, and this is Death, Sex & Money, from WNYC.
Copyright © 2019 New York Public Radio. All rights reserved. Visit our website terms of use at www.wnyc.org for further information.
Music Credits:
"Dirty Wallpaper" by Blue Dot Sessions
,
"Black Ballots" by Blue Dot Sessions
,
"Clay Pawn Shop" by Blue Dot Sessions
,
"Arbic Tallow" by Blue Dot Sessions
,
"Petaluma" by Blue Dot Sessions