When 'Daddy Dates' Pay The Bills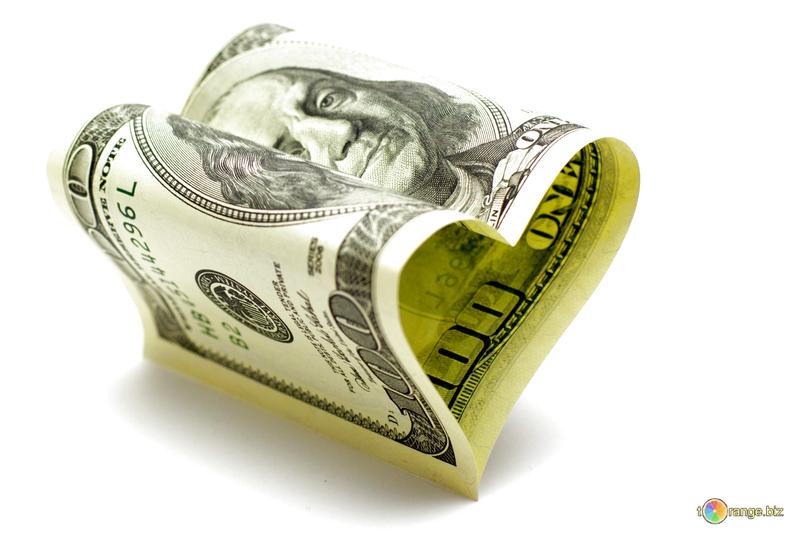 Transcript
Lizzie: The website is Seeking Arrangement and you're looking for an arrangement. Like, when they slip the money in your purse, like that's the arrangement.
This is Death, Sex & Money
The show from WNYC about the things we think about a lot...
...and need to talk about more.
I'm Anna Sale.
A couple of months ago, we got an email from a 22 year old woman in Toronto we're calling Lizzie. That's not her real name...but it is the name she uses on a website called Seeking Arrangement.
It's a dating site...sort of. It describes itself as "a meeting place for mutually beneficial relationships." In practice, it mostly connects older men who have money with attractive young women who need it.
L: It's free for women to sign up but you have to put pictures up of your body or your face. The men have to pay like eighty dollars a month to sign up, but they don't have to have any pictures if they don't want. And that kind of like perfectly describes the essence of an arrangement. Like their money for our body.
And Seeking Arrangement is not subtle about this dynamic. The site calls the monied older men "sugar daddies." The young women are "sugar babies."
ANNA SALE: Do do you call them dates?

L: Yeah, I'd call them dates. Like I call them a daddy date. That's kinda how I describe it.

AS: Does a date usually mean sex?

L: Um, maybe half the time.

AS: Huh. Can you anticipate when it will mean sex?

L: Yeah, I mean there are dates that it's like, you know, we do date-like activities, we go for dinner, movie, that kind of thing and there might be the option of hanging out somewhere after alone. And then there are dates that are just, "OK come to this hotel room." So you know what's gonna happen. So I'm usually prepared for either or.
Lizzie says she makes four to five thousand dollars a month from regular arrangements with three different men. That's a lot more than she makes from her other job as a freelance copywriter. Since joining Seeking Arrangement two years ago, Lizzie says she's had arrangements with around fifty men in total. And each time, the specifics are up for negotiation.
L: Either before we meet at all or maybe after the first coffee date, then we'll talk about the terms. I like to do it over text just because I'm able to kind of stand my ground more through text than I would in person.

AS: Uh huh.

L: So then we define like how often they wanna see each other, or we're able to see each other, if they wanna do a monthly allowance or they want to do pay per meet, which we call like PPM...

AS: Uh huh.

L: And we decide on an amount.

AS: And how do you, like, set your price?

L: So standard is three hundred a date. That's like the going rate I think in sex work and for escorts, I think most people ask for three hundred.
She told me she's putting most of that towards student loans. She owes about 25 thousand dollars, and has plans to go back to school. But when she joined, she was an undergrad just looking for spending money. The site offers perks if you sign up with a ".edu" address.
L: I was actually living outside of Canada, and I wasn't working much because I was just studying, I didn't have like work rights or work permits and I really needed money. And I was kind of just thinking of ways that I could get money quickly. I initially signed up for like a camming website, and I think I spent like five minutes on it, but I'm not someone who really likes being front of the camera or likes seeing myself on camera so it was pretty uncomfortable for me and I just deleted that right away.

AS: Uh huh.

L: And then I joined Seeking Arrangement. I had heard of it before, and probably within the first three months, I only saw like four people. I didn't think I was gonna keep doing it but then I just thought, well, why not?

AS: Tell me more about the why not.

L: Yeah well I remember the first time I kind of had a date that was very just like, come over, have sex, leave, and he gave me money... and I remember just kind of laughing like, wow, I can't believe I just did that, but also not feeling bad about it in any kind of way. And it's just good money that I couldn't make doing anything else at that point in my life so I thought I might as well continue it as long as I'm still having fun.

AS: Prior to to getting a Seeking Arrangement profile, had you much sexual experience?

L: Um, yes and no. I started having sex when I was 17 so like kind of late and I gained some experience. That was when Tinder was like really popular...

AS: Uh huh.

L: ...It was kind of new and everyone was just going at it like rabbits, and I was like hooking up with multiple people at once and doing the whole casual dating thing.

AS: So when you were using Tinder a lot and then made the transition to Seeking Arrangement, what felt the same and what felt different?

L: Um, it's pretty similar in that you get to, you know, you read their profile, you look at their pictures, and kind of see what personality they might have. On Tinder I was so selective like I would maybe swipe right one percent of the time, but on Seeking Arrangement, it's like thirty percent of the time. Because, you know, I'm not just looking for the hottest guy, I'm looking for a paycheck.

AS: Do you browse and look for people and send the first message sometimes?

L: Yeah, I do. Um, I actually—there's like filters that you can use to search people um and I always search the new people.

AS: Hm, why?

L: Well I like the fact that I might know what I'm doing whereas they don't know what they're doing and I can kind of...

AS: Ah.

L: ...set the standards and have more kind of power in that way.

AS: Does this work make you feel powerful?

L: It does, sometimes. Like when people try to negotiate with me, I feel really small and I feel like, ugh, I really don't want to say yes to this low offer but I just will. Like, I'll...whatever I'll just do it this time. But when I ask for what I want and I get it, then I feel powerful.
Coming up... Lizzie has practice standing her ground in negotiations... like the time a guy decided he didn't feel like having sex after all...and tried to short her a hundred bucks.
L: I explain it to men like if you go to a restaurant and you only finish 75 percent of your steak, you still pay for the whole steak.

AS: Um gosh that's like very uh like a complicated metaphor to think of yourself as like a piece a piece of meat on a plate.

L: A piece of meat, but the most expensive thing on the menu also.
--
Last month, we put out an episode with Iraq War veteran Thom Tran. And afterward, we heard from a lot of you about the way he talked about his body. As he was returning to civilian life, Thom gained a lot of weight, and he told me he didn't like it.
Thom: I wouldn't want some fat slob who has been out for 10 years walking around telling people he was a vet, talking about old glory days like a Bruce Springsteen song.

Kelly:You know when I heard him saying fat slob a few times like the 4th time I was like physically you sort of wincing every time I heard it.
Kelly is one of the many listeners we heard from about that moment in the episode. She lives in Vermont and works with veterans, and she's used to hearing some pretty colorful language from them. But she said, Thom's words...felt over the line.
Kelly: This felt a little personal and I felt like because you know I have always struggled with my weight. It is one of those battles I think I've always fought and will always fight. And I would not describe myself that way. I would describe myself as fat but I would not describe myself as being a fat slob and I think that's part of why I have such a strong reaction.
A listener named Matt in Texas, who recently retired from the Army, heard that moment differently. It sounded familiar, from his time in the military.
Matt: There is a lot of derision among those who are overweight. You know if you are not in shape, you're kind of breaking the social contract, the contract that you have with each other that you're going to be able to do your job, you're gonna be able to care for each other in an emergency and in combat and do the things that are required of you.
We really like hearing your responses to our episodes. Get in touch by email at deathsexmoney@wnyc.org, reach out on social, and if you're not subscribed already, get our weekly newsletter. Every week, we include your notes about what resonated in recent shows… and what you could have done without. Go to deathsexmoney.org/newsletter to subscribe.
On the next episode...we check in with some of the people we talked to in our student loans series last year. Including Jordan Gibbs, who finally told her parents that she'd been dodging loan payments for a long time:
It just kind of all came out. And my dad was like, he just sank a little bit.
--
This is Death Sex and Money from WNYC. I'm Anna Sale.
In Canada, where Lizzie lives, the laws about sex work are clear: it's legal to sell sex, but it's illegal to pay for it.
On Seeking Arrangement, though, the line between sex work and dating is admittedly blurry.
L: So the person I've been seeing since November, the the sex stuff kind of progressed naturally as it would if you were casually dating someone. So now when we hang out there is kind of the expectation that we will have sex because we've done it before, but if I was to say no one night, you know that would be ok.

AS: Huh. So you feel like you can say no with with the guy you've been seeing if you're not in the mood.

L: Yeah, like it's...like a lot of the guys, they say they don't want it to be just about the money or just about the sex, they want it to feel more real. So in me saying no sometimes, just kind of, I'm just contributing to the real experience.

AS: And does this guy, does he pay you at the beginning or the end of the date?

L: The end of the date. Every time he'll drive me home and I kiss him goodbye in his car and he slips the money in my purse.

AS: Oh it -

L: That's how it happens.

AS: It's like, it's trying to be sort of coy about it.

L: Yeah, I think he doesn't really want it to feel like a transaction, and he kinda wants to forget how we met and just enjoy it for something more real than it is.

AS: With some of the men that you're on arrangement dates with, do you ever feel pity?

L: Um, sometimes. Like I would never ever... like, I wouldn't pay a penny to have sex. I don't care about sex that much. I wouldn't pay a penny to to go on a date, or to have someone hang out with me. So it makes me wonder like what is it that they need, or what is it they desire, for them to to spend this money. But then I also remember that I'm dirt poor and they have lots of money to spend so maybe it's not even a a big deal for them to be doing this.

AS: Are you dating in your private life?

L: Uh, no. Not right now. I don't have time and finding someone who is okay with it would be I think hard. And even if they say they're okay with it, it's always gonna feel kind of complicated, and I just don't need that kind of stress in my life right now.

And the free time that I have, I really try to do social things with my friends as much as I can, so that I kind of maintain that part of my life and I'm not just going out with old men and talking about like bitcoin or whatever they wanna talk about. So I keep myself young by doing fun things with my friends.
AS: Do you do you self identify as a sex worker?

L: I do, yeah. I think there are probably women on the site who wouldn't, and there are probably sex workers who might not think I'm a sex worker, but you know, I'm selling my time and my services and I'm very businesslike in what I'm doing and I see it as work and I'm supporting myself. It's more so the men that I meet who have a problem with that language.

AS: Ah. Because they don't think of themselves, they think of themselves as as...

L: Yeah.

AS: That it's a date where there's a little bit of cash at the end or there's...

L: With with with a catch. there's a lot of men on their profiles they say no pros, no escorts, but -

AS: What does that mean?

L: I know! Because then I message them and they say, okay what do you do? And I'm like, well, I work and I'm in school. And they're like okay, meet me at this hotel room, I'll give you four hundred dollars. I'm like, so basically you want to do the things an escort does, but you don't want to label it that way, or you don't want to have a girl show up who identifies that way. I think it's a lot of like the shame associated with sex work in general, or they think they're getting better girls if they're not actually escorts, that they're getting like these perfect virgins. It's very weird.

AS: Have you ever lied about your sexual history to conform to that kind of young virginal ideal?

L: Yeah. One time I was actually rejected by a man because I was too experienced. We arranged before he would pick me up at a subway stop, go to a hotel, we'd hang out for a couple hours, have sex and I would get four hundred dollars. We're chatting, then he's showing me pictures, like naked pictures of the girls he's been with, so at that point I start telling him my stories. And we're lying on the bed talking and eating from a cheese plate and he just says, "You know what honey, I'm gonna give you the four hundred dollars, you're gonna give me a blowjob, and I'll drive you home." At first I was like okay, like, sure, that sounds great! And then he continued and just said that, like I was too experienced and he's more interested in girls who have never done this before and that he can like open this world to. And I just said, "Oh, so you're basically saying I'm too much of a whore for you to fuck."

AS: You said that?

L: Um yeah. Then he felt bad, he's like, no no I'm sorry, I don't mean it that way. But when he handed me the money, he kind of like tossed it and it like fell over the floor. And I just said oh, now you're gonna throw your money at me?

AS: Have you ever felt physically unsafe?

L: Um, not unsafe. I think there's been times when someone has done something to me that like hurt more than it should have, or I just wasn't into it, but I never felt like I can't get out of it or I can't just tell them to stop. I'm pretty careful in how and where and when I meet people so I've never felt like I'm in a dangerous position. Oh, except one time I was driving home with this one guy and he was driving too fast.

AS: I mean when you're meeting people, sometimes just alone in a hotel room, like aren't there limits to how much you can be careful ahead of time, like what you can predict?

L: Well I think, I think in a hotel room at least like if I scream and bang on the door, like a maid or someone would come but if I'm at someone's private home, it might be actually harder to get away safely.

AS: But you still, you'll you will go to someone's home if you feel like it, it someone has earned your trust?

L: Yeah, yeah. If it's someone I've already met and I feel that they're they're okay then I would do that, yeah.
AS: I sort of—like, talking to you it's so interesting because we're in the midst culturally of this accounting about power between men and women, and you know, sorting through how men use power inappropriately...

L: Yeah.

AS: I just wonder like, you're interacting in a world where all of these unspoken things are made explicit. I don't know, how have you taken all of it in? What do you think about like relations between men and women in this moment in 2018 and power?

L: I think, like yeah, like the sex work world allows you to kind of lay everything out and you kind of set up boundaries, and you know, talking about consent is very important and you know you can say yes to whatever you want, you could say no to whatever you want for the most part. And I think in the real world, or outside of that, people are just kind of catching up. I've gotten pretty good at saying no and saying yes and talking that stuff through, and I think that's happened because of the interactions I have from Seeking Arrangement where that's an essential part.

AS: How many people in your life know about this work that you do?

L: Um let me see, very few. I would say like two of my friends know quite a lot about it, and I don't really mind talking about it in front of them and I don't think they're gonna go, you know, call my parents.

AS: And when you say like I don't think they're gonna call my parents, like when you think about your family and this work, what what comes up?

L: I think like my parents are pretty conservative. Like, but they probably would just worry that I could get in trouble, that I could be unsafe, and that they'd feel that they had led me to that choice because they couldn't, you know, pay for my school. Like, I grew up poor and they're still like pretty like working class, like working poor. They would just feel like they had failed in not being able to help me and I don't want them to feel that way. So that's why I'd rather just they don't know.
AS: Why did you email me?

L: Well I guess because there's not really anyone I could tell every little detail to, even the friends who know what I'm doing, they don't know the whole story, they don't know the extent of it. Um, so it kinda just feels good to say it out loud. I just know that there's girls doing this, like in my city, there's probably four, three or four thousand on the site, and it's way more popular and common than you think. Like now that I'm on it I can see like daddy dates happening around me.

AS: Oh really? It's like you have -

L: They're really easy, they're really easy to spot. One time my friend who had been on the site for a little bit, we were having brunch and there was this man a couple tables over sitting with this young girl and I looked at my friend, I said, hey, that guy's from Seeking Arrangement, and I've talked to him. And she looked at me and said, so did I. And there he was on a date right in front of us. So it ha, it's everywhere. Just start looking and you'll notice.
--
That's a woman we're calling Lizzie. She's one of the 8 million so-called "Sugar Babies" on Seeking Arrangement. She's going back to school to get a masters in the fall, and plans to stay on Seeking Arrangement until that degree is also paid off.
Death Sex and Money is a listener-supported production of WNYC Studios in New York. I'm based at the Center for Investigative Reporting in Emeryville, CA.
Our team includes Katie Bishop, Anabel Bacon, Stephanie Joyce, Emily Botein, and Andrew Dunn.
Our intern is Angely Mercado.
The Reverend John Delore and Steve Lewis wrote our theme music.
I'm on Twitter @annasale, and you can find the show on Facebook, Twitter and Instagram at death sex money.
And even though selling sex is legal in Canada, Lizzie told me, she isn't reporting her Seeking Arrangement money to the government.
L: Mostly because my mom does my taxes.
I'm Anna Sale, and this is Death, Sex & Money from WNYC.
Copyright © 2019 New York Public Radio. All rights reserved. Visit our website terms of use at www.wnyc.org for further information.
Music Credits:
"Noe Noe" by Blue Dot Sessions
,
"Valantis Vespers" by Blue Dot Sessions
,
"Taoudella" by Blue Dot Sessions
,
"Sunday Lights" by Blue Dot Sessions
,
"Hidden Tiles" by Blue Dot Sessions
,
"Blue" by Podington Bear