How to Say Goodbye to Your Pets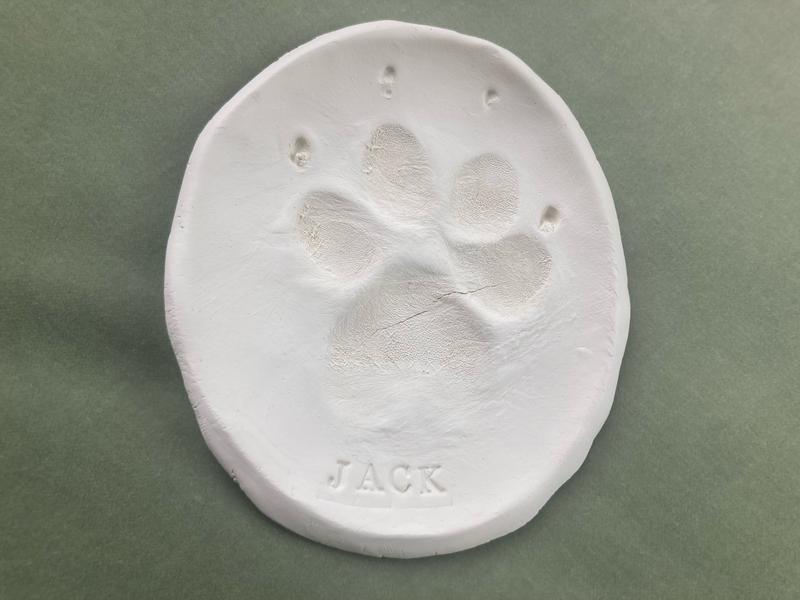 Transcript
Nicole P.: Last June, we said goodbye to our big mutt, Jones.

Allison: His full name was BJ, Beej for short.

Zac: I named him after my favorite skateboarder at the time, Bam Margera.

Jenn: I named them Guapo and Bonita.

Ross: Jasper brought a lot of joy into our lives.

Alejandra: Rarely a day goes by that I don't think about Lola.

Allison: I miss my little Steve Buscemi looking weirdo lots of days still.
(opening theme for Death, Sex & Money)
This is Death, Sex & Money.
The show from WNYC about the things we think about a lot....
....and need to talk about more.
I'm Anna Sale.
(end of opening theme for Death, Sex & Money)
Just a few weeks into 2023, there was a big ending in my life. My family had to euthanize our dog, Jack. He was an Australian Shepherd, 13 and a half years old, and a very good boy. I met him at the same time as my now-husband Arthur. He was with us through our entire relationship, our wedding, having two babies. As we moved around, Jack was always at our feet.
Losing him, and having to make the decision of how and when he would die, was difficult for me. I felt both really sad, and also a little embarrassed about how sad I felt.
But, the thing about losing a pet is that when you do, people who get how devastating it can be to say goodbye to an animal you love reach out. That includes many of you, who responded when I asked to hear about your experiences with losing a pet.
(Taoudella Rhythmic – Blue Dot Sessions)
Hannah: I never thought I'd be a rat person.

Zac: He was a really unfriendly cat to everyone except to me.

Alejandra: I remember the day I first saw her at the animal shelter in Mexico City. Big, beautiful brown eyes. She was an old soul. I could tell that right away.

Harmony: Oh my goodness, it's been like 18 years and I'm crying just thinking about it.

Nicole M.: I feel silly grieving a rabbit so intensely. I feel a greater sense of loss for Mo than I do for my grandparents.
Anna Sale: Some of you lost pets suddenly.
Nicole P.: He was diagnosed with cancer on a Tuesday, and we had to put him down by that Sunday.

Joel: The thing about snakes is they don't tell you when they're sick, they don't tell you when they're hungry.

Zac: I was cat sitting and, um, he died on my watch, or lack thereof.

Audra: We had just gotten to the campsite and I let the dogs out of the car, and my dog beelined straight into the road and got hit by a car, and she died in my arms.
Anna Sale: For others, there was a long period of illness.
Barbara: When Milo developed diabetes around the age of 14, I learned to give insulin shots by practicing on an orange.
Anna Sale: And for more than a few of you, grieving your pet allowed you to closely examine your feelings around loss, and end of life.
Chiara: Helping my cat transition was the first time in my life that I could, um, wrap grief in love, and feel it, and observe the shape of it, and experience it as connected to life, to care, to change, and to gratitude.
Anna Sale: Everyone who reached out told us that the bond you've had with your pets runs so deep. In some cases, deeper than you imagined. That was the case for Beth, a listener in Philadelphia after she put down her cat Frankie.
(end of Taoudella Rhythmic – Blue Dot Sessions)
Beth: The thing about having a pet is that they bear witness to parts of your life that no one else will ever see. Frankie saw me through some of the lowest lows of my life and was one of the first creatures, souls to welcome my baby to the world and when it came time to say goodbye to Frankie, my main regret is that I let him suffer for as long as I did because he was in so much pain. But something interesting about this is that, um, my job is actually dealing with people and their grief when they lose a pet. I do pet preservation. I'm a taxidermist and losing Frankie and experiencing this has, um, given me a whole new level of appreciation for what my clients are going through when they meet me and, um, hand off their beloved deceased pet to me. And, um, it's just made me, you know, renew my vow to respect their wishes and honor, uh, what their family member has left behind.
Anna Sale: For Michael, the grief of losing his pet is still present more than 20 years later. He was 22 when his childhood dog, Lucky, died. Lucky was diagnosed with bladder cancer about a year before his death. Michael took care of him in a small New York City apartment.
It was a long decline, and then Lucky had a sudden stroke.
Michael: The next day, I called up my vet and asked about the life expectancy for my dog with his current conditions. I wanted her to tell me that it was time to put him down. But the best she could say was that I would know when it was time to make that decision. And so I scheduled a time and I cooked a big steak for Lucky and I to enjoy before we left for one last car trip. To this day, it haunts me. I just turned 47 and I have not had a pet since I said goodbye to my childhood dog. I've flirted with the idea of getting a cat, but I feel like any pet I would get and grow attached to would just be a great loss waiting to happen. And I know that's a messed up way to think, but it's also easier not to love anything.
Anna Sale: For Jenn, a listener who emailed us from New Hampshire, losing a pet brought up feelings of guilt, because her attention shifted when she became a parent.
Jenn: My pet death story is one of repentance. When my husband and I were first married, we had three cats together. Our cats enjoyed a lot of love and attention until our first child was born. I'm ashamed to say that I became one of those moms so in love with her kid that I pushed my fur babies aside. My Bonita was particularly upset by my cold shoulder. She almost died from liver failure when I was pregnant, and I had begged her to stay alive to meet the baby. But then she developed liver failure again, and it was much harder to pull her out of it. My biggest shame is that the night before she died, I went on a rant about how hard it was to care for her, while also caring for my infant, and I said something to the effect of, I wish she would just die already. I later discovered that she was under my bed when I went on that rant. So the next morning while I was at work, my husband discovered her staggering around the living room, completely disoriented and anxious. He took her to the vet who told him that she wouldn't recover So he made the decision to have them euthanize her. Bonita's death taught me a lot about the impact of words, love and neglect. I will never make that mistake again.
(Jumbel – Blue Dot Sessions)
Anna Sale: When Sandy in Toronto lost her cat, it was the beginning of the pandemic, and just the two of them living together. Their story began with love at first sight.
(end of Jumbel – Blue Dot Sessions)
Sandy: I first saw Mimosa on February 14th, 2019, Valentine's Day. She was in an email from a local cat rescue that I follow, and I was just so taken with her. She was just the most beautiful cat I'd ever seen. And she wasn't available for adoption, but I stalked their website for like six weeks and then was finally able to bring her home on March 30th, 2019, and she was absolutely as lovely as she looked.

I had a busy life like everyone and all that changed a year later. And I remember having a very clear thought like, hey, I get to spend more time with my cat. Like, this is kind of cool despite everything that's going on. And, um, you know, she was my company. I live alone, and we had this lovely little routine and, you know, I just really enjoyed having her, and she was, she was good company.

Um, and then on May 7th, 2020, uh, Mimosa and I got up as usual and she was quiet. Uh, she was normally quite chirpy and ready for breakfast, but she just kind of quietly followed me to the kitchen and I put her food down and she started to eat and I turned around to make coffee and I heard this clatter and I turned around and she had gone face first into her food and was seizing. So I bundled her up and got her to the emergency vet, and of course, it was full blown height of the pandemic and they did not want me anywhere near them, so I had to hand her over and I was sent home. They said they would call me when they knew something. And, um, she didn't make it. She'd had an aneurysm and was not gonna be able to breathe on her own, so I had to let her go, but I asked if I could come and see her again to say goodbye. I was given a five minute visit and I had to go in through like a separate entrance and I was told not to touch her.

And, um, of course I did. I reached under the blanket and I held her little paw. And I just remember asking her like, what, what happened Mimi? Like, what happened? Um, I've had to put down pets before and it's always a tough decision, but there's a sense of grace to it because you can hold them as they pass and transition, and there's a sense of comfort to that, a sense of a sense of ending and release. And I didn't get that with Mimosa.
(True Blue Sky – Blue Dot Sessions)
Anna Sale: Coming up, more on end of life decisions when you can't ask your pet what they want, and also about the gift of peaceful, intentional goodbyes.
Aaron: I thought a lot in the days after that about the compassionate end of life choices that we get to make for our pets, but that we don't get as options for our human family, or for ourselves.
(end of True Blue Sky – Blue Dot Sessions)
-
Anna Sale: This is Death, Sex & Money from WNYC. I'm Anna Sale.
Our grief for pets can be so private and quiet. There's usually not much ritual along with it. Their absence is something we notice alone, in our homes, and after about a week or so, it can feel foolish to bring up the lingering sadness, so you stuff it away.
Maybe that's why so many of you were ready to share your feelings about losing a pet when we asked.
Alex: I'm a little out of breath because I just got done at the gym, but I was listening to your podcast and it was just really timely.
Anna Sale: A listener named Alex lives in Illinois, and he adopted his late dog Nadia right after graduating from nursing school.
Nadia was the first dog Alex had as an adult, and she was with him when he met his now-husband, and also when Alex was diagnosed with cancer and went through treatment. Then late last year, Nadia was diagnosed with cancer.
Alex: I had always thought, um, it's a dog, I'm not gonna do anything, but I, I was that person that we're doing anything and everything to save this dog. We did her surgery, we did overnights, and then the pathology came back as cancerous. And um, she had a month to three months left after that diagnosis. And then, you know, watching her over that month just slowly deteriorate, um, we, we set a date. I had called the vet and asked for, you know, if we could have the weekend and we would come in on a Tuesday and, um, Monday night, she had a great day, she ate all of her food. It was almost like I had my old dog back and that night, my husband looked at me and he's like, I'm, he is like, tomorrow's gonna be a really hard day. And we all went to bed and then woke up that morning and she gave us the best gift that I could have ever have asked for, and she passed in the middle of the night. And knowing that we didn't have to make that decision and knowing that in a way she was still looking out for us after everything that she's been through with my husband, myself, she did not want us to make that decision, and she knew we would've struggled with it. We're still finding it hard because we sit there every so often and we'll just say, I miss her, or I wish she was here.

I'm the, I'm the one who wants to get a new puppy. But, um, my husband's an accountant and we're in January and he's just sitting there saying, I, it's busy season, we don't have time right now to raise a puppy. And as a nurse, I've, I've been with many families of patients who have passed, and you know, I have always told them like, make sure you grieve, take the time to grieve your loved one. And you know, it's gonna take time. And here I am completely ignoring my own advice.
(Dust Digger – Blue Dot Sessions)
Ashley: Everything in our lives reminds us of our Erik. Everything. It has slowly turned from being something that immediately brings me to tears, to something that brings a smile on my face.
Anna Sale: Ashley got Erik when she was in her 20s. She's 35 now, and lives in Bozeman, Montana with her husband. And over the years, Ashley ran more than a dozen half marathons and trained for all of them with Erik. When Erik was 10, they completed one of the only half marathons in the U.S. you can run with dogs in Oregon. It was their last half marathon together.
Erik lived to the age of 15, and it wasn't about a year before he died that he really started to slow down.
Ashley: He couldn't handle the hardwood floors in our house anymore, so we covered the entire house with rugs. And the stairs were really tough for him, so we would carry him up the stairs at night so he could spend the night with us and it became really tough. I travel a lot for work and my husband was almost beginning to resent that he had this duty of taking care of our dog while I was off for work, and I felt horrible about it.

And one of the last conversations I had with Erik, was please don't make us have a hard decision because I don't know if I have the strength to make that decision. And please, if you decide to go, wait until I am home. And he did. I was home for just a very quick weekend between work projects, and my husband and I went fishing, and I had settled him up against some pillows in the living room, and we came home and I walked in the living room and he was dead. And I just started screaming and crying and my husband ran in immediately to me and, and grabbed me and grabbed him and said, let me take care of him, let me take care of his body.
(True Shape – Blue Dot Sessions)
It was the last straw for me. I had had a very tough, very tough two years, um, with family and a multiple toll of things, and it was really the thing that tipped me over into a chronic depression. And in talking with my therapist, uh, we, we decided it was time for some medication and, and I am, uh, actually on the upswing despite sounding like this right now. But, uh, that dog was very much our child, and we lived our entire lives with that dog, our entire lives together was with that dog and trying to figure out how to orient our lives again without him has been really interesting and a struggle. All the rugs that were downstairs covering the hardwood floors, neither one of us will say anything about it, but one disappears every so often. Neither one of us says a thing. We both notice it, but we don't wanna make the changes too soon. His food bowl is still downstairs. Neither one of us will move it, or say anything about it. I'm sure one day it'll disappear just like the rugs have.

Flora: Um, Paw died, P-A-W, but with my accent, he sounds like Paul, uh, 10 years ago, more than 10 years ago, almost 11 years ago now.
(end of True Shape – Blue Dot Sessions)
Anna Sale: Flora, a listener in Brooklyn, adopted Paw, a large English mastiff, when she was 32. At the time, she'd never had a pet before, but her boyfriend recommended she get one.
Flora: I felt like I was too timid and as a photographer I just couldn't command the room. I didn't have the confidence, and having a giant dog like Paw, I really had to learn to be pack leader, and the Alpha, and he taught me so much. How to be confident, how to be kind, how to be forgiving.
Anna Sale: But then Paw was diagnosed with bone cancer, and died about a month later. That was over 10 years ago, and Flora has kept noticing Paw's absence, as she married her boyfriend, as they became parents, and then, as her marriage started to fall apart.
Flora: He was our glue for like our first couple of years because we had to learn to be better. He didn't let us fight. We had to learn to speak properly to each other because Paw would like stand in between us and I don't know when he died, I, I think we forgot how to be better. And when our kid came, we tried to be better, but we forgot each other, so now we're not together. So I don't know. I don't know how you feel better.
(TwoPound – Blue Dot Sessions)
Anna Sale: A lot of us don't know how to feel better after we lose a pet. When I asked you to share things that have helped you, some of you sent your favorite Mary Oliver poems, others sent recommendations for psychics and animal communicators, and one of you shared a YouTube link to Jimmy Stewart reading a poem about his dog Beau on Johnny Carson right after Beau died. Both men ended up with tears in their eyes.
Another listener, Liam in Pennsylvania, offered something spiritual. Liam's dog of ten years, Strider, died after being hit by a car two years ago, but the shock of such a traumatic loss is still with him. So he enlisted a friend to help him grieve.
Liam: We found him in an outbuilding on our property after he had died. And so the ritual is to get him out of that outbuilding and back into the house with us. And, um, I'm gonna do that soon. So maybe find a woo-woo friend and have them help you bring your dog's spirit back into the house. It's worth a try.
(end of TwoPound – Blue Dot Sessions)
(Four Count Alt Run – Blue Dot Sessions)
Anna Sale: When my family and I said goodbye to Jack, it was the small touches of ritual that I remember most fondly. We decided to spend the money to have a vet come over and euthanize Jack at home. The vet's name is Dr. Allegra. It was a Sunday afternoon.
Dr. Allegra: I remember your family. I know you had two little girls. I remember Jack and that he couldn't, um, wasn't able to walk.

Anna Sale: Mhmm.
Anna Sale: As we said goodbye to his body, Dr. Allegra asked if we'd like to keep some of his fur, and gave us two little bags with paw prints on them so each of my girls could have one. She also presented a little plate of clay, for us to make one last paw print, and then she stamped out his name in letters underneath. And there was also the way she wrapped Jack's body in a single white sheet before she and my husband took him out on a little dog-sized stretcher. It felt like she treated the whole procedure with the sacredness it deserved. So I called her a few weeks later to thank her, and ask how she learned to do that.
(end of Four Count Alt Run – Blue Dot Sessions)
Anna Sale: You took such good care of us and of him when we were saying goodbye. And, um, I imagine in your work, because you're coming into people's homes, um, at such an emotional moment.

Dr. Allegra: It is.

Anna Sale: And, um, I wonder if you could sort of just talk through like how you approach that first, sort of walking across someone's doorstep and saying, I'm here and, um, just sort of like, how do you think about what, being sensitive to the person who's invited you in and also wanting to manage it.

Dr. Allegra: You know, it is interesting because it's almost always the first time I've ever met the family. Usually I'll introduce myself and I'll just express that I'm sorry. I mean, this is such a sad situation in most cases. It's a very kind and loving decision, but it's devastating for the families. And then, a lot of times people will either say, you know, walk me through the process, or I'll kind of just start explaining, you know, um, how the process is gonna work and a big part of it is also reassurance that people are doing the right thing and that they're making a loving decision.

Anna Sale: I remember that, you're making me cry thinking about it, um, I remember like how much that was, that was something that I was like, the timing, and I remember how, how comforting it was to hear you kind of as like a mantra. I feel like you repeated it several times that, um, that this was a loving decision. And, scheduling the end when you do have that privilege is, it feels like a moral hazard to do it too soon. It feels, um, cruel, um, selfish as a, as a pet owner. Like, why am I doing this if my dog is not ready? Um, and it's hard to know when your dog, if your dog is ready, figuring out that timing. Do you find that, that, um, do you often have to talk through with people that question of when? When is the right time?

Dr. Allegra: Yeah. It's a very common thing that comes up. It's hard, I think when you're in the situation and when you, you know, it's your beloved pet that you've had for so many years and you maybe have, there may be sort of a slow decline. And then they'll kind of go up again and then down again. But each time it's getting lower and lower. And I think it's hard to see when you're right there in that moment. You know, from my perspective, pets, you know, they just, they really live in the moment. They don't have a concept of the future. And so it's, you know, extremely important that they have a really good quality of life. Not just, not just getting by, not just surviving, but actually finding joy in their life. They really teach us that, um, they're happy with just the simplest things, you know, just to be with you and just enjoying, um, whatever those things are that are joyful for them. When it gets to a point where, um, the quality of life is suffering, I don't think that there's a too soon because, we know that things are going to continue to decline, and we know something that they don't know, which is that, you know, eventually it's gonna get to a point where it's just not tolerable for them. And you know, there's a saying that it's better, you know, a week early than a day late. I think most people would, they kind of wish that maybe their pet would just go peacefully to sleep and not wake up. And a lot of times it doesn't happen that way. It may not be gentle. And so this is a way of making sure that it's peaceful for them. Um, and doing this work that I feel like has really brought me back to the heart of what I think every veterinarian hopefully goes into veterinary medicine for, which is honoring the human animal bond.

Anna Sale: Hmm.

Dr. Allegra: And really, you know, I feel like I'm doing that work that I was meant to do.

Anna Sale: I love the way you put that, that this is, uh, part of the reason you got into this work was to honor the human animal bond, and I certainly felt that. Um, and I feel so, I feel so grateful that you and, and people like you are, are there. Because it can be a lonely goodbye, you know?

Dr. Allegra: It's such a devastating loss. You know, there's, I think there's nothing like that relationship. They're just so happy to be with us and you don't have the same sort of, um, issues that you can have in human relationships, I guess. It's a complete kind of acceptance, and, and love. It's very pure.
(end theme for Death, Sex & Money)
Thank you, Dr. Allegra, and thank you to all of you that shared your stories of loving an animal and losing them.
Death, Sex & Money is a listener-supported production of WNYC Studios in New York. This episode was produced by Afi Yellow-Duke. The rest of the team is Liliana Maria Percy Ruiz, Zoe Azulay, Lindsay Foster Thomas, and Andrew Dunn.
Our intern is Baiz Hoen.
The Reverend John Delore and Steve Lewis wrote our theme music.
I'm on Instagram @annasalepics, that's P-I-C-S, the show is @deathsexmoney on Twitter, Facebook, and Instagram.
Thank you to Holly Hicks in Cincinnati, Ohio for being a member of Death, Sex & Money and supporting us with a monthly donation. Join Holly and support what we do here by going to deathsexmoney.org/donate.
And for all of us who are grieving animals, whether past or present, Flora did want to offer us a silver lining.
Flora: I mean, I have a new dog now, but it took a good 10 years before I, I, I was ready. Maybe wait a bit. You don't have to pick up dog poop for a while. I don't know. But you do you. I hope you feel better.
I'm Anna Sale and this is Death, Sex & Money from WNYC.
Copyright © 2023 New York Public Radio. All rights reserved. Visit our website terms of use at www.wnyc.org for further information.
Music Credits:
"Taoudella Rhythmic" by Blue Dot Sessions
,
"Jumbel" by Blue Dot Sessions
,
"True Blue Sky" by Blue Dot Sessions
,
"Dust Digger" by Blue Dot Sessions
,
"True Shape" by Blue Dot Sessions
,
"TwoPound" by Blue Dot Sessions
,
"Four Count Alt Run" by Blue Dot Sessions