Opportunity Costs: More Is Not More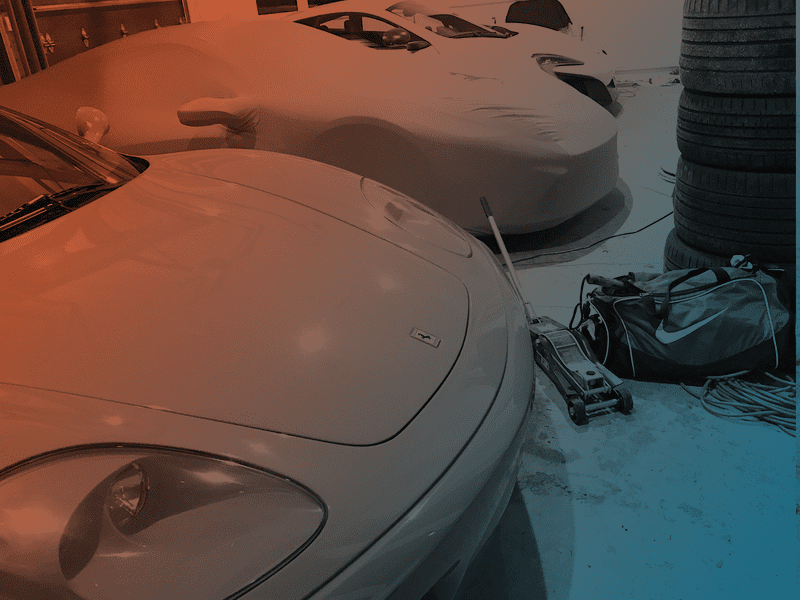 Transcript
AS: Is the word "rich" something that you would identify with?

Vik: Unfortunately and, I mean it's it's a mixed thing to say yes to that. Because on the one hand, I guess you're supposed to want to be rich. I think maybe once you are rich you maybe start to wonder about all the negative connotations that come with that.
This is Opportunity Costs, from Death, Sex and Money
A series all about class and money, which we think about a lot
And need to talk about more…
I'm Anna Sale.
About a month ago, we got an email from a college student named Nishant. He's a junior at Berkeley studying electrical engineering and computer science.
And as he gets closer to graduating, he's been thinking a lot about his family's class status.
Nishant: It took me a while to realize how well off my family was, and how rare that was, or how lucky we are, and that's something I guess kind of in hindsight I wish I had realized sooner.
Nishant is the oldest of three kids. He's originally from a large college town in the midwest...he didn't want to say exactly where. His mom works as an opthamologist, and his dad founded and runs a software company. Nishant told me he first got a sense of how much money his family has when he was around 8 or 9.
N: I think I was at a summer camp, and it was a summer camp that had like a, there was like a day camp option and a residential camp option. It was at the University nearby our home. And I remember, I saw that the residential camp was $1,000 or $1,200 a week and I thought, "oh wow that's a lot of money," and then Dad came to pick me up in a in a sports car, and then some of the people in the summer camp were like, "oh wow," like I think they said, "oh wow you're rich" or "oh wow that's a really expensive car," something like that.

AS: What kind of car was it?

N: It was a Ferrari.
Nishant's dad, Vik, was the one driving the Ferrari. He didn't feel that comfortable with it, either.
V: Well, my line is I'm just the valet parking this thing. That's how I tend to get away with it.
And recently, Nishant's noticed that he's trying to get away with hiding their wealth, too. That's why he wrote us. He told us in his email that over winter break, he was in Chicago with friends…
N: ...and I hadn't told my friends that we actually had a home in Chicago and so I had to kind of dance around the facts of that story.

AS: Fibbing a little bit.

N: Pretty much, yeah. I think I did kind of lie to my friends about that, and that's something I feel-- do feel kinda bad about.
Some of the ways Nishant talks--and doesn't talk--about their family's wealth, he learned from his dad.
N: When we were younger, that Ferrari, it's red, because of course it is, and -

V: Why else, is there any other color?

N: And uh we'd actually call it the red car and Dad would say, "oh I'm gonna take the red car out," or something like that. And so--

V: Well that was very very intentional. It wasn't just an oversight.

N: Yeah.

V: You know, it's a way of referring to this thing that has a lot of preconceived notions that come with it.

N: Yeah, I think that's a metaphor for kinda the attitude towards expensive things and talking about wealth.
Their family has always been comfortable financially, but not always this wealthy.
Vik immigrated from India with his parents when he was 14. Like a lot of his extended family, he went to medical school, but then decided not to do a residency. He founded a software company instead.
V: I left what was deemed, at least in my family and upbringing, a stable and assured upper class access by being a practicing physician to sort of try my hand at starting a software company. So I certainly wasn't motivated to do so because I thought that's the way to go make money, it's just something I found myself drawn to. Probably most people would have thought, you know what a silly career decision to, so to speak, maybe even might might've heard these words of "giving up on a good career," and "wasting time" and "taking on, potentially, debt and risk and uncertainty in the future to try to do this goofy software thing."

AS: Mmhm. Is that something someone said to you or something you heard in your own head?

V: Yeah I think Mom might've said that to me.
But Vik's gamble really paid off. He sold his company to a major global corporation, and the family got rich.
V: We have a a lot of financial security, well past anything that is reasonably needed, or frankly uh well past anybody's needs to satisfying any series of wants.

AS: That's in- that you say your available resources exceed what, what you could want? Is that what you're saying?

V: Yeah. You know, when you end up having capital that is more than what your monthly needs are, and it exceeds what maybe your annual needs are, umm… you start to go after wants and luxuries.

AS: Nishant, how does money work for you right now as a college student?

N: So my parents pay for tuition and they cover my expenses at school, and I work as a student employee for the university because I'm a teaching assistant. And I've also had some internships in the past and I'm saving that money. My earnings basically go into savings.

AS: So you're working but it's it's creating a cushion for yourself -

N: Yeah.

AS: -because you have, you've got the support of your parents? Do you have a, do you have a credit card from your parents?

N: Yes.

AS: What are the rules about that?

N: Uh, I don't um, I guess maybe my dad will correct me if I'm wrong here, but I don't think we have firm, we don't have a firm number on budget or you can only spend so much, or there's this much a month or something like that. It's more I think my parents trust me to be responsible and that definition of responsible is I guess kinda implied and so it does...it's implied basically, you know, by seeing what my family spends money on when we're back home, and not being... not being too ridiculous with things.

AS: So what does that mean like if you need to buy a sweater? What, what's an appropriate budget for a sweater?

N: I've spent a lot of money on sweaters. Um... probably dollar amount under um... $300 dollars? But something my uncle once said, that when they were kids I think they used to shop at, I don't know, Kohl's, or Macy's or like a, a department store and always go to the sale section and look for things.

V: Kohl's or Macy's? You gotta be kidding me. K-Mart or JC Penney's.

N: Oh ok. So I guess that's maybe something that I try to do, even if I'm buying expensive clothes is try to find still good deals on kinda high quality nice things that I can appreciate

AS: And Vik , if I, if I learned like the details of your life, like how you spend your time, what kind of airline seats you sit in, does it look modest, or can you tell that you have, you're wealthy?

V: Well, I probably walk out of a home that's much, much larger than average. I probably drive into work in a car that's above average. But that's, that's about 10 minutes of experience and then I spend somewhere between 8 and 12 hours of the day sitting in an office that's not an office, it's a shared workspace with everybody else.

AS: How many homes do you have?

V: Um, I want to say six.

AS: Did you say "I want to say" because you're not quite sure?

V: I try not to remember.

AS: How many people know how many homes you own?

V: Just the family. Well, until now.
Coming up…why Vik thinks having this much...isn't always a good thing.
V: You find yourself having to be less transparent and less honest. You know, you aspire to be an honest person and speak truth and, then you find that this thing can actually be the very reason that you're finding yourself being less truthful.
--
Vik and Nishant's family experienced a major class shift: from having a lot...to REALLY having a lot. But their story is not the norm. Overall, social mobility in the U.S. is declining. A 2016 study found that in the last thirty years, it's become increasingly likely that you'll end your career not far from where started, income-wise. The likelihood that you'll move up... that's gone down. That's true at all income levels.
But a lot of you did tell us about the discomfort you've felt when you moved up class-wise...regardless of where you were on the income spectrum when that happened.

Holly is a 26-year old listener from Salt Lake City. She sent in a voice memo about growing up in a family with 10 kids and not much money.
Holly: I always knew I was poor. I looked, I smelled different than the other kids at school, and I always knew I was one of the poorest people.
Her husband grew up solidly middle class, and together, they make more money now than Holly's parents ever hoped to...but she says, it doesn't always occur to her that she can actually spend that money.
You don't think about buying a better coffee machine. You don't think about buying a better jacket. You work with what you have until that doesn't work anymore, and you literally cannot fix it or do anything about it. And then you replace it. I'm always surprised by the things people who live either falsely or truthfully in a middle class life, the things they spend money on. And the things I find myself spending money on, are still shocking to me.
On the next-- and last-- episode of Opportunity Costs, I talk with a 73 year old Vietnam Vet, who's moved up and down class-wise a lot...and is OK with where he's landed.
EM: Um I I think I'm 21:20 I'm socially lower-middle-class, economically uh a bit better than that or at least I was, now I'm retired.

AS: What's socially lower-middle-class mean?

EM: Means the people I hang with. All my friends are bikers and things like that so yeah I don't uh I don't aspire to move up.
--
This is Death, Sex & Money from WNYC. I'm Anna Sale.
At Berkeley, Nishant is on one of the most economically diverse campuses in the country. It made him curious to find out just where his family fits, class-wise. He did some Googling, and he confirmed it: they're in the one percent.
N: I don't know a couple, two three years ago I stumbled across one of those calculators that's like what is the one percent in your state. And I just wanted to see kind of what that number was. I'd also seen that a lot of people think - far more people think they are in the middle class than are actually in the middle class, particularly on the upper end. And then I was kind of wondering also, you know, is it accurate to say that my family is upper middle class or not, and so I figured I'd check. I guess I'm pretty clear about saying upper class um and not maybe hedging or something.

AS: Mmhm.

N: I think there's something that feels better about saying, "oh we live an upper middle class lifestyle," but that just might not be accurate.

AS: Vik, how have you, how do you think about what you want to communicate to your son as he turns the corner, nears the end of college, graduation - what have you told him about what your wealth is going to mean for his financial stability as an adult?

V: I'm not sure we've talked about it other than indirectly. You know, we've met with investment advisors and for a long time, they keep saying, "you know if you're not careful, the government will take half of this," and I'm not even convinced there's anything wrong with that. Um it'll get redistributed, but yes, to the extent we are organizing around it, it would be in the context of childcare, health, and education. Those are the three permitted uses of the excess resources.

AS: Did you know this Nishant?

N: Um, I knew about kinda saving for education um but not the, not a broader vision or kinda plan.

AS: Have you wondered?

N: I have. Um, and that's been an interesting thing to think about in terms of my own future goals. The plan for after undergrad for me is to pursue a PhD and then hopefully go into academia, um and there's some American dream kind of pressure that each generation you do better than the generation that came before you, and you make more money and you have a more financially stable lifestyle and, I don't know, your house is bigger and you have one more car or something like that. And I think it would be-- I would have to get very, very lucky, and I would have to focus on making a lot money to be able to accomplish that, and that focus is not one that I want to have.

V: Well, you know, for us that's the best use of the excess resources is for Nishant to be able to do exactly that. Because I think it would be a severe waste to try to bring another dollar into the family wealth pot as as the reason to go do something. It would be horrible to have the option of how how they want to spend their time be closed to them because they gotta meet this other high financial bar of income.

AS: And you worry that you've created that high bar? That you've created that burden by the amount of money that you've made.

V: I--yeah you can't avoid it. It goes with the territory. It's one of the tradeoffs. Um, it takes active energy to not feel that pressure.

AS: When do you feel that pressure? I imagine-- I mean do you feel when you're socializing with other people who've done quite well, with other wealthy people, does that sense of competition kick back in?

V: I think for me, it would. If anything I think, you know, my wife helps make sure that we kind of don't spend our time all there, and that environment doesn't bring out the best in me, as she puts it. Because it is that competitive spirit that starts to come in and sort of the you know suddenly the Jones' are the billionaires next door kind of thing because you worked hard to get next door to them.

AS: Uh huh. And she's pinpointed that for you it doesn't bring out the best in you. So she wants to help control that social environment.

V: Yes.

AS: How do you two talk about giving away money?

V: Well, you know, I guess Nishant told us, "You know, if this tax reform thing goes through and this serves as an advantage to you, every one of those dollars has to be given away right?" To both my wife and I. So sometimes we talk about it very explicitly.

AS: Huh, and did you think that's a fair principle when your son said that to you?

V: Totally, actually yeah.

AS: Did you know that you were shifting your dad around Nishant?

N: Uh, I certainly have been trying. I had a sense of that, yeah.

V: And my wife-- you know we talk about the notion of giving away money isn't easy either. That's a... you know, some of the coolest things that have happened is how to do that one with grace and for things that maybe matter to you. But maybe it shouldn't be things that matter to you, maybe it should be things that are most needy out there. But we we largely have tried to give away most of these things as anonymous donors for the last 15 some years.

AS: Oh really?

V: Or 20 years.

AS: 'Cuz it's less complicated?

V: Um, it's not just complicated, it's a way to think about understanding yourself to say, how much of this giving is ego driven, to say I wanna be on the platinum sponsor recognition plaque, or am I doing it because I actually, this issue resonates with me? And so, at least for my wife and I, giving anonymously is a great simple way of focusing on the real thing. You know, people of a certain class, it's no different than a red car, it's the biggest giver in the community merit badge.

AS: Nishant, how do you think going forward you're going to balance social comfort with um with being honest about about the kind of wealth that you come from?

N: Hm. Well I would say situations like the the uncomfortable uh, the uncomfortable discussion with my friends where I kinda, where I did kinda feel like I was lying to friends, that doesn't happen all that often. And I try to be pretty, pretty honest about that and appreciative, pretty much so long as it wouldn't be something--maybe where where honesty wouldn't be something too ridiculous like saying there's a whole other property that I haven't told you about.

V: But in some ways, one can go overboard. It shouldn't be an issue and one can overcorrect and be overly self-conscious about this thing which is, I think it's-- it's just stuff. It it's literally circumstantial. One shouldn't walk around thinking, '"Oh, I'm from privilege," or "I have this or that," and I think that's what you're you're kinda saying is it kinda doesn't come up.

N: Well I think I'm trying to--I'm trying to avoid people thinking of me that way. I think that's the primary thing, is that someone doesn't, that someone maybe who doesn't know me that well or something doesn't think of Nishant as "that rich kid blank...something." And that's...I think the thing...that's the thing that makes me uncomfortable....

V: Sure.

N: ...and that's what I--that's the thing I'm maybe trying to avoid.

AS: And Vik, it's interesting to me that you... you've become wealthy through your own work, and through what you've earned and you still seem to have quite an ambivalence about it.

V: It's hard, because I think you're putting your finger on an interesting tension. When you, when you think - you know especially the American ethos maybe of the self-made man or self-made woman, I think we celebrate that. And I think I, along with most people, subscribe to this idea. You work hard and you go out there and you know potentially good things happen, I think all of that is good and well. You know,I immigrated here and it's almost like a fairytale kinda thing. And I was thinking about this,that you know in fairytales it's a little easy because, you know when Cinderella gets ahead so to speak, it's always Cinderella's surrounded by mean step sisters and a mom and an environment that wasn't helping and it was unfair. So when you arrive upon some really awesome destination, you're supposed to sorta go, "Well they deserve it, and the other people were mean." And I think the reality is that at least in our case, or my case, you know, you find yourself here but along the way there weren't mean people, in fact it's because of all the people that were around you that you got here. And not everybody's at the same place.

AS: Hm.

V: And so you, you're left wondering about that.
That's Vik and Nishant, a father and his son.
This series "Opportunity Costs" is produced in collaboration with Buzzfeed News. All this week, you can read personal essays and hear conversations with our listeners about class and money in America today. Our website is deathsexmoney.org/class.
Death Sex and Money is a listener-supported production of WNYC Studios in New York. I'm based at the Center for Investigative Reporting in Emeryville, CA. The team includes Katie Bishop, Anabel Bacon, Emily Botein, and Andrew Dunn. Thanks to Dan Dzula for his help on this series.
Our interns are Catherine Xu and Angely Mercado.
The Reverend John Delore and Steve Lewis wrote our theme music.
We're @deathsexmoney on Facebook, Twitter and Instagram--go find us there.
Vik still has that Ferrari he drove to Nishant's summer camp. But he thinks a little differently about it now.
V: You don't even realize that you don't need something until you have it.

AS: Wait, you don't realize you don't need something until you have it?

V: Yeah. It's the saddest thing, that,you know, a lot of these things for many of us who thought maybe more is more, there's a point at which more is not more. And that point isn't some absolute amount, it's a way of thinking. You know, you can have one red car and the second red car doesn't give you the same joy as the first one.
I'm Anna Sale and this is Death, Sex & Money from WNYC.
Copyright © 2019 New York Public Radio. All rights reserved. Visit our website terms of use at www.wnyc.org for further information.
Music Credits:
"El Tajo" by Blue Dot Sessions
,
"So It Goes" by Podington Bear
,
"Low Light Switch" by Blue Dot Sessions
,
"Mineral Still" by Blue Dot Sessions
,
"Warbled Reflections" by Podington Bear
,
"Yours and Mine" by Ladies English School