Opportunity Costs: Friendship and Fertility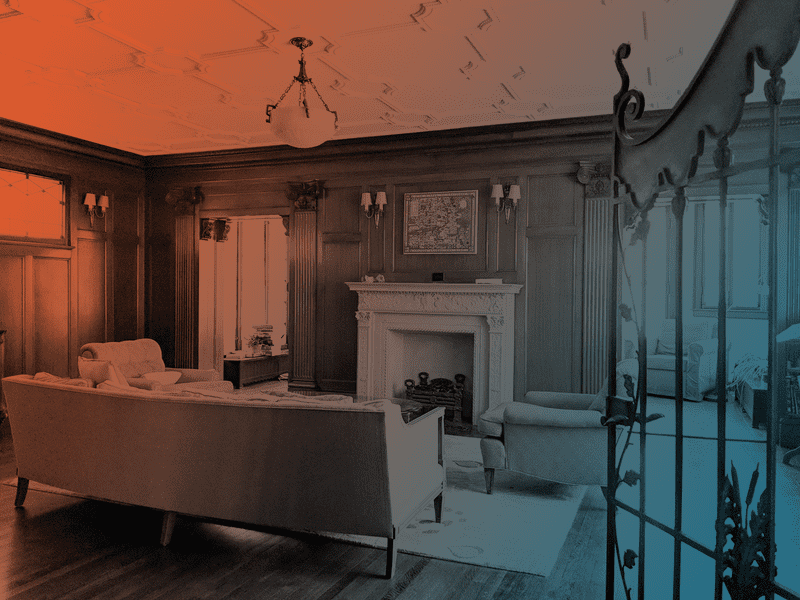 Transcript
Anna Sale: Are you a parent?

Christine: No. Mh hm.

AS: And how do you feel about that?

C: Oh I think it sucks.
This is Opportunity Costs, from Death, Sex and Money
A series about class and money, which we think about a lot...
And need to talk about more.
I'm Anna Sale.
Christine is 42 and lives in Chicago with her husband. They both work in the theater business...she paints sets and backdrops. And they make enough to get by, but not enough to have much in reserves. Christine really felt that when she was trying to get pregnant and having a hard time.
C: Even just to get to the point to figure out why it was that we were having problems was thousands of dollars later.
AS: And how much did access to money - how much did you think about that when you were dealing with infertility?
C: All. The. time. All the time. I mean it affected everything. It was like, we were paying everything of our pocket. And there was a large part of me that felt like, you're just going to keep telling me to keep trying naturally because you know I don't have any insurance. And we tried for seven years. Almost eight. Yeah. Yeah.

AS: Seven years is a long time. That's a long time.

C: Yeah.
We met Christine through her best friend, Cat. Cat wrote in to us when we asked for stories about when you've felt most aware of your class.
Cat: What prompted me to write I think is that this a question that I've been waiting like I feel like really literally 20 years for someone to ask.
Cat and Christine met in college. They both moved to Chicago after they graduated. Cat has two kids now, but she and Christine both struggled with infertility. And that's when their class differences really became clear, and painful. Because Cat had more money, she had more options.
Cat: I do, I feel this sort of guilt about kids umm, and I know that she knows about that. We've...we've talked about that before.

AS: And when you said you've been you've been waiting for 20 years for the question to be asked, does it not come up directly in conversation?

Cat: Um money comes up but that's not really the same thing as social class. Do you know what I mean? (AS: Mh hm). Like social class as a whole is such a such a broad and I think bigger topic, that it's access to money but it's also it's access to privilege, it's it's access to more privileged people, it's access to, you know, I don't know—using the right salad fork, you know? That it's not just money.

AS: And how do you define - how do you self-identify class-wise?

Cat: My husband and I were talking about this last night. We classify ourselves as upper middle class.

AS: And where do you think Christine falls?

Cat: [Sighs] It's hard. I think - I think that her her background is working class. And currently she straddles the working and middle class. I would say.

AS: Do you feel guilty about money when you're with Christine?

Cat: All the time.

AS: All the time.

Cat: I mean all the time might be a slight exaggeration. But I'm always aware of the fact that it's just the luck of whose hoohoo you came out of and how much that predicts, right, for the rest - for the rest of your life.

AS: Whose hoohoo. [laughs]

Cat: Yeah. [Laughs] Hoohoo. Did I mention I went to graduate school for that language?
Cat has a PhD in sociology. But unlike now, when she was back in college, she didn't really think much about how different her background was from Christine's.
I asked Cat if we could talk to Christine together. When Christine got on the line, she told me she felt their difference as soon as they met.
Christine: I would do things like, okay, I'm going to go do my work study job and then I'm going to go to my fast food job and then try to maybe squeeze in like, oh I'm gonna clean this person's house. And though Cat did work while she was in school, it was like, okay, now we're going to go on spring break! And I'm like, oh sorry, I've got to work.

AS: Cat, was that ever - did that ever feel like a bummer?

Cat: Well, you know, yes it did. Certainly it was - Christine brings the party wherever she goes. So of course it's always a bummer when she can't come.

Christine: Booya.

Cat: But I don't know, I hadn't really thought about deserved or undeserved access yet. Right? At 20.

AS: How do you how do you self-identify Christine? If I were to ask your social or economic class?

Christine: Oh man. I would say now, um close to middle class, maybe lower-middle class. And growing up, definitely poorer class.

AS: And how do you think of Cat?

Christine: Um you know she has, uh, she has a really great background. You know her parents both worked and had, maybe not always money, but gradually earned it as she grew up. And I would say now she's definitely upper-middle class.

AS: And this is a big question, but Cat, when you think about what's the most uncomfortable dynamic when you have a very close friend who's in a lower class than you, what do you think of?

Cat: [sigh] The most uncomfortable thing for me is that sometimes - is my own like kind of off-the-cuff frustration about talking about money. Like, you know, we took my kids on a road trip a few weeks ago and, you know, so I had gotten like an Airbnb for us and we rent - you know we took my car and stuff. And I didn't really...I just, I didn't - I set it all up without thinking about it, right? And then Christine said, how much am I going to owe you for this? And I didn't - and just the first thing that popped in my head was like, I don't know Christine! We'll just figure it out. But it's those sorts of things where it's like I can immediately check myself and realize that that is - I have a privilege not everyone does of not having to worry about it. Right? So for me that's the most uncomfortable part is that sometimes that I have to check myself and then I feel bad that I do.

AS: Christine do you ever feel - does it ever feel awkward when you're figuring out who's going to pay when you're doing things together?

Christine: Yeah sure. I mean it's - it can be. It has been. You know sometimes it's like, oh my God what are we doing? I - you know. There are times when I have to say, okay, I know Cat wants to hang out. Do I have the $40 to walk out the door today? And that's more on my end and less about Cat. But there are definitely times when I'm like, okay, I don't know that I can afford that right now.

AS: I want to ask you about the kinds of families that you've built in your adult lives and how class has been a part of that. How much, when you were thinking about whether to become parents, how much did you two talk about that?

Christine: Oh man. God, Cat I don't even know how to answer that. I feel like we talked about so many times like not - even before Chicago. You know, like when I was engaged to a guy who is not my current husband. We ended up not getting married. And I think at that point—Cat correct me if I'm wrong—but I think at that point there was almost a fear on Cat's part, and I think to be fair, some of my other friends and family members that were like, no Christine you can't do it, you can't have kids yet. You're going to get married and get pregnant and then that's just it, that's just going to be your life.

Cat: Yeah that's right.

AS: How old were you?

Christine: Um (Cat: 22?) 22, 23. Yeah.

AS: And Christine in that moment, is that a life that you felt like you wanted or no?

Christine: I did. You know I really, um I really wanted what I would have thought of as—at that point—the quote unquote like normal family. The two parents, couple kids. The house. The car. The, you know, whatever that looked like at the time.

AS: And Cat encouraged you not to.

Christine: I wouldn't say encouraged me not to. But definitely let her reservations be known, like -

Cat: That's fair.

Christine: You know, there's more of a world out there.
Coming up…what Cat and Christine's friendship looked like as they both struggled to get pregnant. What they couldn't talk about...and could.
Cat: She has a family that's like rabbits. That they have babies all the time.

Christine: Oh my god. That is no shit. Like you look at somebody in my family sideways and they are like insto-pregnant. It is not untrue.
—
For the last few months, we've been asking you to tell us when you've felt your class status. Our thinking was, class is one of those things that can be hard to describe, but you know it when you feel it. Especially in relation to other people. More than 400 of you sent in emails and voice memos with your stories, and with your definitions of what class means to you.
To me, class is a sense of pride or shame.

Class isn't about choice.

Class is a constantly moving target in the United States of America.

Class is bullshit.

Class is the things you do and don't have access to.

As well as your ability to rebound from inevitable setbacks.

I think class is the type of thing that people can sort of smell it on you.
There is so much wrapped up in your class stories—how you fear you're perceived, whether you feel safe, what feels possible for us. That's why we're calling this series Opportunity Costs.
These stories are about more than money and are all very specific to context. So we decided to go deep with five conversations. All this week we'll be releasing an episode a day. Watch for them in your feed or go to deathsexmoney.org/class. There you'll see a link to Buzzfeed News. They're also running a series of essays and reported stories about class in America out this week.
One more thing—for fun, we're also building a playlist with the songs that you feel like represent your class status. So far, we've gotten some really good answers… Opportunities by the Pet Shop BoyRecession Blues by B.B. King, Poses by Rufus Wainwright, What About Us? By Pink, and Keep on Keeping On by Curtis Mayfield…Go to deathsexmoney.org/class to join in. I can't wait to listen to this playlist.
On the next episode, Ramal Johnson, a student who worked double-shifts at two retail jobs last semester to cover his rent.
R: When I think about money, I think about how much I need to survive.

AS: What did you picture your life being like when you thought about what it would be like to be a PhD student at Howard?

R: Not like this.
—
This is Death, Sex and Money from WNYC. I'm Anna Sale.
AS: How often do you all hang out socially?

Cat: On the whole, do you think, what twice a month Christine?

Christine: I would say at least.
But there was some distance between Cat and Christine in the years after they both got married and both were dealing with infertility. After Cat lost a pregnancy and started looking into adoption, Christine had a miscarriage and didn't tell Cat.
Christine: We didn't talk to most of our family and friends about it.

Cat: She had her, she had her cards close to her chest. I didn't even know that they were thinking about trying at the time.

AS: Cat, when you were adopting your first child, because money was involved in that process, did you feel comfortable talking to Christine about that?

Cat: I think that...we talked about it but it wasn't within the context of how much money it cost.

AS: Were you curious, Christine, how much money it cost?

Christine: Um you know, I would assume it was you know 15, 20 thousand dollars at least just from other things that I've seen online because my husband and I when we were talking about the idea of you know if we can't have kids naturally what would it take for us to adopt. So I have a ballpark idea.

AS: And Cat, was that about right?

Cat: It ended up being 30… thousand.

AS: And like, Cat to be in your position of going through the painful experience of losing a pregnancy and so wanting to become a parent and also knowing that your best friend has struggled as well. Just how did you how did you think about that and how did you think about how that related to the kinds of resources you had access to?

Cat: I have thought about it a lot like 'cause my husband and I also it took us a while to get pregnant for that initial pregnancy. Like, three years I guess. So, right - so three years. You know now it doesn't seem like that long. But at the time seemed interminable, right? And all the like getting invited to the baby showers and everywhere.

Christine: Ugh.

Cat: Like everywhere you turn someone gets knocked up and that kind of thing.

Christine: My god isn't that the truth. [everyone laughs]

AS: So it was also a place of connection for you two.

Both: Yes.

Cat: For sure.

Christine: Oh yeah.

Cat: For sure and then but when I think about the fact that Christine felt that the entire time that I felt it and then and then since I've had kids.

Christine: Yep.

Cat: But then we got the call about our son on a Friday to say you can pick him up Monday. And that night that they called about my son was my birthday. And so not to reveal too much about myself but I got pregnant that night.

AS: Holy. That's a lot.

Cat: Holy cow.

AS: Irish twins.

Cat: Yeah. How about it?

Christine: Yeah.

Cat: And so um I would also say that the shock and awe that came along with having a 10 month old and a newborn did not lend itself immediately to thinking about Christine.

AS: Christine did you struggle with resentment during that time in Cat's life?

Christine: Oh yeah absolutely. I mean but there was a part of me that also knew that like she didn't know she didn't know, because we hadn't told her. I hadn't told her. It wasn't until well after I'd had a miscarriage that I had finally talked to her about it. But it was especially hard because she is my best friend to see her have the kids that she has now. You know one through adoption and one through natural birth and they're both beautiful and amazing and uh, you know, I wouldn't want to - I didn't want to make her feel guilty about that.

AS: So you had to remind yourself that Cat didn't know, when you would feel resentment during that time. Did that work to sort of neutralize it for you?

Christine: It did. Yeah.

Cat: That and bourbon.

Christine: Well yes that and bourbon. You know because I can clearly remember like Cat when you called me the day that you were like, "Okay, so...by the way, I'm pregnant!" And I was like, "Wait, what?" And I was like, "Hold on," and I think I may have said, "Hold on, I have to pour myself a drink."

Cat: You absolutely did. Yeah.

Christine: So that drink wasn't just for like the shock and awe. But also to be like okay, Christine just, you know, chill out because none of this has to do with you. It's about Cat right now and that's okay.

AS: Hm.

Christine: It's because it's like, okay, so let me get this straight. Like, she's adopted a kid, they bought a house, they're pregnant. Okay. Like, there's a whole lot of money wound up in that, and a whole lot of happiness. And I didn't have either one of those at the time.

AS: Hm.

Christine: But you can't, you can't say that to someone who you know has struggled really hard herself to get those things.

AS: Has Christine ever said that to you in those words Cat?

Cat: No.

AS: Do you want to say anything?

Cat: Just it's - I don't know. There's...No. I love you. There's nothing else to say.

Christine: I know. I love you too.
AS: You know, I've been talking to you about money in the context of your very long friendship. But for you both, like how how present is the subtext of class and money in your friendship do you think? Like, how much management does like little twinges of guilt take or little twinges of resentment? How present is that?

Christine: Hm, you know I would say that I think over time, over the years I have just kind of let go of a lot of things. Let go of of trying to compare or keep up or if there's a moment where it's like you know there will be little moments where it's like, oh of course Cat can do it because she can afford that and I can't and that's okay. You know, like you just get to a point where you - or where I just let go. And say, it's okay because there shouldn't there shouldn't be any guilt on her part about the things that I can't do because I can't afford them. You know and so why bother concerning not only her with it but also myself after a while? Like okay, great. Like you want your best friend to have this awesome life. Of course you do.

AS: I mean it is - I'm just thinking, it's kind of remarkable that you met when you were college students, and your lives look pretty different now. But you still sound - there's such an intimate, close-sounding friendship. You can hear it. I mean does it feel like that?

Christine: Well she's pretty awesome. [Laughs]

Cat: I feel like now, I value our friendship so much. But I also now really, really value Christine's role in my kids' lives. They wouldn't be as cool without her.
That's best friends Cat and Christine in Chicago.
This episode is part of a series on class called Opportunity Costs, and it's produced in partnership with BuzzFeed News. To read and hear more, go to deathsexmoney.org/class.
Death, Sex & Money is a listener-supported production of WNYC Studios in New York. I'm based at the Center for Investigative Reporting in Emeryville, California. Our team includes Katie Bishop, Anabel Bacon, Emily Botein, and Andrew Dunn. Thanks to Dan Dzula for his help on this episode.
Our interns are Catherine Xu and Angely Mercado.
The Reverend John Delore and Steve Lewis wrote our theme music.
We're on Facebook, Twitter, and Instagram! Find us @deathsexmoney.

AS: What are you gonna do now?

Cat: Oh we're meeting for a drink afterwards. And I said - I was telling her, we were texting back and forth before I came in and I said I don't want to go to this one bar. And she said no, I've already cried at that one. And so we were laughing about what if we made a map of all the bars we've ever cried at together?

AS: [Laughs] Wait do you think you'll cry? Is tonight a crying night?

Cat: We weren't sure. We didn't know what was going to come up. If it was going to dredge up anything today. You know, we wanted to plan for it.
I'm Anna Sale and this is Death, Sex and Money from WNYC.
Copyright © 2019 New York Public Radio. All rights reserved. Visit our website terms of use at www.wnyc.org for further information.
Music Credits:
"Yours and Mine" by Ladies English School
,
"El Tajo" by Blue Dot Sessions
,
"Two in the Back" by Blue Dot Sessions
,
"Mineral Still" by Blue Dot Sessions
,
"Low Light Switch" by Blue Dot Sessions
,
"Relinquish" by Podington Bear