Hold On: How to Support our Teens' Mental Health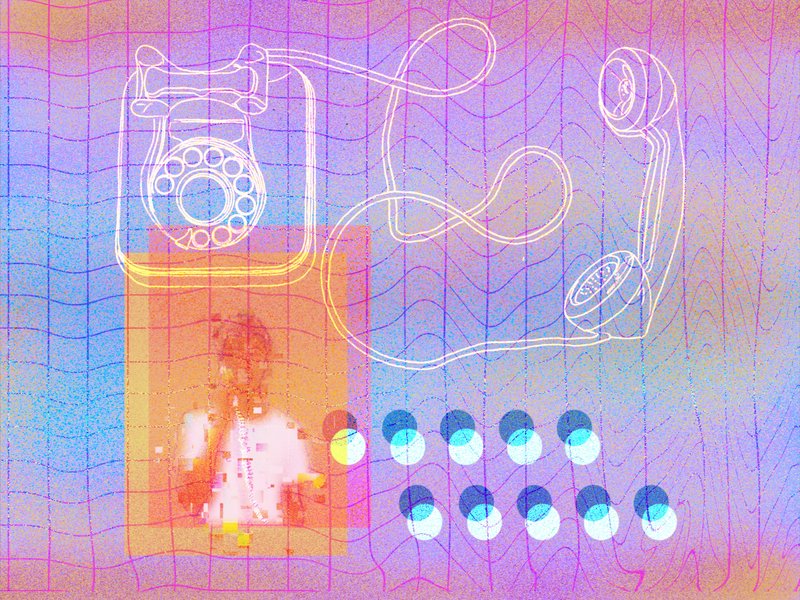 Transcript
Anna Sale: Hey, it's Anna, and you're getting this new episode on Saturday… it's not a mistake! We meant to do this. We are dropping two episodes a week for the next three weeks to share a special series we're hosting about our mental health.
It's called Hold On, and we're working with our colleagues at WNYC and public radio stations across the country to talk together about mental health, share your stories, your questions, and your frustrations with the mental health care system, and also what's worked for you.
This episode is all about teenagers and the troubling statistics about American adolescent mental health, and how they're showing up in your families and communities.
Here's what we heard from one Death, Sex & Money listener who's a Physician's Assistant in an Emergency Room California.
Listener:  What I've noticed, as a trend in the last few years is just the large amount of teenagers that are coming in in crisis and we're suicidal or having their first psychotic breaks or problems with substance use and sadly, the system for adolescence is just not built up.
In this episode from Hold On, you'll hear us talk more about the frustrations of navigating mental health care from a lot of people who love teenagers, and calls from teenagers themselves. I hope you enjoy it, and if this resonates with what you're noticing in your communities and families...please share the episode, or the list of resources we have a link to in our show notes. You can also be in touch with more questions or stories to share by emailing us at deathsexmoney@wnyc.org.
Here's the episode.
—
["Waiting" by Crowander starts]
Anna Sale: This is Hold On. A live national call-in special about our mental health from WNYC and the Death, Sex and Money podcast. Thank you for joining us. We are on public radio stations around the country this month of May, which is Mental Health Awareness Month, to talk together about the state of our collective mental health, where you've gotten help, where the system is letting you down.
There's a lot we're going to be digging into, from finding a good fit with a therapist, to mental health at work, to the barriers to good, continuous care, including for those of us with profound mental illness.
["Waiting" fades out]
In these specials, I'll be joined by mental health experts throughout to respond to your calls, but the real focus of these conversations is to hear each other's stories, to bring them out of the shadows of late night googling TikTok videos you watch by yourself, and just shake off a little more of the stigma and shame that some of us carry around about mental health challenges right now.
This hour, we are going to talk together about teenagers and with teenagers about how we can take better care of their mental health. According to a CDC report from February, nearly three in five US teen girls felt persistently sad or hopeless in 2021. That was double the rate of boys, representing a nearly 60% increase and the highest level reported over the past decade. And nearly one in three seriously considered attempting suicide up nearly 60% from a decade ago. That CDC report also found that more than half of LGBTQ+ students had recently experienced poor mental health, and concerningly, that more than one in five had attempted suicide in the past year.
These are scary statistics and this is happening at the same time when culturally parents and older loved ones are maybe more emotionally attuned to teenagers, perhaps so much so that they try to prevent or protect them from uncomfortable or painful feelings.
And that balancing act of knowing when to get help and interventions and when you might be trying too hard to protect your child, that's one of the main areas of focus of Dr. Lisa Damour's new bestselling book, the Emotional Lives of Teenagers, Raising, Connected, Capable, and Compassionate Adolescents.
She's a child psychologist, the author of two other books about the emotional lives of teen girls, and she's also the host of a podcast, Ask Lisa, that I have found to be very helpful to listen to as a parent. So let's talk together about the mental health of teenagers for whom, as Dr. Damour says, intense emotions is more a feature than a bug.
So let's start with a big question. How do you know when you need to bring in extra support? Dr. Lisa, when do you know that your teenager needs more, more available resources, needs some professional help?
Dr. Lisa Damour: Important question, and thank you so much for having me join you tonight. So as you quoted for my book, in teenagers, powerful emotions are a feature, not a bug.
And that can make it confusing for parents to know or caregivers to know when they should be worried about their teen. So there are a few things that I think we can point to that are indications that it's time to take very seriously what's happening with a teenager's emotional state in terms of seeking additional help.
One thing we wanna watch out for is if a teenager's mood goes to a concerning place and stays there. So we fully expect teenage moods to go up and down. They always have–ours did, today's teenagers do. We don't expect a teenager's mood to become very low, to become paralyzed by anxiety, or for them to be very, very angry day over day.
So if mood stays really for, you know, two to three days, don't wait too long in a place that is very concerning. That's a place where we wanna bring on some extra help. The other thing I want us to watch for is what I call costly coping, which is when a teenager's coping with distress, but in a way that's gonna come at a cost.
So they're abusing substances or they're tearing at the fabric of relationships, or they're turning against themselves. They're not taking good care of themselves, they're engaging in self-harm. And then of course, if there's any worry about suicidality, that of course is when it's time to get immediate help.
Anna Sale: Thanks for that answer. And I wanna mention, we've mentioned suicide just already a few times in this hour so far. You can go to wnyc.org/holdon to see available resources. And of course, there's 988, the mental health crisis line, if you or someone you love is in a mental health crisis that will connect you to mental health people, trained operators who are trained to deal with mental health interventions, and also to help you learn about the resources available in your area. Dr. Lisa, I want to ask you specifically about a negative coping mechanism that anecdotally in my life, I've heard come up somewhat regularly in a surprising way that feels different from when I was a teenager, and that is the idea of not going to school, resisting going to school, chronic absenteeism.
And I'm wondering if you have noticed, is that something that is a trend post COVID pandemic, post remote schooling? Are you, are you aware of more teenagers being resistant to showing up at school?
Dr. Lisa Damour: Yes. Actually, what you're describing is a trend that I am hearing anecdotally across the board, across all different kinds of school districts. I'm hearing it nationally, where you know, superintendents, principals are saying to me, kids just don't come to school. Like we have a huge number of kids who are, and they'll use different language depending on the area, truant, chronic absenteeism, heavy school avoidance, and, you know, the CDC numbers that you were quoting, which are so harrowing, are very, very important.
But they actually covered from 2020 to 2021, and what we're waiting to find out is new data about where students stand now, but one thing I can tell you is happening now is that kids just don't go to school as much as they used to, and it's very concerning.
Anna Sale: And do you understand that as a symptom of mental health distress?
Dr. Lisa Damour: Yes. And there's different reasons why kids don't go to school, but often it is that they are feeling very anxious about school. And one of the key principles in psychology, and this is one of those areas where there's really no controversy in our field at all, is that avoidance actually feeds anxiety.
Anna Sale: Hmm.
Dr. Lisa Damour: And the way this works, actually makes it worse. And the way it works though is in the short term, it makes things feel better. And so we imagine a young person who, for any number of reasons may feel uneasy about going to school, whether they feel behind academically or socially, or they are feeling anxious for some reason, that just makes it hard to think about going.
So if they wake up in the morning and they think about going to school and they start to become very, very anxious if they are not made to go to school, if the, you know, adult on the scene is like, don't worry. It's okay. You don't have to go. The immediate effect will be that their anxiety drains away. So we call this a reinforcing experience.
And then the secondary effect of that avoidance is that whatever worries they had about school are now sort of sealed in amber, whatever they imagined was gonna be so bad goes unchallenged because there's no competing information. And so it actually stays scary even though they don't know that it's really as scary as they're imagining.
And so as psychologists, we're very clear in our understanding of what the best solution is, which is basically, you know, we call it exposure, but the way to talk about it really is baby steps. You know, actually not allowing the avoidance and not allowing whatever the daydream or the fear is that has been established to go unchallenged.
Now, I'll say for school in particular, avoidance really accelerates anxiety quickly because as soon as a kid's not going to school, they start to feel out of the loop socially. They start to feel out of the loop academically, and that also makes it hard to go back. So it's a very real concern, and I know that a lot of times when adults are saying to kids, don't worry, you don't have to go, they feel themselves to be advocating and protecting that child. I understand that, but it actually entrenches the problem over time.
Anna Sale: Hmm, such a hard thing as a parent. Also, not to mention forcing a teenager to do something they don't wanna do early in the morning when everybody's in their morning routine. am, a difficult proposition. I wanna bring in a parent, Kasiah, from Philadelphia. What, what did you notice about your daughter and her mental health recently?
Kasiah: Well, I would say during the pandemic her mental health sort of came to a head and she was consistently in crisis and has been for like the last two years. So we've been sort of in and out of inpatient care and trying to adjust to finding someone who can continue the care that my child was receiving inpatient when they were in inpatient care. And so recently she had the, like most recent stay about three months ago. And then once she got out, when we tried to find someone to be able to continue to care, find a therapist and a psychiatrist and, and a psychologist, because she's also on medicine, like every place that I had called were full or had a waiting list, and we ended up actually having to go through the school and do a program called Cora, who came into the school and did an assessment for her, and now, like next week we'll be having her first appointment.
But it's been really hard because she suffers from anxiety and it's so ironic because sometimes she doesn't want to go to school, but because I'm a teacher and she actually goes to the school that I go to, I like push her to go. She does have friends, so now she has friends and she feels a little better about going to school, but it's been a really hard process even with the inpatient facilities, like when you have to choose where to send them. These places, you read the reviews and you're scared. Like as a mother, you cry at night like, did I make the right decision? Is my child going to be okay? Are they really getting the help that they need?
Anna Sale: Thank you for your…it is a lot for her and a lot for you to navigate. She's articulating right there that those critical gaps of care where you got the emergency inpatient care and then finding out how to keep her well. Those are things not just your family is going through.
I wanna bring SJ from Oxford, Michigan into our conversation. SJ, what have you noticed about the teenager in your life?
SJ: Hi.I'm a learning clinician. So I work with a lot of teenagers. I have a classroom clinic at the Legacy in Oxford, which is just a stone's throw from the high school where that serious shooting happened about a year and a half ago.
So we opened our entire huge facility, which used to be, years ago, a boat factory. We opened it and there's all kinds of businesses in there. We opened them all for free–all the restaurants were for free. And from morning until night it was full of teenagers and we welcomed them all.
We brought in therapy animals, we gave them all free food and just allowed them to sit and to be and to talk. And it seemed like the more they talked, the more they sort of taught each other, and the question would be as we would go along, how do we go from here? And at first it was so traumatic, and trepidation was just huge.
And you could see it in their posture even. But as the days would go on and we would talk some more, they finally got to the point, maybe a week and a half or so after that–we can't remain paralyzed. We have to move on. And slowly and surely they did. I've done this kind of work for over 50 years now, and I've never seen anything like it.
And I'm sad to say that a few of them had to come back this year because of the shooting at MSU, at Michigan State University, where some of them are at work from Oxford High School and they went off to college and the same thing happened again. It just, I hate to say it, we all hate to say it, but it's the world we live in and the teenagers that we have now, and not just the teenagers, the parents, the teachers, everybody. We, ah, my goodness. We, we have a learning curve, that's for sure.
Anna Sale: Hmm, and there's SJ, thank you for your call and thank you for sharing what your community has been through. Dr. Lisa, I wanna wanna ask you about that. You know, talking about adolescent anxiety–at a time when there are school shootings and mass shootings in the headlines, it feels like nearly every week, there's a question of whether teen anxiety is a rational response. Like how, how do you think about how to talk to teenagers about the world that they're coming up in and how to give them comfort?
Dr. Lisa Damour: Well, when we survey teenagers about the things that weigh on them, gun violence ranks very high on that list. And that's true across socioeconomic groups. It's, it's something that teenagers worry about terribly. Kids worry about it terribly. And, more and more I have parents seeking advice from me about how they're supposed to help their young person and their family manage fears about going to school and fears about gun violence.
So this is very real for teenagers and kids. And, you know, you sort of, gestured at the idea that anxiety has a place, and, and as far as psychologists are concerned, anxiety is often a healthy emotion. It's the feeling that we have when you know something's not right, and we only consider anxiety to be unhealthy or, you know, diagnosable if there's anxiety in the absence of a threat, if everything's okay and anxiety is present, or if the anxiety is way out of proportion to the threat.
And so to the degree that young people are feeling anxious about their safety in the context of so much gun violence in the headlines and also just in their communities, the anxiety is actually an appropriate response. And, and not on its own by any means, a sign that there's something amiss with that young person.
Anna Sale: Hmm. I wanna bring a teenager into our conversation. Maisie in Montclair, New Jersey. You're 16 years old, is that right?
Maisie: I am 16, yes.
Anna Sale: You know, I wonder if you could give us some tips, those of us who are not teenagers and who were teenagers in a different world, what would you say to the grownups in your life about how you feel supported?
Maisie: Yeah, I think, um, as a teenage girl, I have been kind of taught in, it's been implemented in my thinking that school, is the end all be all to my, like, adolescence and my life. And that's been the main surge of anxiety that I know I've gotten. I think what parents can recognize is that as previously stated, anxiety, most of the time, the majority of the time is normal. And if not normal, then it has been normalized. Whether that is a good thing or not is debatable. I know for me there's been plenty of times where I felt my anxiety is like above average and it's something that should be looked into, and it has been, and I know that it's like similarly for so many kids across the globe that don't even necessarily recognize that their anxious feelings could be tethered to more than just the common like average anxiety. But I think what can benefit parents and guardians and the like is recognizing that they cannot always be the sole reason that maybe a child feels better or they can't always be a savior or be there to help, and that's okay. Sometimes we have to learn that we can handle our needs or feelings and even if we have a guardian who's there to protect and help, we also, not only do we not learn it, but we like, we recognize and we feel that like we are not going to feel better by the life of an adult or a guardian. And I know it's hard because that is exactly what guardians wanna do. They wanna, or in the least, parents wanna help to make their children feel better.
Anna Sale: Yeah. Amazing. What I hear you saying there is that part of this is, is grownups in teenagers' lives, paying attention to and managing their own feelings that come up around helplessness and not being able to, to control and protect. Dr. Lisa, is there anything you wanna add to what Maisie said?
Dr. Lisa Damour: Well, I think, you know, she's totally spot on as teenagers tend to be, and you know, I, that's why I like them so much. But you know, one of the things that really drove me to write this book when I did this in my new book, The Emotional Lives of Teenagers, is that the cultural definition of mental health has really veered pretty far away from how psychologists understand mental health. And what I mean by that is that so often in the cultural discourse, being mentally healthy is equated with feeling good or calm or relaxed or at ease. And those are all, you know, wonderful things.
But that's actually not how psychologists understand mental health. And for us, what mental health is about is having feelings that fit the circumstance and then managing those feelings well. So, you know, if a kid gets dumped, they're gonna be really sad and that is actually evidence of mental health.
And that's so far from the discourse right now. The idea that distress when appropriate is actually proof that that young person works perfectly. And then the next question becomes like, how do they handle the feeling? You know, do they talk about it? Do they seek out some comforts? Do they maybe cry a bit or put on a sad playlist and cry alongside that sad playlist?
Anna Sale: Mm-hmm. That's what, that was my move.
Dr. Lisa Damour: Teenagers and their music is a very powerful thing. So that for us is the picture of health, and that's what Maisie's talking about, like that health isn't about chasing away distress. It's about distress that matches the circumstance and then managing it in healthy ways.
We only worry as clinicians when people of any age turn to problematic ways of coping, ways that are gonna be, you know, give some relief in the short term, cause trouble down the line like, you know, a teenager who gets dumped and so then smokes a ton of weed to try to get through it, or trashes is the person who dumped them online. You know, that's when we worry. But Maisie's right on that, it's not the role or even always useful for adults to try to just make a kid feel better and the presence of distress is very rarely evidence that there's something that needs to be worried about. It's often proof that that teenager works perfectly.
Anna Sale: Hmm. That's Dr. Lisa Damour and this is Hold On, a live national call-in special about our mental health. We are talking about teenagers this hour. Laura in Lansing, Michigan. I wanna bring you into the conversation. You are a parent. What is happening in your family?
Laura: Well, this is a little bit, slightly different. My daughter's issues started before the pandemic.
She has some severe ADHD and was not getting the support she needed in school. So she was already refusing school before the pandemic started and the pandemic actually gave us, she'd gotten to the point where there was suicidality and self-harm and we were able to slip in and get health care, mental health care just as the pandemic was starting to be able to do some stuff virtually. And then having already had that in place, we didn't have those big, humongous waiting times. She has been doing something called dialectical behavior therapy, which ties in exactly with what the doctor is saying. It's about teaching skills for managing your emotional mind with your rational mind, distress tolerance, emotion regulation, et cetera.
And, it's just been lifesaving. And she's been doing it, you know, for more than two years. It doesn't solve everything, but it's something that practicing on it and doing it has made a huge difference. She's also met some wonderful other people and I've met other parents, and the parents have to do training alongside them, and that has made a big difference for me too.
Anna Sale: So, can you tell us one thing that you've, you've learned as a parent, that you notice you're doing differently from the training? You there, Laura?.
Laura: I'm thinking. Okay, this idea of not solving the problems, but having her, encouraging her to use the skills that she's learned, and to get, the more she uses the skills and she's able to manage, then it reinforces that you can do it. And then the next step is maybe a little easier.
It's not always one step after the other. Sometimes it's back, but I just think that the key is having ways to get the skills that you need in order to maybe be able to manage. And coming from Lansing, Michigan, we are also dealing with the aftermath of the shooting. But if you have those skills, then you can take steps forward and then you learn that you can handle it.
Anna Sale: Laura, thank you for your call and I'm so glad your family got the support you needed when you needed it. Dr. Lisa, is there anything you wanna add to what Laura said?
Dr. Lisa Damour: Well, a few things and I too, I'm so glad to hear that things are moving so much in the right direction.
You know, I think one thing that's come up a couple of times is the question of getting care. You know, Laura was able to get care for her daughter and then, you know, our earlier caller has really struggled to find care and in the conversation about the adolescent mental health crisis, one thing we actually haven't talked about enough is that the crisis actually had two causes.
One was that the pandemic caused a surge in distress in teenagers. We were already seeing rising rates of distress prior to the pandemic, and then the pandemic brought about, you know, a big uptick in how much distress teenagers felt. The other is that caring for teenagers is pretty specialized work, and there aren't a lot of clinicians who do that work.
And our training takes a long time. And so we didn't actually have the workforce available to care for the surge in need, nor was it actually something we could do in terms of quickly scaling up the workforce to care for teenagers. And so as we think about next steps and where we go from here, part of what we need to do is to really broaden the workforce of people who care for teenagers, and then within that workforce, a really, you know, an incredibly underrepresented group are clinicians of color.
And so broadening the workforce of clinicians of color because it can make such a difference in the life of a young person if they feel like the person who's caring for them knows or shares some of their experience around their identity. So this is a place where there's really important work to be done is actually just broadening the workforce to care for young people.
Anna Sale: Hmm. And if you're listening out there, if you're feeling a sort of tug towards wanting to work with teenagers and it's not part of your work right now, maybe listen to that, we need you. Wyatt in Baltimore, I wanna bring you in before the break. What, what is your story? You are a teenager, you are 18. What would you like to tell us about your experience and your mental health right now?
Wyatt: Honestly, so I, I'm starting to see myself as more of a girl. I mean, like, I was born male. I don't know what that necessarily means. There's so many names for it and all this stuff that I get that I see on my phone every day, stuff like that. And I was surprised to at first, I felt so confident and I was very proud of myself and even surprised, you know, I don't, I didn't have that much confidence to begin with, but I found myself, you know, getting my, putting on makeup and looking pretty and, and in my opinion, and making myself feel better through that.
But through those steps, then I found a whole new pool of anxiety with the social standards that I knew were there. I knew that these social barriers were there, but I honestly like as a white male, like, like the 18 year old growing up, I really had no, you know, very few experiences. Someone was like, yeah, you can't be yourself. Hey, you can't, can't do something like that, and, and finding a therapist for this, I can't seem to find any, any, when I look up a filter on psychology today that says strands or specializes in trans people, it, it doesn't, it still doesn't. The one, there's maybe three, three people, clinicians available. And I, I'm sorry, not to make it sound like a rant, but it just, I was very surprised by that.
Anna Sale: Yeah. It sounds like you're looking for help and haven't found it yet. I wanna point you to wnyc.org/holdon. We have a list of resources there and, and quickly, Dr. Lisa, anything you wanna tell Wyatt about, about where to find some help? Some company?
Dr. Lisa Damour: No, I think continue to look. And then also, you know, as much as we get very anxious about social media and its impact on young people, what we also know is that for teenagers in marginalized communities, with marginalized identities being able to find support, um, there has been for some lifesaving, critically important, and, and incredibly valuable.
["Chrome and Wax" by Blue Dot Sessions fades in]
Anna Sale: Wyatt, thanks for giving us a call. Keep looking. We hope you find some more people to talk to, but so glad you called in this evening. This hour we are talking about teenagers, adolescent mental health, what we love, the teenagers in our lives. The teenagers out there who are looking for extra help. I'm Anna Sale and this is, Hold On, we'll have more calls after the break.
["Chrome and Wax" by Blue Dot Sessions fades out]
–
["Crowander" by Waiting starts]
Anna Sale: This is Hold On, a live national call special about our mental health on public radio stations across the country. I'm Anna Sale and I host the WNYC podcast, Death, Sex, and Money, and I'm here this hour with Doctor Lisa Damour, bestselling author of three books about adolescent mental health, most recently The Emotional Lives of Teenagers.
["Crowander" by Waiting ends here]
I'm gonna go over to Julie in Baltimore. Julie, what did you wanna add to this conversation about adolescent mental health?
Julie: I had a question.
Anna Sale: Yes!
Julie: I have teenagers. I have a boy and a girl, and they had some trauma in their life. Their dad had a stroke and he's very disabled, non-communicative, and we care for him. That happened about six years ago. They're 17 years old right now, and I moved across the country from California to the East coast because I have friends and family here to kind of help with them. And it was at the beginning of Covid and the beginning of ninth grade.
So they've had a lot of up people in their life recently. My daughter is okay, this is my impression of it all. She seems much better. She seems fine. She's got social outlets, she has friends. She talks to me. She's very communicative. She's like my typical girl, thought like she's gonna be okay. Yeah. My son is reclusive. He doesn't have a lot of friends that he's met here. He doesn't have sports or a lot of outlets for that avenue to meet people. Yet when I talk to them and when their physician gives that little questionnaire, she's always the one that expresses anxiety and he is like, I'm fine.
So my question is like, is he fine? Like I always say, you know, do you wanna, do you wanna talk to someone? Are you okay? Or I try, I try to plan dates for like, friends, you know, let's go do this. And he is like, no, I'm good. I'm just gonna hang out and play video games. Do I believe that he's fine? Or when do I interfere, when do I jump in and say, you know what, I don't think you're fine.
I don't wanna mess it up and not get him help if he needs it. Yeah, but his physician actually said, I think he's okay. I think you can sit with this, but I don't know. I don't know if that's true.
Anna Sale: Dr. Lisa, what do you wanna tell Julie?
Dr. Lisa Damour: Well, first of all, I'm sorry for what your family's been through and, You know, the fact that your kids are thriving as they are is just a testament to the good care I think that they have received through you and your, your family and your friends.
It's tricky because as a culture, we socialize girls to be much more expressive and verbal about their emotions, and we socialize boys to be less so. And so what you're describing in your home maps onto these, you know, findings that are stereotyped, but often, you know, represented.
Of course you have concerns, right? That he's not expressing, not talking, and it is hard to know if there's anything to be worried about. And I, I think I'm glad that your physician is watching and trusting that, you know, and keeping an eye on things. But one thing I'll say is that especially when boys are younger and starting to consolidate a sense of masculinity, if they are so around, you know, often age 11 or 12, they often decide that talking about feelings as a girl thing and being, you know, sort of strong and invulnerable is a boy thing, and then as often happens in heterosexual homes, if it's only the mom who is trying to initiate conversations about feelings or getting, talking about emotion going, it can unwittingly confirm for the boys exactly the thing that the parent is trying to work against, which is talking about feelings as a girl thing. So one thing that I often encourage in situations like this is to have more men in his life be the ones who are initiating conversations either about their own feelings, or his feelings and asking about them.
And sometimes it just happens that if a man who's, you know, in his world, whether it's you know, an uncle or a father or a coach, or you know, a teacher can just model talking about emotions. Say, you know, man, I had a really hard day. I was incredibly upset about this thing that happened, that that can actually be a really powerful way to get the ball rolling on helping boys in particular feel more at ease with the idea of talking about what's going on inside.
Anna Sale: Hmm. Thanks for that advice. Julie, How does that sound?
Julie: Well, it sounds really great, but unfortunately, like my husband is non-verbal now because of the stroke, and I moved across country and I don't, I have friends like from high school that are girlfriends. I'm not close to their husbands. He doesn't play sports. He doesn't have that. So if he doesn't have that, I don't know how to go about doing that. Aside from a male therapist or someone like, I don't know how to get that.
Dr. Lisa Damour: Yeah, no, but I do wonder at his high school if he's got like some teachers or advisor or some, some figure there who may either have a connection with him or be open to building a connection. And I will also say, you know, it doesn't always work out that there's, you know, a terrific option available, and that it by no means means that your son will not over time develop the skills to talk about emotions, but if it is possible that there might, you know, ultimately be somebody in his traffic pattern who could, you know, start, try to get those conversations going, that can sometimes be helpful.
Anna Sale: Thank you Julie. Thanks for calling in. I wanna bring RJ into the conversation in Blackwood, New Jersey. RJ, what did you wanna add to the conversation about teenage mental health?
RJ: Well, I wanted to share and follow up to your last caller as well. Sadly I lost my son to suicide. He struggled with depression for many years, and I wanted to kind of share some of the things I've learned since his death that may be helpful to people in specifically identifying kids that are struggling. I was shown a copy, for example, of an essay he wrote in college after his death by a friend of his and in it he wrote about, you know, the downturn and how he was feeling more isolated and he couldn't get outta bed some weekends. And you know, his depression was just spiraling down and. Some kids that are really struggling and have trouble opening up verbally will open up in written format. So it's really key for professors and teachers to be looking at things they're writing.
Even a friend of mine who teaches noticed something that a student wrote on their arm. Or like they wrote something in a journal that alarmed them that the kid really needed help. So I just wanted to bring that to the forefront because I don't hear about that as much about the identification through the writing and looking at what they're writing.
Anna Sale: Yeah. RJ, thank you for calling and thank you for sharing your experience in your family. I'm so sorry about that profound loss, but I'm also grateful that you're sharing, cause I know you're not the only one who's gone through that. Dr. Lisa, is there anything you wanna add to what RJ said?
Dr. Lisa Damour: Well, also you know, just expressing my deep sadness for what your family's been through and your loss. Suicide, of course, is just the scariest thing, and one thing I want people to know is that what psychologists recommend is if there's any concern, if anything gives you a reason to have a question about the safety of your teenager or really anyone in your life.
What we advise is that you actually just ask and the way that one might do it is to say something like, you know, I have a question for you, this may feel, you know, surprising you're out of the blue, but because of, and then explain why, because of that essay you wrote or because you haven't seemed like yourself or because you've been in your room for the last day – I need to ask, have you had any thoughts of harming yourself or ending your life? That it's important to ask directly. And the reason that we're often reluctant to do this is we're afraid we're gonna give the kid the idea, and what we know from the research is that you don't give the kid the idea, but what we do know is that if a person's thinking about suicide, they're glad you asked. So it is important to address this directly if there's any grounds for concern.
Anna Sale: I wanna bring in Chris in Chicago who has some advice he wants to share with Wyatt, who we heard from earlier in the hour. Chris, what do you wanna say to Wyatt?
Chris: Hi. I did not hear where Wyatt was from, but my son is transgender and we're fortunate enough to be a part of the program at Lurie Children's Hospital in Chicago. It's a wonderful program. They based it off of, I believe, a program out of Boston. They're one of, I wanna say one of the second or third that has programs like this and it's an all-inclusive, they have things for the parents. It was phenomenal, and I felt so fortunate that we found that, you know, at the time that, you know, he was having these feelings.
Anna Sale: Chris, thank you for calling and if you'll hang on, we'll grab your contact information in the control room and, and we'll take what your recommended resources and get them over to Wyatt, so you can share some more.
I wanna thank you so much for calling in, because that's what this is about. This series is a national call in special about mental health from WNYC, and Death, Sex & Money, and all this week we're sharing stories, we're swapping advice. We're trying to be there for each other. And we've been talking about adolescent mental health with Lisa Damour, bestselling author of three books about adolescent mental health. Most recently the Emotional Lives of Teenagers. I have a four and six year old, and I gotta tell you, Dr. Lisa, I read it so fast because I'm looking ahead , to prepare myself as a parent. Is there anything you wanna quickly add, , to just, just tell, tell people who love teenagers out there?
Dr. Lisa Damour: Well, here's the thing that I find so heartening at this hard time, which is we have studied mental health in teenagers for a long, long time, and what we know is that the strongest force for adolescent mental health is positive relationships with caring adults. Hmm. And so, You know, when kids need treatment, ideally they can get to the right kind of care.
But I just want people to know, as a community, we can all care for teenagers. You know, whether we're their bosses or their mentors or their aunts or their uncles or their neighbors, that I don't think we're gonna find our way out of this mental health crisis with more therapy or medication for kids– We're gonna find our way out by strengthening the relationship between teenagers and the adults right around them.
["A Path Unwinding" by Blue Dot Sessions starts]
Anna Sale: That's Dr. Lisa Damour. Thank you so much for spending your evening with us, and thank you to all of you for listening and for calling in. This is Hold On, a national call-in special about mental health from WNYC and Death, Sex & Money.
We'll be back next week with more call-ins. We'll be talking about your experiences with medication mental health at work, finding mental health support outside of the healthcare system. All of that is to come in this series in May, Mental Health Awareness Month. Thank you for joining our conversation. This is what it's about! This is about reinforcing those ties that we feel between one another to help each other through.
You can find resources at wnyc.org/holdon, and see what's coming up later on in the series.
Anna Sale: Keep listening, there's more to come in this series. Watch your Death, Sex & Money podcast feed, and you can join us live on Thursday, May 18, 8 to 10p ET on your local public radio station if we're on the air where you live, or you can stream it from anywhere at wnyc.org/holdon.
Please share this series with anyone in your life who you think might find it useful, and be in touch with any feedback or stories you want to share: our email is deathsexmoney@wnyc.org.
Death, Sex & Money is a listener-supported production of WNYC Studios. This series is produced by Zoe Azulay and Liliana Maria Percy Ruiz, along with Megan Ryan and Zach Gotterher-Cohen. The rest of the Death, Sex & Money team also helped out: Afi Yellow-Duke, Lindsay Foster Thomas, and Andrew Dunn, as well as our intern Baiz Hoen.
Matt Marando, Raymond Chan, Wayne Schulmeister, Rob Christiansen, Aaron Cohen supported us with engineering and technical support in New York, and Zhe Wu engineered for me in the studios of the UC Berkeley Journalism School.
Thanks also to Alicia Allen, Jaqueline Cincotta, Robin Bilinkoff, Mike Barry, Tara Sonin, Kim Nowacki, and Rachel Lieberman.
I'm Anna Sale, and this is Death, Sex & Money from WNYC.
["A Path Unwinding" by Blue Dot Sessions ends]
Copyright © 2023 New York Public Radio. All rights reserved. Visit our website terms of use at www.wnyc.org for further information.
Music Credits:
"Waiting" by Crowander
,
"Chrome and Wax" by Blue Dot Sessions
,
"A Path Unwinding" " by Blue Dot Sessions