Falling in Love... With Heroin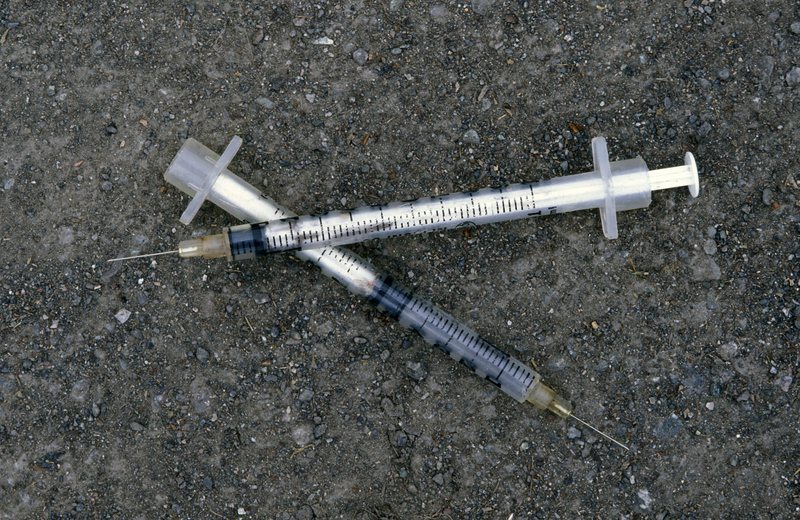 Transcript
Before we begin, I want to tell you, this is not the episode we initially thought we were making. After I recorded this interview, we learned about criminal allegations against one of the people in this show. We followed up with them and with others involved... and it changed the way I heard this interview.
Ultimately, we decided to release this episode because even though it's unresolved and disturbing, it is real. Looking away doesn't make it go away.
We fact-checked the dates and details in this story, but have changed the names of the people in this episode.
SUSANNE: I wanted a boring life. That was all I wanted. I just wanted a boring life.
This is Death, Sex & Money.
The show from WNYC about the things we think about a lot...
...and need to talk about more.
I'm Anna Sale.
AS: Hey, I'm Anna.
Susanne lives with her husband, Mike, in a modest ranch house in an affluent neighborhood. They haven't lived here long—it's been just a few years since they moved hundreds of miles from where they grew up in Texas.
Susanne likes the area's good schools. Mike doesn't like their high rent, $2000 a month.
She's 30… he's 32. They say it's been almost ten years since they've used heroin.
MIKE: But it didn't get big like it is now until way later.
S: We were heroin hipsters, I guess. We did it before it was cool.
Today, heroin use has exploded in the U.S. It's more than doubled among young people in the last decade, according to the CDC.
And a lot more people are dying. Overdose deaths from heroin nearly quadrupled between 2002 and 2013.
It's become a familiar narrative: experimentation, then dependence, then criminal behavior to get more drugs. Then, repeated efforts to get sober… the haunting risk of relapse. Mike knows stories like this can be frustrating to hear.
M: If I would had looked at it from an outside perspective then I should've said, hey, this is probably not the best way to move forward with my life. But, yeah, there's some things that're more important, I guess. Like heroin addiction.
Mike and Susanne went through their heroin addiction together. And when they got clean, they did that together, too.
But nearly ten years later, their lives show heroin's long-term effects: diminished earnings and slim job prospects, lost time, and lots of frayed relationships.
S: Both of our parents will sometimes bring up things that we did back then. And not - I don't think they do it in a spiteful way. Not in a, you know, way to throw it back in our faces. But more in a, you know, like I can't fully trust you just yet way.
When Susanne met Mike she was just 16 years old... a junior in high school.
S: He was kind of my boss I guess.
They worked together at a call center for Domino's Pizza.
S: I know, you wouldn't think that a pizza place would have a call center. But that one did.

M: My job was to, like, go around and help all the new people. And so that's how I started trying to talk to her. Whenever, like, I looked over at her cube from my cube she like, looked away all bashful, and when she looked up I was still staring at her so I did the same thing. It went back and forth like that for a little while too, so it was kinda cute.

S: Average teenager stuff.
Mike was 18 when they met, working 40 hours a week at the call center and enrolled in his first year of community college. He was in the honors program. But he also liked to party.
M: You know, junior high was probably mostly drinking, smoking pot on the weekends. And then high school, we intermixed a lot more drugs. Whatever we could get our hands on pretty much.

AS: What was it about being high that you liked?

M: I don't know. It was just something to do. I guess it was probably just the circle of friends that I ran around with. And I know, like, the tendency towards more and harder drugs was always like - I guess the group of my friends always said, you know, "Anything worth doing is worth doing well, so go all out."
By the time he met Susanne, Mike had already started using heroin.
S: I had no idea though. I never knew anybody on drugs so I wasn't really sure what I was looking at, I guess.

AS: How did you learn, do you remember?

S: Um, he told me that he was on something a few times beforehand. But he never really said what. But one night we were sitting in his room and he had some and he put it on his coffee table and that was actually the first time I'd ever done it too.

AS: Like a - like a line of heroin?

S: Um, they come in little capsules. So he just, you know, poured some out on the coffee table and asked if I wanted to do some. And I was really conflicted 'cause I had never done anything before. I had never smoked pot or anything at all. And I kinda had this voice in my head that was like, "You know, it's heroin, you can ruin your life this way." But, I don't want to be mean, but I felt like pressured into doing it. So, I did. And then I fell in love, I guess.

AS: What do you remember about the first time you did it?

S: Oh my gosh, it was the best feeling. I hated my life so much but that made me feel so good and so confident. It kinda made it feel like I was invincible but nothing really mattered, if that makes any sense.
Growing up, Susanne says she was depressed… sometimes suicidal. She didn't get along with her mom, and when Susanne was 13, her mom married a guy Susanne couldn't stand.
S: He was such a jerk. And my mom - she let him take advantage of her. She was really - uh - docile compared to him, I guess.
Mike… and the drugs… felt like an escape. Within a few months of dating, Susanne moved out of her house and in with Mike's family. Even though they'd already had a scare.
M: I OD'ed at one point. The last thing I remember was taking the syringe out of my arm before the shot was even done and I set it down on the table, and the next thing I remember was being in the ambulance. And they came and gave me Narcan and, you know.

AS: And you were high at the time.

S: Yes, I was.
M: She was looking away doing something else and when she looked back then I was all blue, so she decided - you know, she tried to wake me up on her own and then she couldn't, so she went and got my mom and they called the ambulance - called 911 to come get me.
AS: Did your mom know that you were using heroin before this?

M: She found out that night. But, no, before that she didn't know.
When the paramedics came, the cops came too. They found heroin under Mike's bed… and eventually arrested him, but he mostly stayed out of jail. He and Susanne kept working at the call center… and spent most of their money on drugs.
M: I don't think I left that job until I was 21 or 22. I think I spent six years there total.
AS: Where would you get your needles?

M: Pharmacy.

S: Walmart used to give 'em to you.

AS: What would you say?

S: You could just tell 'em the truth, honestly. If you got the right pharmacist we'd just go in and be like, "Hey, I'm a drug addict, we need some needles."

AS: When did you realize that you were addicted to heroin?

S: I think I did before he did, actually. Because I felt more of a need to do it more often than he did. Like he did it for fun, but I kind of immediately started doing it to mask other problems that I had in my life. At first it was not physical but it got that way pretty quickly, though.

AS: How quickly did that happen for you?

S: I guess maybe six months after I started doing it. It didn't take long at all.

AS: When you realized you were addicted to heroin - did it make you angry?

S: Um, kind of. It actually still kind of does, if I'm honest with myself. But I like - I feel like I should blame him because I hadn't, you know, been exposed to anything like that before. But at the same time, I feel like that was kind of inevitable. Like I would've started doing something eventually, whether it was with him or someone else.

AS: Did you ever have a moment where you felt guilty?

M: Probably not at the time, because at the time I didn't see, like, "Hey, she's doing this for a different reason." I just figured, I'm doing it for fun, she's doing it for fun. And that's just what we do. And then by the time we were actually like physically addicted and needed to use every day, then it was too late, we were just fucked, so. I know in hindsight I feel guilty. But at the time it never occurred to me.
Then, Susanne found out she was pregnant.
AS: Was it a planned pregnancy?

S: No, not at all.

AS: How did you both feel when you realized you were pregnant?

S: Um, I was upset but he was like terrified though. I think he was really mad at me.

M: I don't think I was mad. I was definitely surprised and taken aback and didn't know what to do.

AS: Were you still in high school?

S: I should've been. But I wasn't. I dropped out and got my GED. Once I started kind of ramping up my addiction, I stopped going to school.

AS: Did you use during that first pregnancy?

S: No I didn't. I didn't even drink caffeine. I was really really careful.

M: I quit for that too, so. Well - I mean I did use like a week or two maybe out of the pregnancy I used. And I know that was like our plan, kinda, going forward, is that we weren't gonna do drugs. But after our daughter was born we had gotten our own apartment, I don't know where, somewhere in there we decided that we were going to start doing drugs again.

AS: And you started using, both of you?

S: Yes. After she was born, you know, we were 17 and 19, we were really really really immature. And she was kind of a fussy baby. And it was overwhelming. I mean, it's hard to be a parent, especially at that age.

AS: So do you think you were sort of self-medicating?

S: Yes. I was on a lot of pain medication when I got out of the hospital, and I think that kind of made things easier. Made listening to her cry and waking up over and over again. It wasn't quite so hard that way. So when I ran out of the pain meds, I just went back to what I knew, which was heroin.

AS: When you think about parenting with an infant when you were 17 and you were high, was it - did you know what you were doing?

S: I, um - that's actually when we gave up custody of her.

M: I would say that's - we did realize that. And that's why we gave her away.

S: Yeah - because, I know it's kind of messed up, but we felt like we had to make a choice. And I knew that being around something like that wasn't something I wanted my daughter around. So in kind of a selfish way I sent her to my mom's house, but at the time I kind of rationalized it by saying, you know, "If she's with us, she's a lot worse off 'cause we're not gonna quit."

AS: How do you think about that now?

S: I regret it. A lot. I wish I could go back.

M: Yeah, there would've been a lot of stuff different if we would've, you know, ended our addiction then and just become a family.
Their infant daughter went to live with Susanne's relatives, where she's lived since. Coming up… how Susanne and Mike finally stopped using, and why it's been so hard to pick up the pieces.
S: Everybody has kind of grown up around you and you're stuck at that point of when you started. Like we hadn't done anything with our lives.

AS: You mean everyone else's lives had continued on and you had -

S: Ours hadn't.
When Mike overdosed in his bedroom with Susanne, at first, it didn't feel like that big of a deal.
M: It didn't feel like it was a brush with death, I guess. Probably wasn't until afterwards that I realized, "Hey, that probably was pretty close to dying."
We've been asking for your stories about near-death experiences and how those experiences have shaped you.
One listener Jeff, in California, told us about a bad car accident in Dayton, Ohio… he was driving. His friend, who was a passenger, was killed.
J: To get me out of the car they had to use the jaws of life to - to cut the roof of the car off. And one of the things they did was put a white sheet over me to kind of protect me from, you know, flying metal. And I kind of remember almost laughing about the - just the morbid nature of that white sheet over me while I was still alive.
Jeff's injuries were severe. But he recovered. He says the accident was a turning point for him. A lot of you told us that being close to death made you want to live bigger… take more chances. But a listener in Louisiana who watched as her friend was run over by a trailer said that being so close to death made her appreciate how dangerous life can be.
K: And I wouldn't say that it made me risk-averse, but I am more responsible… it really makes me look for possible bad things that could happen in a situation.
Keep sending us your stories of near-death experiences. You can write an email or record a voice memo and send it to us at deathsexmoney@wnyc.org.
On the next episode… Danny Oquendo. A few years ago, his 14-year-old autistic brother, Avonte, disappeared from his school in New York City. His body was found a few months later. Soon after that, Danny became a father.
DANNY OQUENDO: I'm not super religious. But you think, God, what, he - giveth and he taketh, right? And he takes something away and he gives you something special as well in that same year. Um, so, it was a rollercoaster. From the saddest time in my life to one of the happiest.
--
This is Death, Sex & Money from WNYC. I'm Anna Sale.
S: You would just start aching all over. You felt like you wanted to jump out of your skin.
After Susanne and Mike gave up custody of their daughter, they were both shooting up multiple times a day. Their bodies craved heroin. When they weren't high, they felt it.
M: Insomnia, diarrhea, um...

S: It's like the flu, plus food poisoning, plus ebola.

M: Yeah, more insomnia, plus - oh tremors and twitching. I remember -

S: Uncontrollable.

M: Yeah, I remember one time when I was in jail, I was laying on my bed trying to sleep and the guys that were in my cell were making fun of me, saying that I was dreaming about driving Nascars because my legs just kept twitching.
After violating his probation, Mike landed in prison, in a drug treatment program. And Susanne was incarcerated on possession charges too… but not before she found out she was pregnant a second time, with a son.
S: And I ended up going to jail and I actually had him in jail. So I went from the jail to the hospital, in shackles, it was terrible.

AS: What was it like to deliver a baby when you're in shackles?

S: They um, since I had a C-Section they had to take 'em off. But it's hard because there's not - you don't have any family around you. You're all alone. The guard that went with me was really nice though. She was really understanding. But any time a guy guard took me, though, they were really rigid.

AS: When you thought about your heroin addiction when you were nine months pregnant, serving time - how did you think about it?

S: I thought that was it. I was so sure that I was finished. Like I really, truly believed that I had stopped doing heroin and that there was no way I was going to go back. And I told myself that for a really long time. But I guess the draw was too strong.
The draw to heroin… and back to Mike. When Susanne was released from prison, Mike was already out… and using again.
Their son was living with family. And before long, Susanne started shooting up, too.
M: Actually I don't remember how she ended up getting started again. I mean, I'm sure I played a role in it.

S: I remember it.

AS: What do you remember?

S: One day we went out and we were kind of driving around and we ended up in the neighborhood that we used to buy drugs at.

AS: The two of you together?

S: Yes. He had some excuse. And we went to talk to this lady that we had known while we were using and that's when we started - or that's when I started using again.

M: There comes a point where the addiction comes first and then like everything else is secondary, and that includes like our relationship. It was, we'll just both be a team of addicts instead of single addicts.

AS: And did you like having her back on your team?

M: I'm sure I did.
For the next two years, Mike and Susanne say they were more or less homeless… sleeping in their car… crashing at friends' houses.
M: You know. Neither one of us could hold down a job at that time. We supported our addiction by stealing clothes and selling 'em or returning 'em, or...

S: Panhandling, too.

M: Yeah. whatever we could do to get money to support our addiction and, you know, that's what we did.

S: I had grandparents that I spent a lot of time with. Even after I had started stealing from them they still would let me stay there.

AS: You stole from your grandparents?

S: I stole from everybody.

AS: How would you do that?

S: Um, we'd take - we'd mostly just take stuff and pawn it. So.

M: I mean, I did the same thing to my parents too. So I'd take stuff that I could sell, or like they had a paint bucket full of change that they were saving up that we'd pretty much cleaned out most of that.

AS: Is it hard to talk about that?

S: Um, it's - I'm very ashamed of it.

M: Yeah it is. There's still a lot of shame associated with - at least stealing from people. I mean like I never felt ashamed of being a heroin addict. Maybe I should have. But I do feel ashamed of, like, stealing from family.
Their heroin habit also strained their relationship. At one point, Susanne says she overdosed in the backseat of a car while Mike was driving… because she was mad.
M: We were arguing about something. And that was just her vindictive way at the time. She was like, "Oh, you want to be a dick? I'll show you!" So when she was quiet for a minute I had already put two and two together in my head, so.

S: I really showed him.

M: I pulled over, told my friend to drive while I gave her mouth to mouth. And she didn't need to go to the hospital to get Narcan. I mean, she came out of it on her own.

AS: Did you take too much on purpose?

S: Probably. At that time, I'm really, really serious, I did not care whether I lived or died. It did not make one difference to me. I mean, I'm actually surprised that either one of us are alive right now.

AS: You said that with a laugh but that's a pretty serious thing to have - to be able to say.

S: I know. I either kind of look back and laugh about it or, you know, cry about it.
When Mike and Susanne finally did quit, he was 23… she was 21. They'd been doing heroin regularly for 5 years.
S: It wasn't fun anymore.

M: Like a lot of people always say, "Oh, you guys quit doing heroin? Was it hard?" And I always tell 'em, like, towards the end it was harder to be an addict than it was to quit. So once the opportunity presented itself, you know, we jumped right on.
A friend of theirs had started going to a methadone clinic. Their friend's mom would pick them on up on the way to the clinic too.
Taking methadone eased their symptoms of withdrawal. Then, about a month into treatment… Susanne found out she was pregnant again. Her doctor told her that even though methadone is an opiate, it would be safest for the pregnancy if she kept taking it.
S: He actually told me that if I did quit there was a good chance I'd miscarry.

M: Yeah, I mean, the doctor said, "Far from quitting, you'll actually have to increase your methadone dosage while you're pregnant. He'll be born addicted to methadone but, you know, they can wean him off."
AS: What was it like to watch your newborn in withdrawal?
S: They made it sound like he wasn't going to have that bad of symptoms. But it was - it was - I mean he acted like it was painful to be touched. He cried a lot. He kind of shook. It's something that you don't want to see your baby go through.

AS: When you found out you were pregnant, when you're just starting to get clean and know you have so much work to do to rebuild your life, did you discuss terminating the pregnancy?

M: No.

S: No, we didn't.

AS: Is - is that because of a philosophical or religious belief, or it just didn't seem like something that was an option for you two?

M: I think it was just optimism, that, hey, we're finally getting our lives back on track. Like we didn't - we didn't get clean because she was pregnant. We just found out she was pregnant shortly after we got clean. So at that time - I mean, I know I was looking at it like, hey, we can finally move on with our lives. I was excited about, hey, we'll actually have this baby and be able to raise him. He's not going to go live with this person or that person, like, he'll be with us and we can finally raise our baby and have our family together.

AS: It made you feel hopeful.

M: Yeah. I'm overly optimistic all the time, but. That's how I thought about it.
Susanne and Mike got married while she was pregnant the third time…
... and they say they haven't used since.
AS: Do you ever get urges now?

M: Nah. Maybe occasionally, but not - not with any frequency. I'd say like once or twice a year, I might spend thirty seconds thinking about it.

S: I don't. I don't look back at that time with fondness at all.

AS: Do you ever miss the feeling of numbness?

S: Not as much anymore. I think now I've kind of loved too much to want to not feel that love anymore.

AS: Has it been harder to rebuild than you thought it was going to be?

S: Yes. I didn't expect - I mean, just so many little things. Like my grandma, she would hide her things when I'd go over there. My mom, she would always keep her purse on her. And it was things that I didn't notice when I was getting high. But afterwards it was kind of hurtful because I had realized how much they had grown to distrust me. But at the same time, I knew they had a reason to. And for me I had pinned so many of my problems on my addiction. In a really naive way I thought that once I quit my life would kind of fall back into place. But it didn't and I think - I didn't expect that. I thought everything was going to be all right.
Susanne and Mike have had custody of their youngest son since he was born. They say he's healthy and hasn't shown any long-term health effects from the methadone exposure. Their older son has lived with them for the past four years.
Susanne's a stay at home mom. She says she's had trouble finding work. Both she and Mike have felonies on their records. They moved away from Texas to follow Mike's work repairing cell phone towers.
M: There's really only a few places where ex-felons can make a decent good living. You can work on cell phone towers. You can work in the oil fields. I guess probably fishermen if you live close to the coast. So it's - I mean, I've - The last year that I climbed towers I think I made $66,000 that year. And I only worked nine months. So I mean there's - it's a really good living.

AS: And are you still doing that?

M: Except I got laid off two months ago.

AS: Oh, I'm sorry.

M: Hopefully I'm starting a new job doing the same thing Monday.

AS: Oh really? What do you mean hopefully?

M: I mean, I just got a text saying that they're still waiting on some stuff from my background check to get cleared up. But I've gone through all the application and offer, and my projected start date right now is Monday.

AS: You got a text while we were sitting here?

M: Yeah.

AS: Does that worry you? Because your background is checkered.

M: Yeah. So... I'm not exactly sure how they're going to deal with that. I know - I've been talking to the background check people. Fingers crossed that they're not going to have a problem with my criminal history.
Mike never did start that new job. He says they're living off of savings and his $400 a week in unemployment.
We ran our own background check to confirm their stories. They both have drug charges that align with the timeline they told me. Susanne got arrested for theft four times too.
And that's when we learned that Mike is facing new criminal charges. They're not drug-related, but for sexual abuse of a minor. Prosecutors say in the past two years, he touched and sent sexual texts to a pre-teen girl.
Finding this out was a disturbing shock. It made me reconsider everything they'd told me.
Because I was rooting for them - and their relationship - after we talked.
Their story of getting sober together after so many years of enabling each other's addictions—it gave me hope.
But now, I wondered if their hard-fought stability after so many years of chaos... was all an illusion.
Let me be clear—Mike has not been convicted. He goes to trial in April… if he's found guilty, he faces years in prison. His pending criminal charges are public record, but the identity of his alleged victim is not.
When I found this out, I called Mike and Susanne to ask about the charges against Mike.
M: I mean I guess if you have to say something, then I would deny it.
When Susanne took the phone, she was less clear.
S: I'm not really um… I don't know. I don't know what to think, honestly.
She apologized for not telling us earlier about the charges. And she says it's made her rethink their entire story too….
S: You know, we went through all that stuff and I thought that kind of made us invincible. But now that all this is happening, I'm having to reevaluate all that. And it's - it's hard.
Death, Sex & Money is a listener-supported production of WNYC Studios. The team includes Katie Bishop, Chester Jesus Soria, Emily Botein, Hannah McCarthy and Andrew Dunn.
The Reverend John Delore and Steve Lewis wrote our theme music.
I'm on Twitter @ annasale, the show is @ deathsexmoney.
If you or someone you know is struggling with heroin addiction, you can call the National Helpline for confidential, free information about substance abuse. Their number is 800-662-HELP.
And if you need support, assistance or information about sexual abuse, call the National Sexual Assault Hotline. Their number is 800-656-HOPE.
AS: Do you think there were times when you shouldn't have been together?

S: Um yes, I do.

M: There were definitely times when we would've been better off separate.

S: I actually look back on that a lot and I wonder if I would've gotten clean sooner. Because it seems like a lot of my relapses kind of happened after he had already relapsed. I don't want to blame him, but.

AS: Do you have a little bit of resentment?

S: No I don't. I think I - I think I probably did at one point in time. But now I kind of - I think what I did, you know, it was all my own fault. I could've said no.
I'm Anna Sale and this is Death, Sex & Money from WNYC.
Copyright © 2019 New York Public Radio. All rights reserved. Visit our website terms of use at www.wnyc.org for further information.
Music Credits:
"Broken (Instrumental)" by Alialujah Choir
,
"An Opus in Bb" by Blue Dot Sessions
,
"All For You" by Ketsa
,
"Bude" by Robin Allender
,
"Call Me" by MAKR
,
"3rd Chair" by Blue Dot Sessions
,
"Esplanade" by Robin Allender
,
"Projector" by Schuyler Petersen
,
"An Uneven Lie" by Robin Allender