A Brother, A Sister, And Their Eating Disorders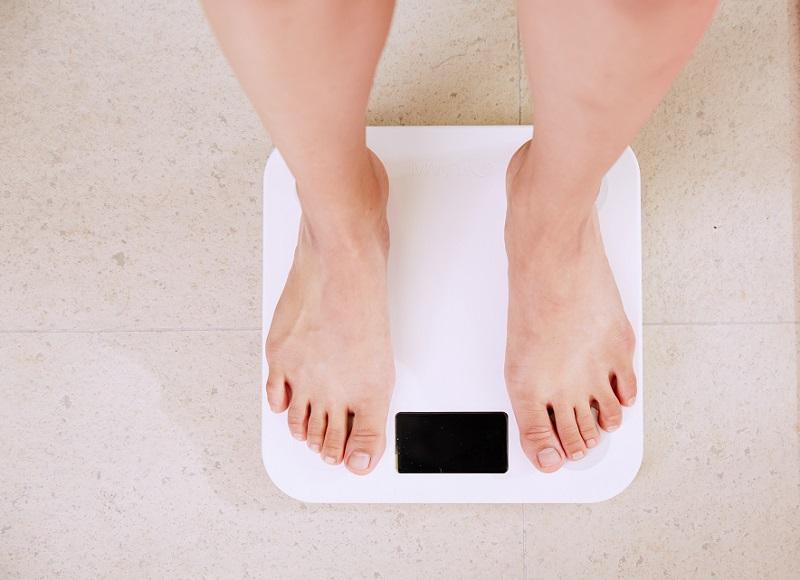 Transcript
RAPHAEL SAADIQ: I want people to walk into a place where I'm working at or where I live and just feel really warm, and I think that's a therapy for me. Maybe because of the stuff I went through with my, you know, my family and I don't need anything just dark. I really love the light.
This is Death, Sex & Money.
The show from WNYC about the things we think about a lot….
….and need to talk about more.
I'm Anna Sale.
Raphael Saadiq grew up in Oakland, California. He was just out of high school, and hanging around a studio with friends when they got a call. It was a guy who was lining up musicians for Sheila E's band for her world tour with Prince.
RS: He said, is there anyone up there that can sing and dance and play bass. And that was a quote from Purple Rain. Can anybody sing and dance?

AS: Uh huh.

RS: I went next day. I went to the audition. There was maybe 20 to 30 people outside, like bass players, sort of dressed like Prince. Um, I had like 501s on, like a derby jacket and had. And then I I just remember somebody else had already got the gig and when I start playing, they gave me the gig.

AS: Wow.

RS: And, and next thing you know, we're in Tokyo, opening up for Prince, you know, singing Erotic City.
[Prince - "Erotic City"]
AS: When you were on your way home from that audition, did you know that your life had changed?

RS: I just remember uh I didn't need an unemployment check anymore.
In the 35 years since, Raphael Saadiq has become an institution in American R&B music, as a bass player, singer, songwriter and producer.
He co-produced the song "Cranes in the Sky" with Solange…
[Solange - "Cranes in the Sky"]
...and he won a Grammy for Love of My Life with Erykah Badu and Common…
[Erykah Badu and Common - "Love of My Life"]
He was nominated for an Oscar last year for co-writing Mighty River with Mary J Blige...
[Mary J. Blige - "Mighty River"]
...and he changed sex forever, when he made this song...with D'Angelo.
[D'Angelo - "How Does It Feel"]
I have loved Raphael Saadiq since the late '80s, when he, his brother and his cousin burst on the scene with their band Tony! Toni! Toné!
[Tony! Toni! Toné! - "Feels Good"]
By then, he was already going by Raphael. He'd changed his name during that world tour with Prince and Shelia E. Raphael was born Charles Ray Wiggins. His family called him Ray.
He's his mom and dad's only child together. His mom had three children before him, his dad had eight.
RS: So I was the mistake child. They called me the mistake child.

AS: A surprise.

RS: No, my dad said I was a mistake. 100%. He says it and laughs just like that. He like, you were mistake boy. He said you're a good one, but you were definitely a mistake.

AS: So when you're six years old and you start playing bass, why, why the bass?

RS: Well, at at six, I wasn't really playing the bass at that time. I think I was playing a, I I was playing a broom. I was -

AS: I was thinking a six year old boy trying to hold a bass is -

RS: No. No I was definitely scraping a broom and, and broomsticks all over the floor. And my sister Janice used to hold like the the lamp over my head and give me a spotlight and I think what started me playing bass was a Motown record by Marvin Gaye. Um, How Sweet it is to be Loved By You.

AS: Uh huh.

RS: That's when I identified it. I didn't know what the name of the instrument was called, but I kept hearing this instrument and then my brother Dwayne, at his house, he was playing guitar. So I saw, I just saw the bass like that was the instrument I could play if I want to hang around Dwayne.

AS: How many years older than you is Dwayne?

RS: I think Dwayne is five years older than me.

AS: So you're like little brother trying to hang out with -

RS: Oh yeah, I was, they used to call me, they called me little old man because I was always hanging around older guys. Some guys, I was in a couple gospel quartet groups too. Maybe it, when I really started playing around, you know, fourth, fifth grade, I was in, I was in bands with guys that were already 60 years old.

AS: What would you wear when you were performing with these older men? Were you, were you wearing clothes that were similar to what the older men were wearing?

RS: Yeah, I was, I I was wearing exact same suits they were wearing, except I could never, uh, get my suits from the same place. You know.

AS: Yeah, you had to go to the boys department.

RS: I had go to the boys departments to try to find a suit to match their suits.
[Raphael Saadiq - "Belongs to God"]
RS: As a buck fifteen kid, I looked like a little, little punk. But when I pick up the bass, you'd be like, who is that man? Who is that bad boy playing the bass? Bass is my heart. I'm, I'm, I'm a bad ass bass player if I have to say. And so I carried it with me all the time so I know with the bass, I can move the world.

AS: When you were a little boy, when you were going to church, was it, um, were you excited to go because of the music or did you get something else out of it?

RS: I was only going for the music. I didn't, I didn't get anything else out of church. Uh, I did like the pastor. The pastor, the pastor name was Reverend Ed Nation. He looked exactly like Martin Luther King. And um, he was really nice. He would always ask me if I loved the Lord. It was funny. Like that, I think that was his thing. When you walk out the church, he would stand by the door, and he'd go like, "Do you still love the Lord?" You know, if he didn't see you in a while, you know what I mean, you come back, you're like, do you still love the Lord?

AS: How do you answer that question?

RS: You've gotta say yes.

AS: Yes.

RS: You know what I mean? That's what you're taught to say and do. Um, yeah, I mean I guess it was his way of saying, you know, you know, "Stay focused out there," cause you, you know, you have, for me, for me church was um, it it it replaced the idle time that you would have as a kid in a neighborhood like Oakland. In our neighborhood we had to create stuff. So it was mainly trouble. It was like, my friends were like, Leave it to Beaver. Like the, the bad guy, like you know it, it'd be always one deep.

AS: Eddie?

RS: Yeah, Eddie. We had a bunch of Eddies. Not, not too many, not too many Beavers.

AS: You were a, you were a young kid when you experienced loss for the first time. Um, you lost your first sibling when you were seven?

RS: Yeah. Yeah, I lost Alvie. Alvie was, um, he was one of my brothers I looked up to even though I was seven, you know, you just, you know, I really looked up to him.

AS: How old was Alvie?

RS: Alvie was 27. I remember my dad telling him that his friends weren't his really, weren't his friends. And and my brother looked at my dad and said Ma, they look alike and he just said, what you're talking about old man and with a smile, and my dad's like, I'm telling you, they're not your friends. They're gonna kill you. The next weekend he, they killed him. Rumor has it, it was over like $12,000 dollars. He had $12,000 dollars in his pocket. I'm sure the story is a little different from that. Um, they shot him like twice in the chest and one in the heart. And I remember my dad, we drove to the place where my brother's body was at and when we got there um the gurney had came downstairs and they, and they pulled back the sheets so we can see his face. I don't remember looking, but my dad did. And my dad is hard, you know, he's from Texas. He looked at my, he looked at my brother like, yeah, that's him. And he looked at me said, "Let's go." And we got in the car and, and I'm sitting in the back seat and I'm looking because I want to, I I want in my mind, I want to kill this guy. You know, this all I could think of, I'm gonna kill this guy when I was see him. You know, seven, I'm thinking, I'm gonna kill this guy. Always had that memory. I always, always, um, see my story, like the the movie City of Gods, the the the kid with the camera.

AS: Yeah.

RS: I feel like I always documented everything and nobody, nobody in my family ever talks about it. I was always in these spots where I seen a lot of things in the family that nobody ever talks about.

AS: And you're just recording it as a kid?

RS: Everything.

AS: Was there a funeral?

RS: Yes, there was a funeral, and I remember them calling names and it was the worst thing ever man. They they were like, they were like "Charlie Wiggins," and that's me. "Car two." And -

AS: To line up in the funeral procession?

RS: To get inside of one of the cars.

AS: Yeah.

RS: The limos.

AS: Yeah.
RS: I've never liked limousines after that. Never, never liked limousines after that. Later on when I became an entertainer and they would go, do you guys want a limo or van? I was like, a van for sure.
Coming up…Raphael talks about substance abuse, and its role in the deaths of two of his other brothers, including one who died of a heroin overdose.
RS: I just always thought about did he know before he approached this chemical that that was going to be the determining factor for his life, that he was never going to be able to get out of it. And I don't, and I always wonder that, wonder that about a lot of people. When you've seen so many people you know, walk into rapid fire and, but they see everybody else falling down just doing it, why, why would you do it?
--
In last week's episode, we shared our listener Krystal's story about going through her son's stillbirth. We also created a spreadsheet where you can share the things you've watched, read, done or listened to if you've been through pregnancy loss.
And it's been amazing watching it get filled in in the week since. Several of you have recommended the book "It's OK That You're Not OK" by Megan Devine. Krystal suggested the documentary Don't Talk About the Baby. Another listener said planting a tree or flower as a type of memorial helped her.
We also got several emails from listeners. One listener, named Lyndsay, emailed about choosing to have an abortion at 23 weeks because her child had been diagnosed with severe brain abnormalities. "This kind of loss is grossly misunderstood," she wrote, and added, "We make the choice to protect our children, to take their future pain on as our own."

If you've been through any kind of pregnancy or infant loss, share what's helped you on our spreadsheet. You can find it at deathsexmoney.org/pregnancyloss.
On the next episode… I talk with a husband and wife who have been married for more than 50 years… about falling in love… parenting together… and cross dressing.
SISSY: That was probably the roughest time in our marriage, when I came out publicly.

VICKIE: I felt like it was a choice and I didn't, I didn't really understand it and I didn't understand why he couldn't, you know, just act normal, you know.
--
Hey, I want to let you know that Raphael and I talk next about a suicide in his family, which includes some graphic content. Fast-forward 2 minutes if you want to skip it.
This is Death, Sex & Money from WNYC. I'm Anna Sale.
[Raphael Saadiq - "Something Keeps Calling"]
Raphael Saadiq's latest record is called Jimmy Lee. It's named for his brother who died of a heroin overdose when Raphael was in his mid-30s.
By the time his brother Jimmy died, Raphael had long been careful about alcohol and drugs. He'd watched another older brother, Desmond, get addicted in the 80s, and then die by suicide.
RS: He found himself smoking drugs and like maybe putting it inside of a joint and he, and he killed himself because he couldn't, he couldn't stop and he was embarrassed. And I don't think the family made him feel that good about it. They were trying to, you know, give him this come to Jesus thing, but it didn't work and he, he uh, had an argument with someone in our family about it and he went home to my dad's house and he took my dad's double barrel shotgun. He shot his head off, completely off and me and my dad and my brother cleaned it up. They took the body, but being the type of person my dad is, he was a janitor. He was the person who cleans. So he didn't call the chemical people. We actually cleaned it up.

AS: I'm sorry.

RS: Yeah.

AS: When, that that cleaning, cleaning the room sounds like another moment where you were

RS: Yeah.

AS: filming it, like watching it and observing it. Um, how do you, how did you grieve as a, as a young man, what do you remember? Did you cry?

RS: No, I didn't cry I just don't, I, I think I never dealt with it. You know, we don't, you know, black people don't go get therapy. They just don't. They just think that, they just think they can deal with everything or you don't know to even ask, you know. But I just dealt with it. We, I just cleaned it up and the weird part, I could smell it for months and months and months because we didn't wear any face mask, you know, and when you drink water and the the glass covers your nose, you could just smell blood, you know, for months and months and months and -

AS: Still no therapy for you?

RS: No, I think my therapy was probably all this music I've been doing. I've been thinking about it lately, but I think it, music was my therapy. It was, it had to be.
[Raphael Saadiq - "Keep Marching"]
AS: Can you describe for me the space where you make music most? What's it look like?

RS: It's a huge live room that you could record a 40, 40 piece orchestra in. There's a uh Yamaha grand piano sitting there. I'll start a song from sitting on the grand piano. I love piano, because the notes ring so long that you can try and figure out where you should go next and if it makes you feel good. Um, there's, uh, a rack to your left that has over 35 snare drums, um, mood lights in the air in a circle, look like Star Wars at the top. 30, 40 guitars and basses sitting around. And um and a huge glass window that looks out into the studio. Like it would be like going to like, uh, one of the most beautiful places you can ever record in. I'm, I, I had a chance to have Stevie Wonder in my studio a few times and Stevie says to me, he said, "How does it feel to have your own beautiful studio away from all that bullshit out there?" That's the first time I heard Stevie Wonder curse. Like, whoa. I'm like, did he just curse? I heard Stevie curse? Yeah, but yeah, but then, but -

AS: How does it feel?

RS: Great.

AS: Do you have a name for your studio?

RS: Blakeslee.

AS: What's that name mean?

RS: Blakeslee is the name of the street my studio is on. So when I bought the building, I think my mortgage was like $10,000 dollars a month. So I didn't have any time to be all cute and be trying to name it Paisley Park. I was, I dropped the drum machine on the desk, got the key and started making music. They was like, what's the name of the studio? I was like, what's the name of the street? Blakeslee Recording Studio. Bam. That was it.

AS: Are you still paying on it?

RS: It's paid for.

AS: Congratulations.

RS: Thank you.
[MUSIC - Raphael Saadiq - "Let's Take A Walk"]
AS: I feel like you're, um, in my life, your music was very, uh, important to me in figuring out like, sexiness. Like, like I can picture being in my bedroom in West Virginia when I'm 12 listening to your music, um I want to ask about romance for you.

RS: Ok.

AS: You're 53? What, how, how big a role does like a romantic life play in your life right now?

RS: Huge. Very like, because I was, I was, I figured out, I was, I dated someone for, I dated, I'll say her name, her name is Carolyn Christiano. She deserves that. Um, I think I dated Carolyn for 12 years. She likes to say 15. Yeah, but she didn't really want to be married, she wasn't a a pressure type of girl. She just, she's like, "Marvin Gaye said, the vows shouldn't read we should stay together till death do us part. We should, they said, be rewrote. They should be, we should try." So she wasn't into marriage and I was like, cool. So -

AS: Works.

RS: It works um perfect. So yeah, I think it, I think I was married in my mind, I was married to music because I found music in my room in East Oakland on 94th and the girls in my life were mistresses at the time, you know, they were, they were second, even though I would never say that. I I never liked when guys would say, you know, "Music is first in my life and my girl is second. My music is everything." I never wanted to sound like that. I never told anybody that, even though I guess it was, you know, it's the only thing that I never broke up with. I broke up with a ton of girls. I've never broke up with music.
[MUSIC - Raphael Saadiq - "Love That Girl"]
AS: Are you a single man now?

RS: Yeah, I'm single now, but I don't want to be. And I do want something, somebody I could just kind of just come home to, talk to, laugh with, you know, talk to somebody that doesn't want something from you, for material, a material thing. It's kind of hard now because everybody can, you know, every, you don't want somebody that has, my mom always told me, she said, you know, "Ray make sure you get you a girl that just, you know, they have something." My mom used to always want me to date Janet Jackson or Whitney, or Whitney Houston. "Don't, don't be dating them girls that like, you know, if you get sick or something, they're going through your pocket looking for, you know 5 cents, cause they can't even afford to buy butter," you know.

AS: That's good advice.

RS: Yeah it's really good advice. My mom is no joke. She had it down.

AS: How much do you get to see your mother now?

RS: She's just in Sacramento. I just have to jump on a flight and go see her. But now I I see her like at least once every two weeks and she's 87. And she Facetimes me all the time. And she has this fish fry she does on Friday and I don't even, I don't eat fried food unless I go home because that would upset her if I didn't eat her fish, her catfish on Friday, which is so good. Then I'm I'm like, "Okay, can we do it on Saturday too?"
Raphael's father Charles, whom he was named for, died a few years ago. He had heart failure and dementia, and Raphael was right by his side when he went.
RS: The funny thing about him, he loved to hear us play music and play guitar, but when he was about to go and he couldn't remember anything, I tried to play this blues song for him and he looked at me like he wanted to kill me. He did not want to hear "Hoochie Coochie Man" on the way out. He looked at me and frowned. He remembered like, "Nah, this is not a good record to be listening to right now. You turn that one off." No, he was just uh, he was just great all the way. He did such a great job with me and it was almost like he never died.
AS: You feel like that?

RS: That's how I feel. So I I felt, I wasn't really sad. I didn't wanna see him. I didn't look at him in his coffin. Because I didn't want to remember him like that. He wasn't really about funerals, anything like that. He didn't like them. So I did, I didn't go up to the front. I left, I left, I actually left a little early. I spoke. I had something to say then I, I went to get something to eat and then I went to the studio.

AS: It's interesting to me that after seeing your brother up close after he'd been shot and your other brother after he'd shot himself, like you, you chose to, to control what visuals you had when your father passed.

RS: Yeah. I just, I just never like. I'm not scared of death or anything like that. I just don't like the ceremony of a a funeral. It's just, I like the New Orleans type funerals, you know, when they just march down, the second line band and every, boom boom, boom. I like that. I just feel like American funeral is just, it's out of style to me. You know, my dad was, had way more style than that and I'm like, you know, but I couldn't be the the brother that's, "Okay we're gonna freak this funeral out. We're gonna fly this one out. Dad's gonna be like, it's going to be no coffin. We're gonna have a 8 by 10. Dad's guitar, and his fender tweed amp in there." They would have lost it, but that's the way he he would've wanted to rock. But I couldn't, you know, I'm I'm the baby boy. I couldn't go in there suggesting all these different things. So I just, I just made my own visual.
That's Raphael Saadiq. His new album, Jimmy Lee, is out now….and I've created a Spotify playlist of my favorite Raphael Saadiq songs, and collaborations. It includes all the songs in this episode, plus some other really great ones. There's a link on our website, or just search for us on Spotify.
Death, Sex & Money is a listener-supported production of WNYC Studios in New York. I'm based at the studios of the investigative podcast Reveal in Emeryville, CA. Our team includes Katie Bishop, Anabel Bacon, Xandra Ellin, Emily Botein, and Andrew Dunn. Our intern Emily Nadal worked on this episode too.
The Reverend John Delore and Steve Lewis wrote our theme music.
And we talked about suicide in this episode. If you need to talk to someone about suicidal thoughts, or how to help someone you love who you believe may be in danger, please call the National Suicide Hotline at 1-800-273-8255.
I'm on Twitter @annasale, the show is @deathsexmoney onTwitter, Instagram and Facebook.
So Raphael said he's ready for a steady romance. But he told me, he's realistic about what his 53-year-old body is up for.
RS: I seen Chris Tucker one day. And the first joke he told, he said, you know, that's how you know you're getting older when a girl calls and she's like, can I come over? And you're like, well look, you can come over but we ain't having sex. And I'm like, that's the difference now. I got important things to do tomorrow. I'm not just, you know, just not about to just kill my back for you. I gotta love you to be doing this exercise.
I'm Anna Sale, and this is Death, Sex & Money from WNYC.
Copyright © 2019 New York Public Radio. All rights reserved. Visit our website terms of use at www.wnyc.org for further information. New York Public Radio transcripts are created on a rush deadline, often by contractors. This text may not be in its final form and may be updated or revised in the future. Accuracy and availability may vary. The authoritative record of New York Public Radio's programming is the audio record.
Music Credits:
"Balti" by Blue Dot Sessions
,
"The One Shot" by Blue Dot Sessions
,
"Seamless" by Blue Dot Sessions
,
"One Quiet Conversation" by Blue Dot Sessions
,
"Xandre" by Blue Dot Sessions