A Former Debt Collector's Unpaid Bills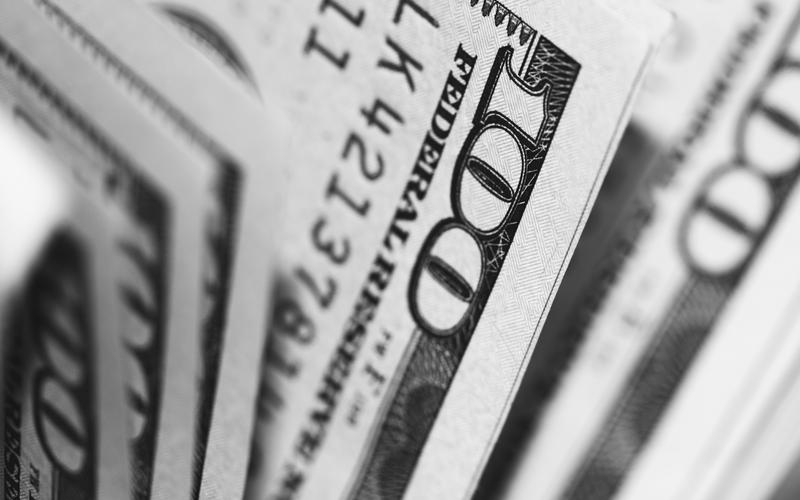 Transcript
ANGELA: You know, you say to somebody, they're like, "Oh, what do you do for a living?" "Well, I'm in collections." "Oh, you're one of those." You know, um, but I actually, even today, still feel like I was serving a really important purpose.

ANNA SALE: Which was what?

A: Was to recoup the funds into the economy that the banks and the lenders have let go to the wayside. The dirty little secret is that this debt that these people have ⁠- somebody has to pay for that.
This is Death, Sex & Money.
The show from WNYC about the things we think about a lot…
…and need to talk about more.
I'm Anna Sale.
71 million adults in the U.S. have debt in collections. When a bill or loan goes unpaid for several months, the debt gets transferred to a collection agency. It shows up on your credit report. You might get collection notices in the mail. And the calls start coming.
A: Typically on the front of the screen, you're going to be given the person's name, their address, um, length of delinquency, if they've made any payments.
This is Angela. She asked us not to use her last name. She spent a lot of time looking at those screens, during her years as a debt collector.
A: From the moment the call opens to the moment the call closes, it's a negotiation. They have something that you want and they don't want to give it to you. They, they do not want to pay their bill most of the time. Very seldomly are you ever going to call a consumer and have them say, "Oh, I've been waiting for your call." I mean, nobody does that.
Debt collectors brought in more than 11 billion dollars last year. They also generated more consumer complaints than "any other industry," according to the Federal Trade Commission. These complaints are often about collectors calling over and over… giving misinformation about the debt that's owed… or using illegal tactics, like threatening to tell your family and friends that you owe money.
Angela worked inside the world of collections for 15 years. And then, last year, she settled a lawsuit with the FTC and the New York State Attorney General. It accused her of being part of a scheme to collect debt in unlawful and abusive ways.
Angela was banned from the collections industry for life.
A: I'm really not technically even supposed push a broom inside of your agency. I mean, you, it is absolutely impossible for you to feel, when you're put in this situation, to not feel regret about, you know, well if this would've never happened and that would've never happened and I would've never done this. But the thing is, I like who I am and I like who I've become and the collection industry helped me get there.

⁠—

AS: Were you good at making these calls when you first started?

A: Oh God, I was horrible.
Angela started working in collections young. She grew up in Buffalo, and after high school, she moved out of her parents' house and enrolled in a local community college. But there was no money for school from her parents, so she took part time jobs in retail and at a restaurant to try to cover the cost of tuition.
A: And so I was finding myself getting home sometimes from this restaurant at three o'clock in the morning, having an eight o'clock class, having to stay up all night to do my homework, um, just to get to college in the morning and start all over and there were days upon days that I didn't sleep. And it got to a point where I had to make a decision. Do I want to be out on my own, get a job, where I have, you know, can get rid of these other three jobs or am I going to continue with school? Being 17 and stupid, I quit school.

AS: How did you get your first job in in debt collections?

A: Um, well I had met my husband by that point and we were talking about getting married and I knew it was time to really get serious, um, and my job was paying me at that time I think $10 dollars an hour. I knew that me and my husband weren't going to be able to live the life we wanted to live. We were going to be living hand to mouth.

AS: It didn't pay enough?

A: No. So I actually went to the grocery store and I saw that, uh, you know, that workplace ad that they put out. I grabbed it, started looking through and and honestly, as crazy as it sounds, my only stipulation was, I want a lot of money. So there was a couple ads that offered 12 or more dollars an hour. And I said, alright, I'm going to go after these. I didn't even know what it was. I really didn't. In fact, when I went into the interview, I remember saying to myself as I was walking in, "Please God, let them hire me and please God, don't let me show them I don't know what they do."

AS: Do you think they knew that you didn't quite know what you were getting into?

A: Honestly, I kind of think I faked it pretty good at the beginning. Um, probably by the end she definitely knew, but, um, they hired me and and so I had this job at this collections firm and I had no idea what my job was.
Angela soon figured out that her job was to try to recoup money from credit card holders who hadn't paid their bills. She'd call them up, ask them to pay. But she was having trouble getting people to actually do it.
A: 'Cause I was so completely awestruck that people didn't pay their bills. I thought this was going to be really easy. I don't even - honestly, I don't even know how I kept the job the first couple of weeks.

AS: Because - what would you do that you now think of as like amateur hour?

A: Oh lord. I mean, so many things. But the funniest thing was that I believed everything they told me, you know, and, and, and this would be how my call would go. I would call and I would be really kind and nice and very professional and not wanting to upset anyone. Be like, yeah, I don't have the money. Uh, you know, I had this happen to me and I just don't have it. I don't know where I'm going to have it. And, and my answer would always be, oh, that's just terrible, ma'am. I'm so sorry to hear that. Okay, well, uh, you know, can I give you a call back in 30 days and see if things have changed? I mean and every call ended the same.

AS: Uh huh.

A: No money on the board. I was terrible.

AS: Was there an actual board?

A: In this particular company, there wasn't a whiteboard that we wrote it on, but we'd call it boarding money. But, yeah every call ended with no money on the board.

AS: When did that change?

A: Um, it changed because I had fear of getting fired. Like I felt like I was failing and I mean I had failed at a lot of things. I'm not really afraid of failure, but I'm afraid of not giving everything I got before that failure comes. So I felt really crappy about myself. And I said, you know what, if you're going to do this and you're going to keep this job and you want to be the best at this, you better put everything you got into it. So I literally became a student of the talk off and -

AS: Talk off?

A: Yes. That's what we, that's what we in collections call um the conversation with the consumer. It's a talk off. It's basically your discussion with them and getting them to pay the bill. Heavily negotiating them to do so.

AS: Does talk off mean that you're supposed to be the last one talking, like you just run, run them down.

A: No. I gotta be honest. I don't really know where even that term came from. I never asked that question.

AS: It sounds to me like um, like standoff but with words.

A: Yeah. It sounds seedy. Now that I'm saying it, it sounds far more seedy than it's really meant.

AS: So what, what are the keys to a good talk off that you learned?

A: Um, I think one of the most important things is you have to be able to read a person in the first 10 to 20 seconds of talking to them. You know, and by reading them, I mean, you need to, you need to figure out why, what is their angle of not paying? Does this person have the ability to pay? Meaning, do they actually have funds, they just don't want to part with them? Um, after that, it's asking the right questions. You - you don't want to ask questions that are going to give you yes and no answers. You're not going to ask a question that backs you into a corner and has the debtor hang up the phone. That's not a smart negotiation. You have to shut up and listen to them talk and pick apart their story. And you have to get to that heart of the person to find out what makes them tick, to get them to do something that they haven't wanted to do in several years. It's very hard.

AS: Is there a call that you can remember that was a turning point where you thought, I'm figuring out how to get people to pay when they don't want to pay?

A: Yeah, it was, it was the first paying call I ever had.

AS: What was it?

A: This particular lady had purchased a disco ball.

AS: A disco ball, uh uh.

A: Um, yup. A set of sheets, um, and a microphone stand.

AS: Uh huh.

A: To me it was just kind of comical at the beginning. Um, 'cause for me it was funny what people would buy and then not pay for. Um, 'cause if you're in a financial hardship, you know, last thing you should be doing is buying disco ball. I think everybody could agree to that and it's no judgment. Just me, I just found it funny and you know, she's giving me a hard time and you know, "I'm not paying for this and I didn't like this and I didn't like that and it wasn't good quality," and she's going on and on and on about about the products and I got so enraged with this lady. It just, it was one of the first and only times I've gotten real emotional. And I just could not believe the lengths of her, just, just this, I don't know, like this, this ability to, "everybody else is the bad guy and I did the right things here." And yet her disco ball, she admits, is hanging in her house. And I remember saying to her, listen, lady, we're going to get this taken care of right now or I'm sending somebody over to pick it up. And I probably went overboard. Had a compliance officer had heard me say that, you know, it would have been frowned upon very badly for me to say that.

AS: Frowned upon to threaten to send a man to pick up your disco ball and microphone stand?

A: Oh yeah. Oh yeah. For sure. Yes. And not my finest moment. But I just, I wanted this job so bad, and I was just so sick and tired of working these accounts and she paid me. And I realized I'm going I have the tenacity, I have the persuasive skills, I can do this.
To be clear, items bought using credit cards can't be repossessed, unless your credit card contract says otherwise. And threatening to come and take back items without having a right to actually do that is a violation of federal law.
Angela worked at that collection agency for several more years, eventually becoming a top collector there. And it showed in her paycheck. On top of her regular salary of about $50,000 a year, she says her monthly bonuses ranged between two and six thousand dollars.
A: You know, I took this job because I needed more money. So the ability to bonus definitely was a huge bonus. You know, I - I wanted to get the most I could possibly get at the end of the month.

AS: Did you ever - as you're a 20-year-old woman making calls to people who are at various stages of life and the thing they have in common is they didn't have the money they thought they would have to pay off the debt that they accrued, um, at the end of a workday after you talk to someone who may have shared with you a story about why they didn't have the money⁠—maybe it was a death, maybe it was a loss of job, maybe it was uh something less sympathetic—um, did you ever have to like, give yourself a pep talk that you were doing the right thing?

A: Actually, no. I, I, I will admit, I I think I was on a soapbox a little bit. I - I felt that it was my duty to get you to pay your bill. And at the end of the day, I didn't think it was okay for you not to pay it.

AS: Was there like, did you have different categories in your mind based on what the stories you might have heard back from the people you were calling or was it - ?

A: Oh yeah, absolutely. I mean, you know, we're human first. People don't believe collectors are human, but we're, we're 100% percent human first. It's impossible not to have the human element come into it. Some of these stories are horrifying. Um, but yeah, I, I, I think your average consumer that you talked to, um, have the ability to pay the bill, but for whatever reason have talked themselves out of it or have put higher priorities in place of this and it's taken the back seat. Um, then you have the people that, um, took out this card with the intention of not paying it back. Then you have a smaller portion that is your people who had the best of intentions but a devastating blow have hit their life. And those are actually the people that talk to you the most. They'll stay on the phone sometimes 30 minutes without, you know, giving you a payment cause they really don't have it.

AS: And what would they want you to know?

A: I think, I think honestly, I really think that these calls for these types of people are really embarrassing. I think they pick up the call because they want you to know that they're not a bad person, that they're not trying to skate away from their responsibility, but that they really don't have the ability to pay. And they feel scared that the creditor thinks bad of them. I've had many, many consumers say to me, oh my God, can you please let them know that I'm not trying not to pay this. You know, and I don't know if they think that that slows down the train of this becoming a mark on their credit report or something like that. It certainly doesn't. But, you know, so it's impossible not to feel bad for some of these people. Just as a quick for instance, I spoke to a woman one time, she had cancer, her son had cancer, her husband had cancer. I believe it 100% percent. Um, and you know, literally told me that they had been so low on food that they had all three shared a can of cat food. So I did what you know, my management team wouldn't have liked, which is I timed her up for 30 days, 45 days, kept it moving, made sure it was in my desk so I'd only, be the only person talking to her and for nine straight months, I talked to that lady every month because I had to talk to her at least once and I would call her and say, "Hey Viera, it's Angela. How you feeling?" And I would just talk to her not trying to collect from her because I didn't want anybody else to call her. I was essentially letting her out of the debt. I was letting the time run out.

AS: You were making collection calls after the 2008 financial crisis started, right?

A: Yes.

AS: What was it like making calls during that time to try to collect money on debts when a lot of the source of suffering came from decisions that big banks had made, and you're calling individual consumers who are now dealing with some of the fallout of not having enough money to pay their bills?

A: Well, I can tell you it was the hardest time in collections ever that I had ever um experienced. Because what what essentially happened is overnight, all of the debt we were working became worthless because people didn't think they had to pay their, their banks back anymore. You know, you would call them and every call was, "No, they went, they went bankrupt. I don't have to pay this." You know they thought that that was their, their get out of jail free card. They didn't have to pay their debt anymore. Um, and that was when the industry changed from a credit card-driven industry into more of a predatory lending industry. Which was the high interest short term loans, which is payday loans.

AS: Uh huh. And were you involved in any collecting around that kind of loaning?

A: Sure. Early on. Yep.

AS: And did that feel, did you feel guilty at all about that work?

A: No. No. I w, I, I don't believe I had any reason to. I mean, it was still a valid loan that they took out. They knew the terms. Um, I'm definitely not judgmental, but you have to ask yourself the question, you're already in debt, you're in a terrible circumstance, and your best solution is to go to a cashier place that's gonna give you $300 dollars, who's going to expect 500 in return, and they want it in two weeks on your next paycheck. You have to ask yourself the question, what were you thinking? You know?

AS: But it's people who are desperate, who may not have anywhere else to go.

A: I and, and, and you know what's funny is that I've told people before, you know, it's a great way to get money right now if you absolutely have to have it. You know, if, if it's, if it's a life and death situation, go get it. It's there for you. That's why it's there. And I embrace that. But I'm not gonna accept your excuse of I can't pay it and I don't have the money to pay it because, you know, you knew the terms, you knew the terms of the loan.
Coming up, Angela goes into debt. And finds herself on the other end of collection calls.
AS: And what would you, like specifically, what would you say? Would you say, I used to do this?

A: No, I I wouldn't tell them till the end. But I'd be like, are you kidding me? Does that, I mean really, that's your, that's your best pitch right now? Come on.
—
Over the past few weeks, we've been collecting your stories about how race plays out in your friendships, as part of a project with NPR's Code Switch podcast. And one thing we're hearing about a lot is friendships between black women and white women.
SHEENA: I think those relationships can be especially fraught because white women are most protected women in society, and black women are the least.
That's a listener named Sheena, in Atlanta. She told us she had a friend—a white woman—who did not handle conflict well in their friendship.
S: She would often play what I call "the fragile white girl." She would often tell me, "You misunderstood what I said," or "I didn't mean it that way." And I would respond and say, "Well it's not about what your intention was, it's about the impact."
Sheena told us, that friendship has since fizzled.
We also heard from a listener named Chrishana, who wrote in about her friend at work, Sarah. "I could be myself around her," she wrote. "But then I got engaged and didn't invite Sarah to my bachelorette. I'm unsure if I felt she wouldn't mesh with my all-Black friend group, if because she's a few years older she wouldn't enjoy drunken and high debauchery, or if I was afraid others would feel they'd have to censor themselves and that any or all of these things would affect the group dynamics. Months later, I'm still unsure and I'm still trying to process that."
We've heard a lot of great reflections so far, but we want to hear more specific stories about the moments where race played a role in your friendships. Is there a conversation you had that you're still thinking about? Something you couldn't get through with a friend? Send us an email or record a quick voice memo and send it to us at deathsexmoney@wnyc.org.
One other thing: in last week's episode, we talked about BRCA testing, and what a positive test means for your risk of developing breast and ovarian cancer. I said that testing positive for mutations of the BRCA 1 or 2 genes means you have a slightly higher risk for breast cancer. That was wrong. Your risk of developing breast cancer by age 70 is much higher, as high as 85%. Thanks to our listener Eleanor, a genetic counselor, for that correction.
On the next episode, comedian and Patriot Act host Hasan Minhaj. He tells me about one of the most important friendships in his life, with his show's head writer, Prashanth Venkataramanujam.
HASAN MINHAJ: It's like when you go to Zara or something and you go, "I'm going to try this hat!" And they go, don't, you're not a fedora person, don't do a fedora. You have that one friend that just says it with such raw honesty. You know they're not doing it to just like put you down. They're doing it because they just don't want you to look bad. That. He has an ability to do that.
—
This is Death, Sex & Money from WNYC. I'm Anna Sale.
A decade into working in the collections industry, Angela had become a mom, and decided she was ready to stop making collection calls.
A: I went a whole string of ten years without ever taking vacation, barely ever taking a day off. So, um, when I started having children, I realized, you know what, my priority is them. And I wanted more time, you know, to be a mom. I wanted to shift my focus and I knew that I don't want to be out of the industry, but I don't want to do this particular part of it anymore.
So Angela started a new business⁠—a company that would process payments that consumers made to collection agencies.
A: I did what any entrepreneur does and they find a need and they fill it.
But the New York State Attorney General and the FTC saw what Angela was doing very differently. In 2015, they filed a lawsuit against her and a few other collections business owners in Buffalo. In court documents, they said Angela was quote "a crucial player" in what they called "a massive shakedown debt collection scheme."
They alleged Angela was knowingly processing payments for collections that were done illegally. For example, collectors claimed to be calling from a law firm or a DA's office. They told people they'd be put in jail if they didn't pay up.
The lawsuit said the scheme collected more than 22 million dollars illegally, and that Angela made money off of the operation.
Angela maintains her innocence in all of this.
A: I very, very bravely sit upon the mountain of saying I don't believe I did anything wrong here other than maybe not vet a couple clients good enough.
But last year, just a few days before her case was set to go to trial, Angela settled. In addition to being banned from the industry, she agreed to pay more than 4.4 million dollars.
A: I've made a lot of money in this industry. I've never made $4.4 million dollars.

AS: So how do you make that settlement payment?

A: I have no idea. I don't think I'm going to be able to unfortunately. And, and, and to be honest with you, I - I don't know that I want to.

AS: Have you made any payments on it?

A: Oh yeah. Because they took all, all my money in the accounts. So, um, took my house, my $68,000 dollar modest house that I had owned even before I got into collections. Um, so yeah, they got a portion of that.

AS: And you said, I don't know if I want to, um, is this, does this feel like a debt that you need to pay?

A: No. And I'll tell you why. Because I only agreed to the settlement, um, because I kind felt like I - I had to, I was pushed into it. I was out of money. I did not have the ability to pay my attorneys. Um, they had just wore me down so badly.

AS: Do you have debt now other than your settlement?

A: I do.

AS: What kind of debt do you have?

A: Uh, mostly medical. I had a few, uh, medical scares along the way, induced by stress, um, where a lot of testing had to be done and racked up 20, 30 thousand dollars. Um, honestly don't have very good insurance through my husband's company. Um, so having the last two babies caused some, some medical bills. Um, and I just ran out of an ability to pay them back.

AS: Are you getting collection calls?

A: Sure.

AS: What's it like to be on the other side?

A: Um, when this first happened and I started getting them, like maybe six or seven months in, I was a very - I was much more cynical and angry than I am now. Um, so sometimes I'd just pick up the phone so I could critique them.

AS: To, you, to them? Like, their - their tactics?

A: [Laughs] Yeah, like critique the collector. Yeah. And just kind of see if, you know, if they had the skills. Sometimes I would just be pompous about it 'cause I was angry and so I was like, oh, you know, is that the best you have, really? Try me again. And there is a few times I, I had a couple of people that would, like, try it again. I'd be like, no, start over, start over. I have nothing to do. I'll help train you today. I'm not gonna pay you, but I'll help train you.

AS: Would you say that?

A: Yeah, 100%. Um, but now, now I just block the number and move on.

AS: And as you're blocking your calls for the collections on your medical debt, does it feel bad?

A: Yeah, absolutely. I mean, you know, that's, I - I think I would feel worse if I was the type of person to pick up the phone and give them the sad story. I just, you know, I, I'm not an excuse maker. I don't want to give excuses for things. At the, at this point in time, I believe I, I have worked really hard to pay all my bills. It's been a few years I've been unable to make all my bills. I will eventually get them paid off and until I can, there is no point in wasting their time.
Angela and her family have moved away from Buffalo. They're renting a house where they live now. And in addition to her medical debt, Angela says she's also carrying a few thousand dollars in credit card debt.
A: You know, in that situation where you have the kids and you gotta get groceries or something like that and there's not enough money in the account, I wanted the ability to do that. Nothing large. Nothing that I can't, you know, squeak by and pay the minimum of $25 dollars right now on.

AS: Have you thought back to when you were looking at those job postings and decided to call and got your first job at the collections agency, have you thought back and wished you'd made another call? Gone into a different industry?

A: I've asked myself that a lot actually. You know, I - I - I don't regret it. I could only regret it if I felt guilty of something. Um, the collection industry was great to me. I learned some amazing skills that I never would have had and I have a fire in my gut now to be an entrepreneur that I never would have had then. None of, none of the people in my family are business owners. They're all laborers. And that's great. That's, it's, I mean, it's super admirable, but nobody in my, in my immediate family had like this fire to own their own, to, to entrepreneur their way through life and I didn't even know I had that until I got into collections. So I can't regret it. I don't regret a minute of it. I think it was great actually.

AS: What do you want to do for work next?

A: That's the million dollar question. I don't know. I, um, at almost 40 years old, have to choose a new career path with zero college education and a resume that has a lot of gaps in it because, I mean, how do you explain that to a potential employer? It'd be pretty difficult to do. I think most people say they're not judgmental, but I think a lot of people are judgmental, especially when you're trying to employ somebody and you know, the first 15 minutes of an interview, I think the dirty laundry coming out on the line's a little soon. And so I'm kinda dabbling right now. Like I do some design work here and there. Nothing that really pays the bills on a regular basis. Um, I'm currently dabbling in writing a cookbook. [Laughs]

AS: Oh really?

A: I mean, it's just, yeah, I mean it's almost laughable. I know for the person listening, it's almost laughable, but I'm trying to take the approach of an entrepreneurial mind and say, all the best business people in this country would have already picked up and moved on and - and reinvented themselves. My only regret is that I took and still have taken much longer to lick my wounds than I should have. I need to find uh that next need that someone has and I need to fill it and I need to do it not in this industry and I'm hoping the skills I gained in this industry is going to help me, um, be perseverant in that.

AS: Are you having a talk off with yourself right now?

A: Oh, I've had talk offs with myself for the last three years. Um, you know, it started early on where it was, you know, I, I got out of bed in the morning because I had little kids and I needed to get out of bed. They were expecting me to be mom, even though I wasn't feeling like momming today. But had I not had kids, early on, I, you know, I might've shut the shades and and sat in the fetal position in my bed all day. I don't know. Um, and so it's a daily struggle. You know, I still have to remind myself, take all the excuses, all your uncomfortable feelings, sack 'em all into a hefty sack and throw them by the side of the road when you leave in the morning, and when you get into your car, start your car and tell yourself I can, I will, I'm going to, and I need a new strategy.
That's Angela, a former debt collector.
If you are getting collection calls that you think might be illegal⁠—they're harassing you, or they include threats⁠—find your state consumer protection office at usa.gov/state-consumer. That link's also on our website.
Death, Sex & Money is a listener-supported production of WNYC Studios in New York. Our team includes Katie Bishop, Anabel Bacon, Afi Yellow-Duke, Emily Botein, and Andrew Dunn.
Thanks to Xandra Ellin for her help on this episode.
The Reverend John Delore and Steve Lewis wrote our theme music.
I'm on Twitter @annasale, the show is @deathsexmoney on Facebook, Twitter and Instagram. And you can email us any time at deathsexmoney@wnyc.org.
AS: Do you have talk offs in parenting with your kids?

A: Oh yes. My son, um, my oldest son is uh super creative, sweetest kid in the world, but he's the one that, you know, diddle daddles around longer than the most when you, when you gotta tell him three times to get up and do something. Um, and I think I'm constantly talking him off to a point. Come on buddy, you know, you gotta do it because of this and you, you know, I know you don't want to, but you gotta push through it. And yeah, I definitely think being a mom is a talk off.
I'm Anna Sale and this is Death, Sex & Money from WNYC.
Music Credits:
"Trailrunner" by Blue Dot Sessions
,
"Slimheart" by Blue Dot Sessions
,
"Luper" by Blue Dot Sessions
,
"Hardboil" by Blue Dot Sessions